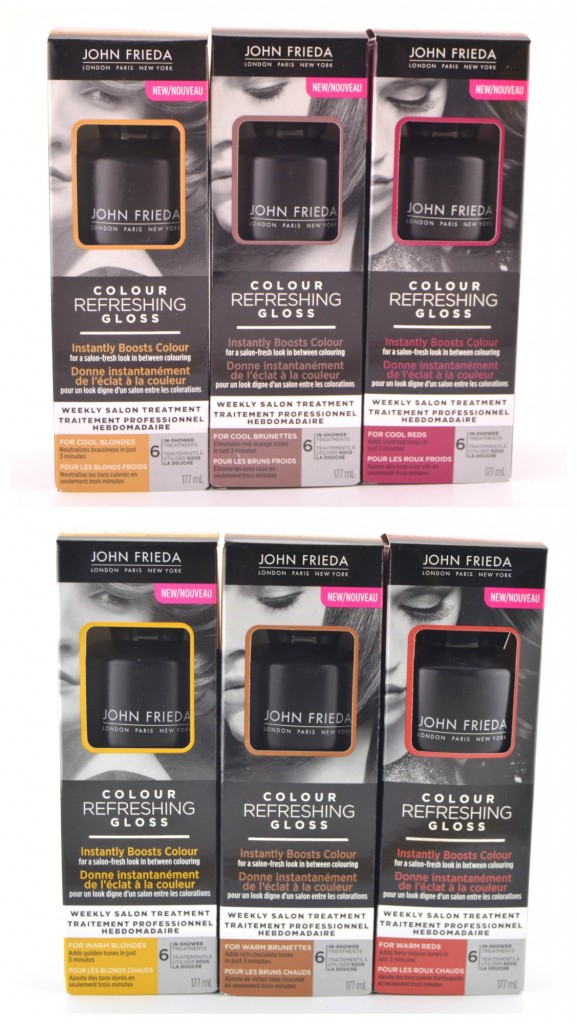 I've been professionally colouring my hair for the past 15+ years, yicks, and now that I'm getting older and the stress of being married to my husband (kidding), grey hairs are starting to pop up. I went from colouring my hair, when it was blonde, every 6 weeks to now colouring it every 4 to 5 weeks. Since my hair is so dark, pretty much black, you can really notice the grey hairs and fading colour within a few weeks of colouring it. The fact that my hair grows so fast, faster than most people, and I wash and style it every day, my colour seems to fade, and fade fast. I've been using John Frieda Colour Refreshing Glosswith its innovating and breakthrough technology that's an at-home treatment designed specifically to extend the lifespan of colour treated hair.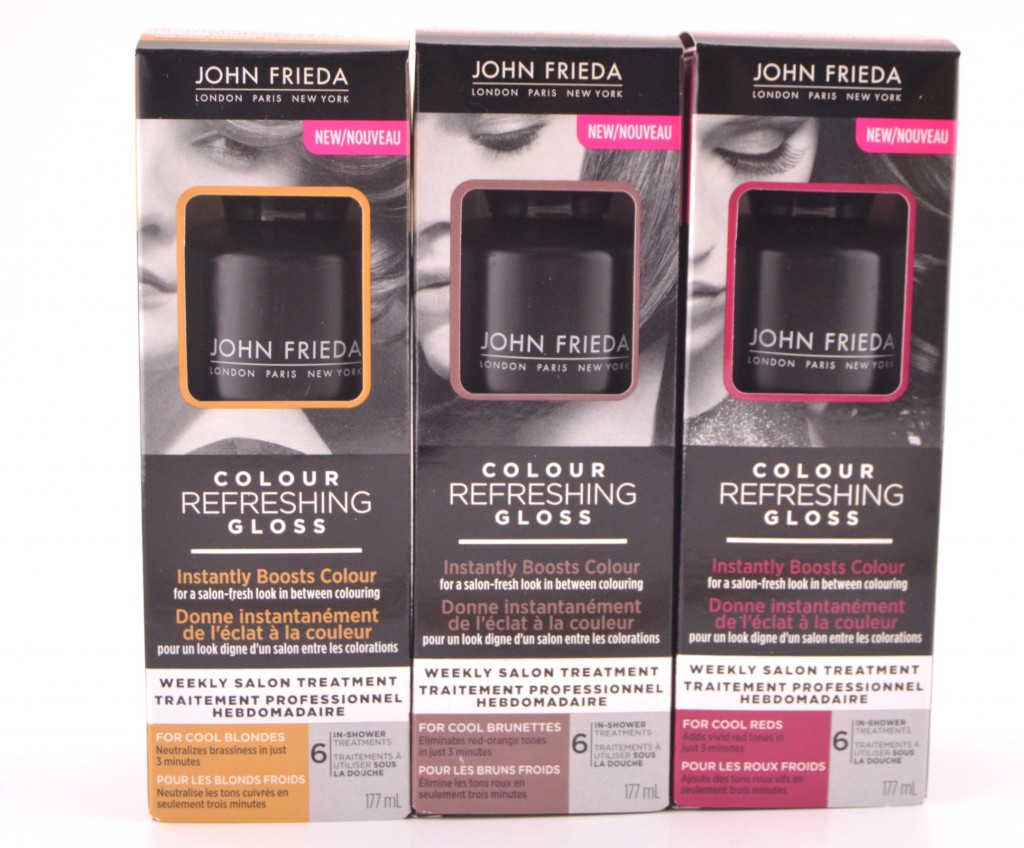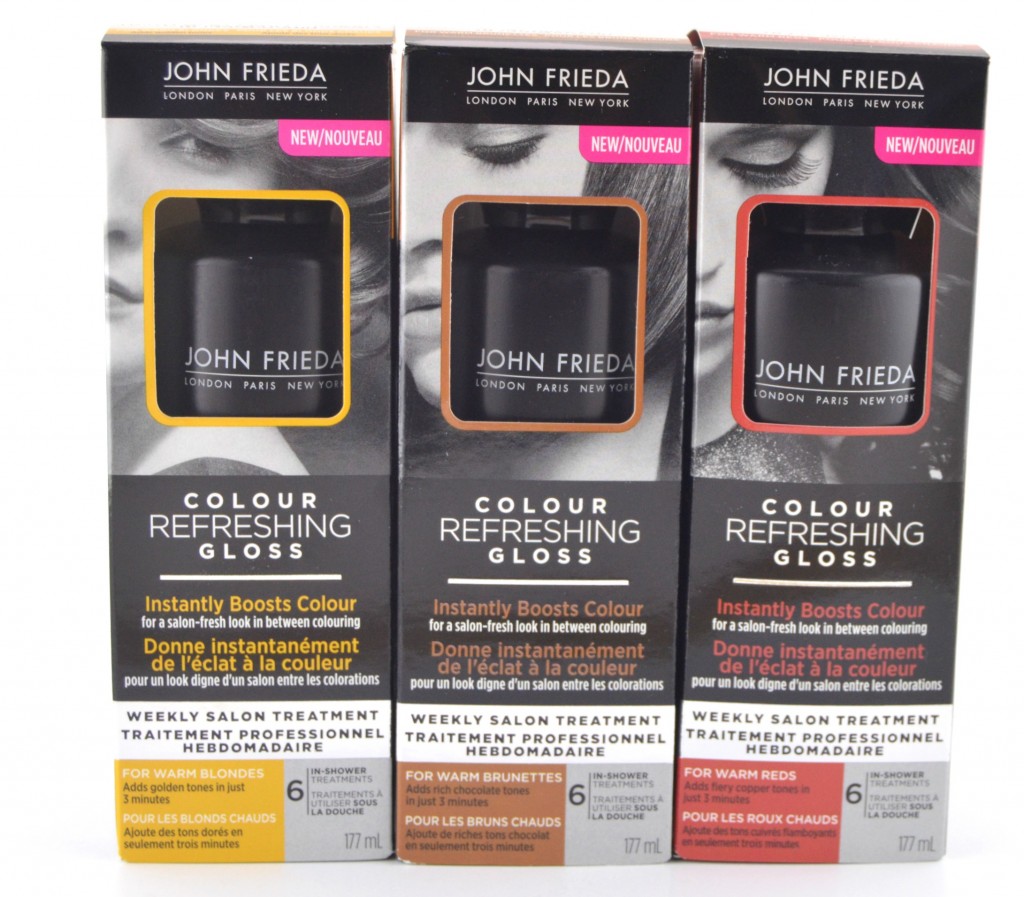 John Frieda Colour Refreshing Gloss promises to restore vibrancy, dimension and tone in between colour sessions, counteract fading, neutralize color change and adds a healthy shine that isn't damaging on your hair. It's formulated with patented technology developed to deliver unique shade specific benefits for blondes, brunettes and red heads and unlike permanent colour treatments it revives shades with a gentle and non-damaging process that is peroxide and ammonia free. It refreshes the tone of colour, no matter what brand of colour you use at home or the salon and has 6 prescriptive shades to pick from.

For Cool Blondes it will help neutralize brassiness for brighter blonde colour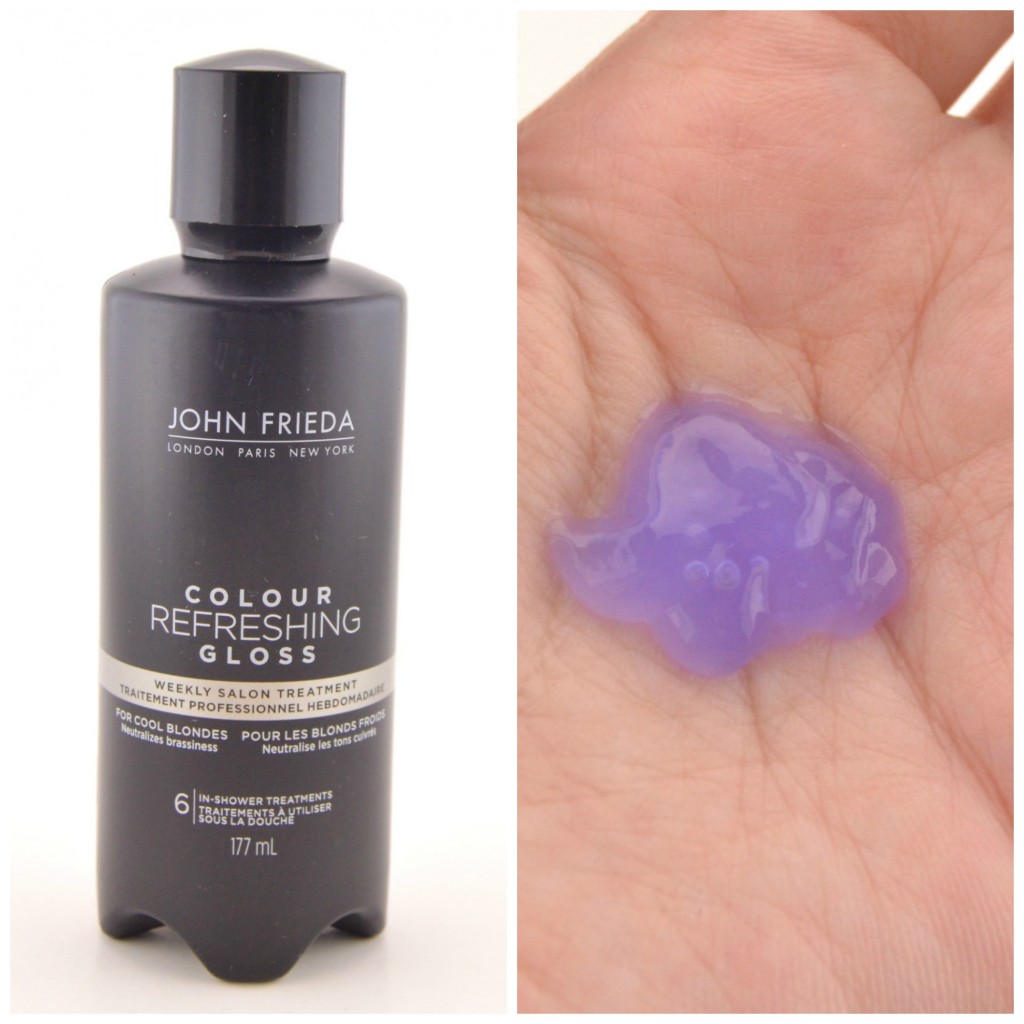 For Cool Brunettes is will restore deep espresso colour and eliminate red-orange tones for richer brunette colour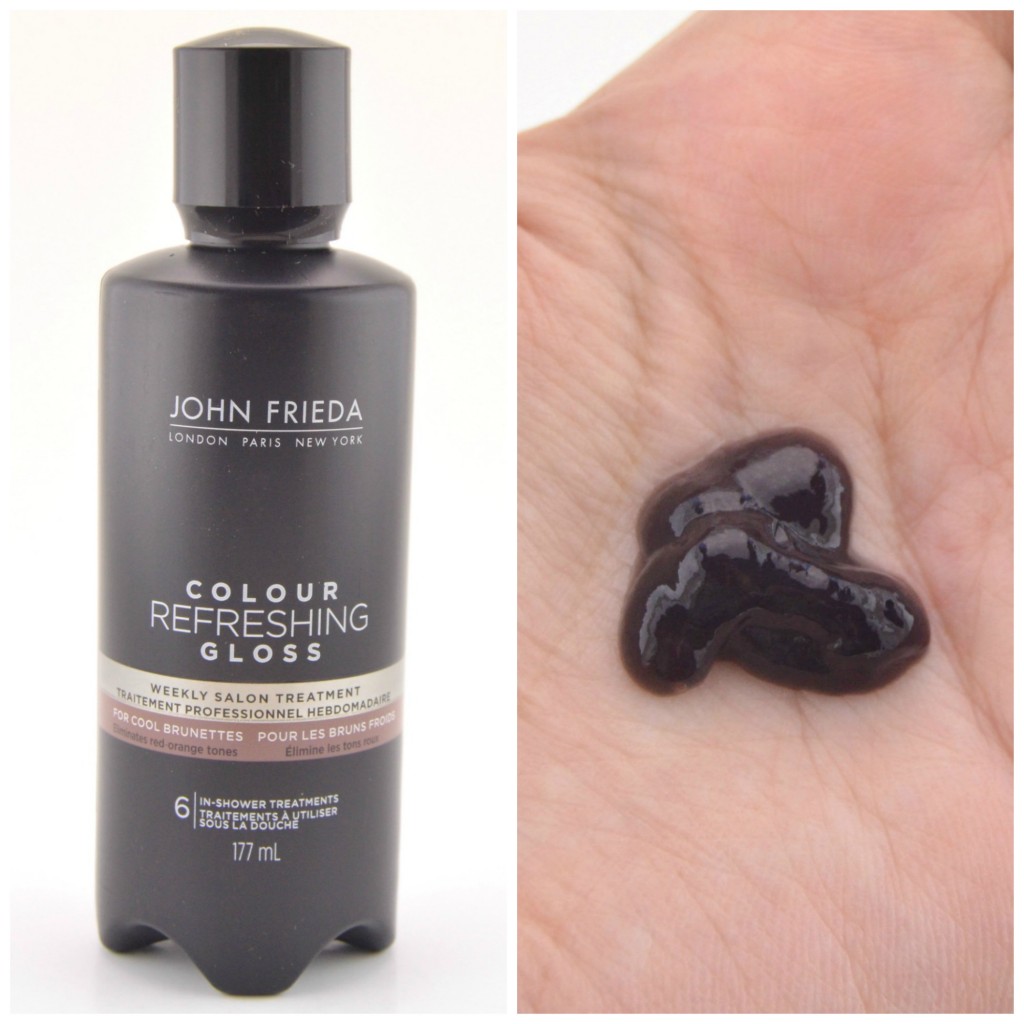 For Cool Reds it will restore vivid tones and counteract fading for intensified, vibrant red colour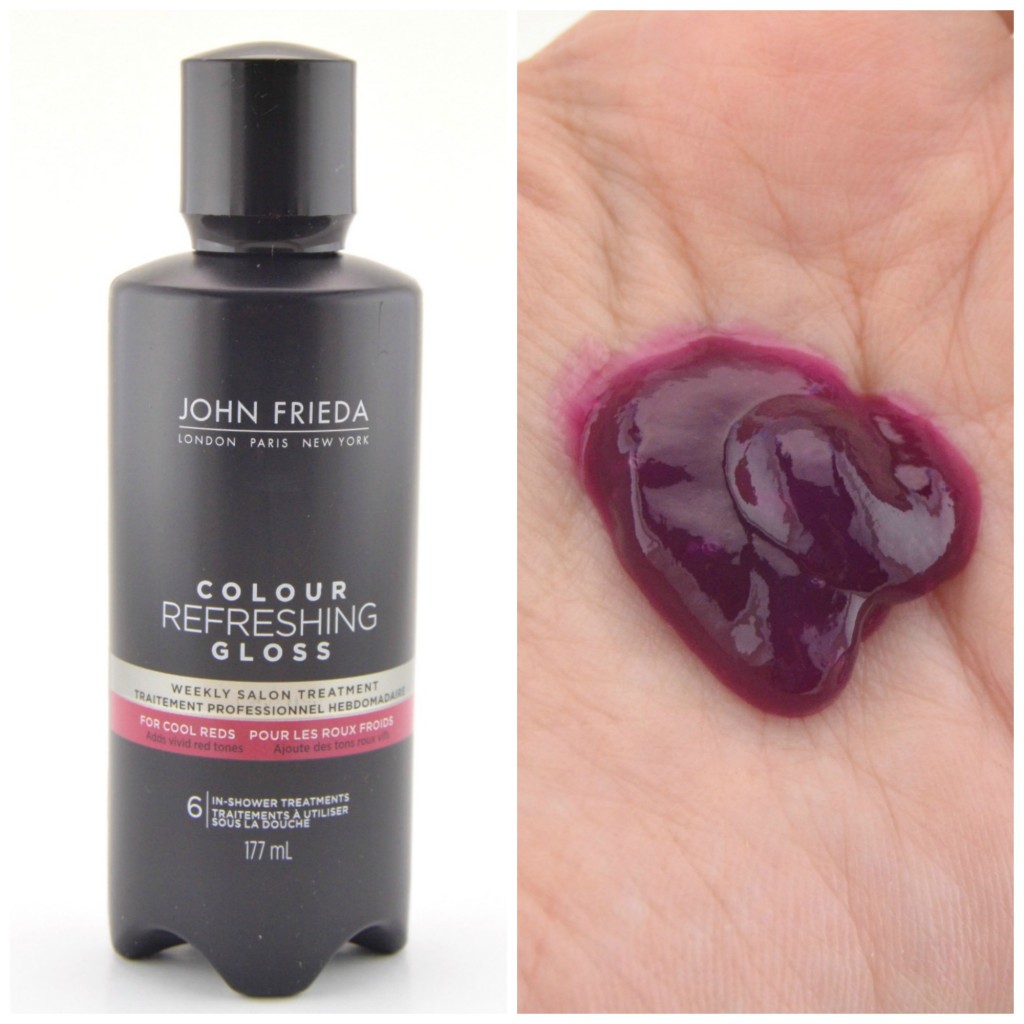 For Warm Blonde it will restore golden tones and eliminate dullness for fresh blonde colour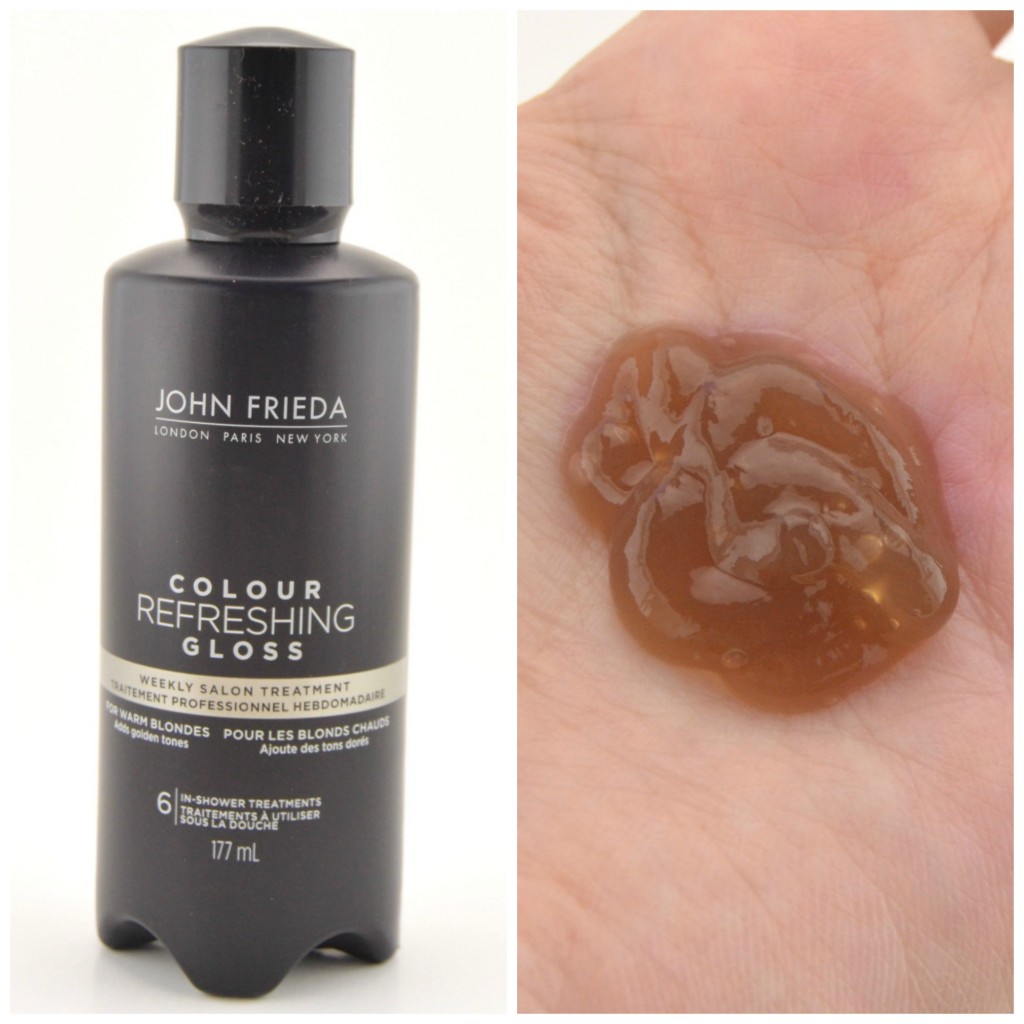 For Warm Brunettes it will restore rich chocolate tones and eliminate dullness for a multi-dimensional brunette colour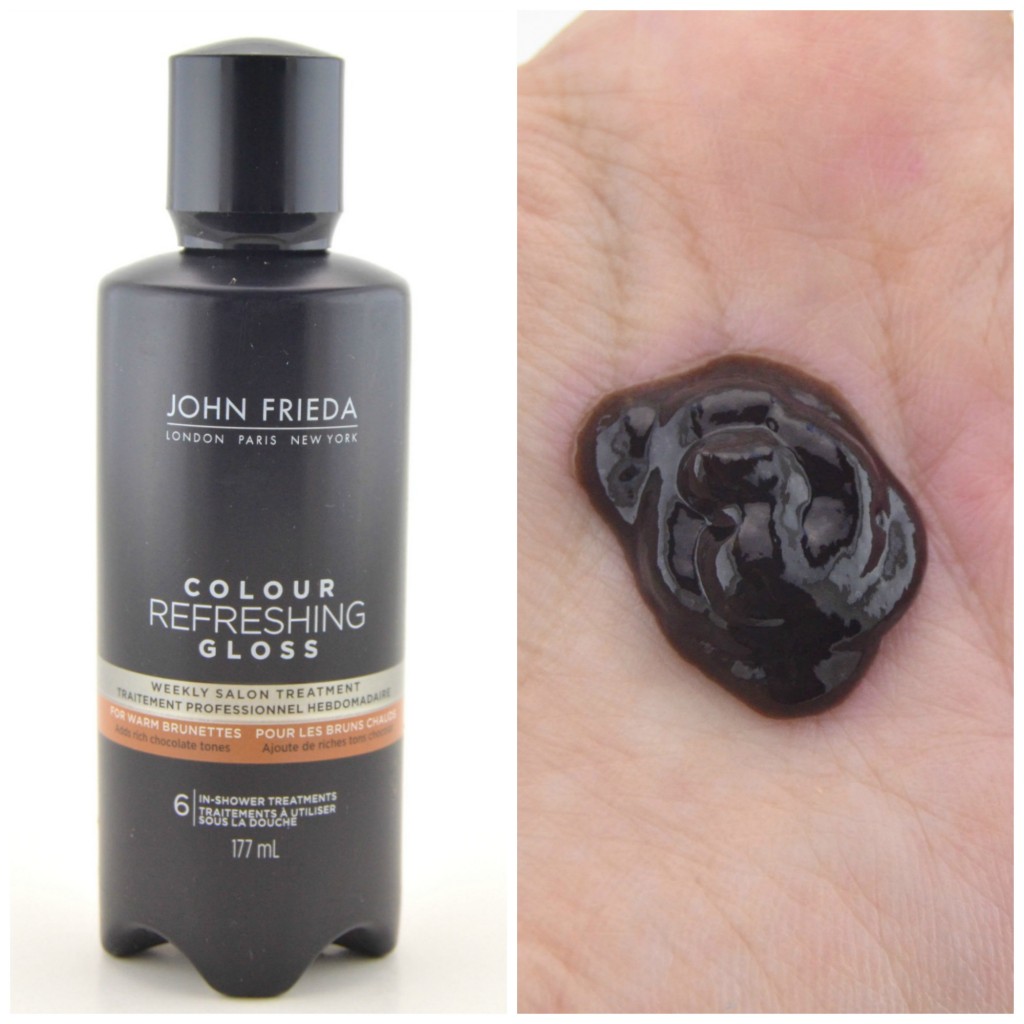 For Warm Red it will restore fiery copper tones and counteract fading for rich, vibrant red colour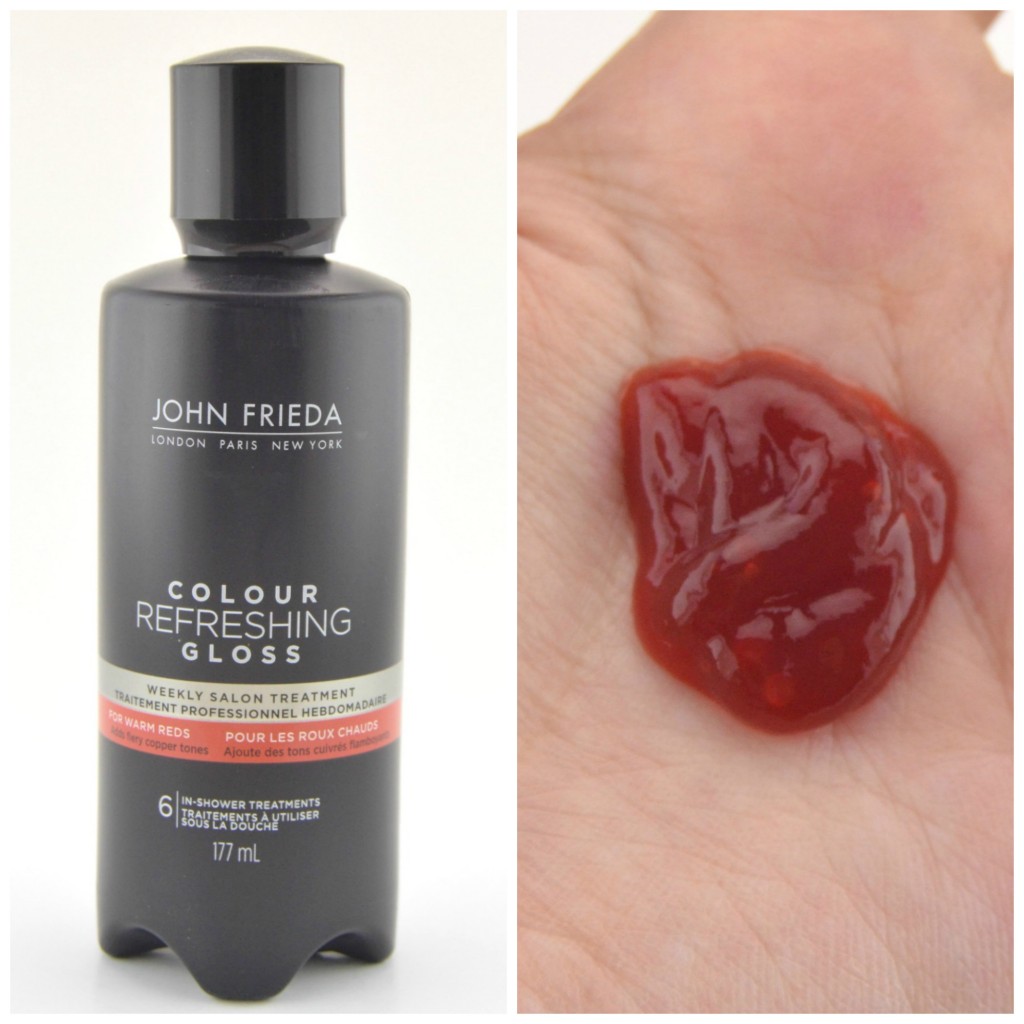 Since I spend so much money at the salon each month, I'd like to prolong my vibrant, rich, black hair as long as I can, and although John Frieda Colour Refreshing Gloss doesn't come in black (hopefully soon), I've been playing around with the For Cool Brunettes shade. It's safe enough to use one week after your colouring and can be used weekly by applying it to wet hair in the shower after shampooing and conditioning. It's super easy to apply and has a very thick, gel like, coloured texture to it that you leave on for 3 to 5 minutes before rinsing out. It doesn't irritate the scalp, doesn't have a chemical smell to it to interfere with the yummy scent of your shampoo, doesn't leave your hair feeling sticky or heavy and washes out easily. After only 2 treatments, I've noticed a huge boost in shine and overall smoothness of my hair and even though I'm not using a black gloss, the brunette shade does seem to help lock in colour for longer. It retails for $12.99 and is good for 6 applications.