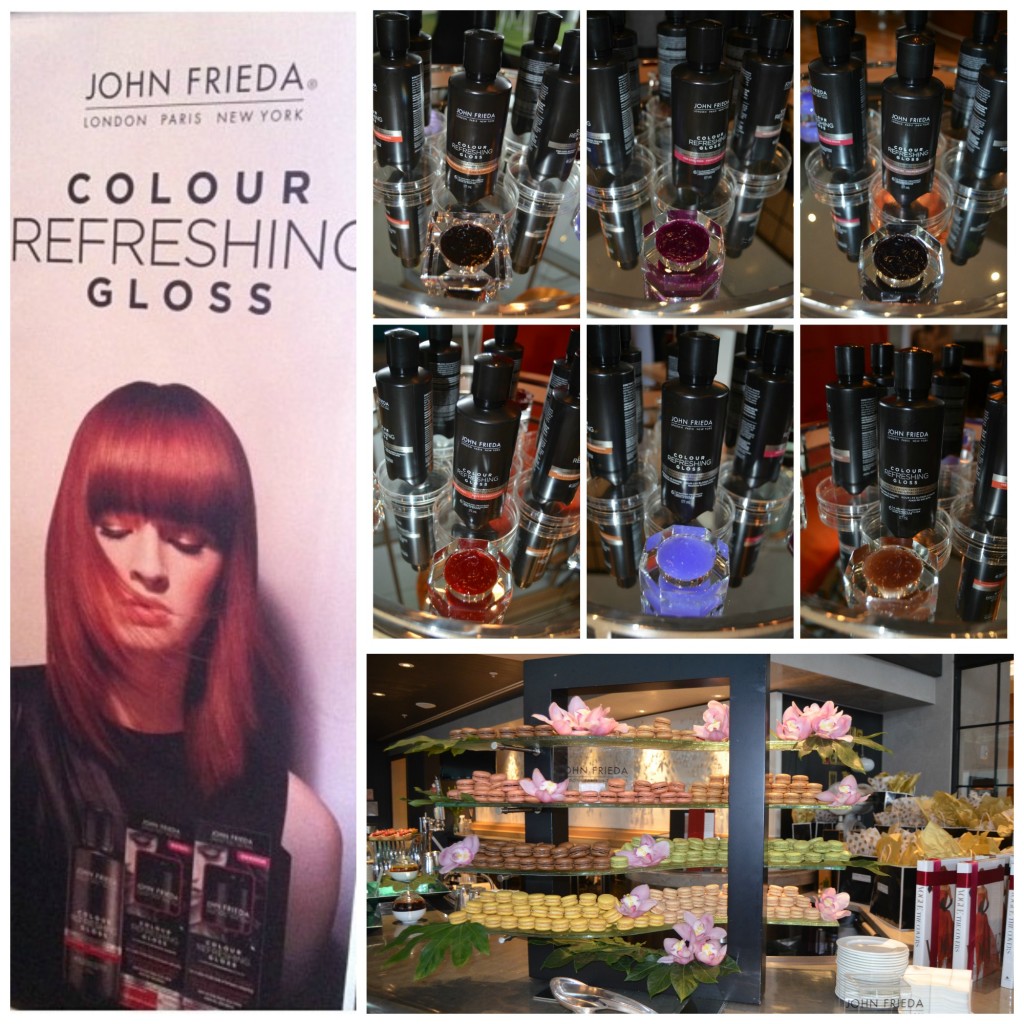 A few weeks ago I had the honors of attending a John Frieda event held at the Ritz Carlton in Toronto where we got introduced to some of the new products coming out in 2014. Canadian creative consultant, Alain Larivee and R&D expert Jill Lynch were there to introduce and chat about the new John Frieda Colour Refreshing Gloss along with other new innovations coming from the brand this year.

John Frieda Colour Refreshing Gloss is a breakthrough at home treatment that will help to maintain vibrant, salon-fresh colour in between colour sessions without damaging your hair. It's formulated with patented technology developed to deliver unique shade specific benefits for blondes, brunettes and red heads. I'm sad to say they don't have any colour gloss for people with black hair, which leaves me out. This is applied for 3-5 minute weekly to wet hair in the shower after shampooing and then rinses out and comes in 6 prescriptive shades for warm and cool tone hair for $12.99. See full review here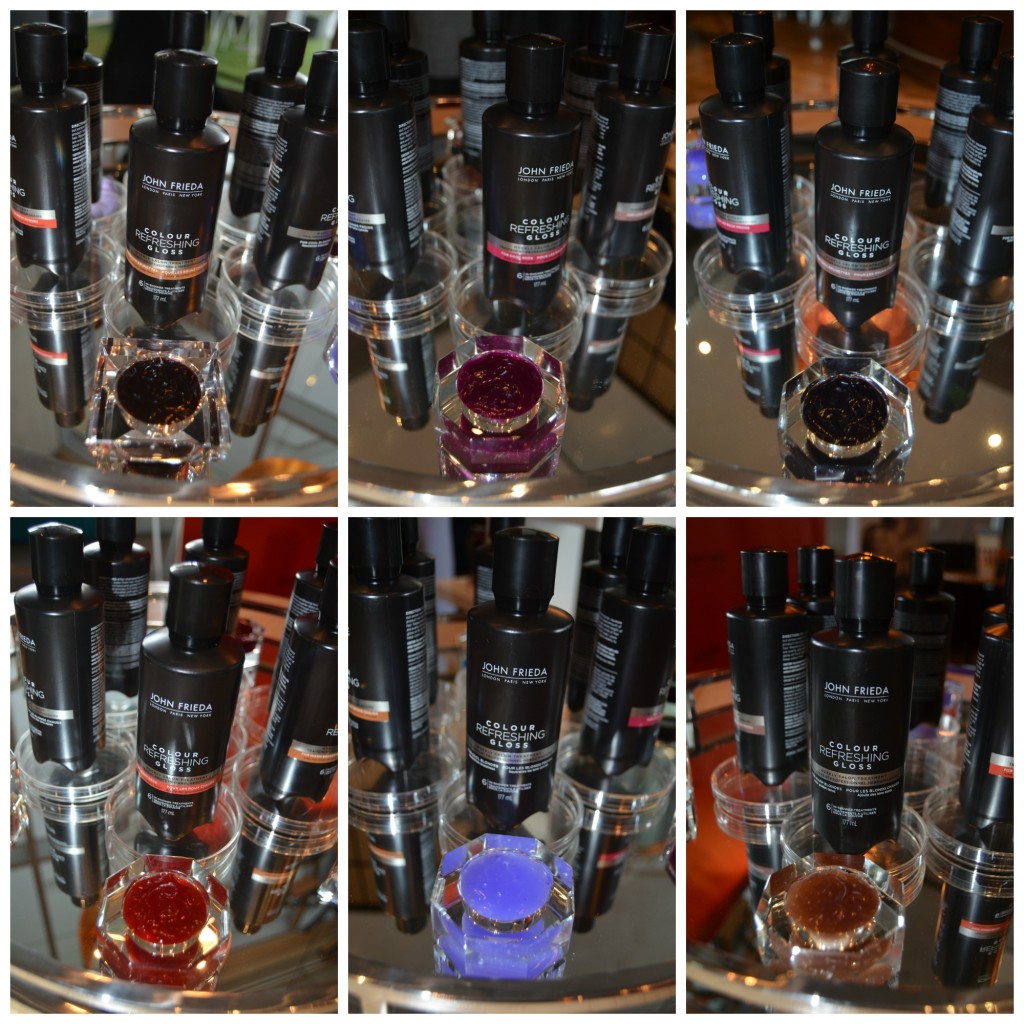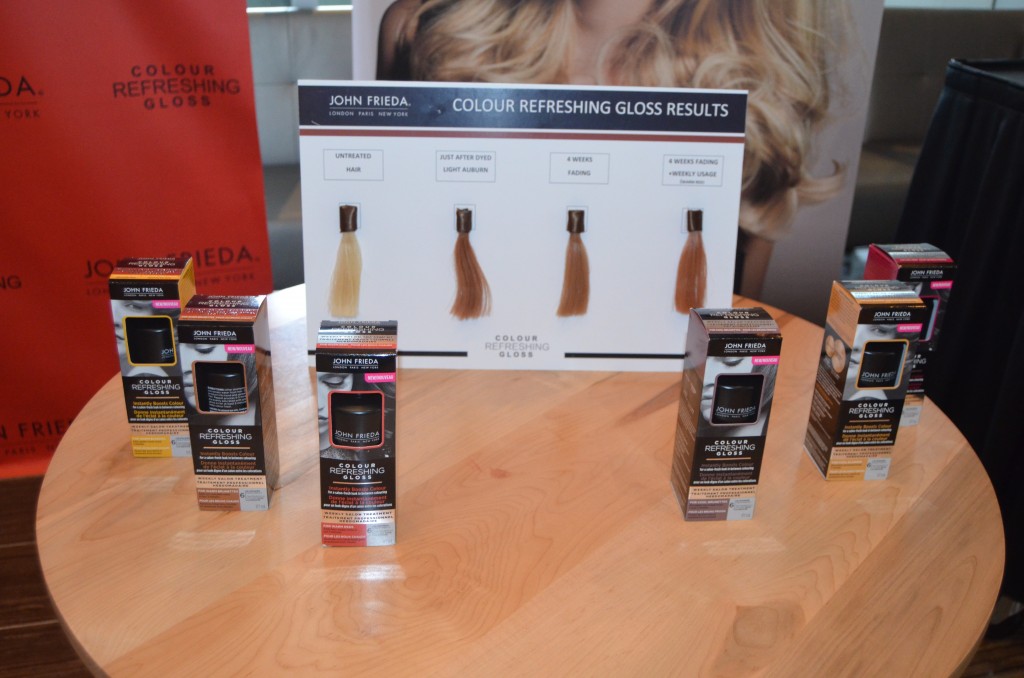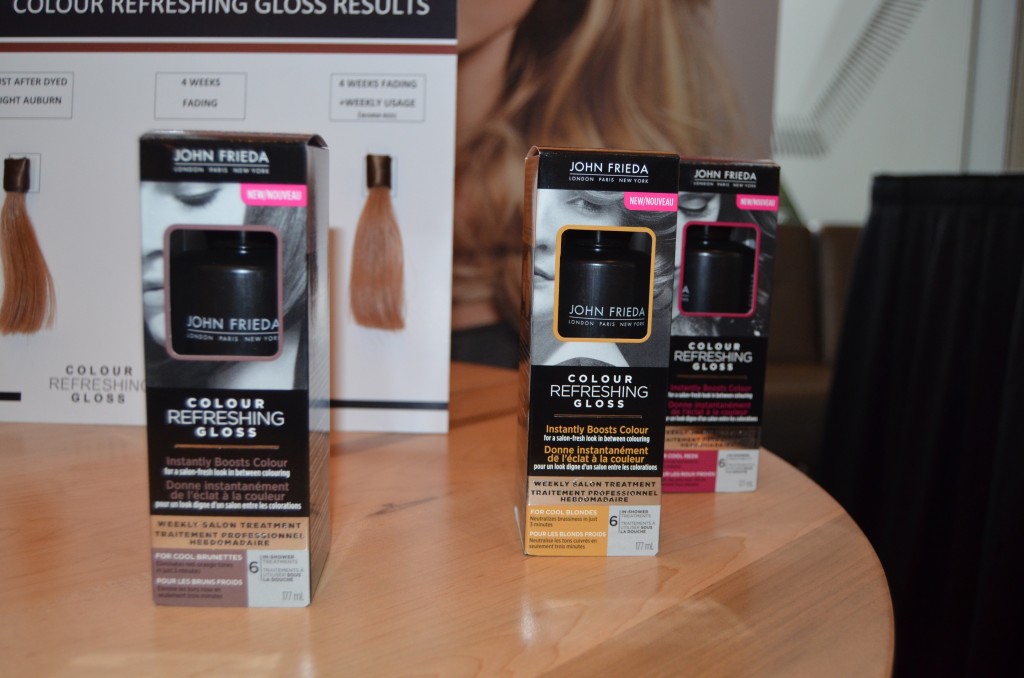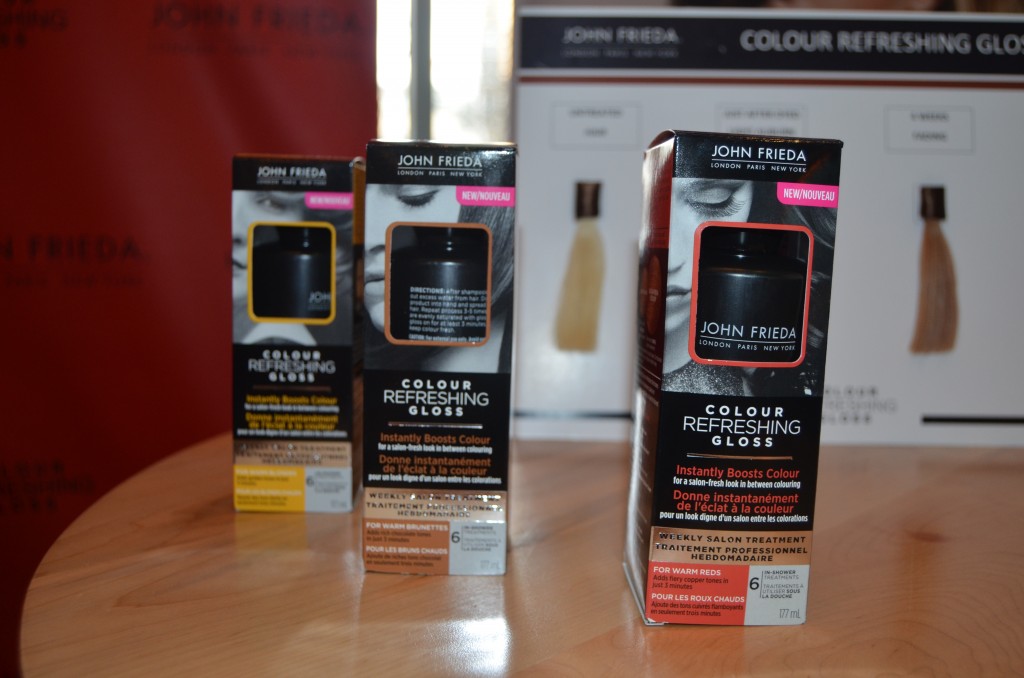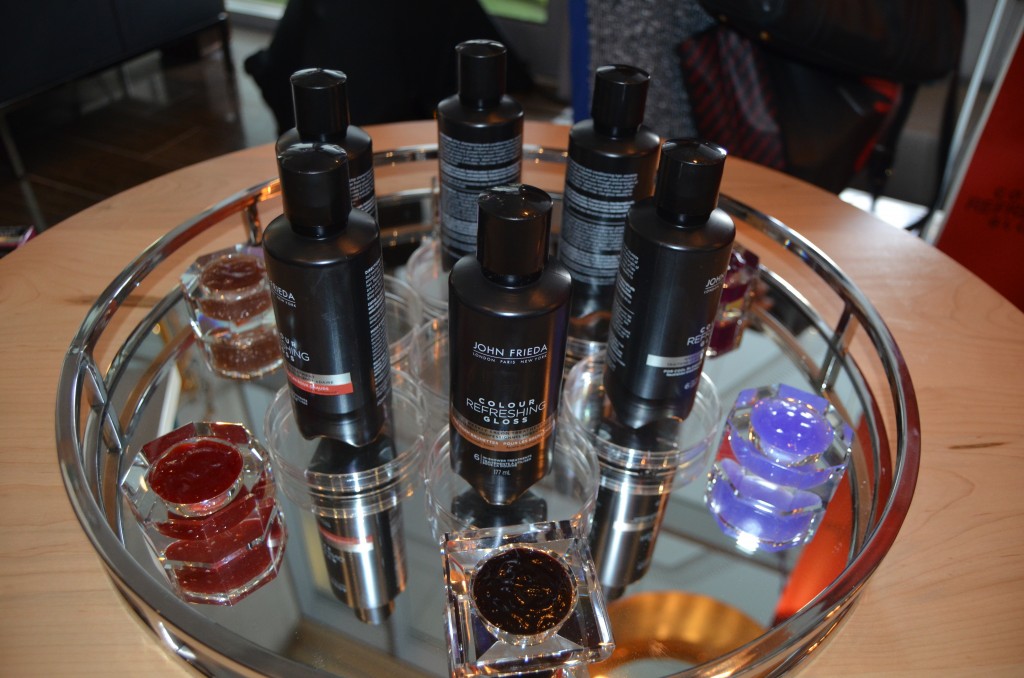 No event would be complete without yummy treats, I was in macaron overload!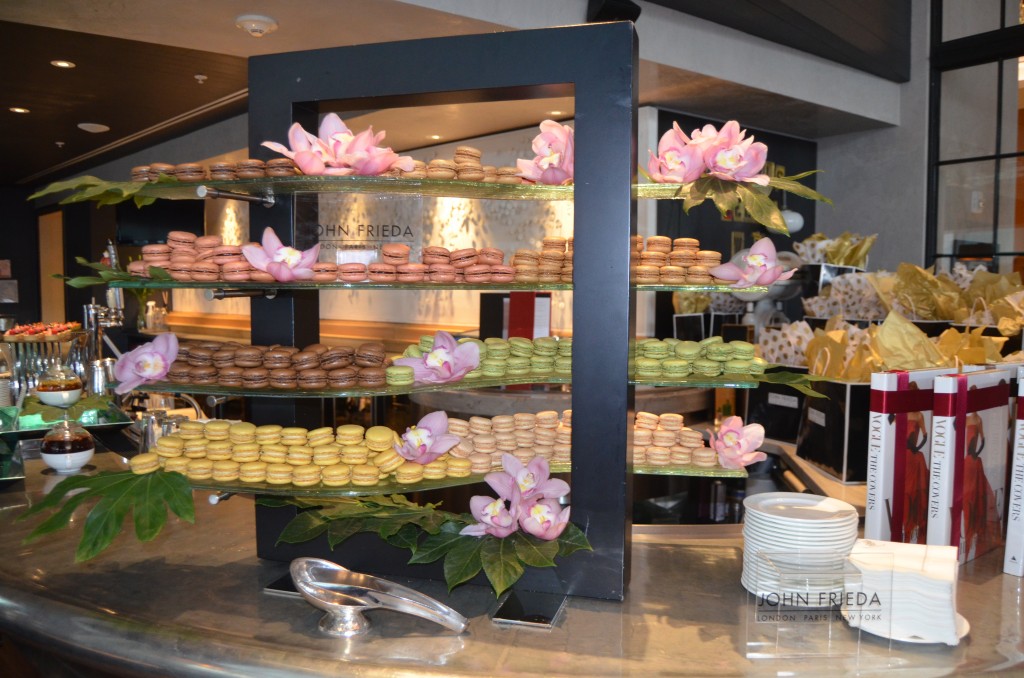 Our lovely new Vogue Coffee Table book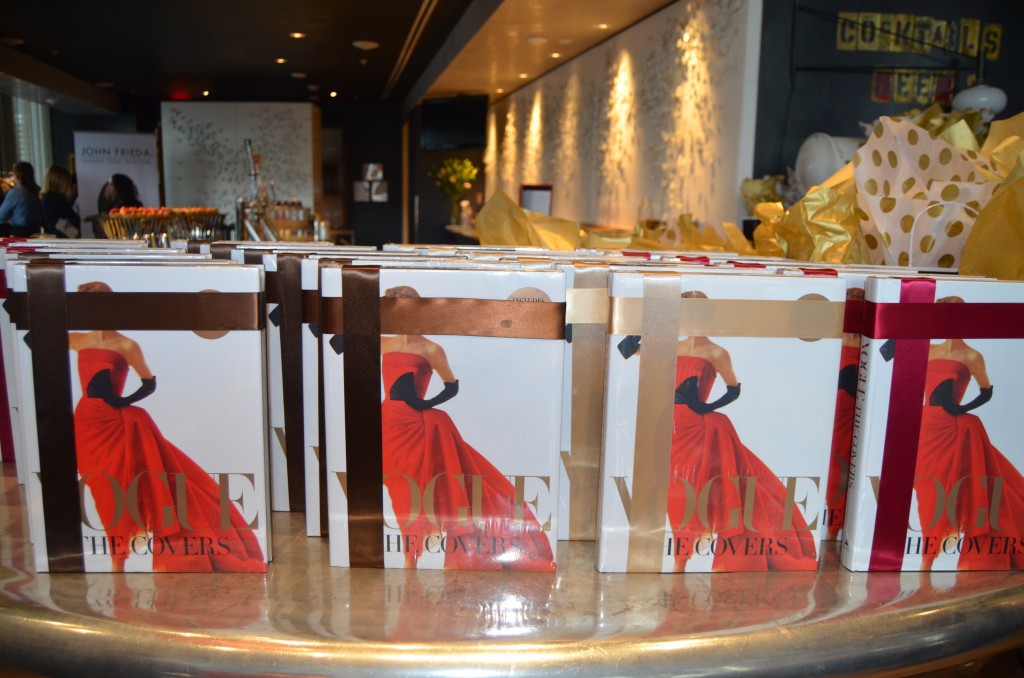 Also coming is the new John Frieda Luxurious Volume Touchably Full for Colour Treated Hair Shampoo and Conditioner is an everyday way to maintain the volume and texture of freshly coloured hair. It's formulated with colour protection technology for fortifying colour pigments to give hair life and fullness and provides balanced moisture and enhances texture. It retails for $12.99 each.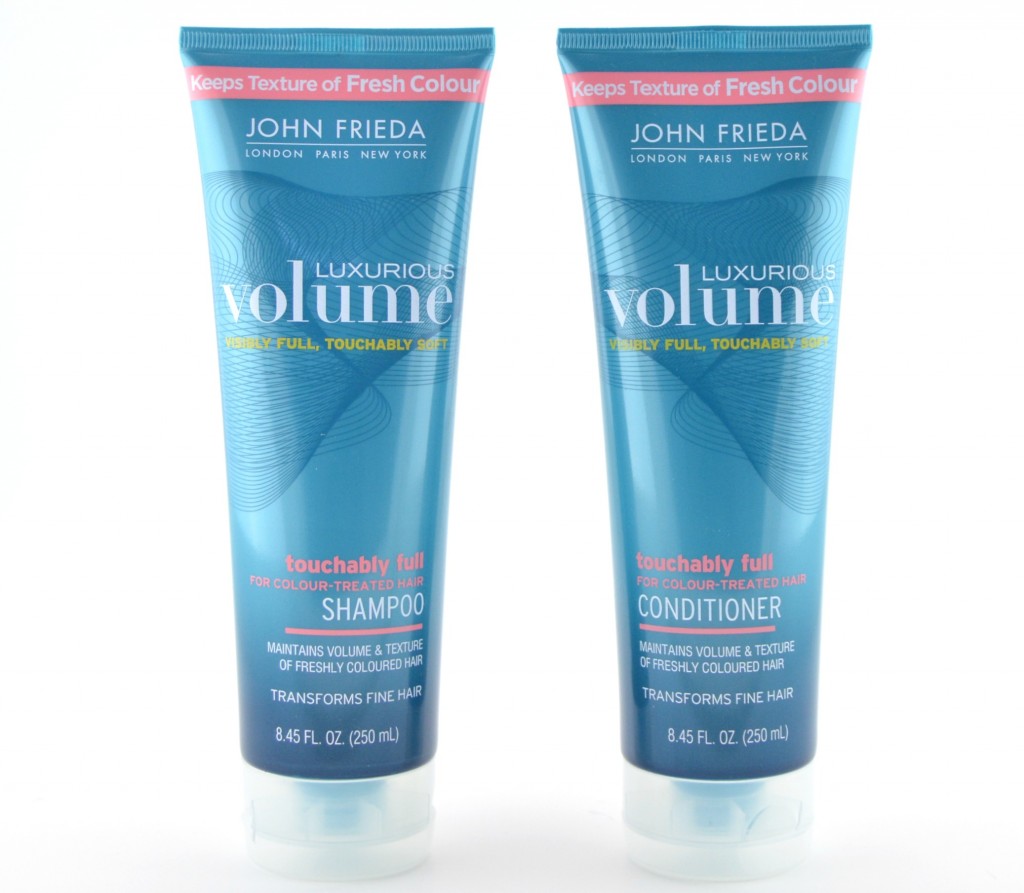 John Frieda Full Repair Repairing Oil Elixir and Full Repair Hydrate + Rescue Deep Conditioner helps to repair the look of overworked, damaged hair. It's infused with nourishing Inca Inchi Oil that's rich in Omega- 3 to leave hair feeling smooth, healthy and full of body. It retails for $10.99 to $12.99.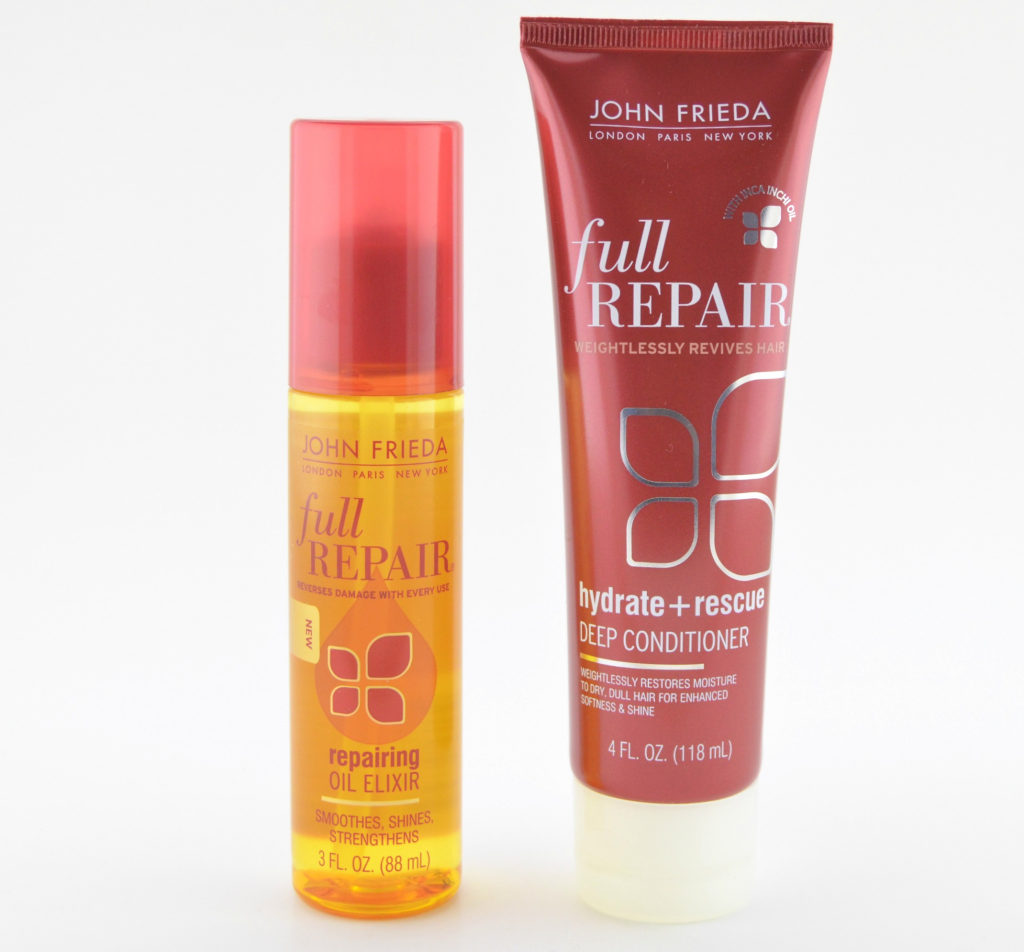 John Frieda Sheer Blonde Brightening Oil Elixir helps to revive dull, dry hair that's damaged from styling tools, chemical treatments and even the elements of the outdoors for a brighter, blonder colour. It's formulated with Sunflower Oil that's known to intensify blonde hues, soften hair and add shine to dry locks. It retails for $12.99.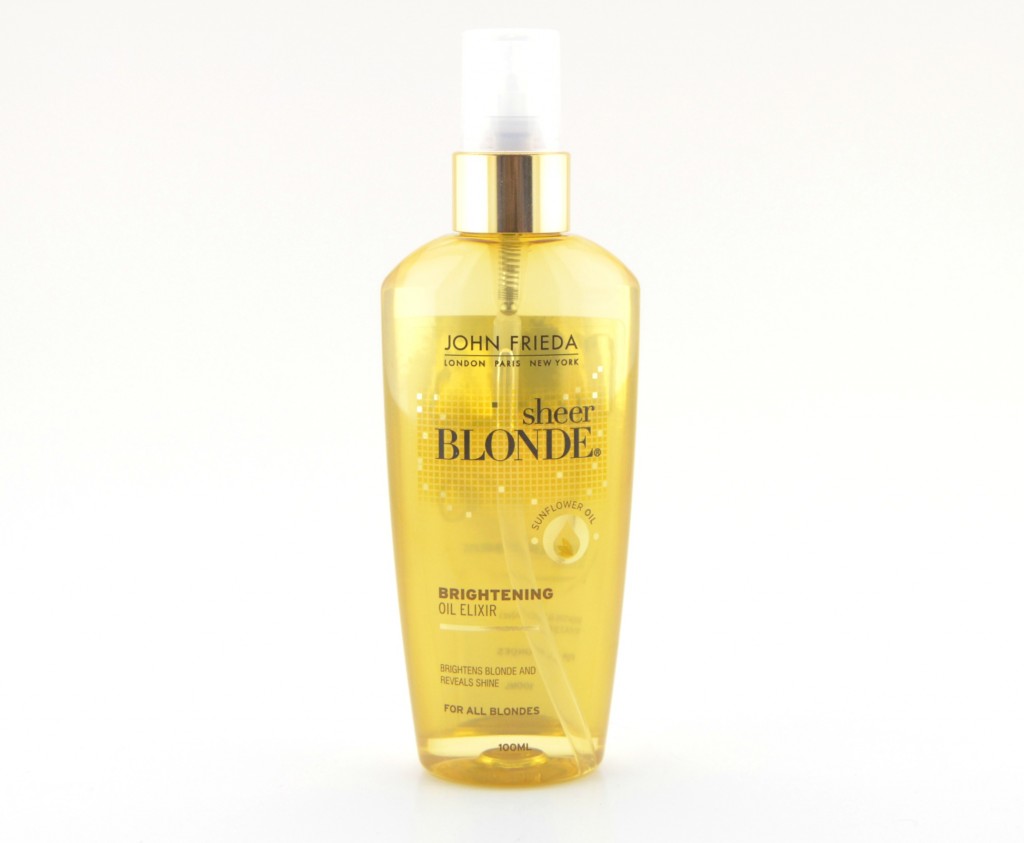 Me, with 2 of my favourite bloggers, Sandra and Dee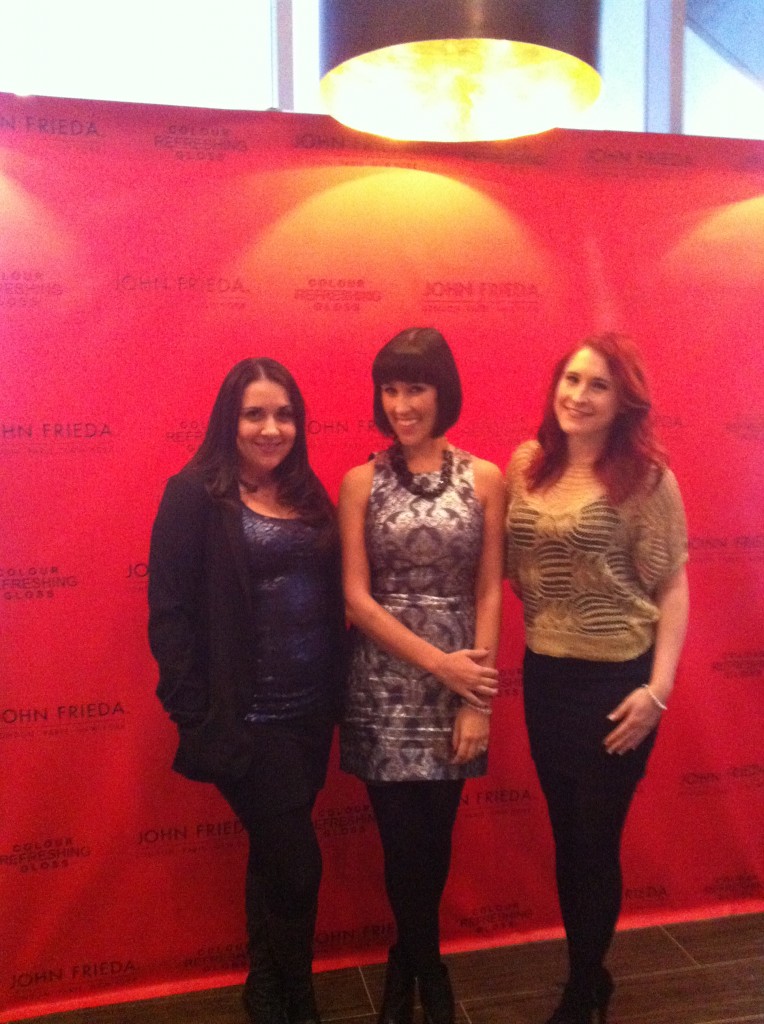 Stay tuned for full reviews on these products coming this week.