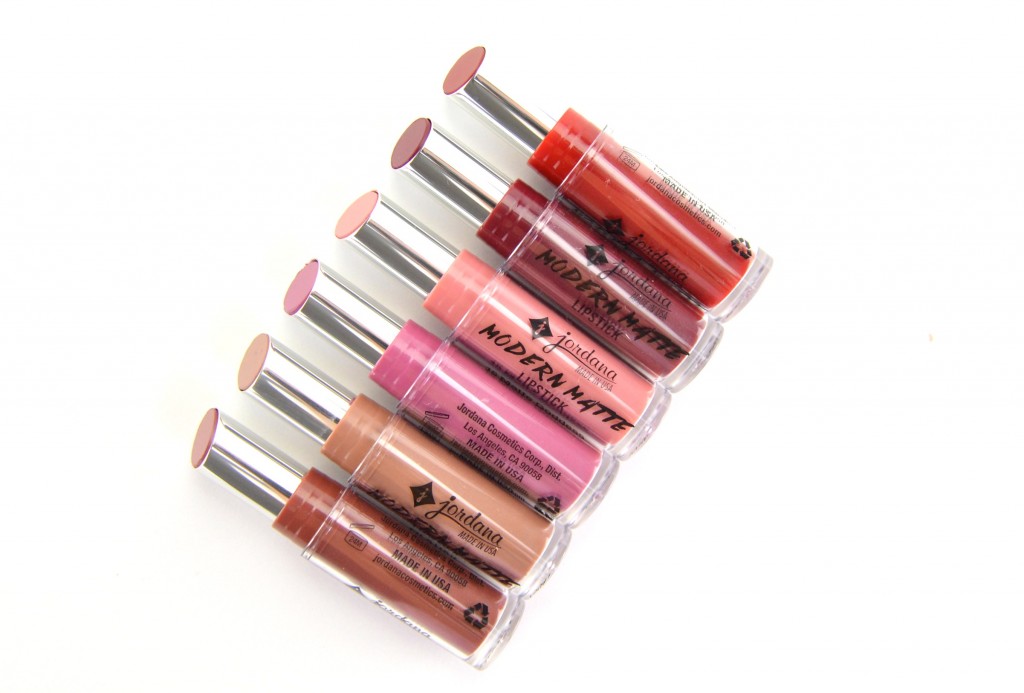 Light as a feather
I've already raved about how much I absolutely love the new Jordana Modern Matte Lipsticks, no more dry matte lips, just insanely pigmented formula with all day comfort. I've already showed you the first 12 shades out of the 18 piece collection and I'm back with the last 6 colours. From your basic nudes, to bold, bright reds and everything else in between, you'll be sure to find that perfect shade you've been waiting for.
Jordana Modern Matte Lipsticks feel as light as a feather on, do not bleed or crack throughout the day and are extremely pigmented in a single swipe. Of course, they come in your standard clear lipstick tube, so you're able to see the colour easily without searching too hard in your collection. Each shade is incredibly creamy, soft, almost velvety and applied smoothly and effortlessly without pulling or tugging on the skin. There is some sort of film on the top that may make them seem a little stiff at first, but once the initial application is applied, it's totally gone.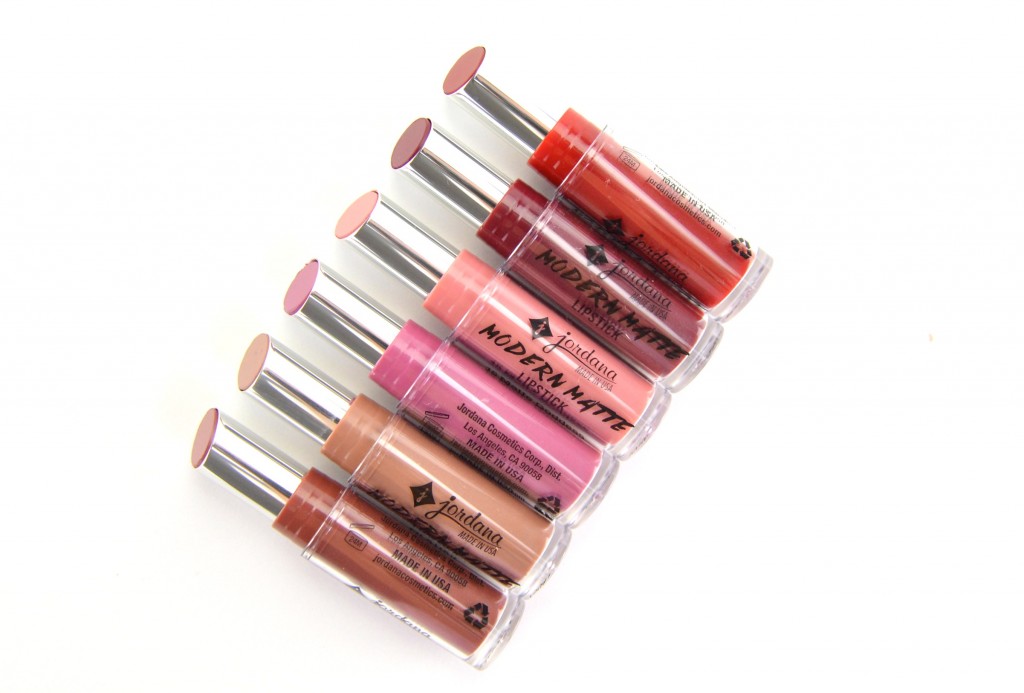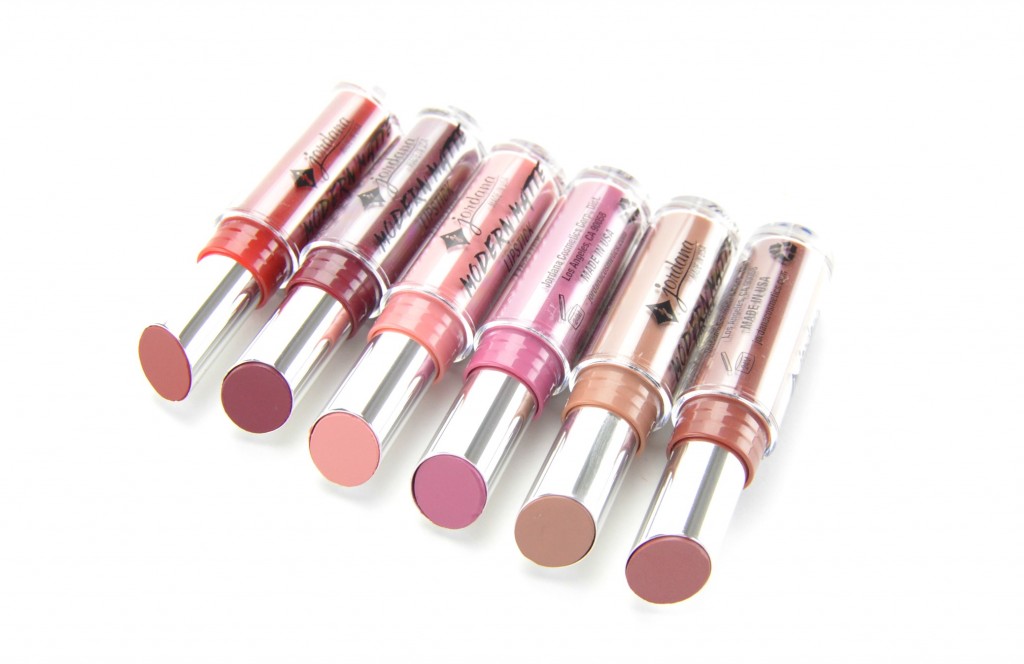 In a single swipe you'll see true opaque colour payoff with a demi-matte finish. It's easy to build up, even if you have lipstick already on, no need to completely take it off, just apply overtop and be on your way. It does have that slightly playdough scent that all Jordana lipsticks seem to have, but disappears once applied. It lasts a solid 4 hours before slowing starting to fade, but leaves behind a subtle stain, even through eating and drinking. These never feel tight or dry, nor do they look dull or cakey. All in all, the perfect matte lip. It retails for $2.49 each.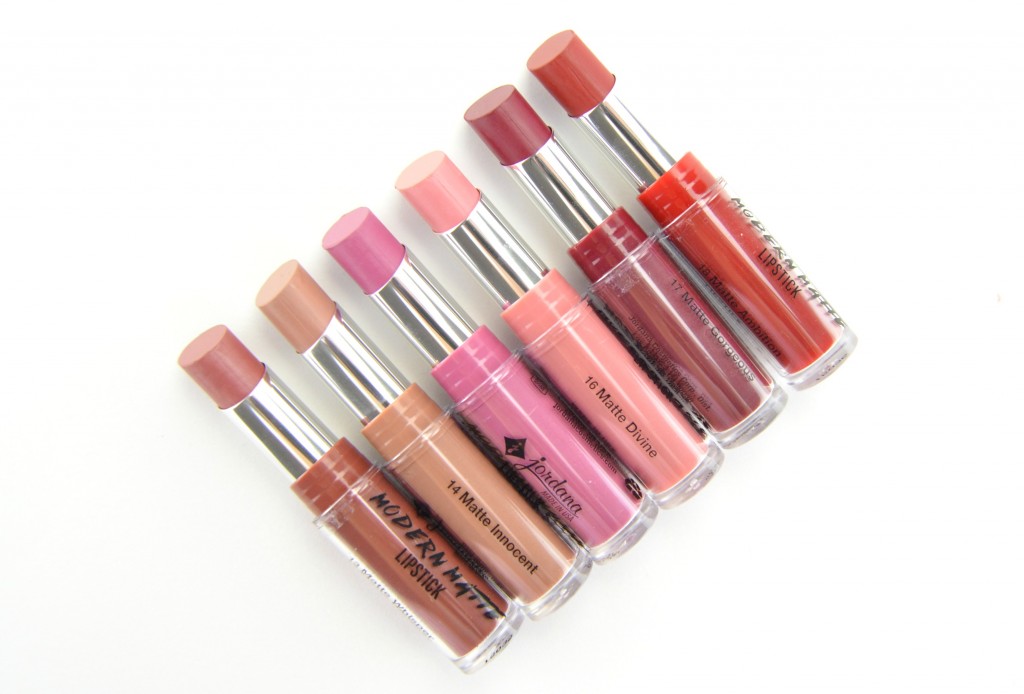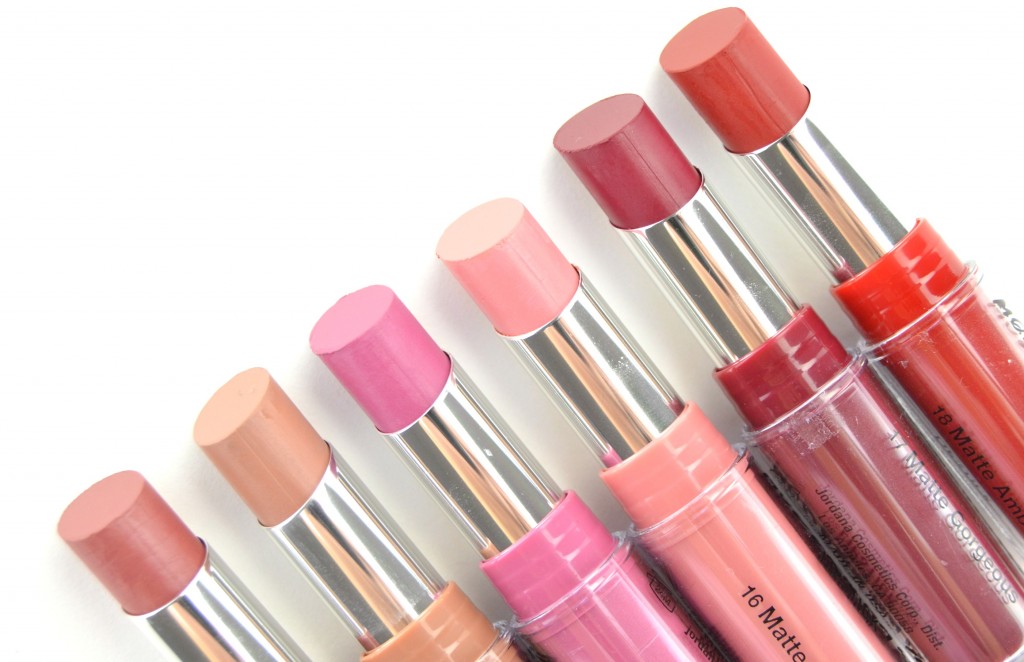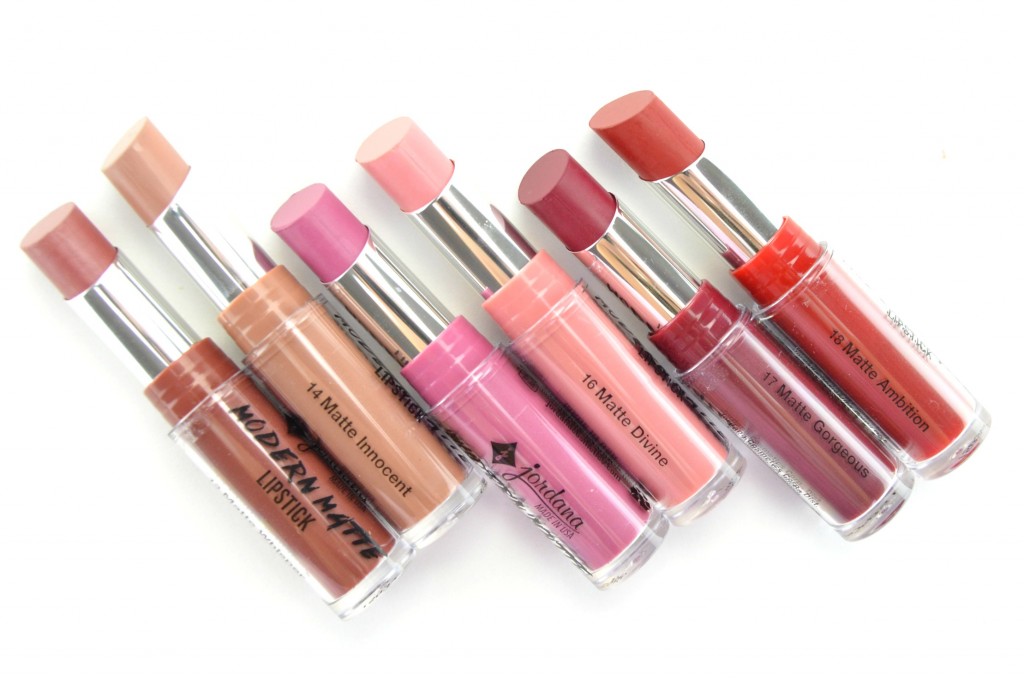 Jordana Modern Matte Lipstick in 13 Matte Whisper is a nude brown with an almost pink hue to it, 14 Matte Innocent is a brown nude that looks almost greyish brown, 15 Matte Goddess is a beautiful rose toned pink, 16 Matte Divine is a light pink, 17 Matte Gorgeous is a gorgeous deep red and 18 Matte Ambition is a sexy true red.