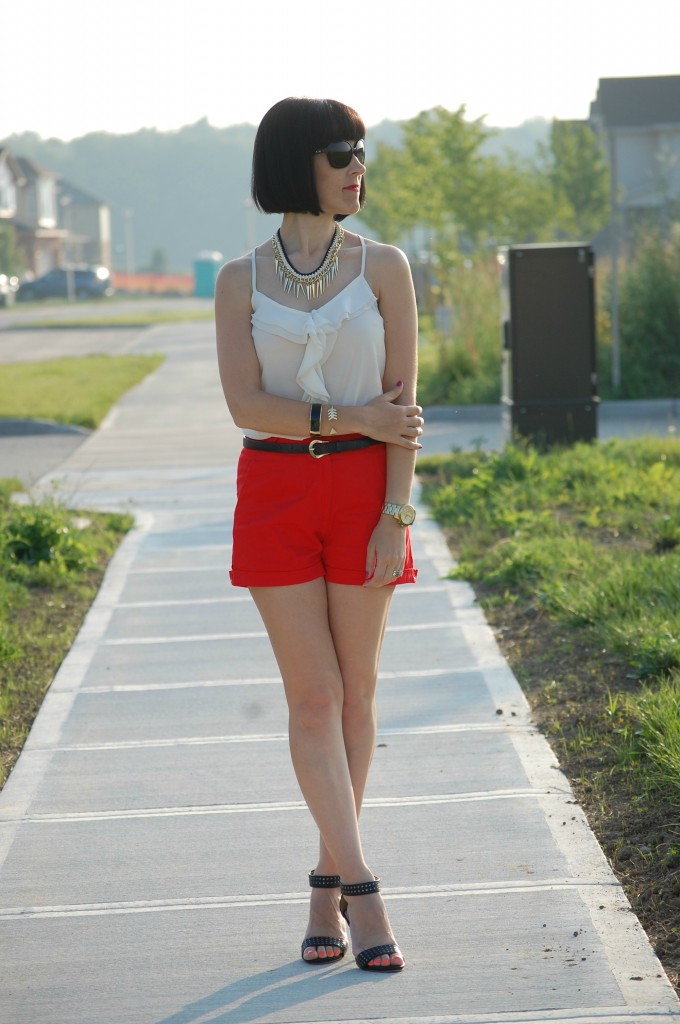 What did everyone do to celebrate Canada Day?
I was so tired I could barely get dressed; I was up at 7AM in Toronto after a long night of partying at Digital Dreams with Smart Set; I didn't get to bed till after 2AM and yet for some weird reason I was up early?
I left Toronto around 10:30AM Via Rail and arrived into London just after 2PM. I swear I can get to Toronto by car in less than 2 hours but on the train it takes over 3? I guess its cause of all the stops?
Anyways, I couldn't be happier to arrive back in my home town, why is it we're always super excited to travel and then can't wait to get back home; I guess there's just something about being in my own bed that I can't get enough of?

Shirt- Smart Set- $30- Nov 2011
Sunnies- c/o Oakley Backhand
Bracelet- The Bay- $4.50- Jan 2013
Bracelet- Smart Set- $10- May 2013
Necklace- c/o Cocoa Jewelry
Watch- Guess- Gift from hubby
Shorts- H&M- $20- April 2011
Shoes- Target- $35- in stores now