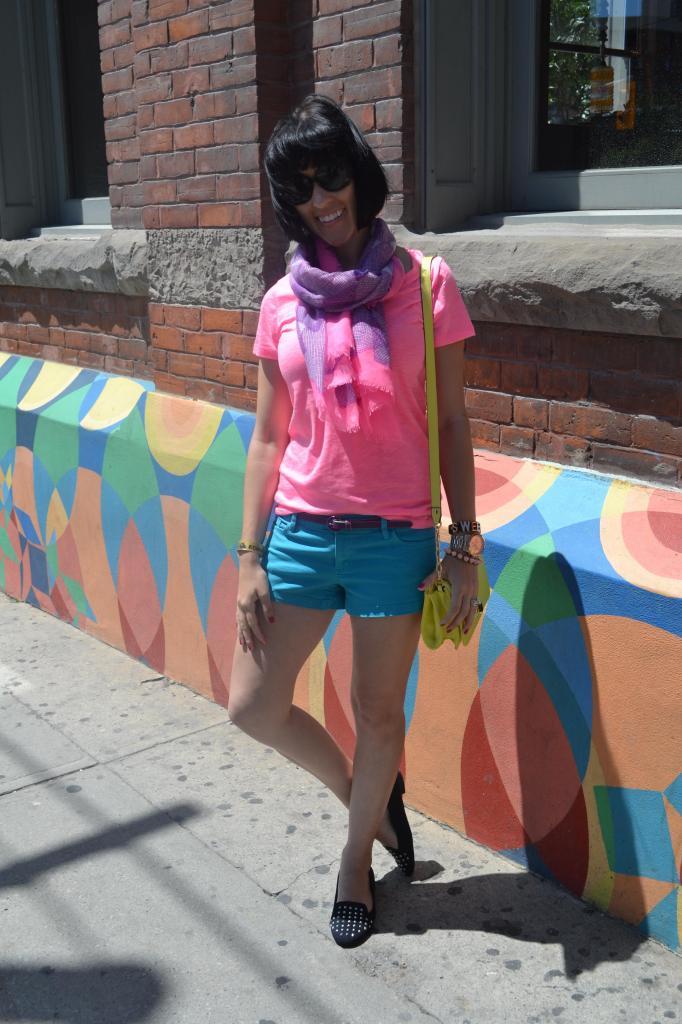 Another perfect day thanks to Smart Set and Digital Dreams after an amazing sleep in my oh-so-comfy bed at The Gladstone Hotel. A fellow Toronto blogger and myself took a morning stroll around Queen Street before meeting up with the rest of the bloggers at The Drake Hotel for brunch. So many yummy options to pick from, wish I wasn't a vegetarian so I could have tried the chicken and waffles which I heard were amazing, instead I had the pancakes which were also very tasty.
After brunch we had "free-time" which we were able to do whatever we wanted, some went shopping, some went to the parade, some just walked around Toronto, it was a gorgeous day out to spend in downtown TO.
We all met up around 6PM to head out back to Digital Dreams for night number 2, again we had VIP and even got to go backstage to meet some of the DJ's.

Tee- c/o Smart Set- $16- in stores now
Sunnie- c/o- Oakley Backhand
Watch- Aldo- Gift from hubby
Bracelet- BCBG- Gift from hubby
Purse- Target- $30- April 2013
Belt- c/o Smart Set- $18 (set of 2) – in stores now
Bracelet- The Bay- $7 (on sale)– April 2013
Scarf- c/o Smart Set- $18- in stores now
Shorts- c/o Smart Set- $35- in stores now
Flats- Wal-Mart- $20- in stores now