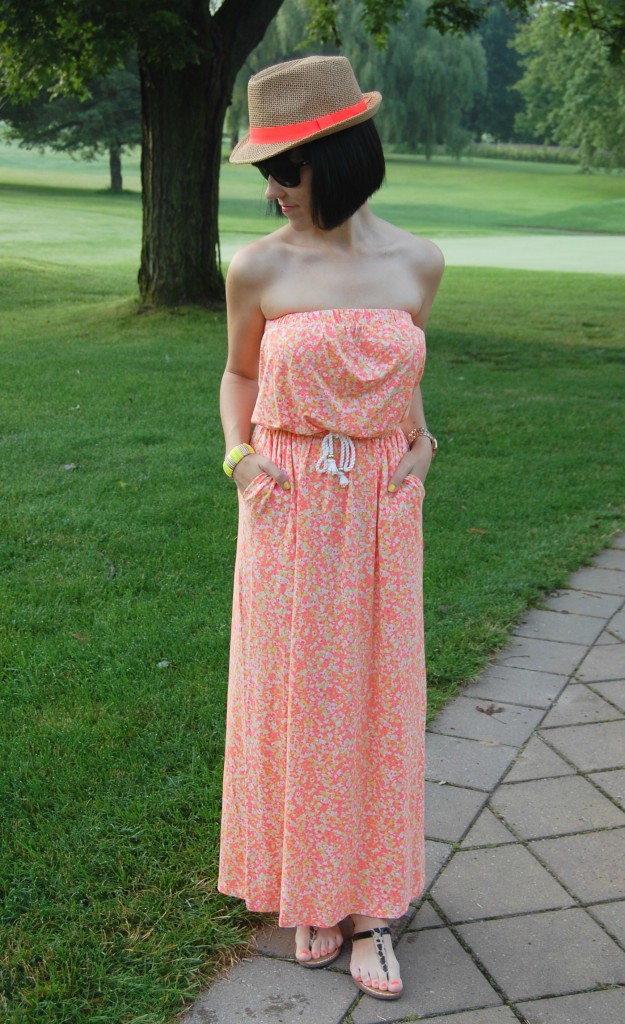 A sad but rewarding day today; it was my charity's 5 annual golf tournament, and although it was a beautiful and fun day it was a reminder for me that it's been 5 years since I lost my partner in crime, my BFF of 18 years to cancer. Each year I'm blown away by all the love and support we get at this charity golf tournament, people that knew Kristen, people that didn't, all there to support an amazing charity and give hope to families in our community that need it most.
It was an amazing day, the rain couldn't stop our golfers, everyone had a wonderful time and lots of money was raised.
My husband's five-some was in the lead the entire day for the putting contest and the second last team of the day to play score 1 extra point, bumping my husband teams out of first and into second place. The highlight for me was the team that bumped them out of first had the cutest little boy on it, and he was the one that scored the last point to place them in first; I can't tell you how much I loved that!
Dress- The Gap- $80- in stores now
Bracelet- Gift from my girlfriend
Hat- c/o Smart Set
Watch- Aldo- Gift from hubby
Shoes- Target- $25- May