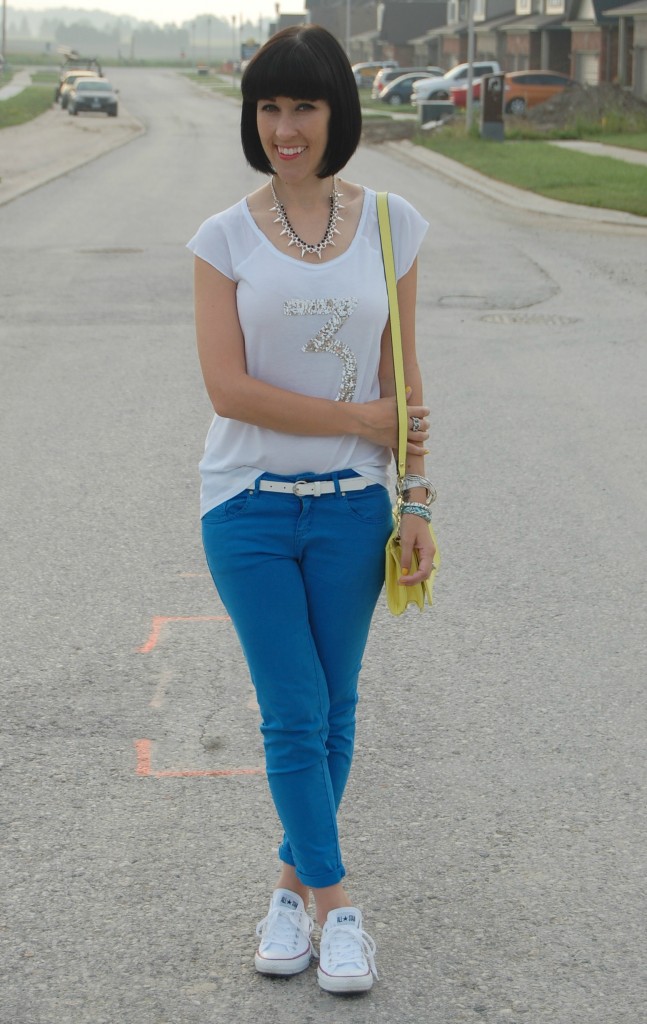 One of my favourite things about summer is attending downtown festivals, like Sunfest, which is a non-profit community arts group dedicated to promoting cross-cultural awareness and understanding of the arts across a range of disciplines, such as music, dance and the visual arts. Sunfest is held in downtown London's Victoria Park as offers over 150 different clothing, jewelry and art vendors, 50 different food vendors and live music from 36 artist happening all day and night throughout the 4 day event.
I headed downtown with my girl Kristen around 5, planned on staying for a an hour or two, but since there was so much to see and do we ended up at the event for four plus hours; time flies when you're having fun!
We ate yummy food, I had the world's best lemonade from Gilligan's Juice Bar, picked up a stunning multi- coloured necklace, tried on a few dresses (which unfortunately didn't fit) and the high-light of the night was meeting the cutest couple Chloe and Kelvin owners of an animal friendly, totally vegan handbag company based out of Toronto…. stay tuned for a showcase coming up on the blog with them.
Tee- Smart Set- $12 (on sale)- in stores now
Necklace & Ring- c/o Cocoa Jewelry
Watch- Guess- $199
Bracelets- Stole from my mom
Purse- Target- $30- $30- March 2013
Belt- Smart Set- $20 (set of 2)- in stores now
Pants- Zara- $40- June 2011
Shoes- Converse- $60- in stores now