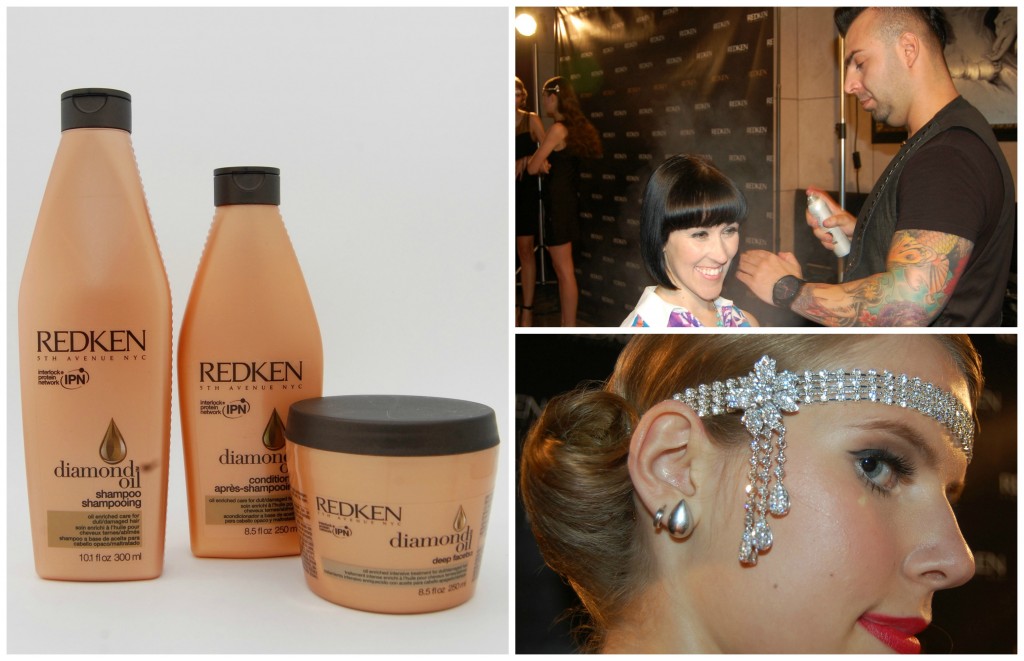 If you've been following my blog for some time now, or if you're new, you know I'm a huge fan of Redken Shampoo and Conditioner; I've talked about it in several posts and even though I'll test out other brands, I always come back to my loyal Redken Colour Extend (that I've been using for 10+ years and buy in bulk). When I got the invite to the launch of Redken's Diamond Oil Collection, I did a little happy dance to myself, then when I read that Jorge Joao was going to be there I really started to freak out. For those of you who don't know who Joao is, he's head hair stylist for Redken and I first got the opportunity to chat with him backstage at World MasterCard Fashion Week this past March. Joao was at the launch event chatting all about the new Redken's Diamond Oil Collection and how easily and amazing your hair will look after.
The Diamond Oil collection of silicone-free oil enriched products includes a shampoo, a conditioner, a treatment mask and two oils; one for normal/fine hair and a more intense one for coarse hair. This collection of haircare products will polish your hair to perfection and its new diamond oil delivers carat strength for 3x stronger hair, radiant clarity for 2x more shine and resilience for 3x less hair breakage.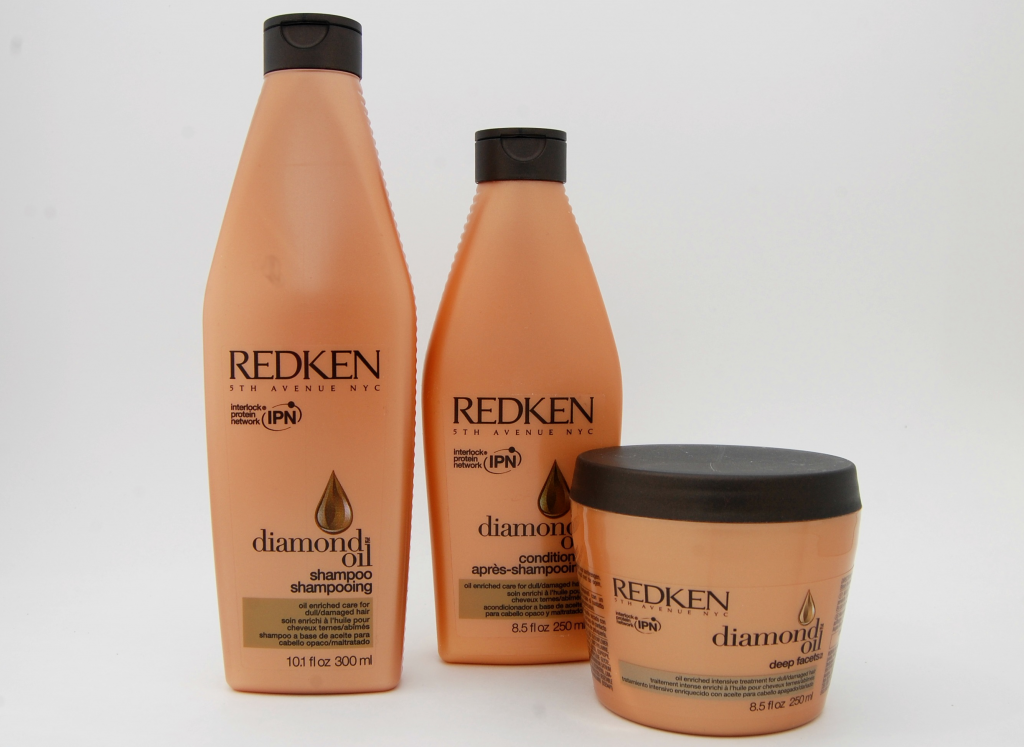 The Diamond Oil Shampoo is a rich, nourishing foam base shampoo that gently cleanses the hair. It delivers replenishing oils that target different layers of the hair fiber and its conditioning formula prevents breakage and increases strength during cleansing. It retails for $18.99 for 250ml.


The Diamond Oil Conditioner leaves the hair feeling silky smooth for instant detangling, while it infuses hair with moisture to improve manageability. It coats the hair with natural oils to prevent mechanical damage during styling and the replenishing oils provide needed nourishment to dull, damaged hair to restore luster and shine and protects hair from breakage resulting from dryness. It retails for $19.99 for 250ml.
I've switched from my Redken's Colour Extend and have been using the shampoo and conditioner for almost a month now and I have to say I can see a difference in my hair, it's definitely more moisturized, stronger and much, much softer, but this also could be because I've switched formulas?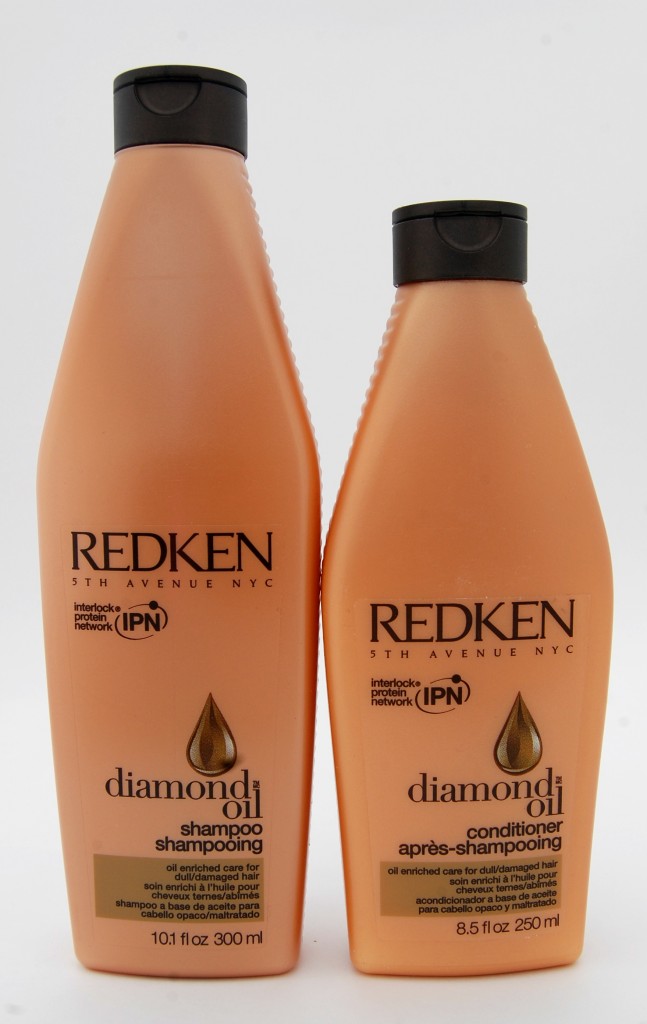 The Diamond Oil Deep Facets Mask provides intensive nourishment, strength and replenishment to damaged areas of the hair. The oils penetrate different layers of the hair fiber to restore multi-dimensional shine to dull hair and smooths hair with a protective layer of oils to help prevent damage. It creates a smooth surface on hair for hair's best, intense shine and helps smooth the cuticle to promote enhanced color radiance. After shampooing, apply to towel-dried hair and leave on for 5 to 15 minutes and then rinse. It retails for $26.99 for 250ml.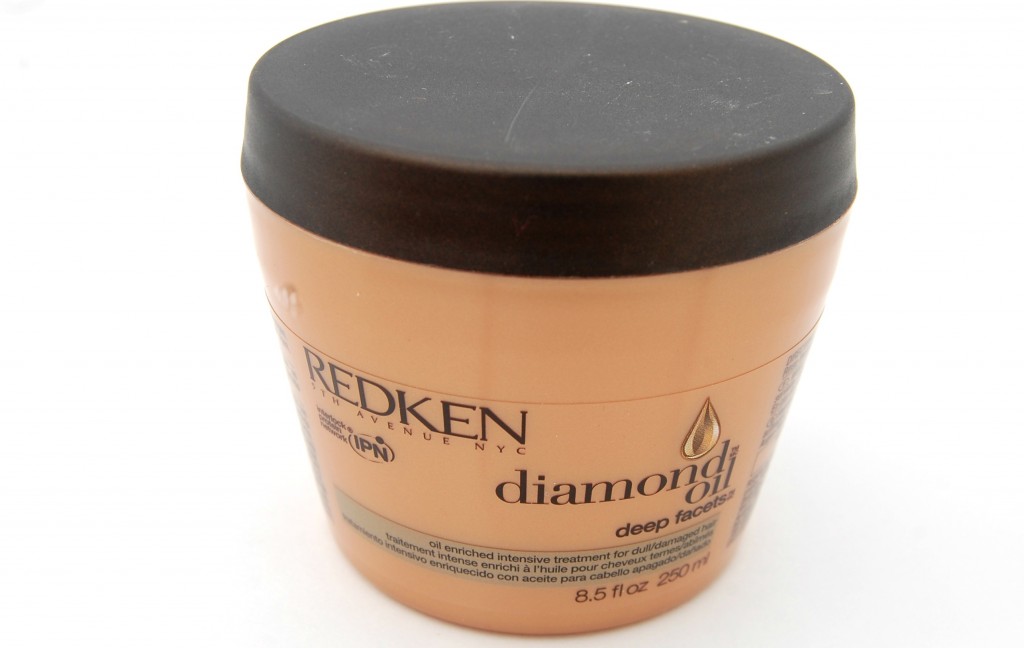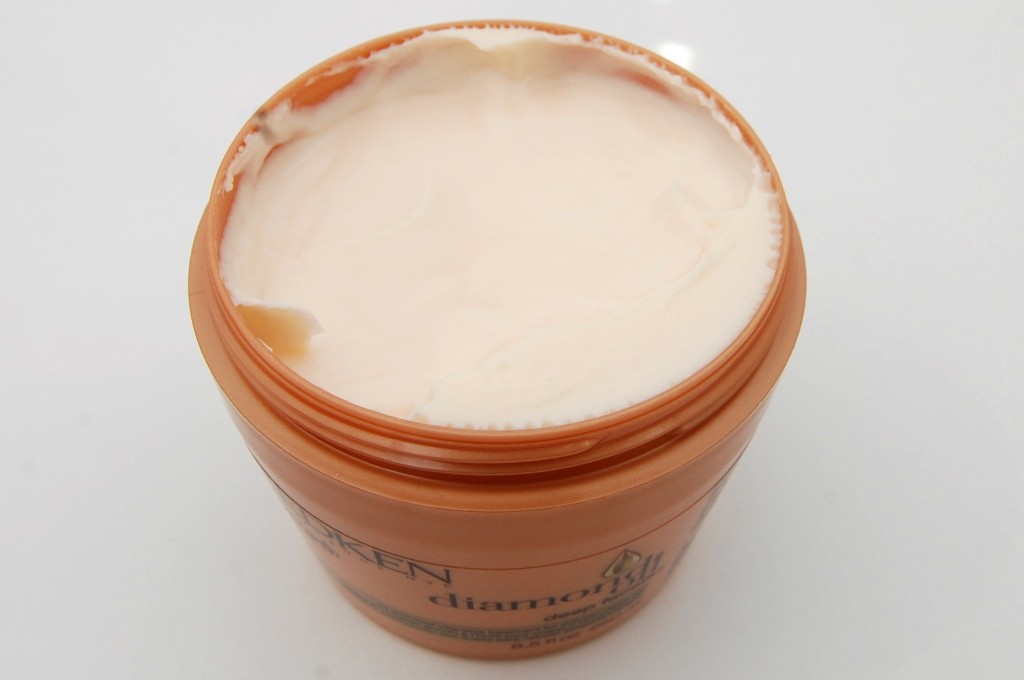 Redken Diamond Oil Shatterproof Shine and Shatterproof Shine Intense are both silicone-free and formulated with a blend of oils that work on different layers of the hair fibers to strengthen and replenish for "diamond-like" shine. Can we just take a minute to appreciate the beautiful packaging of this stunning, mirrored, diamond cut, heavy glass bottle. It gives quite the luxe feeling, something you're going to want to display for sure. It comes with a "push top dropper" that gives a precise amount of oil each time with no fear you'll accidentally tip too much out. The oil is a soft golden colour and has a florally scent to it (that I'm not going to lie) I'm not too keen on but can get over. These bottles retail for $39.99 each.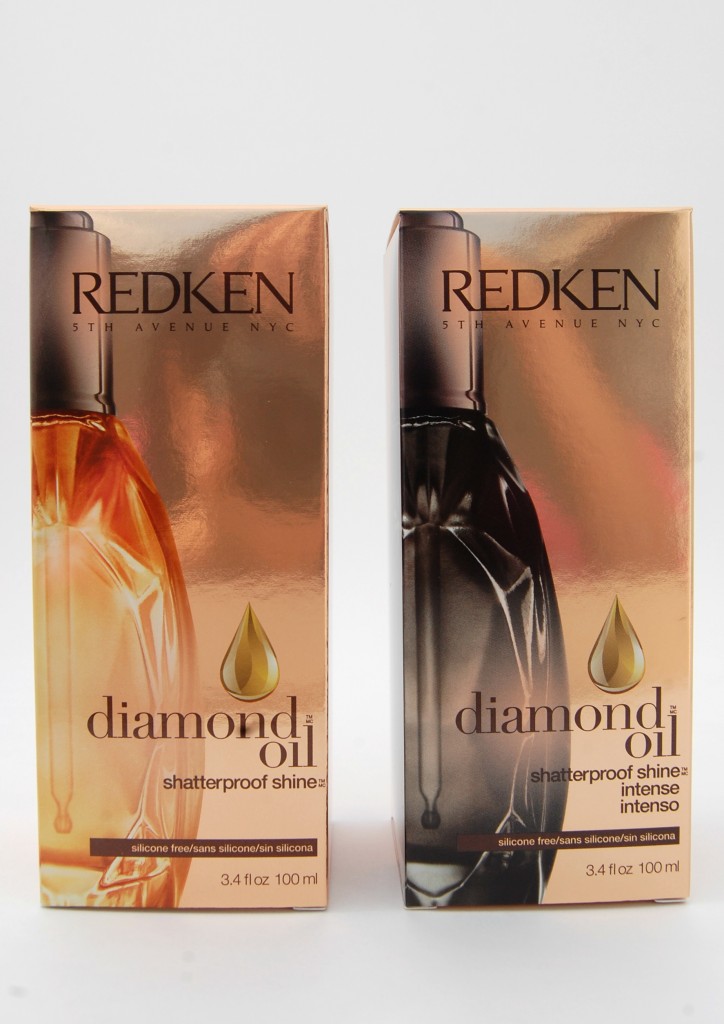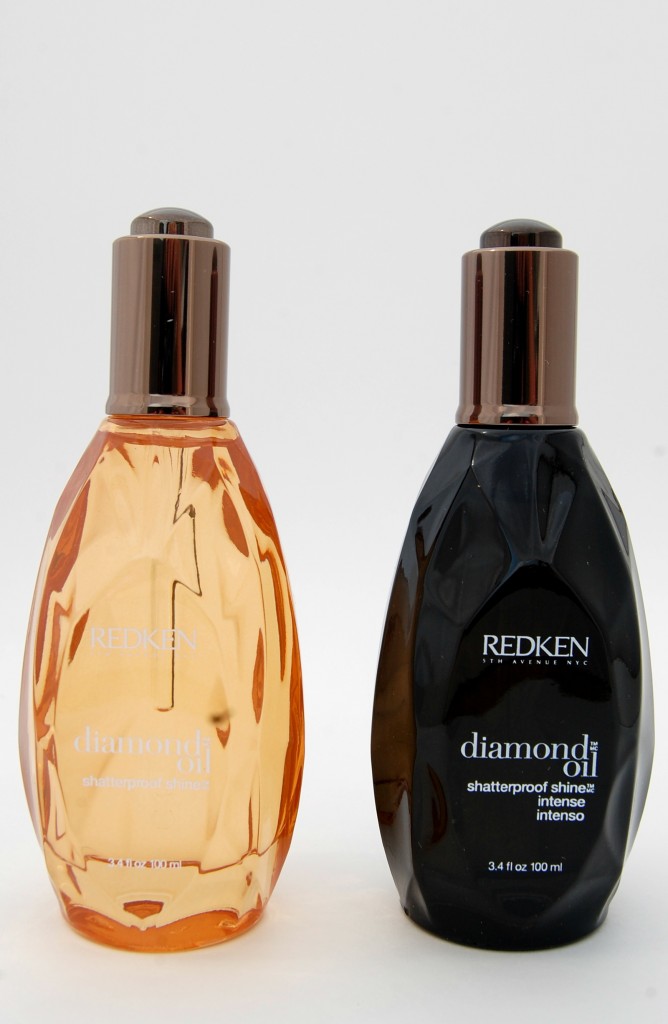 Don't just think that your Diamond Oil is to be used on dry hair to control frizz, you can use it as a pre-treat by applying it to dry hair and waiting a few minutes before shampooing. You can also use it as an overnight treatment by applying it to damp hair prior to bedtime that will help repair your hair as you sleep. Why not try mixing it in with your conditioner or with your mask to give extra hydration and manageability to your hair. It's also amazing for your skin, I've been applying it to my elbows and heels before bedtime and I'm really starting to see the difference in the overall appearance of my dry skin.
Overall, it does a fantastic job at smoothing out fly aways and keeping my hair extra silky soft whether I use it alone or mix in with my conditioner or hair masks. It doesn't weight my hair down like other oils and a few drops goes a long way. I find my hair is easier to manage, adds the perfect amount of shine and keeps the frizz at bay.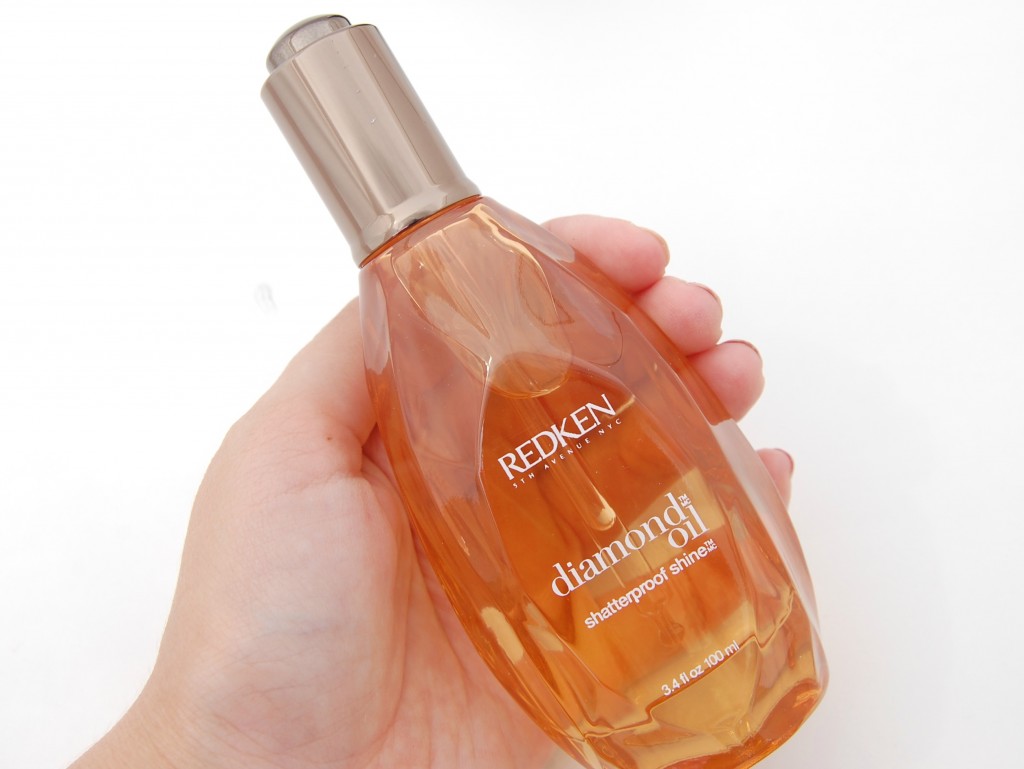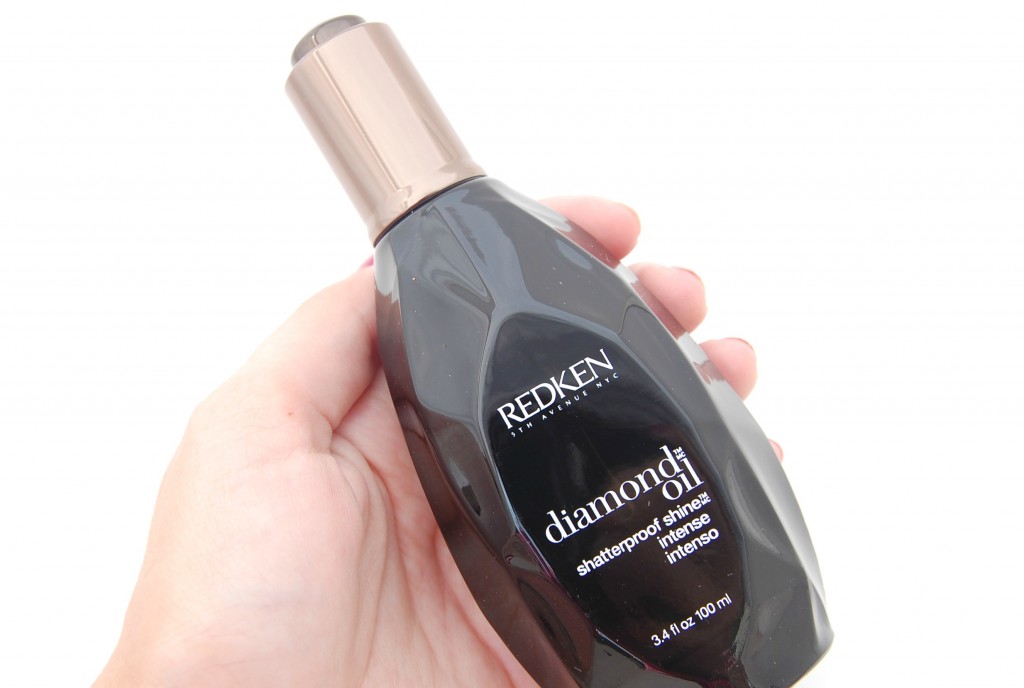 The event was inspired by the Great Gatsby and you can't talk about the 20's without diamonds and since Redken's new launch is called The Diamond Oil Collection you knew we were going to see some diamonds. A few of the models in full flapper girls entire were rocking some amazing jewels courtesy of Mark Lash and then we also got a up-close look at some of the custom, one of a kind pieces as well; rumour has it there were over 1 million dollars' worth of diamonds at the event.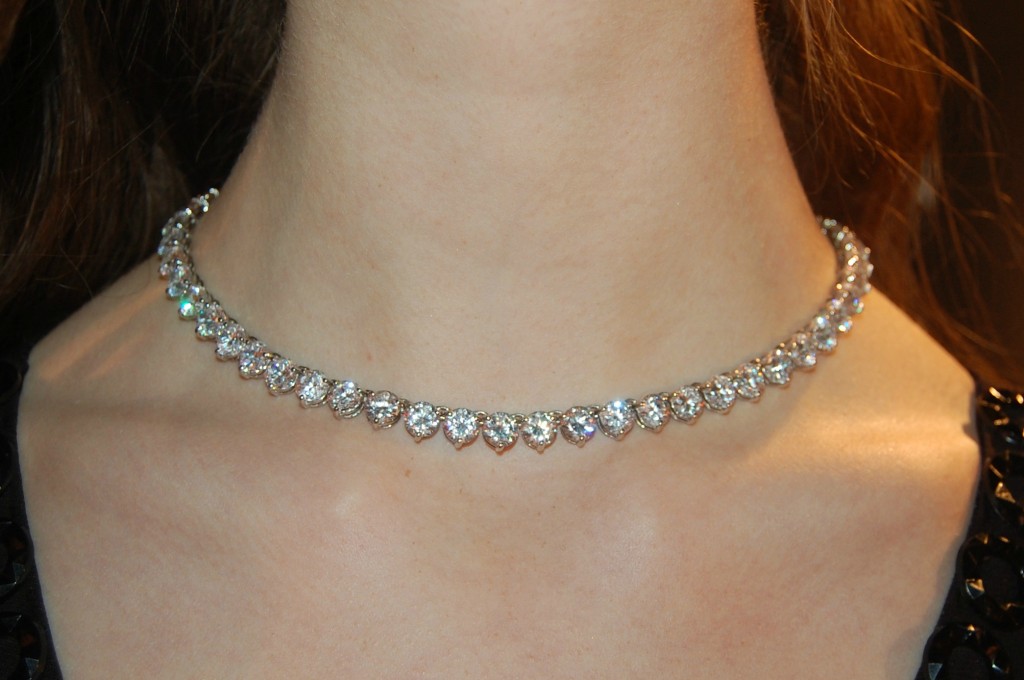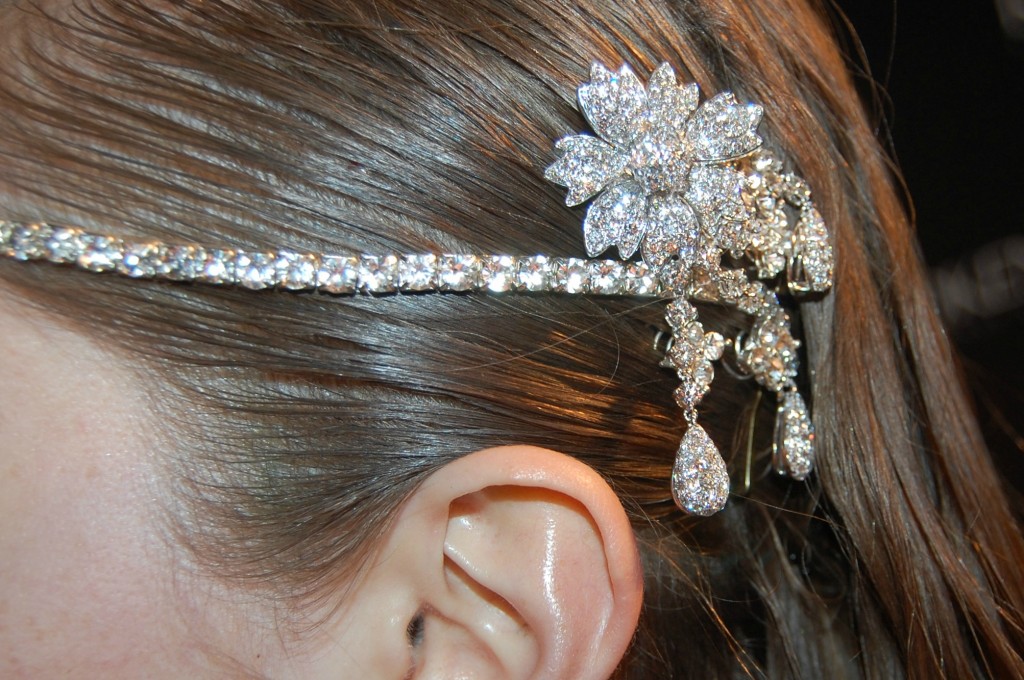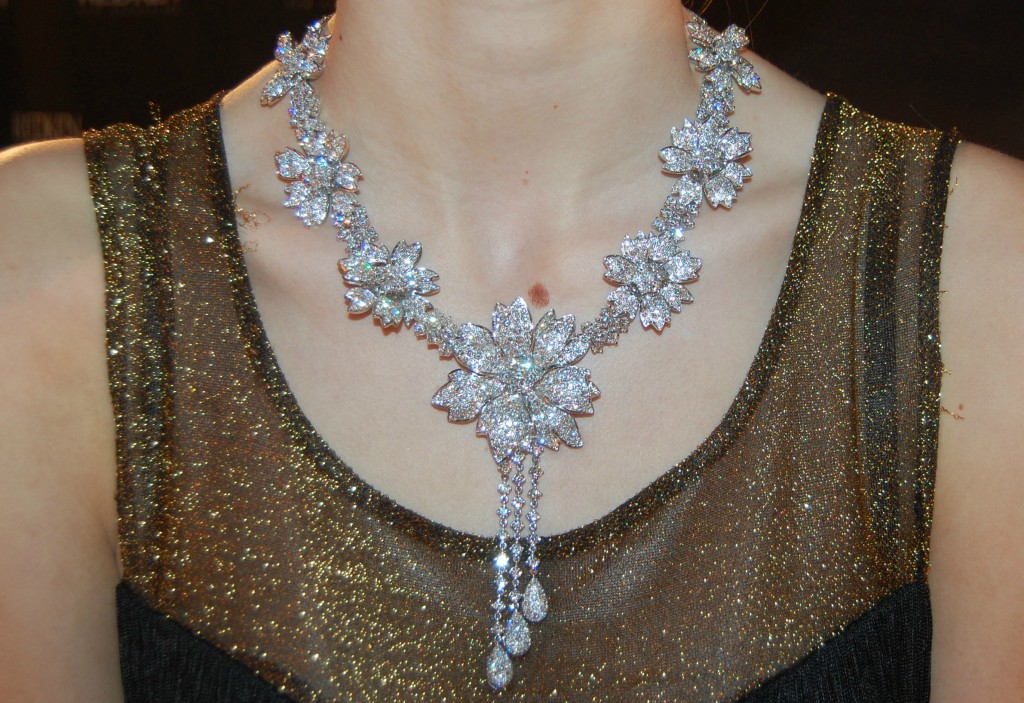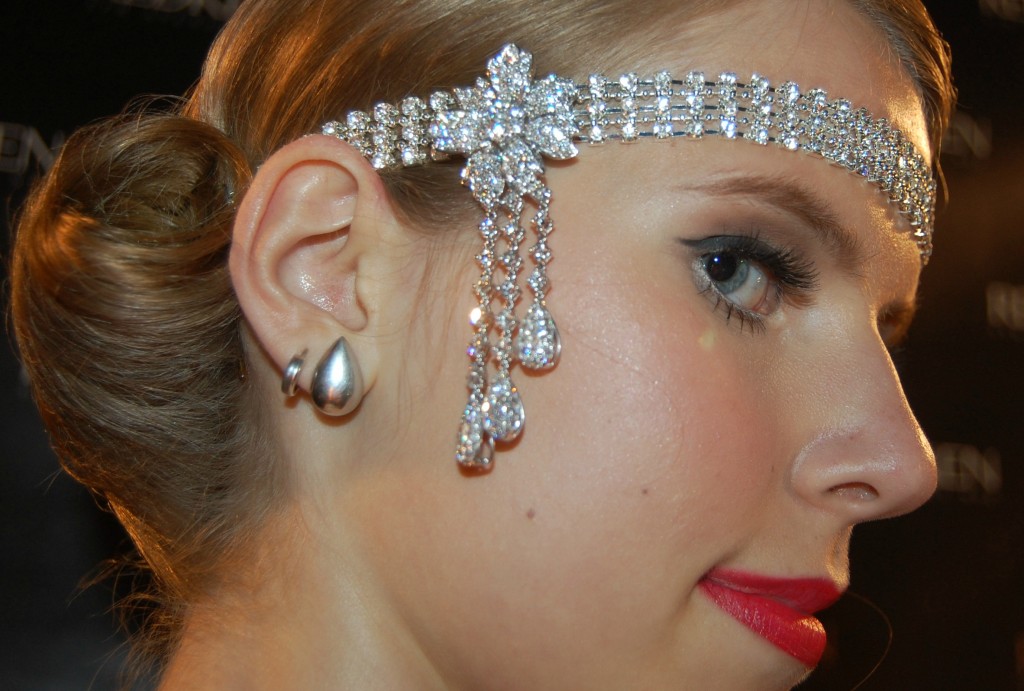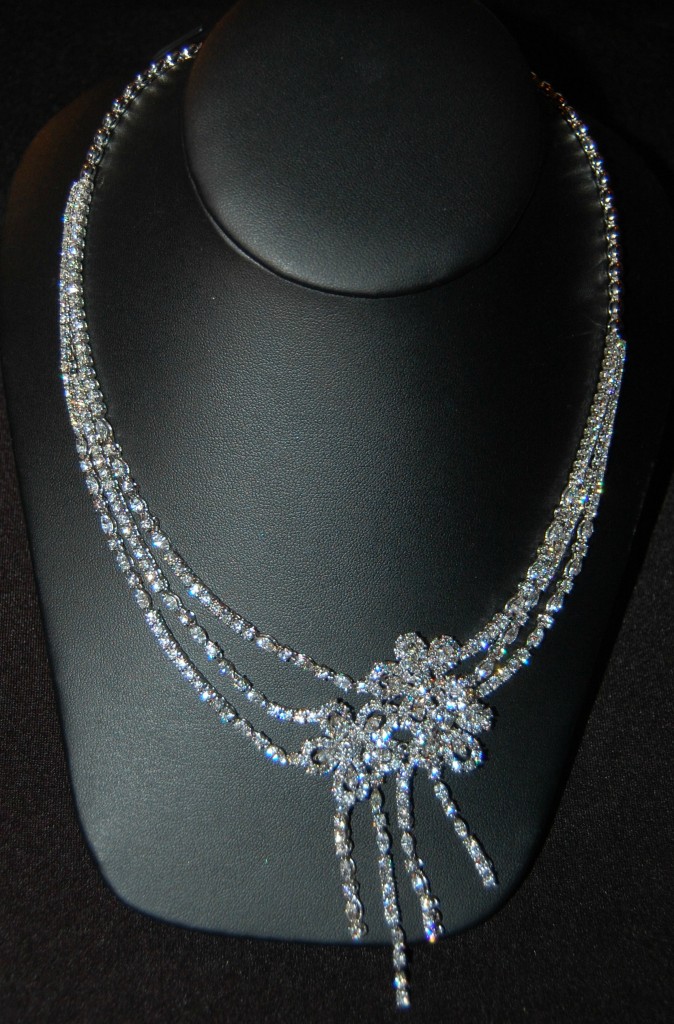 It was so hot and humid that day that my hair was a mess, so many little fly aways and within seconds of Joao applying Redken Diamond Oil Shatterproof Shine, yes Jorge actually worked on my hair, my hair was instantly shinny and smooth.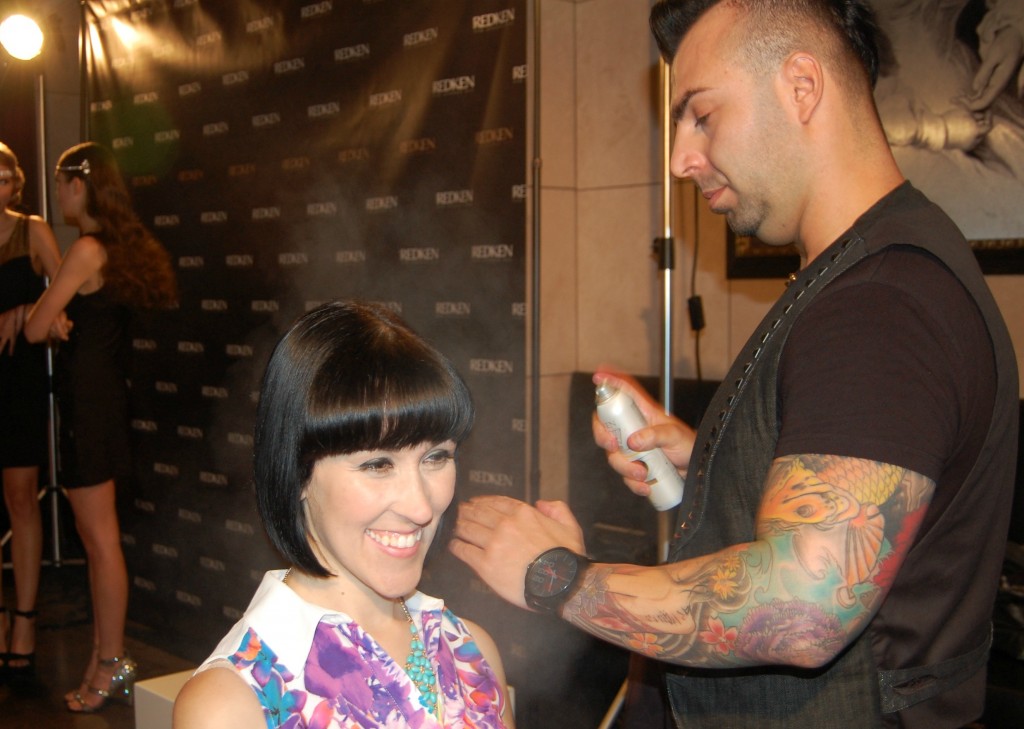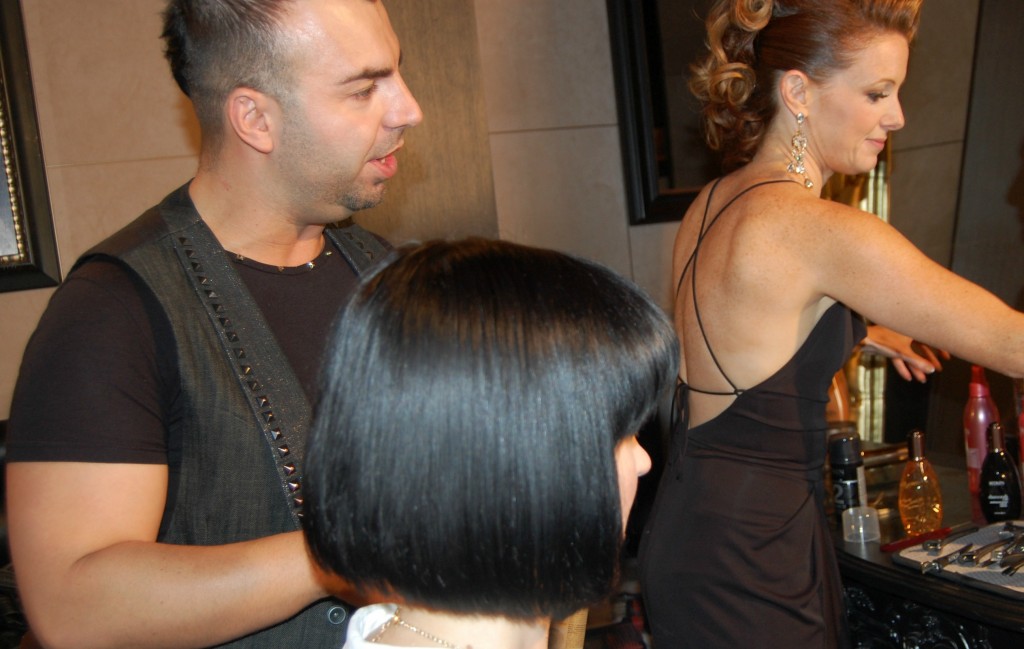 The event was perfect, the diamonds were incredible (oh to be rich) and the new line of Redken Diamond Oil is now part of my new daily routine.