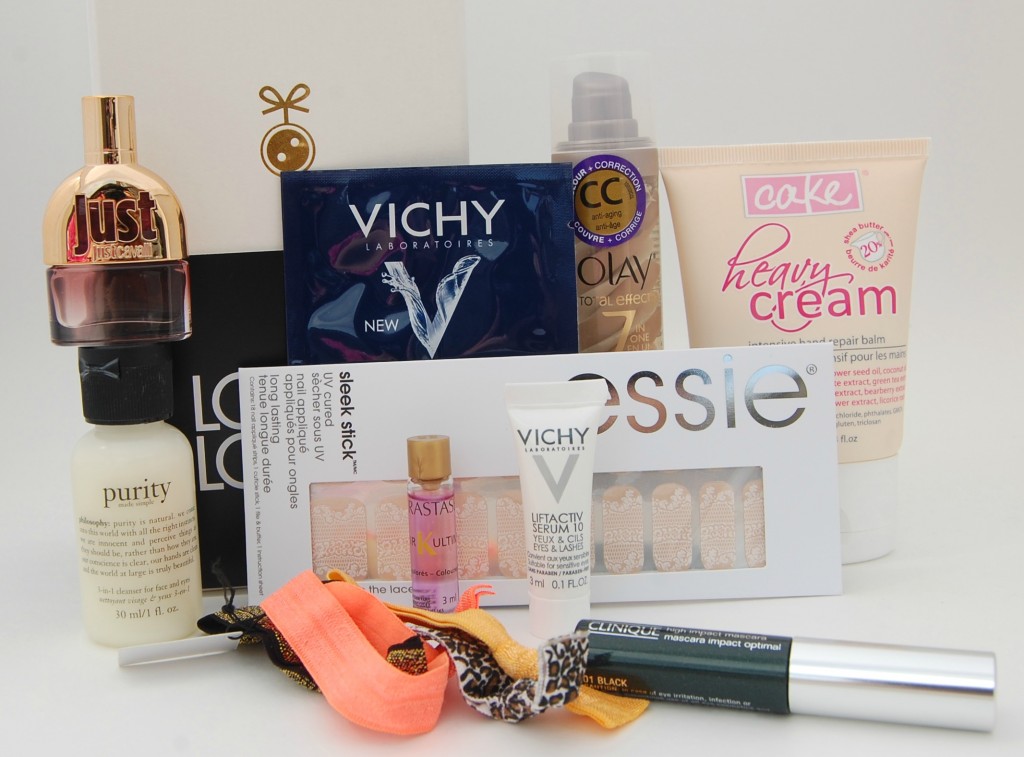 This summer, Loose Button will be featuring 4 Limited Edition Luxe Boxes in addition to their regular Summer 2013 Luxe Box which are the limited edition LouLou, Wedding Edition, Fragrance Edition, and Condition Culture Edition. The difference between Limited Edition Luxe Boxes and the original Summer Luxe Box is that these boxes are curated by industry experts and all the products chosen are guaranteed to be in these boxes.
The Limited Edition Luxe Boxes will act as an upgrade from their regular Summer Luxe Box, you'll be able to swap your Summer Luxe Box to a Limited Edition box for only $5-$10 extra. Loose Button is currently sold out of the pre-launch sales and have started a wait list for those wanting to upgrade.
Canadians have come to love and trust the editors and beauty team at LouLou magazine so when I heard they were teaming up with Loose Button to create a limited edition Luxe Box I was super excited. LouLou's beauty team have been busy testing out this year's hottest items and have come up with the top 10, must haves for summer.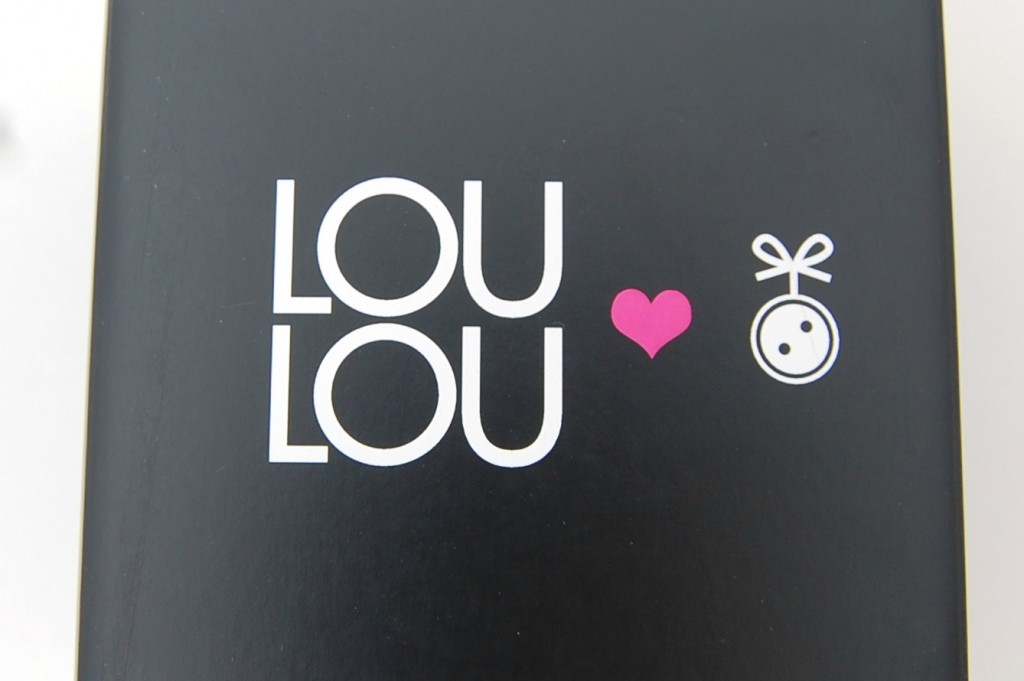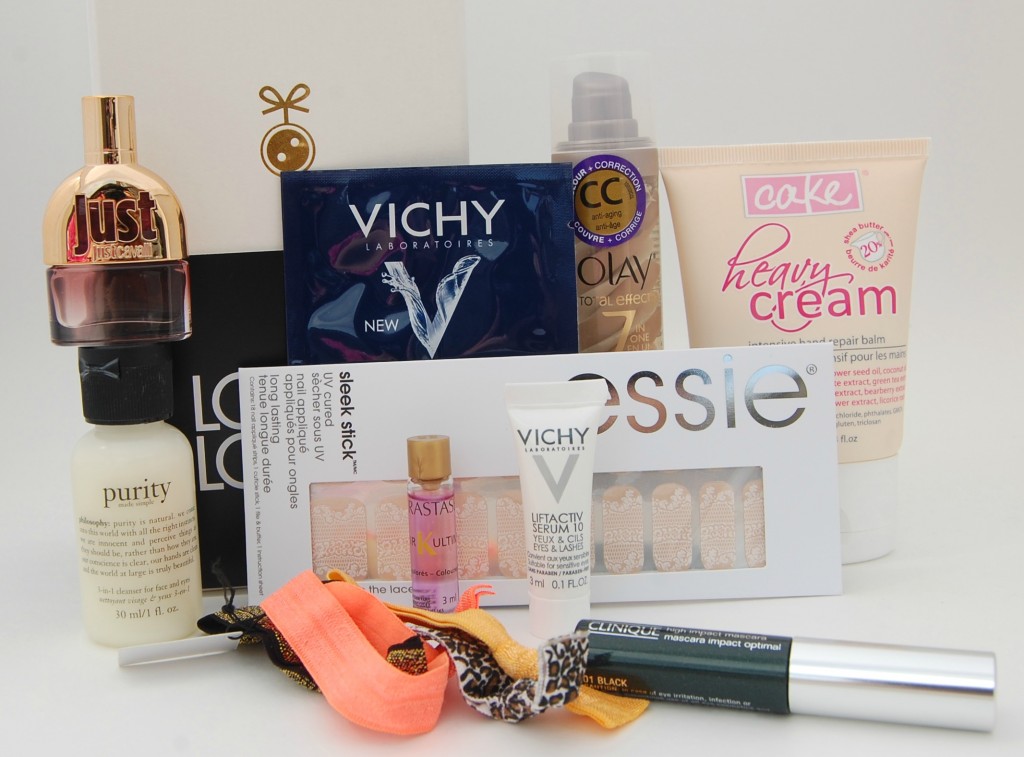 When I first opened the box I couldn't believe my eyes when I saw a full size bottle of the new Olay Total Effects CC Cream which I've seen for upwards of $20. This all-in-one triple stream formula combines a daily anti-aging moisturizer, SPF 15 sunscreen and sheer tint for younger-looking skin. Its instant skin perfecting coverage and correction to fight 7 signs of aging and UV protection is perfect for summer and I can't wait to test it out. The Total Effects fights 7 signs of aging by reducing the appearance of fine lines and wrinkles, helps with uneven skin tone, reduces the appearance of age spots, improves surface cell turnover, provides nourishing moisturization, strengthens skin's natural defense against moisture loss and recaptures youthful luminosity; talk about all in one product.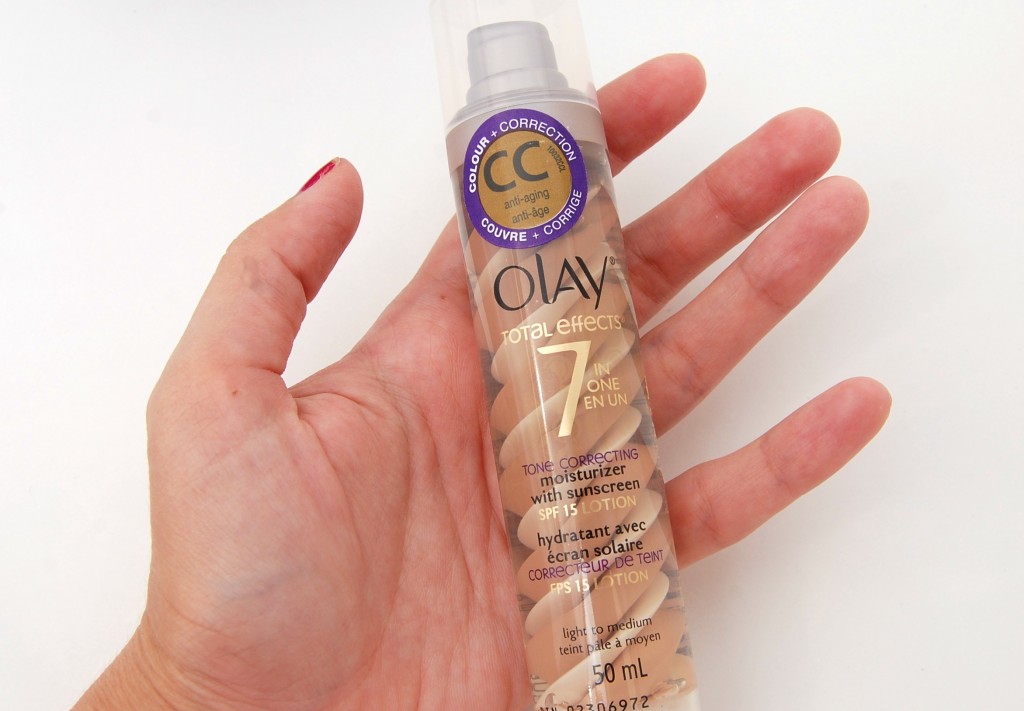 Next up is a full pack of Essie Sleek Sticks in Embrace the Lace, now I've already used these nail stickers in the past and I can tell you they're amazing. I love the lace detail of these Essie ones, I think it would be perfect for a summer wedding or any other special event you may be attending. These retail for $12.99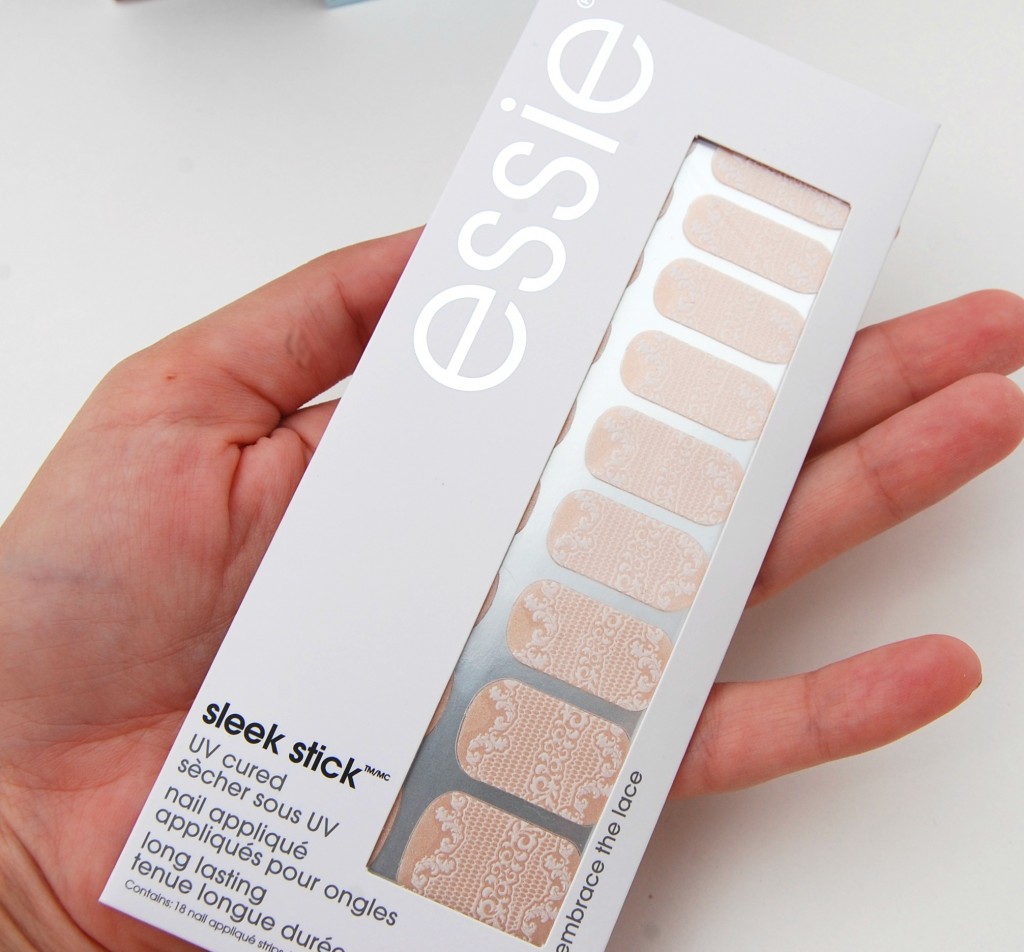 Third up is another full size product and is one that I've been wanting to test out for months now; it's Cake Heavy Hand Cream that's made with shea butter that will help hydrate, renew and protect your hands all summer long. The main reason why I've been wanting to pick this up is cause I heard the scent is amazing, and amazing doesn't even begin to describe how yummy it smells, like the name says, it smells exactly like Birthday cake, a yummy French vanilla scent that melts into your skin. Also Cake Beauty products are proudly Canadian and all of their products are made locally within Canada and are 100% gluten free. It's 100ml and retails for $22.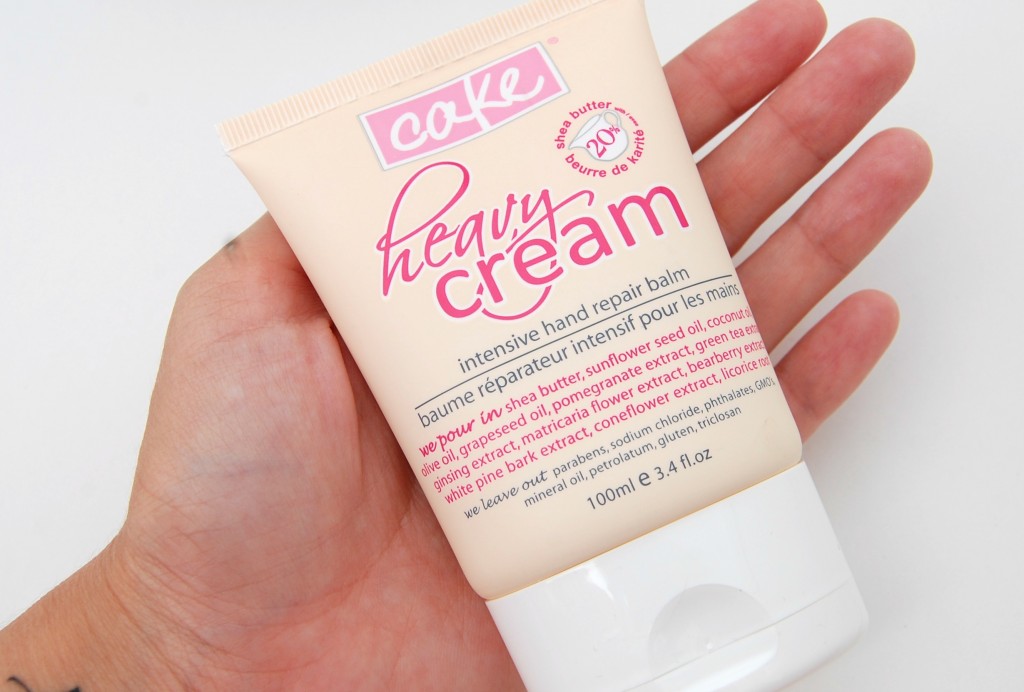 Fourth item is Philosophy Purity Cleanser, an award-winning daily facial skin cleanser that is formulated to gently cleanse, tone and melt away all face and eye makeup in one simple step, while lightly hydrating the skin. It deep cleans pores and eliminates makeup build-up, natural oil extracts help condition skin and is fragrance-free. I'm a huge fan of Philosophy, so I know this is going to be wonderful, again a product I've heard amazing things about but have yet to try. The full size bottle retails for $26 (8oz), my sample size is 1oz putting a value of it at $3.25.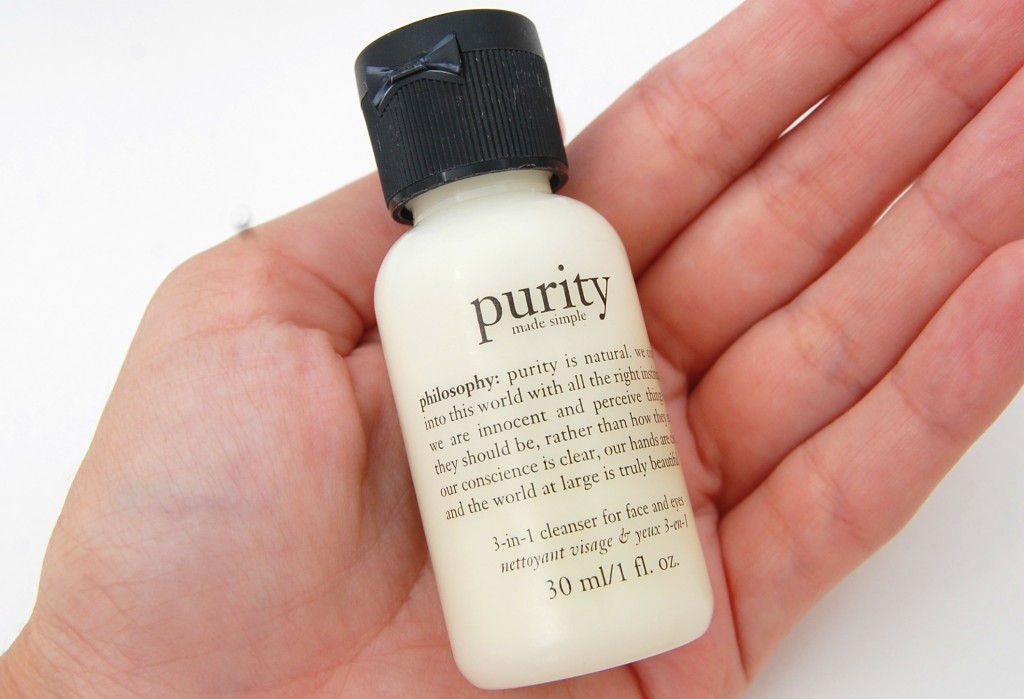 Fifth item on the list is this adorable bottle of Just Cavalli it is a sexy and provocative new fragrance for women by Roberto Cavalli and smells devine. The full size bottle retails for $66 (50ml), my sample size is 5ml putting a value of it at $6.60.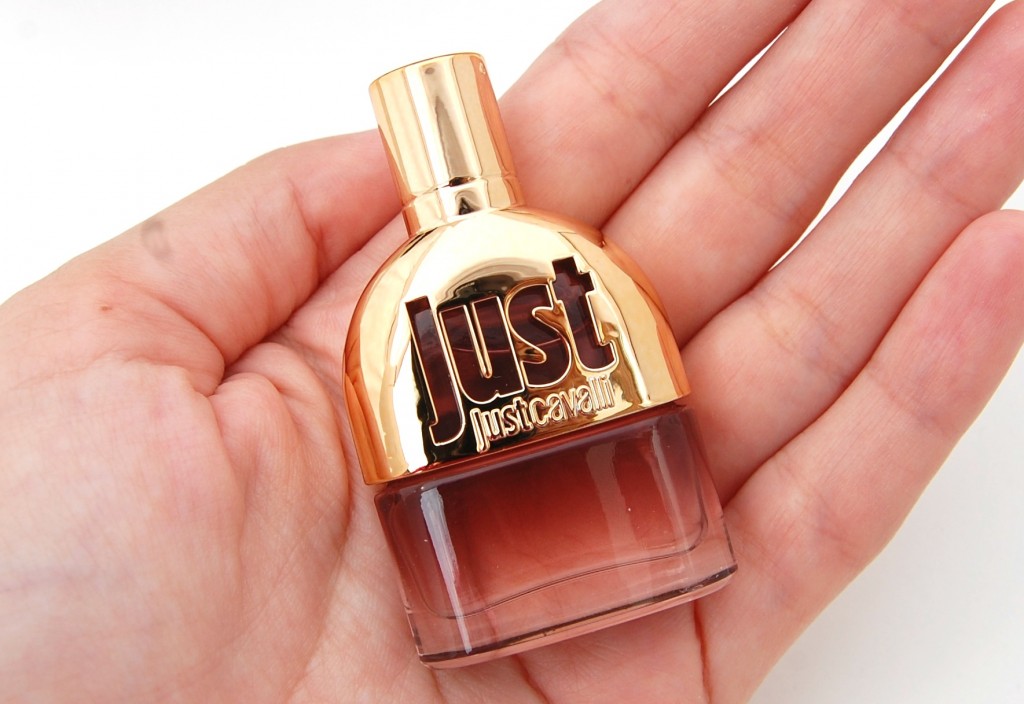 Next up and the only item I probably won't use/ can't use Condition Culture Knotties hair ties, while although super cute, I just don't have any use for them at this point in my life. A full pack comes with 5 hair ties and retails for $10, I did receive 4 of them putting a value of them at $8. Since I haven't used hair ties in almost 5 years I'm unsure of the cost of them, although $2 a piece seems awful high to me?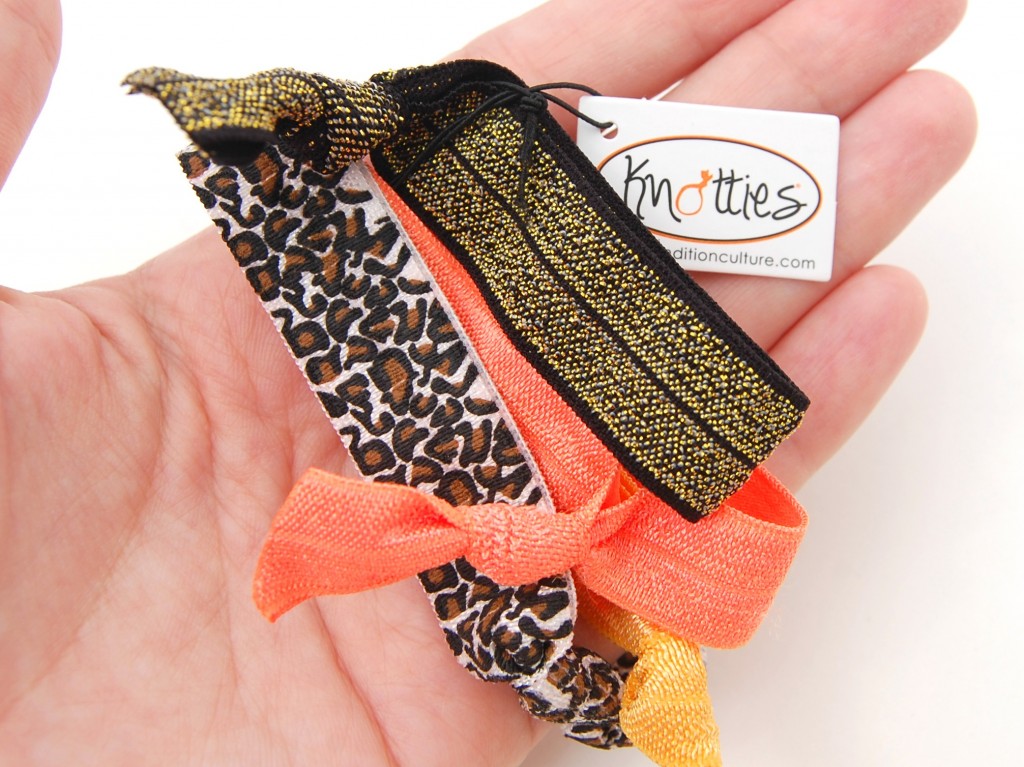 The seventh item in the box was an item I've purchased over and over again, the Clinique High Impact Mascara in Black that gives volume and length to each and every lash. I've been using this for the past year or so and it really is an amazing mascara; I'll be saving this one for travels. Full size retails for $19 and my sample size is half of the original, putting a value on it at $9.50.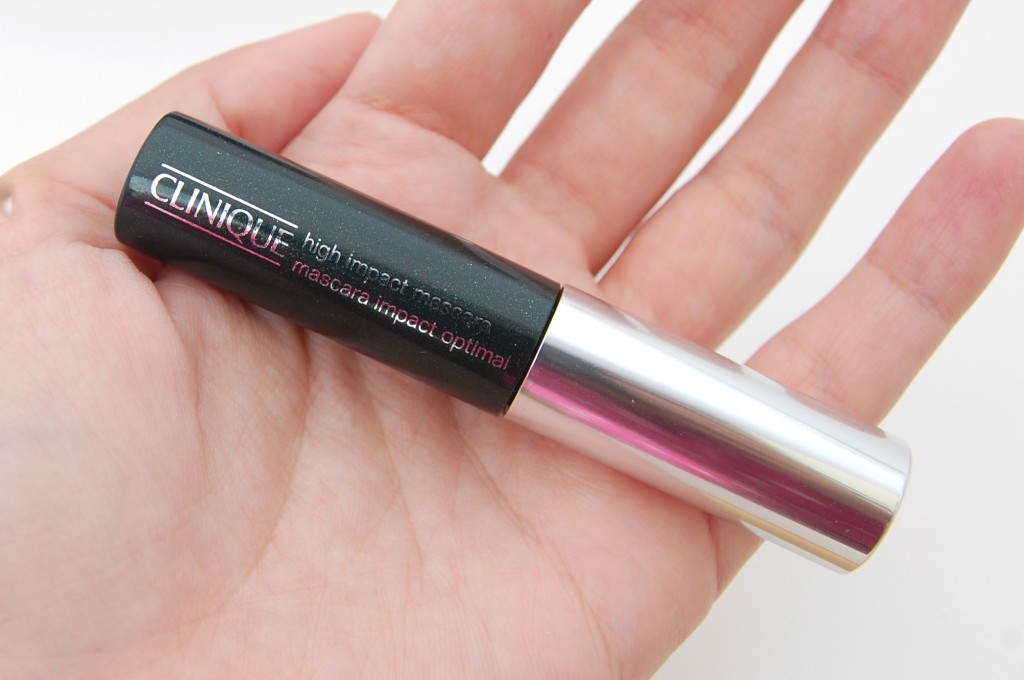 With those 7 items alone your box is already valued at $79, but we still have 3 small goodies left in the box.
The eighth item is Kérastase Elixir Ultime CH Colores which I've received in a previous box and did really enjoy. It's a multi-use oil that can be used pre and post styling and delivers purest anti-oxidants to protect color-treated hair from external aggressors. It provides ultimate shine, deep conditioning and nourishment and offers UV protection and enhances the true depth of color. I'm not the biggest fan of the floral scent but it doesn't seem to linger too long on the hair after application. The full size bottle retails for $54 (125ml), my sample size is 3ml putting a value of it at $1.30.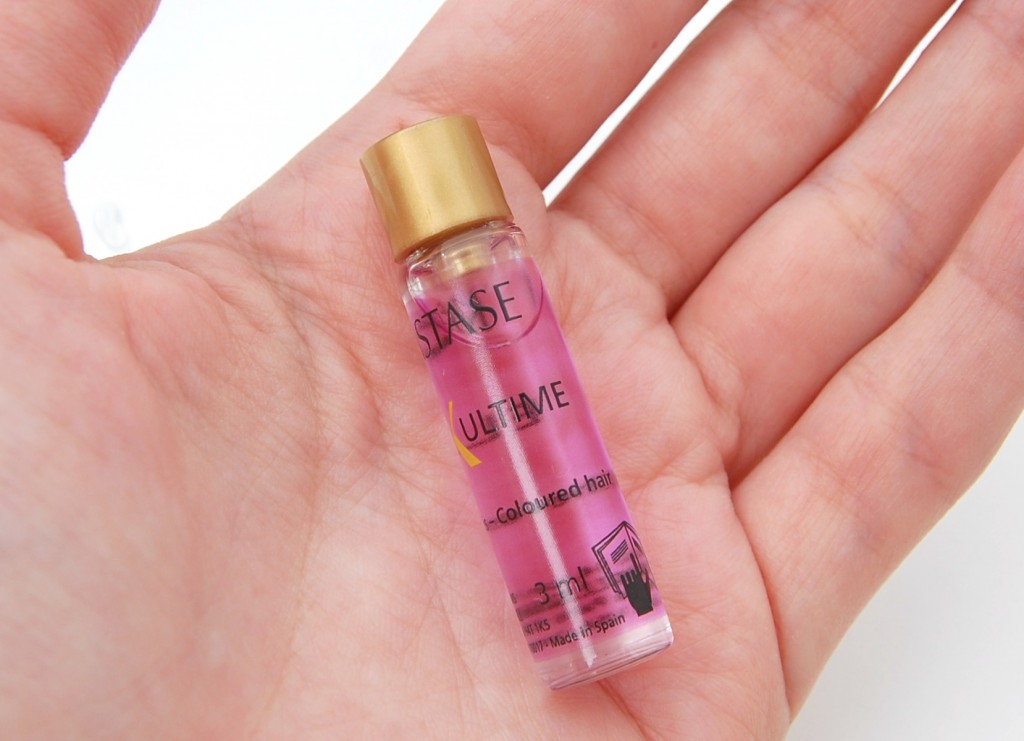 Ninth item is Vichy Liftactiv Eyes and Lashes and is designed for any woman who wants a powerful skin transforming power on all aspects of their skin like wrinkles, firmness, radiance and pores. Sounds interesting enough? Full size retails for $45 (15ml), my sample size is 3ml putting a value of it at $9.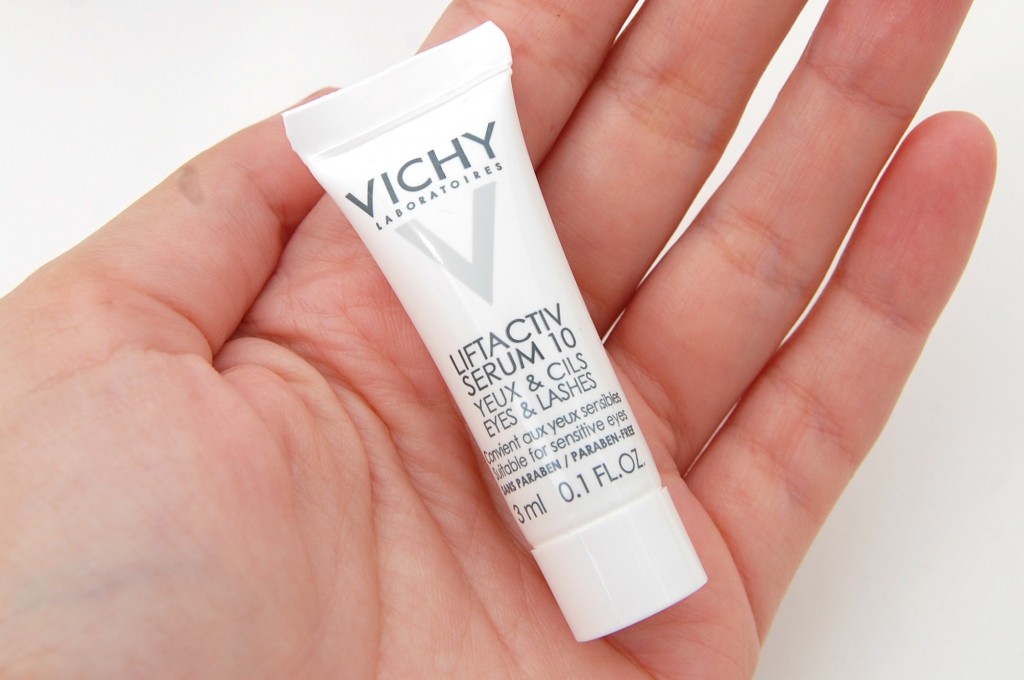 And finally the last item is another Vichy item, cause who doesn't love Vichy, and its their Thermal Night Spa Mask that replenishes & soothes the skin and with its new ultrasensorial texture reproduces the soothing freshness and softness of a spa treatment. Full size retails for $38 (75ml), my sample size is 7ml putting a value of it at $3.50.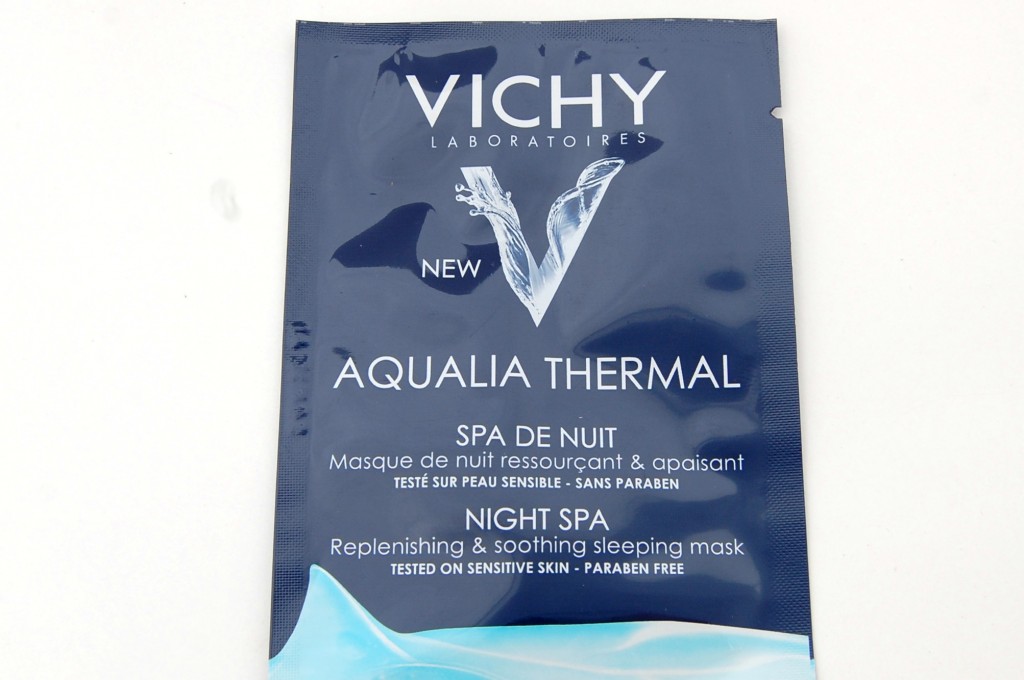 Those 3 extra sample products add up to another $14 putting the total retail value of the box at over $93, what an amazing deal for only $31. You only have until the 7th of July to sign up for any one of those 4 limited edition boxes, so if you're think you want to test out any of these amazing products, you better hurry. The Olay CC Cream and Cake Hand Lotion make the box worth it to me alone, all the rest are just extra goodies! You can sign up here