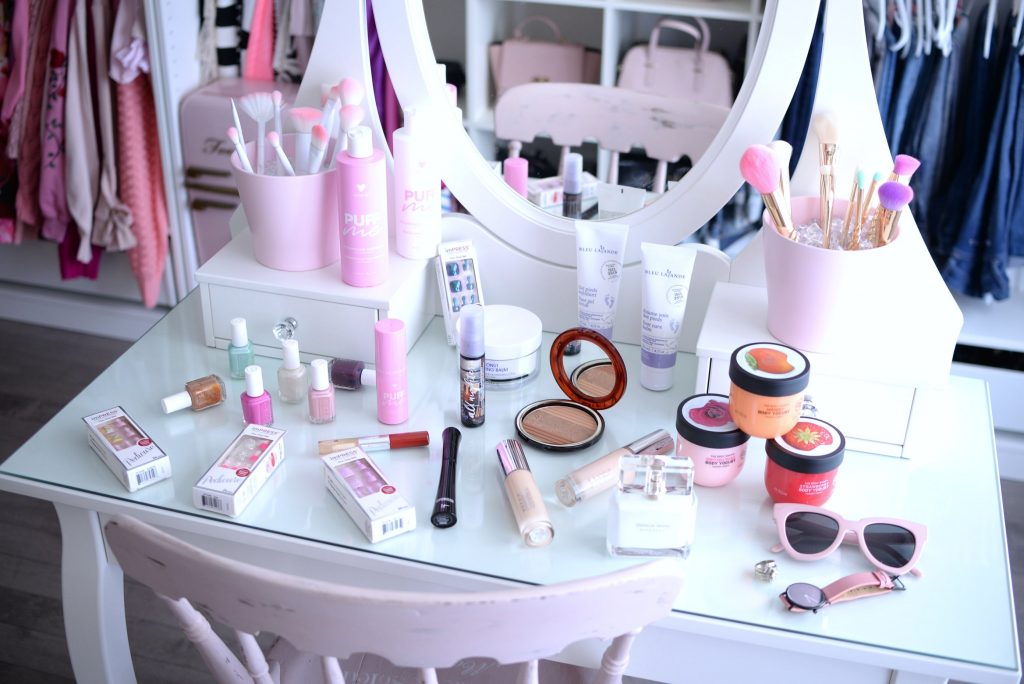 Beauty Faves
I hope everyone had an amazing Canada Day, and for my American readers, a wonderful 4th of July. This summer is already flying by, and I've been trying to spend as much time as I can outside (therefore the blog has been suffering). Just because I haven't been blogging as much, don't think I'm not active on social media. Be sure to follow my daily adventures on Instagram. Just because the sun is out and I'm fully taking advantage of this beautiful weather, don't think I've stopped testing out the hottest products that hit the market. I still wake up each morning and pinch myself to make sure this blogging thing is for real. Never in my wildest dream would I think I'd be making a living off testing out new makeup, playing dress-up and sharing my love for all things fashion and beauty with the world.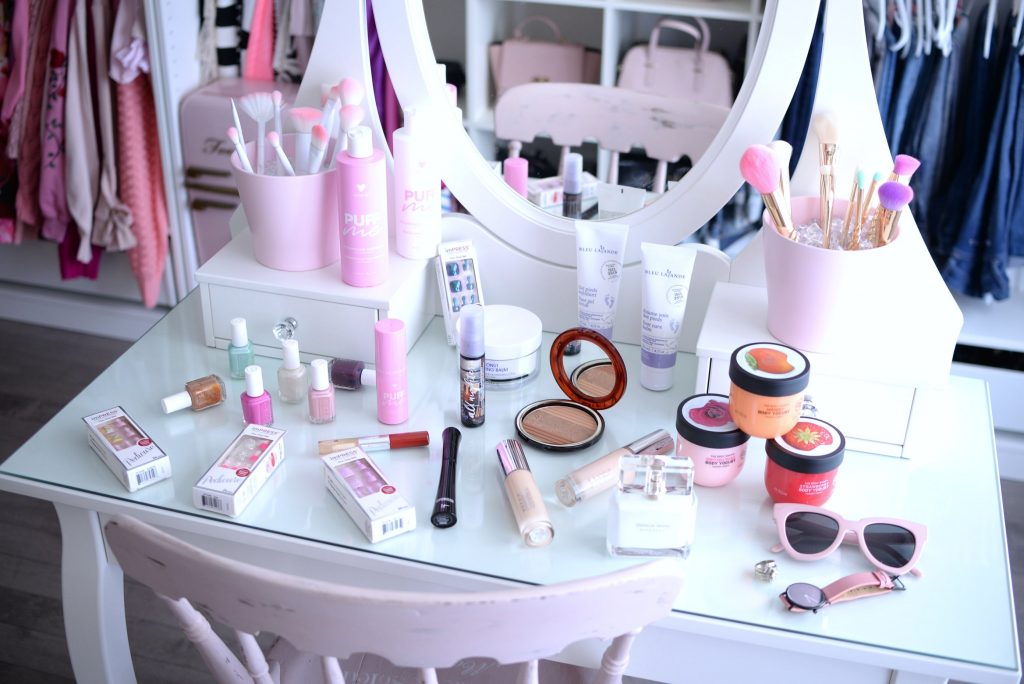 You know this girl is a full-coverage foundation kinda gal, so I'm not too sure why I waited so long to try the Becca Ultimate Coverage 24-Hour Foundation? Its incredibly lightweight, 22% water formula manages to conceal and cover all imperfections, hyperpigmentation, uneven skin tone, blemishes, redness and even dark circles, while feeling completely weightless and virtually undetectable. It creates a skin-like finish that looks extremely natural. Its skin-true pigments ensure it adapts to your unique skin type and colour, providing a flawless, seamless and perfect colour match every time. In a single pump you'll achieve a full-coverage finish that looks almost second-skin like. It's breathable, blendable, and extremely comfortable to wear throughout the entire day. It doesn't settle into fine lines, accentuate dryness, oxidize or breakdown mid-day. Its moisturize enriched formula ensures skin never looks or feels dry and stays in place for hours on end. It retails for $53.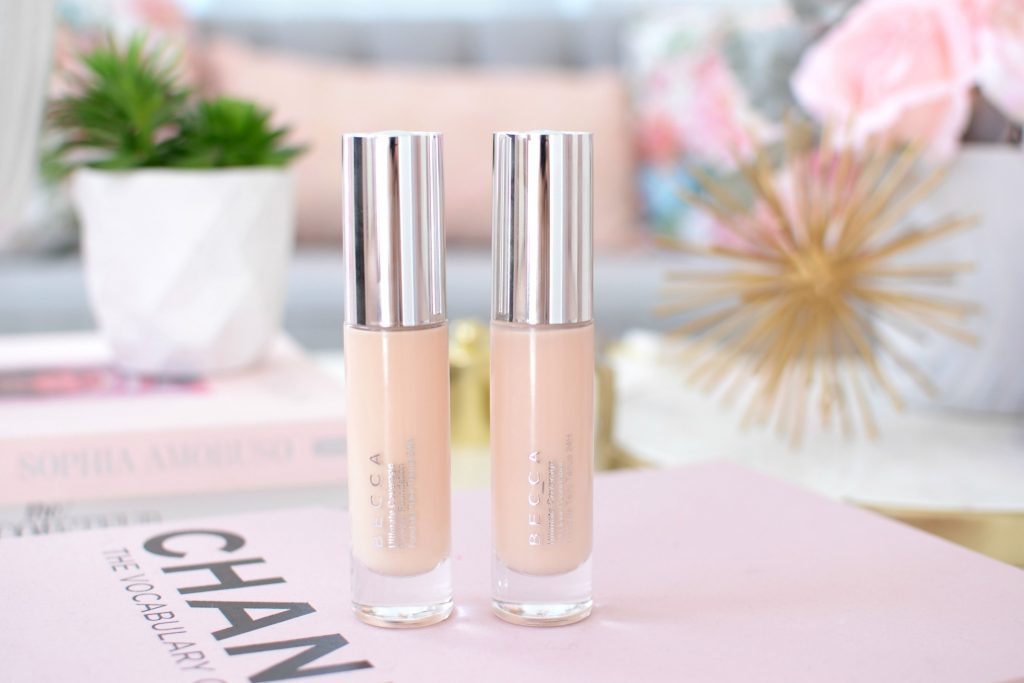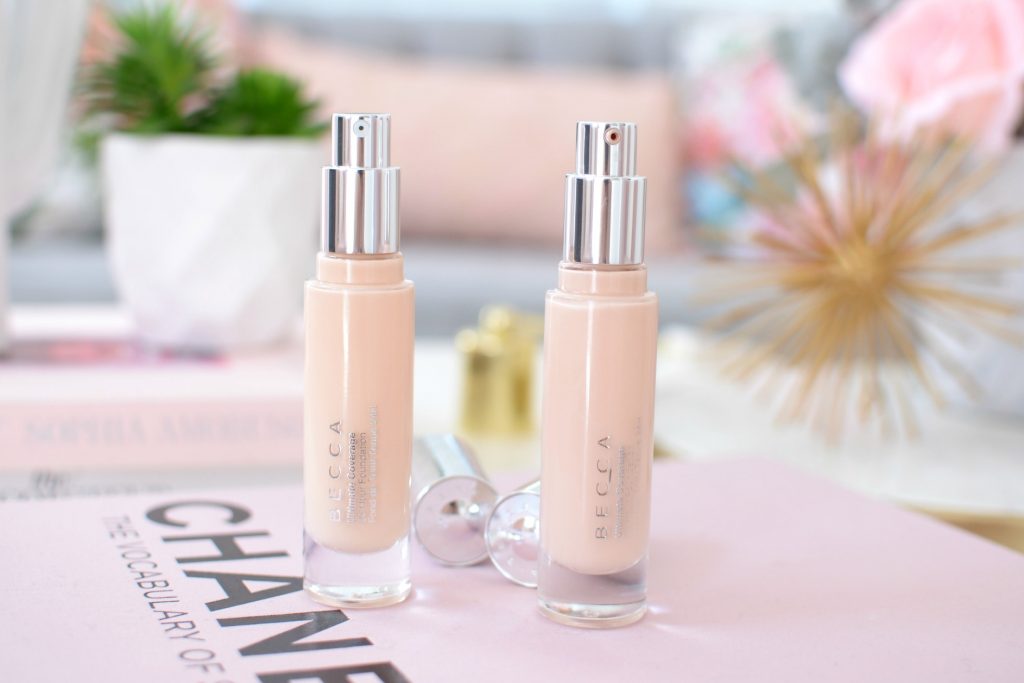 There's no denying that we get sweaty in the summer. Between the heat, humidity and being outside longer, our makeup tends to breakdown quicker than in the cooler months. I think it's safe to say we're all hooked on the Urban Decay All Nighter, thanks to its ability to extend the wear time of your makeup. It now comes in a Mini Setting Spray bottle that's perfect for your purse or beach bag. Applied after your makeup application, or mid-day, when you're beginning to feel greasy, it will help provide your look with a long-lasting finish. It helps to keep your makeup locked in place all day and night without the use of caky powder or touch-ups. Its lightweight, transparent formula creates a protective shield on the skin to also help protect against external factors like temperature change and harsh sunlight. I love that it helps provide a smoother, softer finish, along with ensuring my makeup stays fresh and vibrant all day. I can now toss it in my purse to help my makeup from melting or fading during the hot summer months. It retails for $19 for 30ml.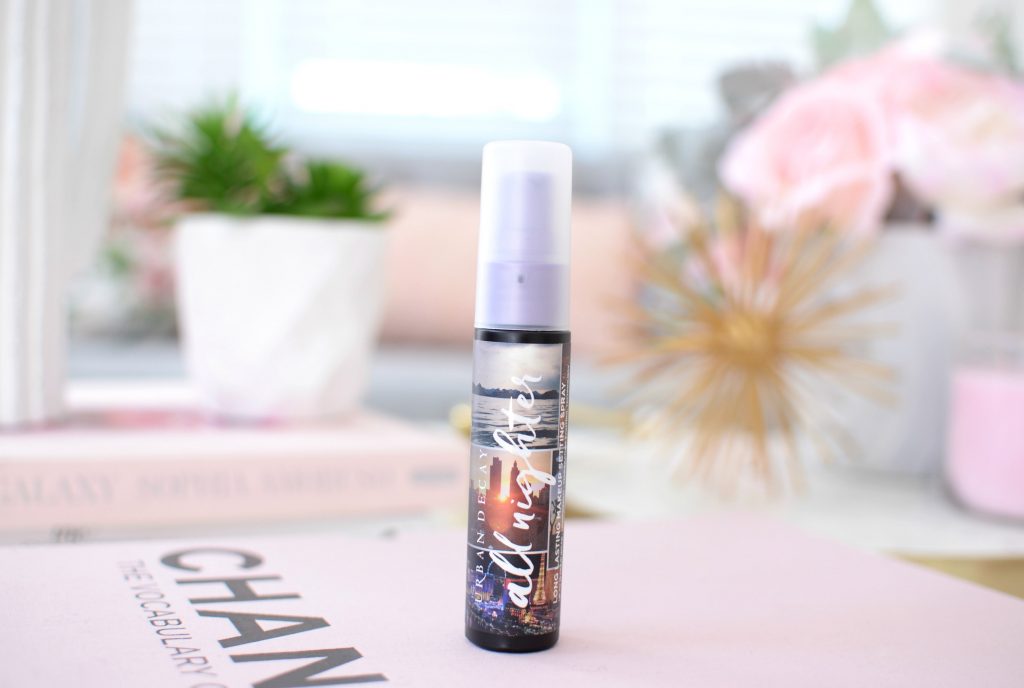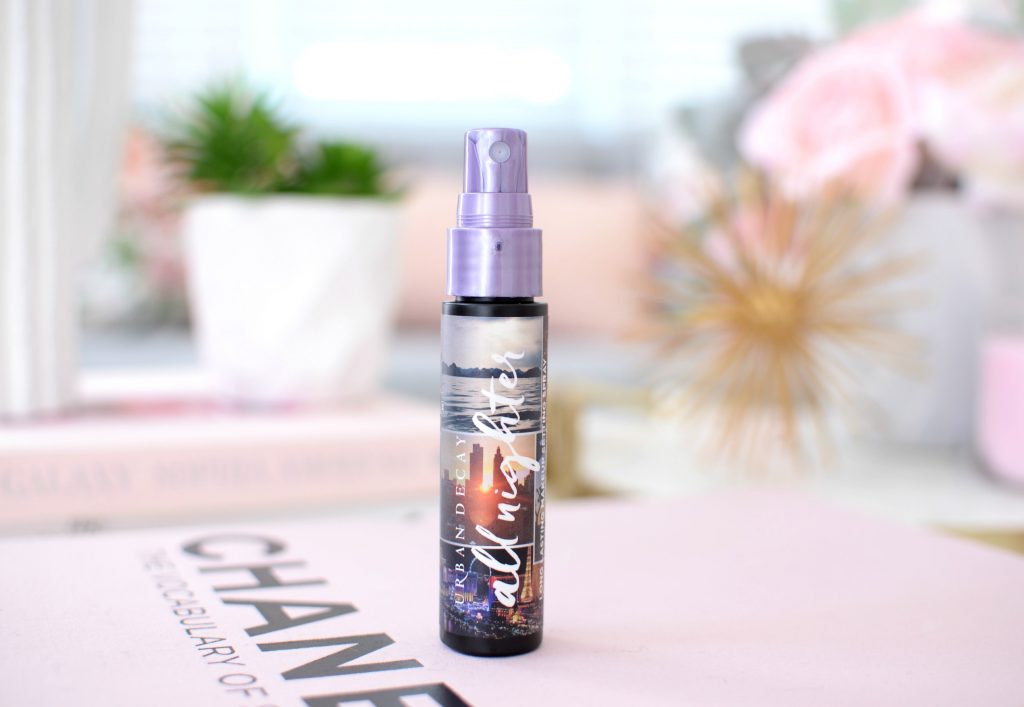 You ladies know I have a slight obsession with products that are multi-purpose, so when I saw the new PÜR 4-in-1 Lip Duo Chrome Glaze High Shine Lip Gloss being released, I knew I had to try one. Not only can this lippie be used as an all-over, longwearing matte lip stain, it can also double as liquid lipstick, lip gloss or even a lip oil treatment. This dual-ended lipstick features a creamy, transfer-resistant matte lip stain on one end and an ultra-nourishing lip oil on the other. It's enriched with moisturizing ingredients, like agave, to not only keep lips incredibly soft, smooth and nourished all day, but helps to provide a slight plumping effect for full, kissable lips. On days when I'm looking for a soft, subtle look, I apply the matte lip colour followed by a few thin, even layers of the lip oil over-top. On evenings when I'm looking for a high-impact liquid lipstick effect, I swipe on a single layer of the matte lip colour, followed by a single swipe of the oil. Before I go to bed, I've also been applying the lip oil, as an overnight treatment. It retails for $29 in 14 shades.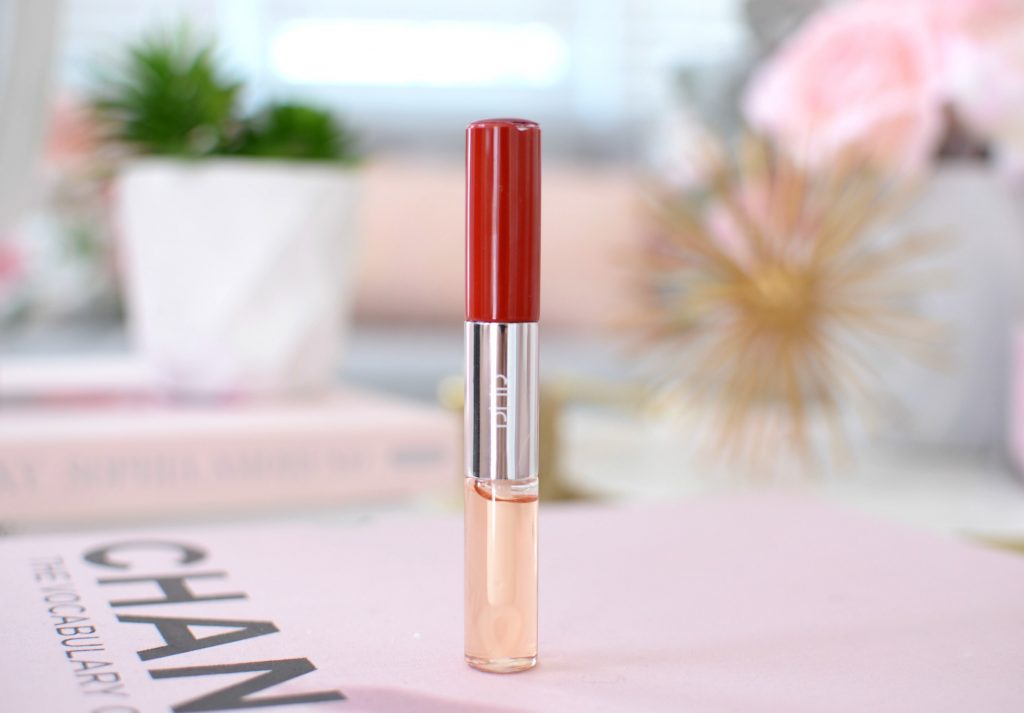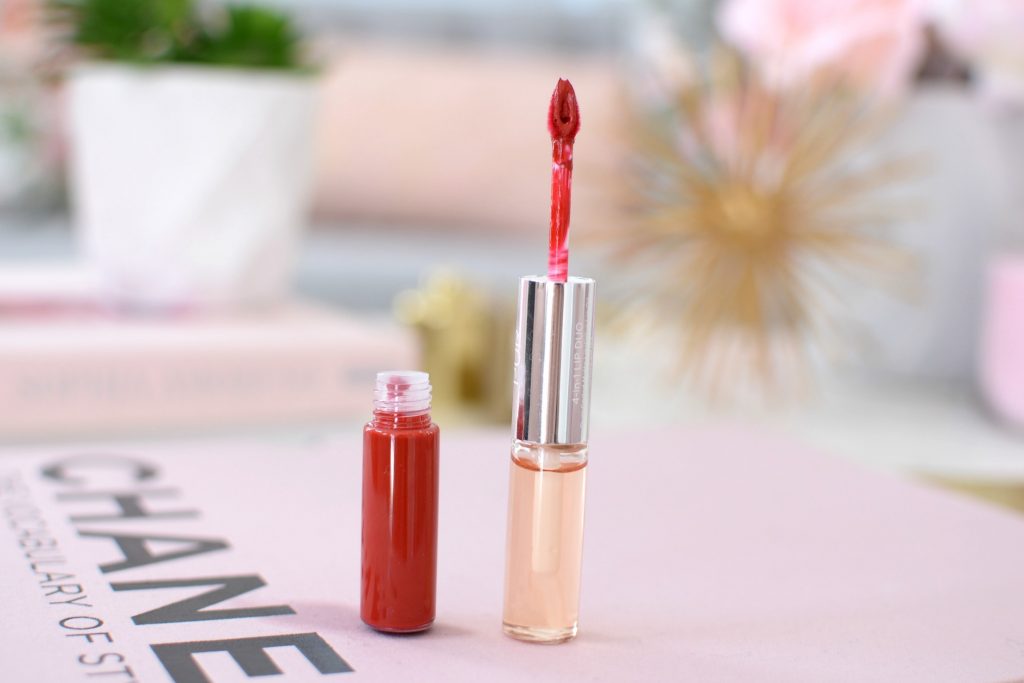 As much as I love being outside in the summer, I ensure I layer on the SPF to help protect my skin from the harmful effects of the sun. I then of course, rely on a bronzer to add a little touch of radiance to my complexion without damaging my skin in the process. The new limited edition Clarins Bronzing not only comes in the most adorable pink flamingo compact, but it instantly enhances a natural tan and creates the illusion of just returning from the beach. It features 3 sunny shades that can be used individually or swirled all together to create definition and help contour the face. It immediately transforms my lacklustre skin into a luminous goddess. I simply buff into the areas of the face where the sun would naturally hit and watch as it creates a perfectly tan complexion. It allows me to have the ultimate summer glow, while blurring imperfections, all day every day. Its soft, smooth and silky formula is extremely pigmented and applies, blends and buffs into the skin with ease. It retails for $42.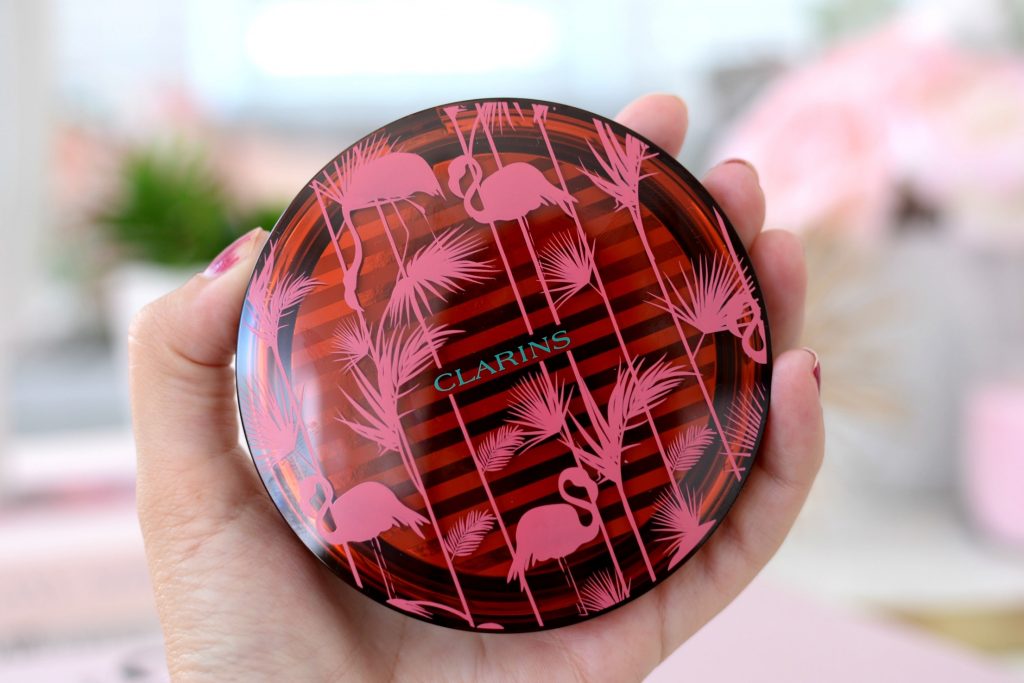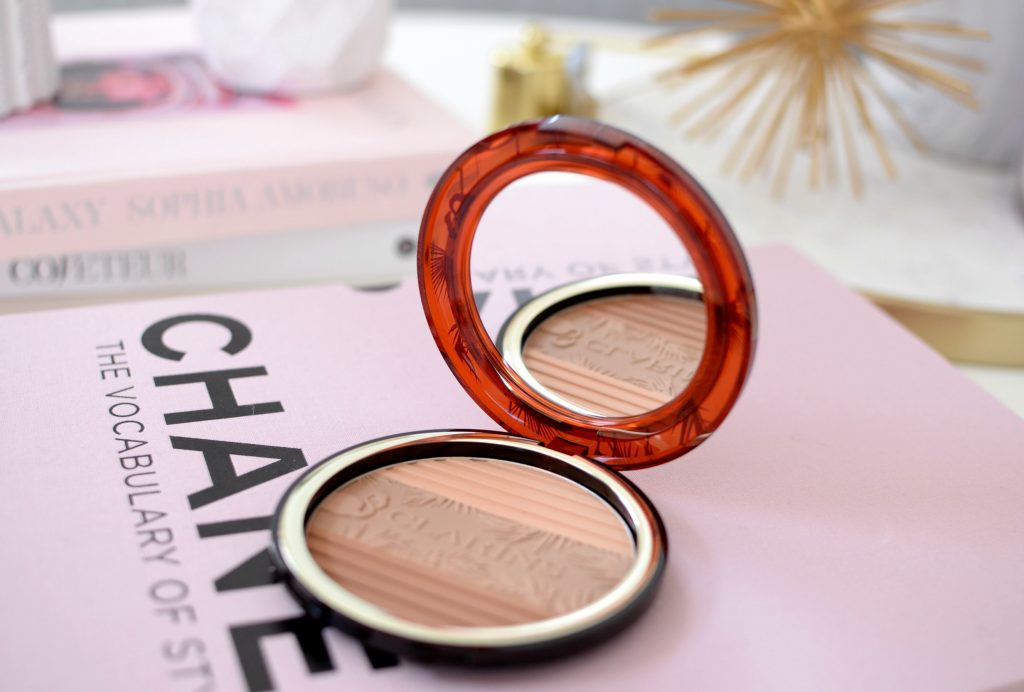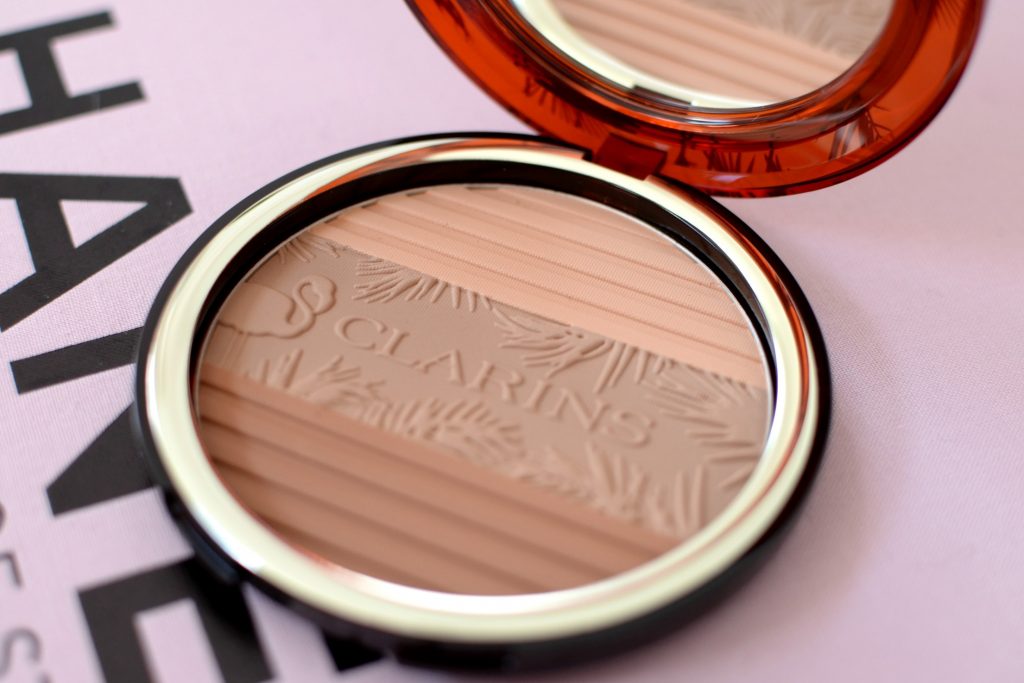 I have to admit, I didn't think there'd be a mascara that I'd love as much as my Holy Grail Too Faced Better Than Sex mascara, thanks to the fact that it adds volume, length, definition, and holds a curl all within a single coat. I recently tried It Cosmetics Superhero Elastic Stretch Volumizing Mascara and fell in love right away. It too gives the appearance of thicker, longer, more volumized lashes in a single coat. The brush is stiff enough to get in between every single lash, while the bristles are perfectly spaced apart to ensure they grab another, even the tiniest of lash hairs. The formula is not too wet, nor is it too dry, ensuring it coats each lash with a jet-black formula quickly, but dries fast enough that you don't have that awkward moment of blinking too soon and having black all around your eyes. I can easily layer two or three coats to get an even bolder and dramatic effect without it looking clumpy or spider-like. It defines each lash, holds a curl and doesn't flake or smudge throughout the entire day. It retails for $32.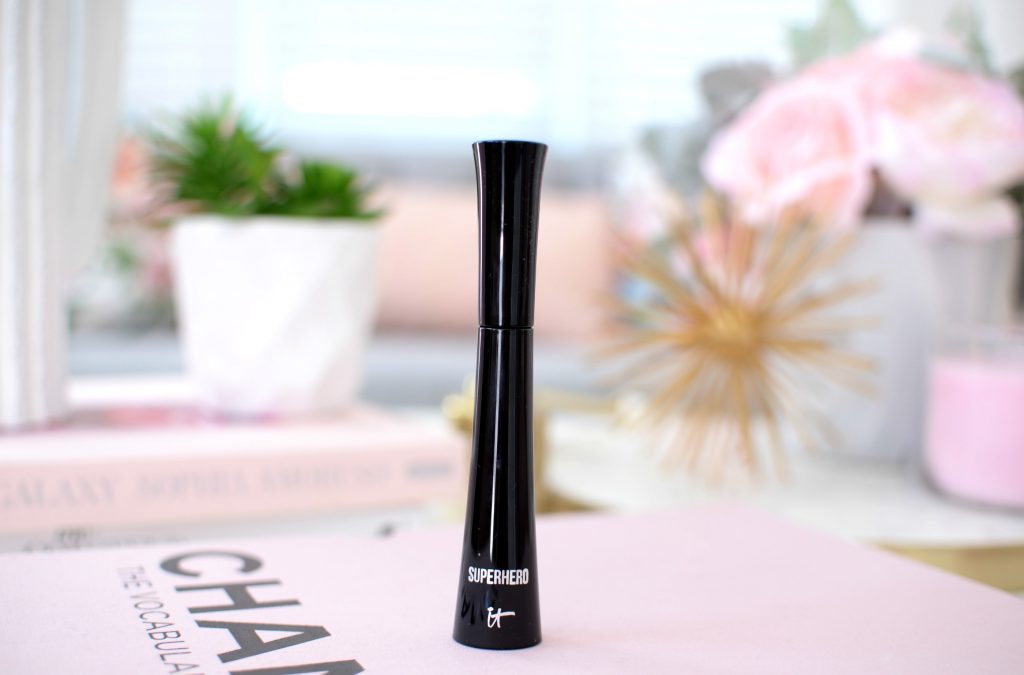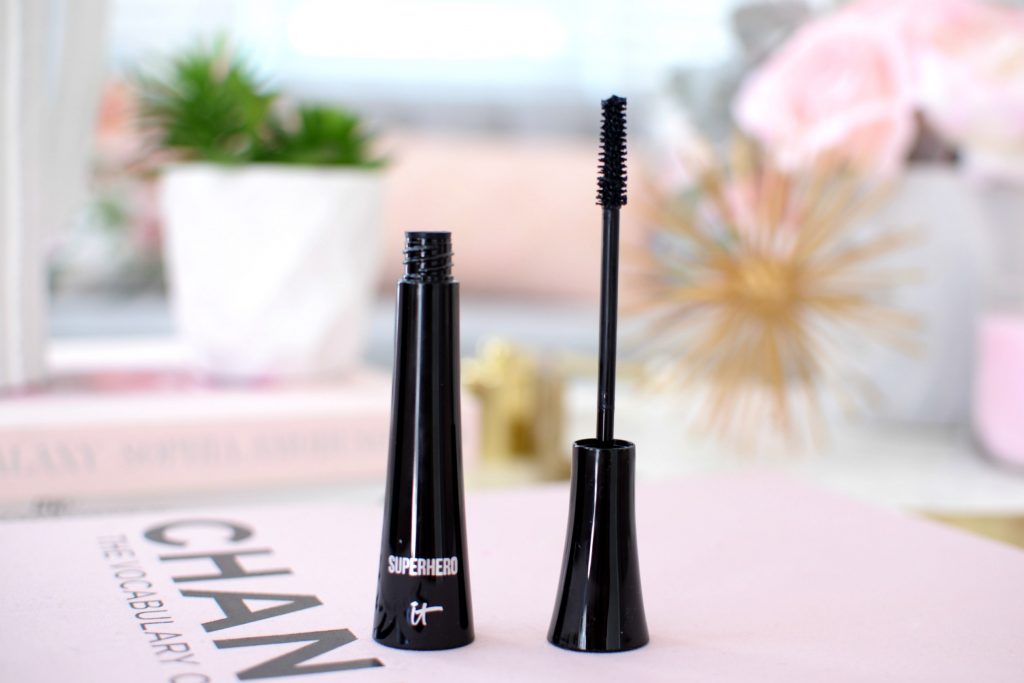 If you've never tried a cleansing balm before, now's the time. It's a truly unique and innovated way to cleanse your skin at the end of the day. Although the new Jouviance Hydractive Coconut Melting Balm All-In-One Nourishing Care is intended to help hydrate, repair and nourish both the skin and hair, I actually use it as a gentle cleansing balm. Its rich coconut oil formula instantly melts into a silky oil once in contact with the warmth of your fingertips. It turns into a lightweight oil that glides across the skin washing away all impurities, dirt and makeup, without stripping the skin of its natural oils. It leaves skin soft, plump and soothed. Unlike harsh soaps or face washes, that leave skin feeling tight, dry and dehydrated, this creamy formula helps protect, nourish and moisturizes the skin. Of course, it can also be used as a hair mask, sleeping face mask, lip balm, hair oil or any other part of the body that needs a little extra TLC. It retails for $45.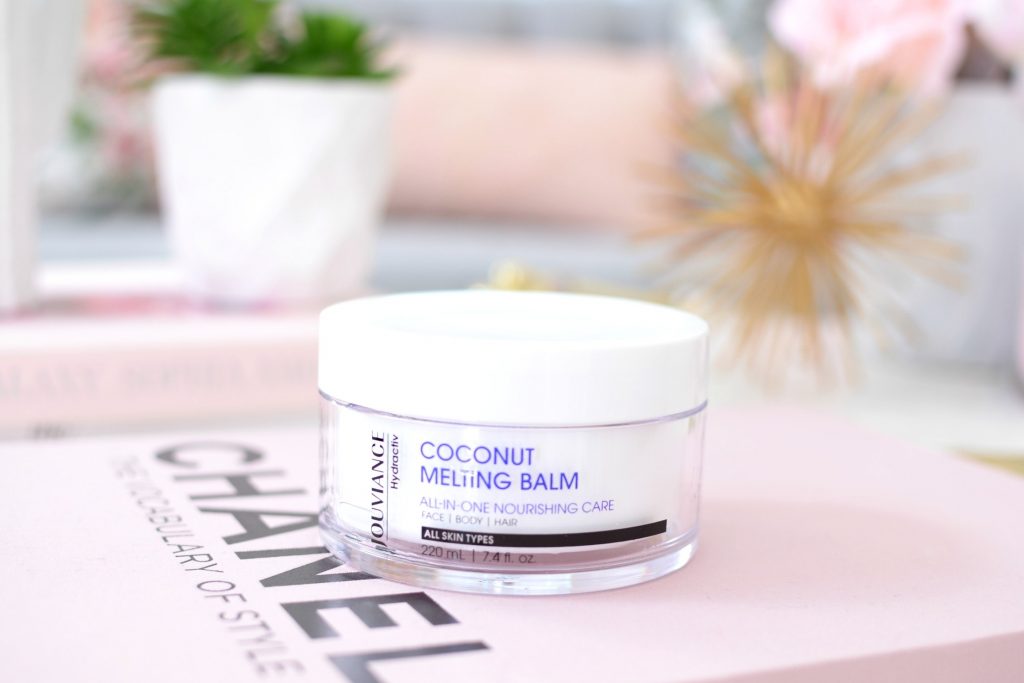 For a fresh and summery scent, I've been reaching for the slightly newish Givenchy Dahlia Divin Eau Initiale Eau de Toilette. It's the latest addition to the Dahlia family and is the perfect balance between fresh, floral and musk. It features top notes of bergamot, petitgrain and blood orange, middle notes of magnolia, sambac jasmine and lotus, with base notes of sandalwood and cedar musk. This sparkling, sensual and magnetic fragrance is unlike your typical floral perfume. Its rich and delightful bergamot and sandalwood aromas help to ground the scent yet keep it light and refreshing for the warmer months. If you've found the other Dahlia fragrances to be too intense and bold, you'll love this lighter version. It retails for $113 for 75ml.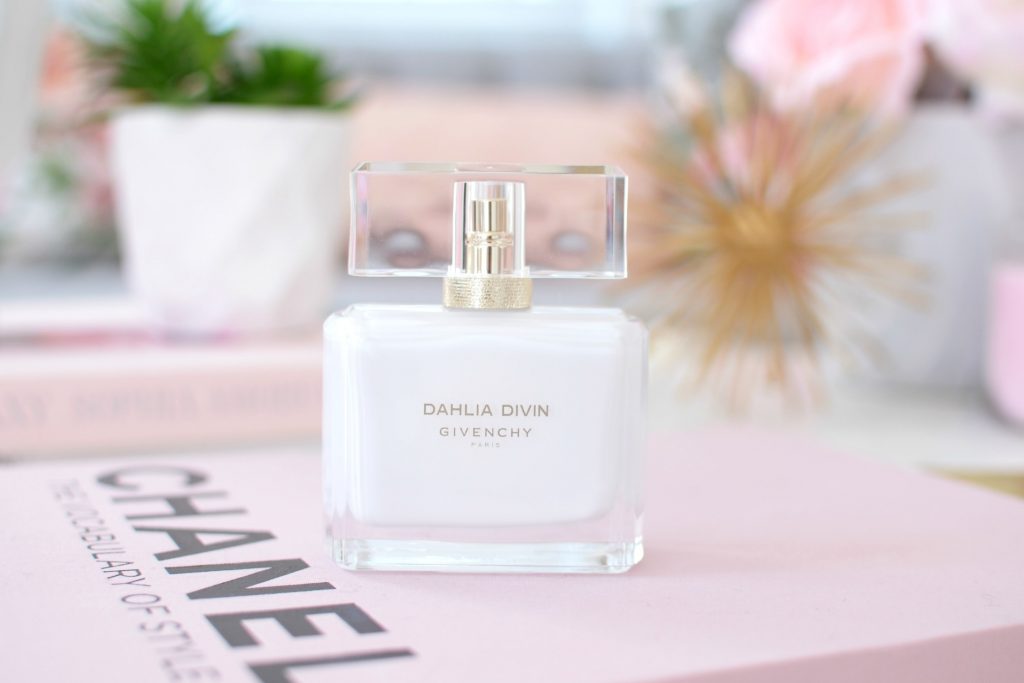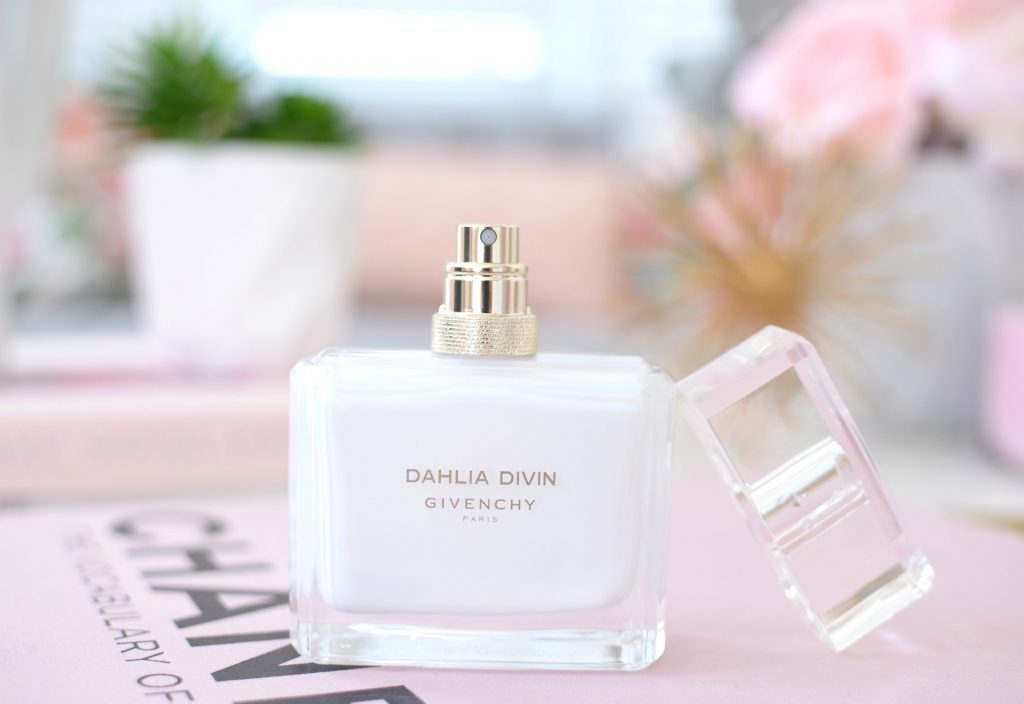 With over a quarter of our bones found within our feet, we better take good care of them. Plus, it's sandal season, so we better be paying close attention to the condition of our tootsies. Bleu Lavande Foot Care Essentials Kit features two skin-loving products to ensure happy feet this summer. The foot gel scrub helps to instantly exfoliate and eliminate dead skin cells and thin away calluses. Its super powerful exfoliating sugar formula is infused with lavender essential oil, shea butter, grape seed oil and plant-based glycerin to not only help soften, smooth and hydrate the skin, but keep feet smelling fresh and clean. Follow up with the foot care balm to deeply hydrate and soften the skin. It's formulated with vitamin E, shea butter, coconut oil and lavender essential oil to soothe, relax and moisturize. When used together it creates a true, spa-like experience right from the comfort of your home. It retails for $25.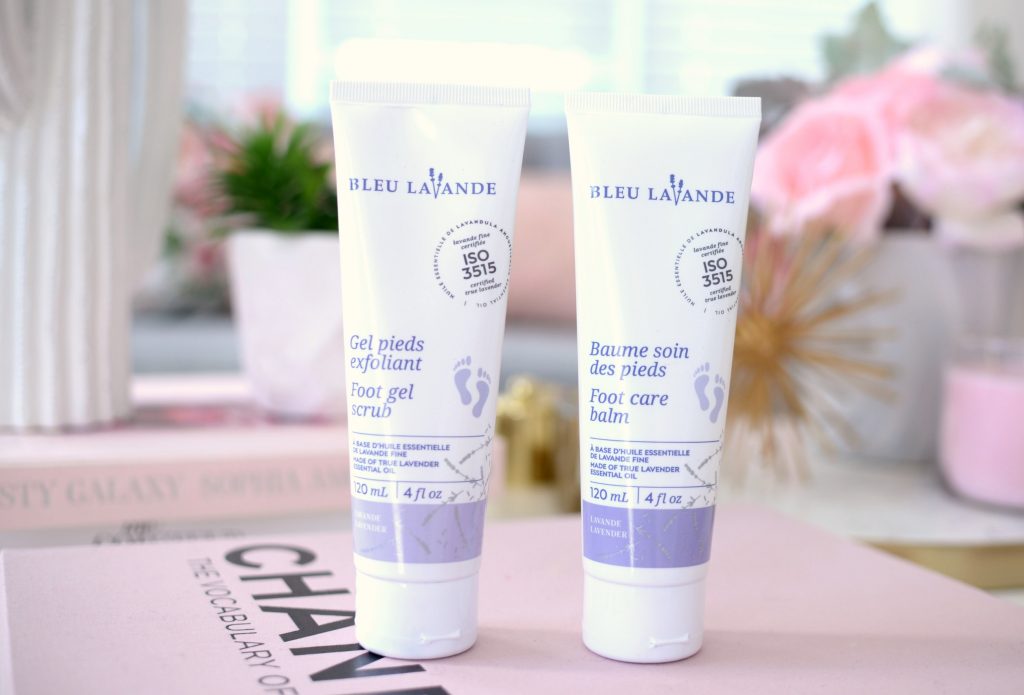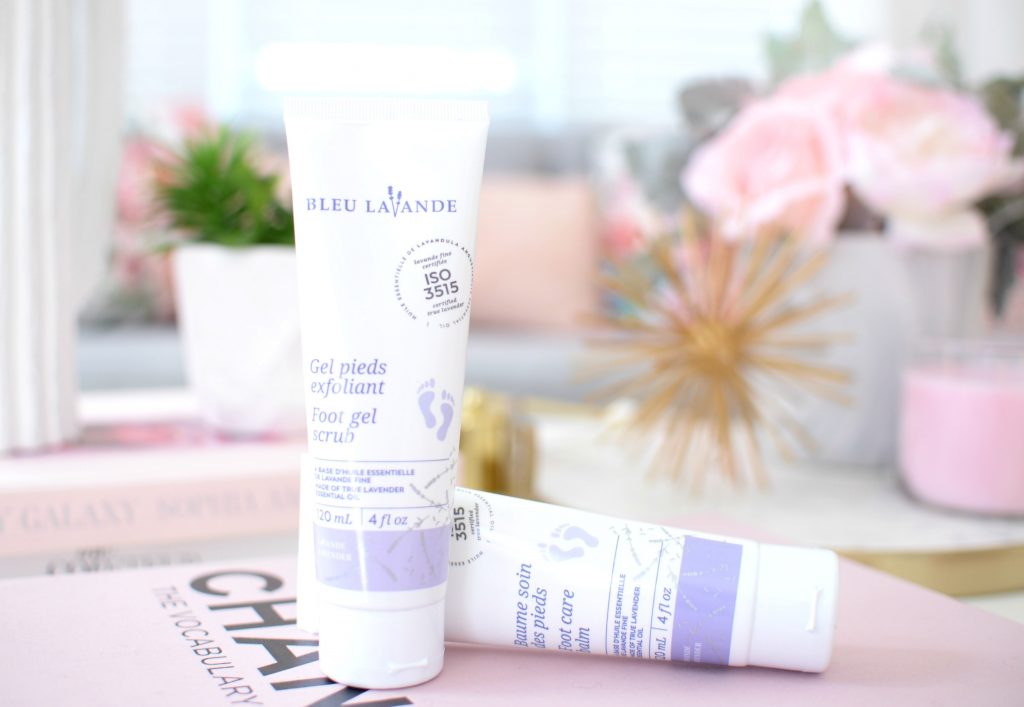 You know my obsession with imPRESS Press-on Manicures, well this summer it's all about Press-On Pedicures. For someone who doesn't have time to go to the salon weekly for a pedi or is super low maintenance and wants something she can apply at home, these press-ons will have your toes sandal ready in minutes. These are also perfect for those trying to avoid harsh chemicals, as all you have to do is prep your nails (with prep pad included), match your nails to the appropriate press-on nail size, peel off removable tab from the back and place onto your nailbed. No waiting for the polish to dry, beautiful nails for days to come with no chipping or dulling, and finally, easy removable process without damaging the nails. With over 15 styles to choose from, you can have fun with colours, prints and patterns all summer long. Each retail for $7.99.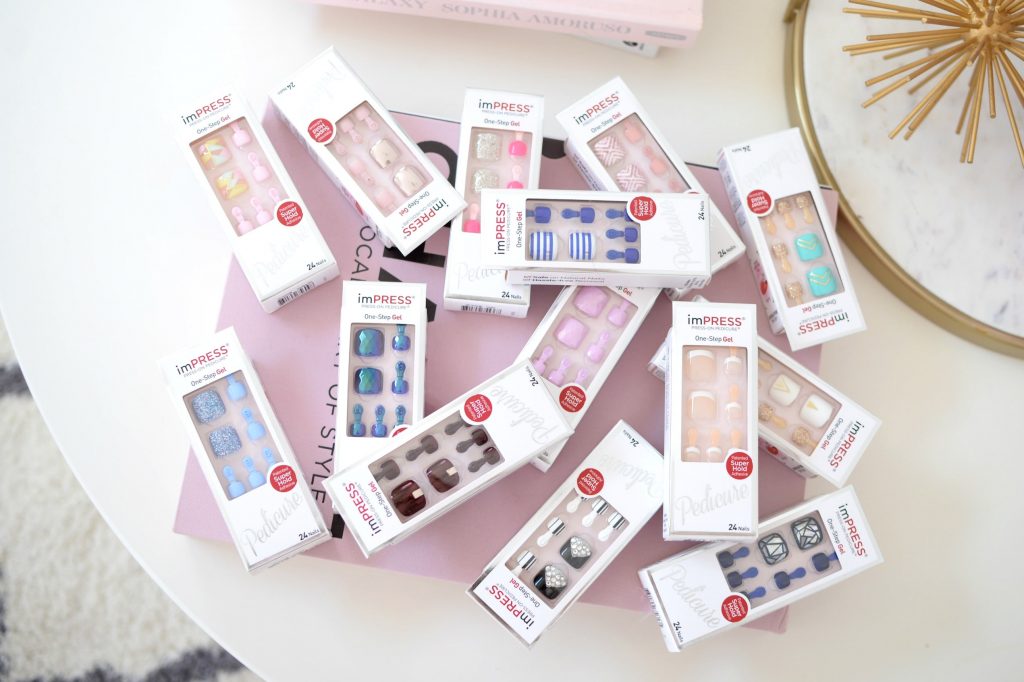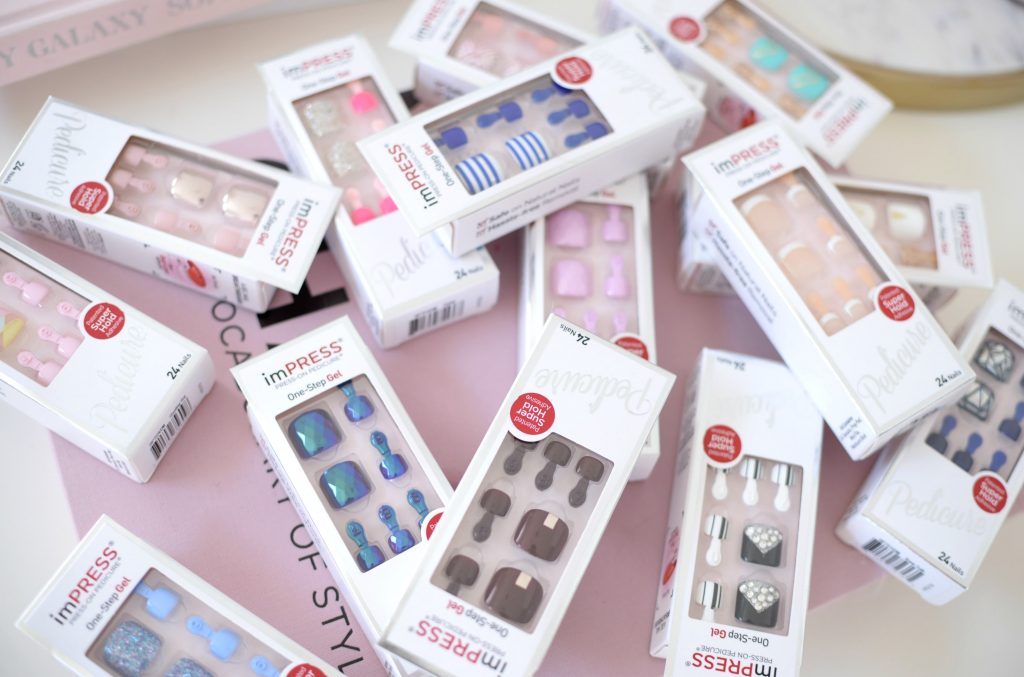 On my nails, I've been wearing nothing but Essie Summer 2018 Collection. Inspired by a hippie chic vibe, this lineup is filled with soft, yet bold and vibrant fresh colours. If you're looking for subtle, wearable nudes, you have two options, All Daisy Long, a white with a slight pink and green iridescent shimmer, and Sunny Daze, a stunning Amber with gold shimmer flakes. Looking for a bolder statement, try Fuchsia is Bright, an extremely bright pink crème or Making Harmony, a deep dusty purple-y mauve. Want a perfect summer pastel, try Empower-mint, a lovely mint or Young, Wild & Me, a dusty soft pink. Each retail for $9.99.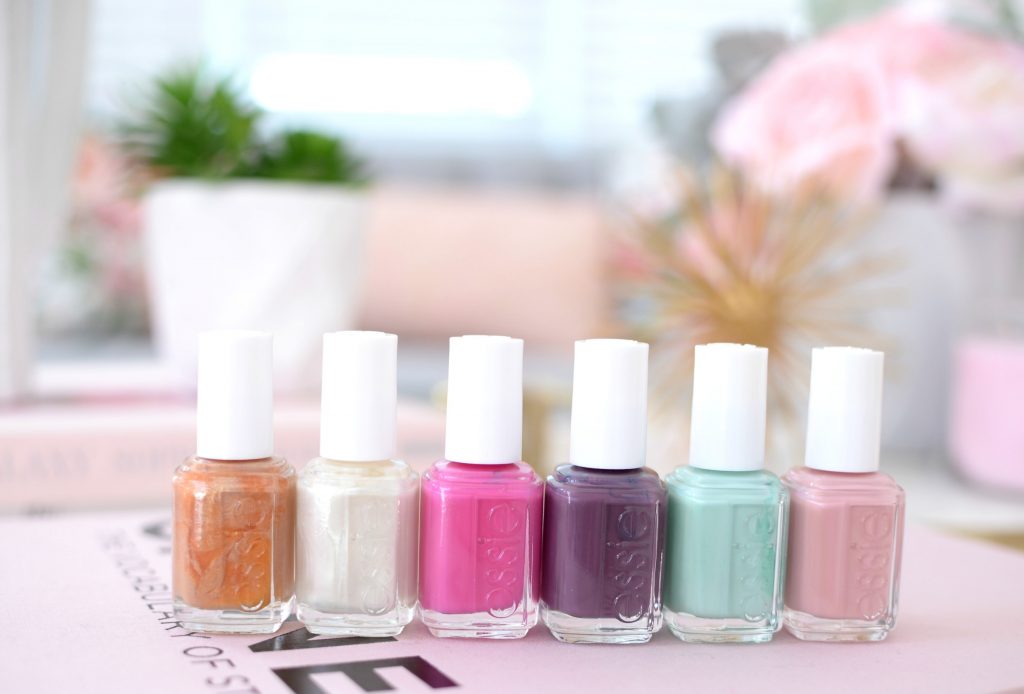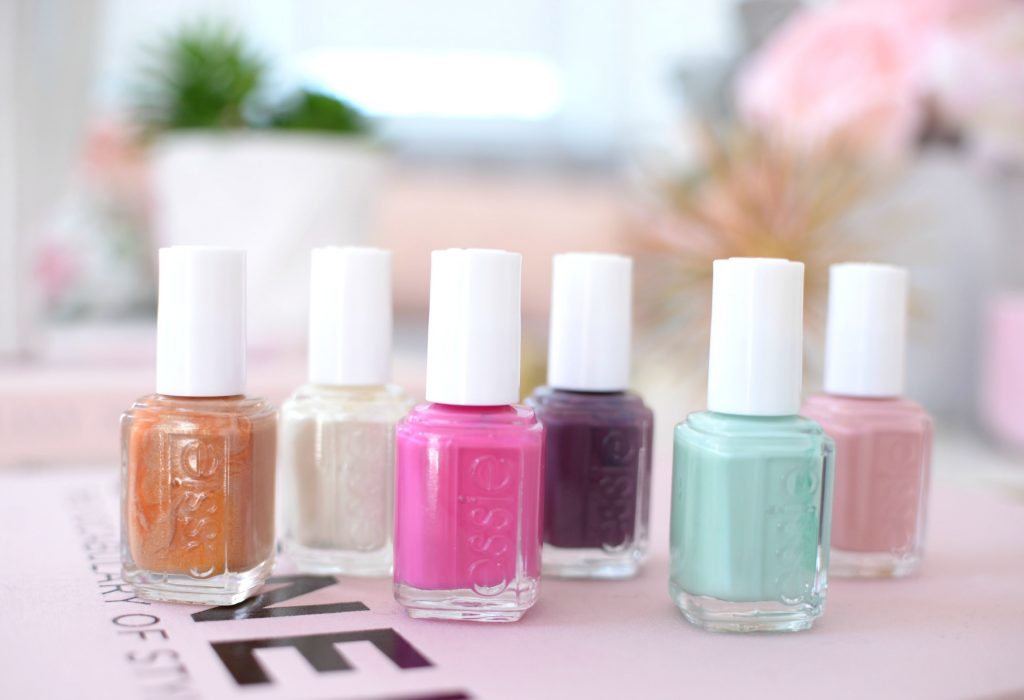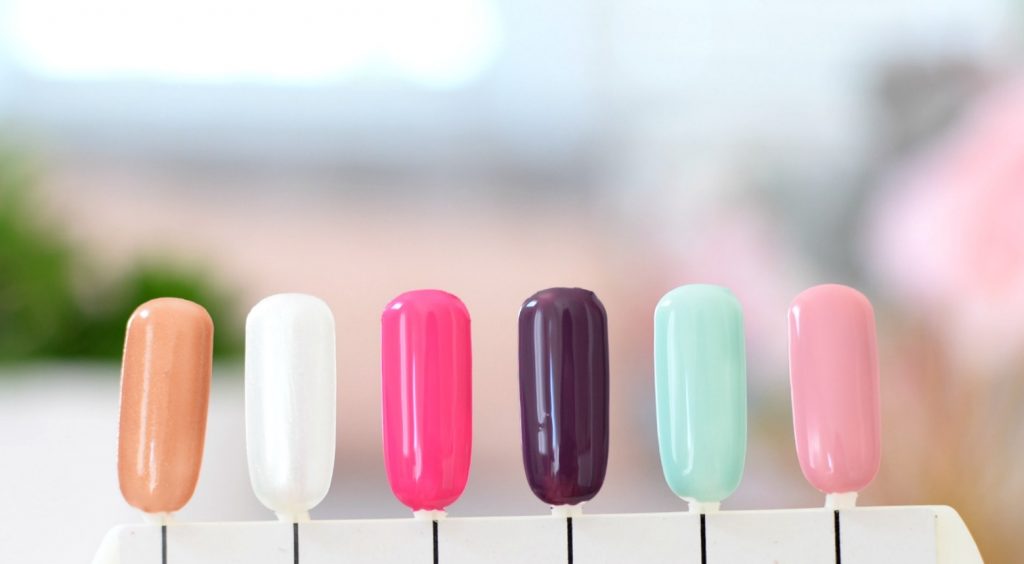 Let's face it, I just want to be outside as much as I can in the hot summer months. Last thing I want to be fussing over, is body lotion that doesn't absorb quickly. You know I love The Body Shop Body Butters, but there's a new player in town this season, the new Body Yogurts. Not only are they vegan and come in an array of delicious scents, they're also formulated with hyaluronic acid, glycerin, almond milk and fruit extracts to help moisturize and lock in hydration. Unlike traditional lotions that can leave your skin feeling wet, sticky or uncomfortable, these incredibly lightweight yogurts are fast absorbing (within 15 seconds) and leave your skin feeling extremely nourished throughout the entire day. Each retail for $16.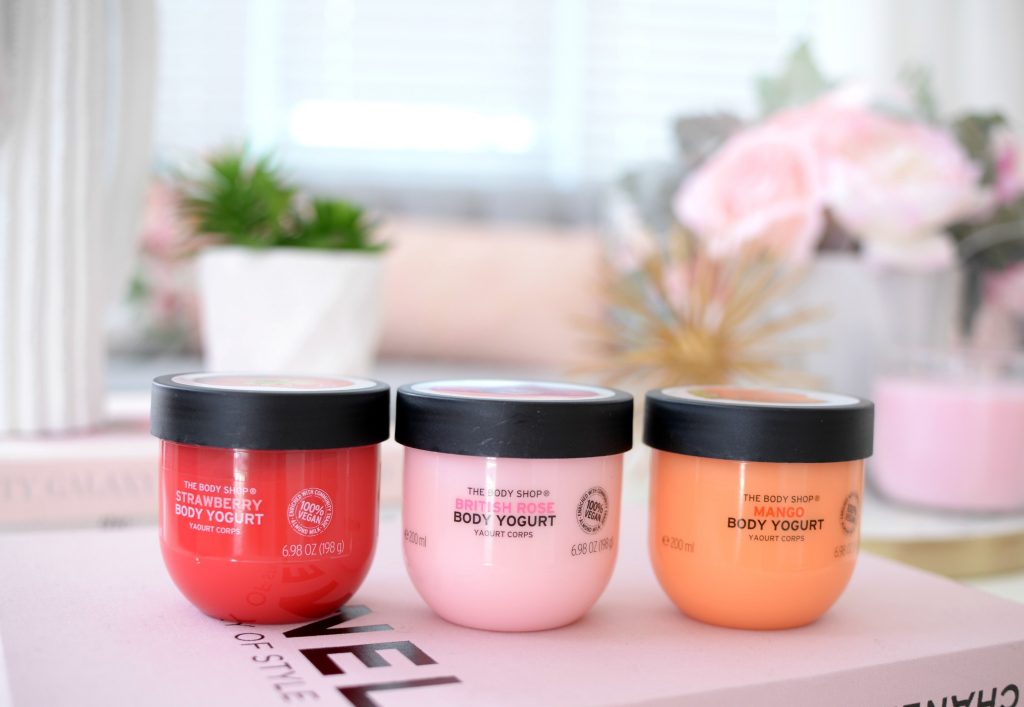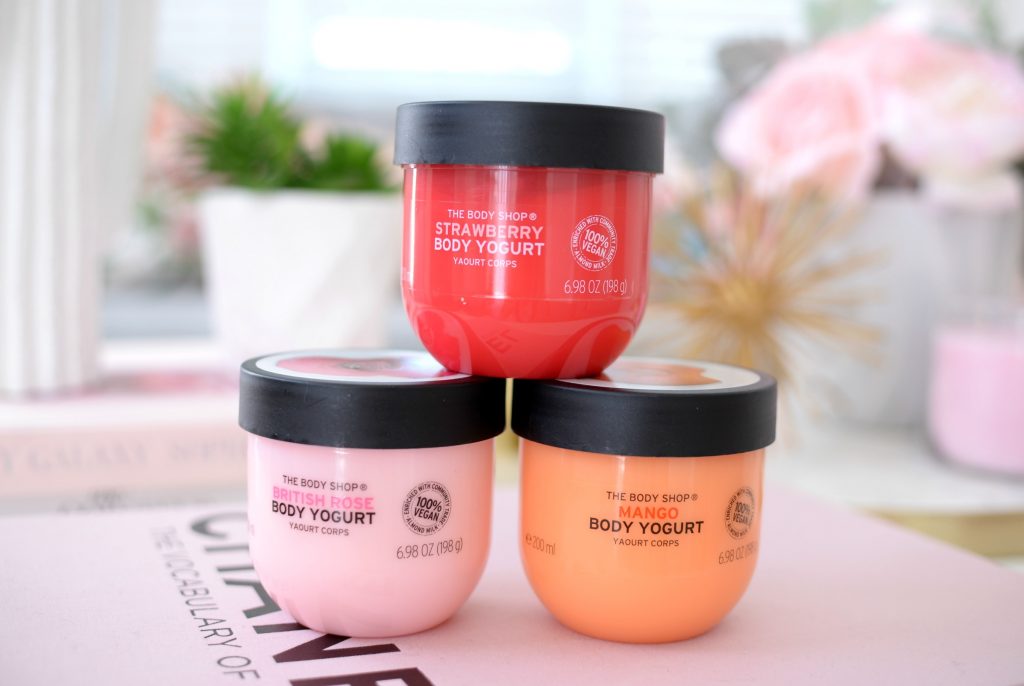 Although it's only been a few short weeks of using the brand new Puff.ME Shampoo and Conditioner, I felt the need to mention it. During the humid months, our hair not only tends to be unruly and weighted down, it also becomes frizzier. This duo has helped add mega volume to my stands, while combating dryness and breakage. It instantly helps to repair and strengthen, while providing a protective barrier against heat damage. It helps to eliminate frizz and fly-a-ways for natural movement and bounce. Both rinse clean away, locking in moisture without leaving it looking greasy. Its unique formula restores elasticity and immediately leaves my hair silky, smooth and incredibly shiny. Each retail for $22.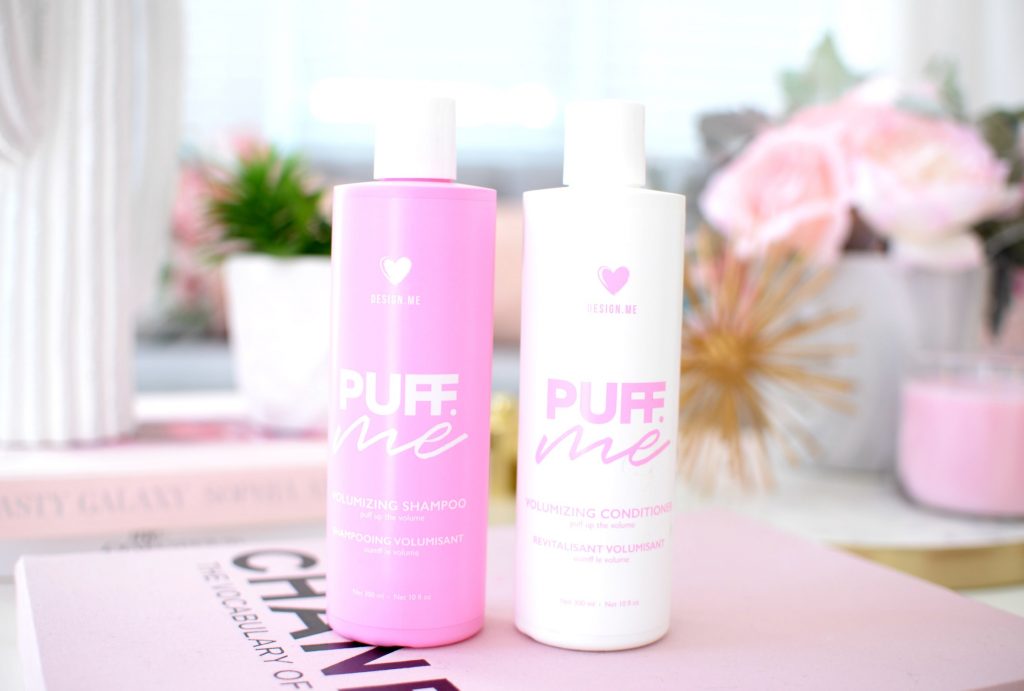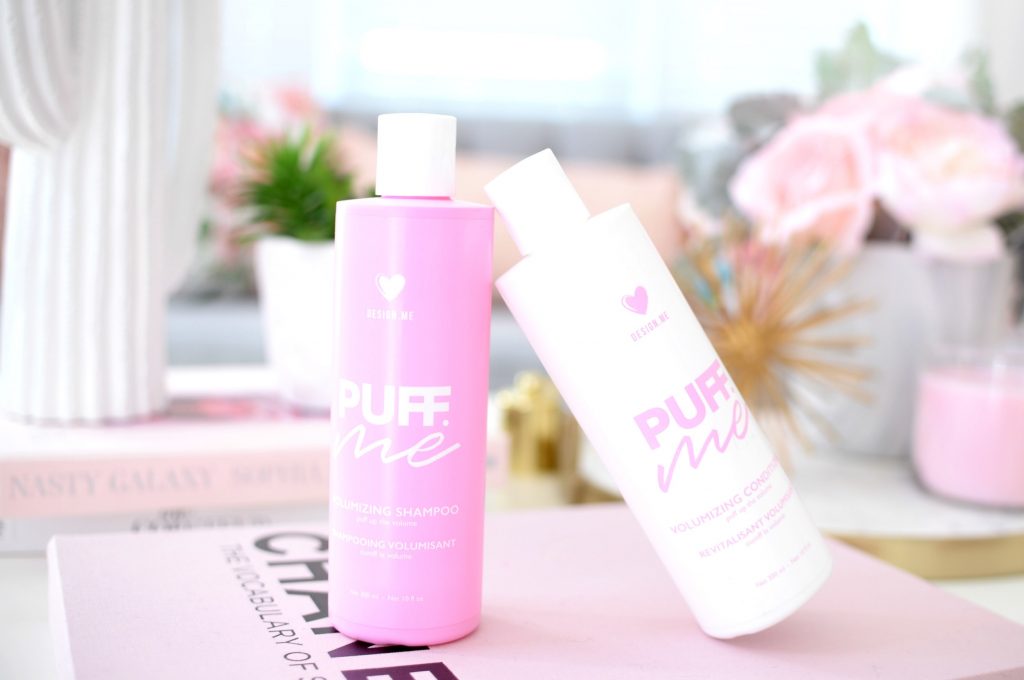 Speaking of hair, on days when it's feeling extra weighted down or dull, I hit it with a shot or two of Puff.ME. It's the first volumizing powder spray in a pump. Just hold a few inches away from your sculp and spray. It acts as a little mid-day pick-me-up or refreshes hair on days when you don't feel like washing it. It's the perfect product for not only control excess oil but adds mega volume and texture to your hair. No worries about leaving a nasty white powdery residue, just silky smooth, incredibly fresh strands. It retails for $19.50.