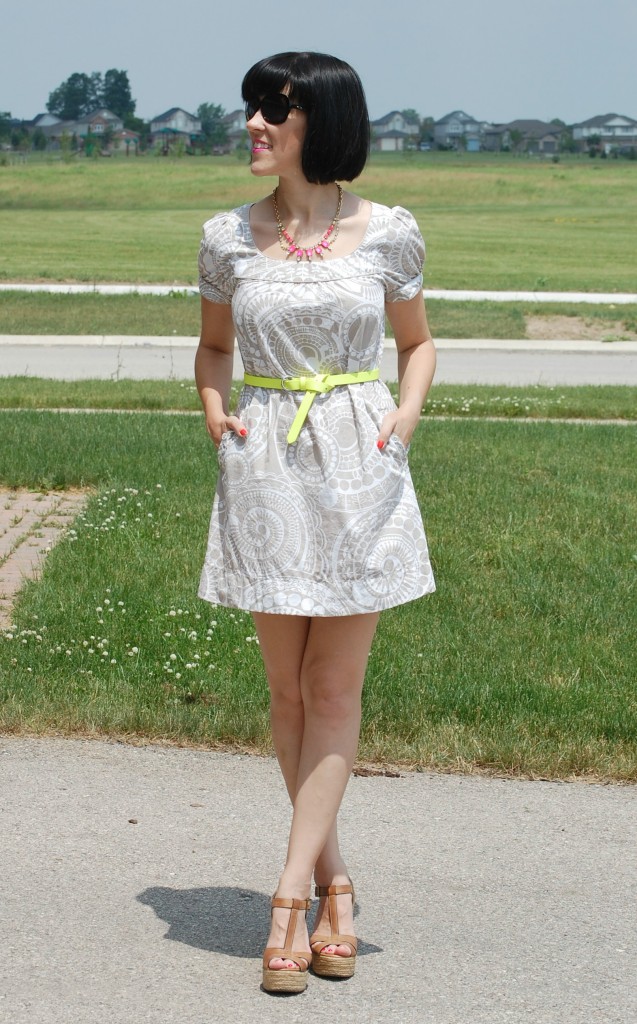 Fashion Magazine Style Panel Question this week is how to dress for the cottage and since summer has officially began and people are planning trips to their cottage the number what question of what to wear arises? I say just because you're giving up the comfort of home for the weekend, doesn't mean your style has to suffer.
You can still have a laid-back style and be cute at the same time; an easy way to accomplish this look is with a cute summer dress. You won't have to sacrifice style for comfort and it adds a touch of femininity and elegance, while still remaining somewhat casual. A dress is perfect for the beach as a cover-up, comfy enough to hang out on the front porch or dock with friends and some cocktails and it's also easy enough to dress up with some bold accessories for a night on the town.
If you're like me and can't give up your heels for the weekend opt for a pair of wedges, it will still give you the height you crave, without making yourself look too high-maintenance. Last thing on your list is some sunnies, you can't leave home without them in the summer!
Dress- H&M- $40- June 2009
Sunnies- c/o- Oakley
Necklace- Smart Set- $18- May 2013
Belt (set of 2)- $20- in stores now
Shoes- Aldo- $80-June 2011

See my Fashion Magazine Style Panel post here