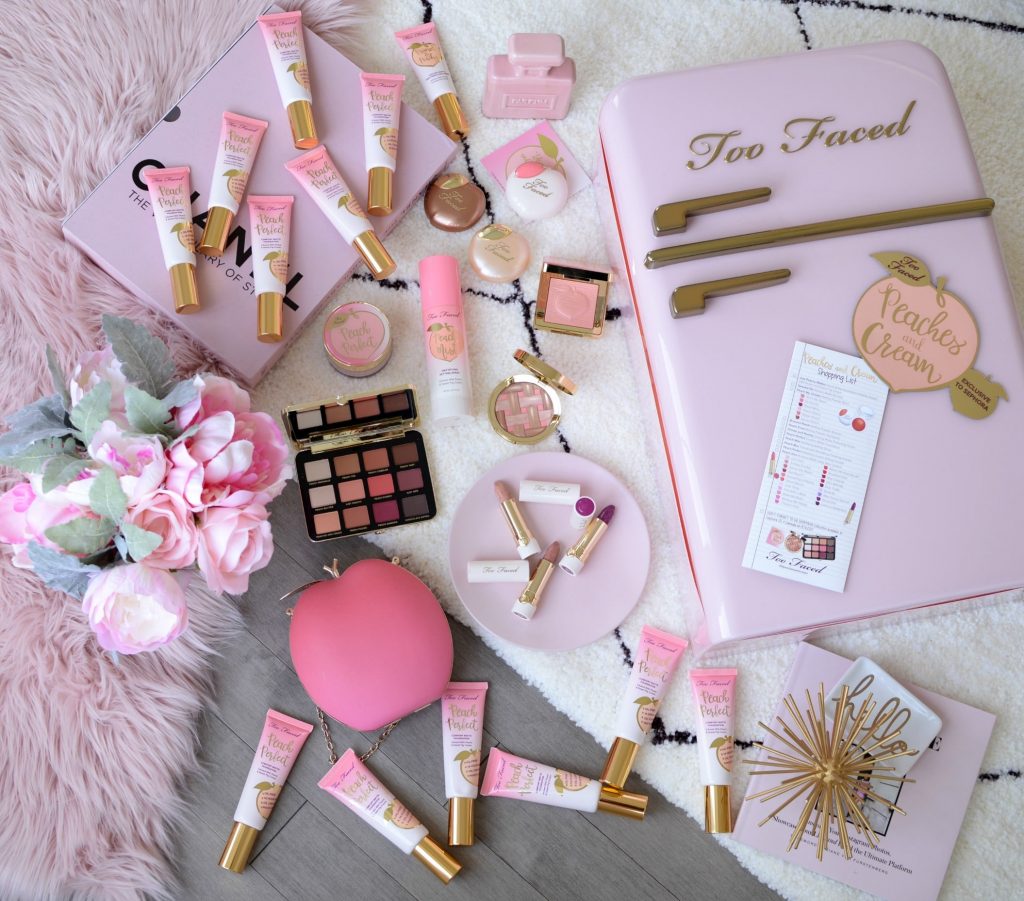 Too Faced Peaches & Cream Collection
There's no denying that the Too Faced Sweet Peach Collection was the "it" collection of 2017. Playing off the success of those peach-inspired products, the brand has released the new Peaches & Cream Collection. Jerrod Blandino is changing the way you think about matte makeup and creating a lineup of incredible matte formulas like you've never seen before. With 11 new juicy products, available exclusively at Sephora, these freshly picked peachy products will add a comfortable matte finish to your current beauty makeup routine. Of course, each product, including the foundation, primer, setting spray, blurring powder, setting powder, matte eye shadow palette, cream blushes, cream bronzer, cream highlighter, and powder bronzer are all infused with peach and sweet cream fig to give it a decadent and fruity dessert scent.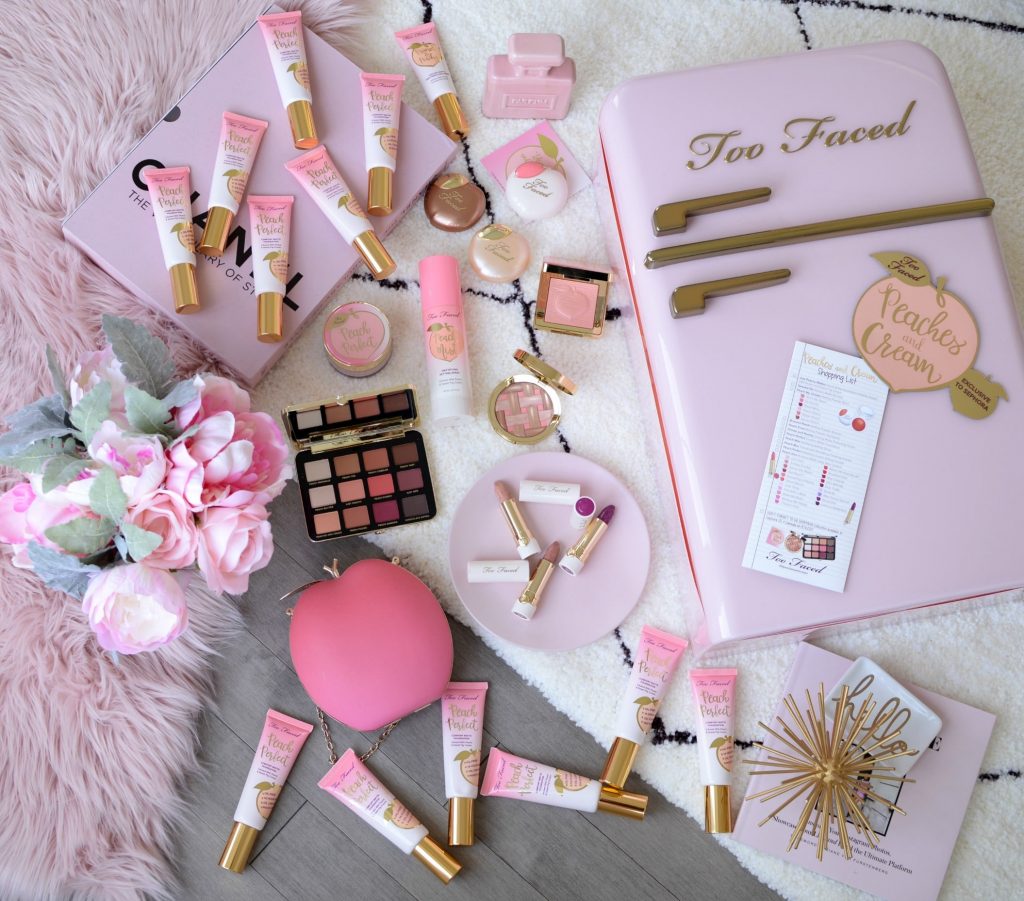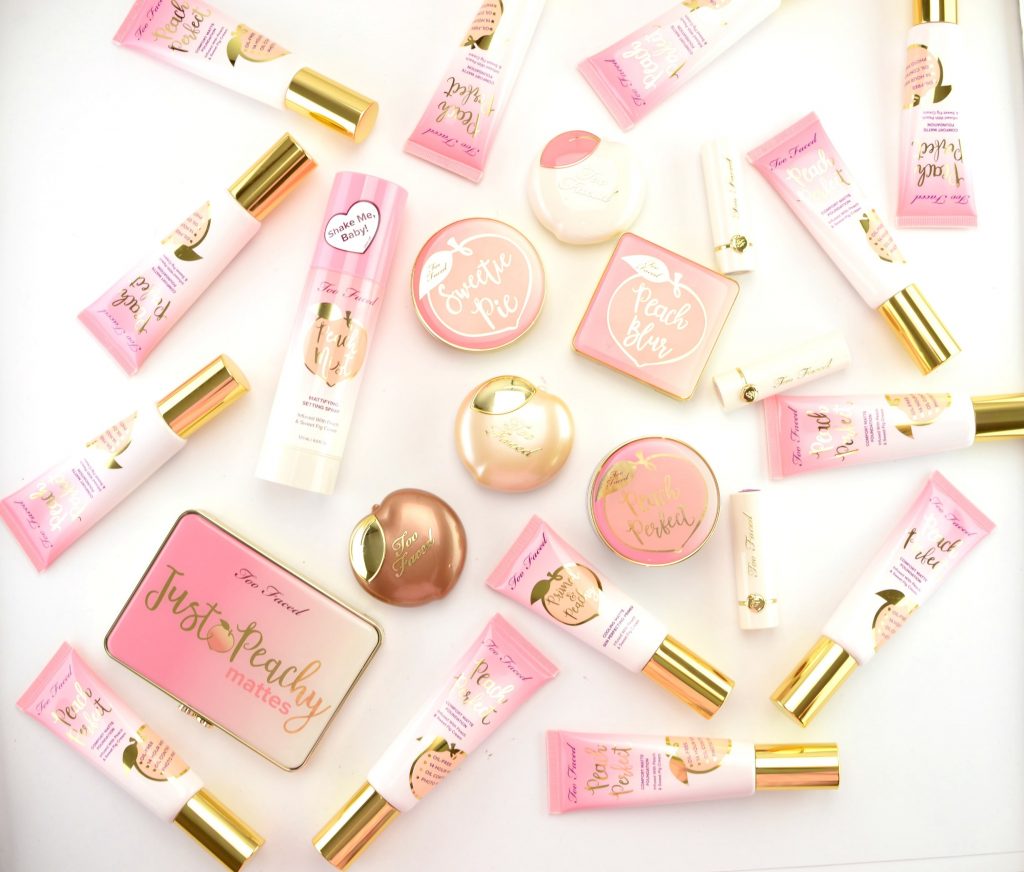 The first step to a flawless complexion is with a good primer. Not only does it help your foundation glide on effortlessly, it also helps to lock and seal everything into place. The new Too Faced Peaches & Cream Primed & Peachy features an unique, ultra-cooling formula that helps to instantly blur imperfections and create a smooth, soft canvas for your makeup to adhere to. Its lightweight, rich and creamy consistency contains a brightening peachy tint to help create a soft-focus finish on the skin. It absorbs quickly into the skin and leaves behind a sleek and slick surface that allows your foundation to glide on like butter. It applies smoothly and evenly and ensures your foundation stays fresh and flawless the entire day. Makeup will stay immaculate without fading or breaking down. The matte finish provides a slight blurring effect, so you won't have to conceal or apply too much foundation to get an air-brushed effect. It retails for $40.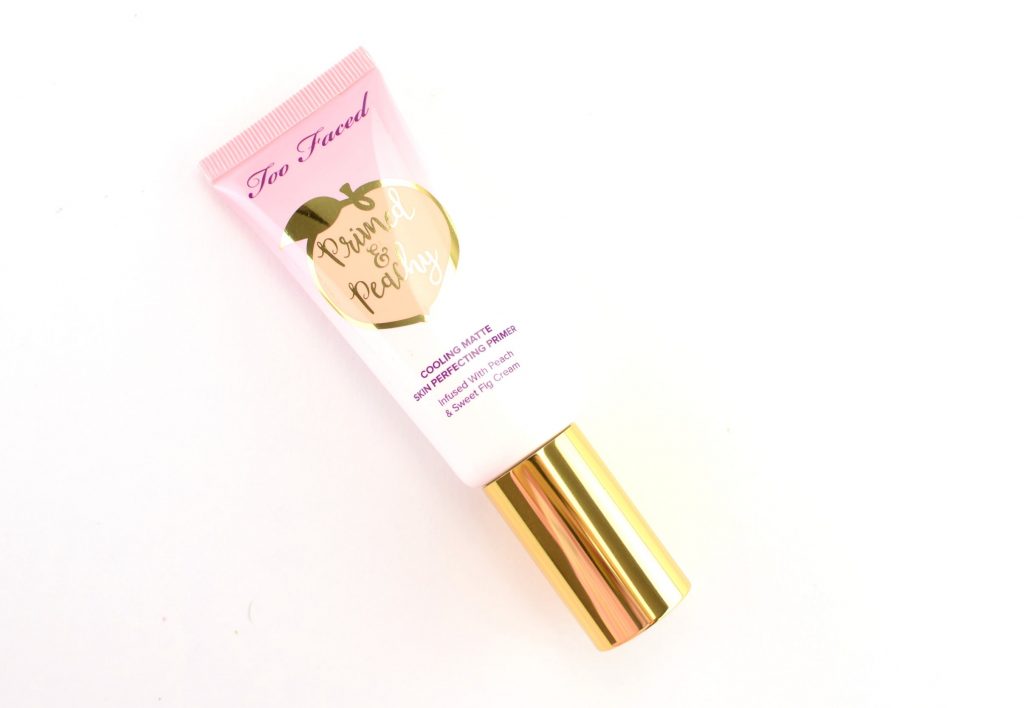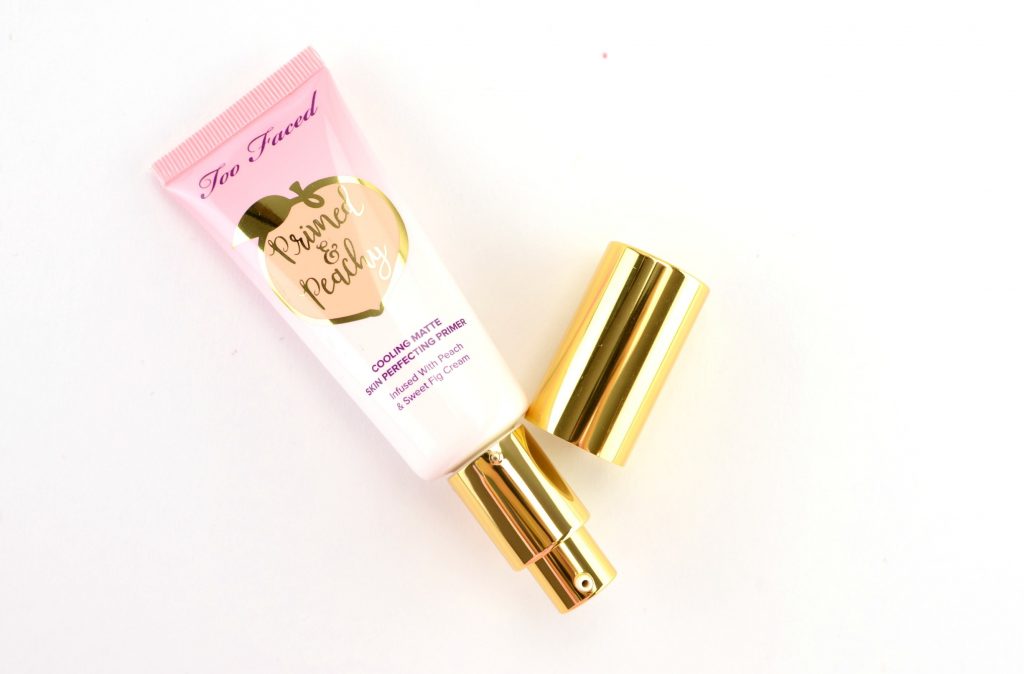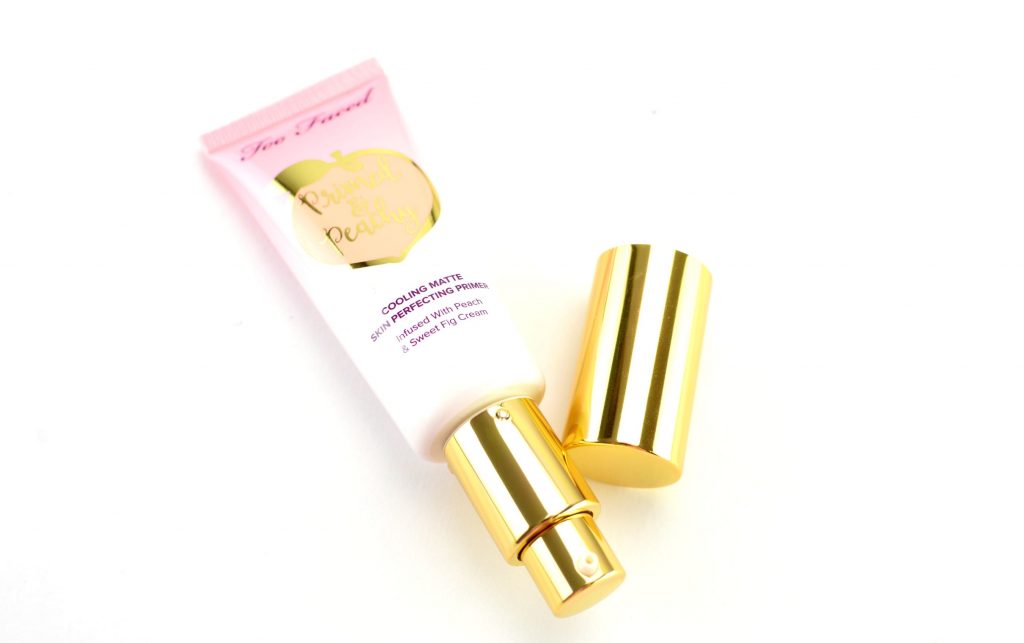 If there's one thing I can't leave the house without, it's foundation. The new Too Faced Peach Perfect Comfort Matte Foundation not only comes with an easy-to-use pump style bottle that allows you to dispense exactly the amount of product you want, its 14-hour, photo-friendly wear allows you to apply in the morning and forget about touch-ups the entire day. Its lightweight, medium to full coverage formula instantly creates a smooth and flawless canvas that's comfortable to wear. It's the perfect way to even out your skin tone, conceal redness, blemishes, even dark circles, all while looking natural. Its unique comfort matte technology ensures it never looks cakey, heavy or mask-like, yet creates a velvety matte finish that compacts oil all day. In a wide range of shades, 12 in total, there's shade to match all skin tones and complexions. It retails for $45.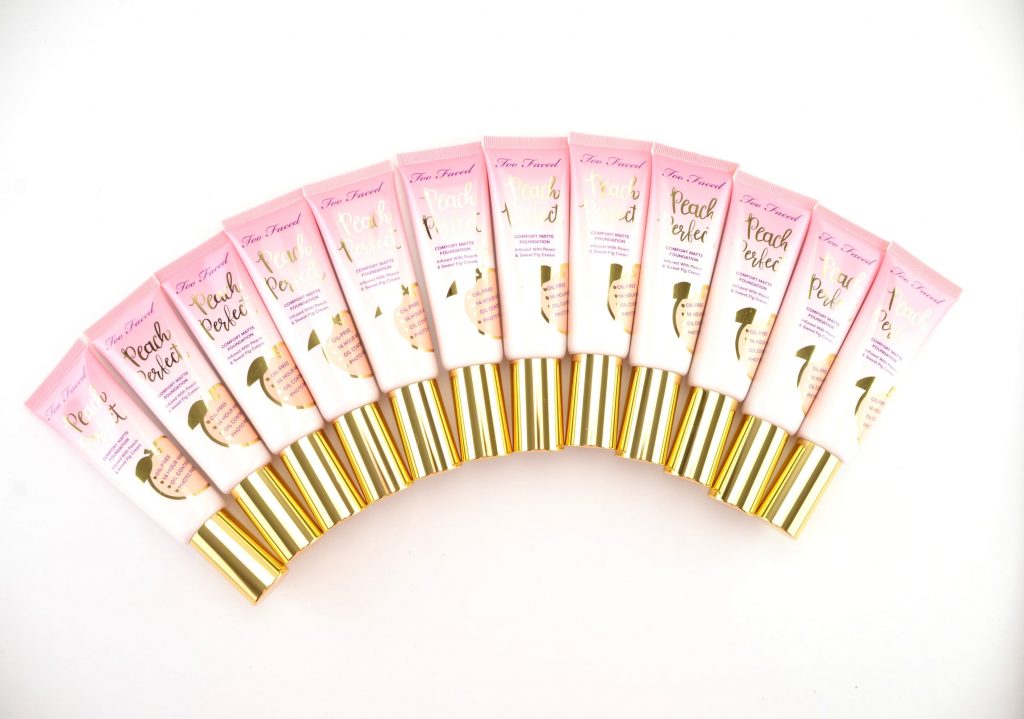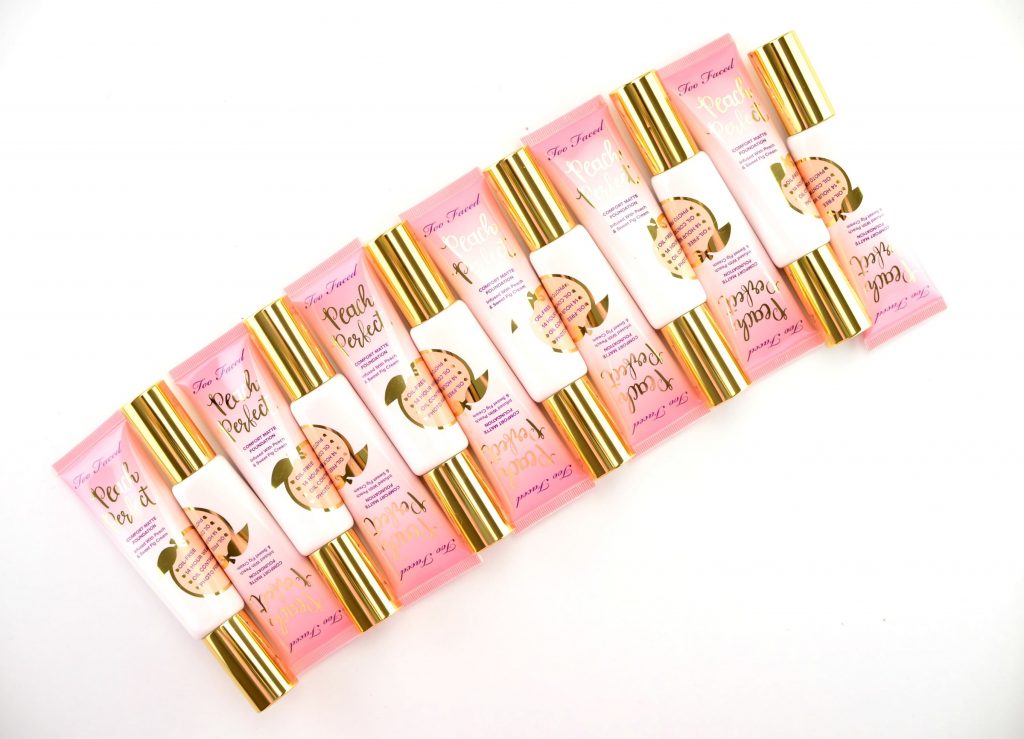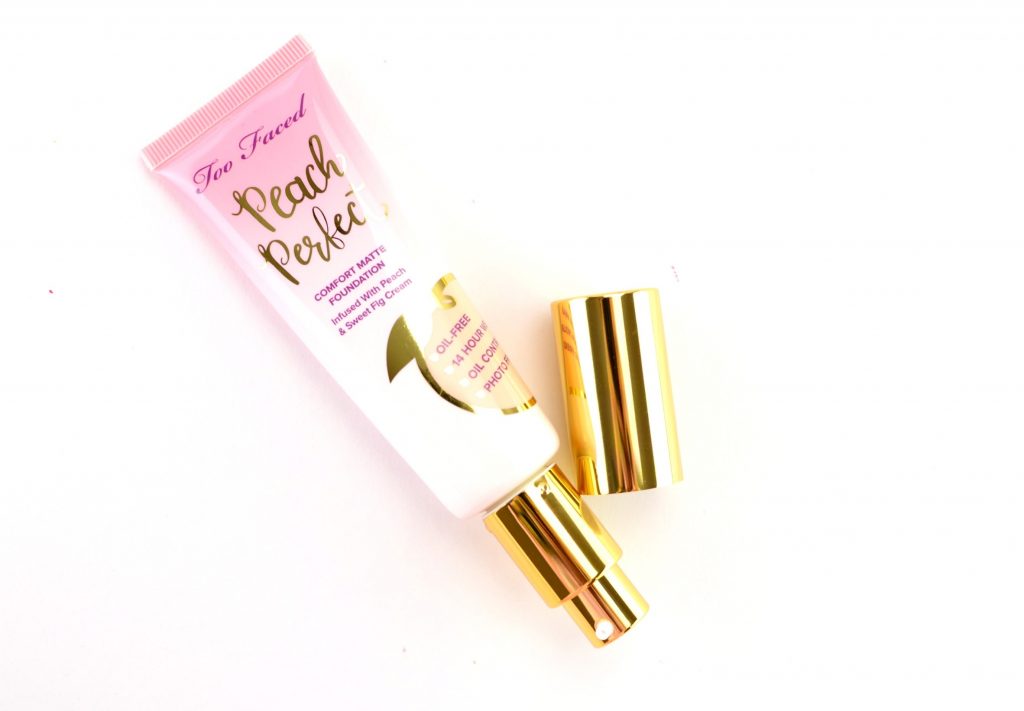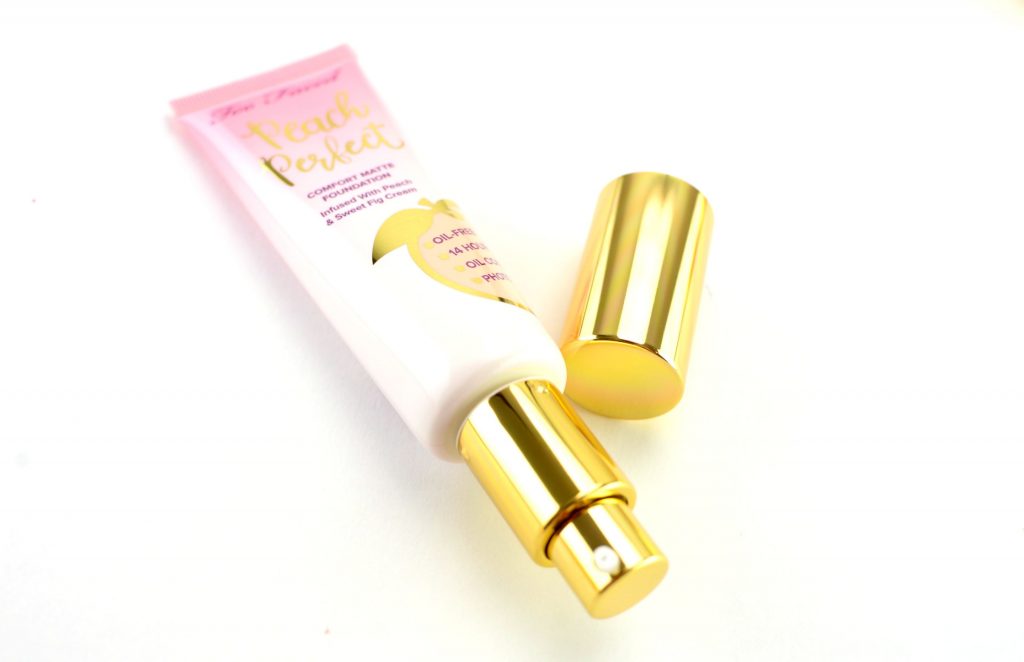 Too Faced Peach Perfect Comfort Matte Foundation in  now, Porcelain, Vanilla, Nude, Warm Nude, Light Beige, Natural Beige, Warm Beige, Sand, Honey, Mocha and Mahogany.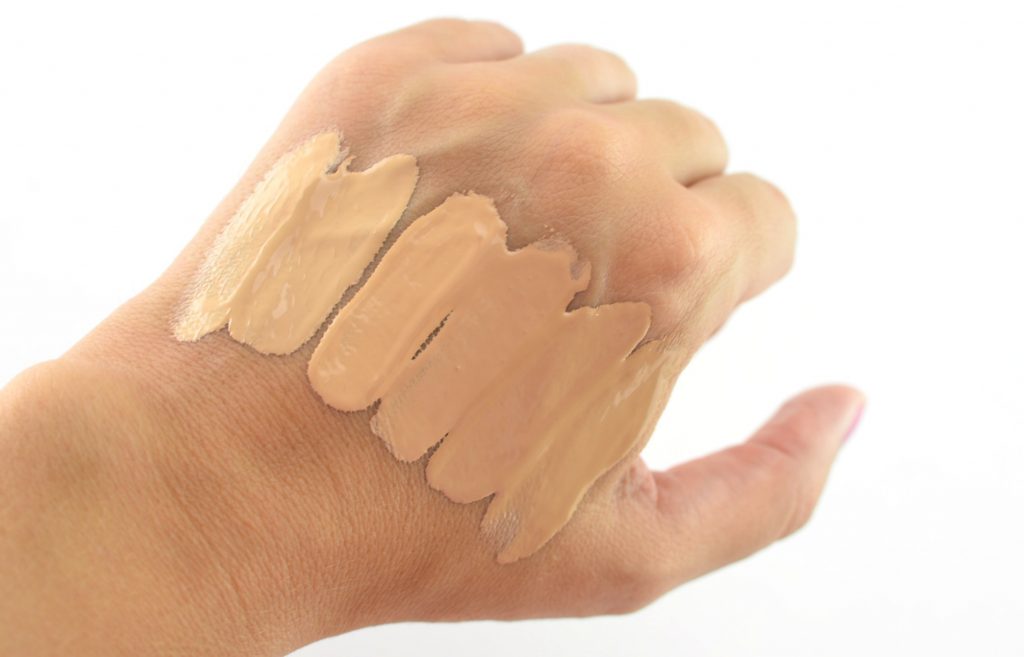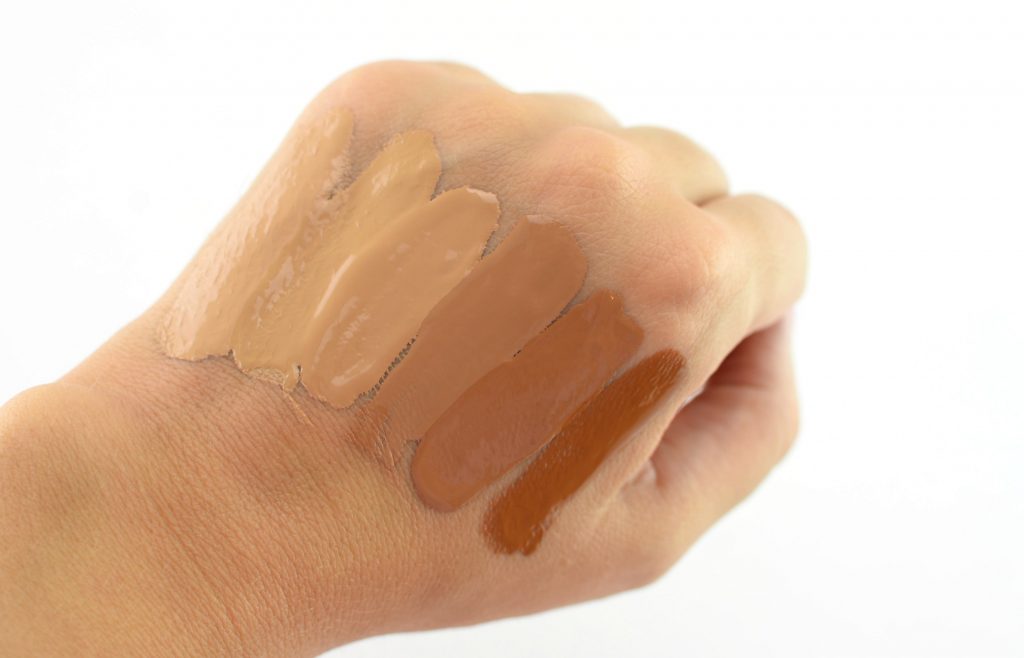 On days when you are feeling a little extra shiny or greasy, set your face with Too Faced Peach Perfect Mattifying Setting Powder. Its slightly peachy tinted formula instantly helps to brighten and create a silky-smooth, matte finish on the skin. This loose powder is amazing for under-eye baking, as its lightweight, finely milled, formula almost disappears once applied to the skin. It turns translucent once applied and set, yet does an amazing job at slightly brightening the skin. It will be the finished touch on any makeup look, along with helping to reinforce the wear time of your look. Not only does it help to set makeup in place all day, it helps to absorb excess oil for a matte finish. It's not necessarily hydrating, but it doesn't seem to dry the skin out, nor does it adhere to dry patches. It instantly transforms your skin and minimizes fine lines, pores and imperfections. The powder gives you perfectly flawless, almost airbrush effect. It helps to create a shine-free look that is almost completely matte, without looking flat or dull. It retails for $40.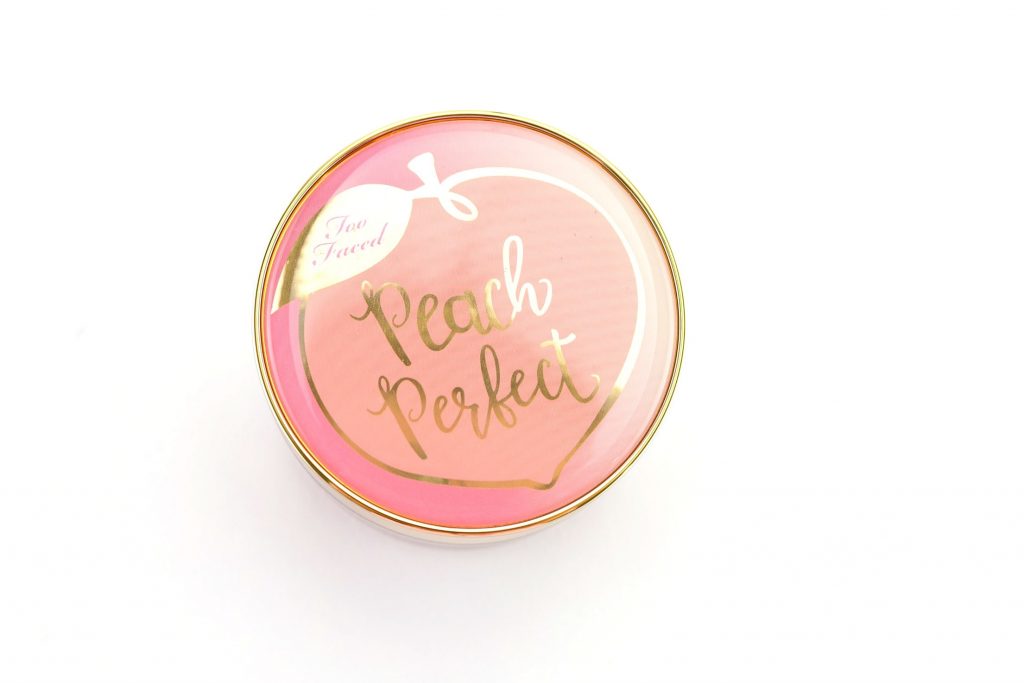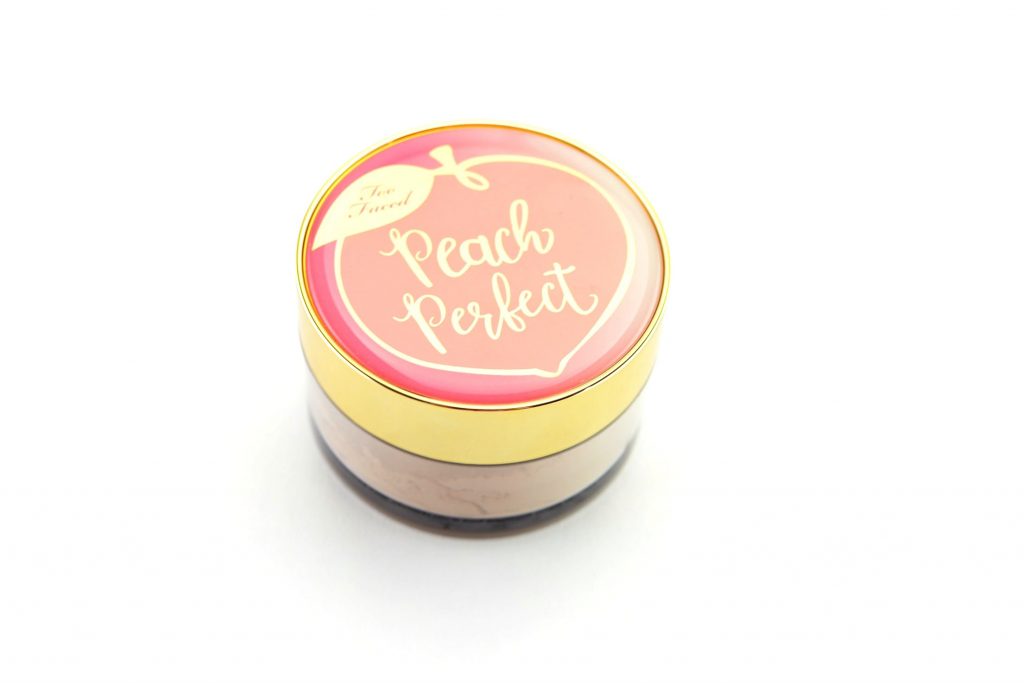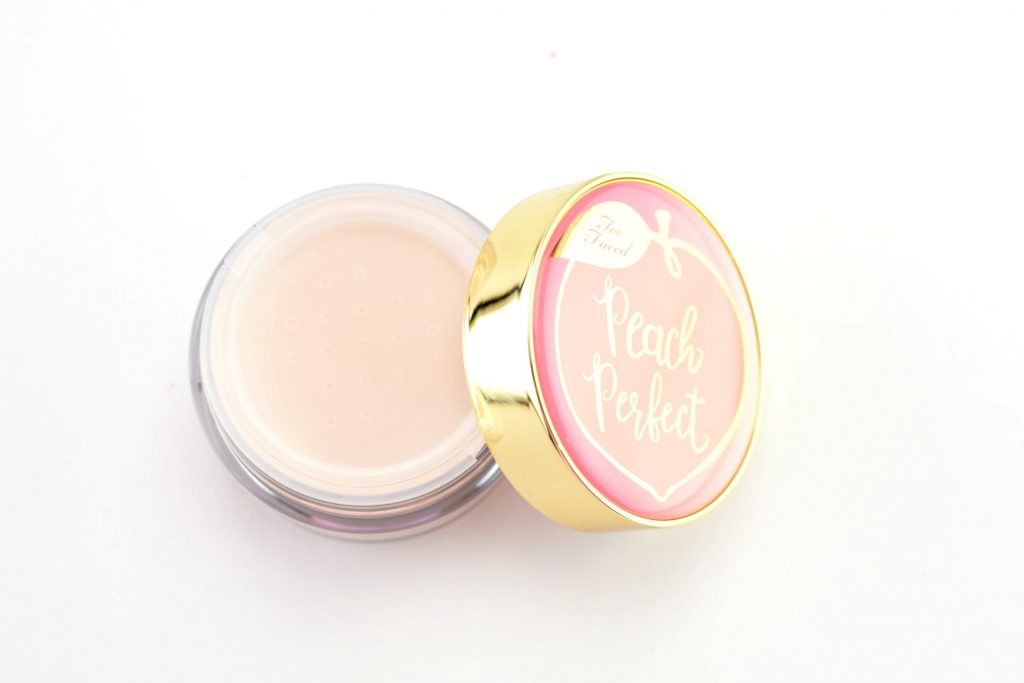 Not a fan of loose powder, yet still want an air-brushed, almost photoshop effect, try the Too Faced Peach Blur Finishing Powder instead. It features opal-correcting spheres to instantly help smooth harsh lines and blur imperfections. It's the future for a perfectly, flawless complexion. Despite looking quite peachy, almost like a blush in the compact, it applies completely clear and can work with all complexions and skin tones. It too provides a slight brightening effect and keeps skin completely matte the entire day. It retails for $38.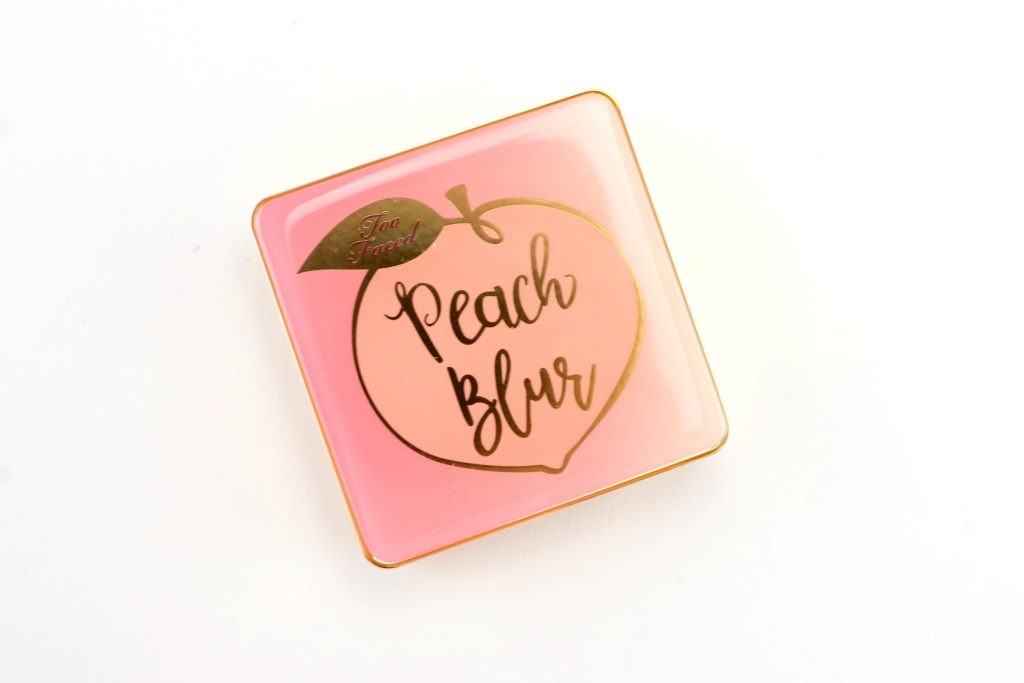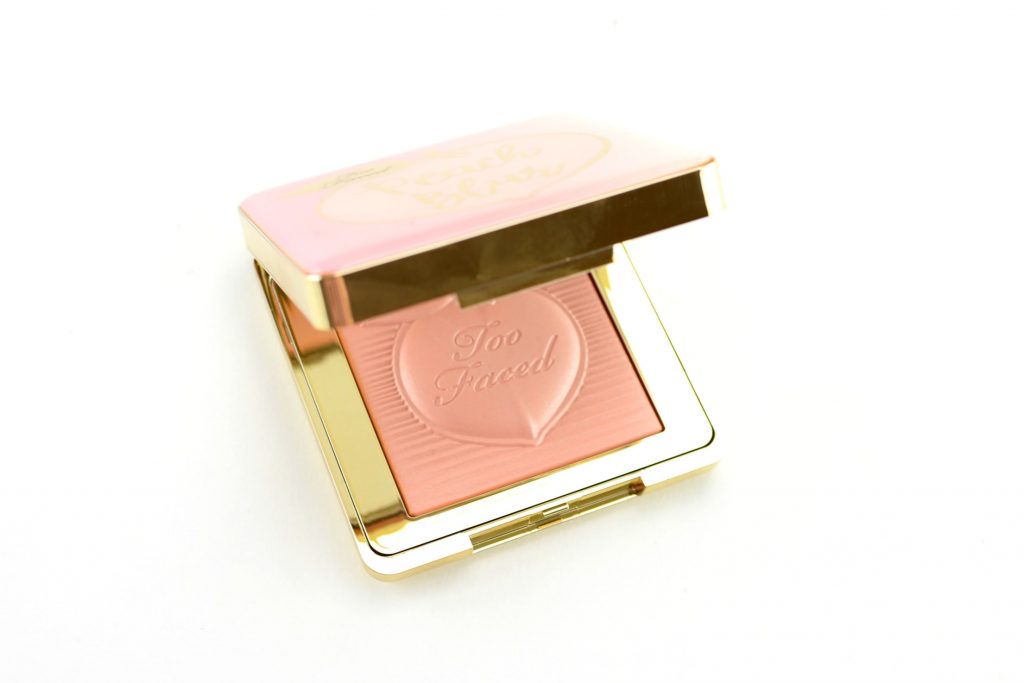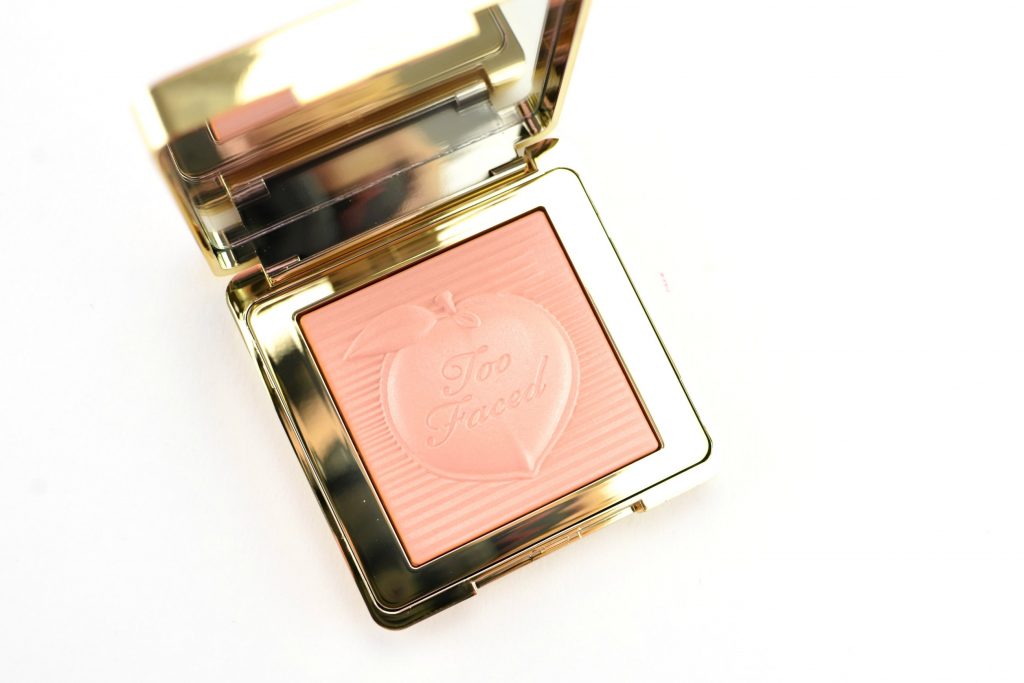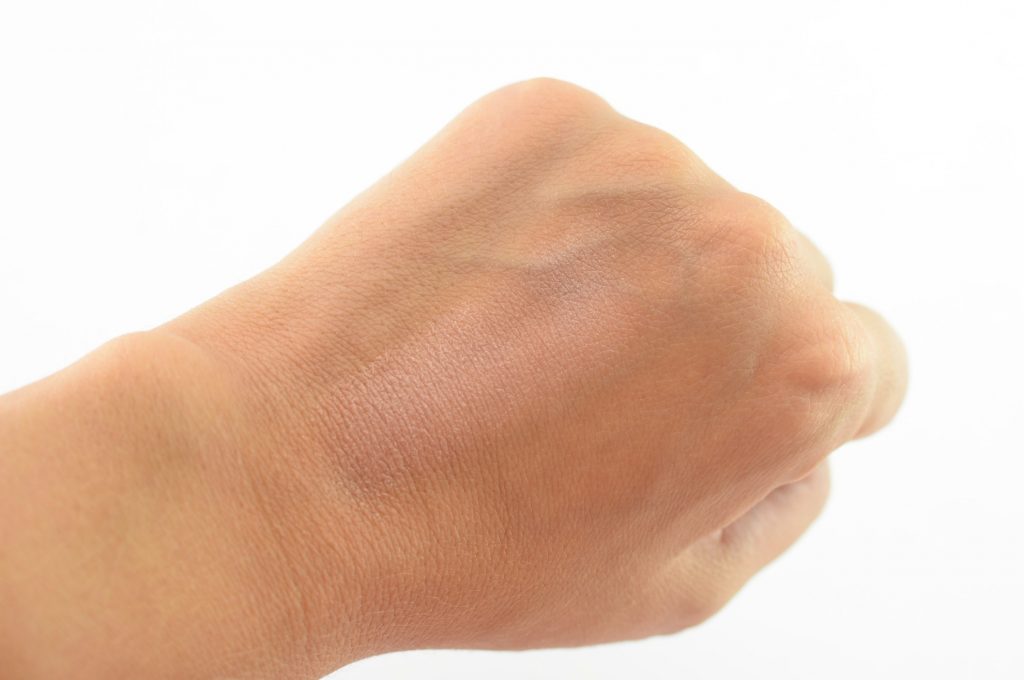 To set everything in place and keep your skin matte the entire day, reach for the new Too Faced Peach Mist Mattifying Setting Spray. Its lightweight, multitasking design not only locks your makeup in place, it ensures it doesn't slide or melt off mid-day. It's the perfect way to ensure a gorgeous matte base, while providing a touch of added hydration. It features a slight cooling and brightening effect, perfect on days when you're looking for a mid-day refresher or a little pick-me-up, while controlling oil. Its ultra-fine mist spray bottle design doesn't leave large water droplets, nor does it distort the look of your foundation, blush or bronzer. It helps to create a glowing, soft-focus, fresh-face effect that protects and balances, while still managing to look matte. It helps ensure your foundation doesn't move around or melt off your face by mid-day, and guarantees your foundation doesn't settle into fine lines or pores. It retails for $40.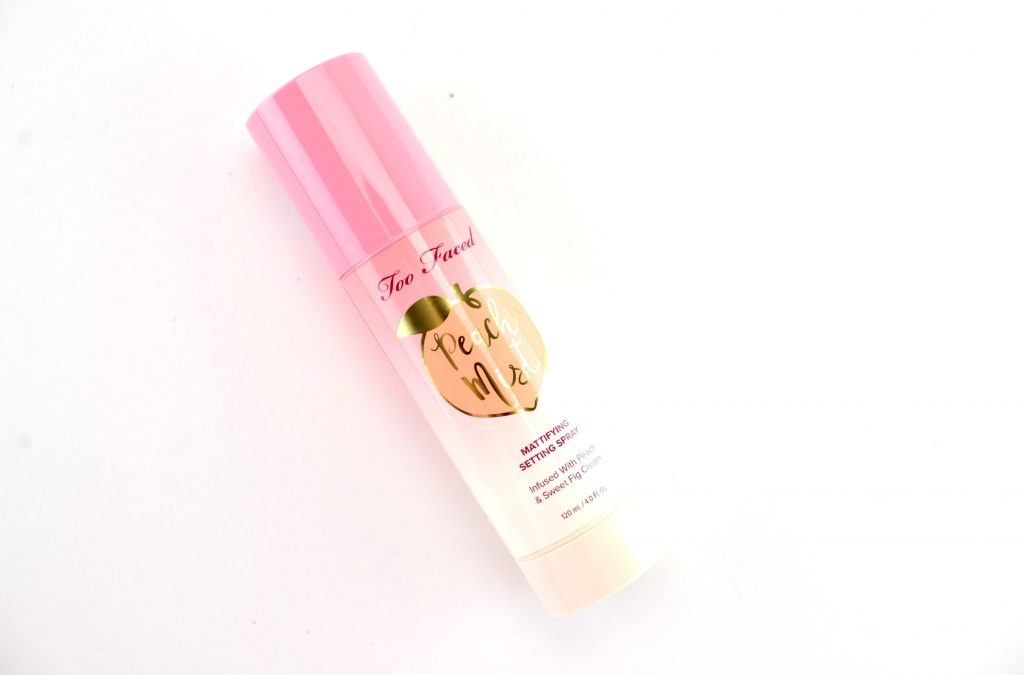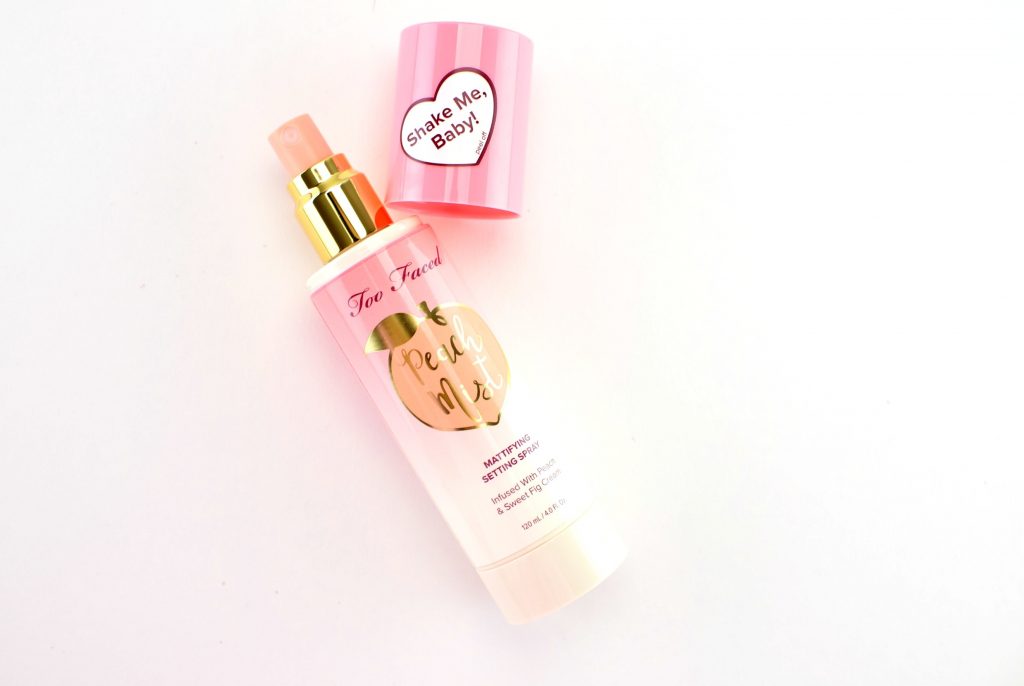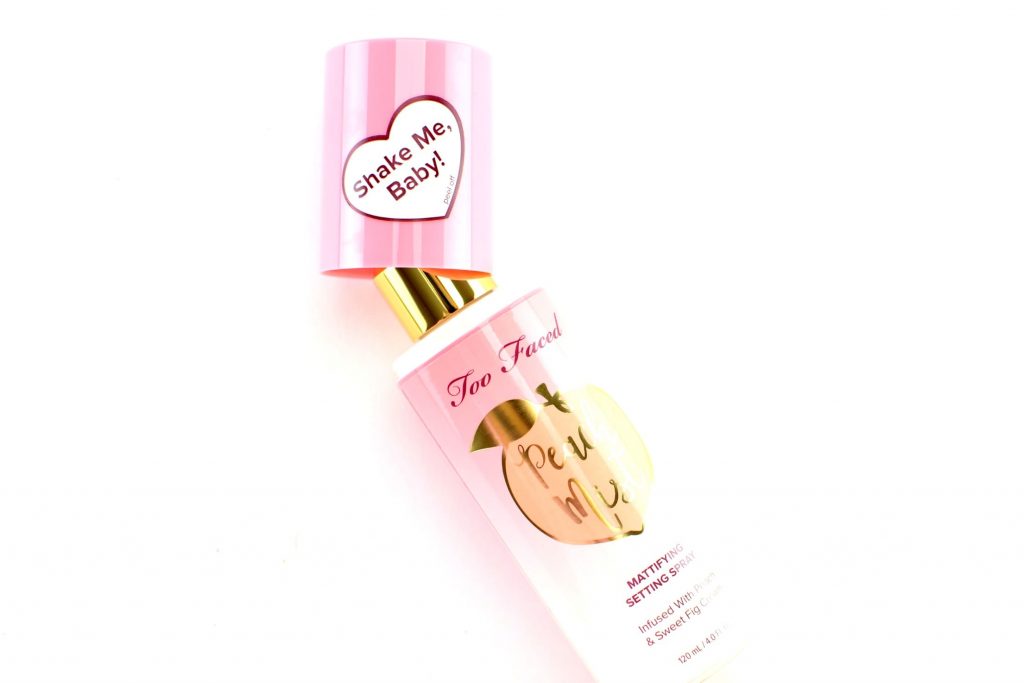 Naturally flushed cheeks will give the illusion of healthy, glowing skin. A blush that mimics your natural flush colour or a peachy hue will add a youthful glow to the skin. Too Faced Peach My Cheeks Melting Powder Blush features a creamy, buttery texture that instantly transforms into a lightweight powder once applied to the skin for a radiant glow without being in your face. Its unique consistency allows you to create a soft, radiant matte finish for daytime or build up the intensity to compliment your matte complexion for evening. Its fade-free, flawless finish lasts for upwards of 12 hours, delivering the same natural, seamless finish that looks as good at the end of the day as it does at the start of the day. It retails for $38 in 6 beautiful shades.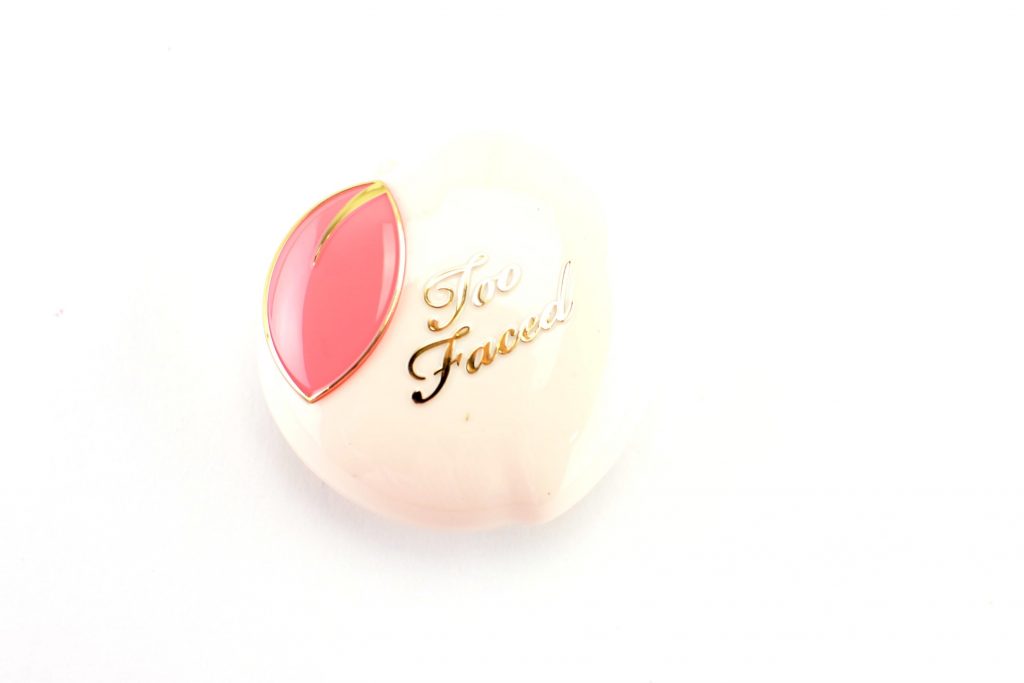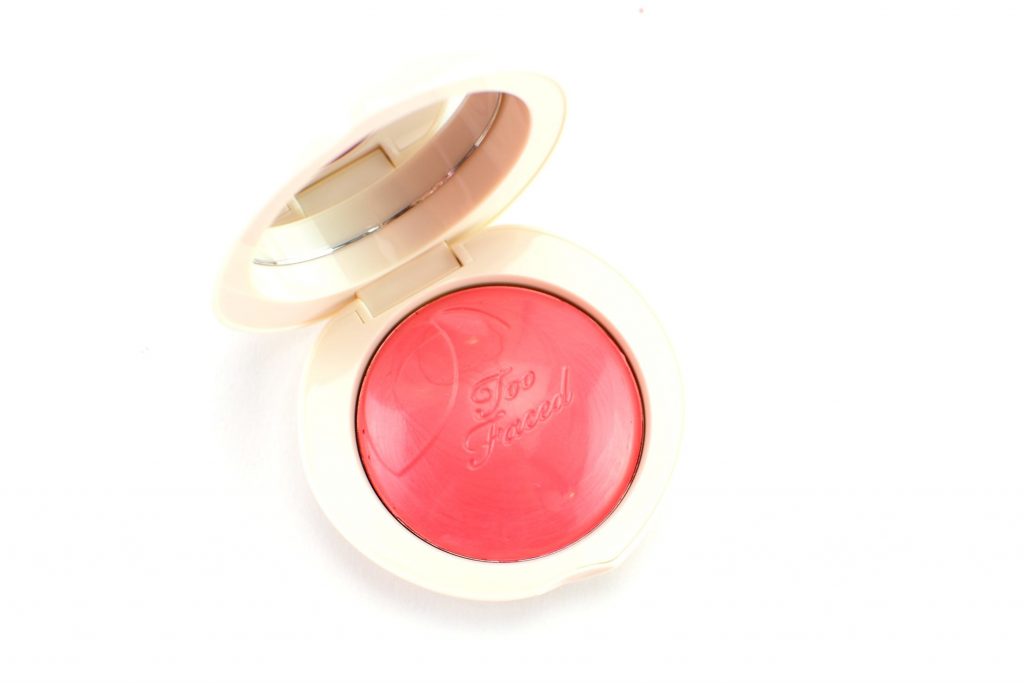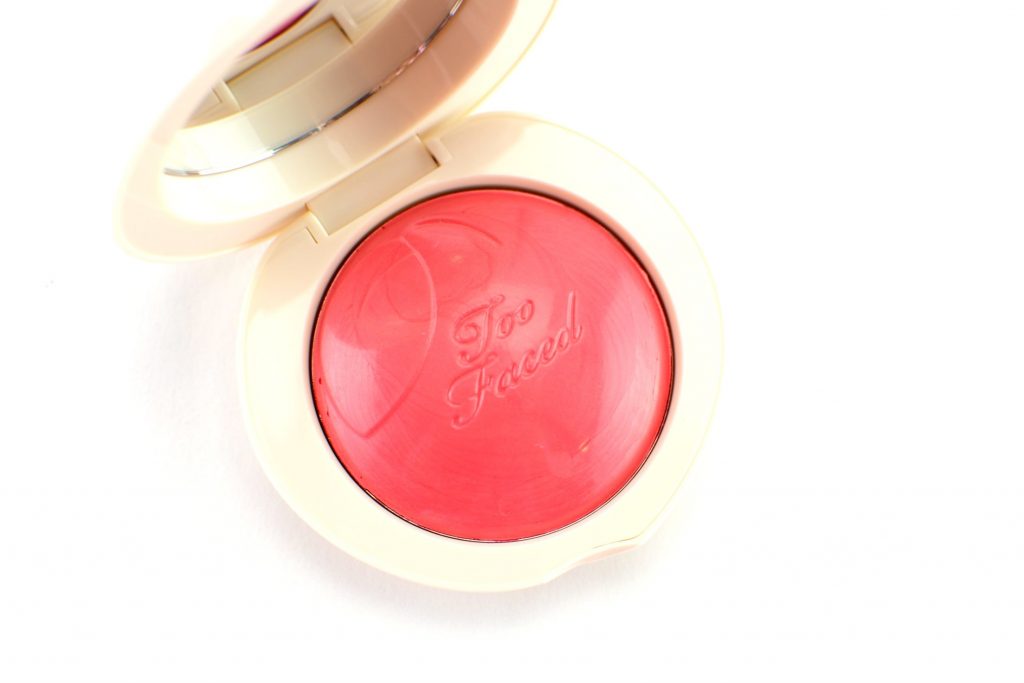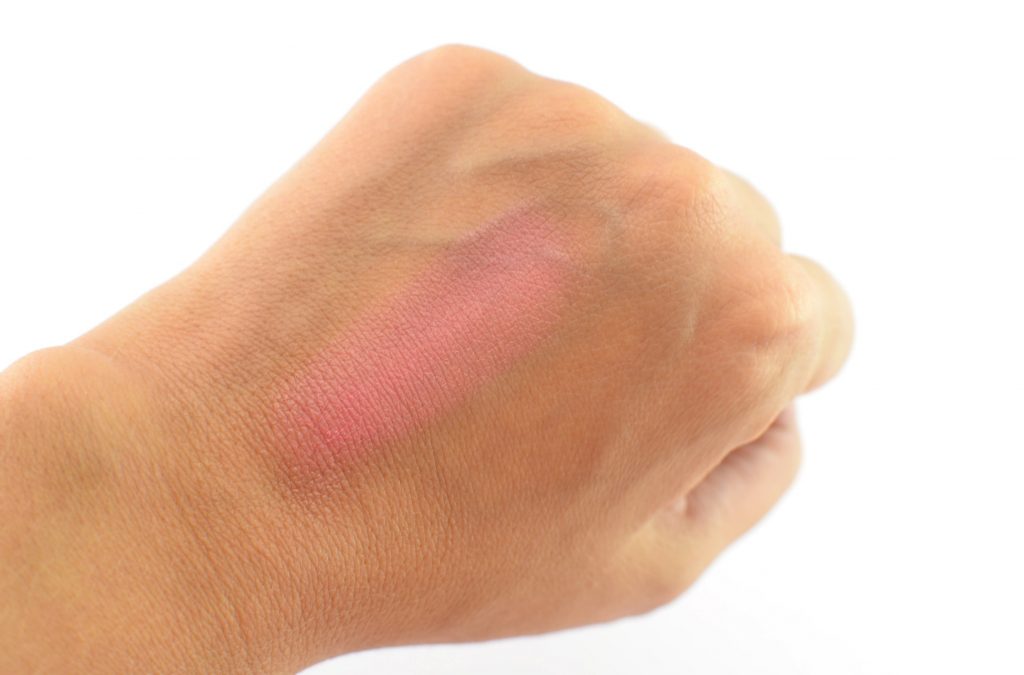 In the same texture as the Melting Powder Blush, the new Too Faced Peach Frost Melting Powder Highlighter adds a peachy champagne hue to the high points of your face. Its unique melting powder instantly helps to highlight and illuminate the skin and brings a little life back into your complexion. Lightly sweep on this silky-smooth formula to the top of your cheekbones, down the bridge of your nose, above your Cupids bow and any other area you want a soft, peachy glow. Once applied, its undetectable texture blends into the skin seamlessly for a completely flawless finish. It almost melts into the skin, with little to no blending, and its buildable formula can easily take you from subtle daytime, to blinding evening. It retails for $38.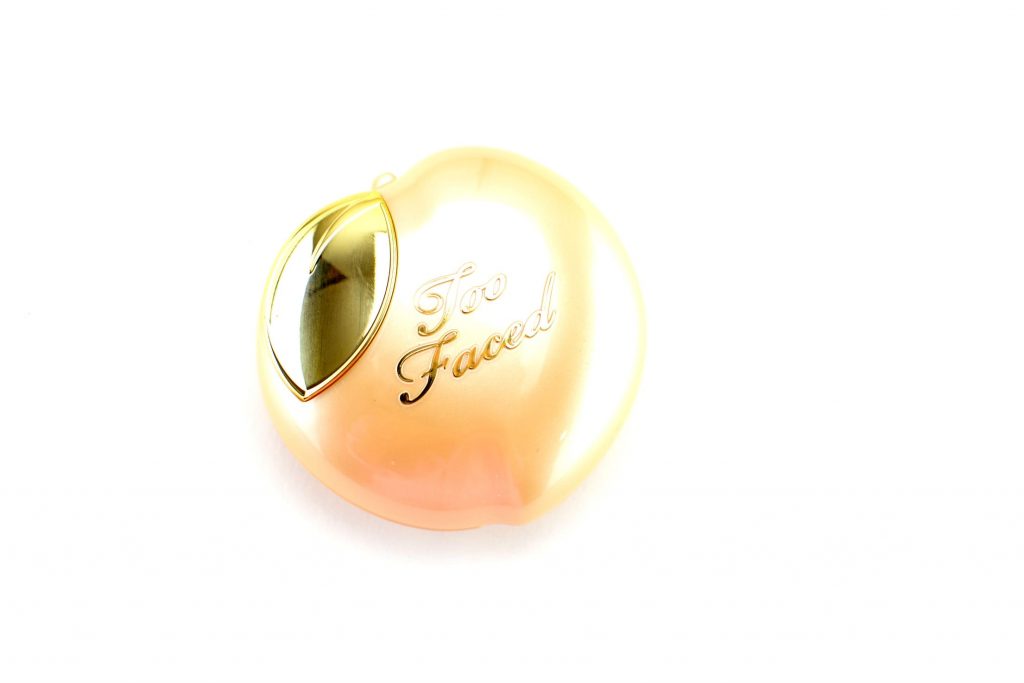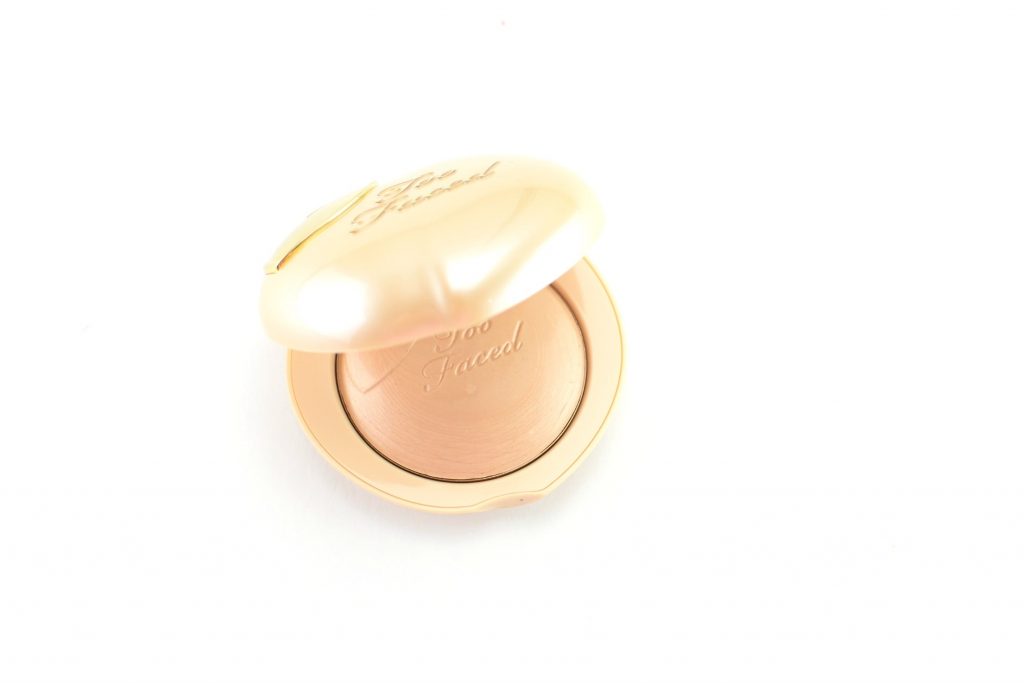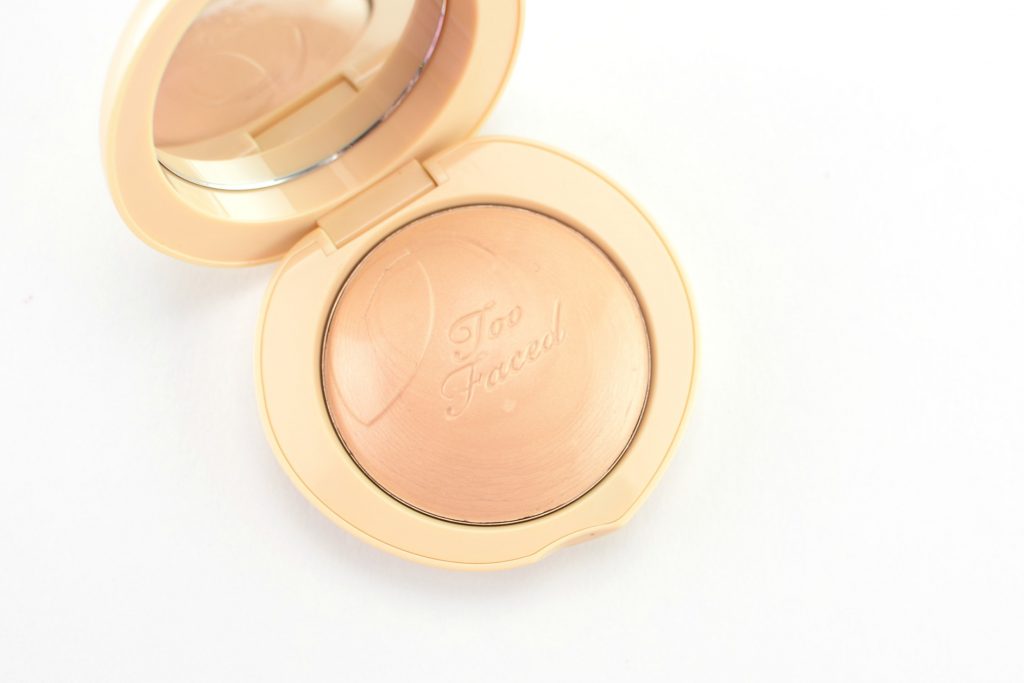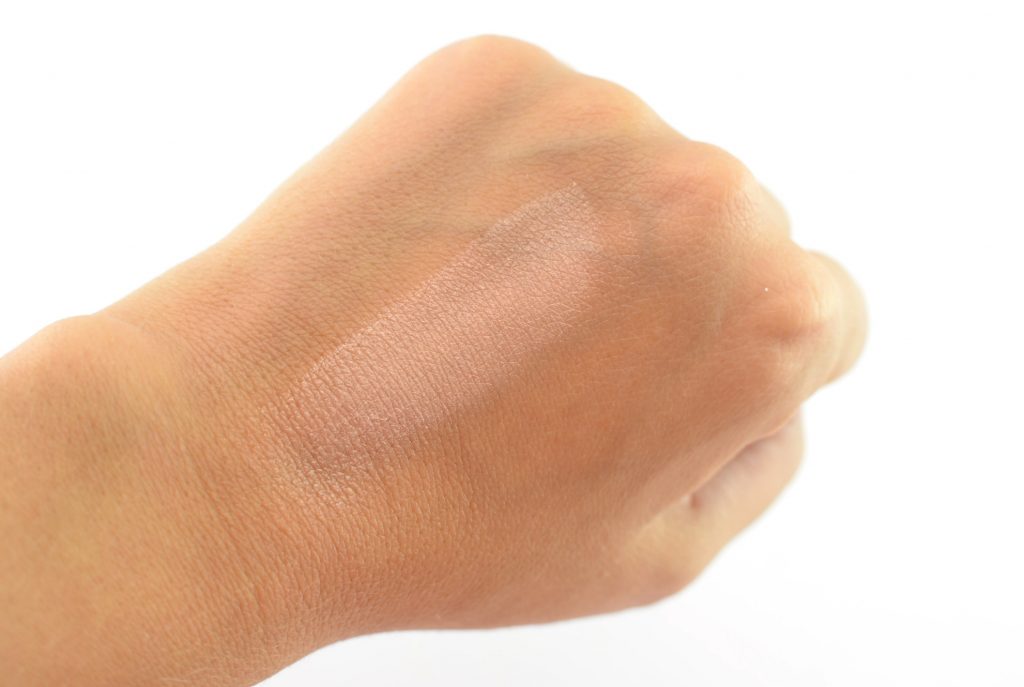 Keeping with the melting theme, the brand also released a universally flattering bronzer. The same magic act applies to the new Too Faced Bronzed Peach Melting Powder Bronzer, in the sense it blends and buffs out seamlessly. You can easily sculpt and define your look by blending this milk chocolate, almost bronzed peachy glow in with your fingers or buffing brush. It's an excellent way to add a little radiance and warmth to your complexion without the harmful effects of the sun. It's the safest way to get a glow without damaging your skin in the process. Simply buff into the areas of the face where the sun would naturally hit your skin or use as all-over makeup look to create that perfectly tan complexion. It retails for $38.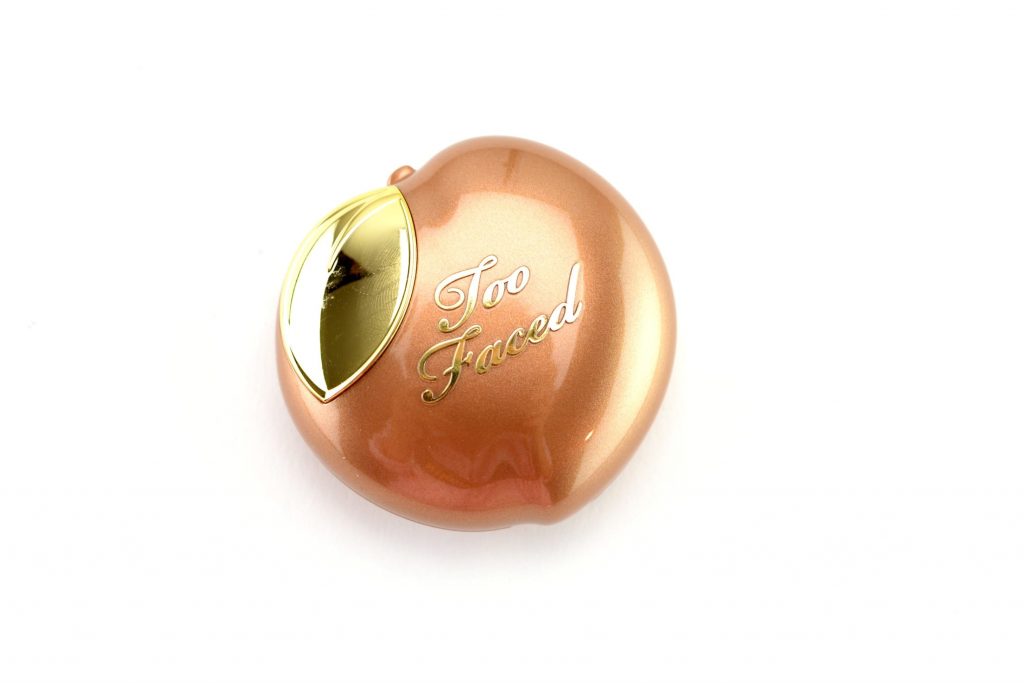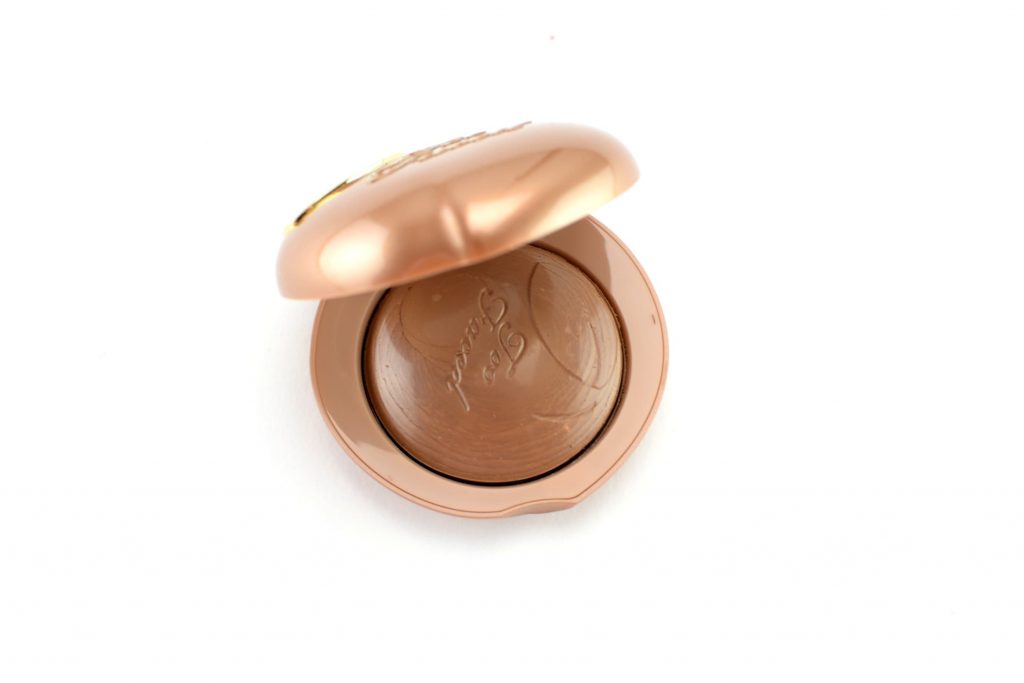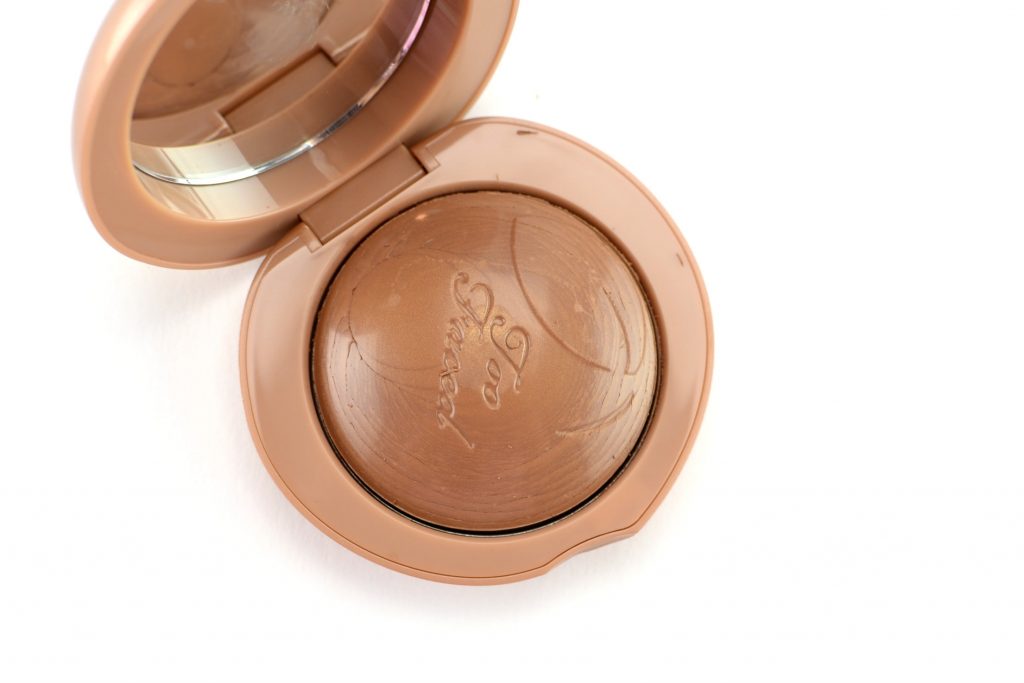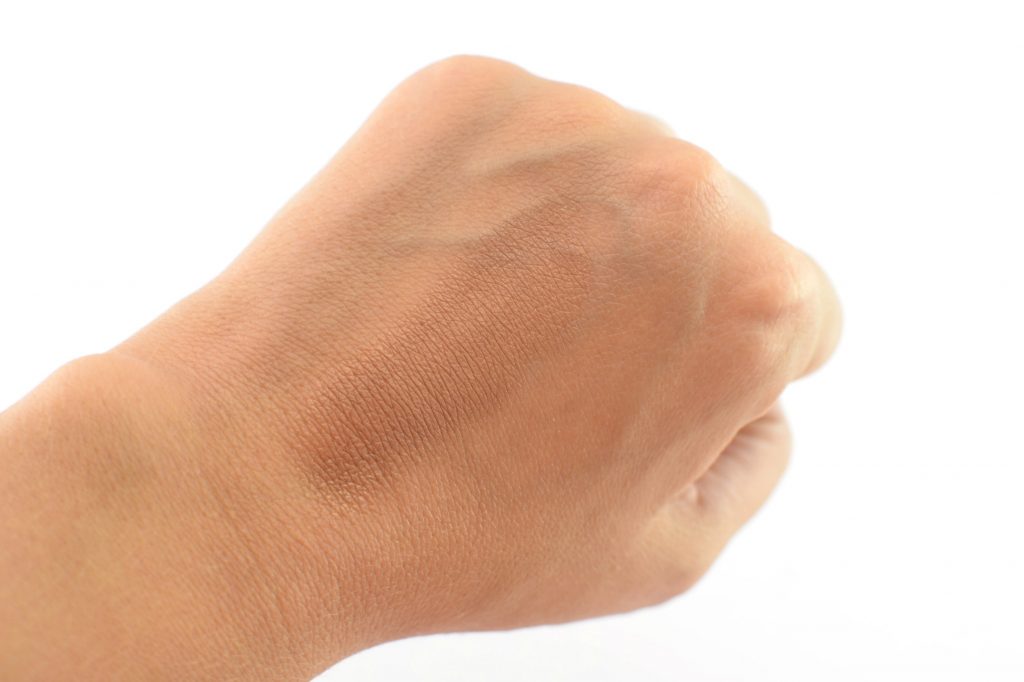 Looking for a product that can define, highlight and sculpt the face, try the new Too Faced Sweetie Pie Radiant Matte Bronzer. This quad of blendable shades help to add a touch of radiance for a soft and flawless complexion. Its skin-brightening and bronzing pigments create that perfect all-over illuminating glow. Each shade can be used on its own or swirled all together for a peachy tone bronzer that can be used in an array of different ways. It will add warmth, along with a perfectly balanced, sun-kissed radiance to the skin. It retails for $38.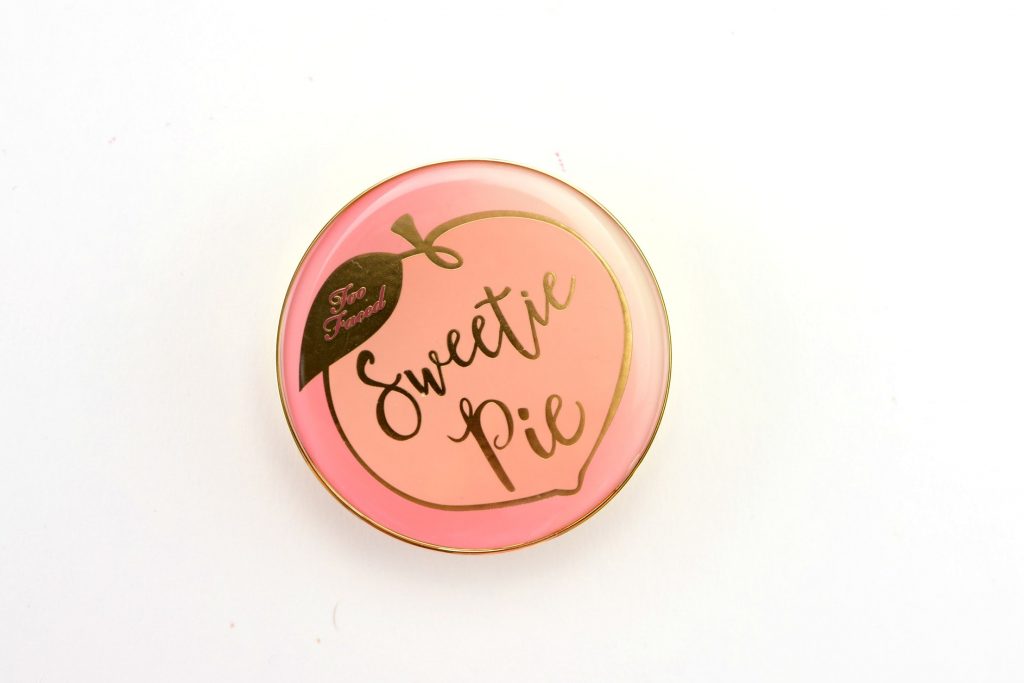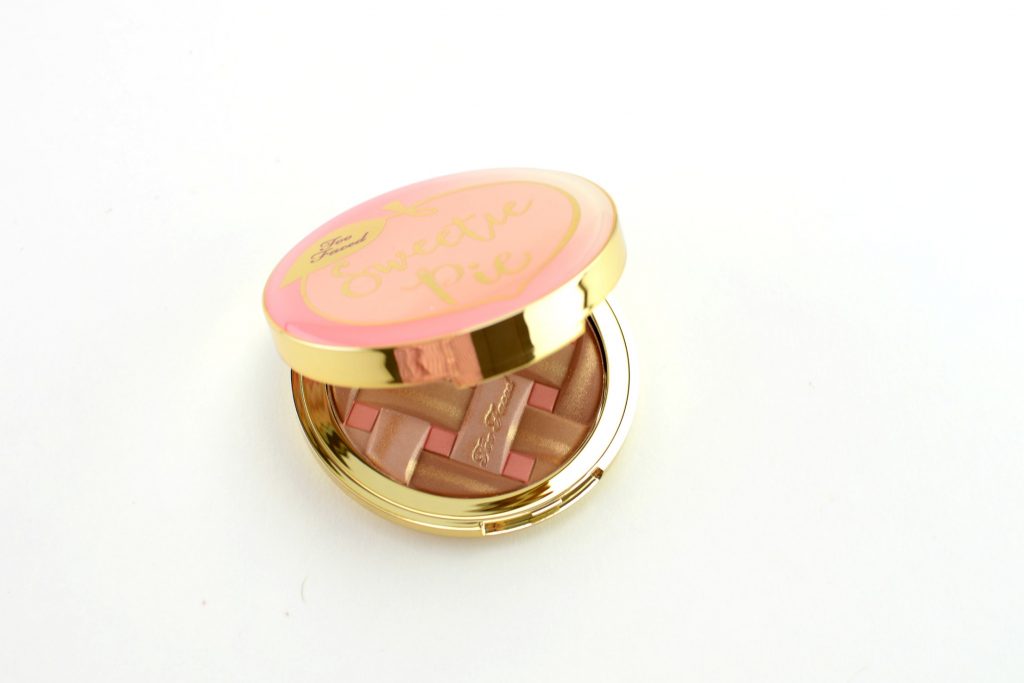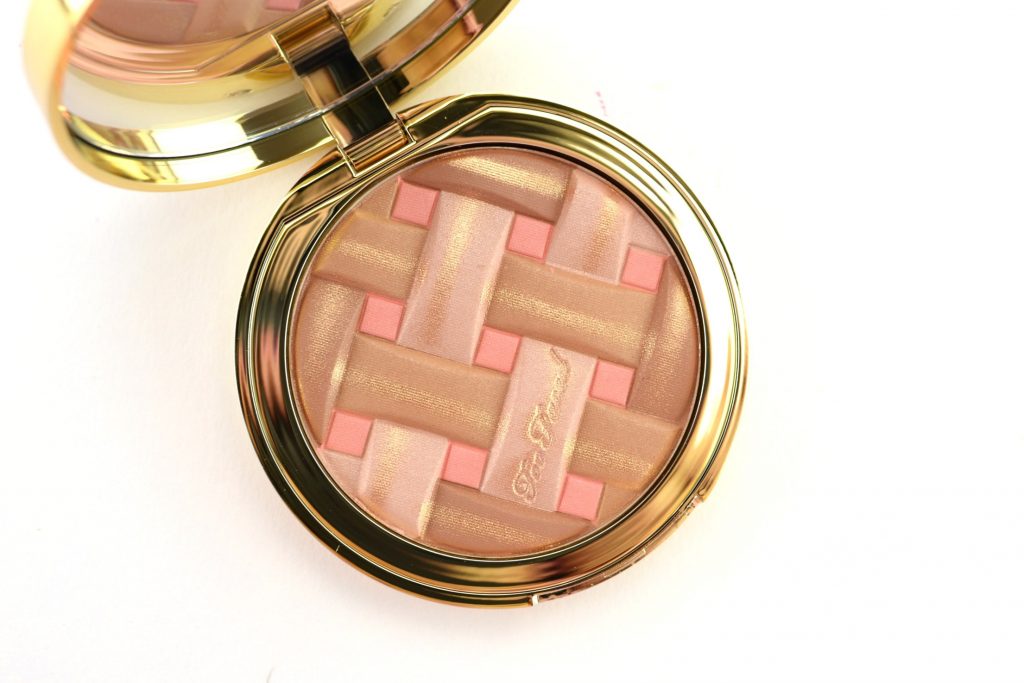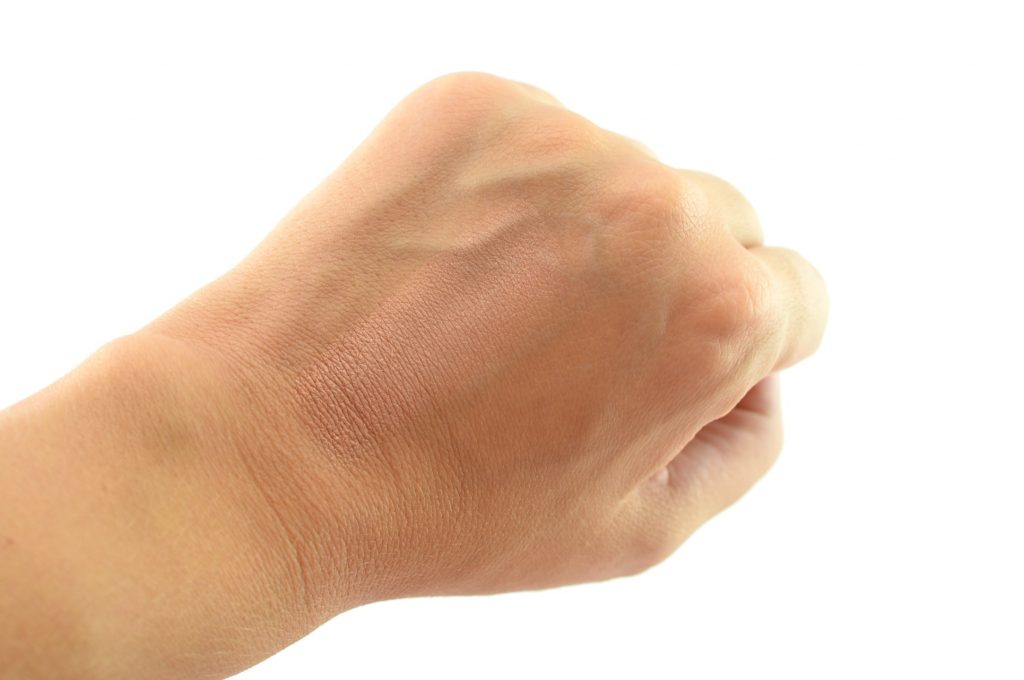 Too Faced Just Peachy Velvet Matte Eyeshadow Palette might be my favourite out of the collection. The Sweet Peach Palette is one that I reach for on the daily, and now she has a new BFF. This 12-shade palette features an array of warm peaches, buttery creams, and rich browns matte shades. Each shade smells like a peaches and cream dream and is designed to compliment one another. You'll be able to create endless fall and winter looks, depending on the shades you combine. Its finely milled formula creates a buttery soft, incredibly cream and silky-smooth texture that glides on smoothly for an effortless finish. It blends into the skin seamlessly with absolutely no fallout or kick-up. Each shade is intensely pigmented, opaque with strong colour payoff in a single swipe, and stays in place all day. When paired with a primer, it doesn't budge, smudge or fade for upwards of 15+ hours. You can easily create a ton of different eye looks without having to reach for another palette.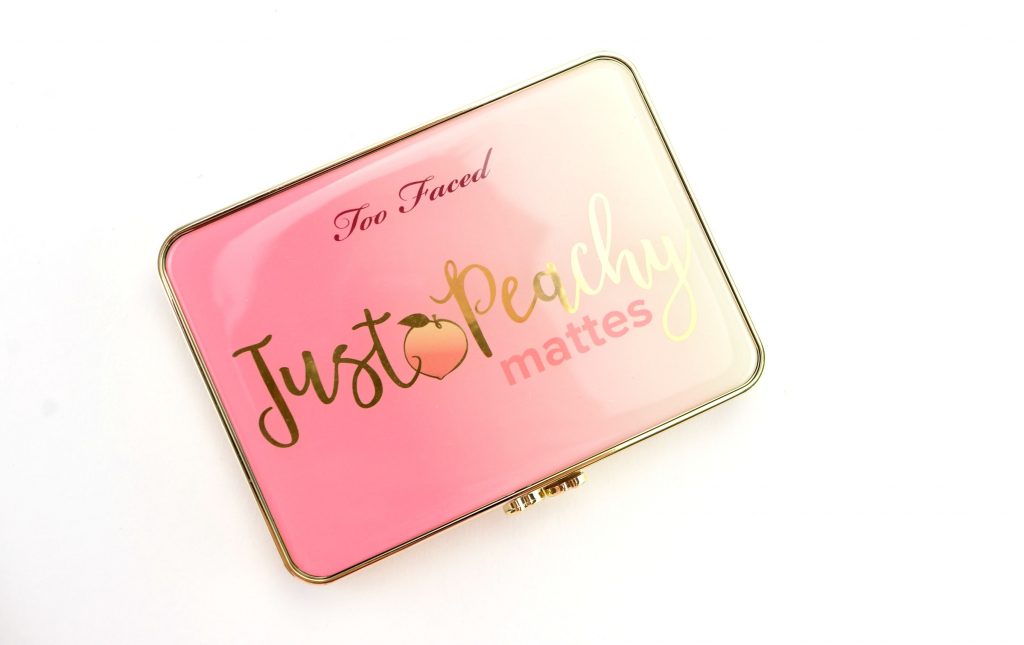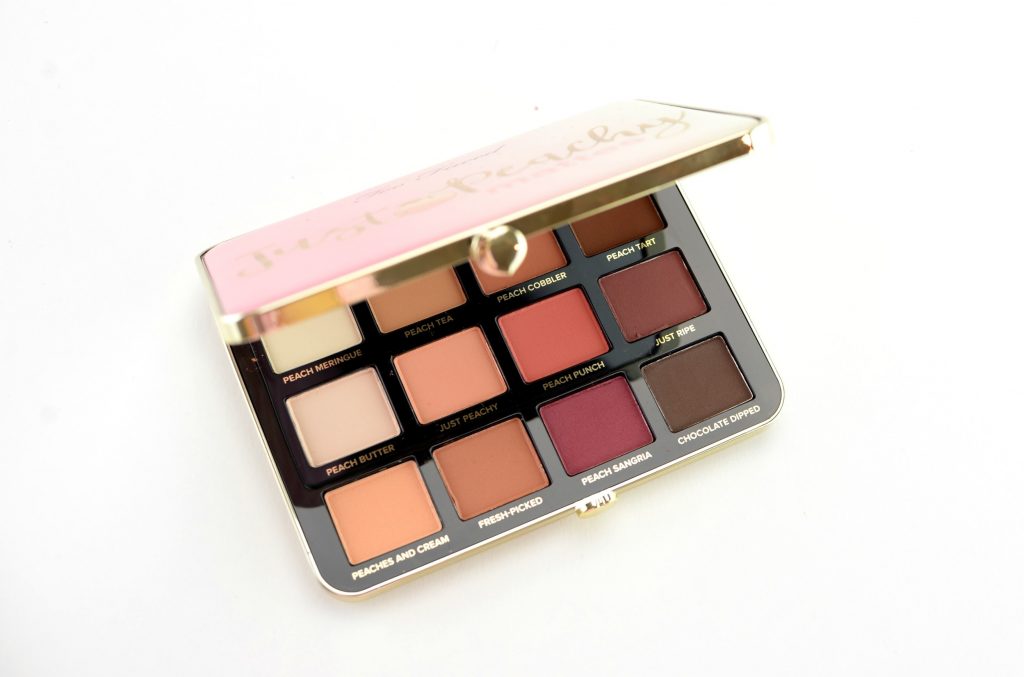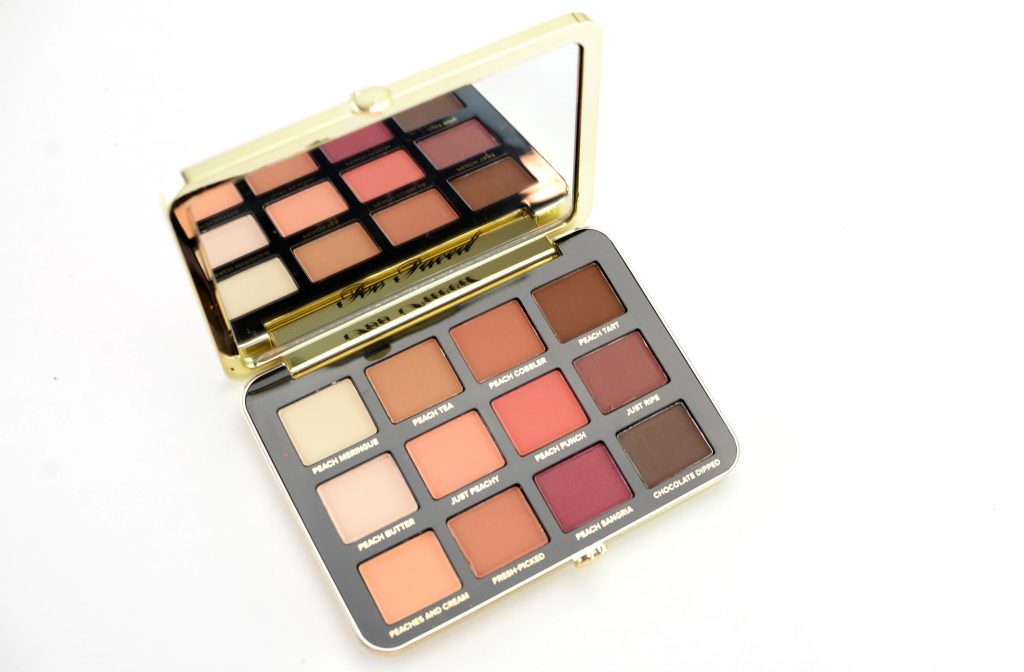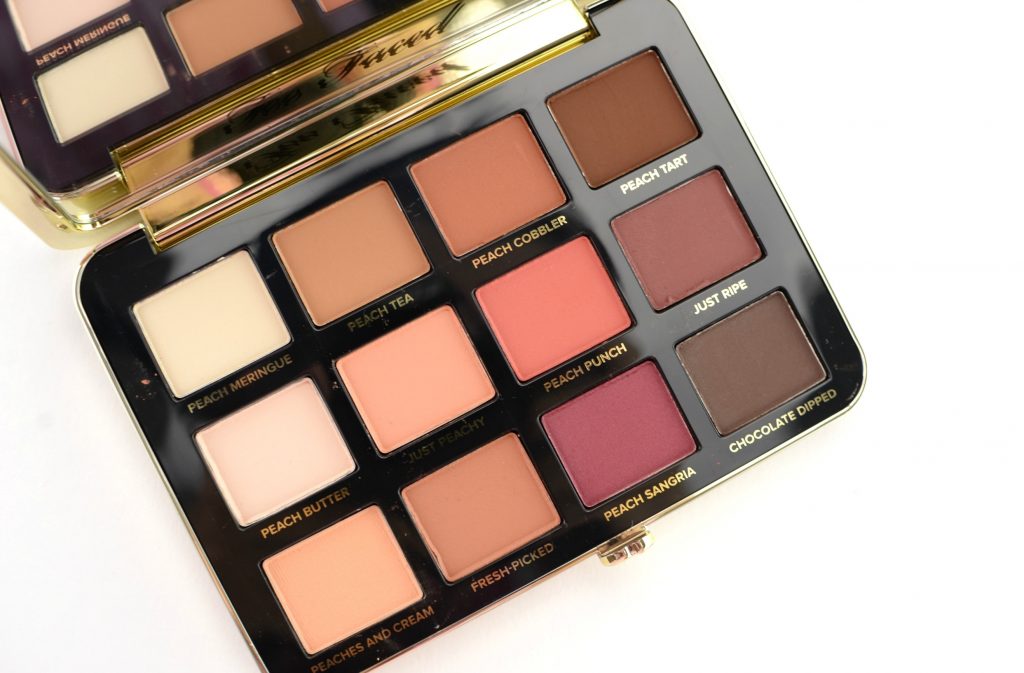 Too Faced Just Peachy Velvet Matte Eyeshadow Palette in Peach Meringue, a light yellow-beige, Peach Tea, a light warm brown, Peach Cobbler, a muted medium burnt orange and Peach Tart, a deep and dark, rich brown.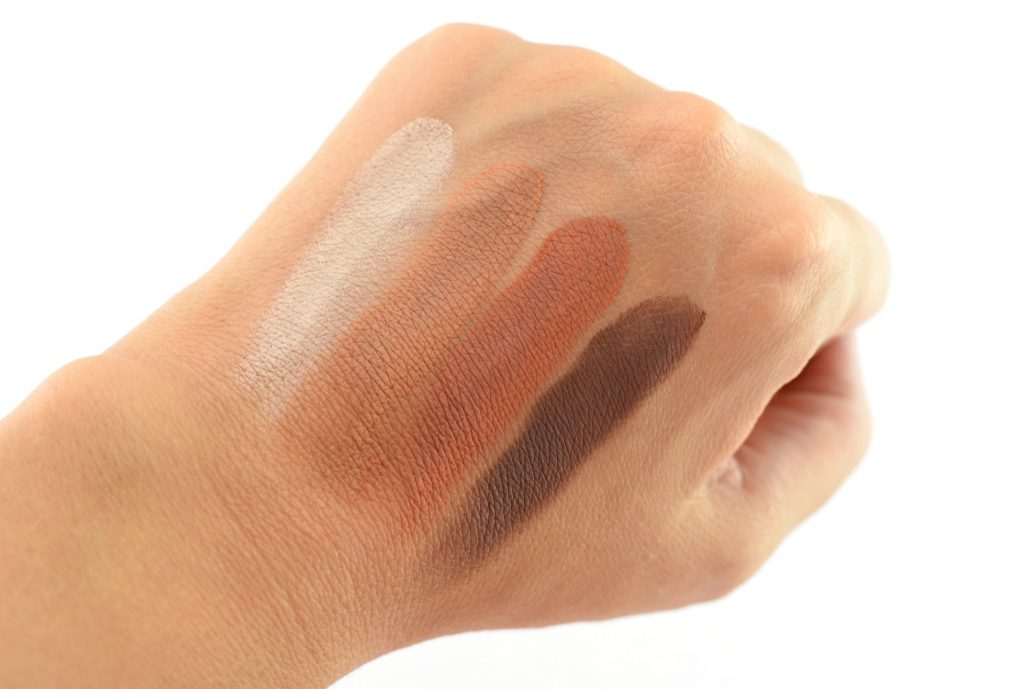 Too Faced Just Peachy Velvet Matte Eyeshadow Palette in Peach Butter, a pale, warm beige with a slight peachy undertone, Just Peachy, a bright and intense coraly- orange, Peach Punch, a vibrant and even more bold pinky coral and Just Ripe, a muted deep reddish plum.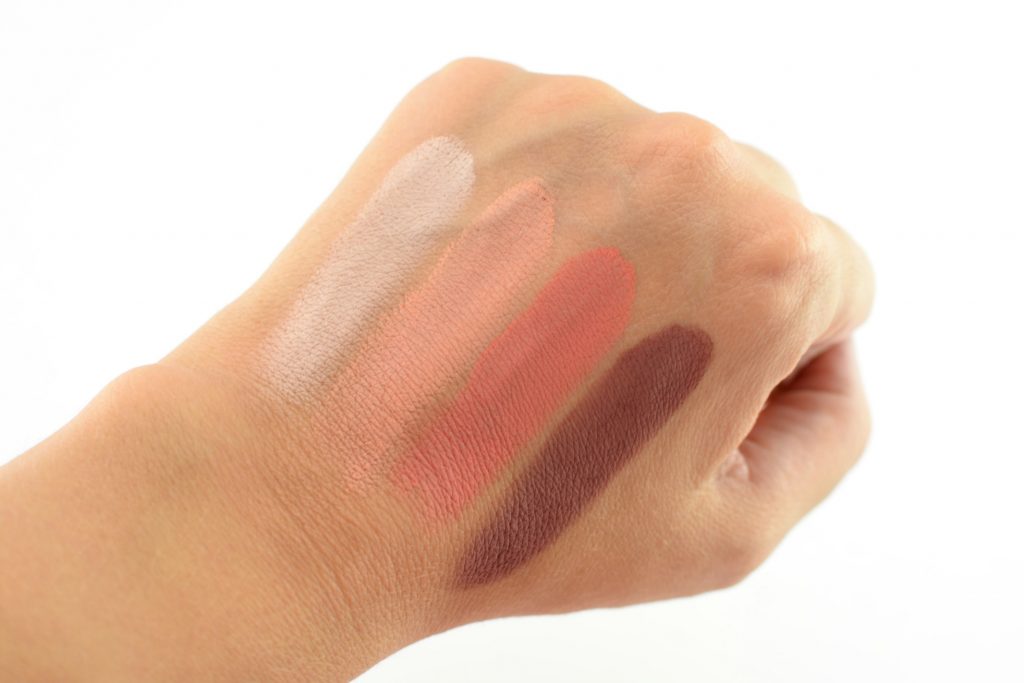 Too Faced Just Peachy Velvet Matte Eyeshadow Palette in Peaches and Cream, a light peachy orange, Fresh Picked, a medium burnt copper, Peach Sangria, a dark berry with a slight fuchsia pearl finish (and the only non-matte in the palette) and Chocolate Dipped, a rich and deep, cool-tone brown. It retails for $55.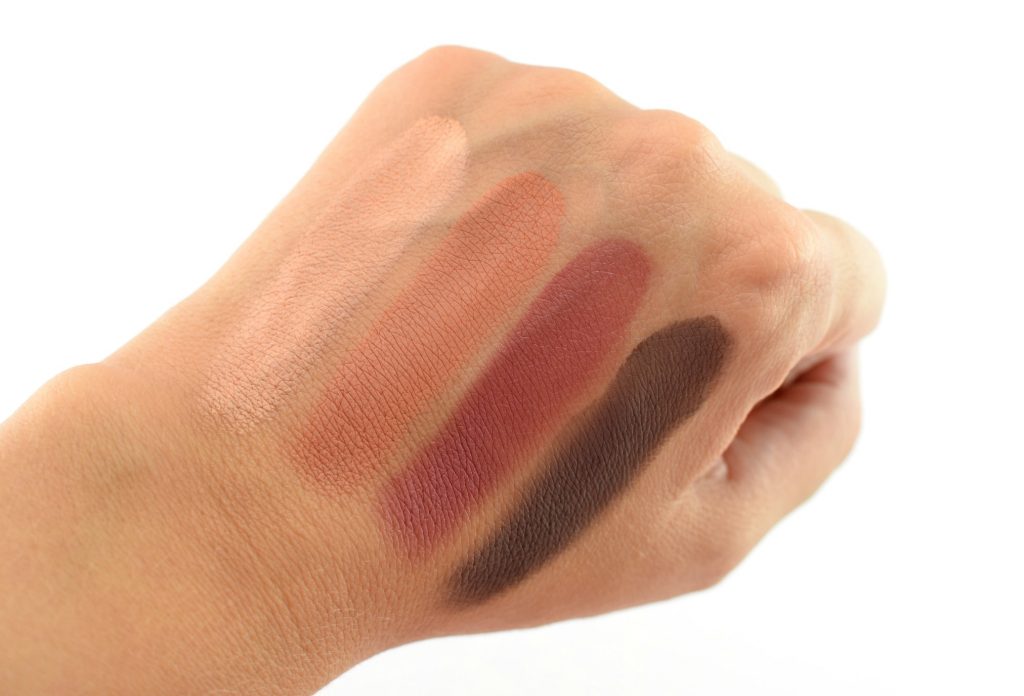 To finish off the collection, we end with Too Faced Peach Kiss Moisture Matte Long Wear Lipstick. It's been awhile since we've seen a traditional lipstick bullet from the brand, but boy am I happy to see this amazing formula. Taking inspiration from my favourite budge-proof, Holly Grail Melted Matte Liquid Lipstick, Too Faced has created a velvety matte cream that's incredibly comfortable, yet lasts throughout the day. Let's not forget about the adorable, yet super chic ivory tube with shiny gold accents. It comes toped with a gold peach and coloured lid to match the shade within. The bullet itself also features the Too Faced logo and small peaches around the sides. The formula itself is rich and creamy, intensely pigmented with a smooth, even coverage. Since it is a matte formula, make sure you apply a good lip balm underneath to avoid dry, cracky lips. Although not completely transfer and budge-proof, it does fade quite beautifully. It retails for $25 in 20 shades.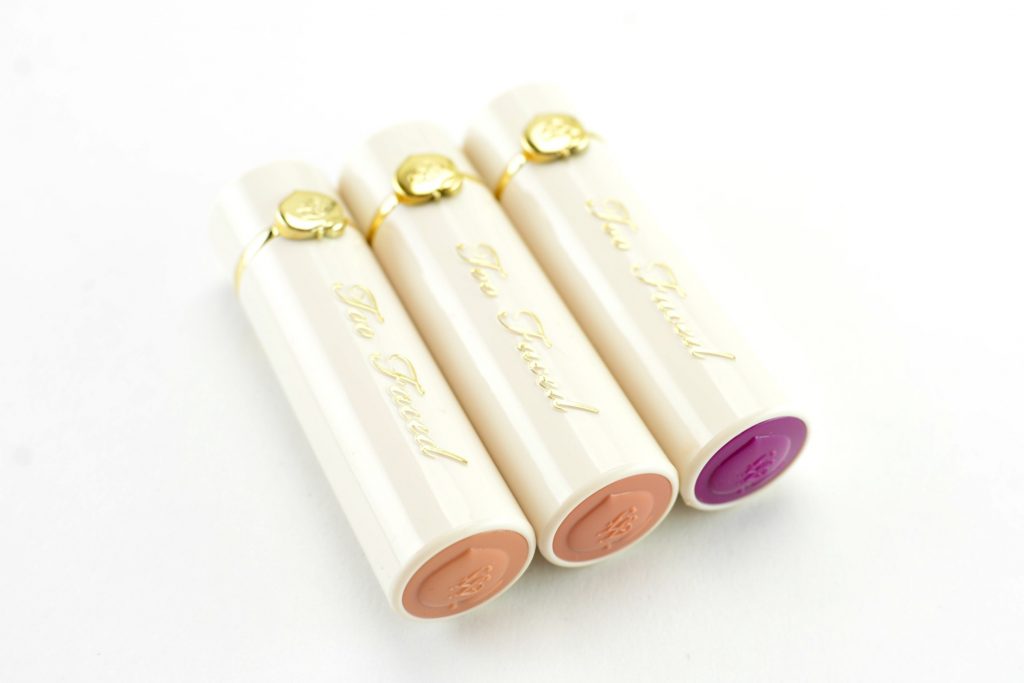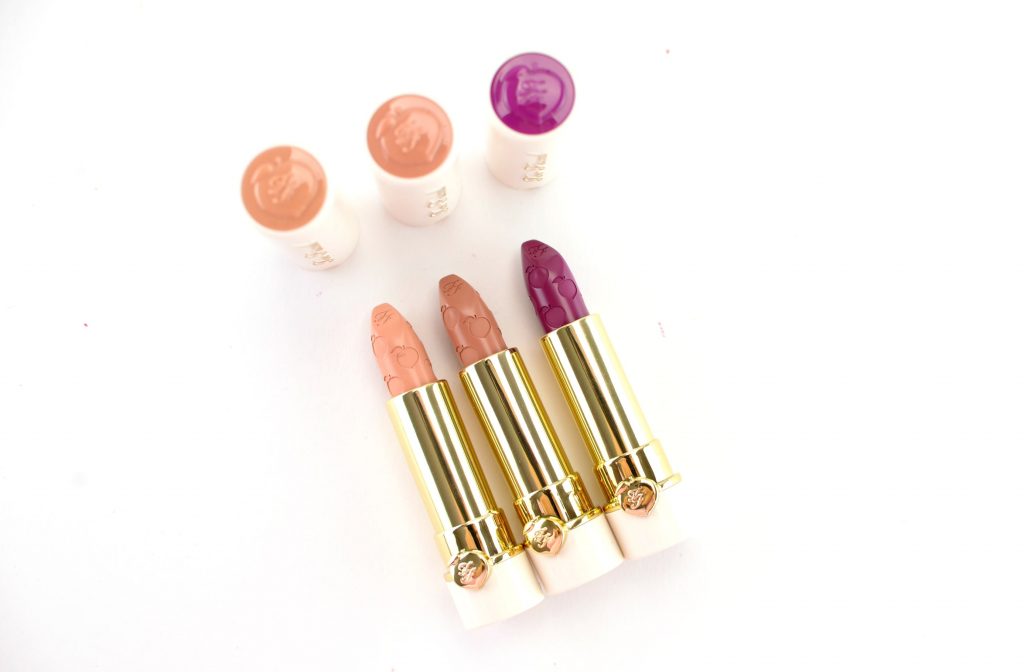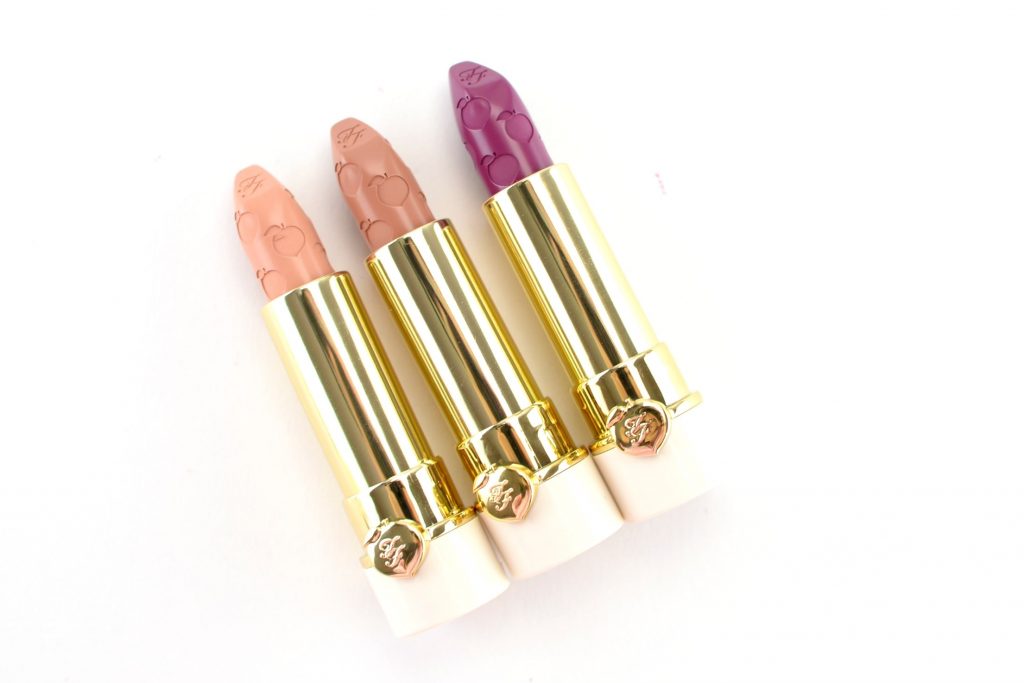 Too Faced Peach Kiss Moisture Matte Long Wear Lipstick in Doll Face, Sunday Funday and Drunk Dial