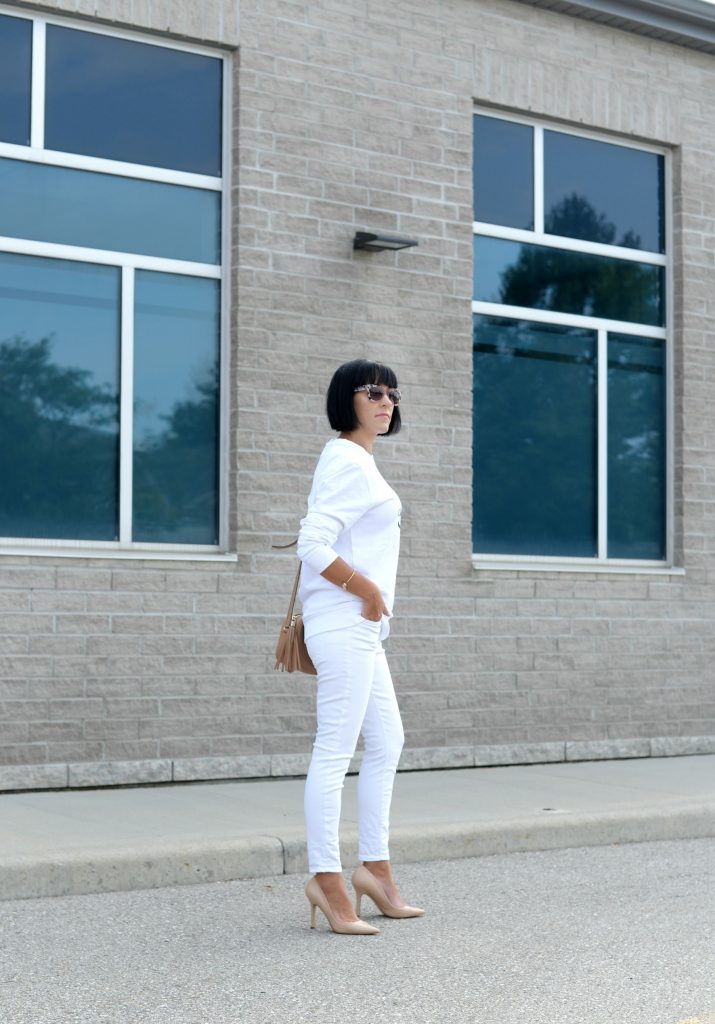 CK Sweater
I'm usually not a fan of flaunting huge brand logos, but it's somewhat different when it comes from Calvin Klein. It's not so much about the logo as it is about the history behind the sweater. It totally reminds me of the 90's and since I'm a 90's kid at heart, you know I had to have it. I feel very much connected to this decade, and although I don't want to get caught up in the past, I love that all things 90's are trendy again.
I'm a huge Kate Moss fan, I mean how can you not be, and I totally remember her being the face of CK in the 90's. That girl was everywhere. This sweater not only brings back so many teenage memories, I'm also trying to channel my inner Kate Moss. And while I totally would have worn this sweater in high school, with some shiny black leggings and Dr. Martens, I decided to keep it simple and chic. It doesn't get any better than an all white outfit in the heart of fall. This sweatshirt is incredibly comfortable and extremely soft and cozy. I opted for a size up, to give it a more laid-back boyfriend feel and to make it extra roomy. Although it's bright white, and makes me a little nervous about spilling something on it, it's an excellent alternative to the classic black sweater we've seen all over Instagram.
I'm not going to lie, I've been eyeing the black version too. I'd probably get more wear out of it in the winter, but I still love the more unusual twist to the white. What do you think about logo sweaters? How do you rock your CK?
What I Wore – Sweater- Calvin Klein, Sunglasses- c/o TOMS, Purse- Gucci, Watch- c/o Wittnauer, Jeans – The Gap, Pumps- DSW