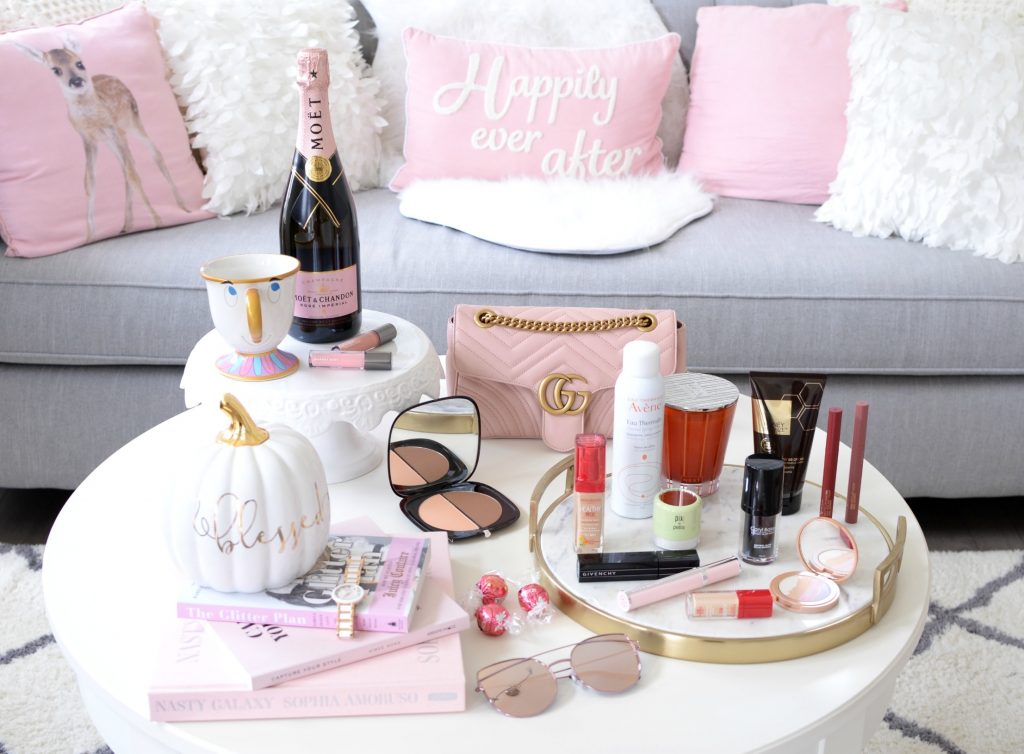 Beauty Faves
I can't believe we're less than 2 months away from the holidays. 2017 is flying by. I love sharing my top 10 items I've been loving for the month. Items that didn't necessarily make it into their very own blog post, but I love them just the same. Running a blog for almost 8 years, has its perks. Testing out the hottest makeup trends and new skincare/ haircare products is one of them. With that, comes the overwhelming feeling of featuring everything that I love on this site. I fall in love with so many new products and I want to share my thoughts and options with you, but I also don't want to overwhelm you. A quick roundup of my monthly faves is an excellent way for me to share products I've been adoring for the past few weeks.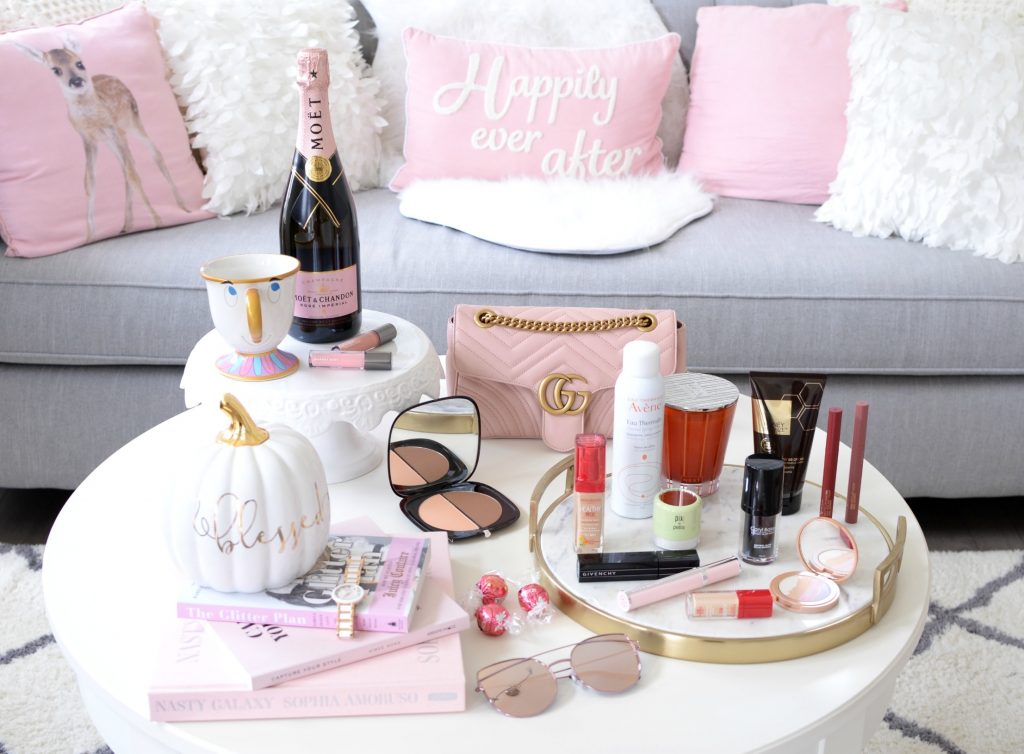 Since I pile on my sunblock like it's my job, my legs were looking a little pale for my recent trip to California. I helped fake a radiant tan with The Body Shop Bronzing Body BB Cream. This lightweight cream helps to perfect, even out skin tone and smooth the skin with community trade honey. Not only does it help keep my skin incredibly silky smooth and hydrated, it helps to create a sun-kissed glow to the skin. It also helps to blur imperfections for a flawless finish in seconds. Unlike self-tanners that go on patchy, have an awful fake tan smell and stain your clothes, this unique formula blends into the skin seamlessly with little to no effort, smells like the beach and doesn't rub off on clothes. This is going to be amazing for winter when our skin goes into hibernation mode, yet we still want to show-off our sexy legs in cute skirts and dresses.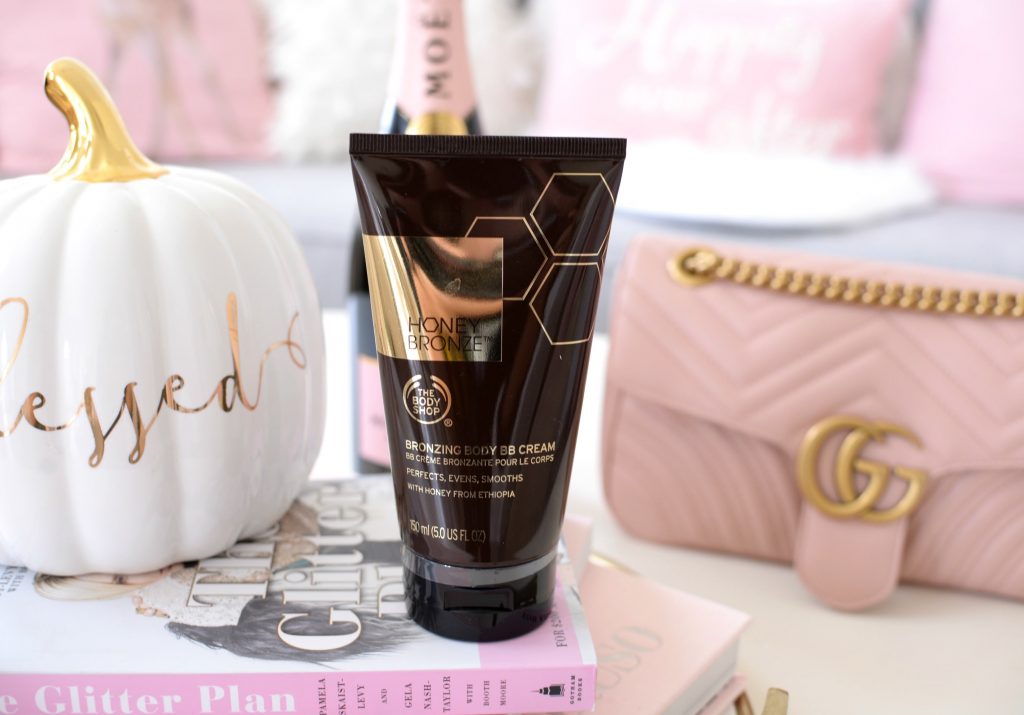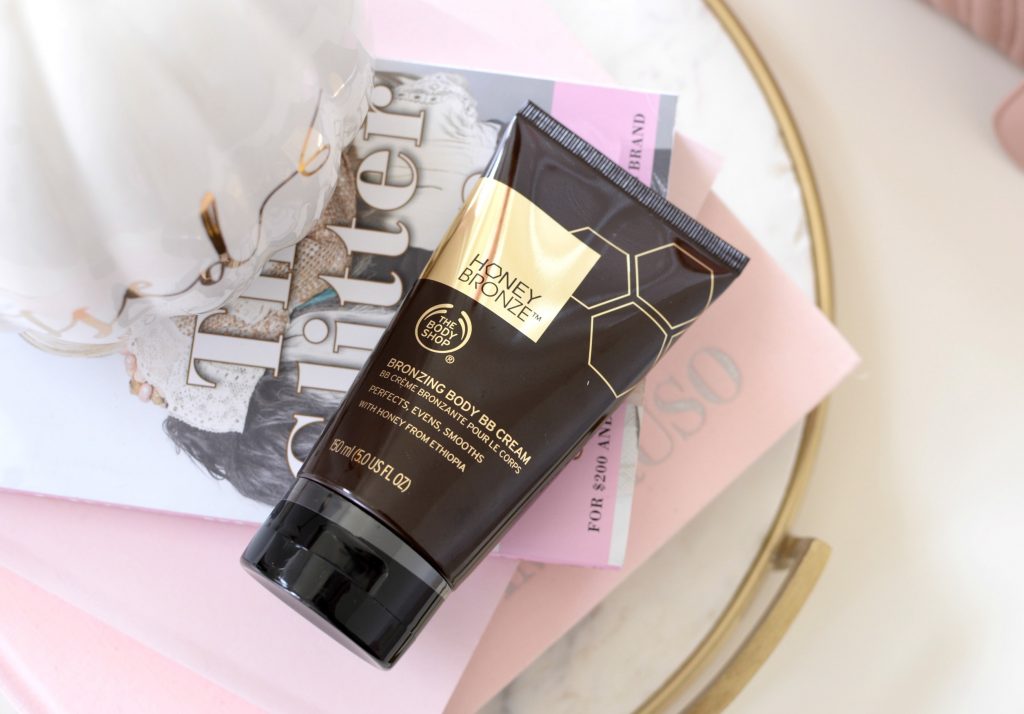 The Golden State is best known for sunshine and sandy beaches, so there was no way I could go there without a radiant glow (or at least fake one). Caryl Baker Visage Radiant Glow Drops was the perfect solution for adding a touch of radiance to my skin while on holidays. Although it can be used as a primer before foundation, or afterwards for a bright and dewy finish, I actually used it as a liquid highlighter mixed in with my foundation. It glides across the skin with ease, hydrates instantly and blends into the skin for a seamless finish. It provides an excellent base for my products to adhere to, while creating a stunning luminous dewy look. This helps to liven up the skin, while creating a slight blurring effect on the skin. A fresh, shimmer-free, youthful appearance with gorgeous luminosity. It retails for $35.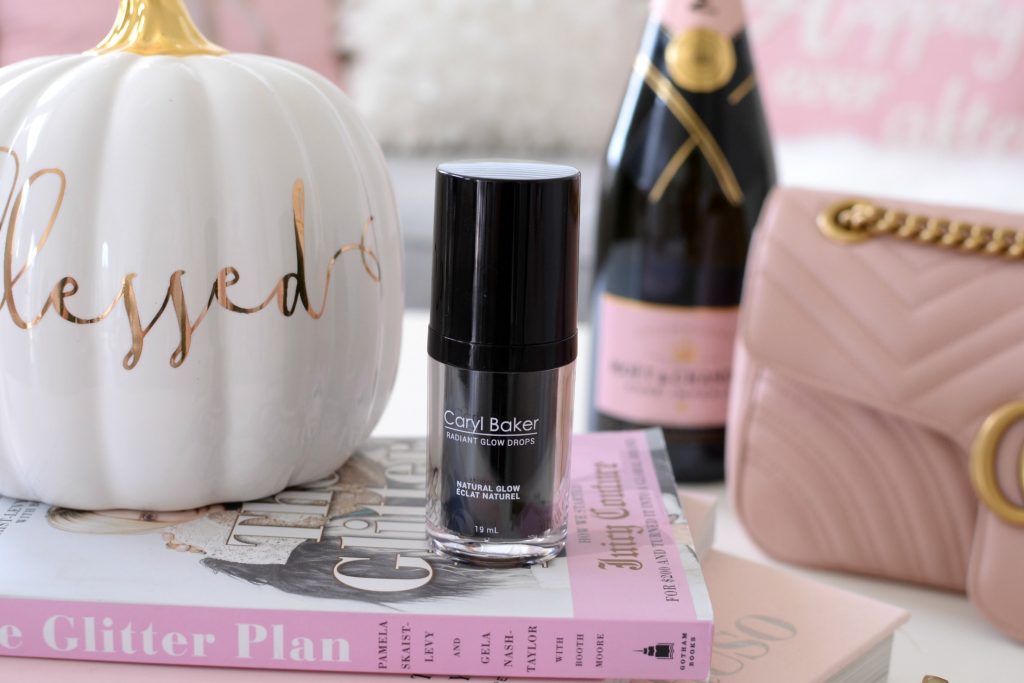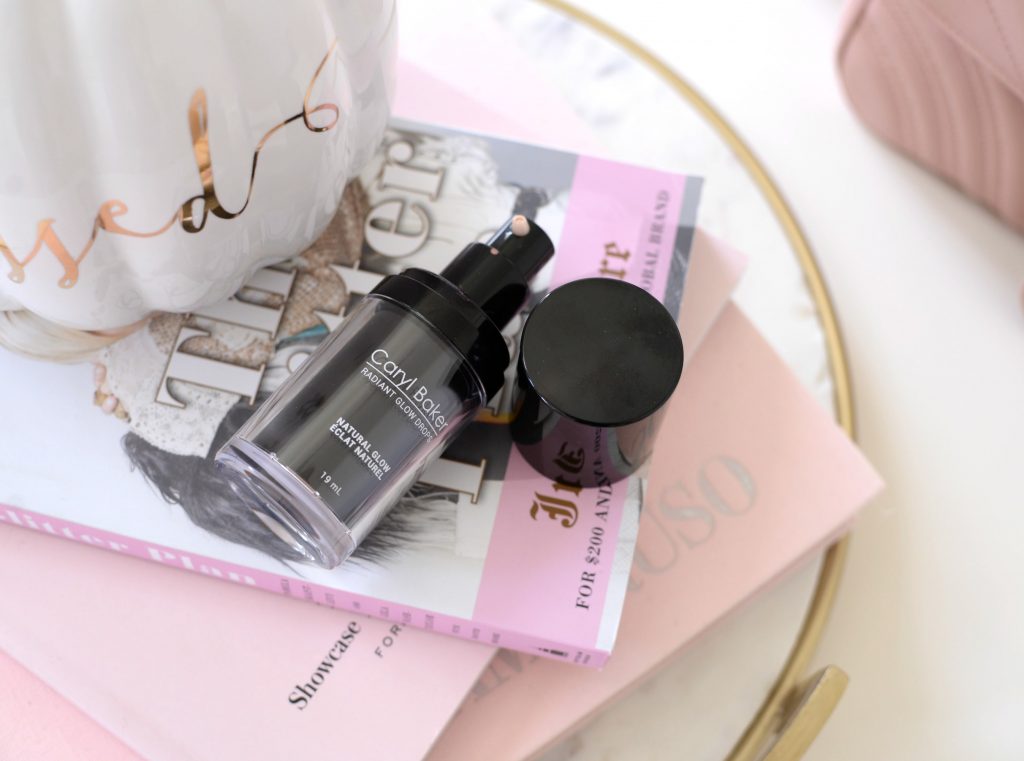 For foundation, I brought the new Bourjois Healthy Mix Anti-Fatigue Foundation. It's formulated with vitamin C, E and B5 that help to create a flawless, radiant and luminous complexion. Its incredibly lightweight with a rich and creamy formula that instantly provides a medium, yet buildable natural finish. It helps to moisturize and awaken the skin and locks and sets in place for the entire day. No matter how hot or sweaty I got, it looked just as beautiful as the moment I applied it in the morning. It helped to conceal redness (little too much sun exposure), dark circles (cause you know I didn't get enough sleep while I was on holidays, along with evening out my skin tone and diminishing the signs of hyperpigmentation. It retails for $35.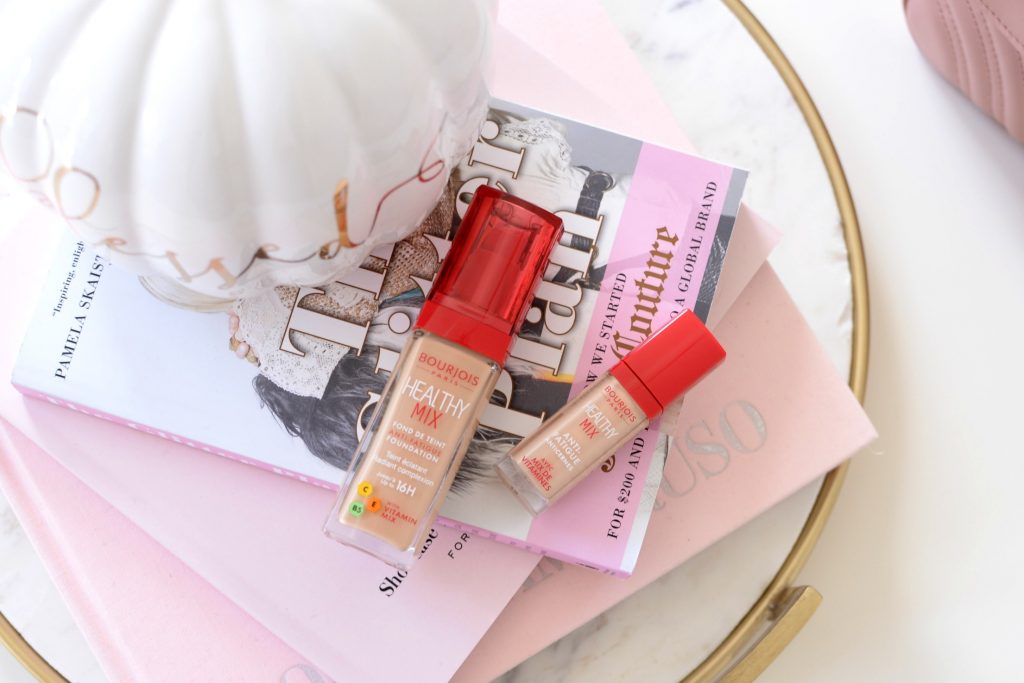 On days when I was looking for a little extra coverage, I reached for the new Bourjois Healthy Mix Anti-Fatigue Concealer. I went a shade lighter than my natural skin tone to help brighten my under-eye area. Its innovated wand applicator is perfect for travel, just apply, blend out and go. Its unique light-reflecting pigments help to blur, even-out and add a touch of radiance all with a silky-smooth finish. This ultra pigmented and full coverage concealer hides all my imperfections, while still managing to be completely weightless. Its long-wearing formula stays in place the entire day, without creasing or oxidizing, yet stays completely comfortable without feeling or looking cakey, thick or dry. In a single drop, I can achieve true opaque coverage that looks and feels like second skin. It retails for $20.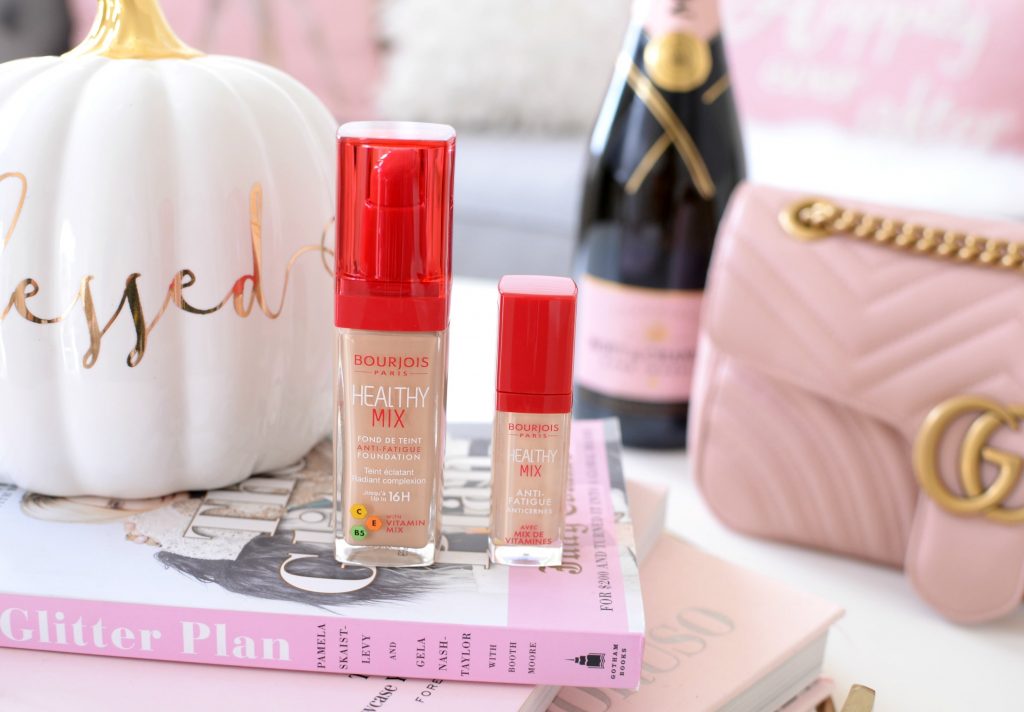 Speaking of radiant skin, I also packed my favourite tarte Make Believe In Yourself: Spellbound Glow Rainbow Highlighter. This intensely iridescent rainbow highlighter features 4 shimmery pastel shades, and although each one stands out on their own, it really becomes magical and unicorn-inspired when swirled and blended together. It features an ultra-soft, cream and buttery smooth formula that applies to the skin like a dream. Although you  get an intense and bold highlight, thanks to its incredibly pigmented formula, there isn't any large chunks or glitter, which I can appreciate. I applied it to the high points of my face, such as my cheekbones, temples, even below my browbone for all day highlight and glow. It's on sale right now for $31.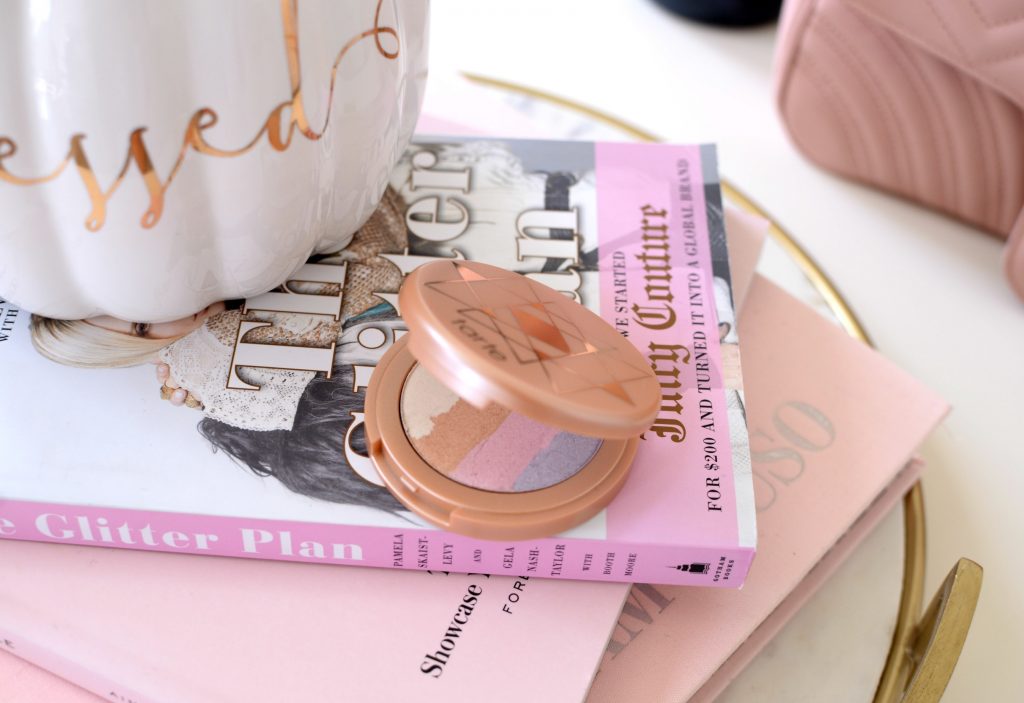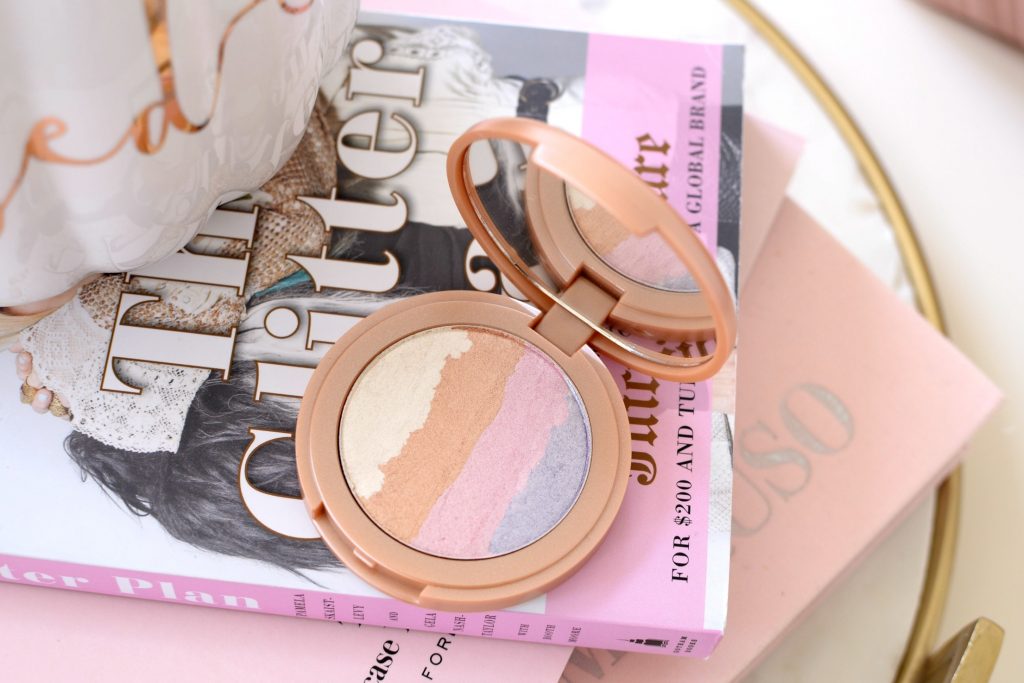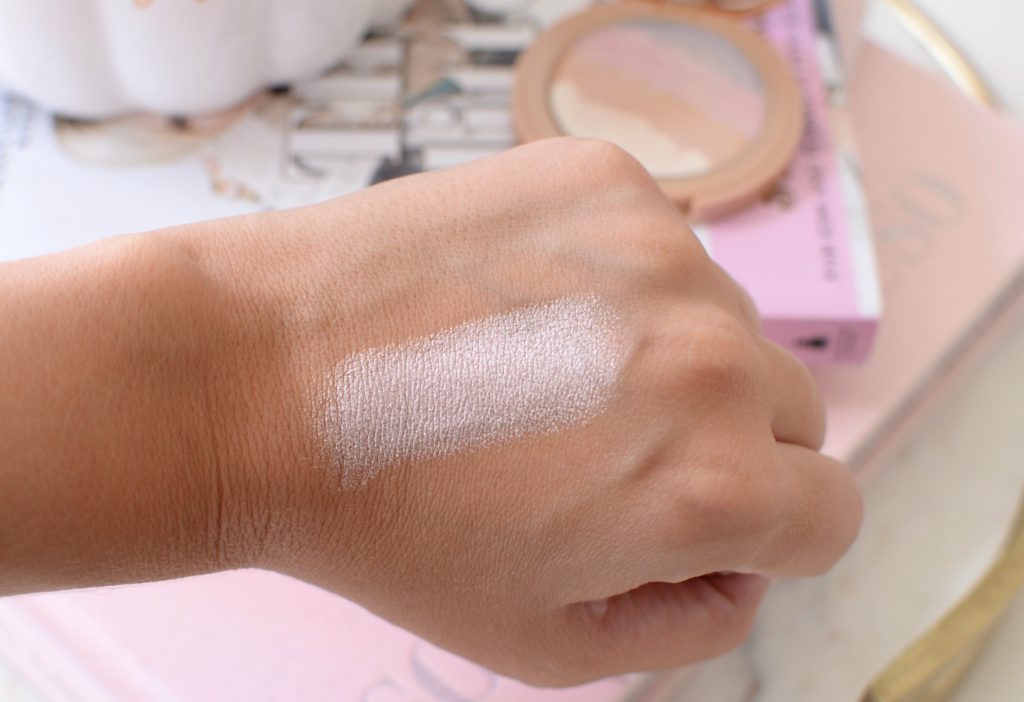 The key to any flight is staying hydrated. While I may not drink enough water while traveling, I do bring along my Avène Thermal Spring Water wherever I go. It helps to instantly hydrate and revitalize my skin with minerals for gorgeous glowing skin all day long. It helps to soothe and refresh my skin during the day and can be applied both before and after makeup. It helps to calm any redness I may be experiencing and an excellent way to freshen up dull, tired, over-sun exposed skin. When applied in the morning, it allows my skin to soak up all the moisture from my face cream. When applied during the day, it helps to keep my skin feeling soft, hydrated and awake, along with keeping my foundation locked into place. It retails for $16.25 for 150ml.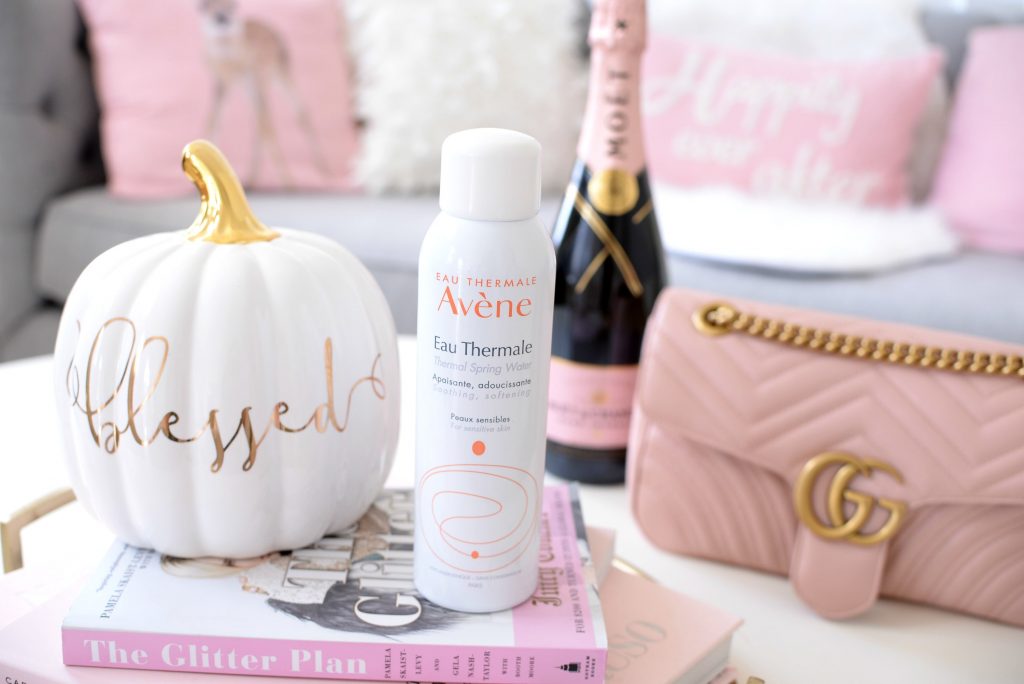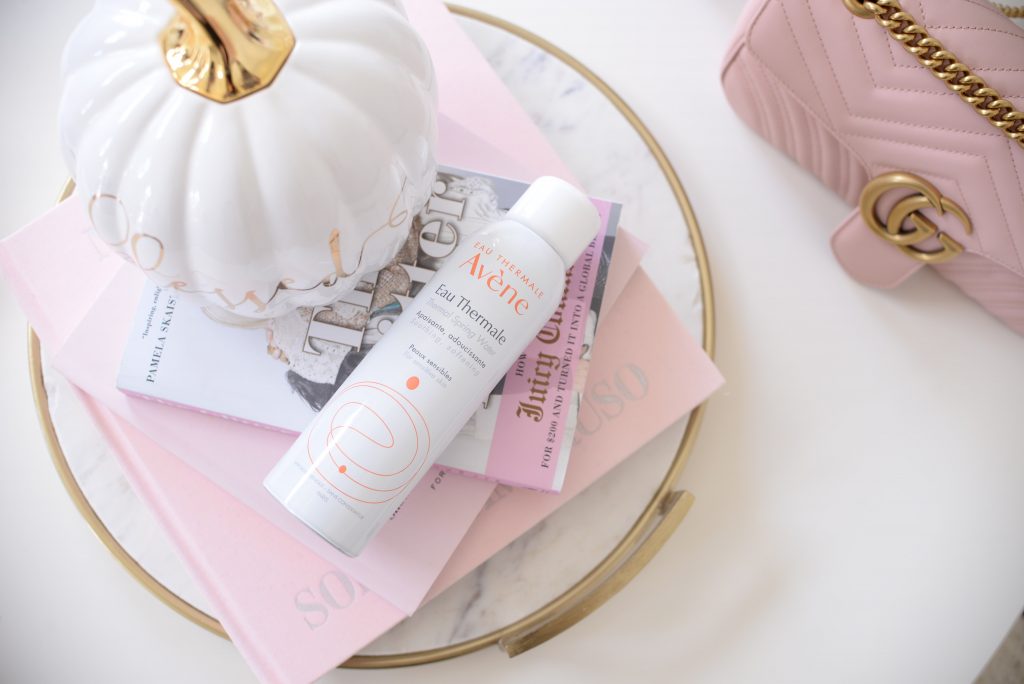 On days when I was feeling a little too dewy, I'd apply a small amount of Pixi Quick Fix Powder to my T-zone. This lightweight, invisible powder instantly helps to create a velvety matte finish that didn't look too flat or dull. Its sponge puff top allowed me to carry it with me in my purse and easily blend it into the skin while I was on the go. Unlike some transparent powders that can leave a white caste on the skin, or show up white in photos, this powder almost melts into the skin for a perfectly airbrush finish that doesn't look dry or cakey. For someone who suffers from dry skin, this doesn't cling to any dry patches, nor does it look patchy or pasty. It blurs imperfections and creates a seamless, flawless complexion that locks your makeup in place the entire day.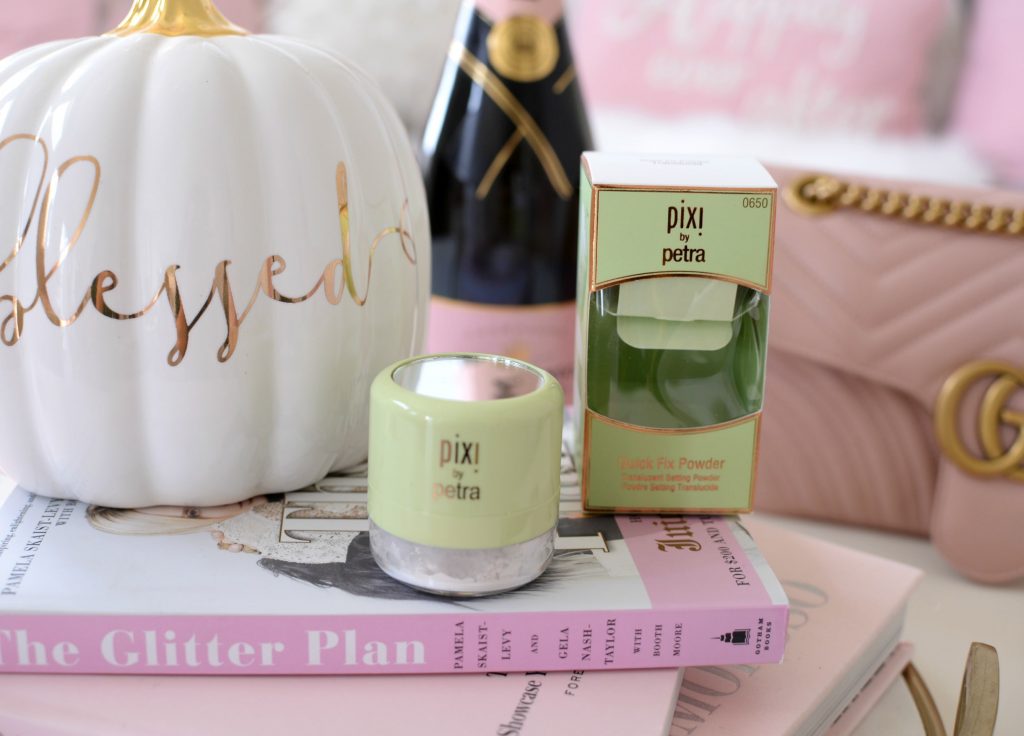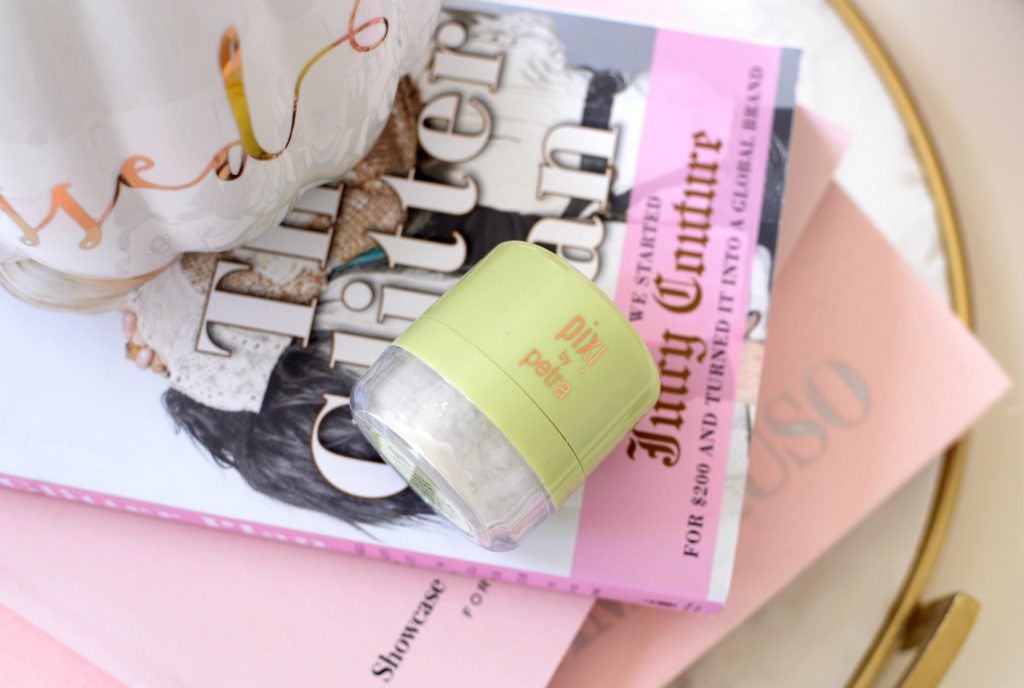 Probably not the most practical compact to travel with (look at the size of it), but I couldn't help but bring my new Marc Jacobs #Instamarc Light Filtering Contour Powder in Hi Fi Filter 60 with me. Honestly, it's going to last my entire life, it's the size of my head. Although the highlight shade is a tad too dark for my pale complexion, the warm brown shade acts as the perfect bronzer shade for me. It instantly helps to warm up my complexion without looking too intense or orange. Its incredibly finely milled, silky smooth formula blends in and buffs out like a dream. No extra buffing needed, which allowed me to spend more time taking in the beautiful beaches. It also contains vitamin A, C and E which helped to keep my skin velvety soft, smooth and nourished the entire trip. The matte formula ensured no matter how deep I applied it, it never looked chalky or created flashback in my photos. It retails for $61.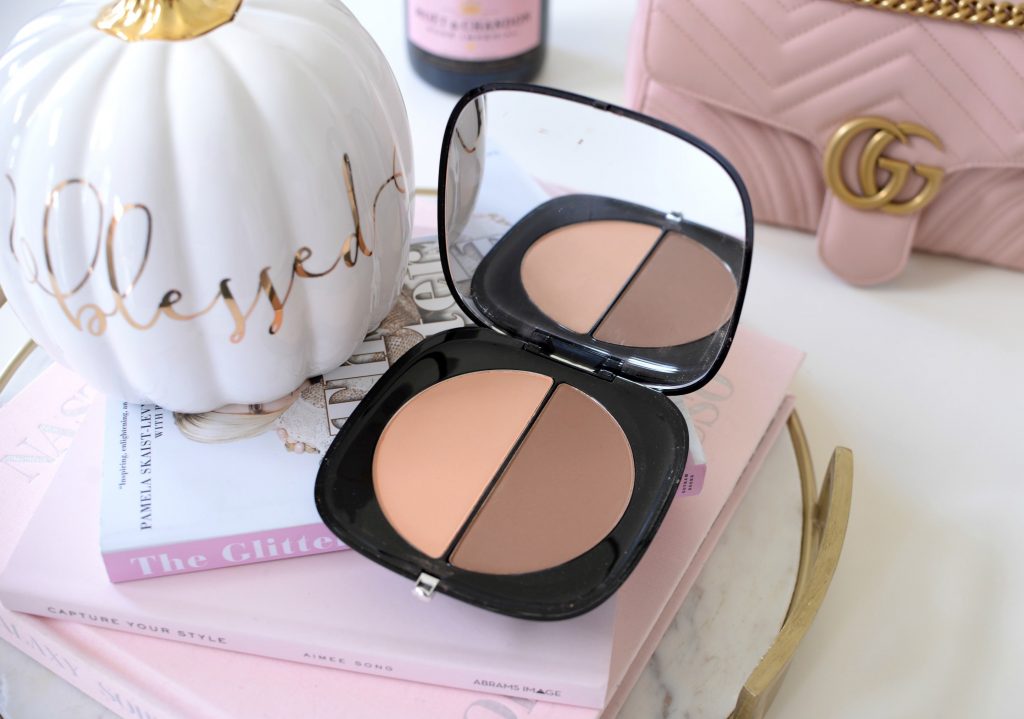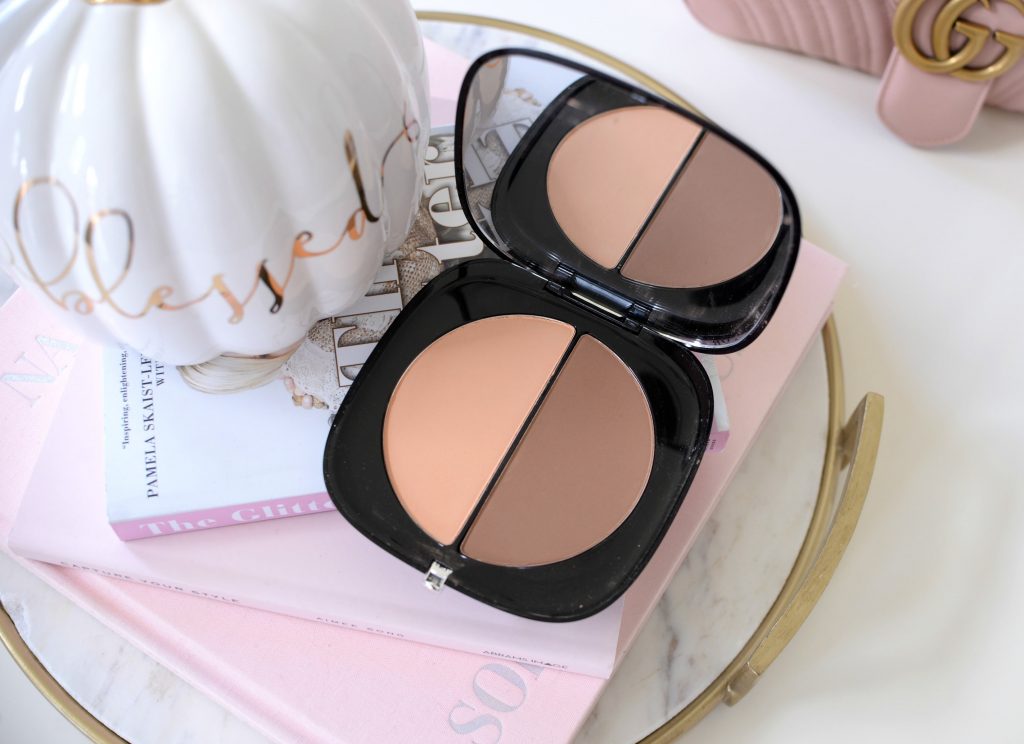 You guys already know I'm a huge fan of Quo Matte Lip Crayons, so it's no surprise that I brought a few with me to Cali. Its twist-up design and slightly rounded tip make the application process a breeze. It's a no muss, no fuss lippie that glides onto the lips like butter. Its lightweight texture is comfortable to wear the entire day and its extremely pigmented formula allows you to achieve a true opaque coverage in a single swipe. It applies smoothly and effortlessly, outside the lip without the use of a pencil and fills in the lips like a regular lipstick. Although not completely transfer-proof nor long-wearing, it wears beautifully for a solid 5+ hours. Brick is the perfect vampy red, whereas Chestnut is your more wearable, every day nude. It retails for $12.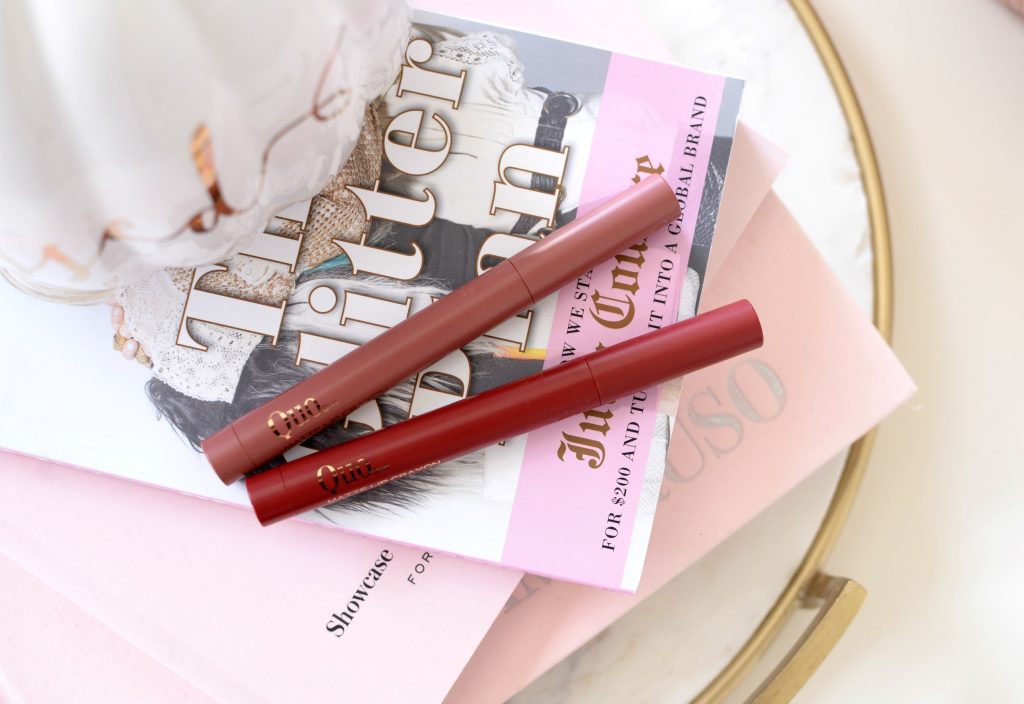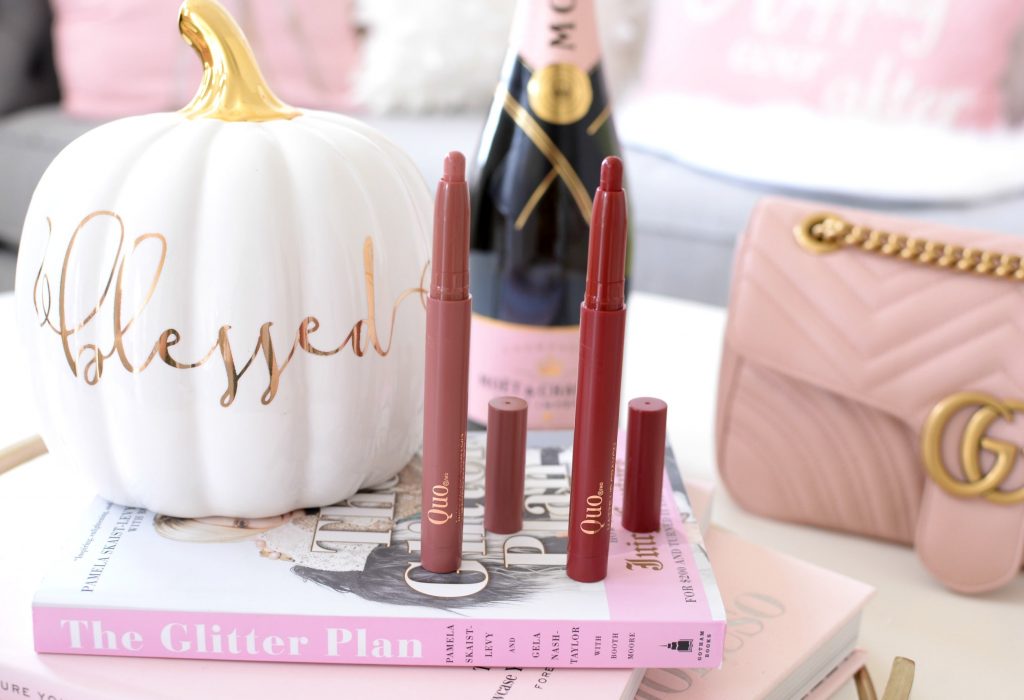 Looking for a little extra luster and sheen, Mac Huggable Glass features a "dual-phase" formula that helps to create both shine and comfort. Its unique gel-like texture is slightly runnier than your typical lip gloss, but its lightweight formula is incredibly nourishing and hydrating. I tend to forget that Mac makes killer lippies, and these are no exception. Its semi-sheer to medium coverage is silky smooth, non-sticky and applies like butter. Its completely weightless once applied to the lips and offers a nice wash of colour. Although you can build up the intensity, it's more on the sheer side that looks amazing on its own or paired over your favourite lipstick. It has a slight vanilla scent that adds both depth and shine to any lipstick look. Not as long-wearing as other lip glosses, they do last a decent amount of time before slowly starting to fade. Embraceable Me is a sheer pale baby pink and Pleasure First is a warm blush pink. It retails for $24.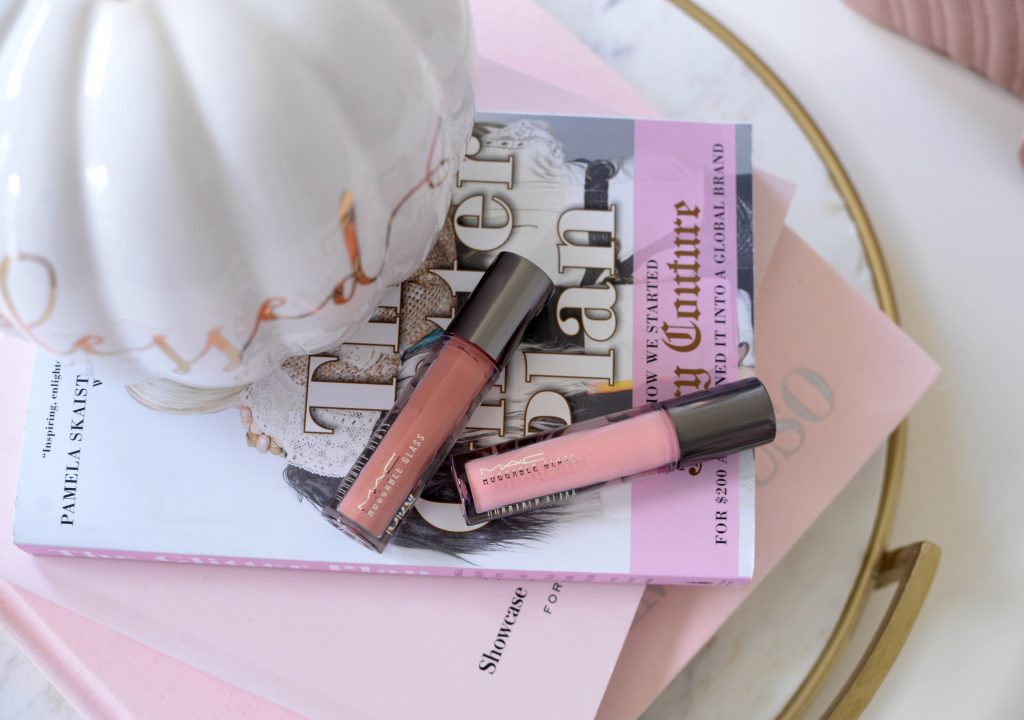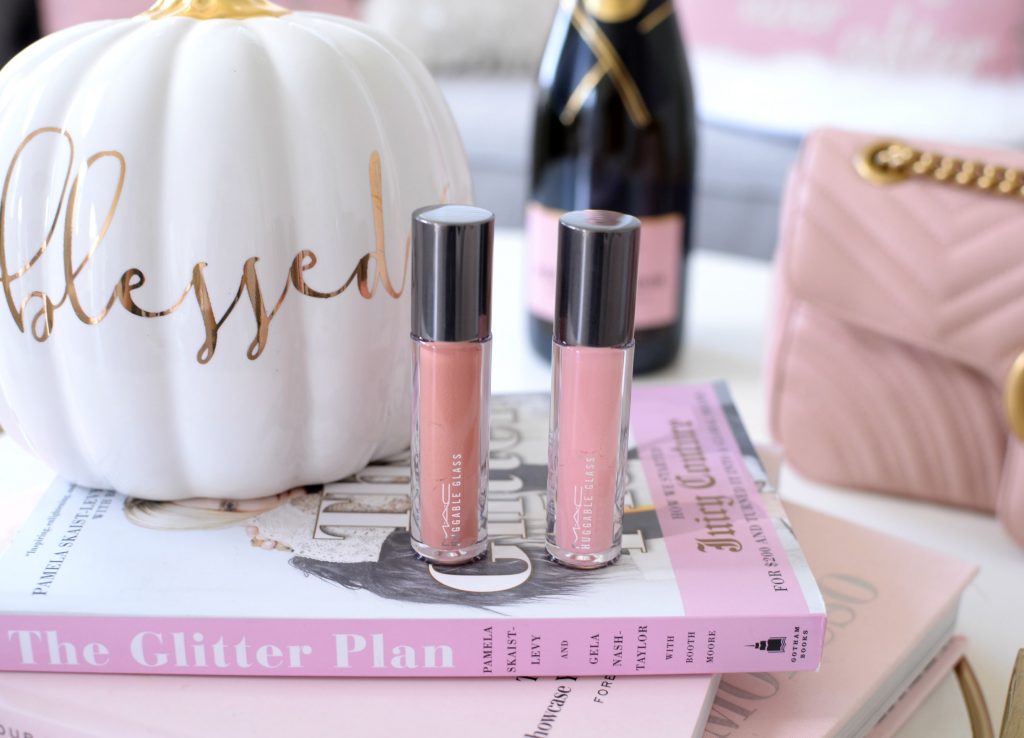 I can't apply falsies to save my life, so I always start with a mascara primer to help lift and curl my lashes. The new Givenchy Base Mascara Perfecto volumizing formula helps to boost and prolong your mascara wear-time while revitalizing and protecting your lashes. Not only is the packaging done in a stunning pale pink, but the rich and creamy formula within is also pink. It contains cotton nectar and soy proteins to help nourish and protect your lashes before your mascara. The unique black fiber brush helps to perfect and separate each lash and without the use of a curler, you can create fluttery lashes that stay in place without falling the entire day. Although its slightly thicker than other primers, it doesn't clump or flake, just sets and locks everything in place. It retails for $37.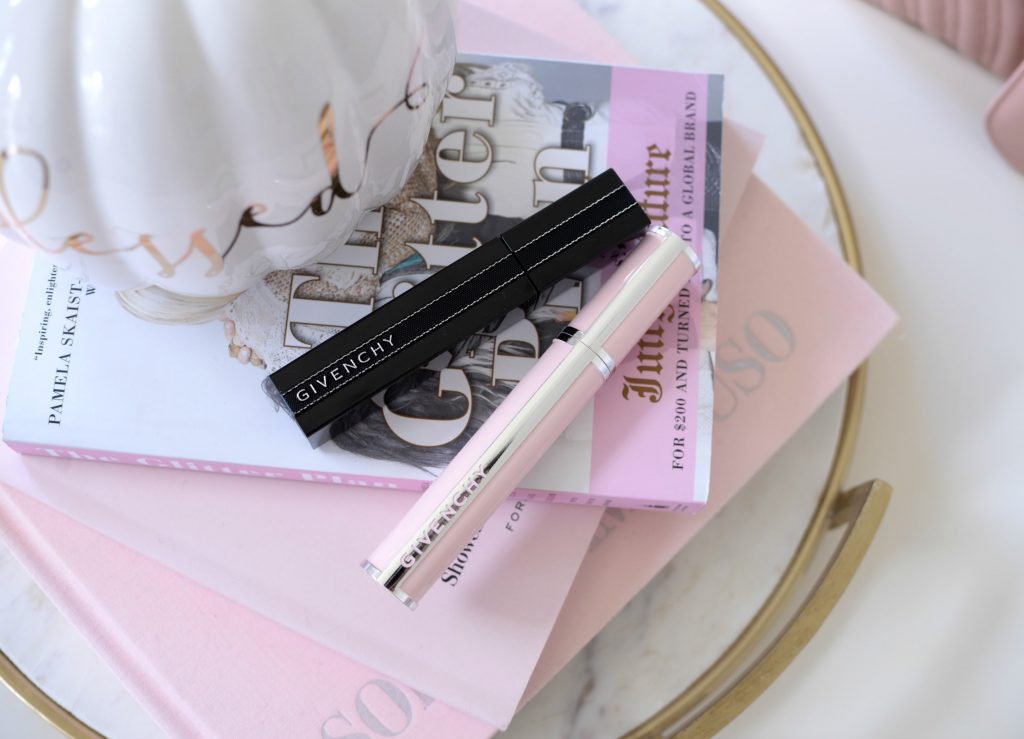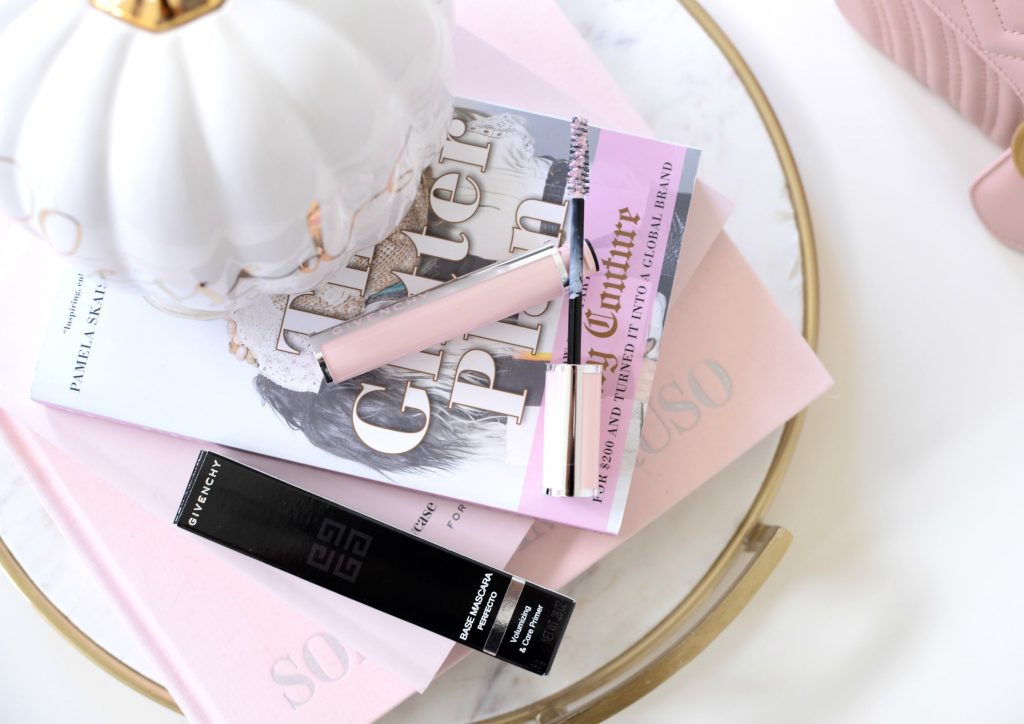 To go hand in hand with the primer, I follow up with Givenchy Noir Interdit Mascara. This is not your typical run of the mill drugstore mascara, it actually features a unique 90° bendable brush that instantly creates that lash extension effect in a single coat. Its incredibly jet-black formula is extremely buildable, taking you from intensely lengthened and volumized lashes, to defined almost fake lashes in seconds. Its unique stretching formula paired with its folding brush at the perfectly right angle allows for maximized application process. It allows you to get even closer to the root, and all those pesky tiny inside corner lashes to lengthen and intensify each lash. If you're looking for bold, dramatic lashes, that look and feel natural, you're gonna love this one. It retails for $38.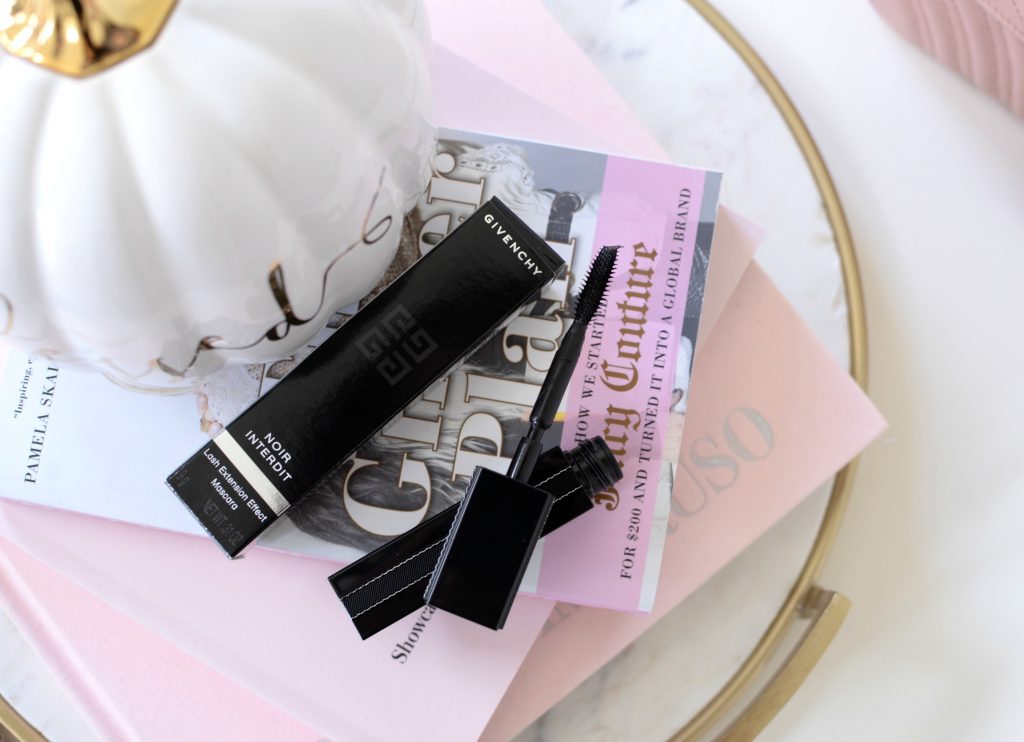 It wouldn't be an October favourite without something a little pumpkin scented in it. This month I've been obsessed with the new NEST Pumpkin Chai Scented Candle. Enough so, that I've re-purchased it three times. Sure, it's a luxury candle, but when it smells like wild pumpkin, spicy masala chai, cardamom, ginger, and cinnamon… you indulge. Nest uses only premium, highly refined, cosmetic-grade waxes to help optimize burn and fragrance diffusion. It instantly fills the entire house with an spicy fall scent that continues to keep the home scented for days to come. It burns clean and smooth and is the perfect candle for all your pumpkin spice addicts out there. It retails for $56.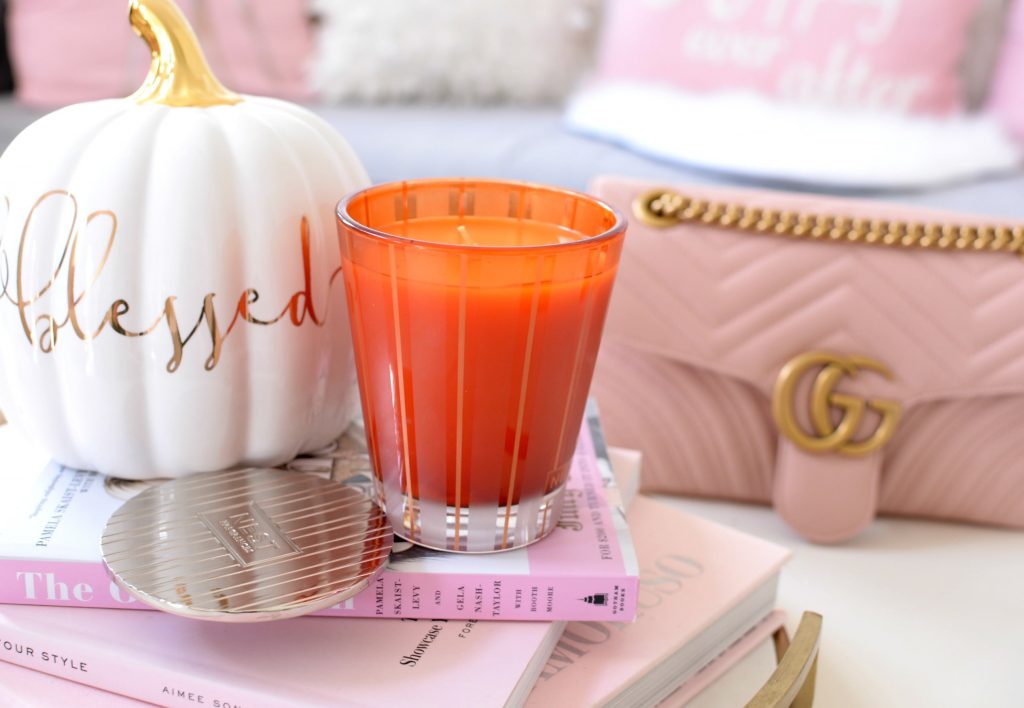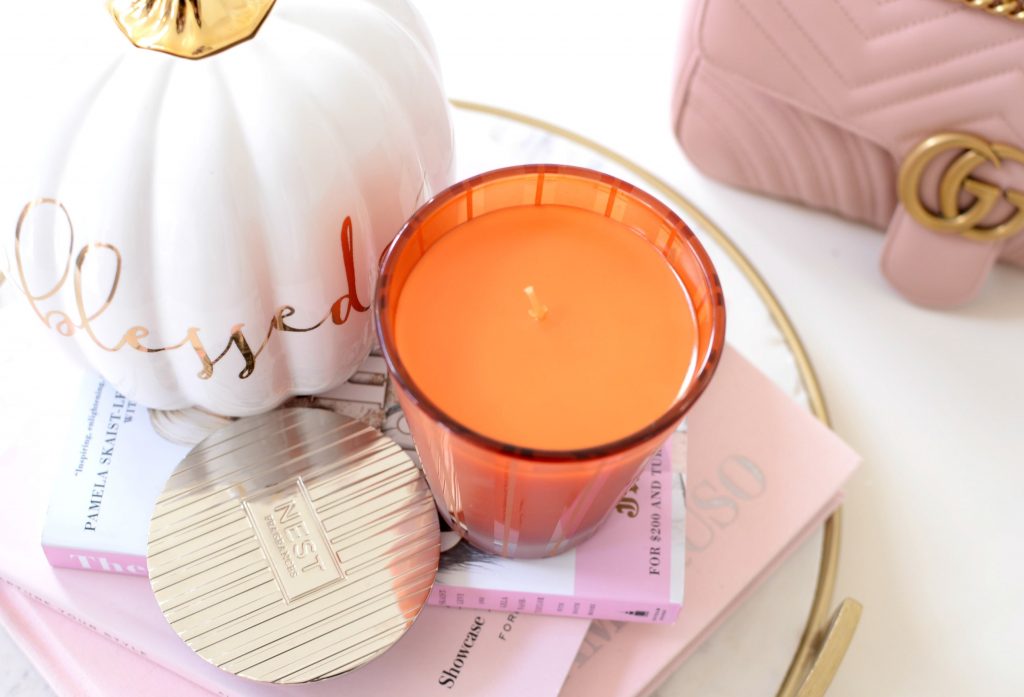 From Bulova's Modern Collection, this stunning and sleek white ceramic and rose gold diamond watch is all I've been wearing lately. Like honestly, I have no words. Just look at how beautiful she it. 12 diamonds are individually hand set on silver-white mother-of-pear dial and its unique domed mineral glass is unique anything I've ever seen before. I love that it has pops of rose gold, making it unique, yet timeless. I know this is going to be one watch I have in my collection forever. It also makes the perfect holiday gift…get hinting to your partners now.