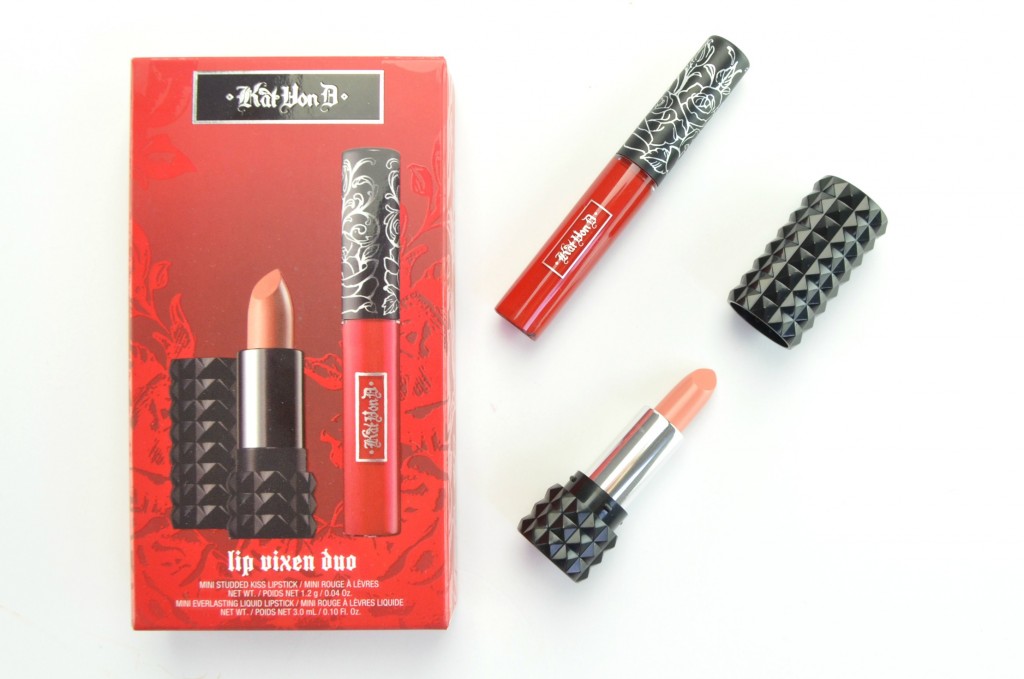 Lipstick Minis
Just a quick little post on the new limited edition Kat Von D Lip Vixen Duo. This cute lil mini set features Kat Von D's bestselling Everlasting Liquid Lipstick and a Studded Kiss Lipstick. It's portable, purse size and comes with 2 alluring bold matte shades.
Mini Everlasting Liquid Lipstick in Outlaw is an extremely bold brick red with a matte finish and Kat Von D's favourite red lip shade. The Mini Studded Kiss Lipstick in Noble comes with an edgy-black casing with the sweet and seductive hint of crème brûlée scent done in a petal pink nude also with a matte finish. I'm a sucker for anything mini, but it's not just adorable to look at, it gives you the chance to experiment with a product before investing in the full-size product.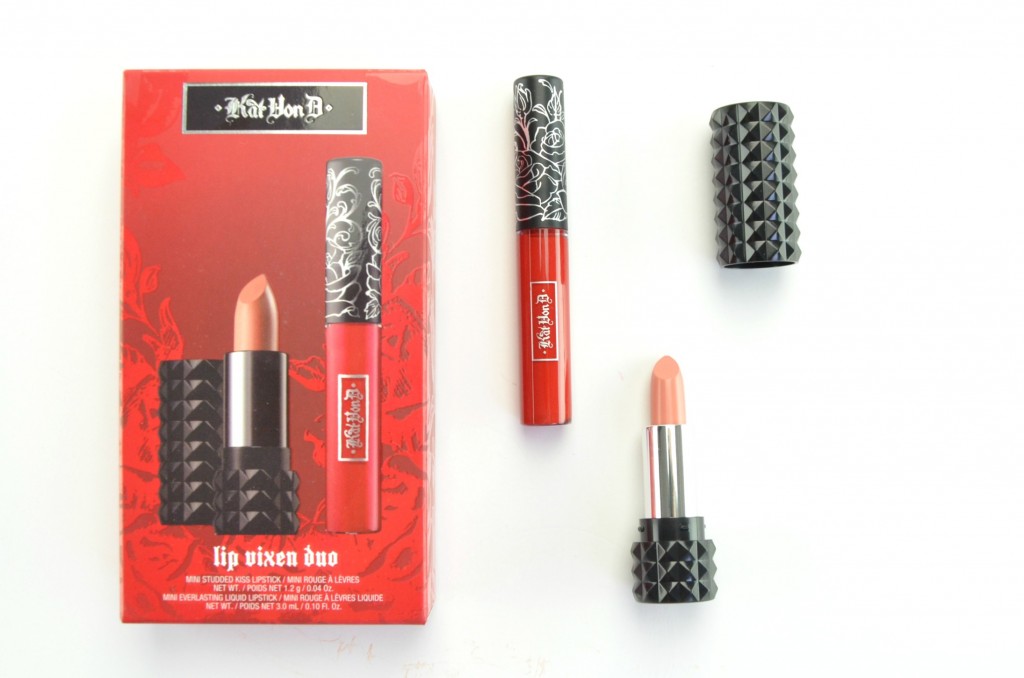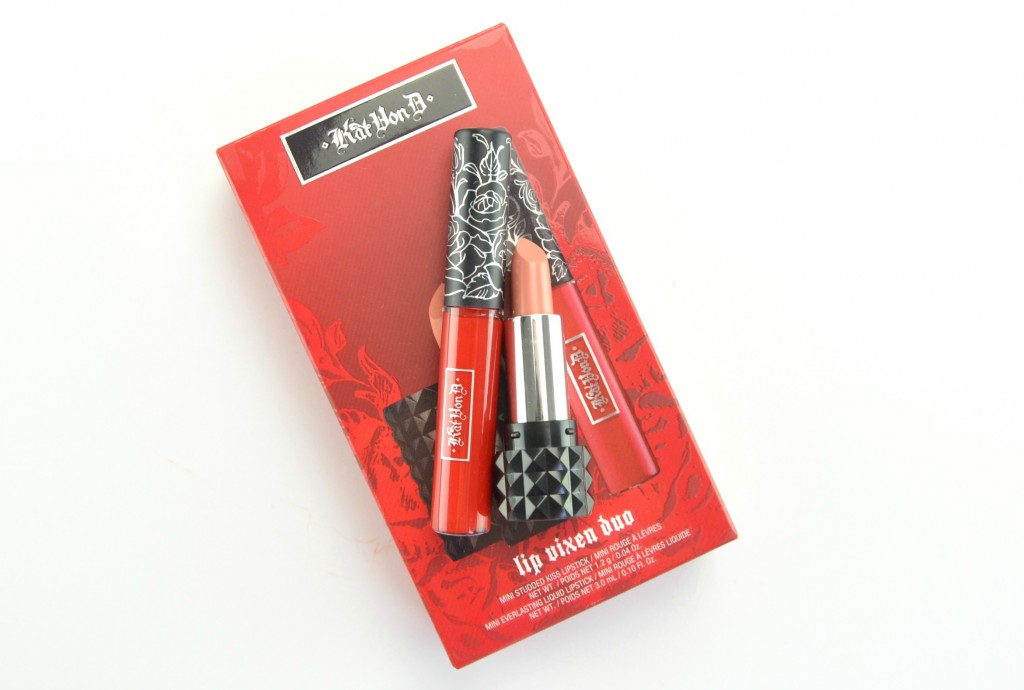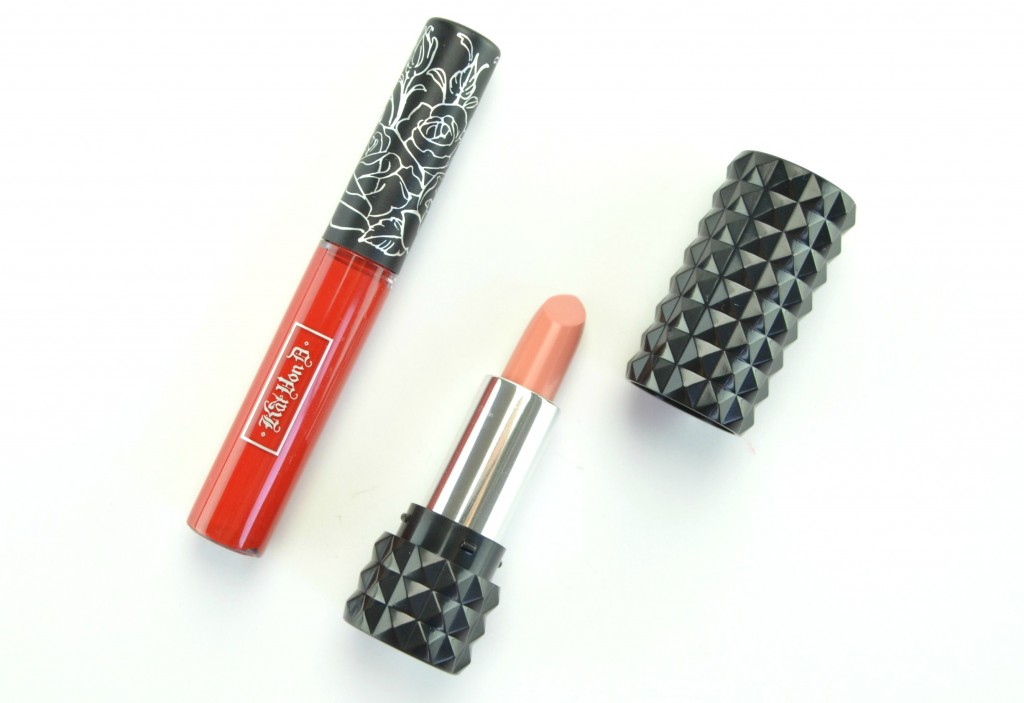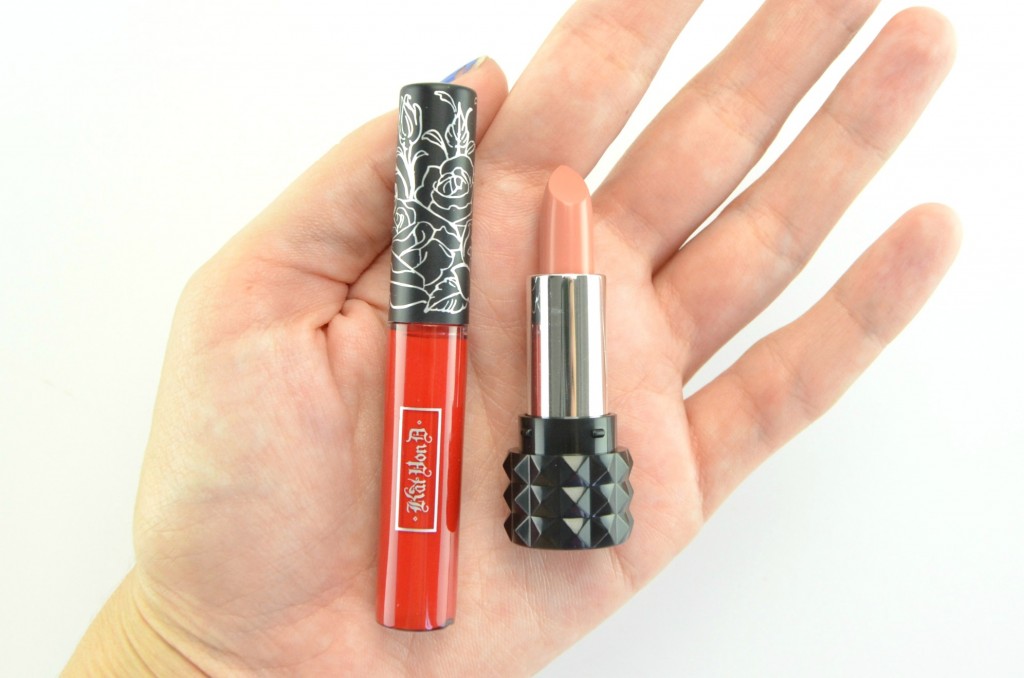 Kat Von D Studded Kiss Lipstick in Noble is absolutely gorgeous and the perfect pinky nude for everyday life. It's extremely creamy and buttery soft, applies beautifully and is highly pigmented for such a pale colour. Although it has a matte finish, it's still fairly comfortable to wear the entire day, without feeling too drying on the lips.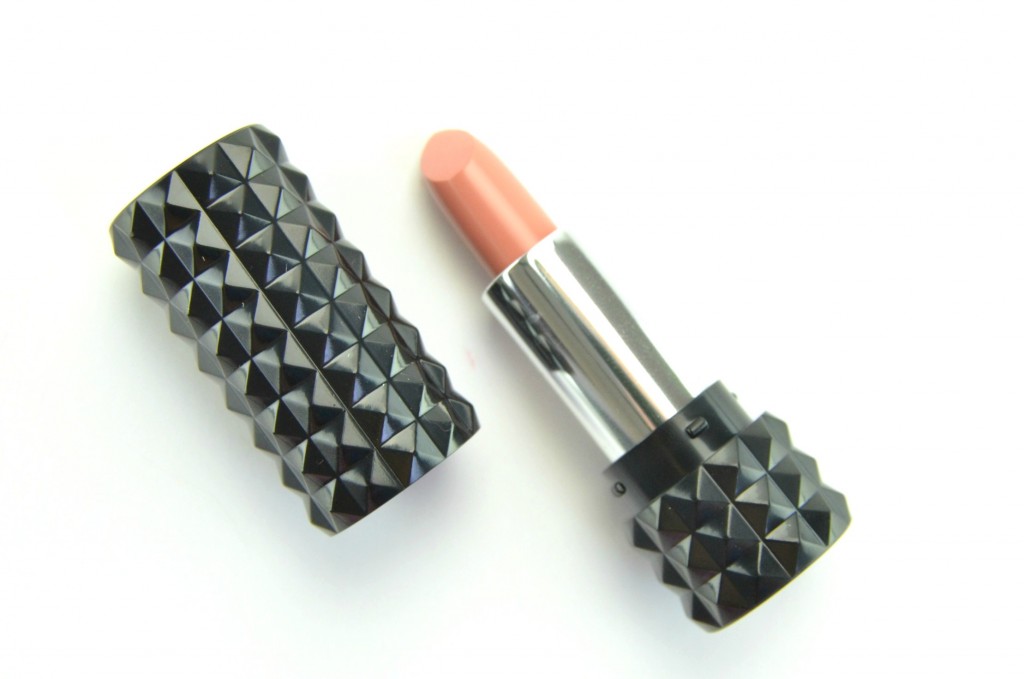 Kat Von D Everlasting Liquid Lipstick in Outlaw on the other hand, is a highly vibrant, in your face, bold red liquid lipstick. The formula is outstanding, creamy, smooth and applies and dries to a soft matte finish. It too wears comfortably and is so incredibly pigmented, you only need one swipe to achieve true opaque coverage. The staying power of this baby is phenomenal, a solid 6+ hours before slowing starting to fade. You'll need a good moisturizing lip balm underneath to prevent cracking and so it doesn't accentuates any lines, but besides that, it's a beautiful sexy red.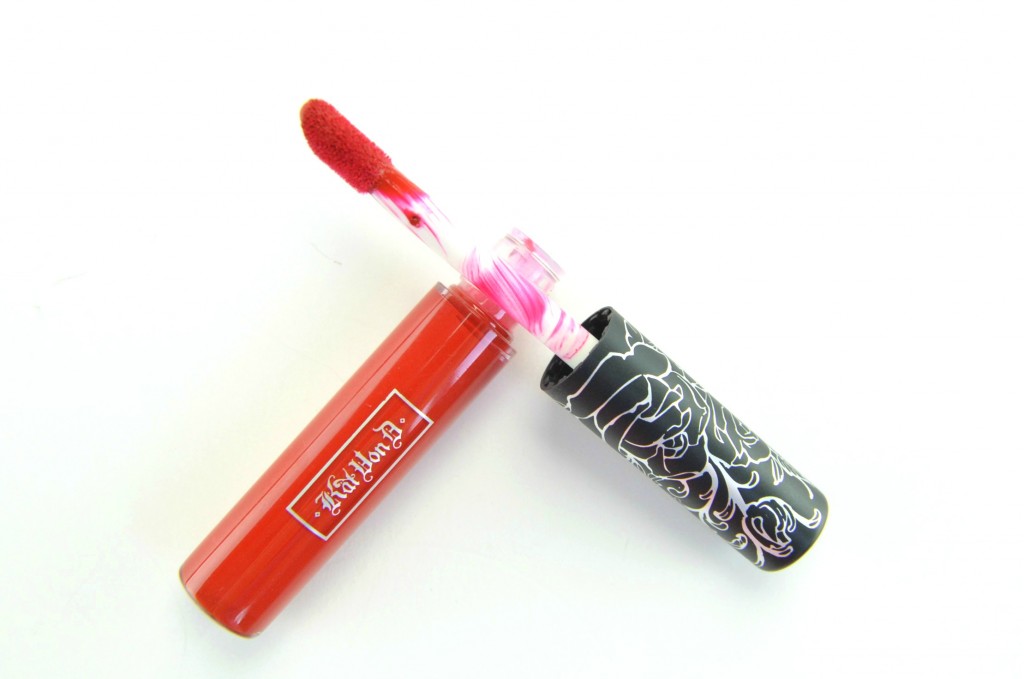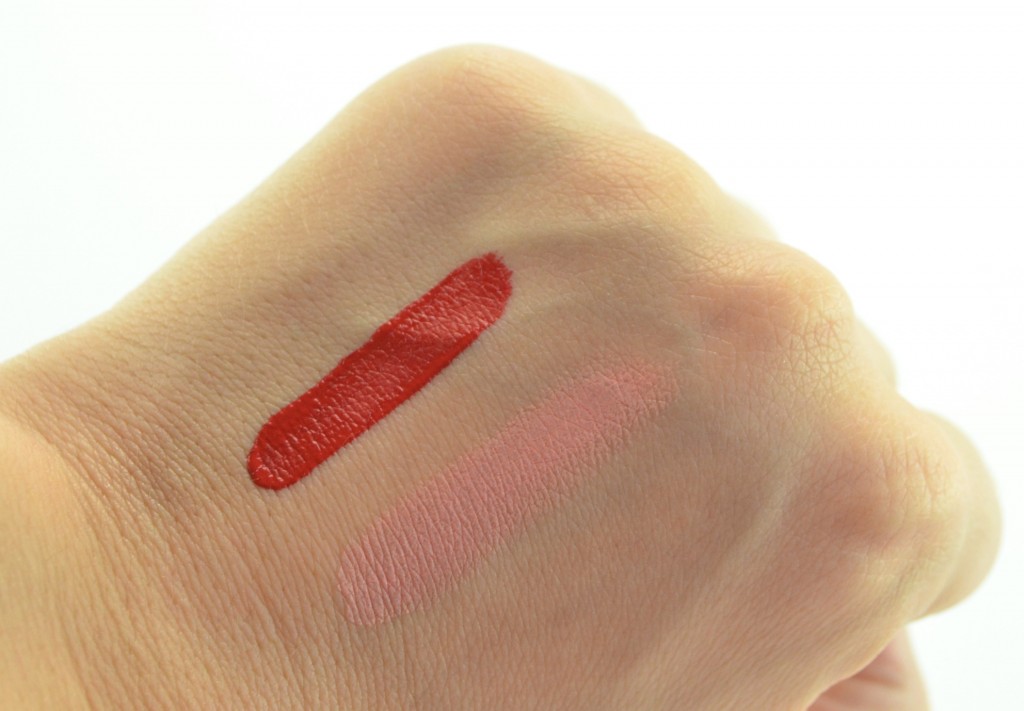 Kat Von D Lip Vixen Duo retails for only $22, which is a great deal for anyone wanting to test out Kat Von D's lipsticks.