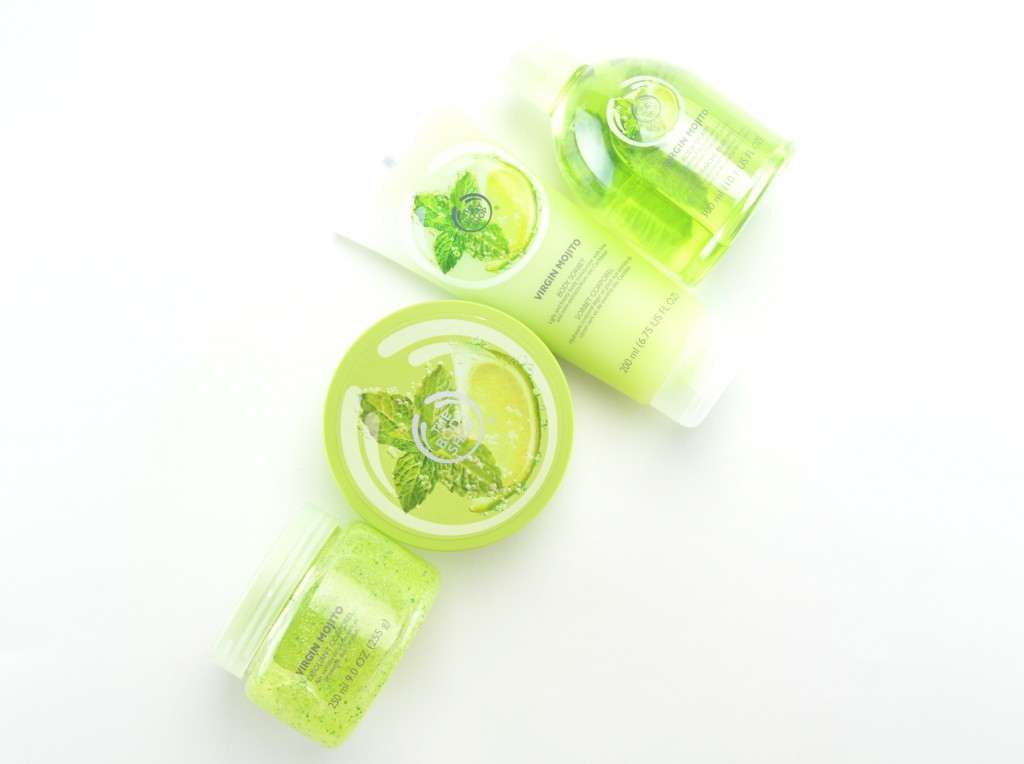 Happy hour for your skin
Summer's finally here and there's nothing I enjoy more than a cool and refreshing mojito on the patio with friends. I can now enjoy happy hour without the calories with the new limited edition The Body Shop Virgin Mojito body range. This new collection not only helps me savour the summer with the taste of the Caribbean, but its skin-quenching formula helps you stay cool all summer long.

The Body Shop Virgin Mojito Collection smells exactly like the real thing, refreshing, crisp, minty and blended with a twist of freshly squeezed limes to help invigorate your senses. It's crisp and cooling texture is sure to inject a blast of invigorating moisture and have your skin beach and pool ready. In as little as a few steps your skin will be pool to party ready.

Start off by cleaning the body with The Body Shop Virgin Mojito Body Scrub that has a silky, almost gel-like texture with tiny green micro beads throughout that act as a mild daily cleanser, yet is abrasive enough to sloth off any dead skin cells. It helps to wash away sticky and greasy sunscreen and tanning oil, while gently cleansing and it purifies the skin without stripping it of its natural oils. It washes clean away and leaves skin feeling soft and smooth with the refreshing and invigorating scent of citrus. It retails for $22 for 250ml.

Next up, moisturize dry, exposed summer skin with The Body Shop Virgin Mojito Body Sorbet. It's light and cooling, almost silky texture instantly quenches the skin for all day moisture and hydration. It absorbs fairly quickly so you're able to get on with your day, without the fear of a greasy or oily residue. It leaves skin feeling hydrated, supple and silky smooth with the refreshing scent of lime and mint. It retails for $15 for 200ml.

If you're looking for an added boost of hydration that will take you well into the evening, we're talking 24 hours of total moisture, The Body Shop Virgin Mojito Body Butter is for you. It's incredibly rich and creamy formula sinks into the skin right away and gives your skin a cooling, yet glowing finish that has your entire body beach ready. It retails for $20 for 200ml.

The Body Shop Virgin Mojito Body Splash is a fragrance cocktail that you'll just want to keep wearing day after day. Its innovative format was inspired by the beautiful beach bodies of South America and provides the ultimate refreshment all summer long. All you do is splash a little all over the body after the shower to extend the citrusy scent the entire day. It retails for $20 for 300ml.