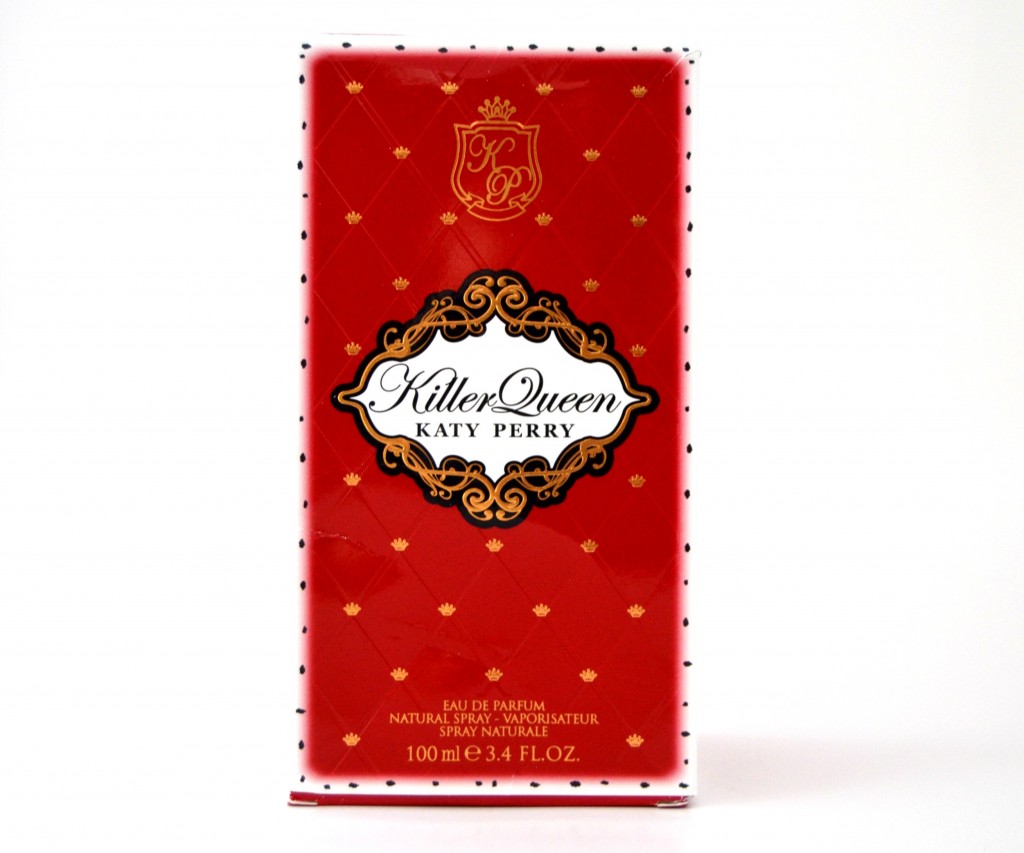 Killer Queen by Katy Perry captures Katy Perry's rebellious spirit and throws convention to the wind in this strikingly gorgeous, addictive new fragrance that bewitches, indulges and demands to be noticed. The perfume was named after a song written by Freddie Mercury which Katy has admired since she was a teen and is the third fragrance from Katy. Katy Perry is empowering, headstrong and takes the throne by storm, which this feminine and powerful perfume is all about.
Killer Queen by Katy Perry comes in a royal red carton with beautiful tufted textured pattern reminiscent of a throne with playful gold crowns and the signature Katy Perry crest and logo on the front. The perfume itself is a scepter-inspired ombre royal red and gold glass bottle that's shaped like a jewel and must be placed on its side. It has a hefty feel to it and is enhanced with rich gold crowns, showcasing a custom crest capturing Katy's playful essence of regal cats, music clef, hearts and daggers. Although placed on your vanity like a loose precious gem that's fit for any Queen, I find it does take up extra space and for those that don't have extra room, this may be a concern?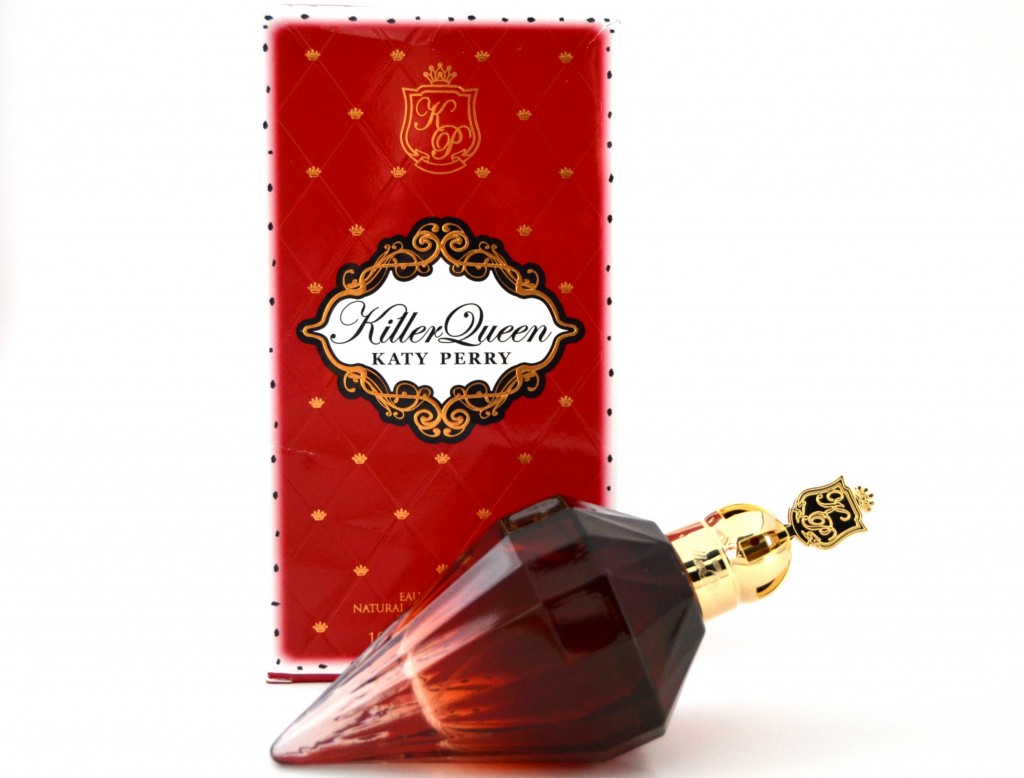 Killer Queen by Katy Perry has top notes of wild berry, dark plum and bergamot, middle notes of red velvet flower, natural jasmine sambac, rainbow plumeria and base notes of cashmeran, natural patchouli heart and liquid praline. At first you get the sweet smell of wild berry and plum, followed by a floral scent jasmine within the first 20 minutes and then finishes it off with a strong scent of patchouli with the sweeter scent of praline.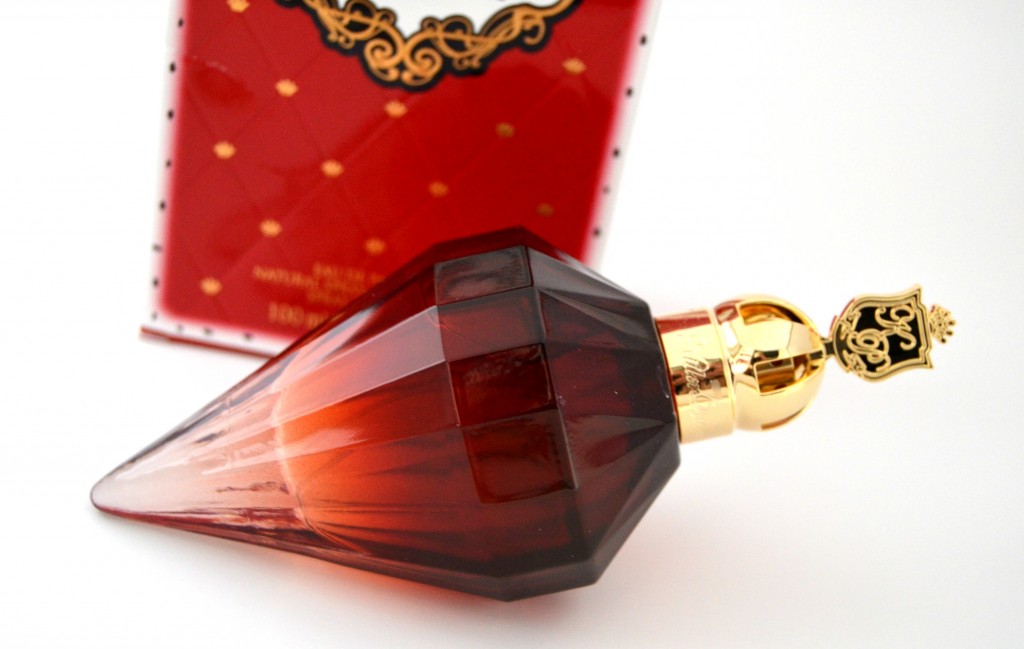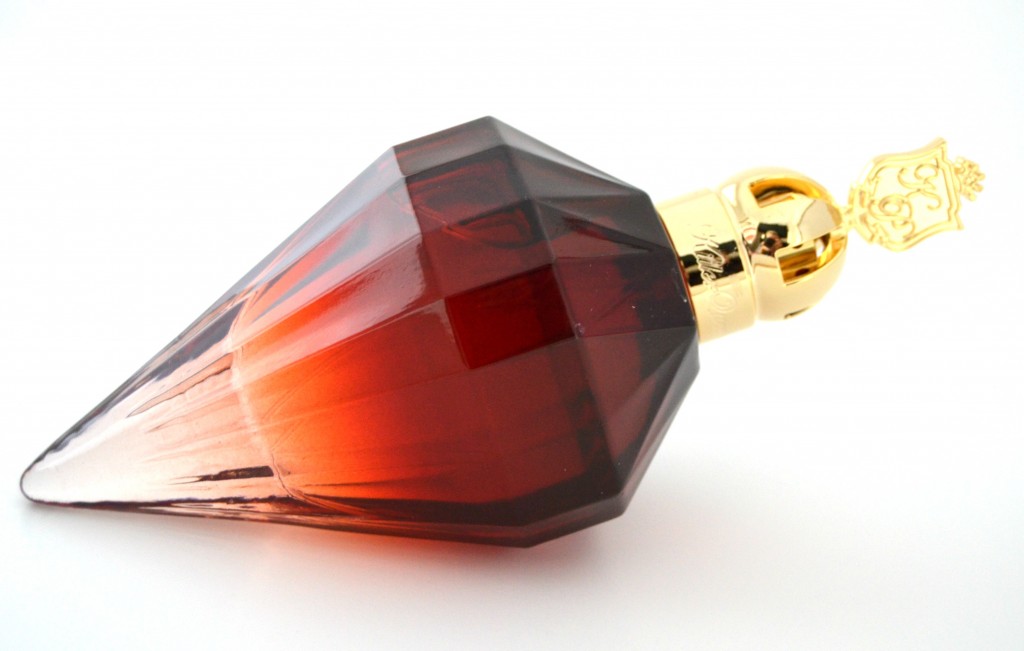 Katy is inspired by the idea of a strong, confident woman in power and she hopes to bring out the power inside all females with this new perfume. This is for sure a heavier, richer scent, perfect for these cooler winter months or late evenings. It starts off a little playful, but the slightly spicier dry down notes gives it that sexier, more edgy scent. It offers great contrast between the sweeter top notes and the darker floral notes and reminds me a lot like Thierry Mugler Angel (only should I say… better)? It retails for $39 for 30ml, $59 for 50ml and $79 for 100ml.