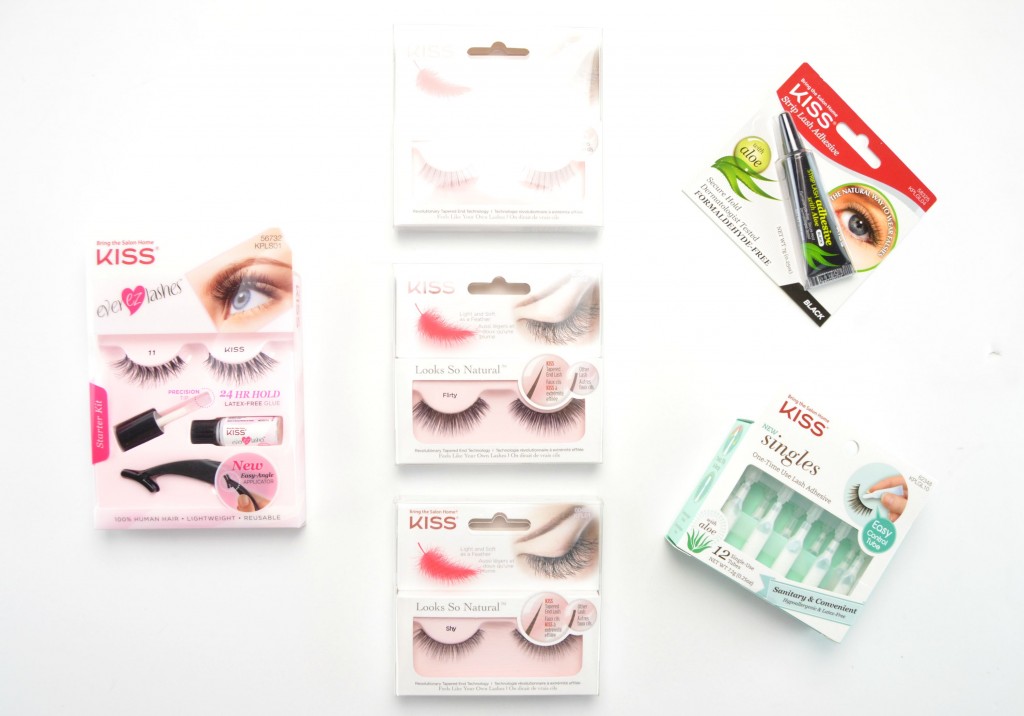 Bring the salon home with KISS
A few weeks ago I had the pleasure of sitting down with makeup artist to the stars and the oh so beautiful, Marni Burton. She's worked with Shania Twain, Brooke Shields, Milla Jovovich, Camilla Belle, Jamie-Lynn Single and is the newest addition to the KISS team. She's an expert at applying false lashes and getting your brows on fleek, and I had the opportunity to pick her brain about some of my lash application and brow sculpting dilemmas. She provided me with useful tips and tricks and helped guide me through the at home process of looking my best with KISS products.
Marni says "lashes transform your overall appearance and KISS offers lashes with a natural look and feel that are perfect for the first time user and lash enthusiast alike". I couldn't agree more, but applying is often a challenge and quite scary for most. Her first recommendation is to sit on the floor in front of a large, full size mirror, this will not only allow you to see all angels of your face, but will ensure you get the lashes as close to your natural lash line as possible. She also recommends trimming the band to fit your eye shape and size, don't just assume you'll need the entire length of each false lash. Try applying the faux lashes with tweezers, you'll have more control over where you place the strip without your bulky fingers being in the way. Finally, apply a small amount of glue to the lash strip and allow it to dry for a few seconds, until it becomes a little tacky and then place it onto your lash line. This ensures the false lashes won't slide around on your lash line when applying.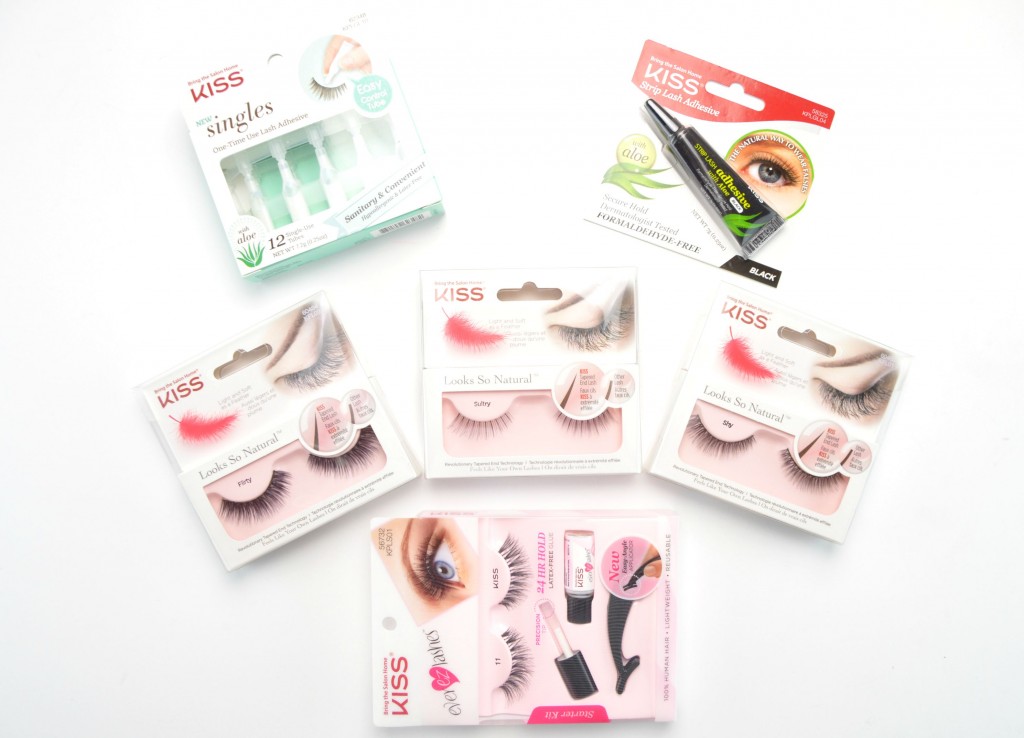 Now that you have your technique down, let me suggest some products to effortlessly allow you to achieve salon-like results from the comfort of your own home. These unique, innovated and ground-breaking products are available all across Canada, and affordable price points.
KISS Ever EZ Lash Starter Kit features a pair of lightweight, reusable and natural lashes, a 24 hour, latex-free adhesive and an easy-angle lash applicator for total control and flawless application. The kit includes everything you need for perfectly full, dramatic, yet wearable lashes at home. It retails for $8.97.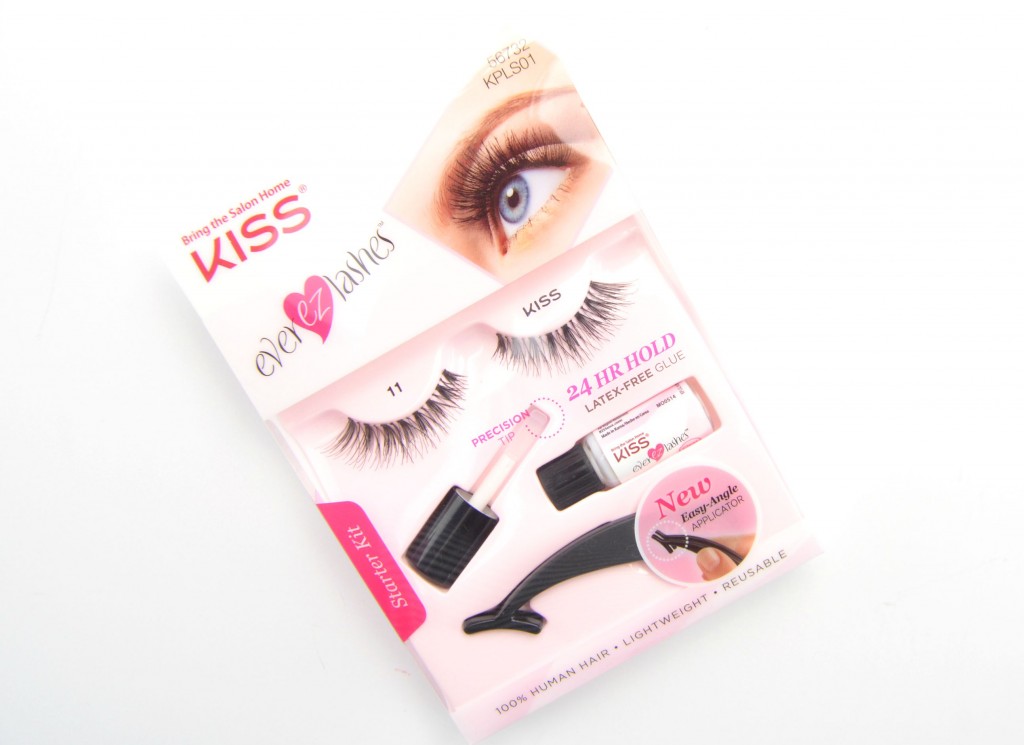 If you're looking for a little fullness to your lashes, but still want them to look incredibly natural and weightless, KISS offers 3 different styles to help you achieve this look. KISS lashes in Sultry, Shy and Flirty not only provide long-lasting definition, it has an extremely soft and light as a feather design. It features the latest technology to give you life-like lashes with the flexibility and blendability that effortlessly allows you to create a completely seamless and natural finish. They are comfortable to wear the entire day without feeling heavy, scratchy and irritating on the eyes. It retails for $4.97 each.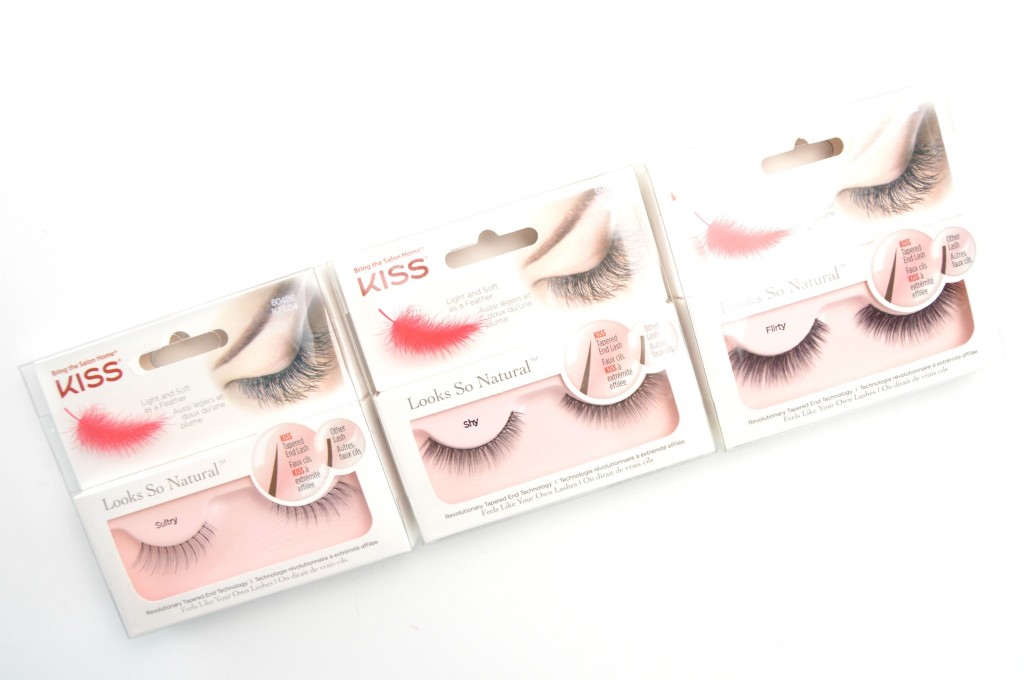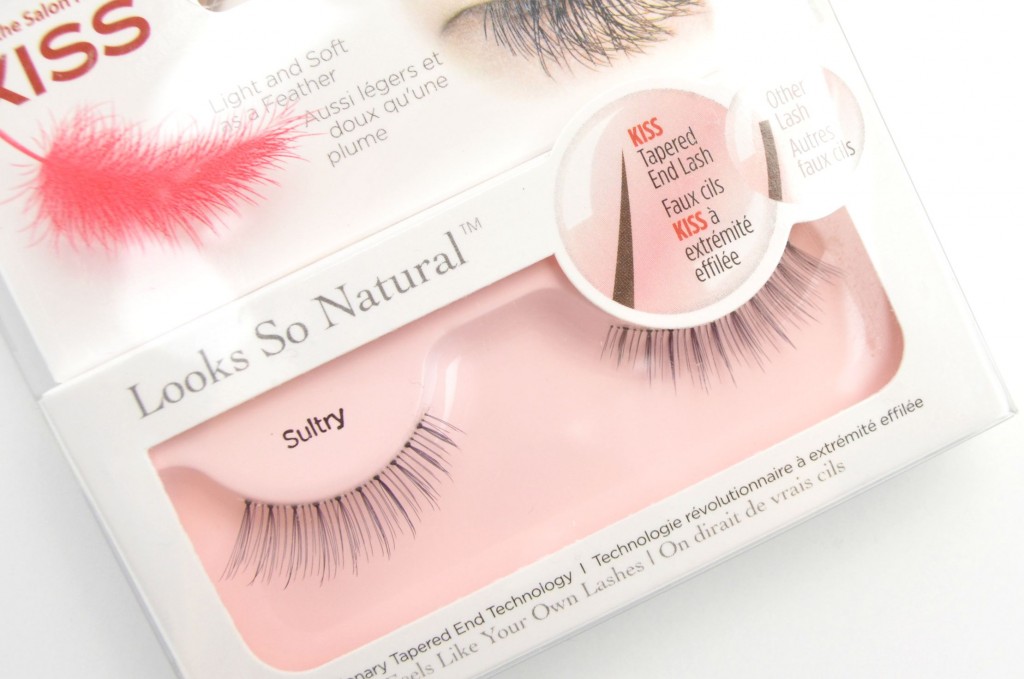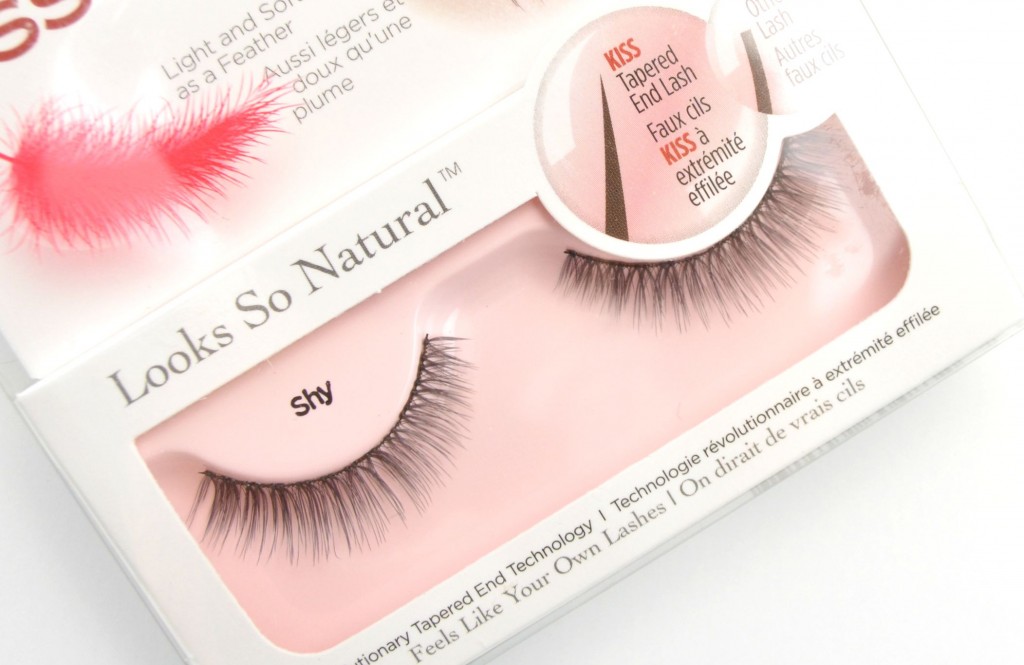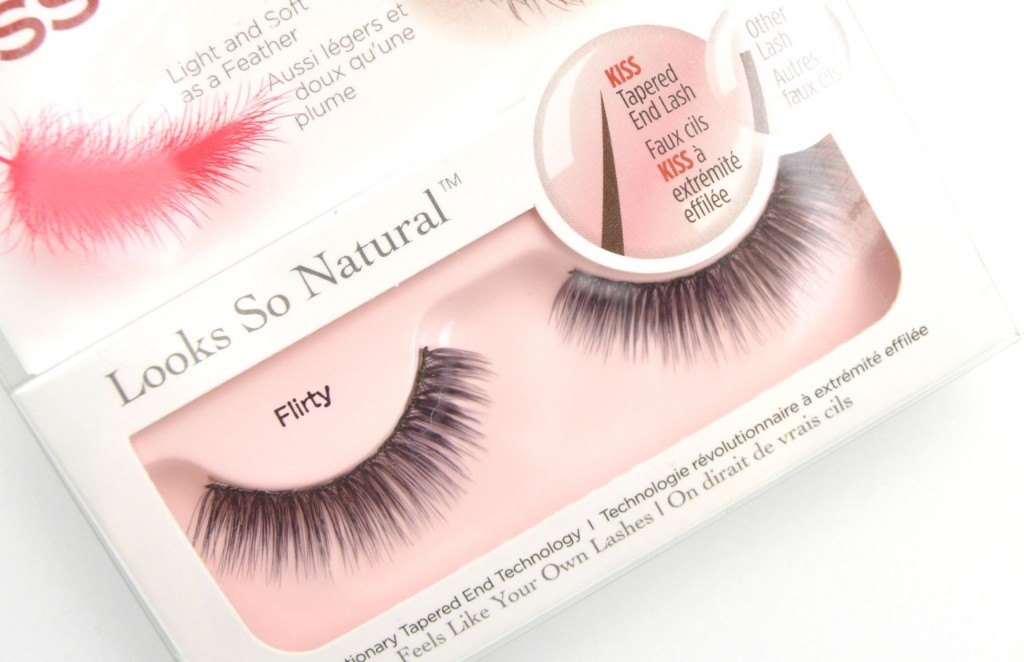 Of course your application process is only as good as the glue you apply them with and KISS offers an array of adhesives created to work beautifully with their false lashes. For someone who often applies way too much lash glue, the new KISS Strip Lash Adhesive with Aloe comes with a tinted black formula that helps to mimic the look of a liquid eye liner. If you apply too much, like I normally do, you will just end up with a thicker, bolder, more dramatic black line. It's like a 2-in-1 product. It also contains aloe which helps to soften, condition and soothe your natural lash line. It has a refreshing, subtle scent that's non-irritating and dermatologist tested. It provides long-lasting and all day hold, yet is easily removable at the end of the day. It retails for $3.97.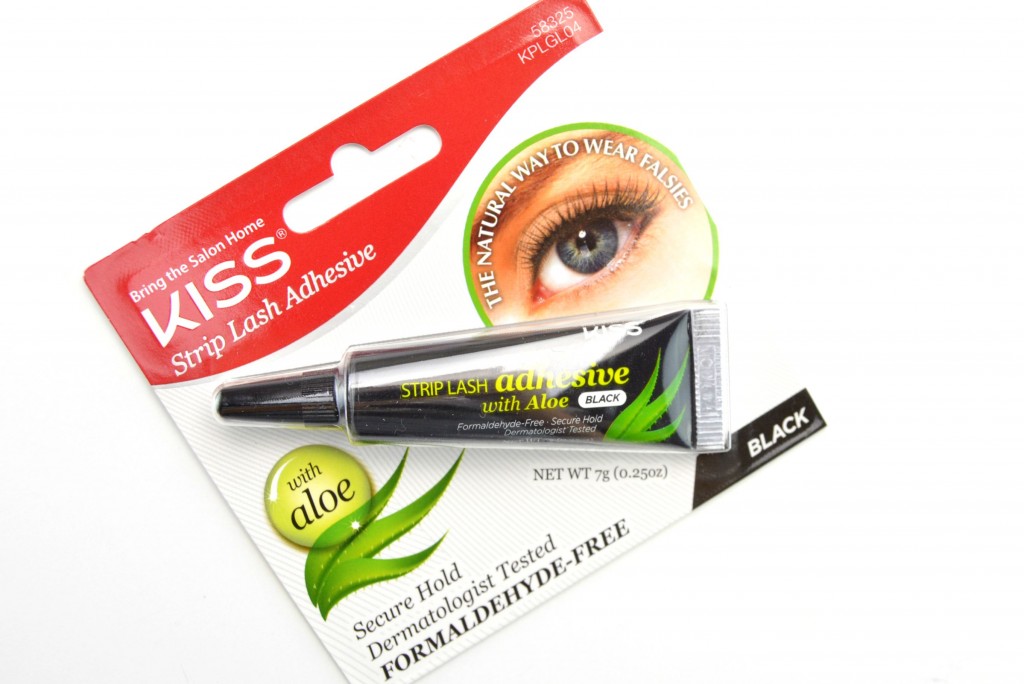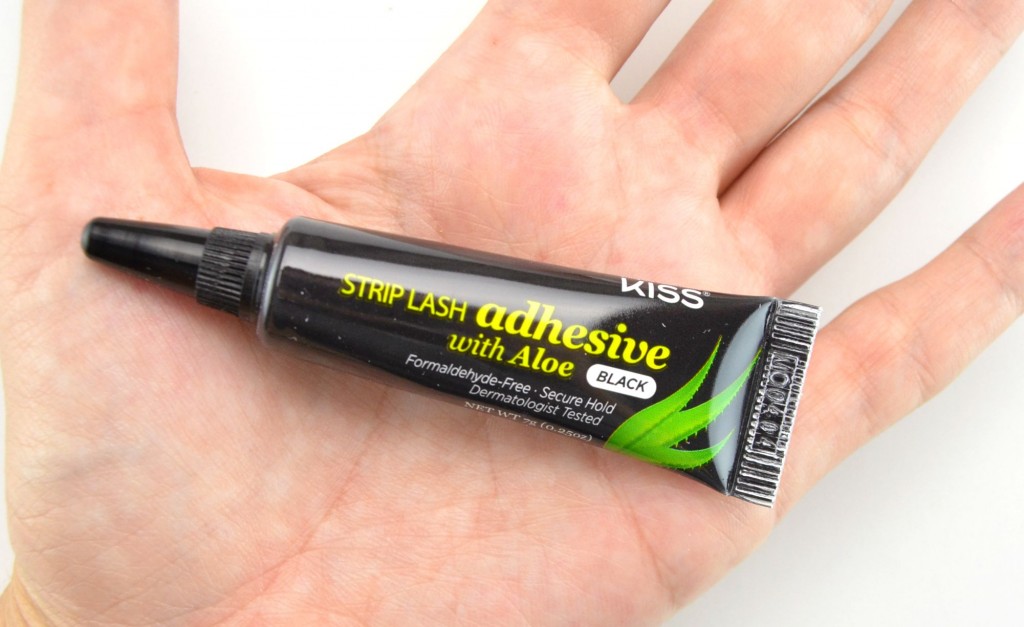 Of course, we've all had those nights when we've partied a little too hard and half way through the night our lashes start to fall off. KISS Single One-Time Use Lash Adhesive is perfect for the girl on the go and is pocket friendly for touch-ups in a pinch. This single, one-time use lash adhesive is convenient, fresh and totally sanitary for application anywhere, at any time. It too is formulated with aloe for a non-irritating, soothing and fresh scent and is the perfect mini size glue to keep on you at all times. Place a tube in your purse and it's there when you need it. This is also perfect for brides that have had their makeup professionally done, but have a long day and night ahead of them. It retails for $3.47.