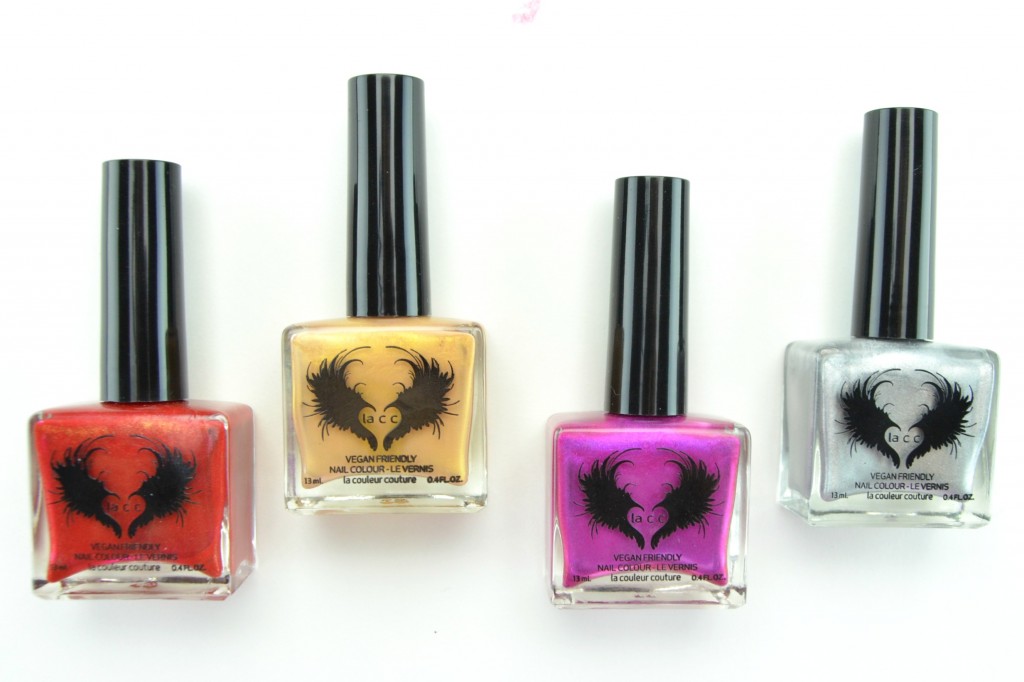 Toxic-free, cruelty-free and vegan-friendly

New Canadian nail polish…. sign me up. La Couleur Couture (aka Lacc) recently launched a collection of highly pigmented nail colours that feature a toxic-free, cruelty-free, vegan-friendly and fast drying formula. It has a large selection of versatile, luminous colours inspired by the hottest fashion and on trend colours around. Whether you're on the runway or the streets, you too can rock fun, bold, bright and trendy colours on your nails with couture-quality staying power. Each shade is uniquely chosen, be it west-coast brights, or edgy east-coast classics, you're sure to be confident, strong and chic in whatever colour you choose.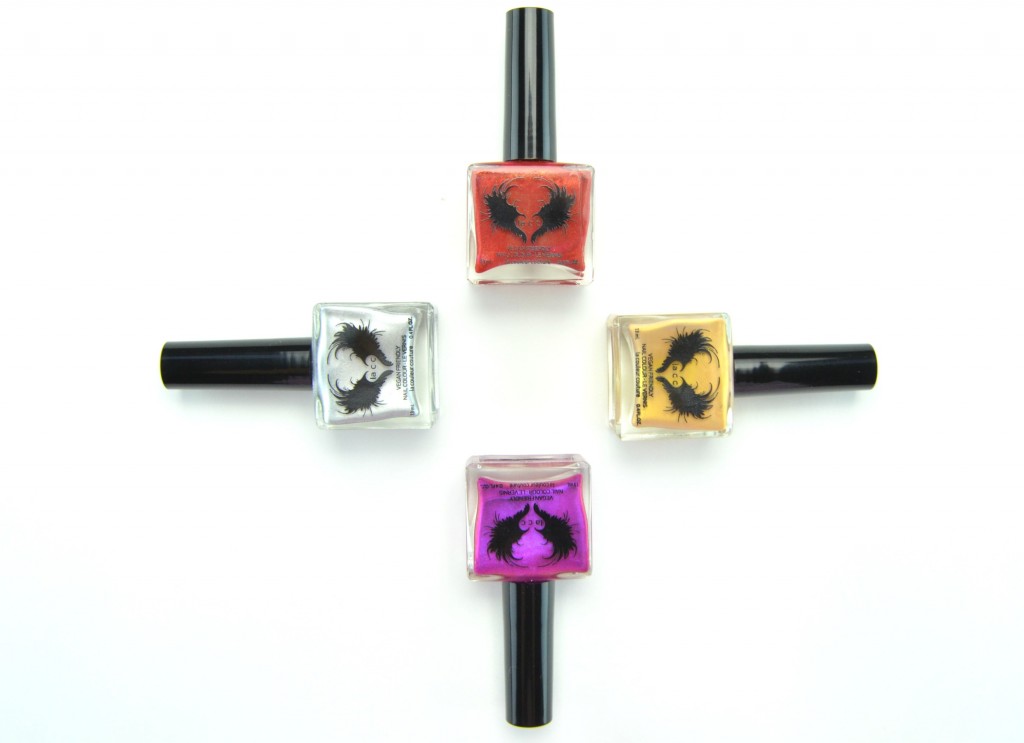 La Couleur Couture Beauty Holiday Collection Polishes were the only 4 shades I wore this season/ still am wearing. Not only are all 4 shades extremely fast drying, no really, the fastest drying polishes I've used to date, but they are extremely pigmented. Although many polishes claim to be one coat, they truly are. It's fully opaque in a single coat and delivers a high shine finish that lasts the entire wear of the polish. No fading, I love that. The fact that it's made without any chemicals or toxins such as paraben, gluten, formaldehyde, formaldehyde resin, DBP, camphor or toluene is an added bonus. One thing I hate about dark colours, such as reds and blacks, is the fact it stains my nailbed and cuticles, thanks to Lacc protective UV inhibitor it not only protects my nails, it never leaves them brittle or yellow, yahoo! The brush is also pretty fabulous, provides even coverage in a single stroke without streaking. These adhere to the nails pretty well, I can get a solid 3 to 4 days before miner chipping occurs. Also fairly easy to remove, again, without staining the nailbed, even without a basecoat. La Couleur Couture is available at over 750 Shoppers across Canada and retails for $12.99 each.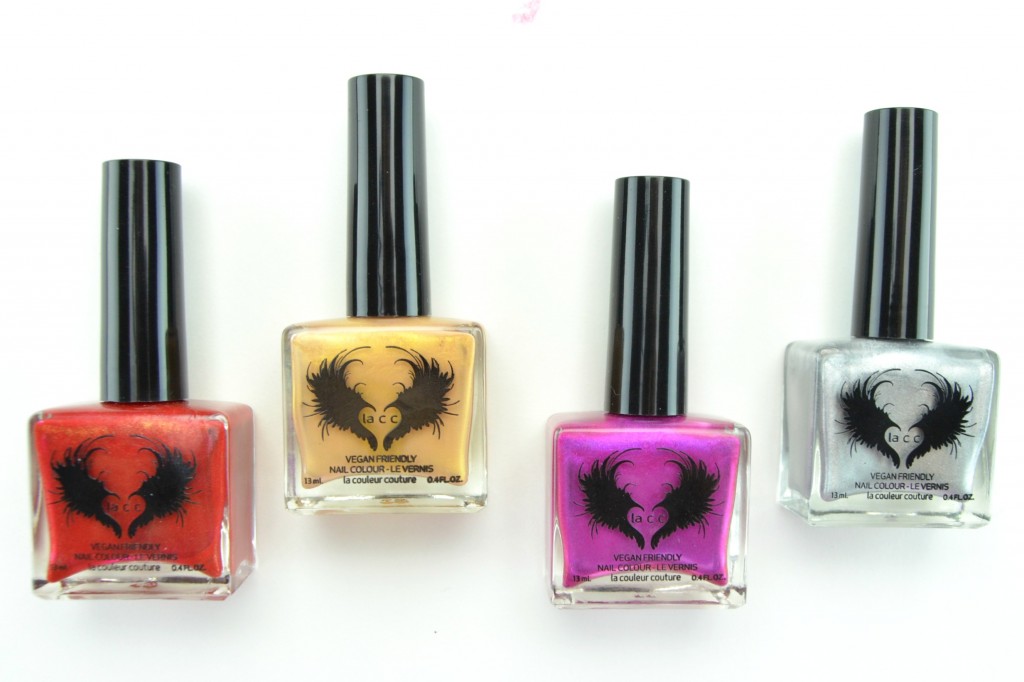 La Couleur Couture in 1943 and 2008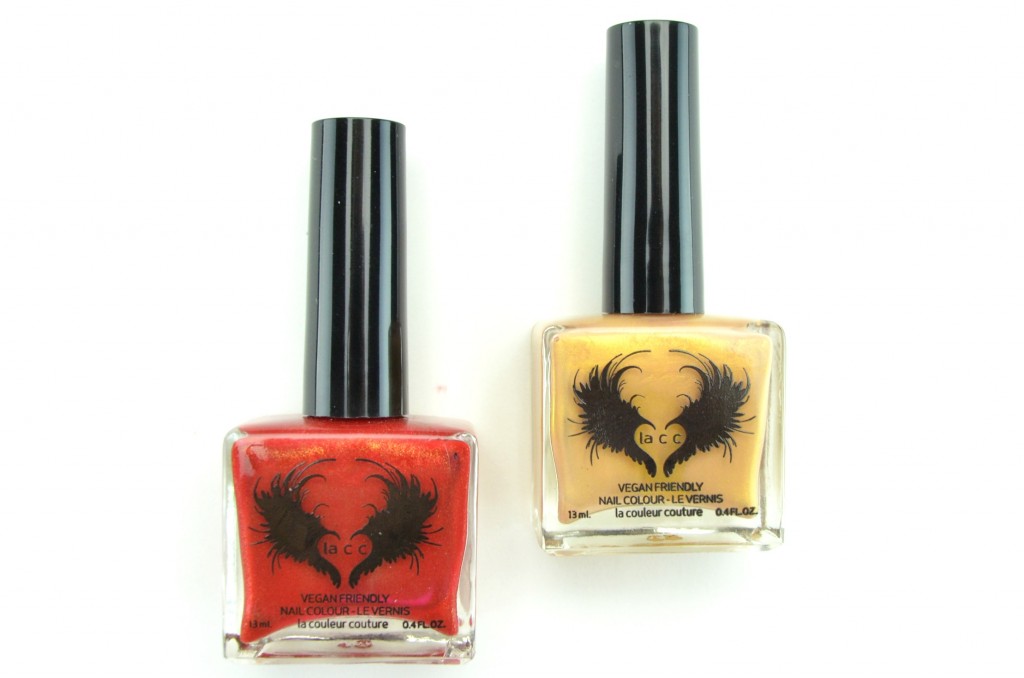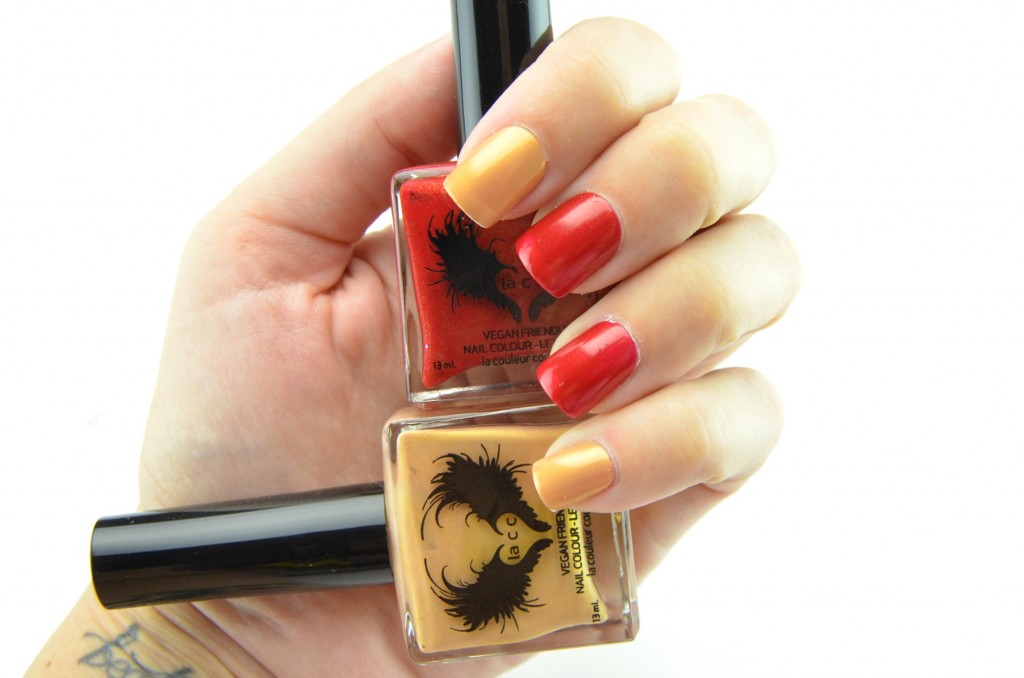 La Couleur Couture in 1955 and 2007