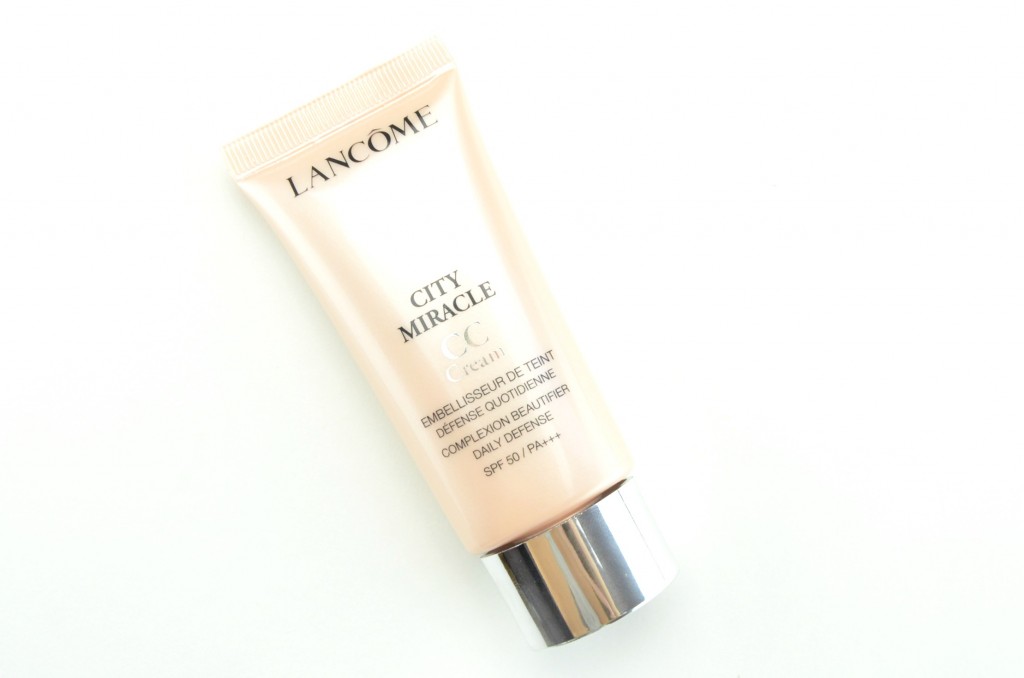 Lancôme CC Cream, 5-in-1 beauty cream
We all know the best way to beautiful, glowing skin is taking proper care of it and trying to live a stress-free lifestyle. No matter what part of the world you live in, women are living a thousand lives in one. We're not getting enough water, adequate amounts of sleep, fiber enriched foods, proper amount of daily sunscreen and we're all applying way too many chemical infused cosmetics and makeup to our face daily. Our skin needs time to breathe and applying heavy foundation to look presentable isn't helping. Another factor in dry, dull skin is the pollutants that adhere to our skin, mixed in with the sebum and generated toxins and free radicals from UV damage, causes redness, greying, premature ageing, dehydrated and tiredness. The new Lancôme City Miracle CC Cream hybrid, all-in-one product will not only help protect and beautify your complexion, but will help preserve skin's youth and beauty. This "miracle" cream will perfect like a foundation, beautify like an illuminator, hydrate like a moisturizer, protect skin with SPF50 and fights shine like a powder.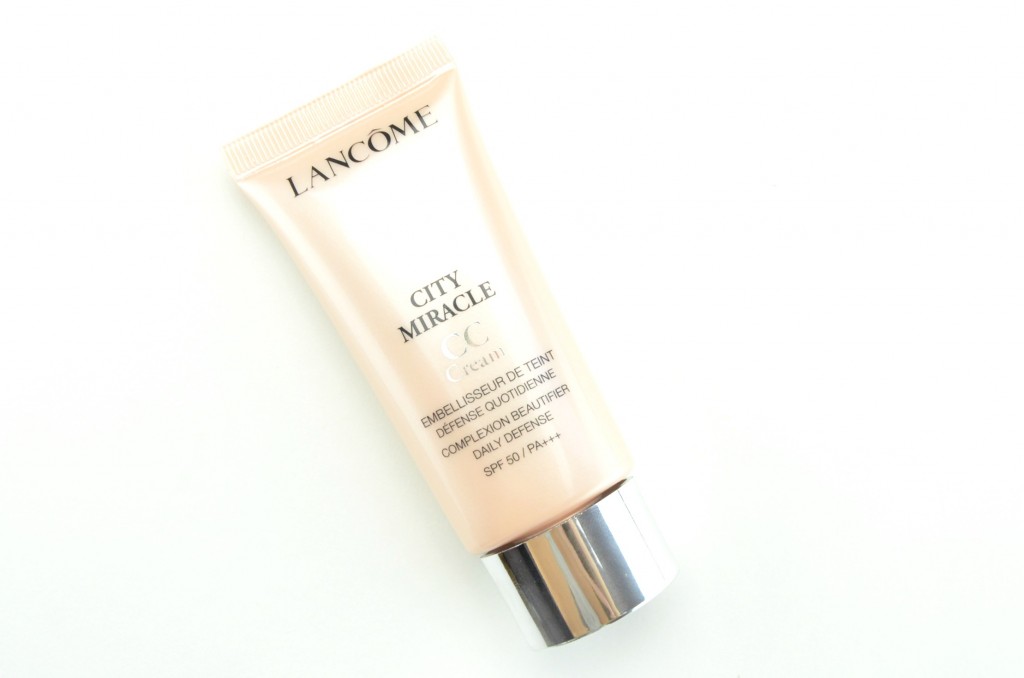 Lancôme CC Cream has been tested on beautiful women all over the world, including some of the most highly polluted, over-stressed cities like Paris, Shanghai and New York, with all the same great results. It's helped reduce the appearance of complexion irregularities, even out skin tone, protect against harmful UV rays and maintained ideal moisture levels all day long.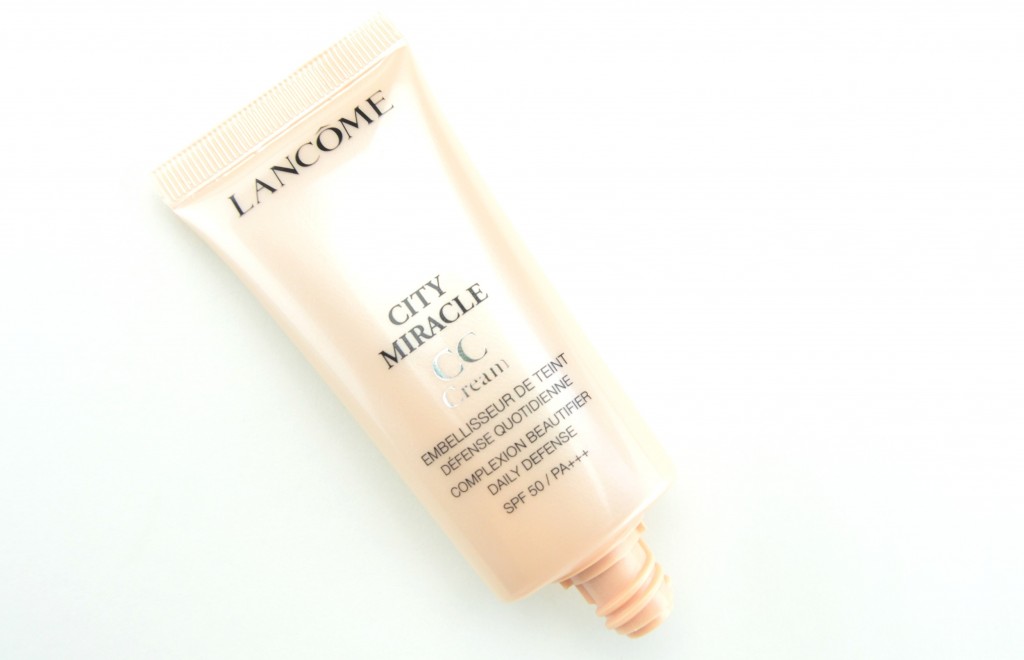 Lancôme City Miracle CC Cream comes in a peach colour squeeze tube with silver, mirrored lid. It has a slightly thicker texture that is easy to apply and blends out beautifully. With only the smallest amount, it provides sheer to medium coverage, depending on how many layers you apply. It will help to blur out pores, fine lines and slight blemishes, but will not cover up major breakouts or hyperpigmentation. It gives a silky smooth, seamless, radiant, extremely nature, almost matte finish. Because of this flatter look, those with dryer skin (like myself), might need to apply a moisturizer underneath/ mix in with this CC cream for a dewier look. I find it best to blend out with my finger, rather than with a brush or sponge. It gives a silky smooth, seamless, radiant, extremely nature finish to the skin. This is perfect for those no-makeup days, but when you still want to look polished and put together. It comes in three shades, 01 Beige Dragée to help bring radiance and a hint of pink to fair complexions, 02 Peau de Pêche to help warm Caucasian skin with a natural healthy glow and 03 Beige Aurore to help bring a sun-kissed, subtly golden tones to darker skin.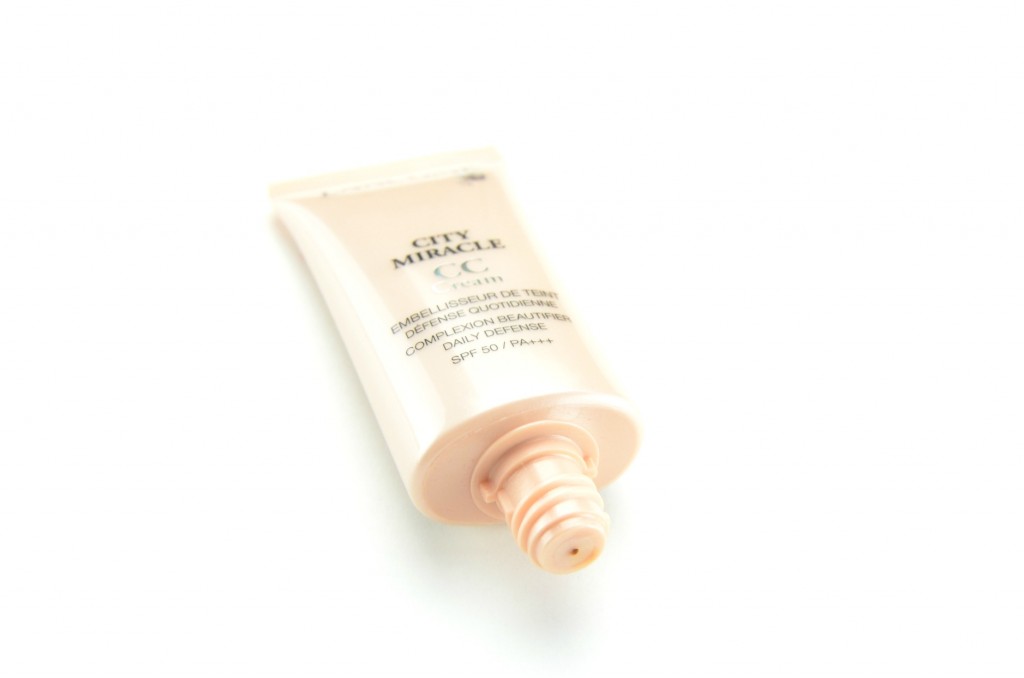 Now that I'm in my 30's, I really try to wear sunscreen every day, even in the dead of winter. When I can get a product that contains a moisturizer, a foundation and sunscreen, all in one, it's a huge bonus for me. Who has the time to apply 5 different skin care products in the morning? I've been using the Lancôme CC Cream for the past few weeks (only in the house on my days off, as the shade I received is way too dark for me). Although I didn't think I was going to like it at first, as I usually like a full-coverage foundation, I was pleasantly surprised how much coverage I could get out of it. I was also pretty surprised to see how dark the middle shade was, I was actually expecting it to be somewhat lighter. Although I haven't tried the other two shade selections, I'm thinking this line is quite dark in comparison to other brands. I know I'm pretty fair, but 02 Peau de Pêche (the middle shade) is about 7 shades too dark for me.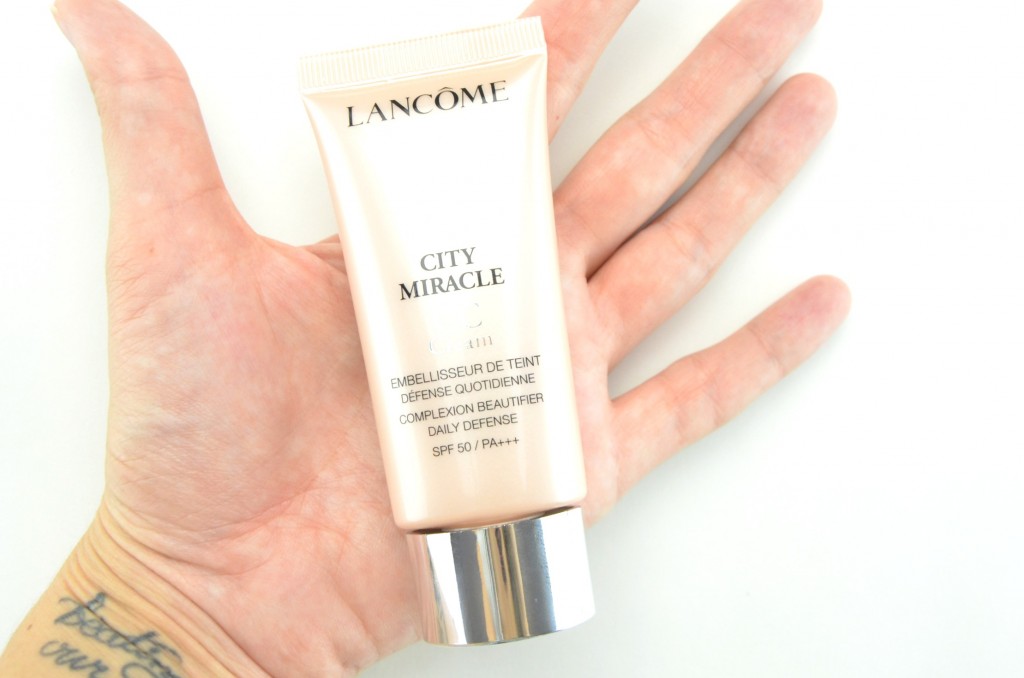 Once Lancôme City Miracle CC Cream 02 Peau de Pêche is applied to my skin, it does seem to neutralise and the colour does seem to blend into the skin beautifully, is still a tad too dark. The peach shade adds a slight radiant glow to my face without looking too orange. It gives a fairly decent amount of coverage, a little heavier and more opaque than a tinted moisturizer, that's buildable to a medium coverage, yet stays extremely lightweight. I do have to mention that it does have a tendency to cling to dry patches on my skin, but keep in mind I'm prone to dryness around the eyes and nose, and the fact that its too dark for my skin tone probably isn't helping. The rest of my skin feels moisturized, nourished and silky smooth, it's just around the nose I see the major problems. The fact that it comes with an SPF50 (never seen this high amount of SPF in a CC cream before) is a real delight. It doesn't feel heavy, leave a white cast or have the sunscreen scent like other SPF products. It also wears for the entire day without oxidizing, fading or becoming patchy. It retails for $46 for 30ml.