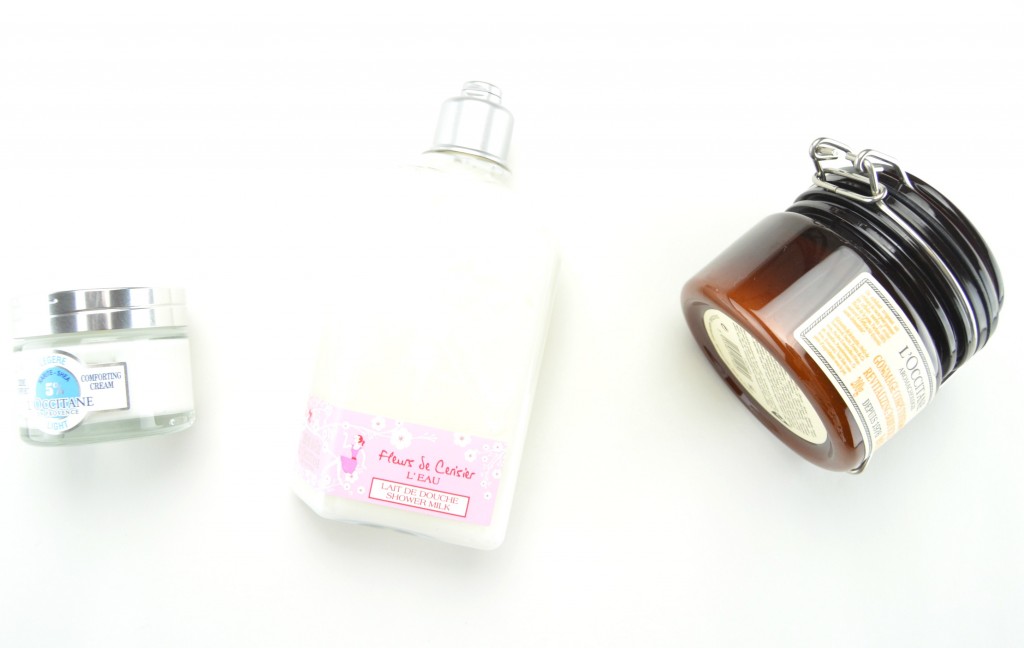 Dry, dehydrated skin

Looking for some new products to add to your winter skin and body care routine? I have my top 3 winter L'Occitane products to share with you, sure to have your dry, dull dehydrated skin glowing in no time.
L'Occitane Light Comforting Cream is formulated with 5% shea butter enriched with omega 6 and karitene to help keep skin moisturized, soft and supple all day. If you're looking for an intensely hydrating face moisturizer, much like the L'Occitane Ultra Rich Face Cream which contains 25% shea butter, but with a lighter, non-greasy formula, this cream is for you. It has a smaller amount of shea butter, but with the same great benefits as its older brother. It helps to keep skin tremendously moisturized during these long, dry, cold winter months, and absorbs within minutes without that heavy, oily feel. Since it's pretty much weightless, you won't have to worry about it clogging pores, which can cause breakouts and it's perfect for those with sensitive skin. It gives a glowing, healthy, satiny finish to the skin that's soft to the touch and extremely nourished. Within a few short weeks, I've noticed less dry patches, less tightness and fewer dry lines and since my skin is more hydrated, it seems more plumb? It retails for $30 for 50ml. You might also want to check out the Shea Cleansing Oil, which also contains 5% shea butter.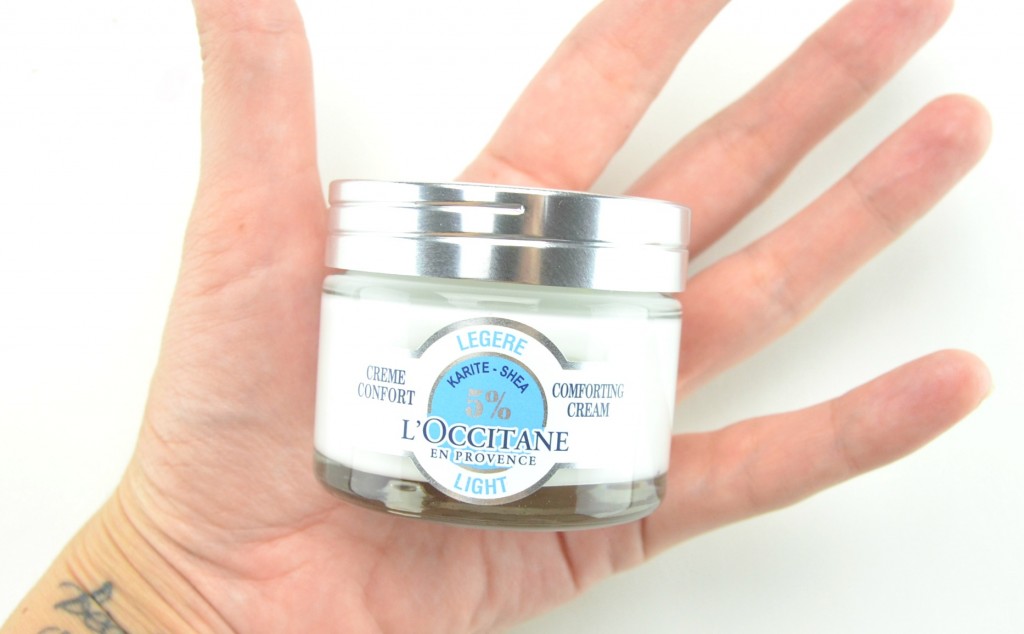 The L'Occitane Revitalizing Body Scrub is made from naturally derived and botanical active ingredients to bring harmony, revitalizing and soothing effects to the skin. This luxurious scrub is made from tiny sugar crystals to help slough off dead skin cells to reveal healthy, radiant looking skin. The granules feel soft and smooth on the skin thanks to it essential oils, but is highly effective, yet a gentle exfoliator for softer, supple skin. It has the refreshing and invigorating lemon scent that's perfect to kick start a dull and dark winter morning. It never feels greasy or leaves behind any sort of sticky residue. It retails for $38 for 200gr. Also in the L'Occitane Relaxing & Revitalizing Ritual line is Relaxing Massage Body Oil and Relaxing Perfume Sachet made with essential oils to help influence mood and behaviour while pampering the skin.
Looking for a sexy new scent just in time for Valentine's Day, then you're going to want to try the new limited edition L'Occitane Fleurs De Cerisier (released next month) collection of fragrances and body care products. It helps celebrate the poetic beauty of the cherry blossom and its delicate, feminine flowers. Its rosy whiteness diffuses the sweet scents of frivolity. It has top notes of lemon sparkles over blackcurrant and watermelon, middle notes of frivolous cherry blossom swirled into delicate violet and rose notes and base notes of subtle musky woody trail. L'Occitane Fleurs De Cerisier Shower Milk has an extremely rich and creamy formula that gently cleanses the skin with a luminous fruity and floral scent. It comes to a fairly decent lather once in contact with water and rinses clean away. It does an excellent job at leaving the skin silky smooth with the added hydration one needs in the winter months. It retails for $22 for 250ml. Also in the collection is an eau de toilette, a fragrance touch, moisturizing milk and hand cream.