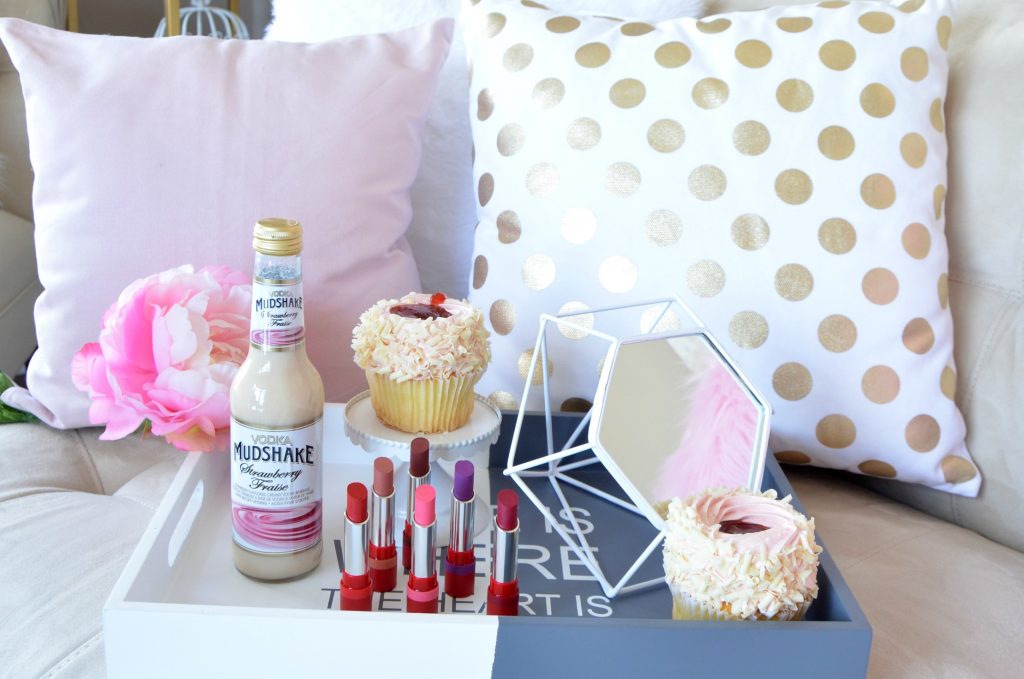 Rimmel The Only One Matte Lipstick
Rimmel has created a collection of lipsticks that claim to be the last lipstick you'll ever need. That's a bold statement, so you know I was super excited to put them to the test. The new Rimmel The Only One Matte Lipstick is a hybrid, between a long-wearing, intense moisture and highly pigmented formula. It will cushion the lips in fully saturated, intensely opaque and full coverage colour. Each shade is bolder then the next and comes with a one-swipe, no hassle formula.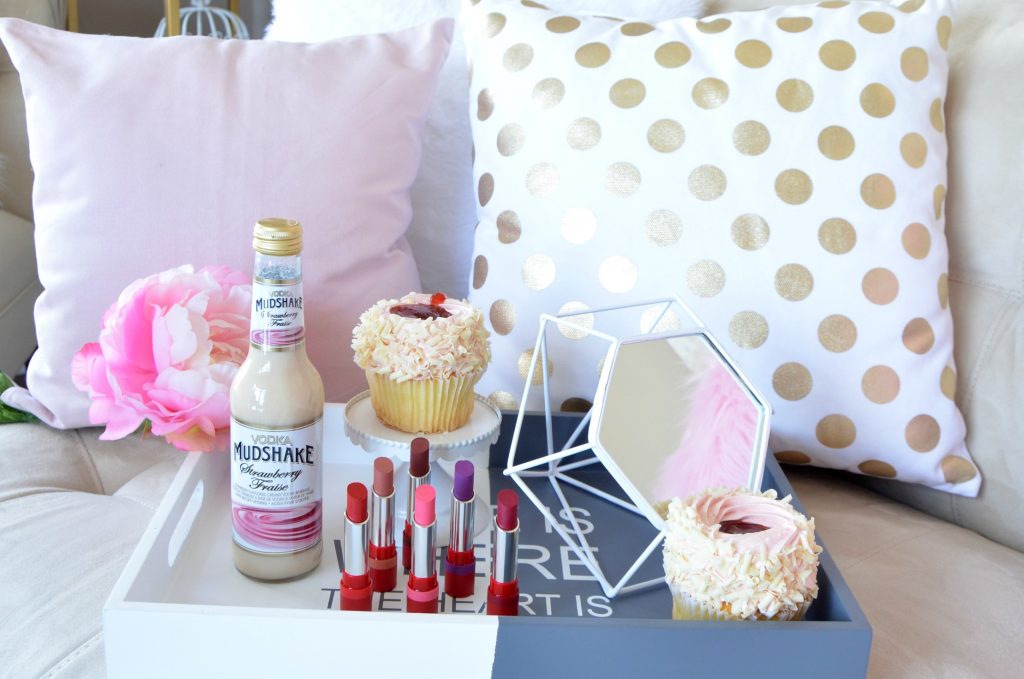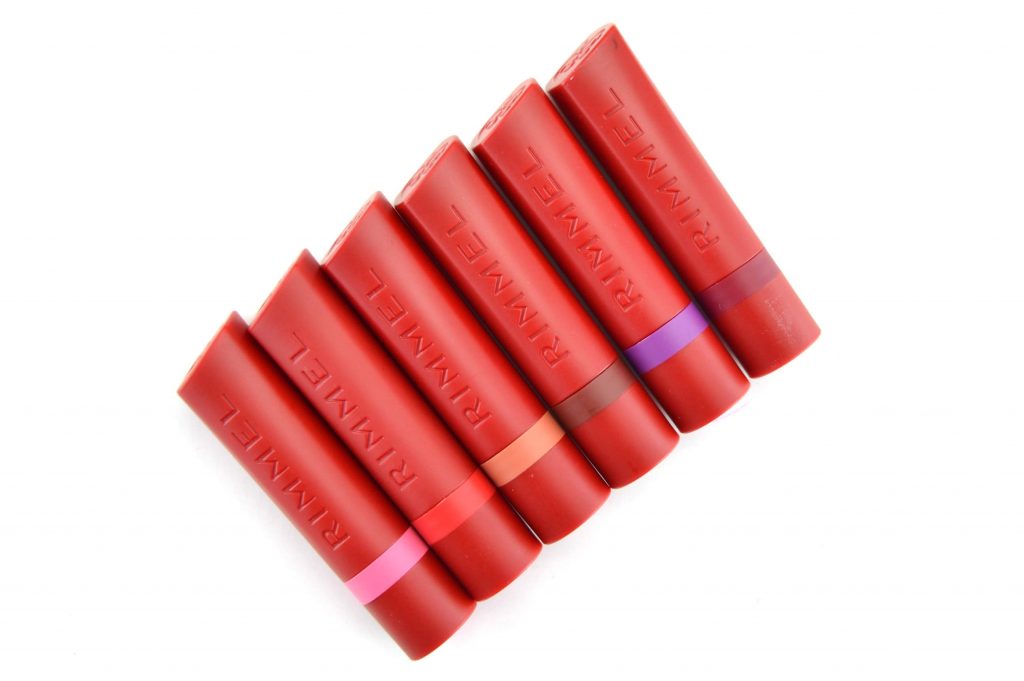 I'm becoming incredible picky when it comes to my lipsticks lately. With so many amazing formulas out there, I no longer reach for the ones that are drying or feel uncomfortable on my lips. The new Rimmel The Only One Matte Lipstick is a no fuss, no compromise lipstick with a velvety matte finish. It's not often you find a creamy, silky smooth lipstick with a completely matte finish, yet this is what you get with these new lippies. It features a longwearing formula, like a liquid lipstick, yet comes with a lightweight, barely there texture. Its comfortable to wear on the lips the entire day and provides slightly hydration. It delivers a bold pop of colour in a single swipe that doesn't bleed or feather outside the line.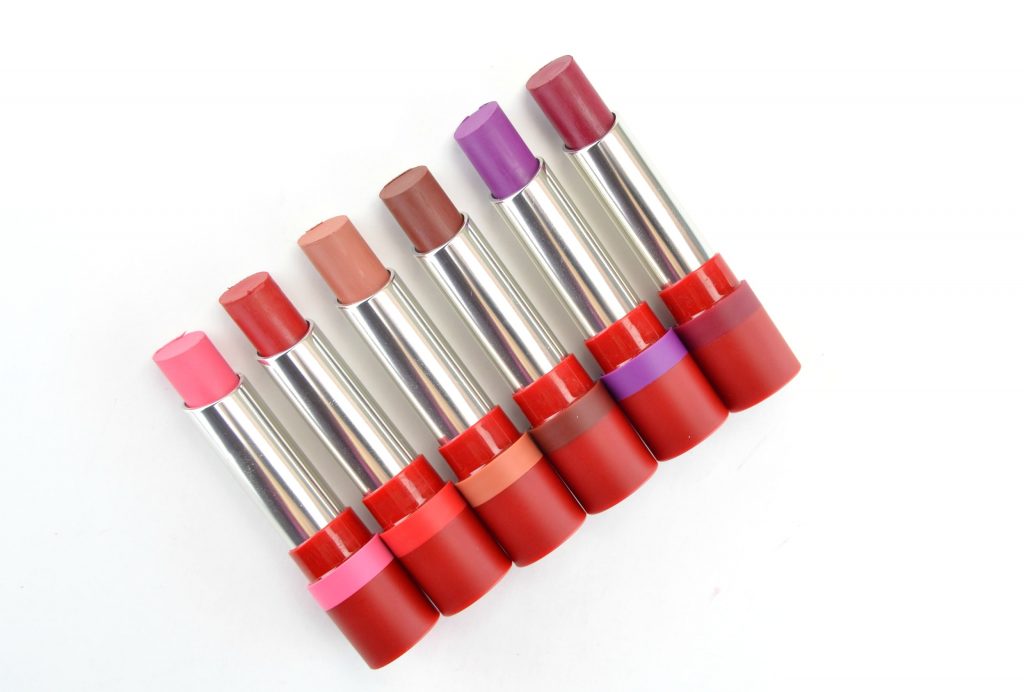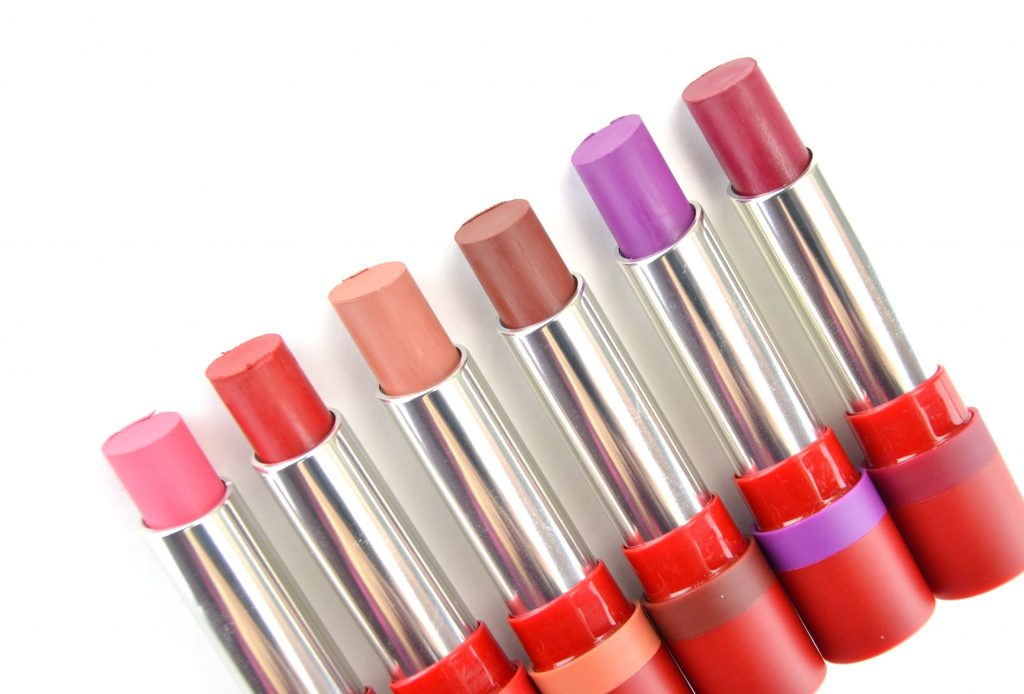 As far as the application process, the Rimmel The Only One Matte Lipsticks cause somewhat of a problem to apply. It features a completely flat, rounded top, no pointed tip like other lipsticks, so it can be slightly difficult to apply if you're in a hurry. It's also next to impossible to create precise and accurate lines, especially around the cupids bow, if you don't have a mirror handy. It has a somewhat tacky consistency, that although helps with the longevity, it can pull on the skin a little. Although it does have a slightly drier texture, the warmth of your body heat instantly helps melt the formula and allows for it to glide across the lips with ease. The drier texture also helps to prevent transfer, even through eating and drinking.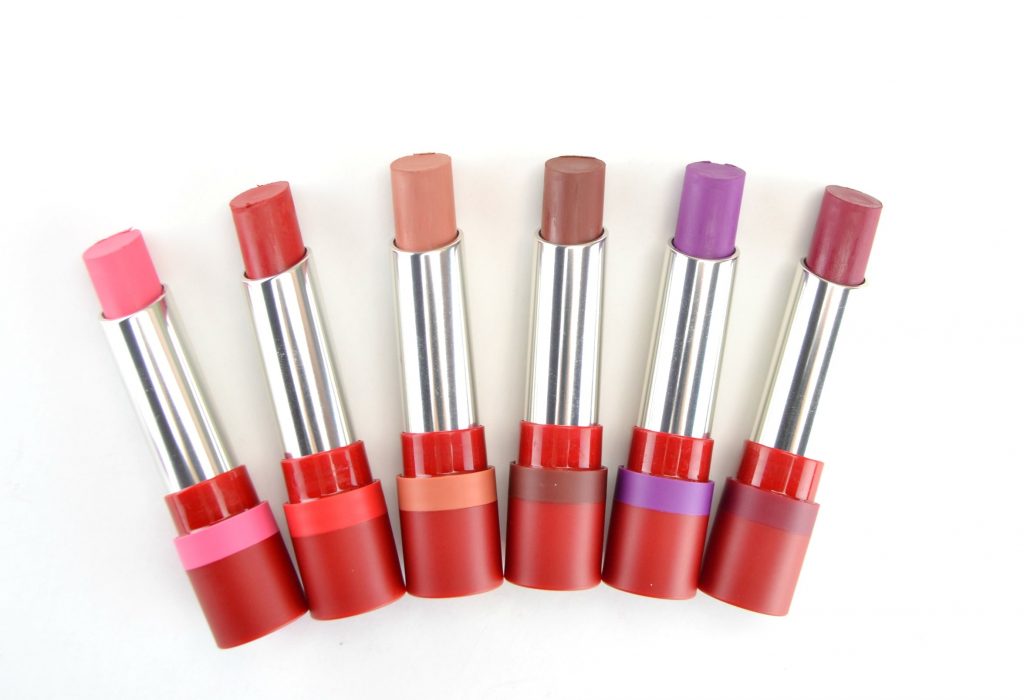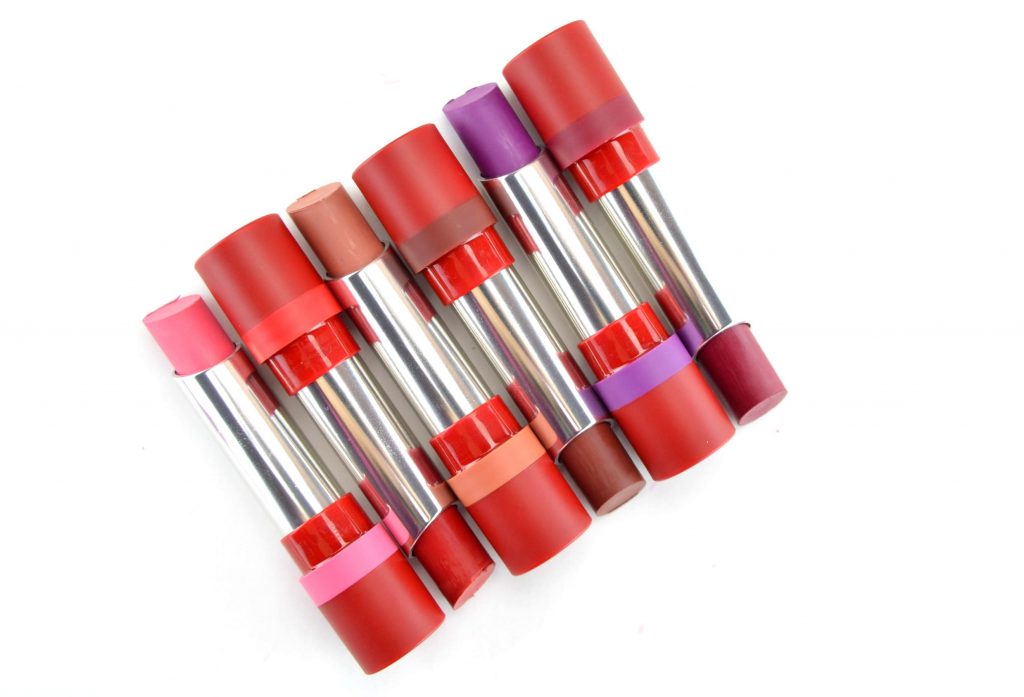 After you get used to the formula, the Rimmel The Only One Matte Lipstick colour payoff is out of this world. This is honestly a one swipe lipstick. You can easily achieve a bold, intense, opaque finish in a single layer. If you want to go in with another coat, it will amp up the intensity even more. Once set, it dries down to a powder-like finish that doesn't budge. Coffee breaks, full meals and endless snacks has nothing on this lipstick. When it does start to fade, around the 8-hour mark, you're left with a beautiful stain that doesn't look patchy or dry. It provides the staying power of a liquid lipstick without the drying effects. It retails for $8.99 in 10 new striking matte shades.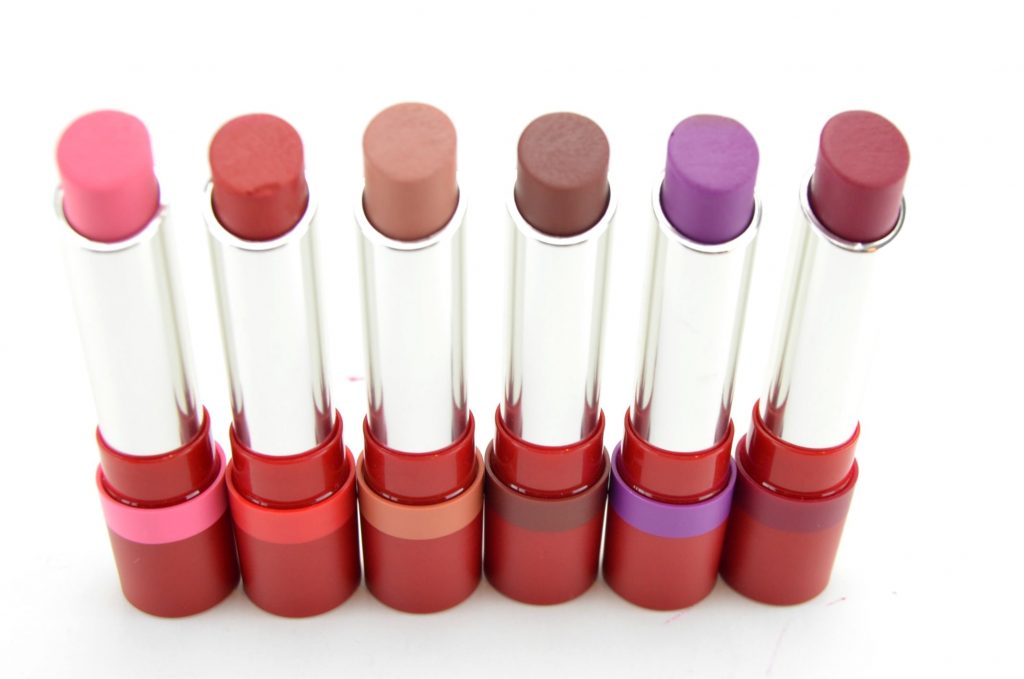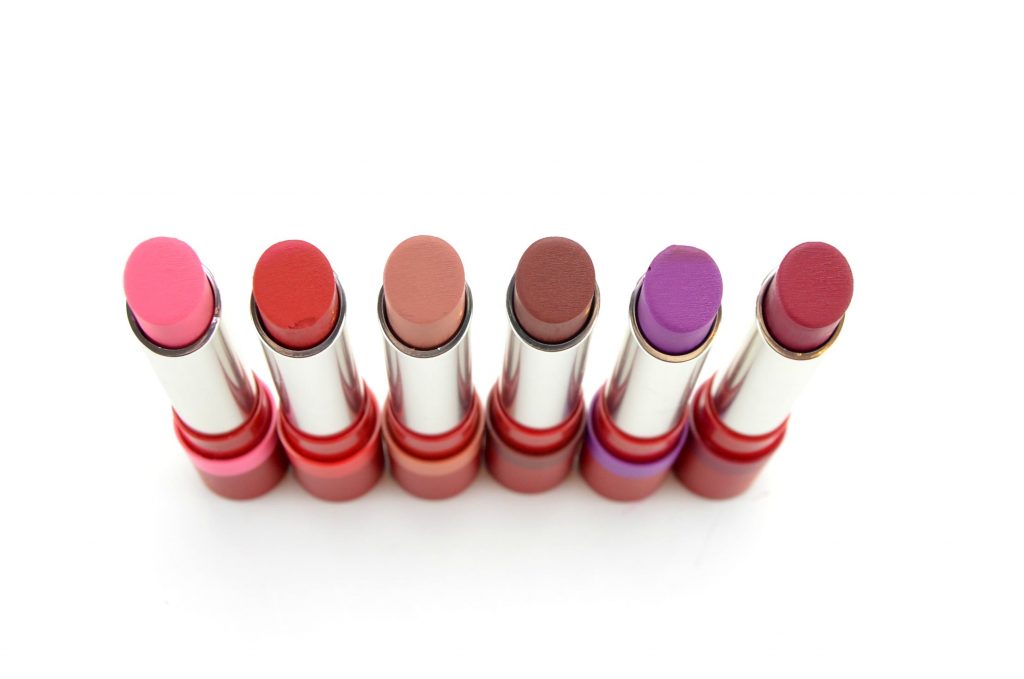 Rimmel The Only One Matte Lipstick in Leader Of The Pink is an intensely bold and bright Barbie pink.
Rimmel The Only One Matte Lipstick in Take The Stage is a true, slightly blue-based, yet warm-toned red.
Rimmel The Only One Matte Lipstick in Trendsetter is a mid-tone nude. It's the perfect mix between brown, peach and rosy pink.
Rimmel The Only One Matte Lipstick in Look Who's Talking is a rich and creamy chocolate-y brown.
Rimmel The Only One Matte Lipstick in Run The Show is probably my favourite shade out of the collection, a vibrant and bright violet purple.
Rimmel The Only One Matte Lipstick in The Matte Factor is a lovely deep berry, that although is a little vampy, it still retains some of its brightness… perfect for spring.