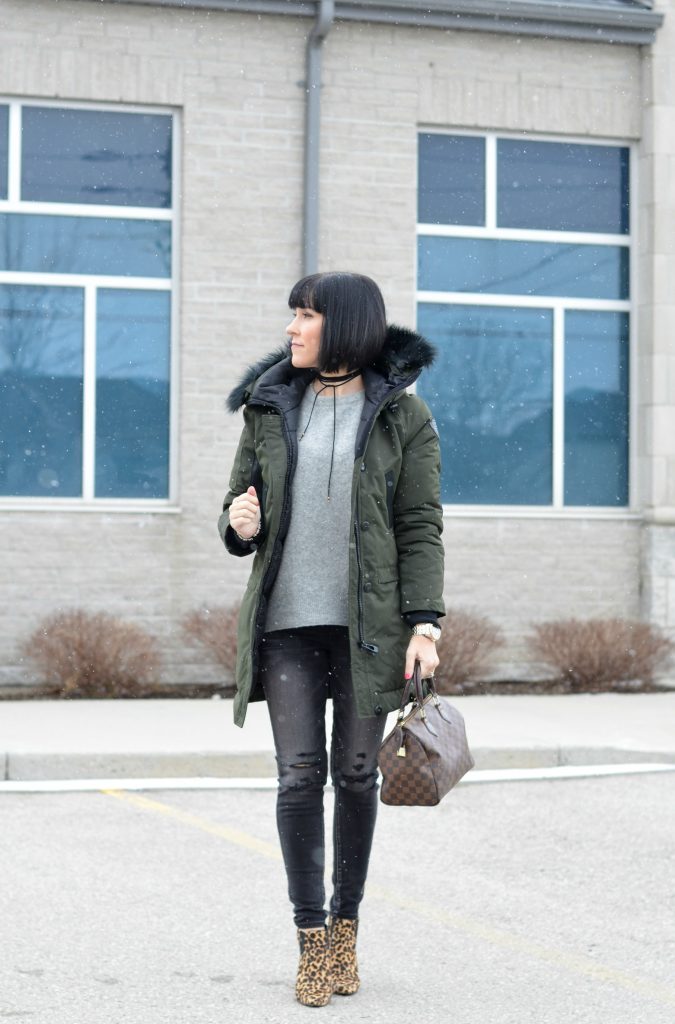 Daylight Savings Time 
And just like that, it's winter again. Spring forward, fall back into winter. What is wrong with this picture? The idea of daylight savings time is to advance the clocks ahead by one hour so that the evenings in the summer stay daylight for longer. Sure doesn't feel like spring to me. It's like we turned the clocks back, back 3 months, into winter. We're sacrificing a normal sunrise time for snow hehe.
On the plus side, I got to wear this amazing Noize jacket again. Isn't she a beauty? 
What I Wore- Cashmere Sweater- Aritzia, Necklace- c/o Lisa Q Of Sweden, LV Purse- Luxe Touch Consignment, Watch- c/o Bulova, Bracelet- c/o Thomas Sabo, Bracelet- c/o Lisa Q Of Sweden, Jeans- American Eagle, Booties- Nine West