Last-Minute Christmas Gifts That Are Better Than Gift Cards
With Christmas just under a week away, you may be tempted to invest in a few gift cards for those last-minute gifts. Although these may seem like the quickest option, when you're pressed for time, finding something a little more personal is just as easy. If you're scrambling to find that perfect gift, that's thoughtful and affordable, hopefully this last-minute gift guide will help? Thanks to retailors like Amazon, Sephora, Shoppers and other online stores, you can still find that unique present and have it wrapped and delivered to your loved ones within a few short days. Today we are talking about 10 of the hottest gifts that are better than gift cards.
Since scent is the strongest sense we have, why not give the gift of a delicious smelling home with some home fragrances? From display-worthy candles to chic and stylish home diffusers, Nest fragrance-centric gifts make a lasting impact. This luxury scented candle brand instantly enhances your everyday living and entertaining experience. The brand's "Holiday" scent is a personal fave, and one I have been purchasing for both myself and friends over the past few years. It features pomegranate, mandarin orange, pine, cloves, and cinnamon with just a hint of vanilla and amber that captures the season beautifully. It's the perfect winter aroma that everyone can enjoy. Place the Liquidless Diffuser in your bathroom for that added boost of freshness or burn the classic candle on days when you're looking to get warm and cozy. This holiday blend is an excellent way to elevate your home this season. The small candle retails for $23, while the diffuser retails for $84.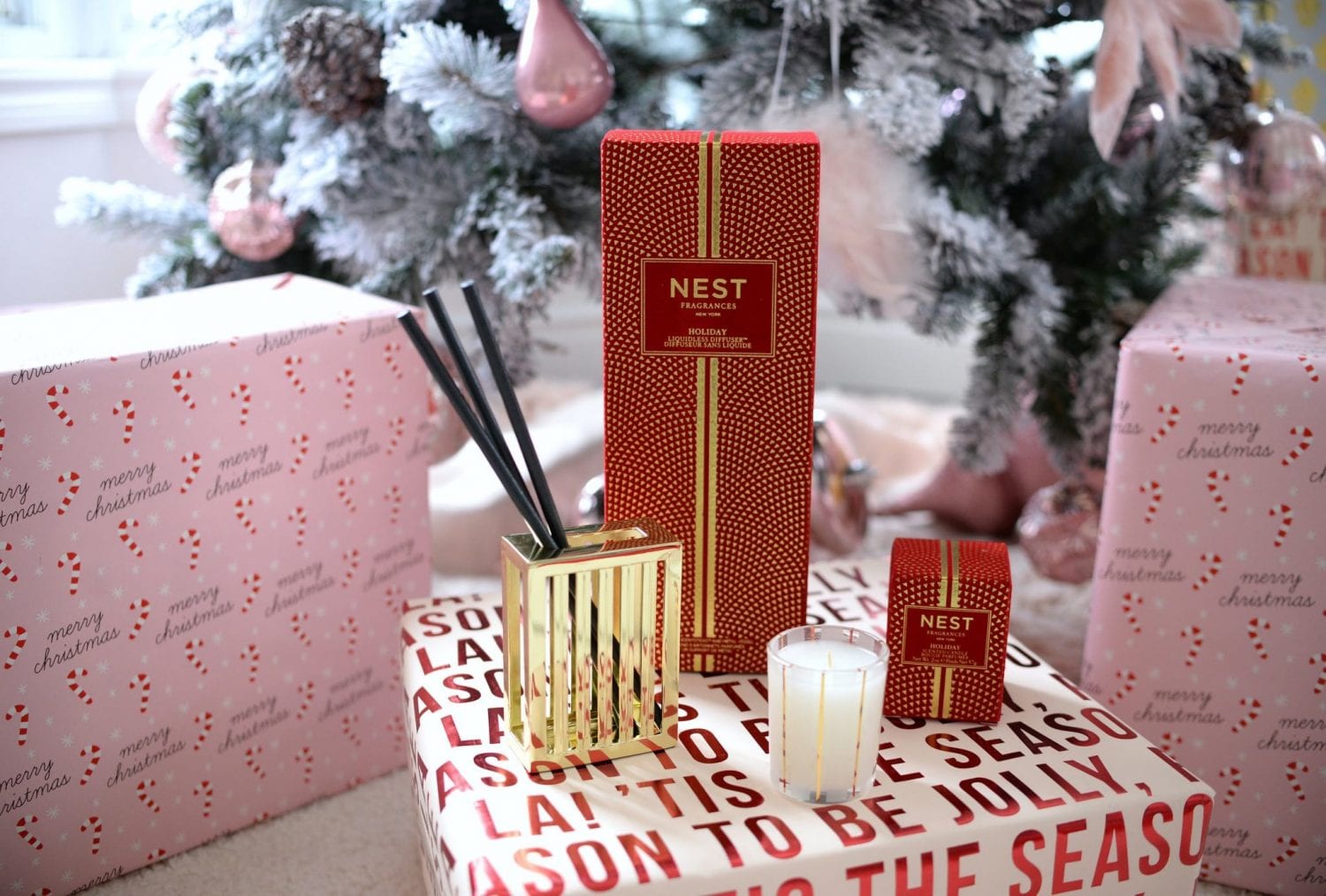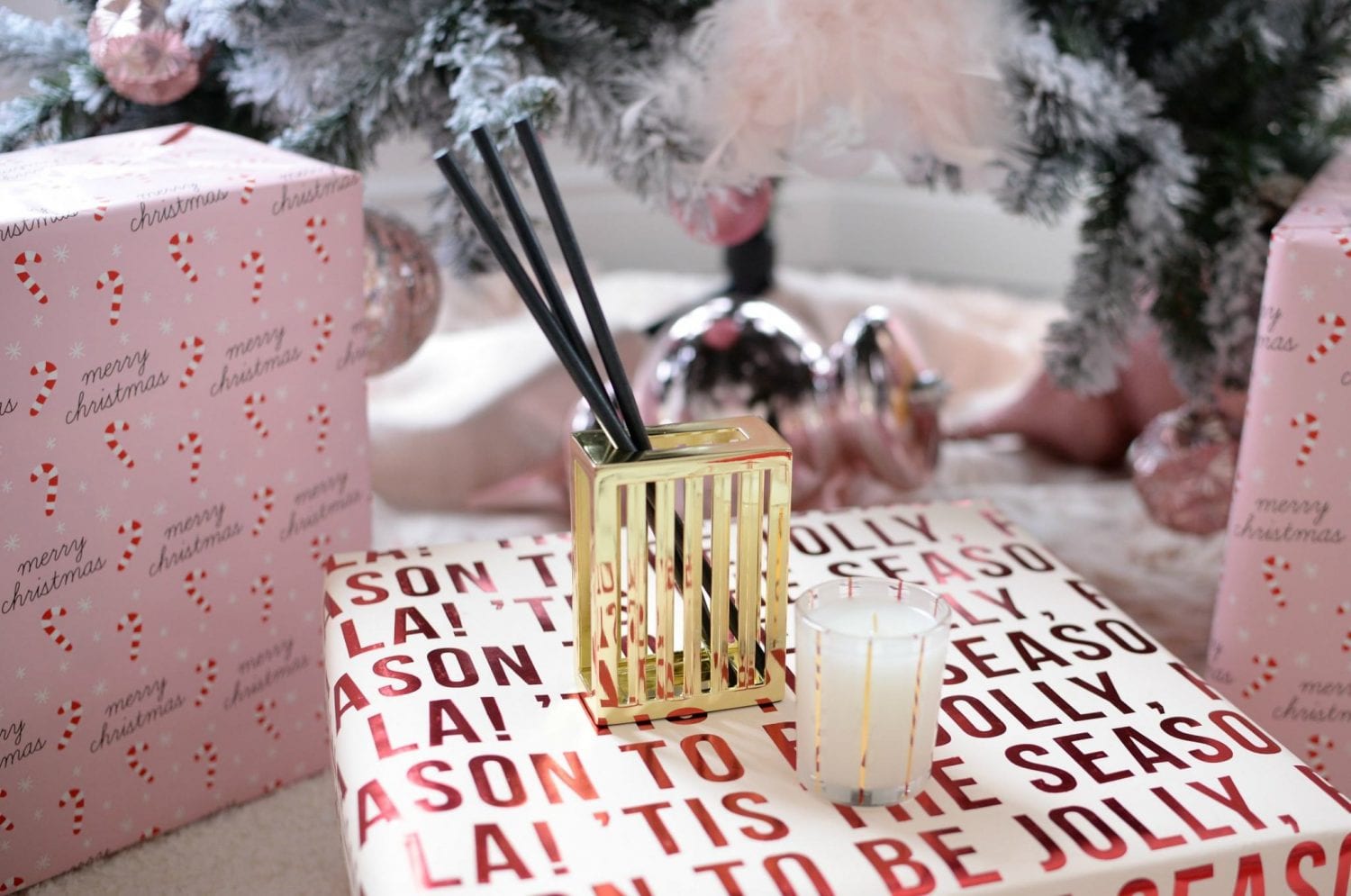 They say your makeup application is only as seamless as the tools you use, so give the gift of flawless skin with a fancy brush set. Let's face it, brushes are a necessity in the makeup world, but one we don't like to spend a lot of money on or treat ourselves to. Whether you're creating a smoldering eye, chiseled cheekbones, a bronzed glow, or an even complexion, brushes are key in achieving all those. Shoppers Drug Mart, inhouse makeup brand, Quo, has been at the forefront when it comes to brushes these past few years. Bloggers, influencers and YouTubers have been raving about them, and with good reason. These high-quality, yet affordable, brushes allow you to sweep, swirl and blend on all types of products for a professional look with ease. Quo Beauty Luxe Links Brush Set was inspired by statement jewelry, making it perfect for that fashionista in your life. It comes with 6 must-have brushes, along with a chic red carrying case for only $75 (with a $200 value). Looking for something a little more playful and fun, try Quo Sleek & Chic Brush Set. It too was inspired by fashion and comes with 7 brushes and a chic gold clutch that can be used for a night out on the town. It retails for $65 (but comes with a $175 value).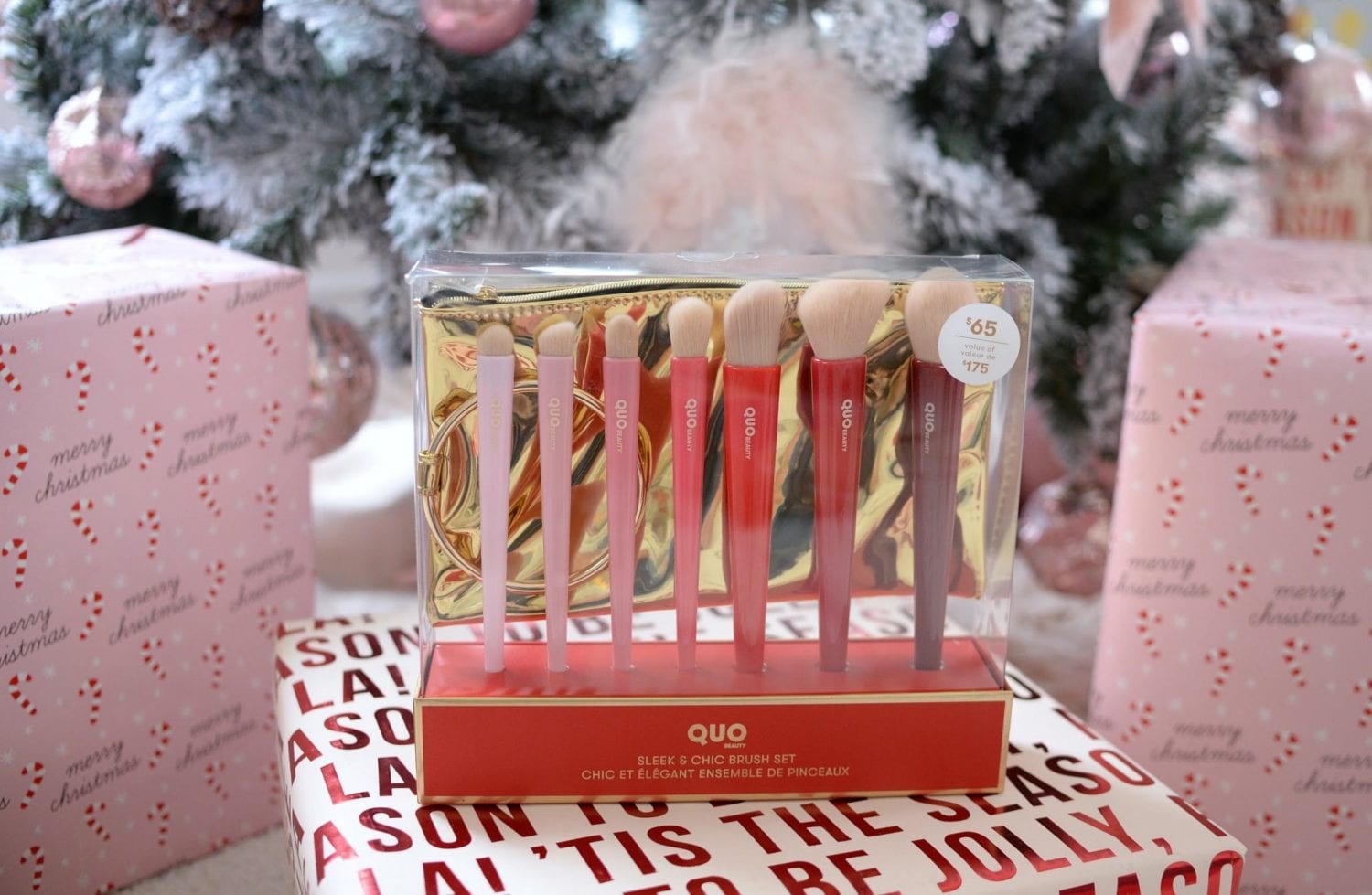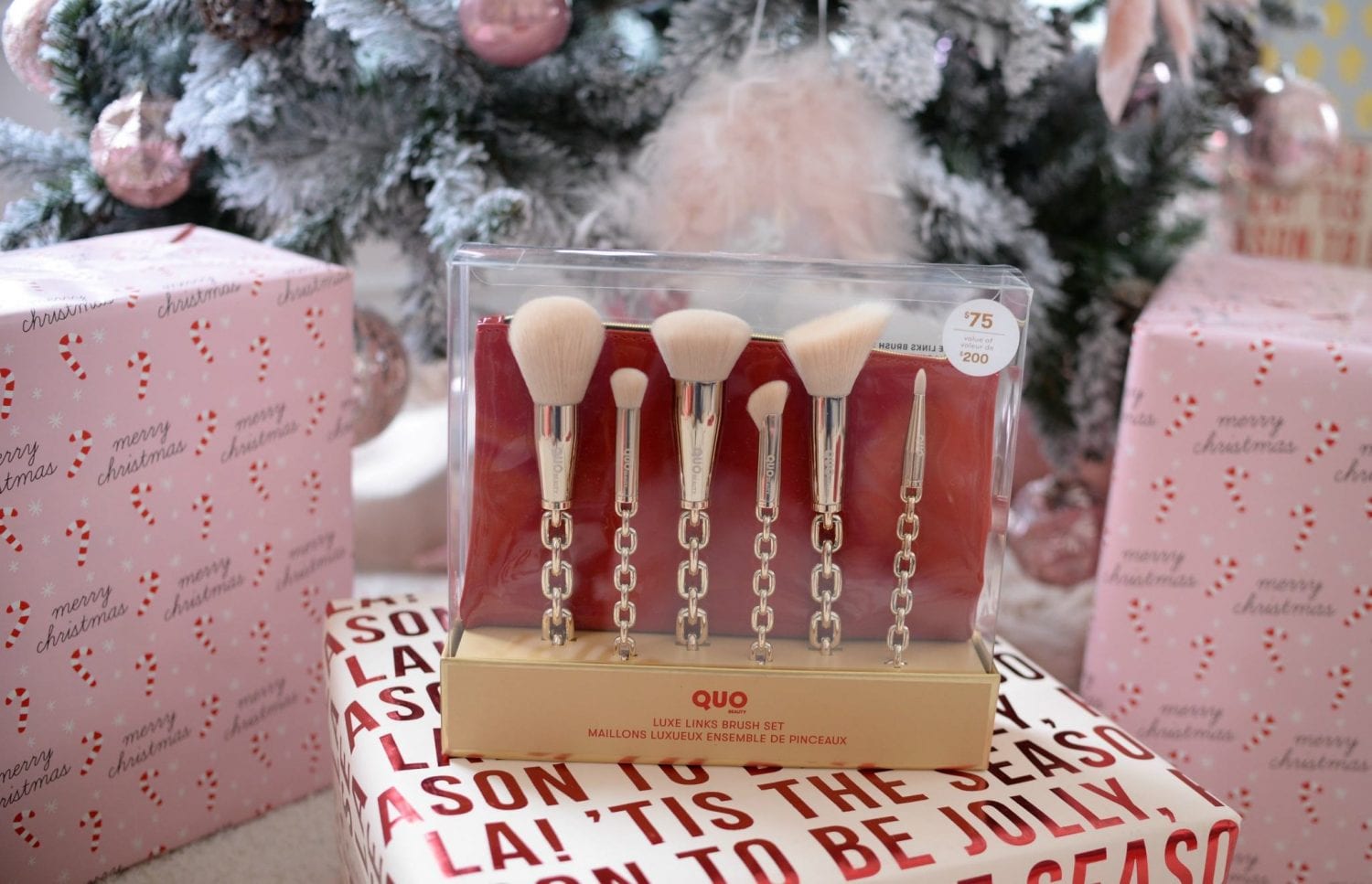 Wine lovers are easy when it comes to holiday gifts, they just want wine hehe. Okay, we all have those wine snobs, where the wrong wine but just be an expensive dud, but if you get creative with your choices, and don't overthink it, your friend is sure to love it. I always say you can't go wrong with Barefoot Wine, as the brand's moto is "life is more fun when you're with friends". Their wines are fun, flavourful and approachable. Looking for something a little less "traditional", try the Pink Moscato, I promise your friends will love it. It features juicy cherries, tart raspberries, and sweet pomegranates for refreshing and flavourful sips. Looking for something a little more "classic" try the brand's iconic Pinot Grigio. It offers all the flavours of tart green apples with fresh, white peaches that packs a big, bold and flavourful smooth finish.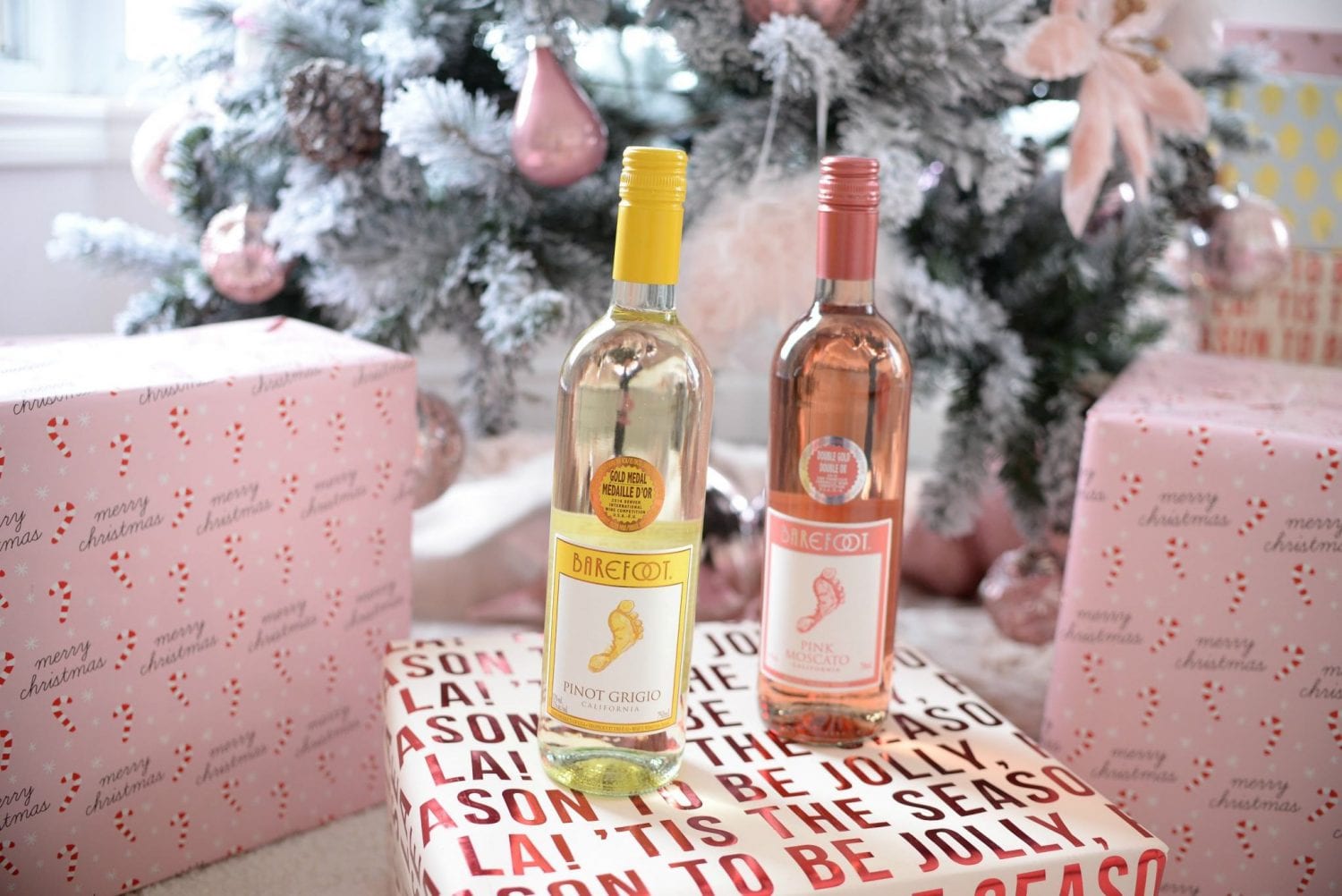 It's safe to say, we're all trying to reduce our carbon footprint, and one of the easiest ways is with reusable cups. Starbucks is encouraging their consumers to hand their local barista a reusable coffee mug instead this holiday season. This 6-pack reusable hot cups collection features 6 trendy ombré cups done is festive reds and pinks. It also features festive designs with sayings like "coffee all the way" and "merry coffee". Your friends can now pat themselves on the back each time they hand over one of these cups, knowing they are helping the environment, while also receiving 10 cents off their beverage order. It retails for $15.95.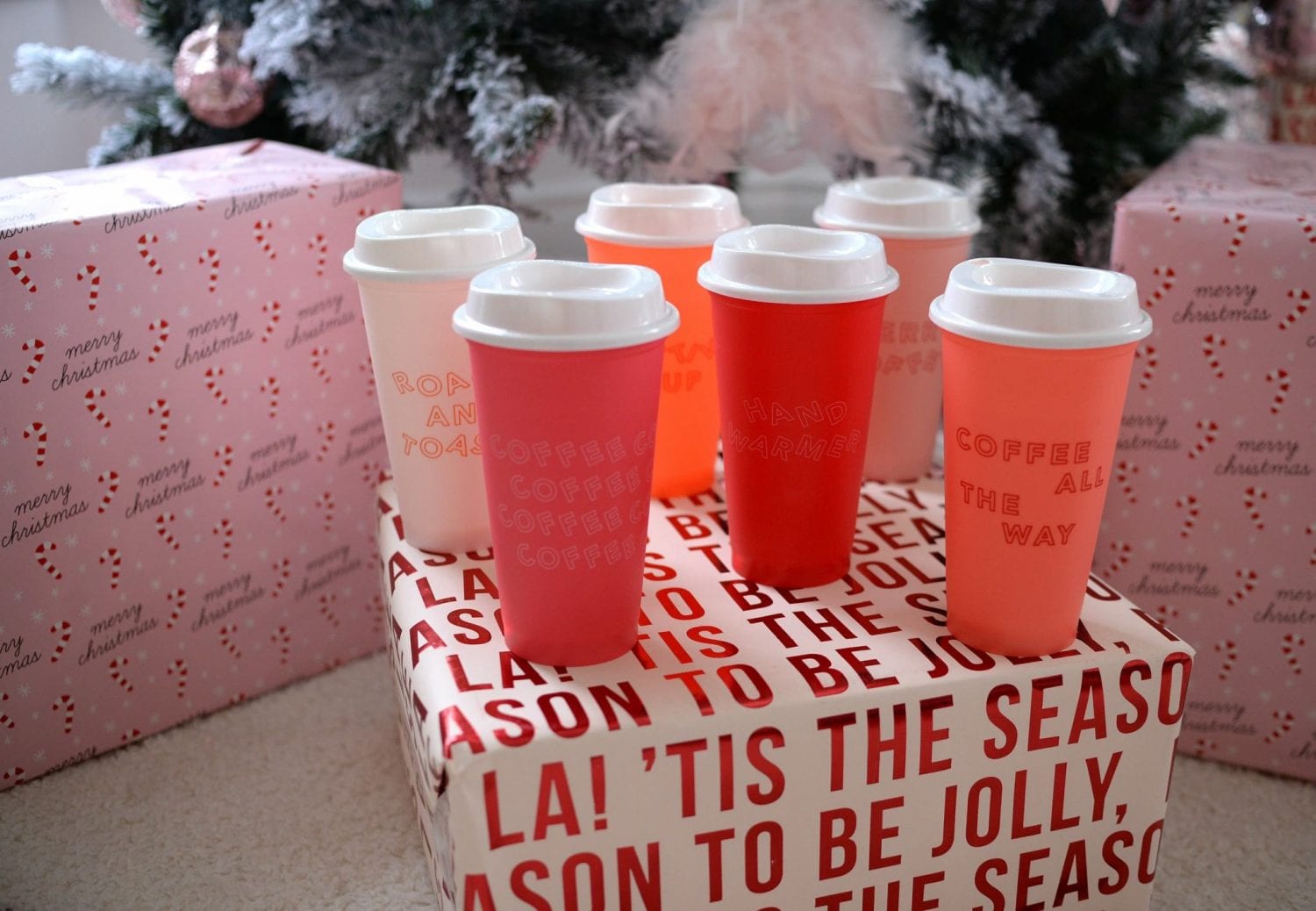 Speaking of drinks, if you have a loved one who is always complaining their ice melts too quickly or their coffee never stays hot enough, a Yeti tumbler might be their answer. Its durable stainless steel, with double-wall vacuum insulation inside, keeps your beverages extremely cold, even in high heat, and piping hot for 24+ hours. It features a magnet-based closure on the top to add a nice finishing touch. You simply flick open for quick access, and then press to close. Since a good water bottle has quickly become a part of many people's daily lifestyle, why not treat your loved ones to a chic and stylish one in an array of colours and ounce-capacity. It retails for $39.95.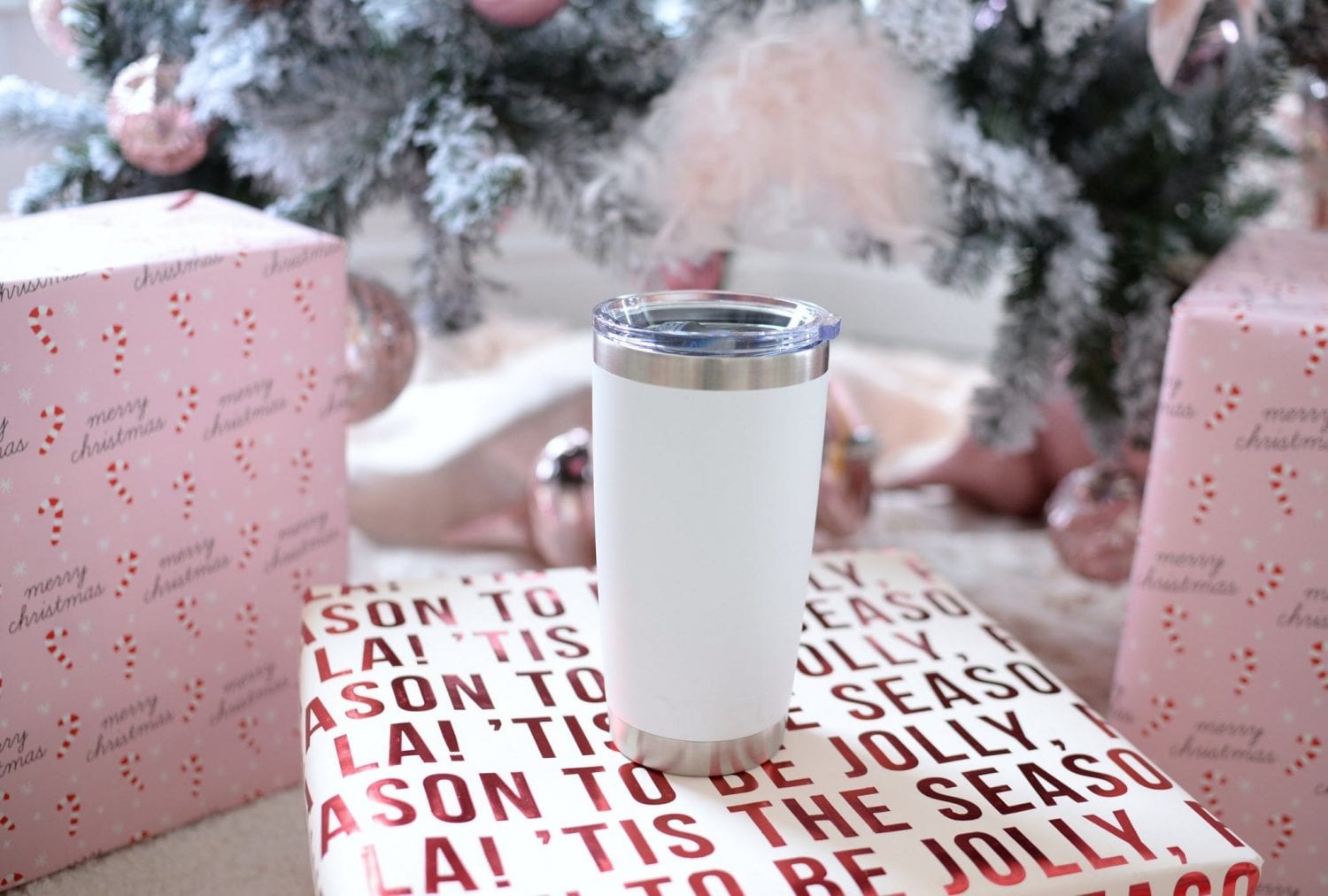 No matter who's on your list, it's safe to say, everyone wants healthy, hydrated and happy skin. We all know the importance of a little "me-time" and that starts with a good old pampering session. Let L'Occitane pamper your loved ones this holiday season with luxurious gift sets that capture the essence of the Provencal beauty. The Lavande Collection Relaxing Lavender Collection features everything you need to create a soothing, calming and relaxing experience at home. It comes with Lavender Foaming Bath, Cocon de Sérénité Relaxing Pillow Mist, Lavender Shower Gel, Lavender Body Lotion, Shea Butter Lavender Extra-Gentle Soap and a Lavender Hand Cream all beautifully packaged in a festive gift box. Not only will you be giving the gift of nourished skin, but relaxation. It retails for $84.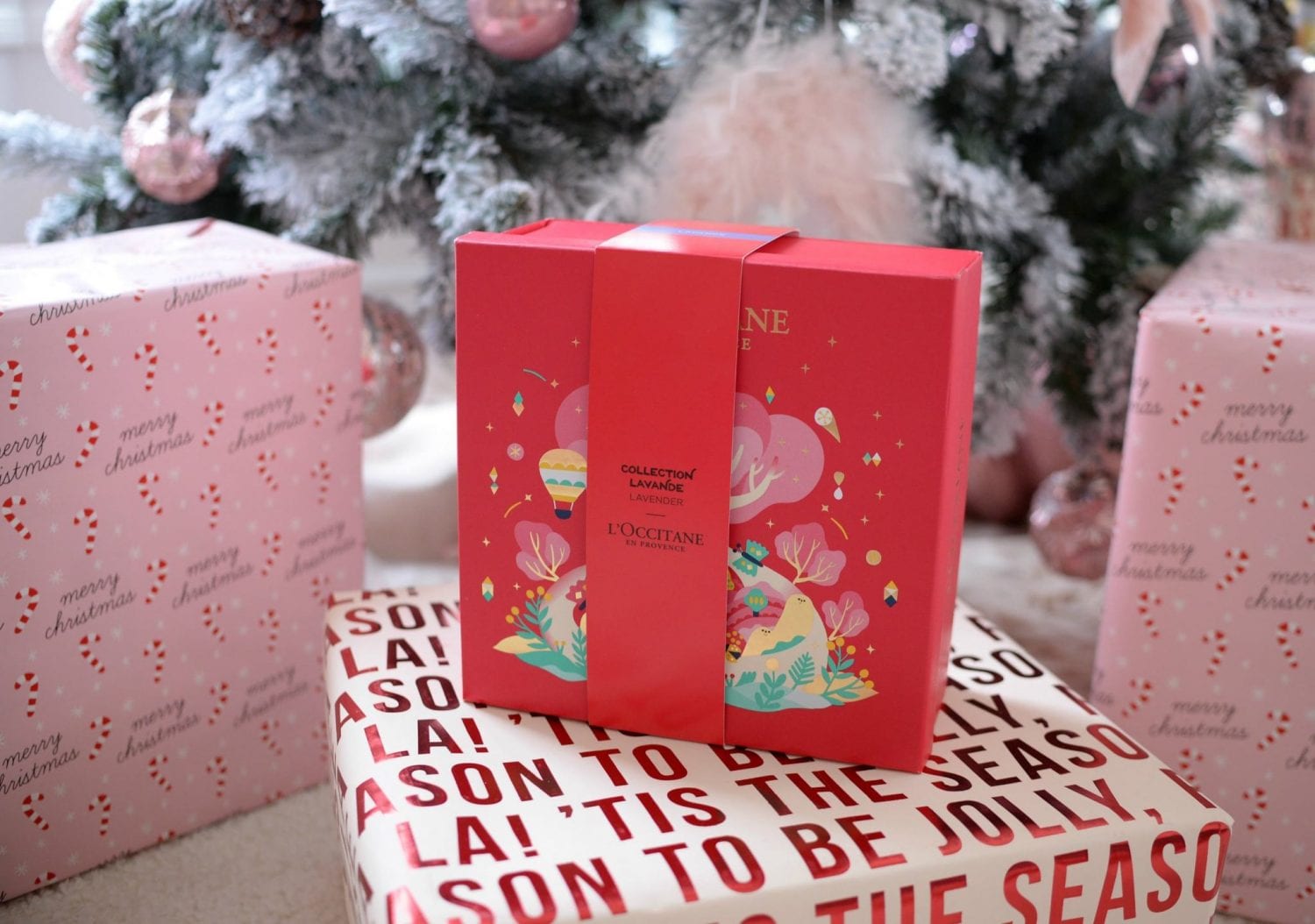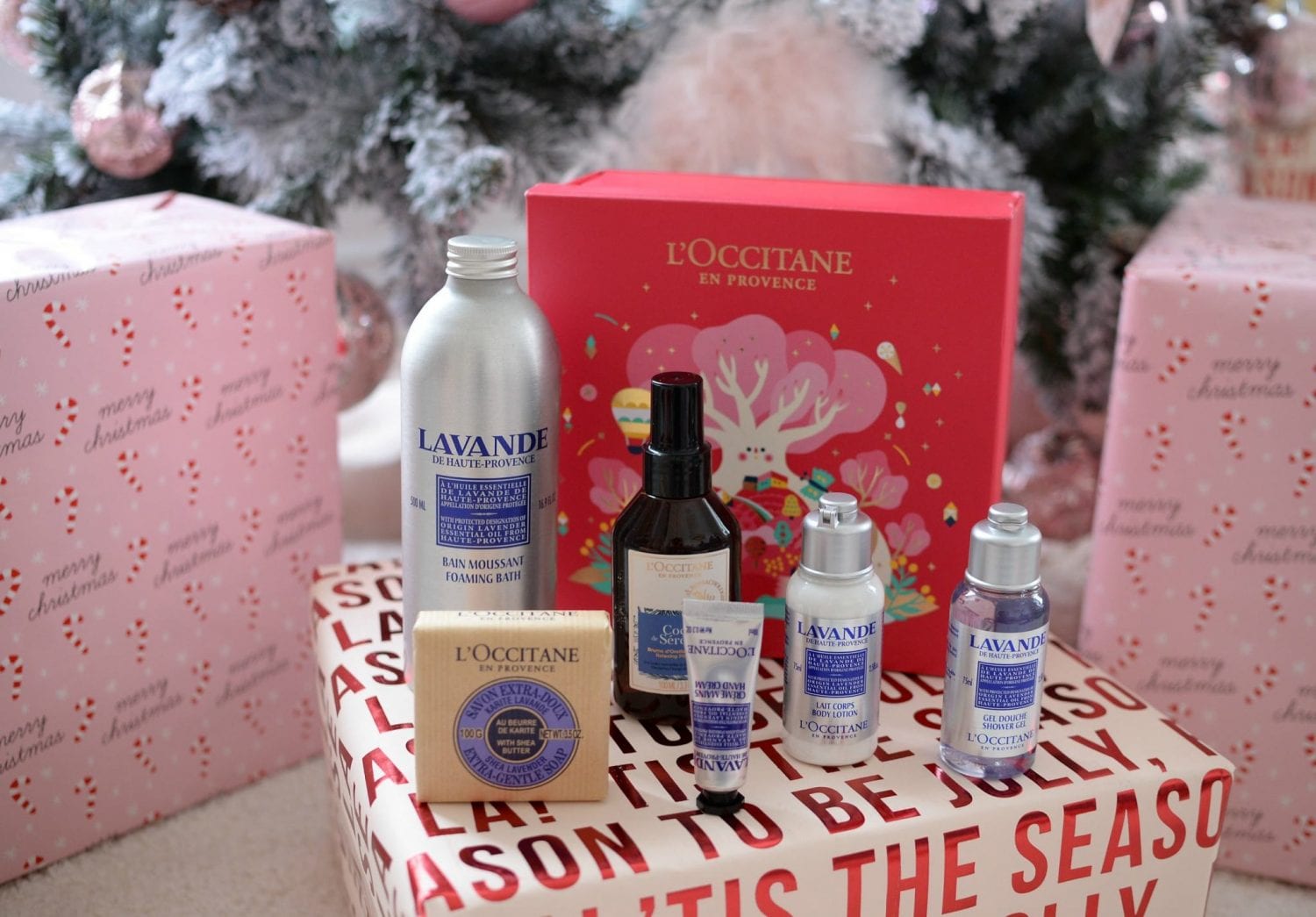 Speaking of body care, Bath & Body Works has released a brand-new collection that's a little sexy and daring. Into The Night is based around dark berries, midnight jasmine and amber, to create a dark, almost sugary berry aroma on the skin. Within the lineup, you'll find everything from a fragrance mist and perfume, to shower gels and body creams. This alluring and timeless collection is a little mysterious, incredibly feminine, while still being a tad playful and fun. The collection retails for $14.50 to $15.50.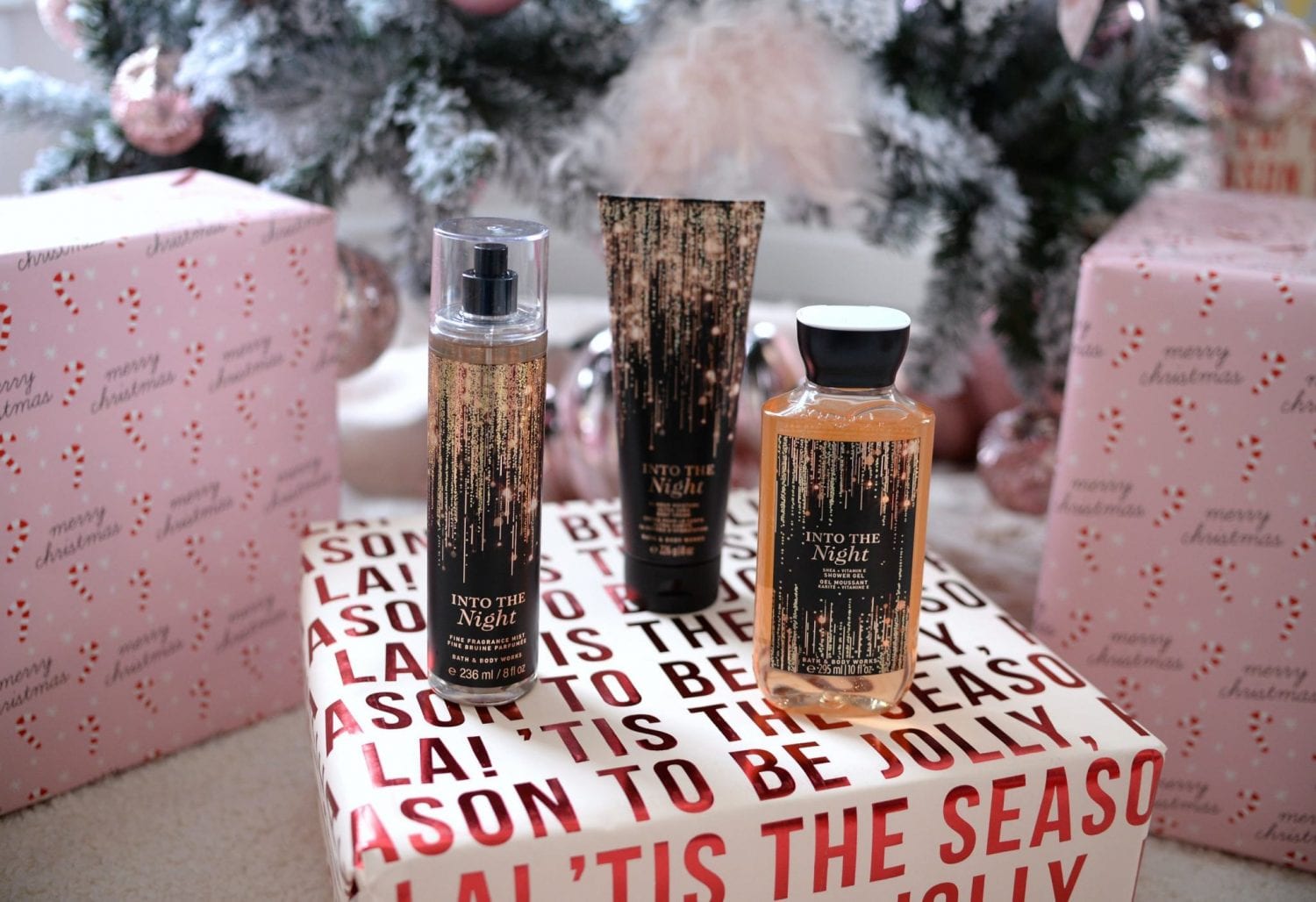 By now, I'm sure you're all familiar with sonic cleansing brushes, and how beneficial they are to your daily skincare ritual. I know not everyone has one, so treat your friends to the gift of radiant skin with the new Mary Kay Skinvigorate Sonic Skin Care System. It uses sonic technology, along with 3 speeds to remove 4x more dirt, oil and daily impurities than hand-cleaning alone. Not only will it deeply wash away all traces of makeup and grime, it leaves your skin looking and feeling fresh, clean and ultra-smooth. Give this little hand-held device just 60 seconds a day and watch as it transforms your skincare routine. Products will penetrate deeper; your skin will be squeaky clean, and it can improve with daily breakouts and blemishes. It also costs about a third of its competitors, ringing in at only $85.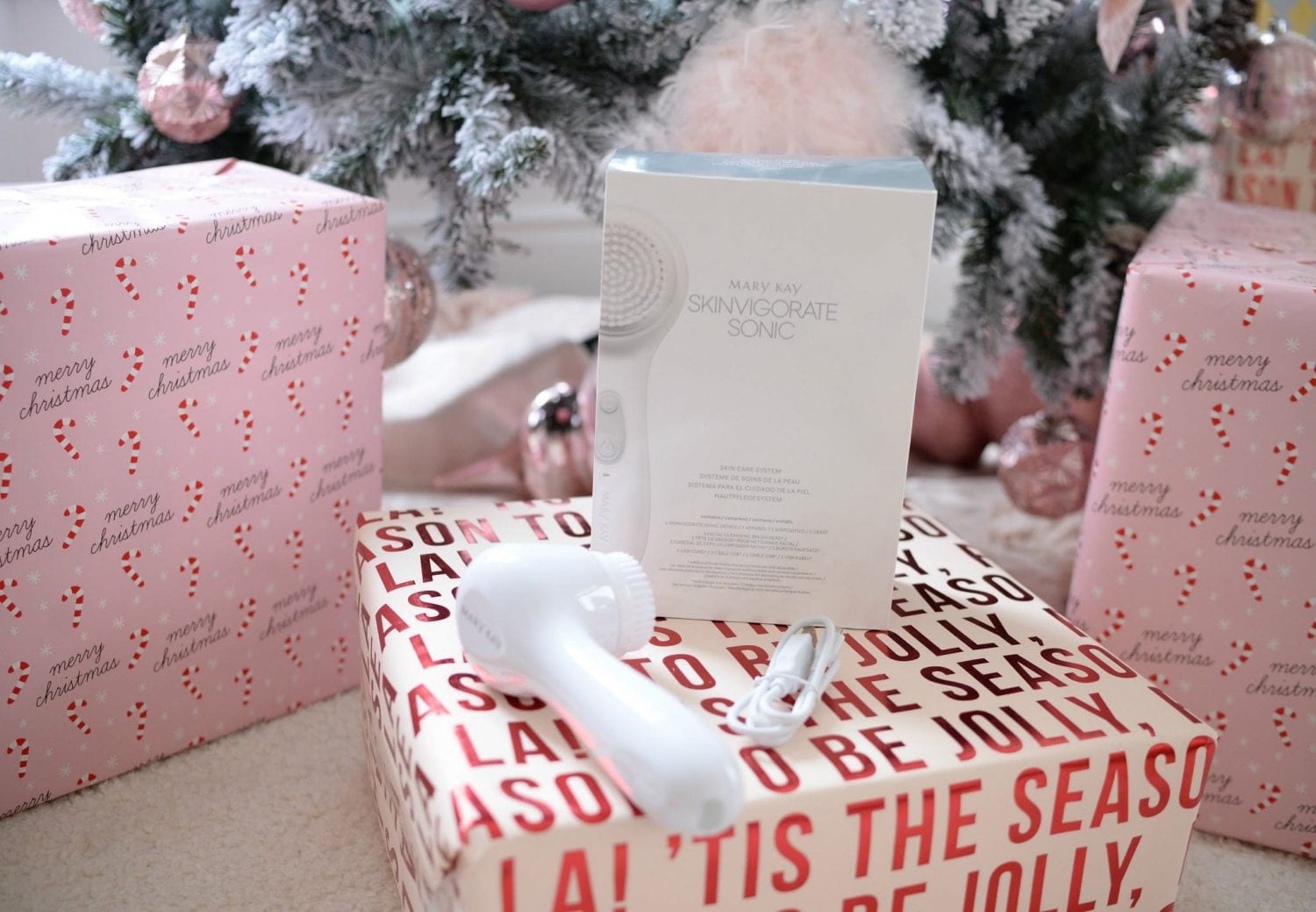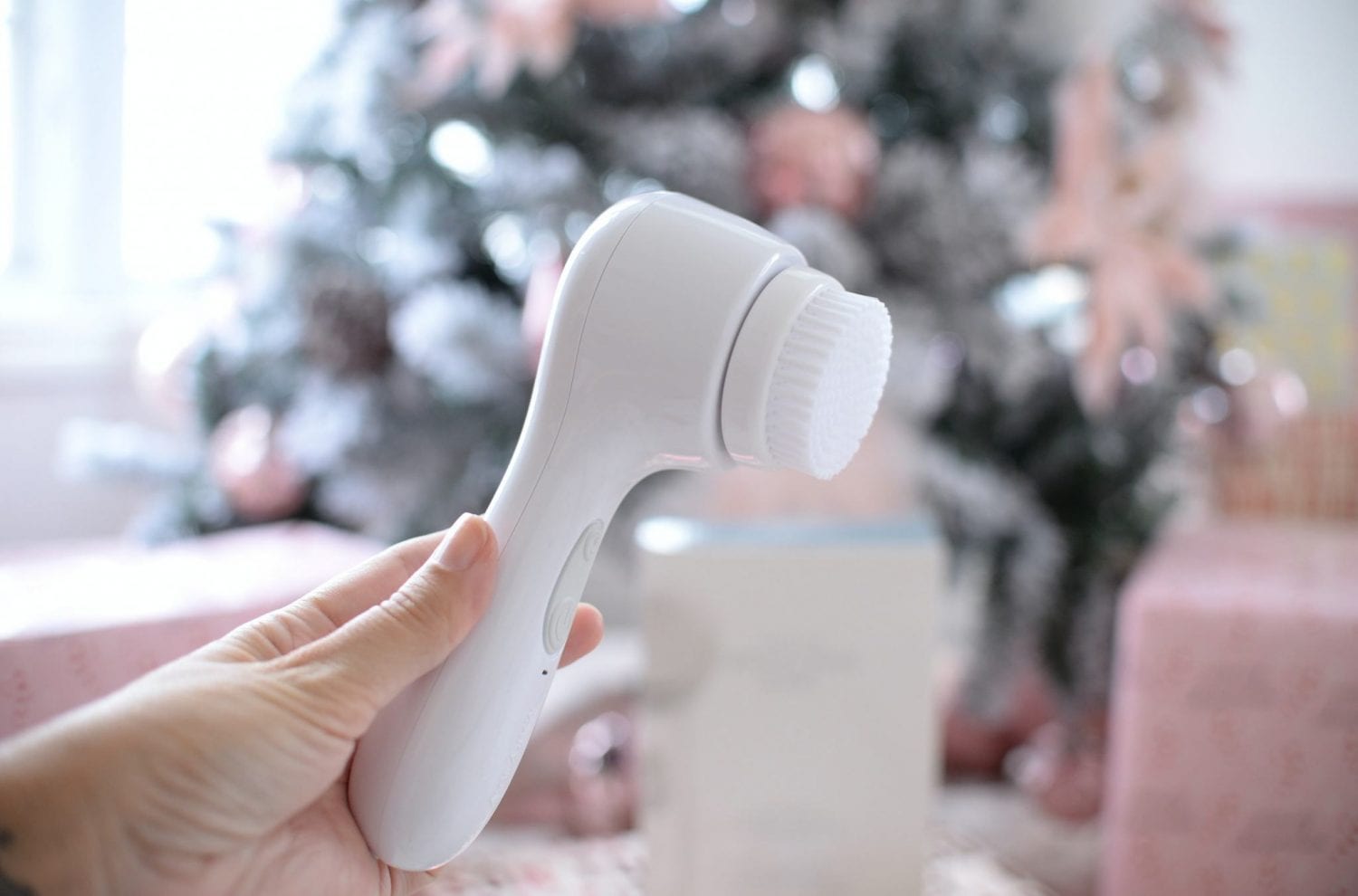 When it comes to treating the ladies on your list, diamonds might be a girl's best friend, but in recent reports, it reveals that lipsticks are on the top of the females' list as the perfect present. Laura Mercier Lip Artiste is the perfect duo for those looking to create that perfect plump lip this holiday season. Let's be honest, it's next to impossible to match your liner to your lipstick when you're hunting on your own, so this pair is ideal for those that don't like the hunt. It comes with a Rouge Essentiel Silky Crème Lipstick that's intensely pigmented providing a bold wash of colour across the lips, while the Longwear Lip Liner perfectly defines and outlines the lip for colour that not only stays put but lasts all day. The lippie is completely weightless and applies like butter, while the liner perfectly outlines the lip and allows you to fully colour in the lips for an even bolder impact. It retails for $38 in shades Nude Lip Duet and Coral Lip Deut.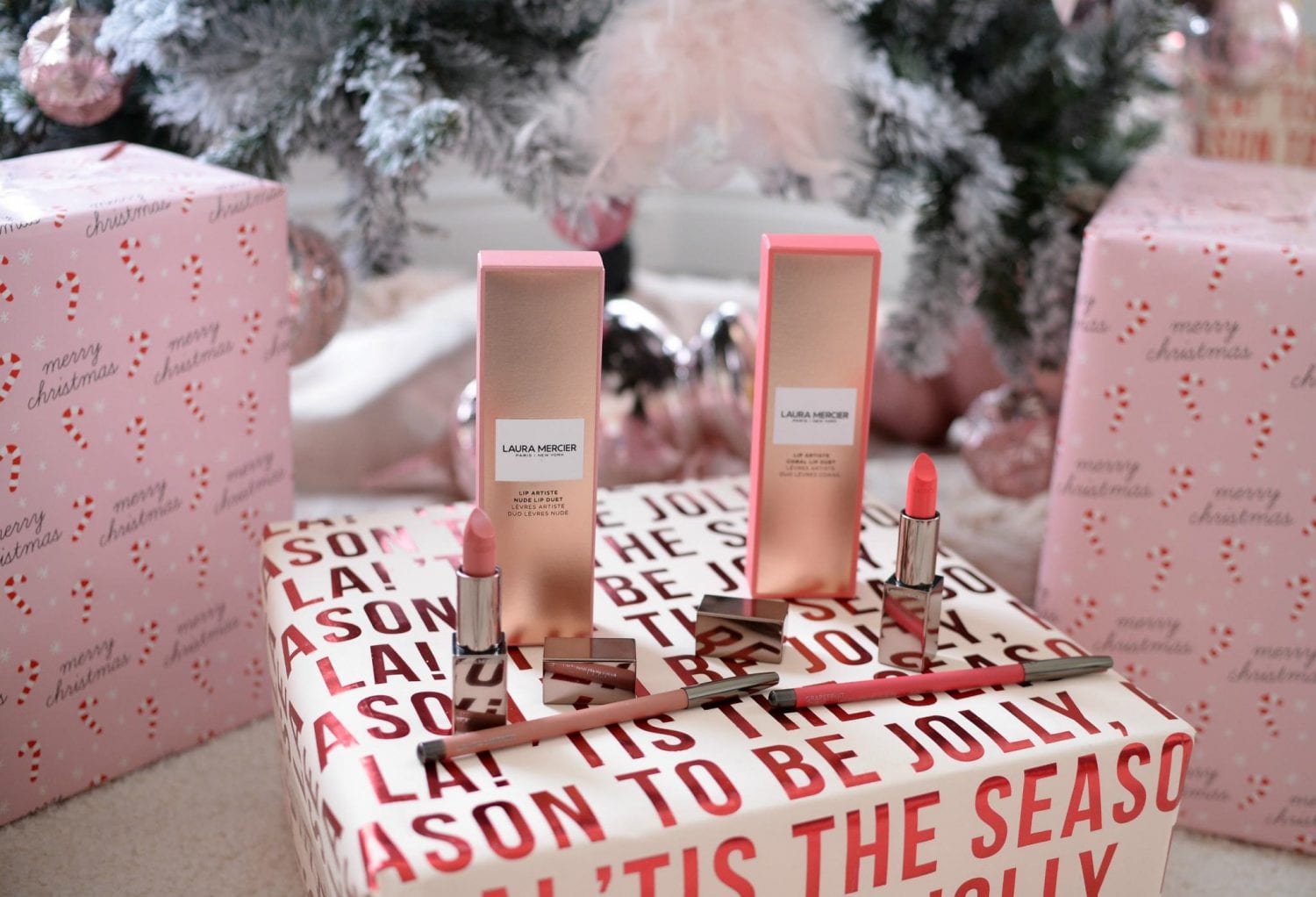 Although some may think it's a cliché to give pajamas, robes and slippers as a gift, but I think it's classic. Who doesn't want something cozy to keep them warm all season long? If you're on a tight budget or involved in a Secret Santa and looking for a gift under $30, La Vie En Rose has all the affordable gifts that people actually want. The Moose Knitted Hot Water Bottle Gift Set not only comes with a festive hot water bottle and a soft and plush sleeping eyemask, the brand will donate $5 to the Roses of Hope Foundation with every item sold. Simmering Knee-High Socks are perfect for lounging by the fire with a good book and a hot chocolate and are currently on sale for 2-for-1, basically two pairs for only $19.95.