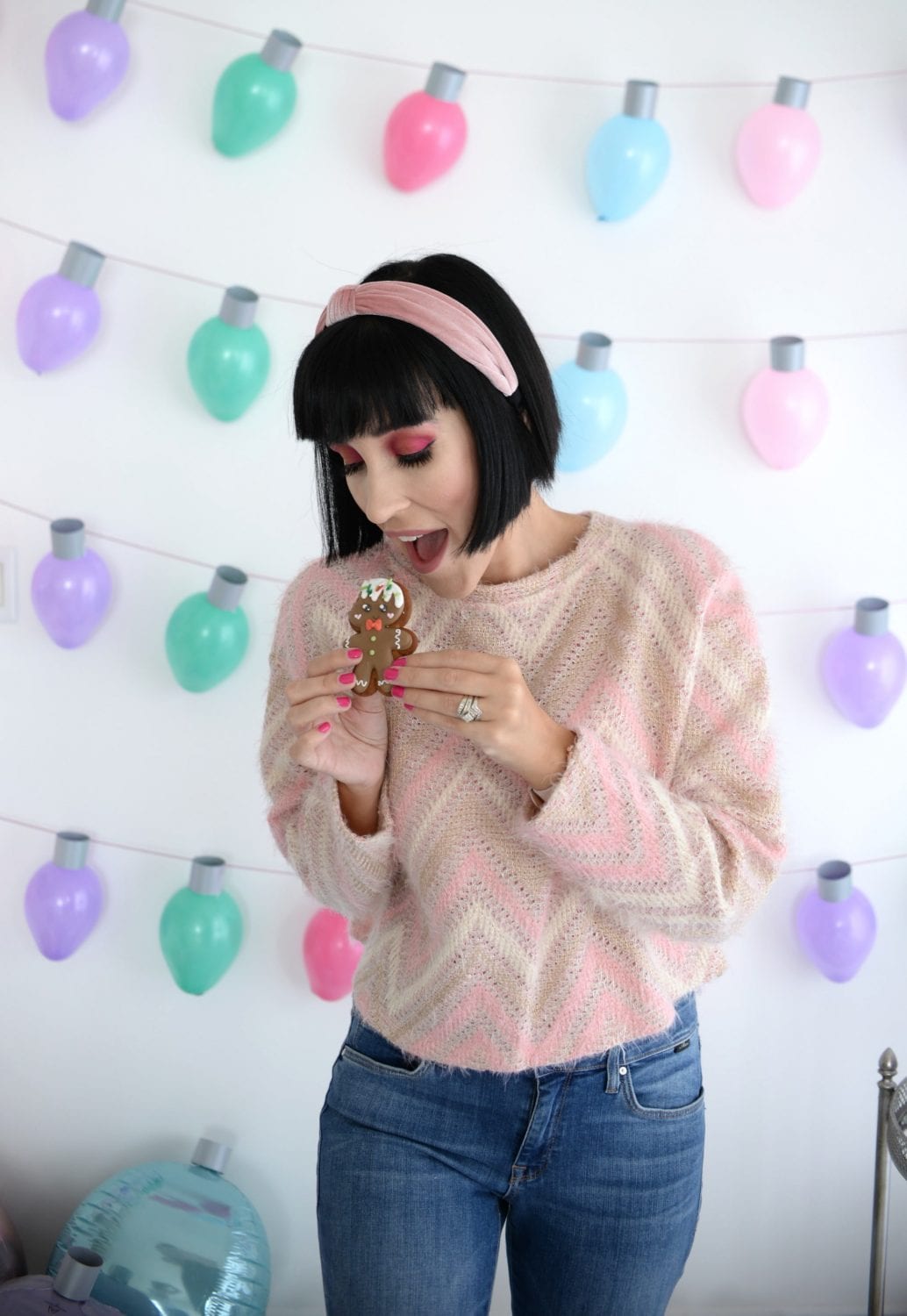 Get Gingerbread Bronzed This Holiday Season with Too Faced
Since it's the most wonderful time of year, it's time to break out those sparkly bodycon dresses and amp up your makeup look. It's times to embrace bright colours, wear all the sparkle and don't be afraid to play with glitter. Speaking of the holidays, if there's one scent that instantly reminds you of Christmas, it's gingerbread. This season Too Faced is transporting you into the kitchen, I promise you, the entire collection smells like freshly bakes, spiced gingerbreads that's good enough to eat.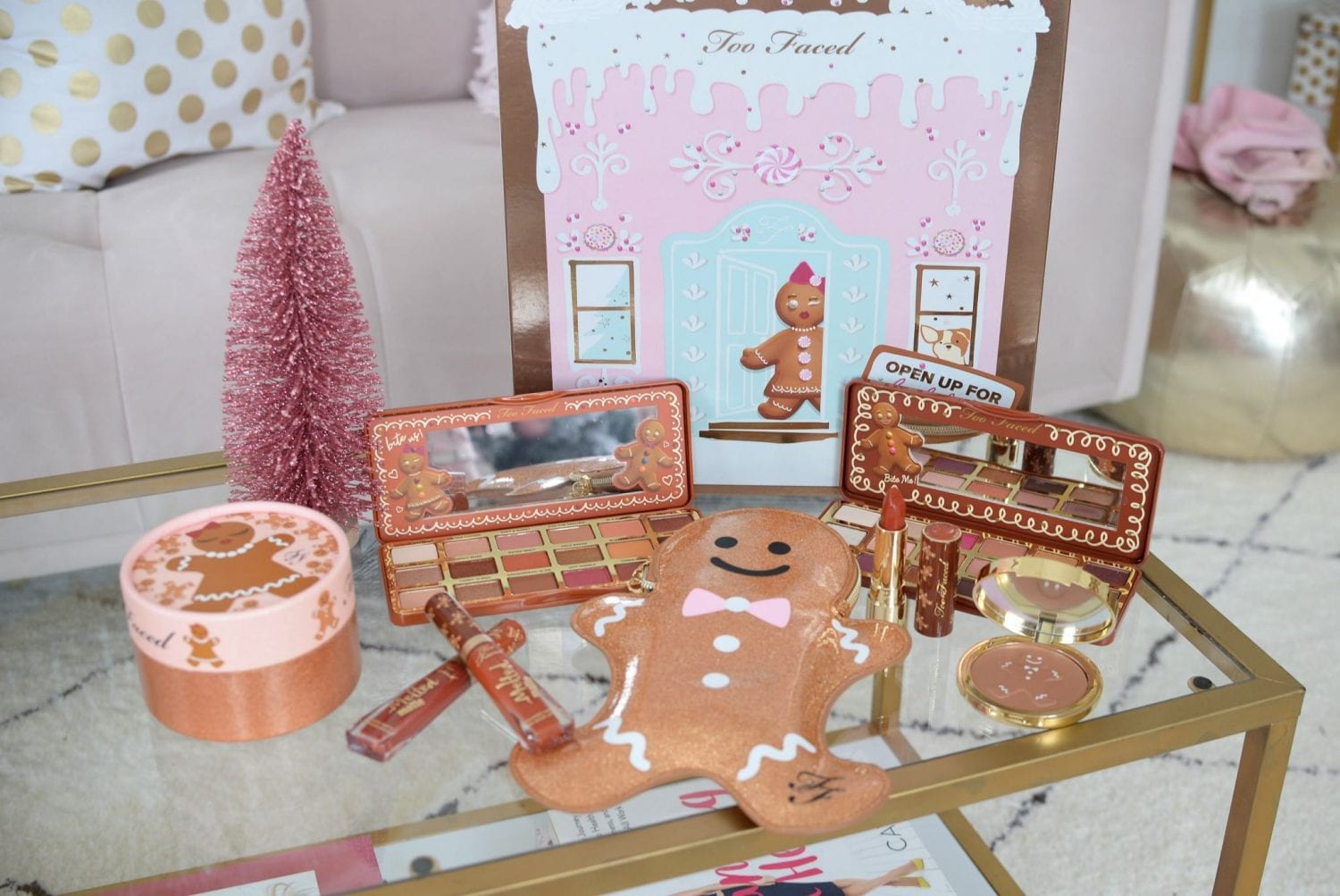 Let's first start with one of the most anticipated palettes of the season, maybe even the year, the Too Faced Gingerbread Spiced Palette. Can we talk about the colour selection, if this palette doesn't scream Amber, I don't know what does? Although this 18-pan palette is clearly based around those warm pinks and purples, it's also filled with beautiful rich nudes and browns to help balance out the boldness. From mattes, shimmers and metallics, you can have fun mixing and matching the finishes to achieve an array of unique and daring looks. There are enough darker shades to add depth and contrast to a look, while the lighter shades help to brighten the inner corner of the eye or on the centre lid to really make your eyes pop. You can easily accomplish a fun and playful pinky look, a smoky and dramatic plum effect or even a wearable, everyday nude look all in one adorable palette.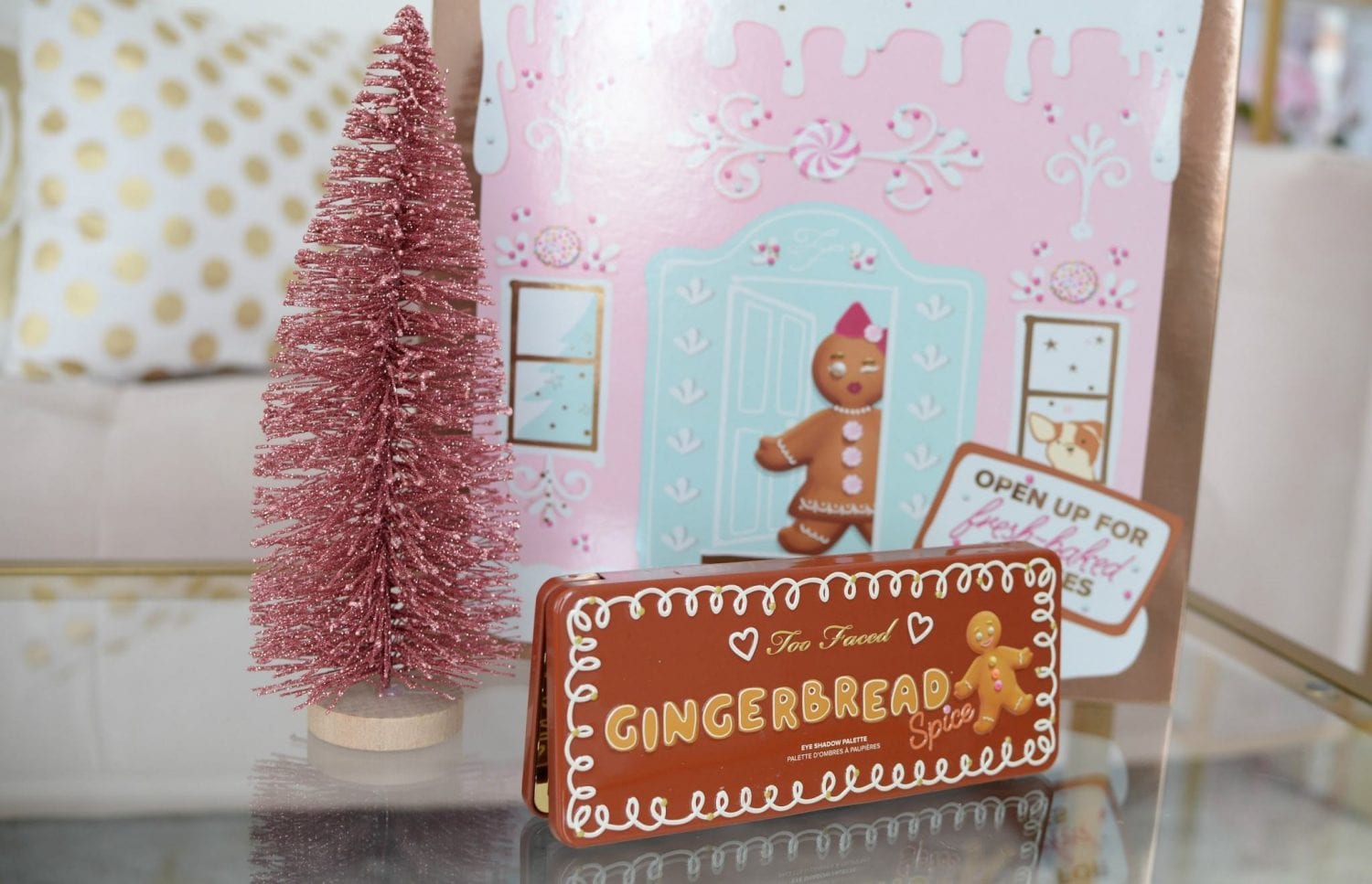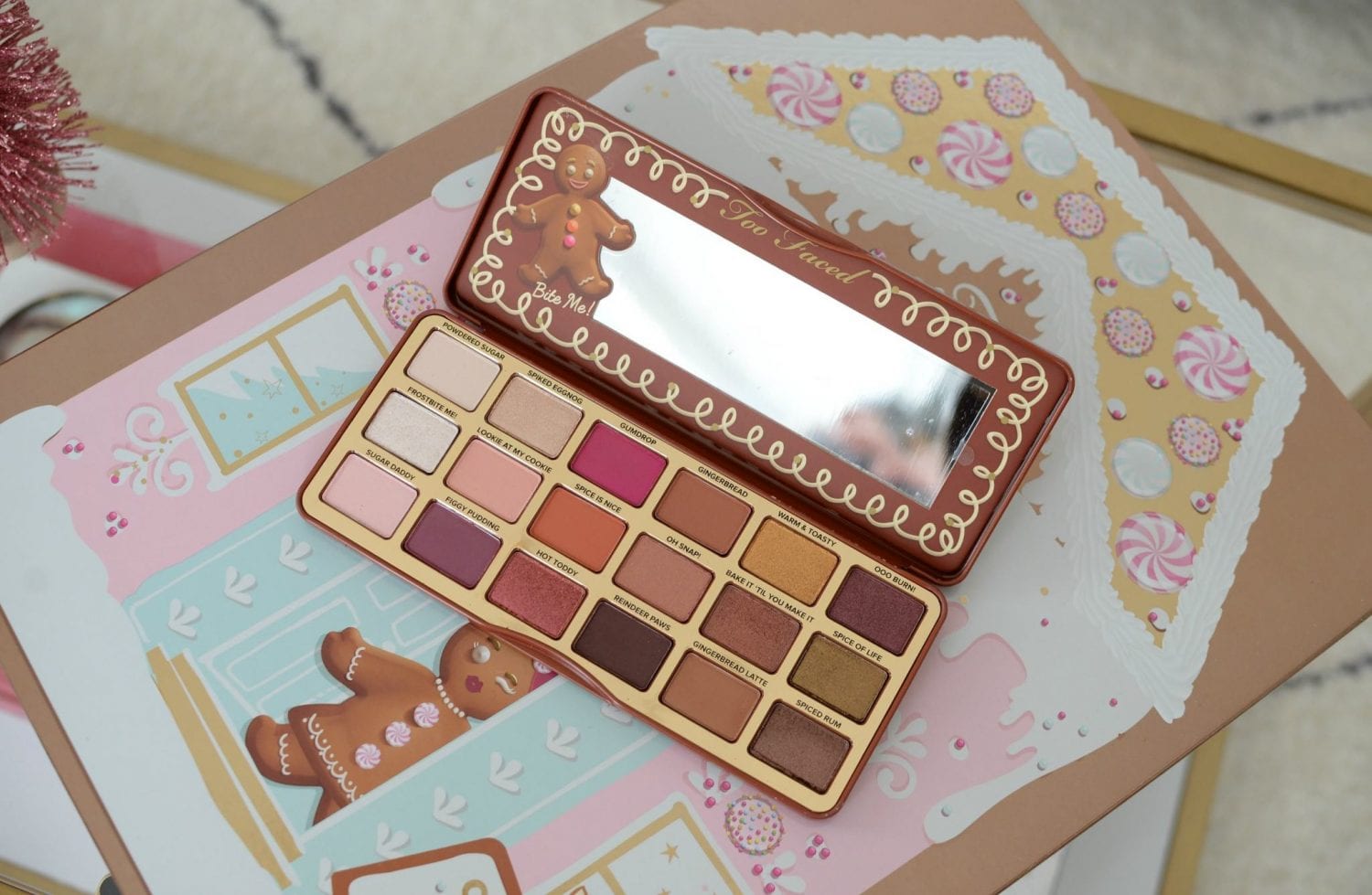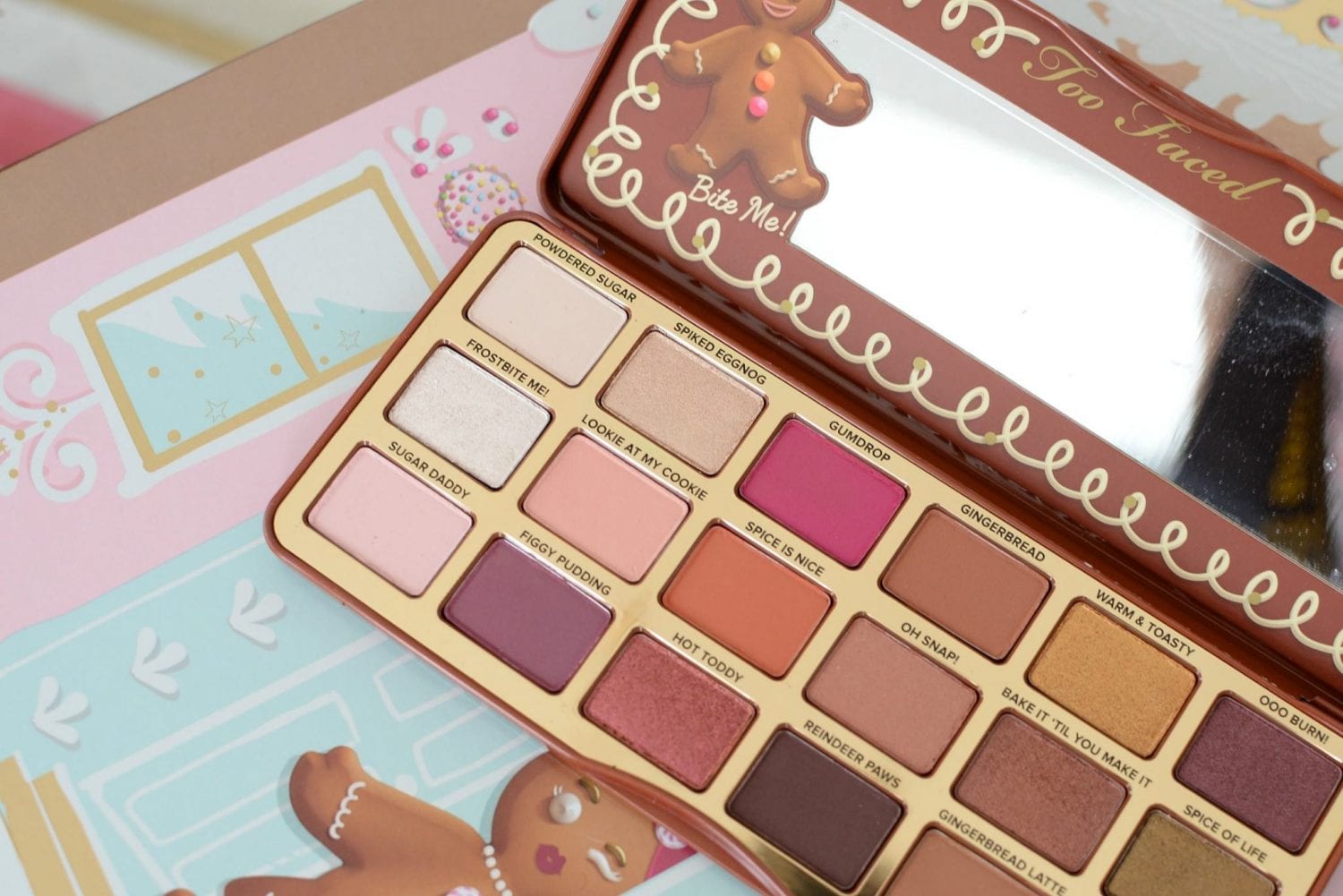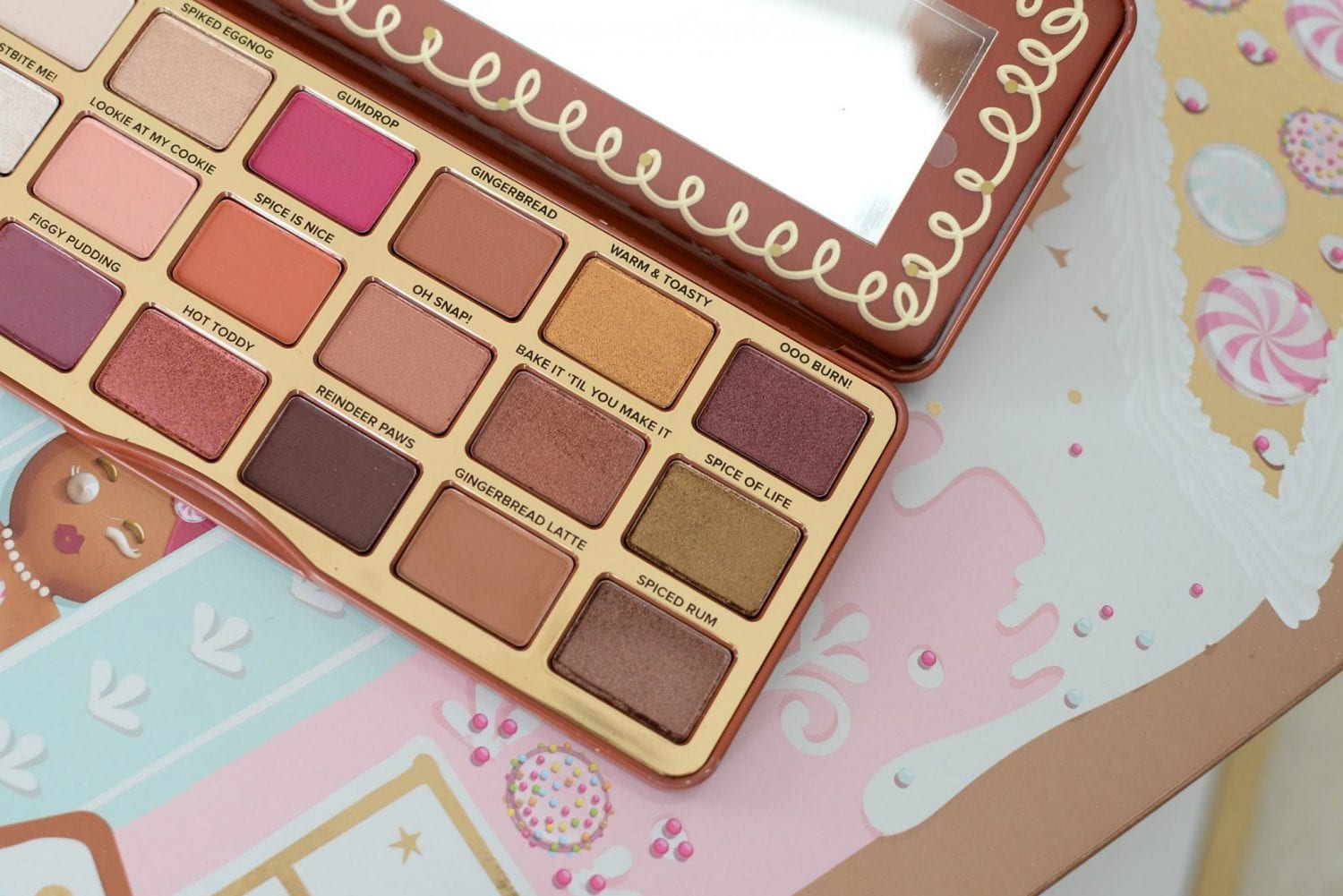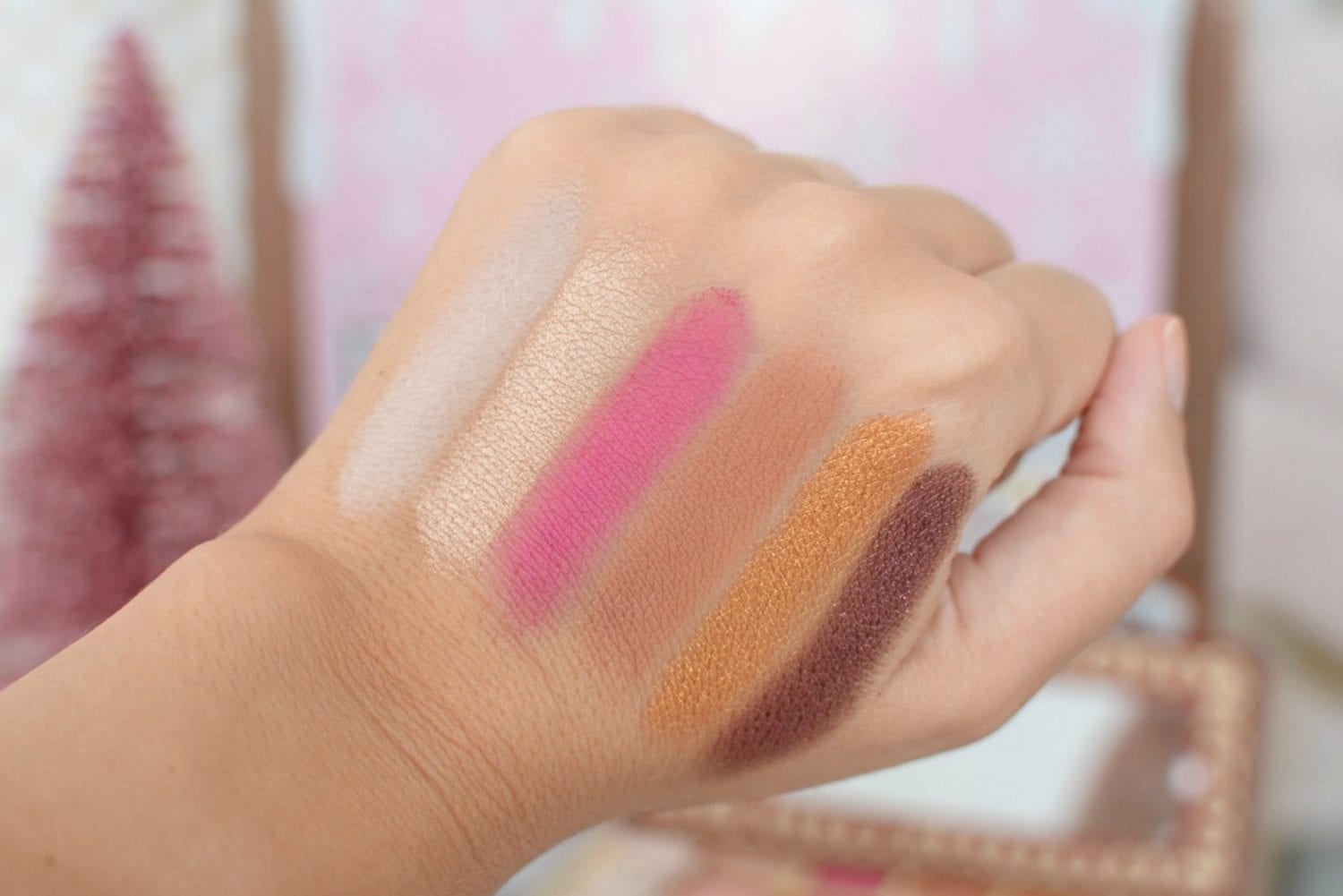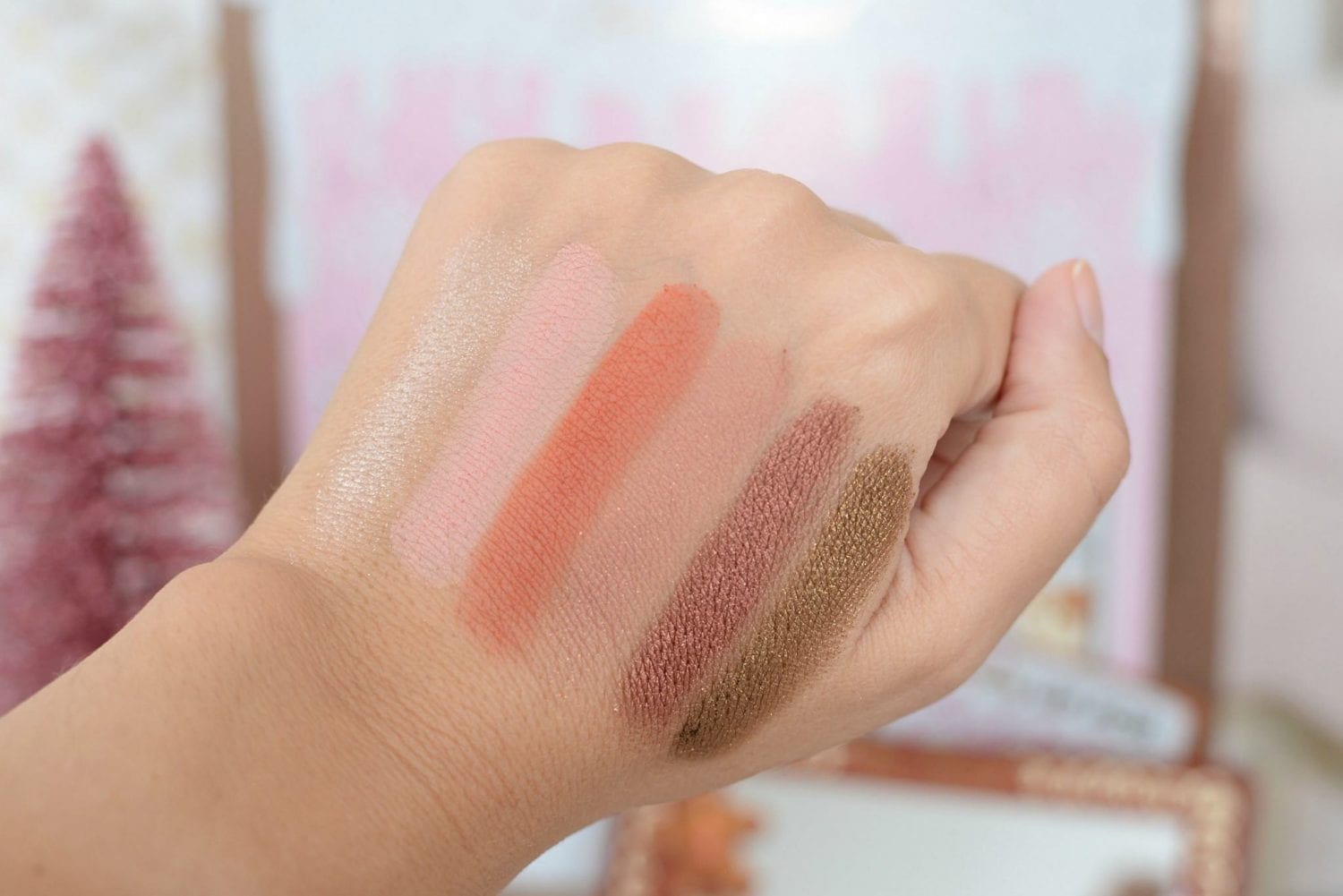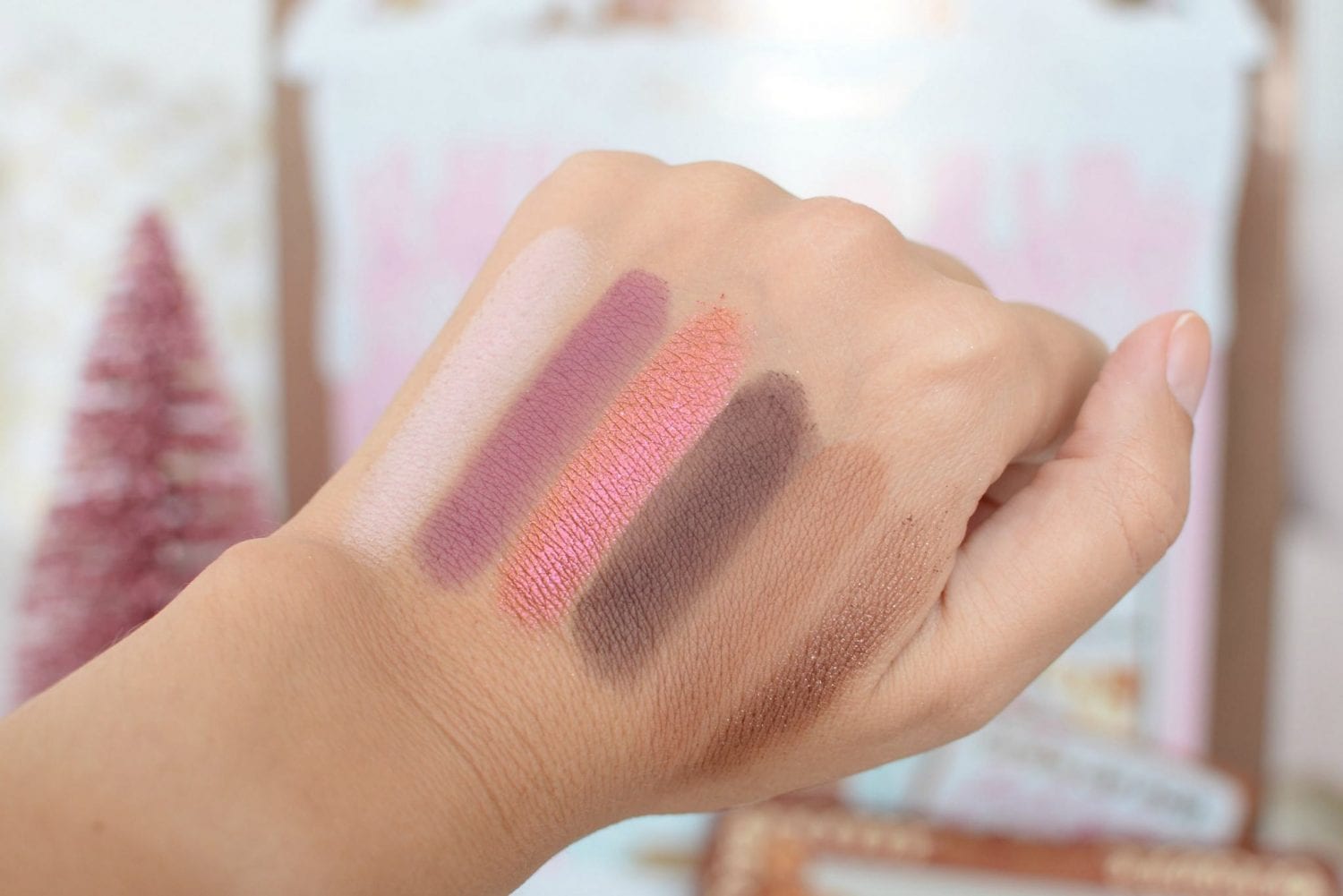 Speaking of warm tones, if you're a fan of the Spiced palette, you're gonna love the Too Faced Gingerbread Extra Spicy palette too. Sticking with the same rich hues, this one is filled with more neutral shades. From chocolate browns, taupes and golds, you can easily achieve a ton of holiday looks with the added bonus of dusty pinks and midnight blues. Like all Too Faced palettes, each shade is rich and creamy, incredibly buttery-smooth and intensely pigmented. All 18 shades glide onto the skin with ease, blend out beautifully and stay put the entire day. This is a slightly more cohesive palette, meaning all the shades work seamlessly together to create a warm spicy effect, whereas the original one offers bold pops of colours. If you're trying to decide between the two of them, this one is more earthy and muted, while the OG is brighter and more colourful.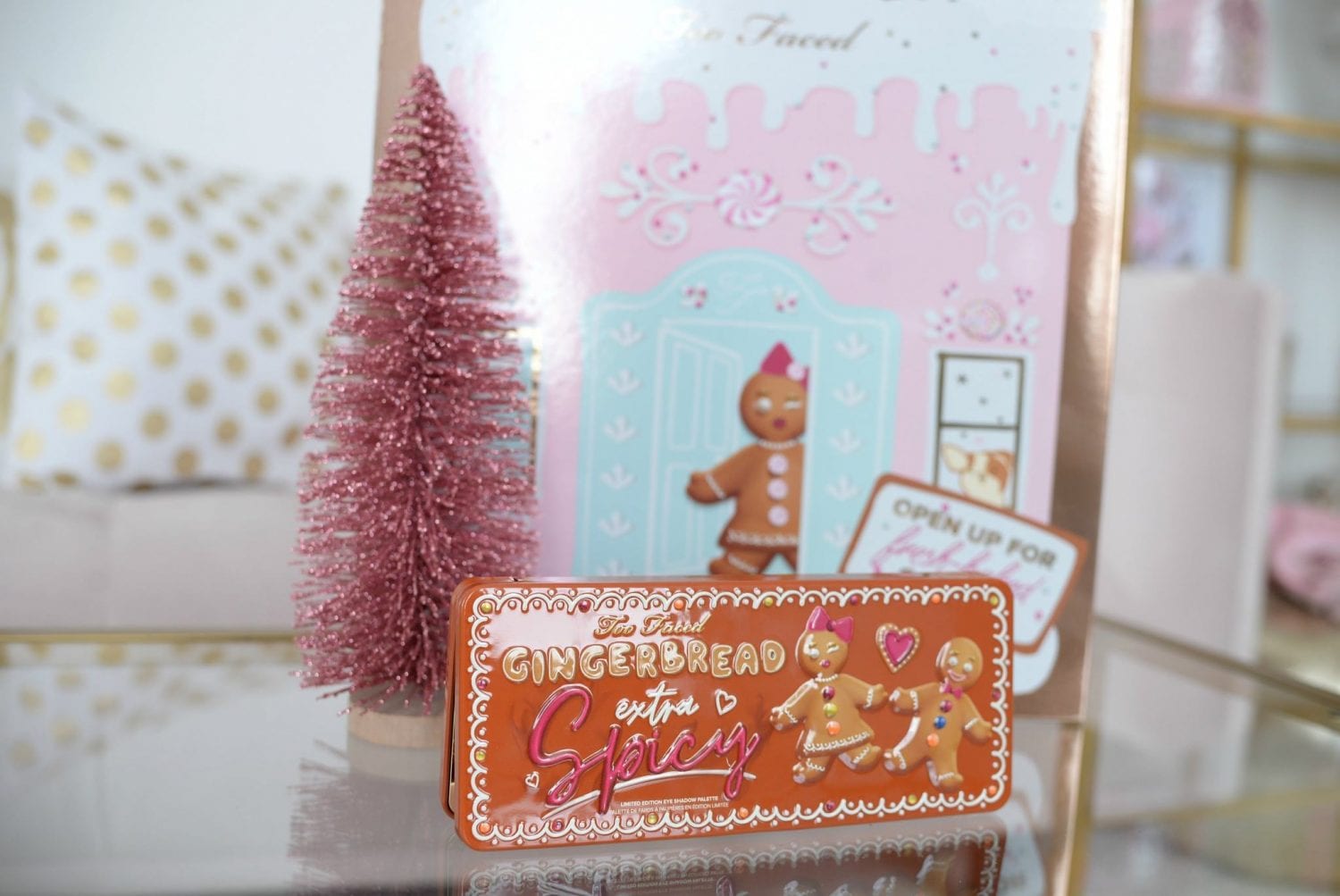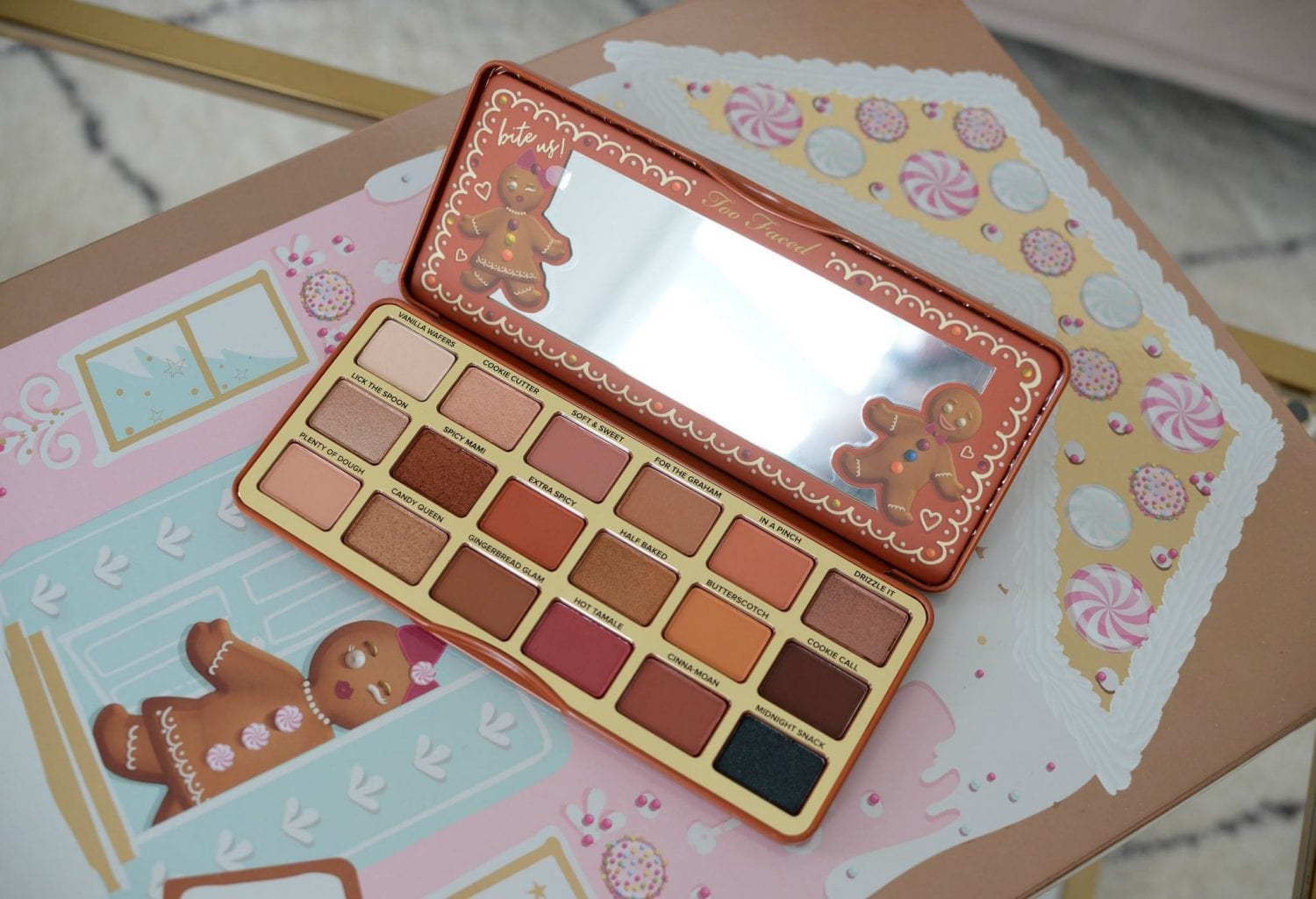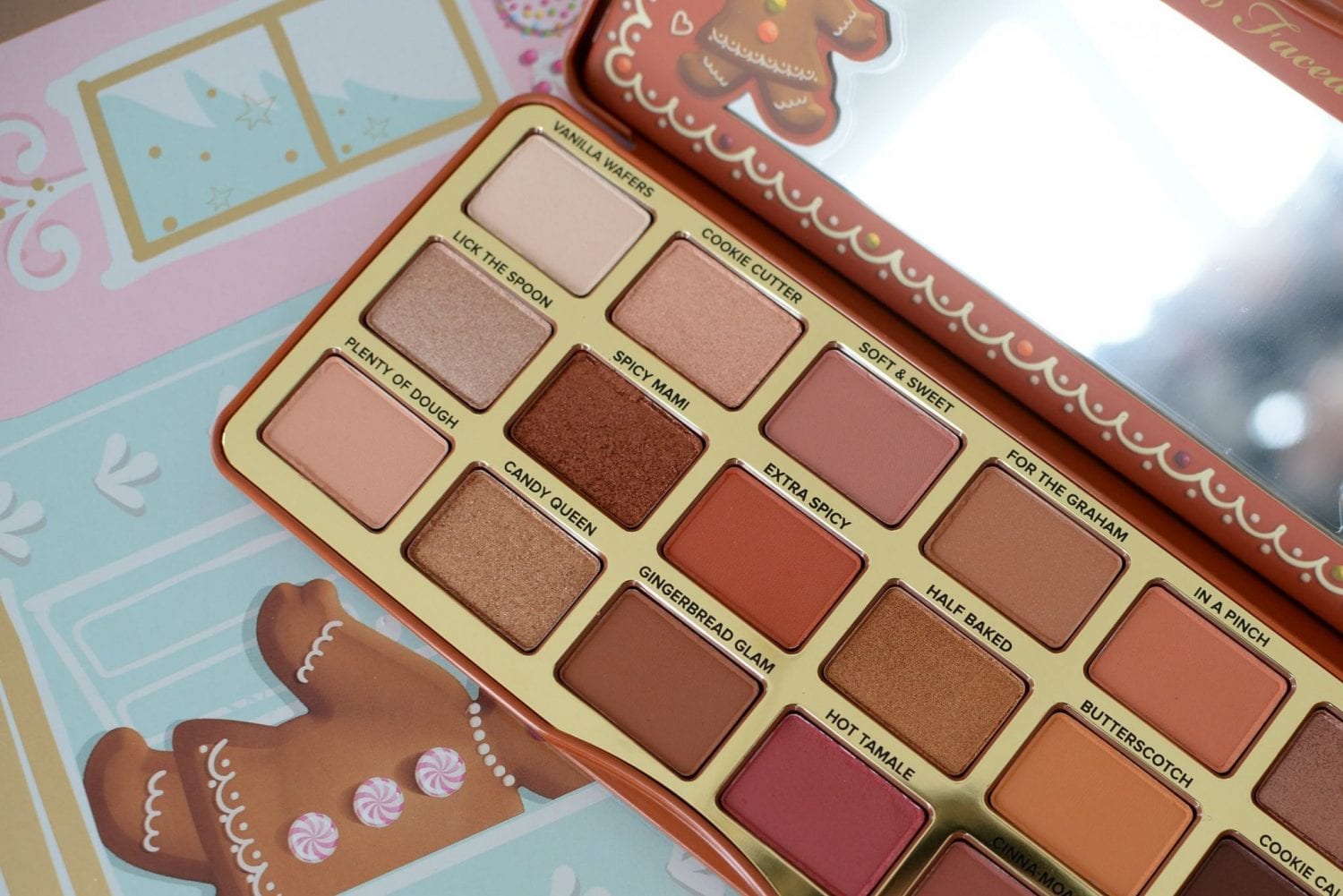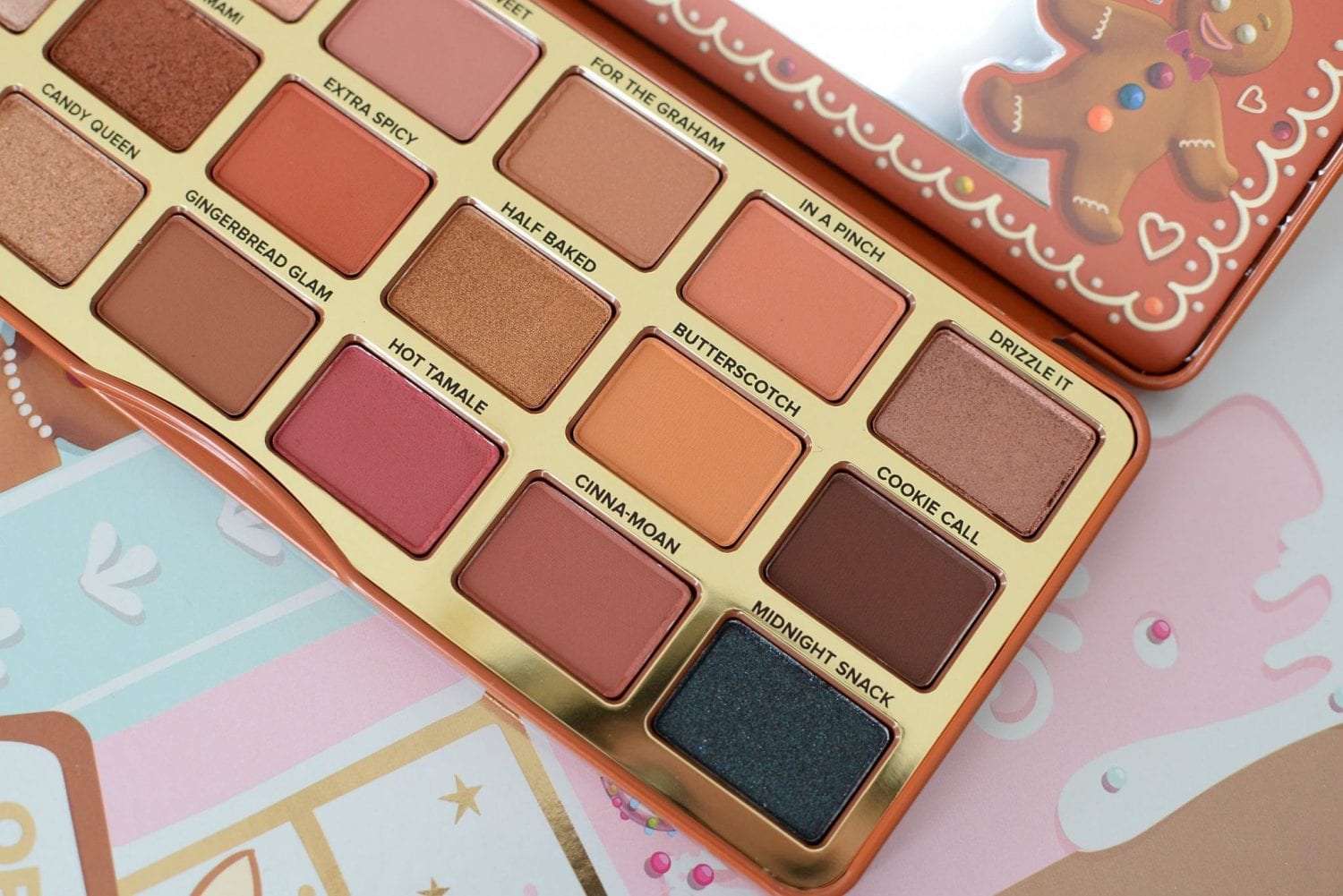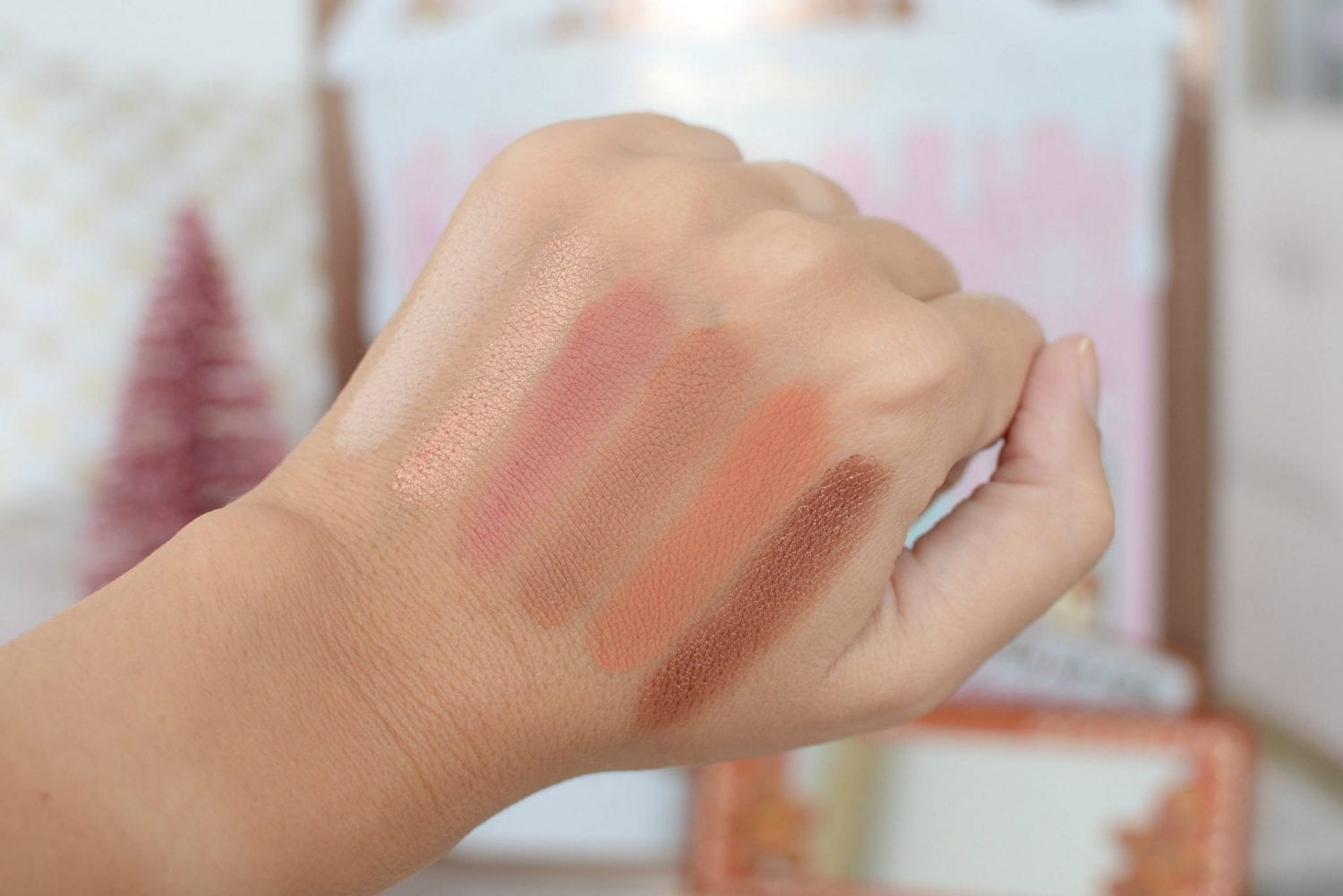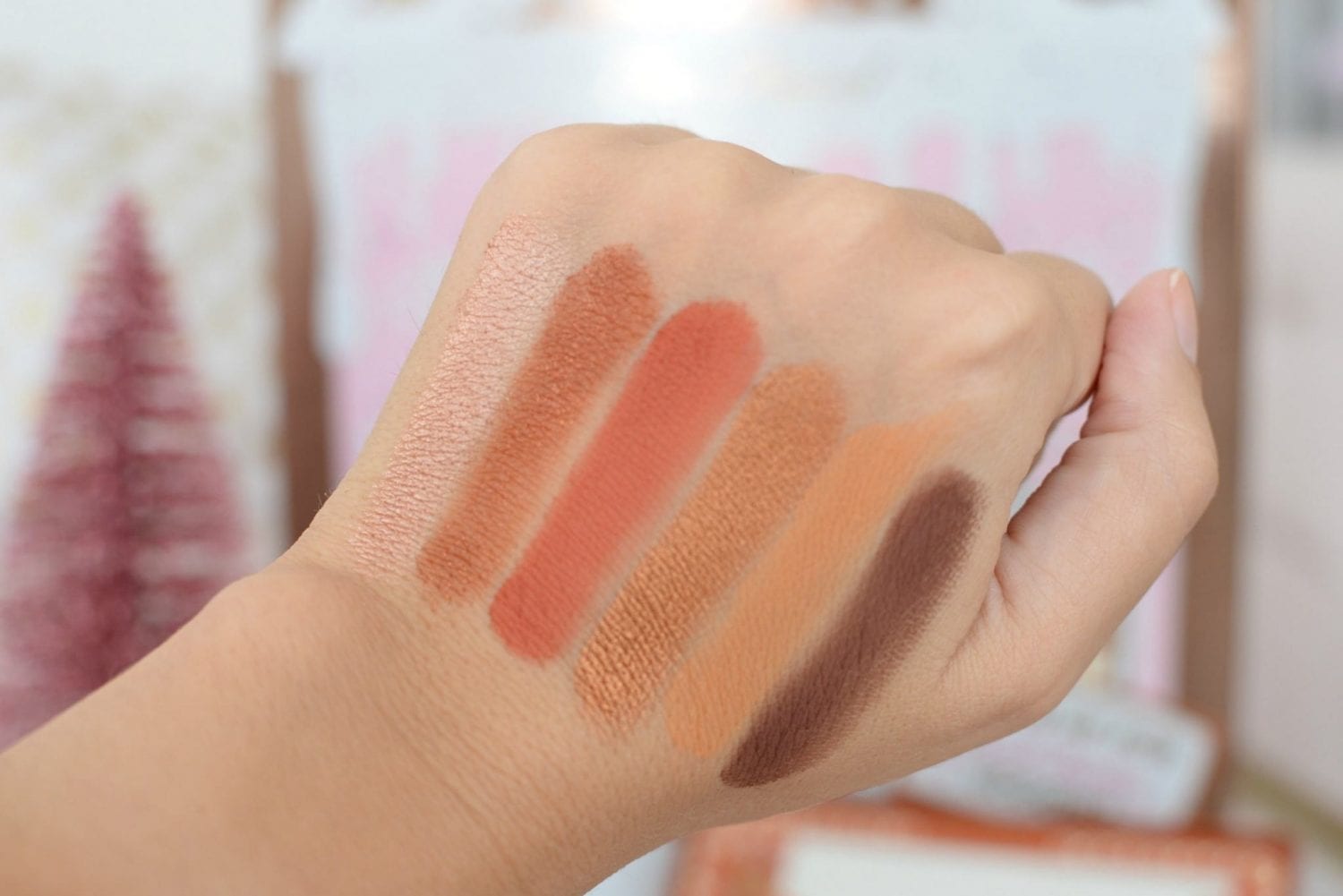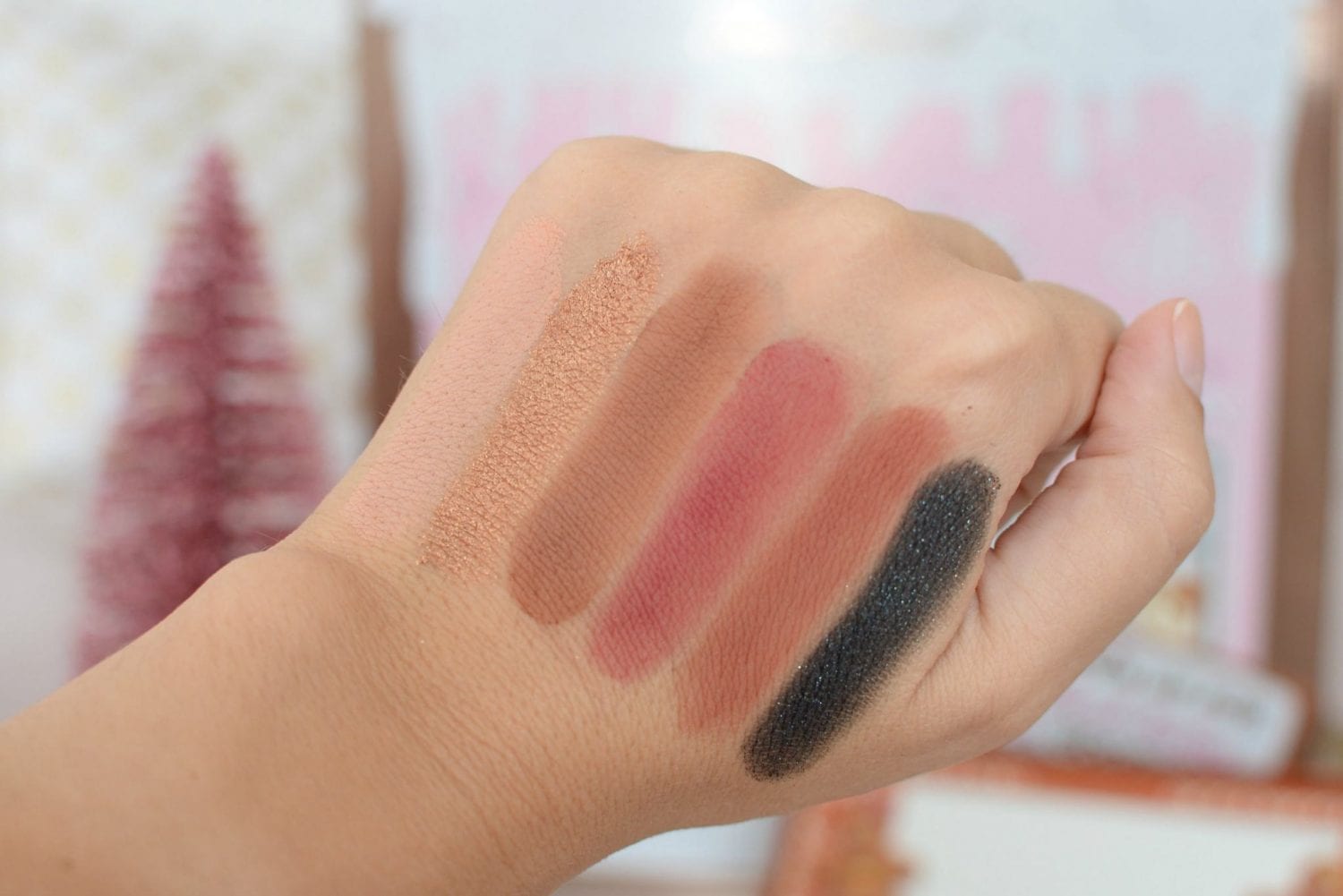 I say you "run, run as fast as you can!"…..hopefully you can catch me, the gingerbread man set from Too Faced. This adorable Gingerbread Bronzed & Kissed Bronzer & Lipstick Set not only comes with a full-size Peach Kiss Matte Lipstick and limited-edition Gingerbread bronzer, but it also comes alongside this adorable Gingerbread makeup case. The Gingerbread Tan Spicy Bronzer does feature a white shimmery overspray on certain areas of the gingerbread man, but it quickly disappears after a few uses. You're then left with the most gorgeous satiny bronzer that creates just the right amount of depth and tone to your cheeks. It looks completely natural yet adds a radiant bronzed glow. The Peach Kiss Matte Lipstick is of course the most ultra-creamy, long-wearing, comfortable formula that you'd expect from the brand's matte lipstick rang. It's a stunning spiced pumpkin shade that looks gorgeous with both the palettes featured above.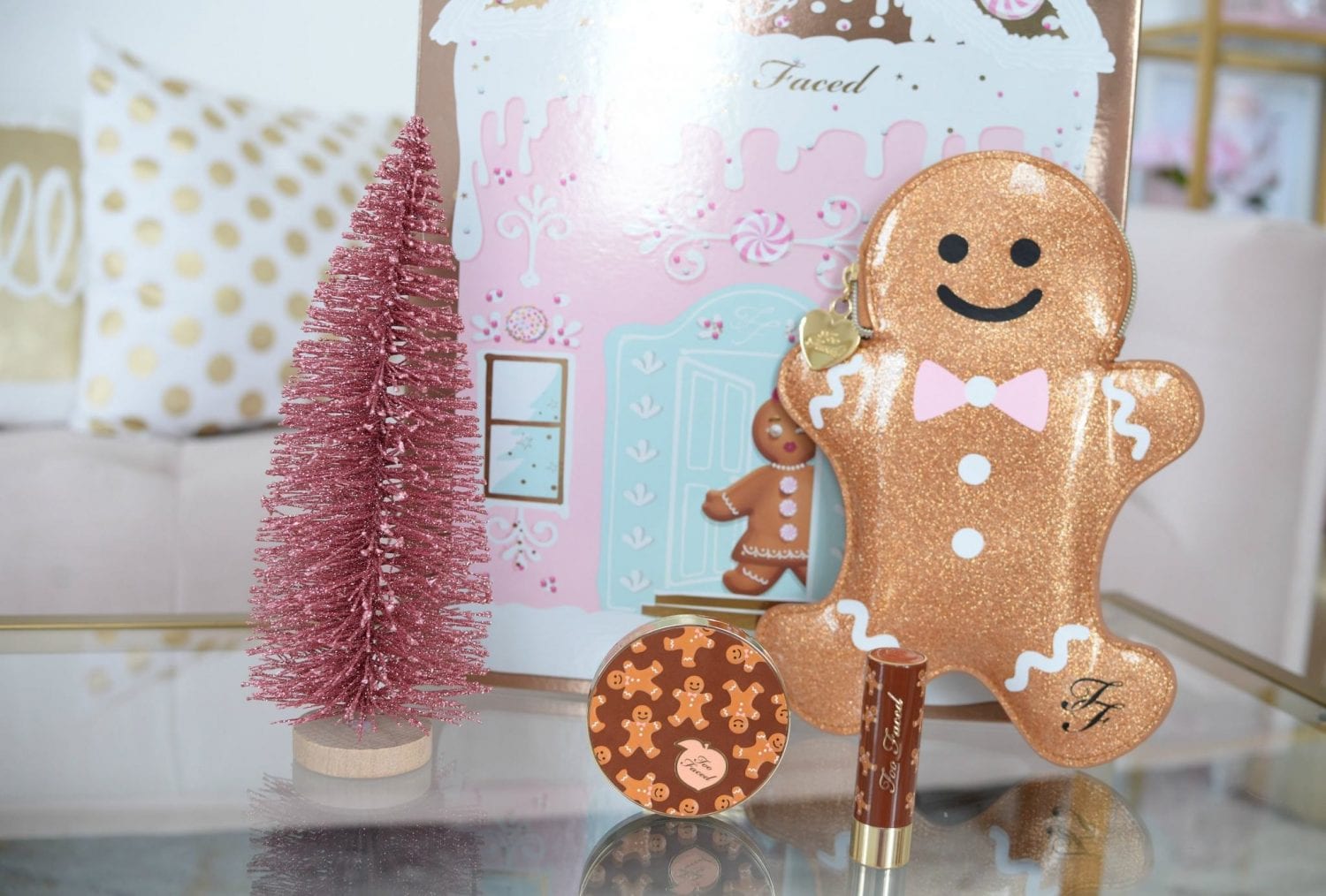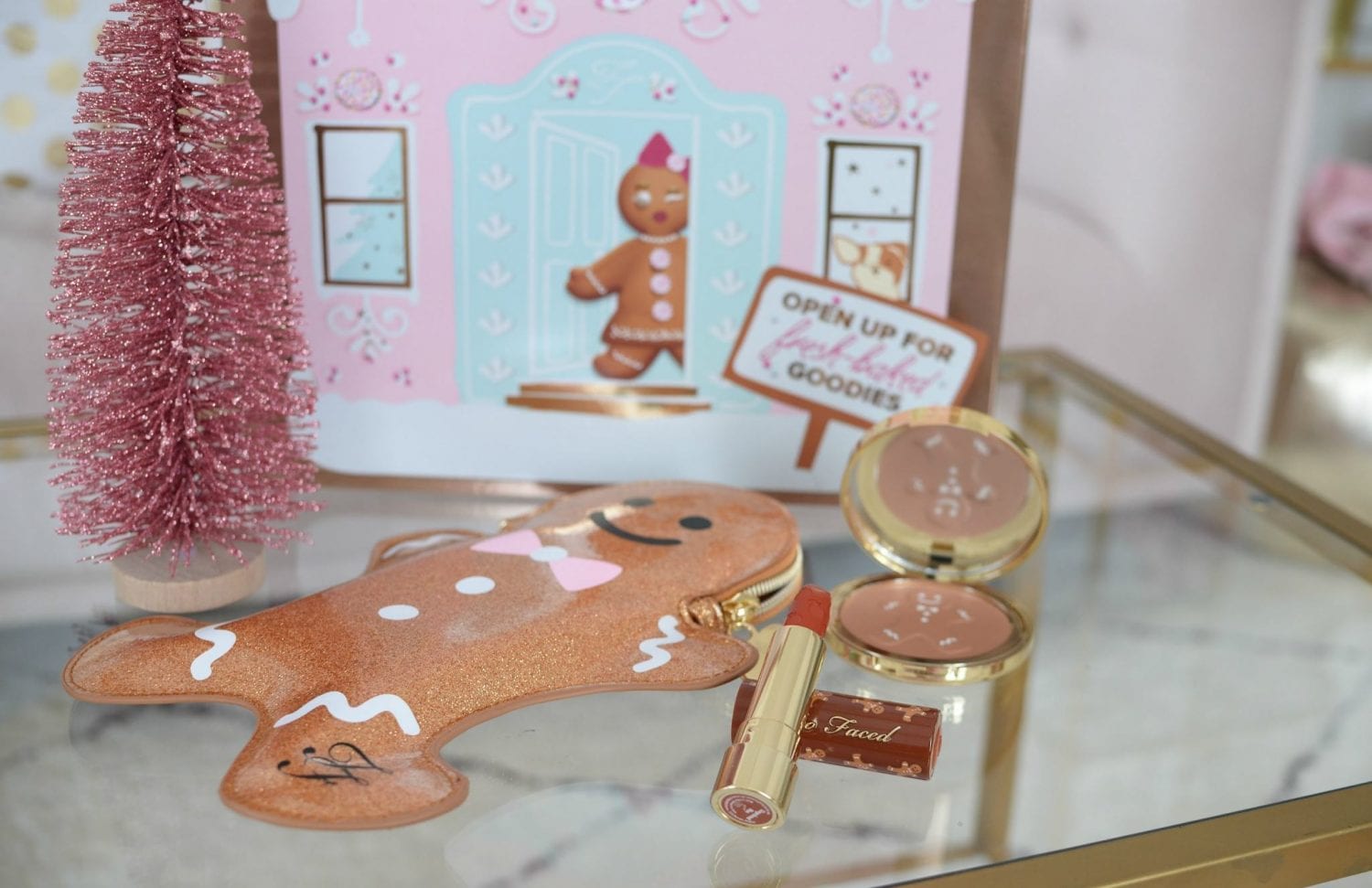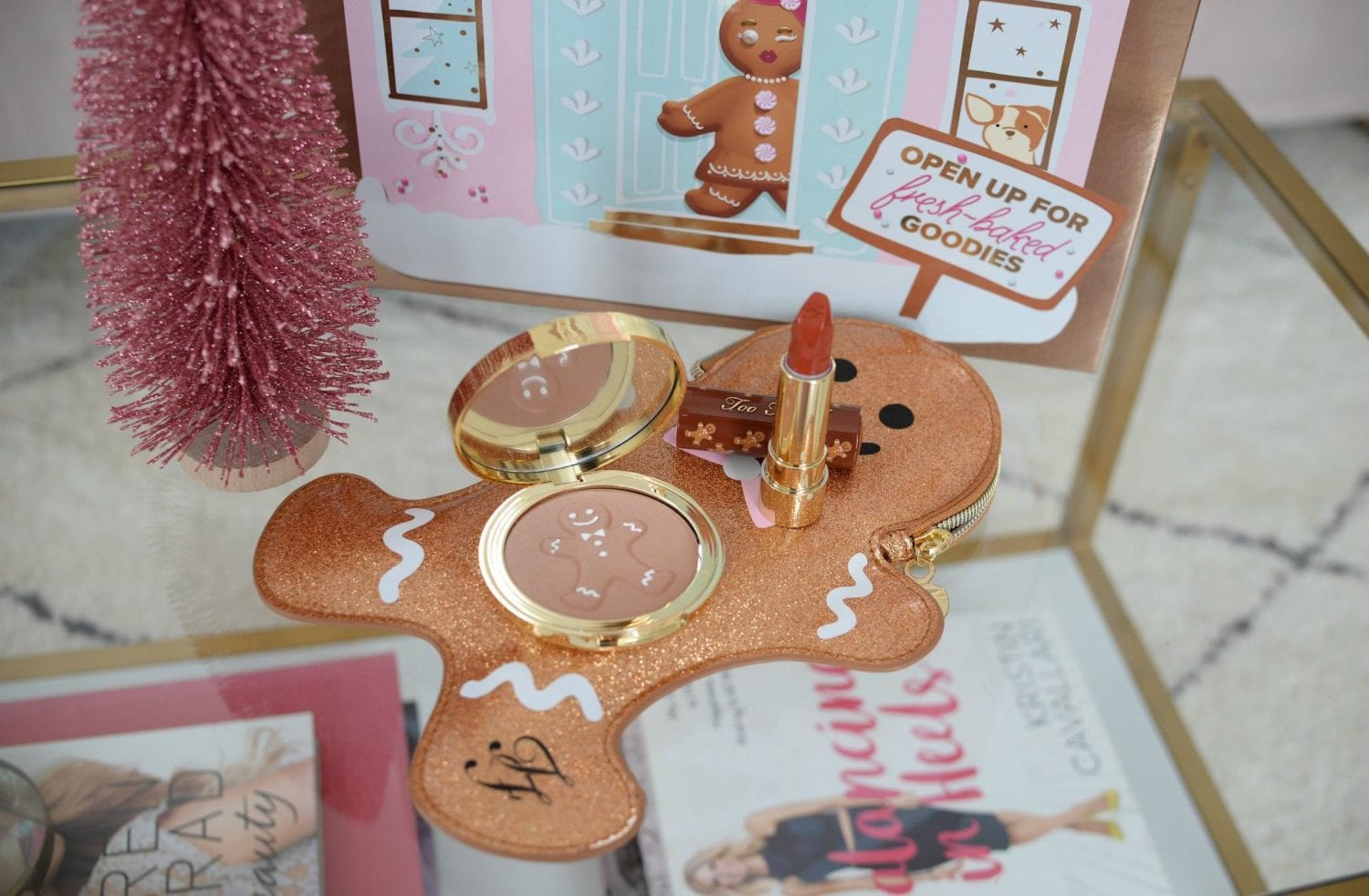 Since we're in the dead of winter, and for those of us not lucky enough to be taking a tropical holiday anytime soon, the Too Faced Gingerbread Sugar Kissable Body Shimmer will be your new BFF. It adds a touch of radiancy and bronzy glow to your skin, without having to be on a sandy beach in the islands. Although it does add a touch of shimmer to the body, it's not overly glittery and obnoxious. I can see this working on an array of skintones, from pale to deeper complexions. Even on my fair skin, it isn't too dark or orange-y. It adds a lovely healthy glow without being too in-your-face.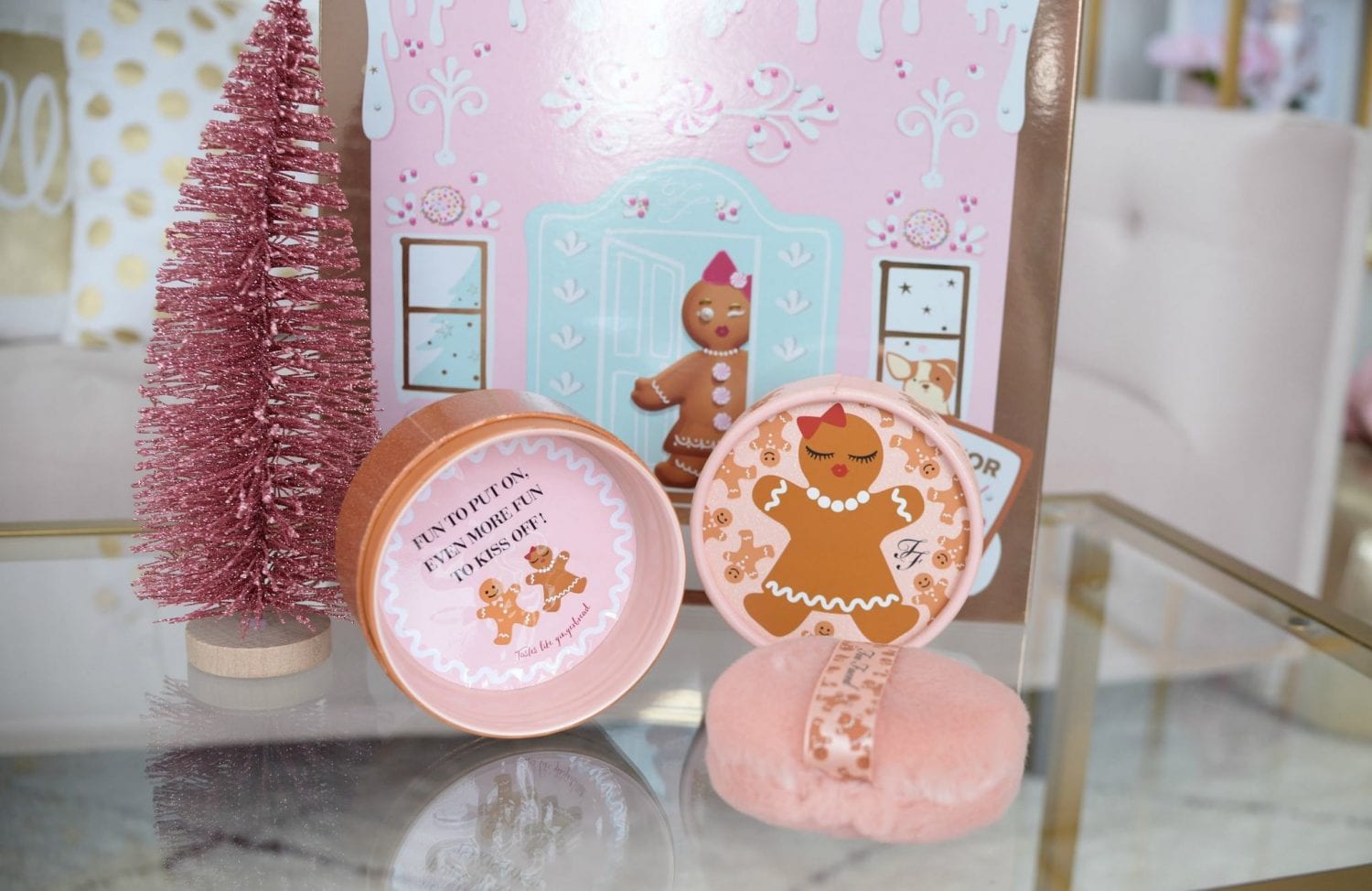 For those that hate those thick and goopy, ultra-drying matte lipsticks, but love its opaque coverage, rich pigmentation and long lasting formula, you'll love the Too Faced Melted Matte Liquid Lipsticks. These have been my go-to when it comes to matte and liquid lipsticks for the past 3 years, and this season the brand has released a limited edition Melted Matte in Gingerbread Girl, along with the OG Gingerbread Man. The new Gingerbread Girl is a stunning rosy brown, whereas Gingerbread Man is a rich and warm gingerbread brown.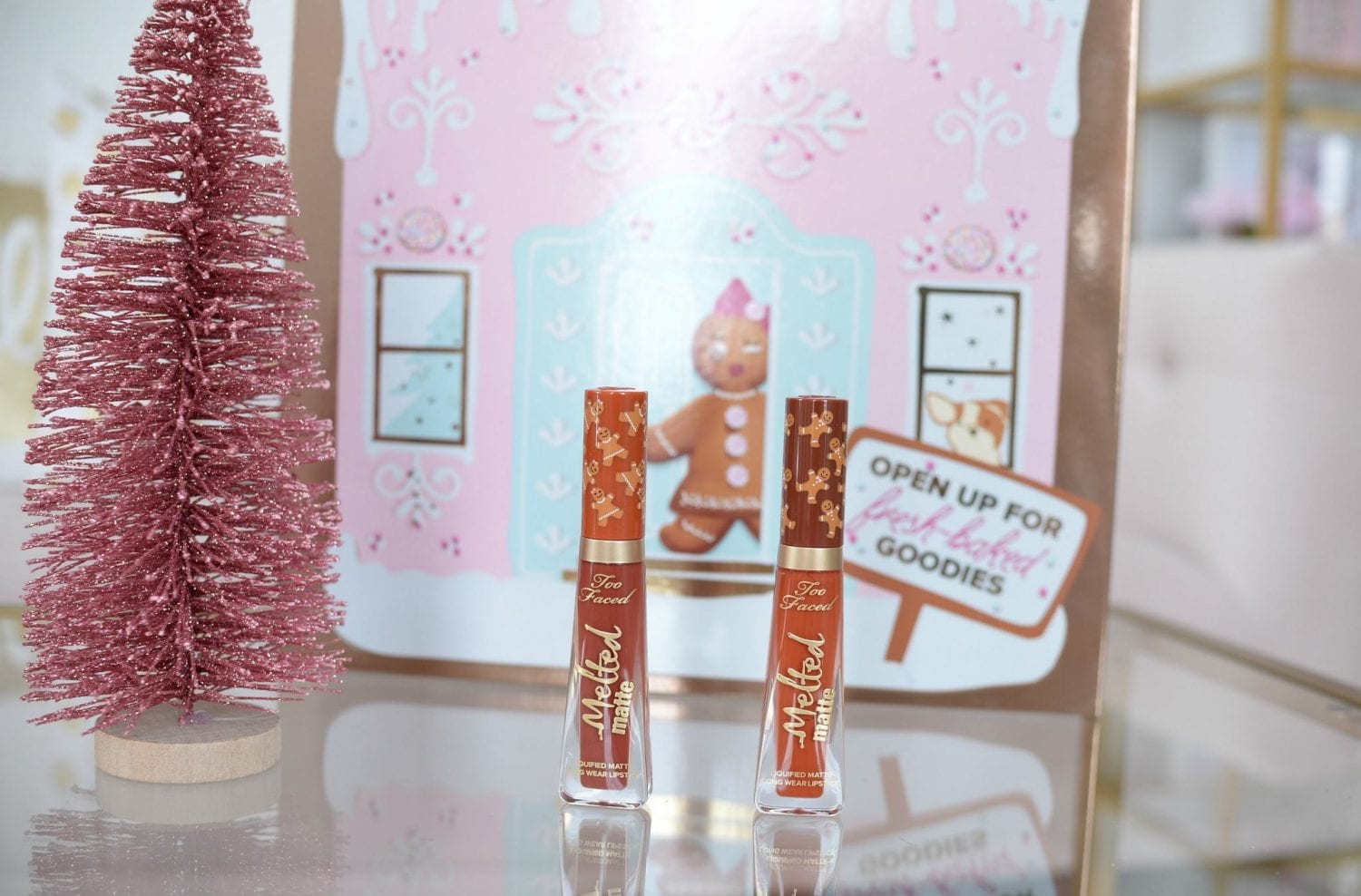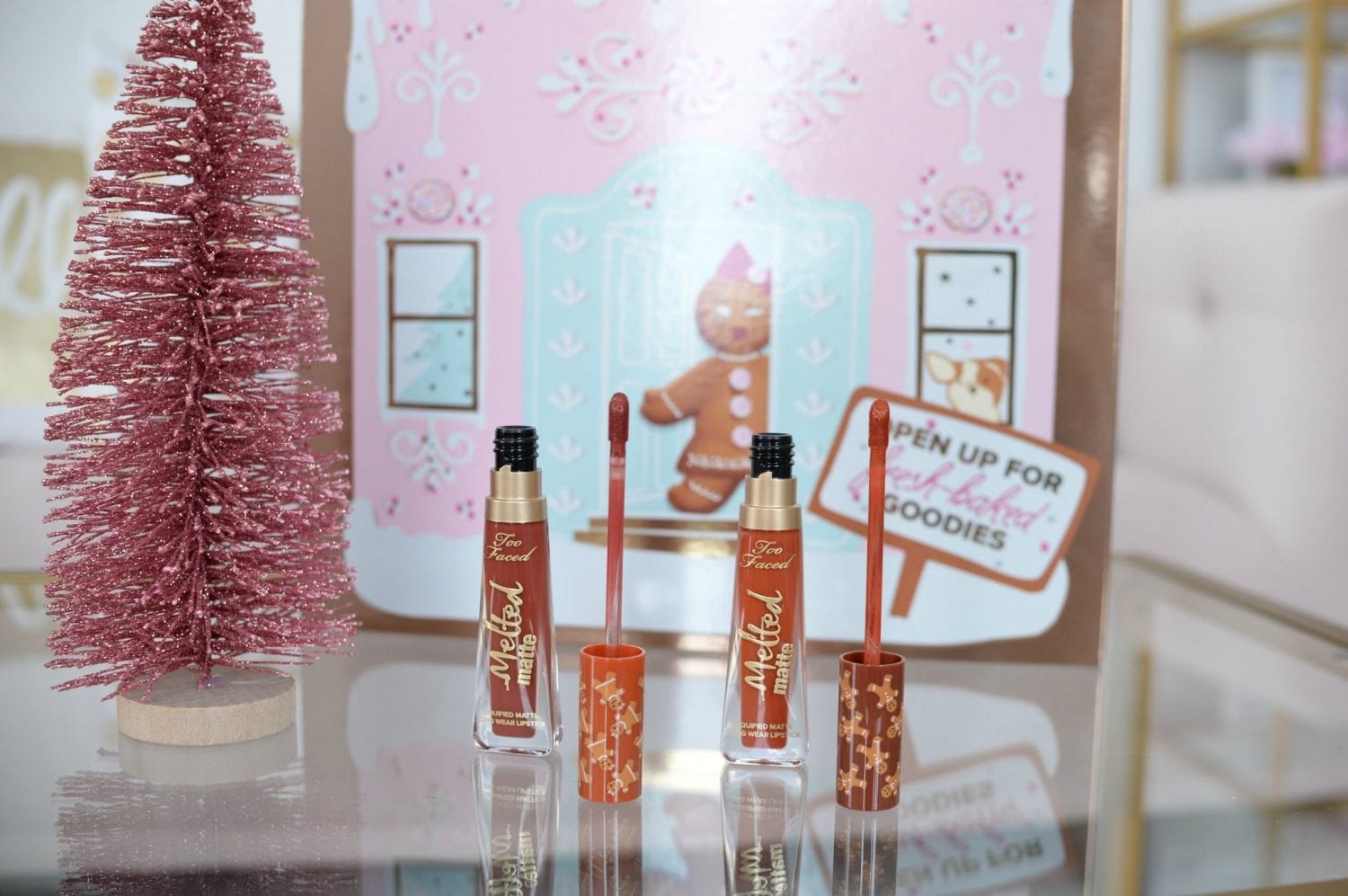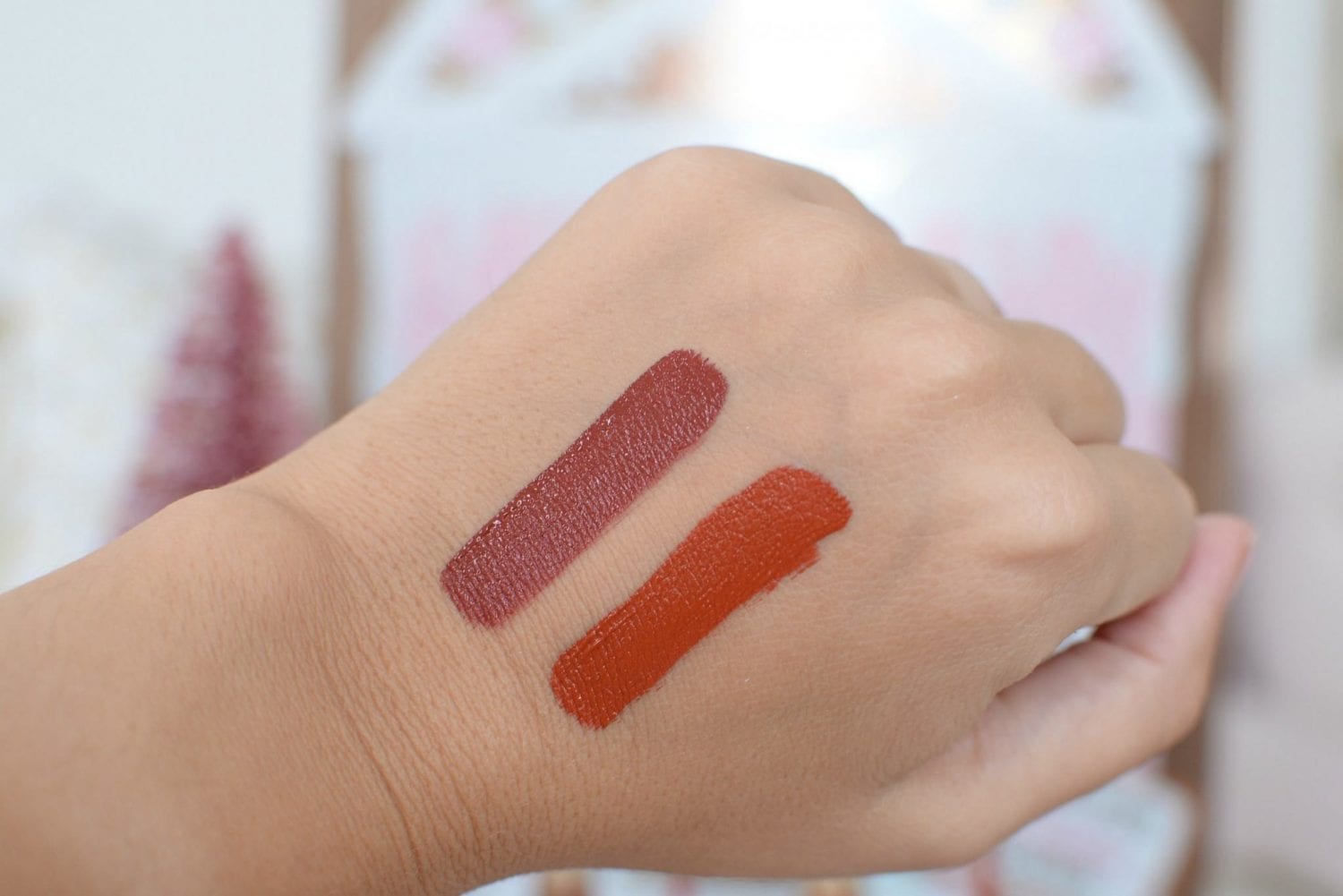 Sam of Samantha Blatnicky Makeup & Lash Artist created this Too Faced look using several of the products from the Holiday Collection.