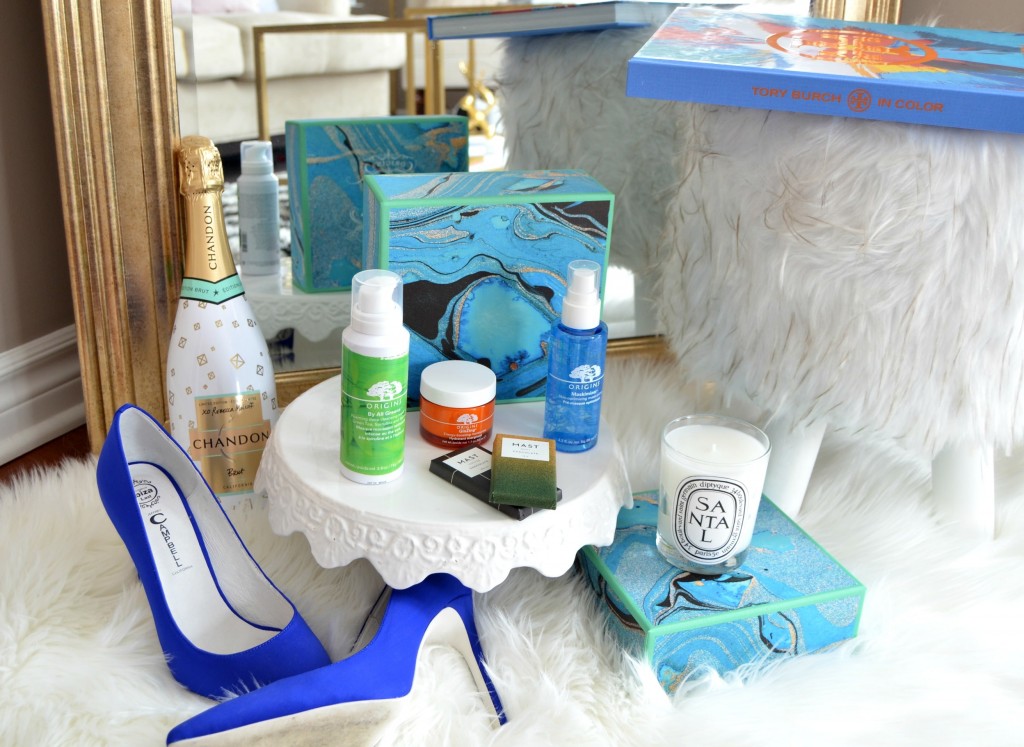 Origins Maskimizer Skin-optimizing Mask Primer
Long, dull, dry days leave our skin flaky, red, itchy and sore. My skin has been feeling extra tight, dry and irritated this season, which left me researching hydrating products. A rich and creamy daily moisturizer is only half the battle in keeping skin healthy in the winter. Everyone can benefit from a nourishing facial cream, but a deep foaming cleanser and mask can also help condition the skin. If you're looking to improve your overall skin appearance this season, keep reading. I've been hooked on a few products from Origins that have left my complexion healthy, glowing and radiant.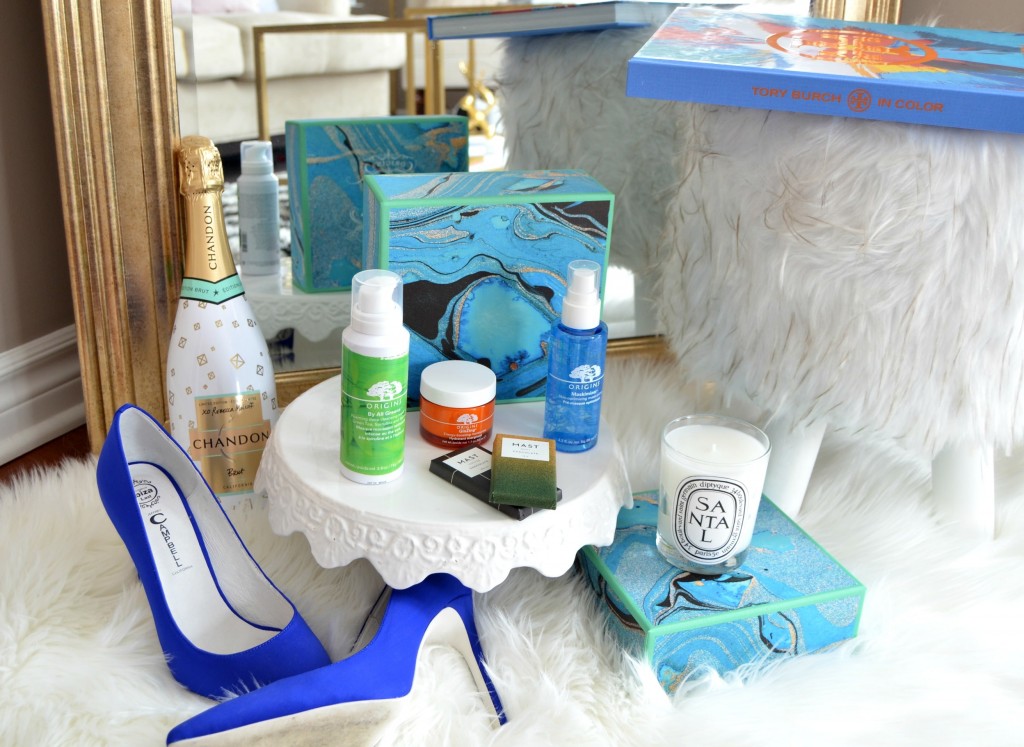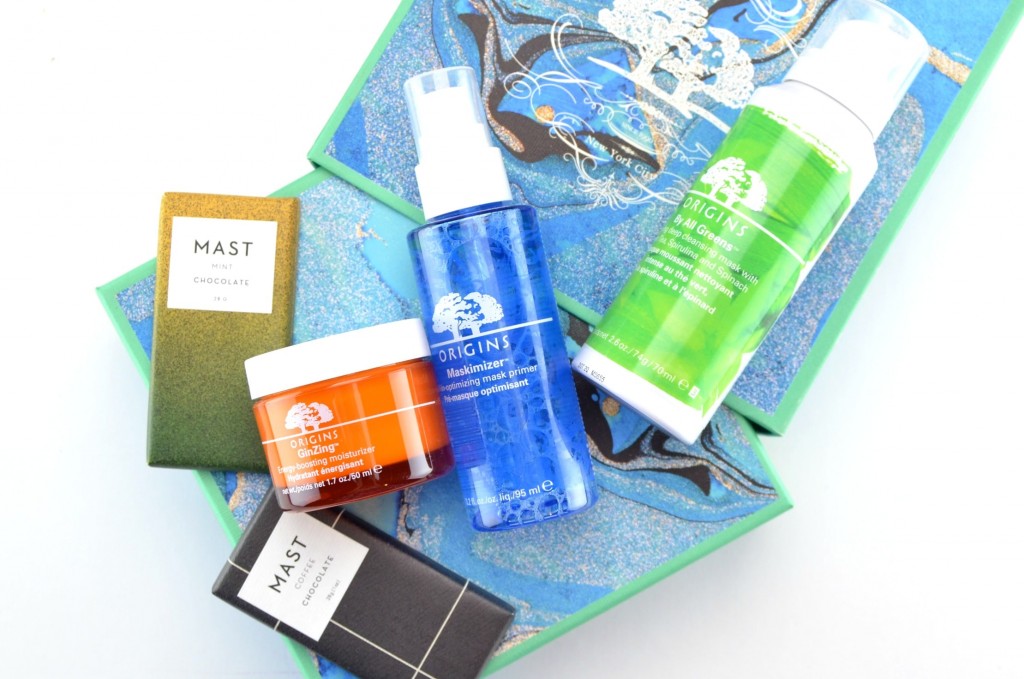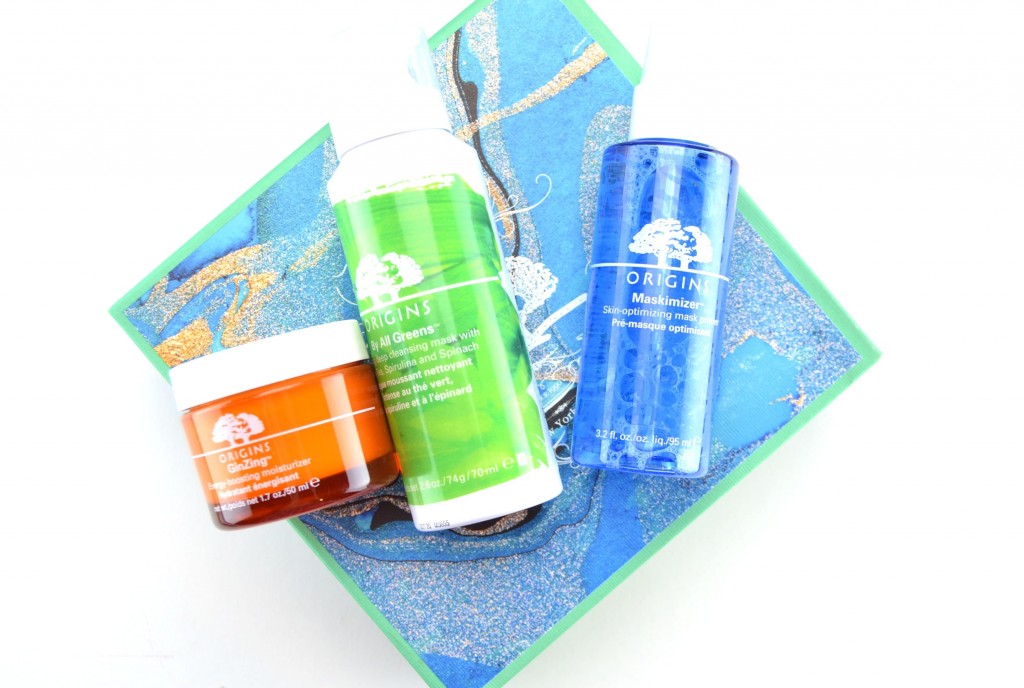 Origins Maskimizer Skin-optimizing Mask Primer is a unique, ultra-fine, refreshing mist that's applied before your facial mask. It's infused with marine algae extract to help hydrate, soothe and boost skin's radiance. It helps to prep and prime the skin. This way your skin can receive maximum benefit from any mask that you apply directly overtop of. It also helps the mask formula to spread more evenly. This ensures all active ingredients are penetrated deep down into your skin. This allows the formula to be washed clean away without any greasy, sticky or tacky residue.
Origins Maskimizer Skin-optimizing Mask Primer is one of those products I didn't even know I needed, until I started using it. Until now, I would just apply my favourite mask straight from the tube after cleansing my skin. I didn't know I was missing this miracle product in my weekly spa routine up until a few weeks ago. This lightweight primer allows my skin to fully absorb the beneficial ingredients found in all my favourite face masks. It helps ensure its strong and powerful. Some thick and hydrating masks are a struggle to spread onto the skin evenly, but after a few spritz of this, the masks seem to spread on easier.
After the mask is fully dry, I'm pleasantly surprised how hydrating is it. The formulas never seem to feel tight or cakey on the skin. The ingredients seemed to seep into my skin better and wash clean away without scrubbing too hard. My skin is left visibly softer and nourished, without leaving me immediately reaching for a rich and creamy moisturizer. It retails for $27 for 95ml.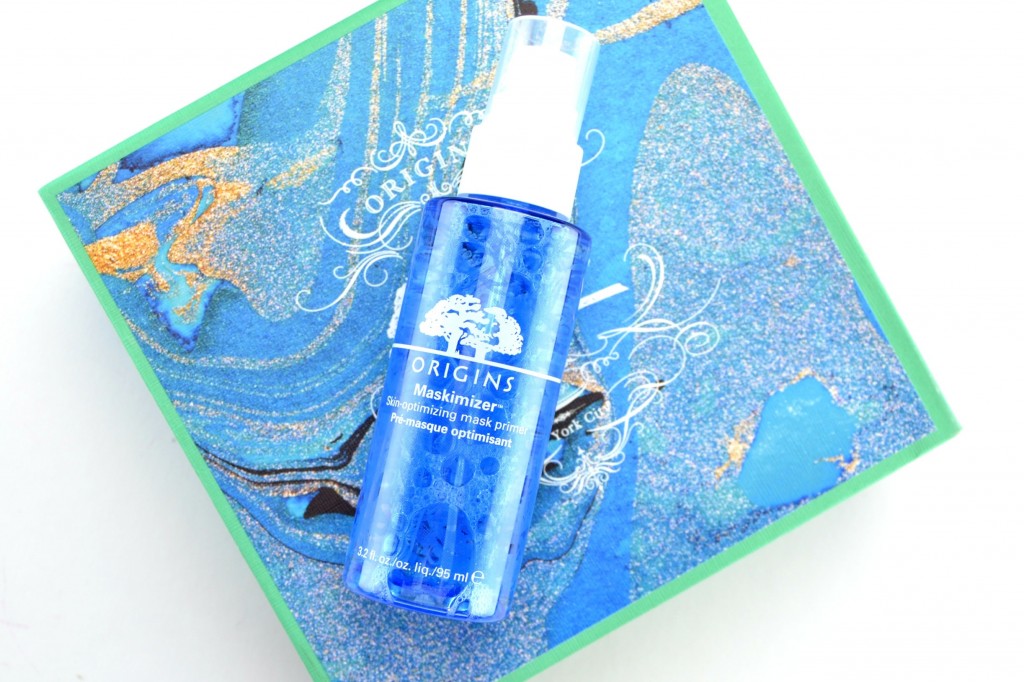 Origins By All Greens Foaming Deep Cleansing Mask is inspired by the oh-so-trendy juice cleanses that are all the range right now. It features green tea, spirulina, and spinach. It's a 2-in-1 self-foaming and deep-cleansing clay mask that helps to deeply cleanse the skin. It also helps to detoxify by drawing out all impurities, dirt, oil and daily makeup from the skin and pores. The unique formual gently cleanses the skin without stripping it of its natural oils, which can leave the skin dry and dehydrated. It can be used a few times a week, by applying a thin, even lather to the skin and allowing the foam to develop for a few minutes. Once the mask transforms on the skin, you then wet fingers and massage in circular motions to reactivate the foam. You'll experience a light tingling, yet cooling sensation as this powerful mask does its thang.
Origins By All Greens Foaming Deep Cleansing Mask is totally different than your typical deep cleanser. It helps to not only detoxify, it provides powerful antioxidant protection. Although it does have a clay-like formula, its unique active texture instantly draws out all impurities unlike any other cleanser/ mask I've tried. It features a creamy, green gel-like texture that glides onto the skin with ease, without having to rub it into the skin. It quickly develops into a foam that you can let sit for awhile. Reactivate the foam after a few minutes with your fingers and then wash clean away. It instantly leaves my skin feeling soft, comfortable, squeaky fresh and clean. It retails for $45 for 70ml.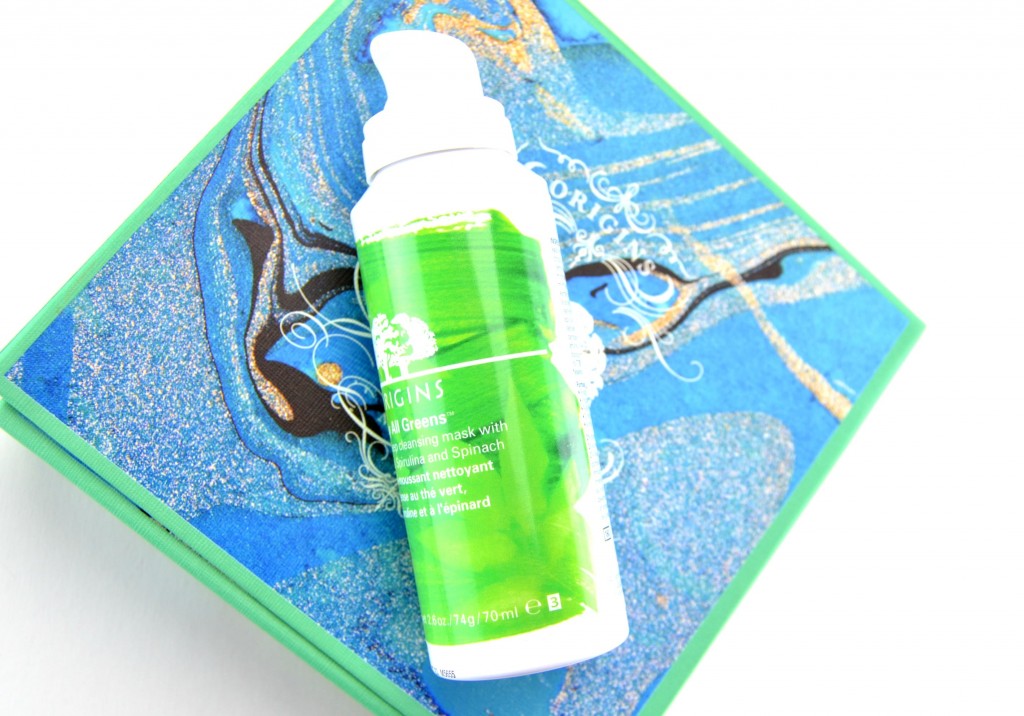 Origins GinZing Energy-Boosting Moisturizer is a daily facial cream that rapidly hydrates and adds a touch of radiance to dull skin. It features both coffee beans and ginseng to help fight aging, while adding brightness. Its thin, lightweight, gel-like texture immediately jumpstarts hydration for all day moisture. It spreads on evenly, absorbs within seconds and instantly refreshes and revitalizes the skin. Complexion is left looking healthy, nourished and with a vibrant glow. It retails for $34 for 50ml.