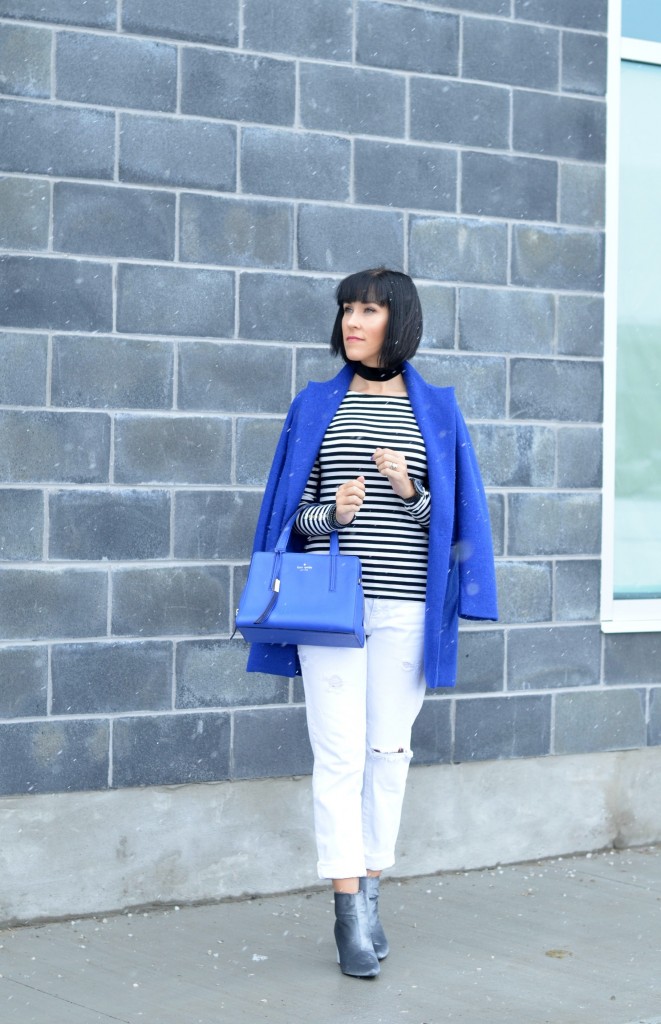 Steve Madden Velvet Bootie
Velvet seems to be the fabric of choice this season. In a sea of winter black boots, it's nice to break out the fancy footwear once in awhile. Meet the velvet bootie. It's an excellent alternative to the classic patent leather bootie and adds a real chicness to any outfit. It's an unexpected twist on winter boots.
Everyone seems to be wearing a velvet bootie this season, but these Steve Madden ones are totally unique, thanks to the colour. Almost a blue-ish grey, I'm obsessed. Whether you look for bold pattern or a solid, a velvet boot is where it's at. It doesn't seem to matter what you style them with, anything from your favourite skinny jeans to a form-fitting dress with opaque tights, the boots will be the star.
What I Wore- Tee- H&M, Jacket- Shein, Watch- c/o Bulova, Bracelet- c/o Swarovski, Choker- c/o Lisa Q of Sweden, Jeans- The Gap, Purse- Kate Spade, Velvet Booties- Steve Madden