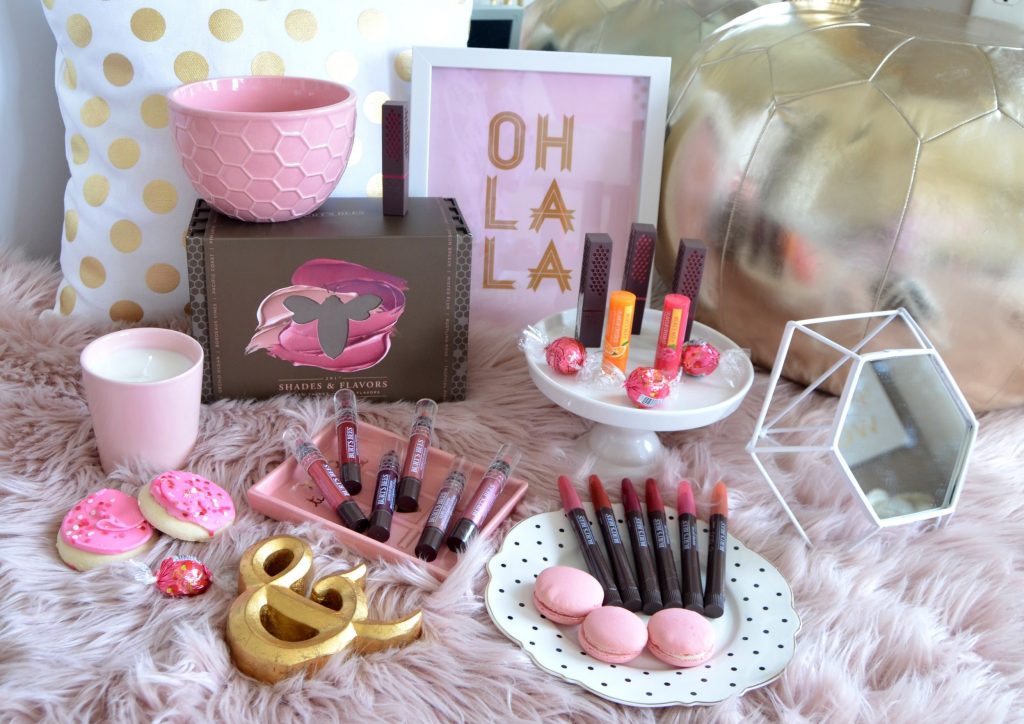 Burt's Bees
If there's one beauty product I can't live without, it's a lippie. Lipsticks, lip balms, tinted lip oils, liquid lipsticks, lip gloss or lip crayons, this girl can never have too many. Some days I'm looking for full-on pigmentation, other days I'm looking for a sheer wash of colour. On weekends, I tend to look for a product with extra hydration to help repair my lips. I tend to pick my lipstick shade and formula based on my current mood and occasion. Whether I'm running or having a special event to attend, I never skip a lipstick or gloss. It's the one item I can't live without. It's the one item in my daily beauty routine that I never forget.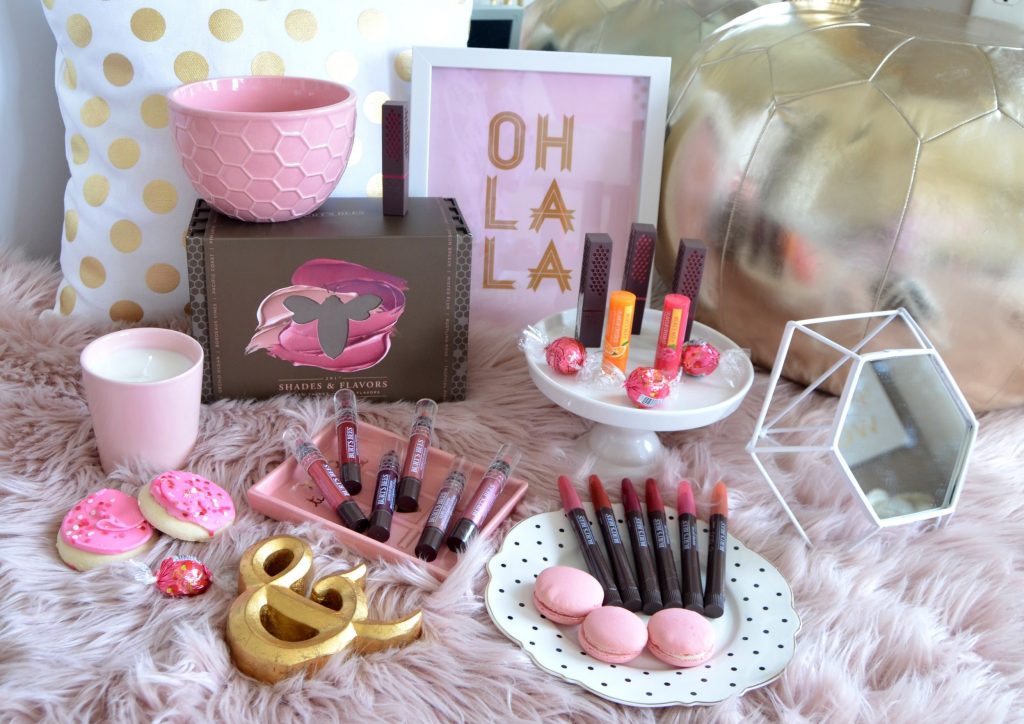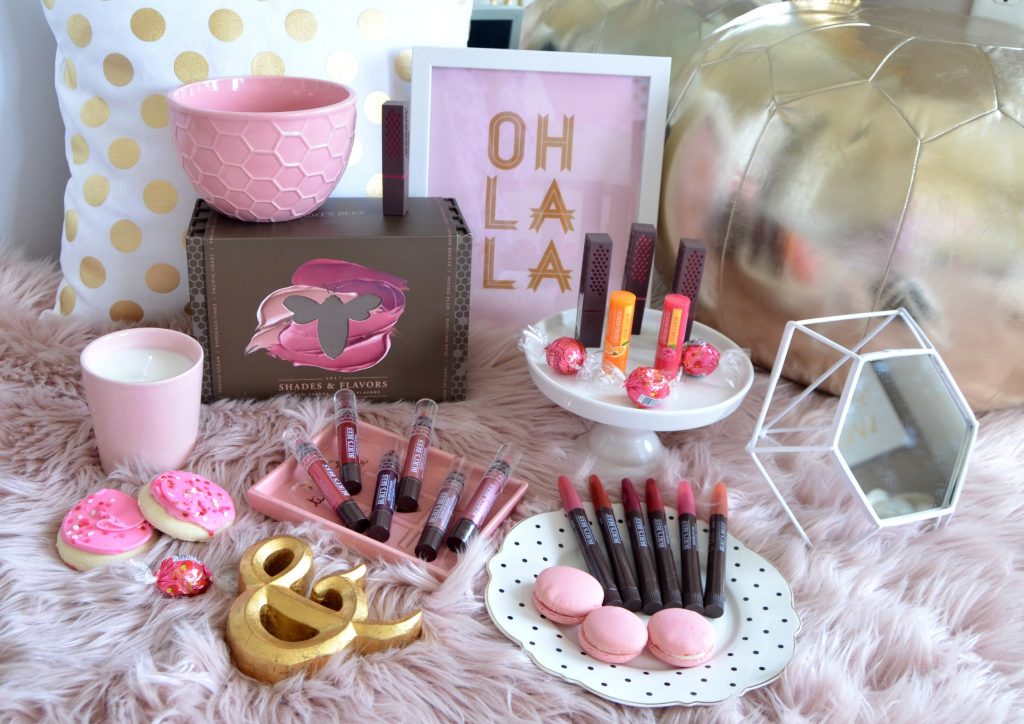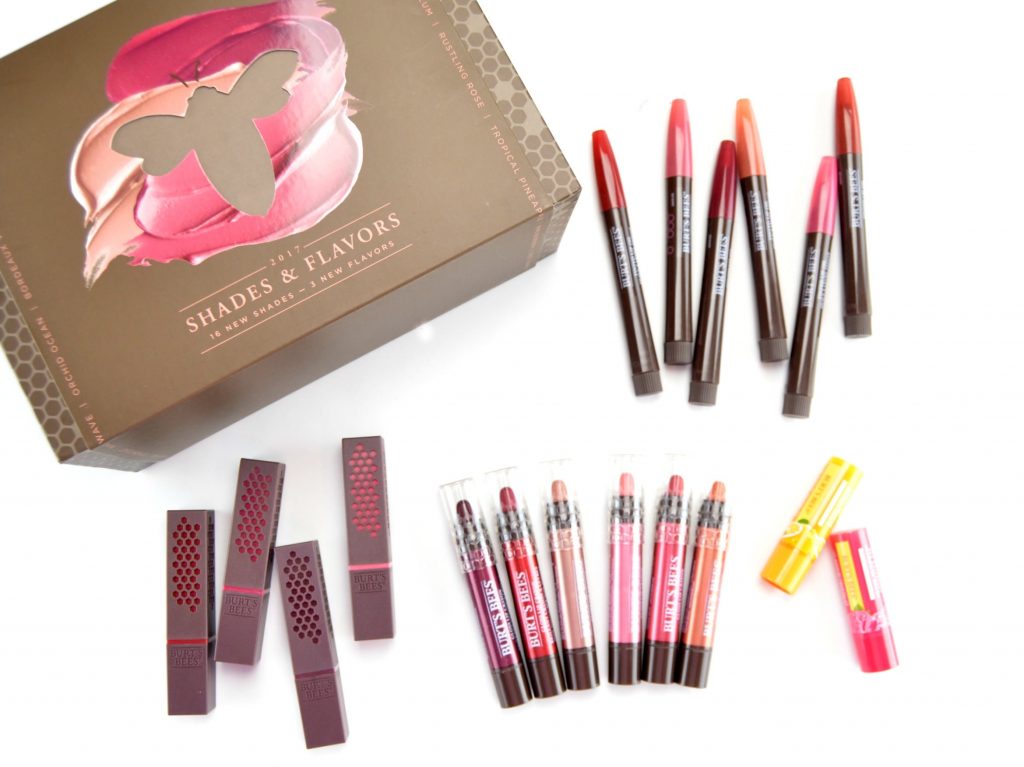 Burt's Bees has been offering earth-friendly and bee-friendly products for years and is just one of the many reasons I love this brand. It's known for their body care products that keep your skin healthy and moisturized from head to toe. Each product is formulated without parabens, phthalates, petrolatum and SLS and it's never tested on animals. This season the brand has released an array of new products, from 4 new shades of their popular lipsticks, 6 tinted lip oils, 2 freshly squeezed crystal lip balms and 6 new lip crayons.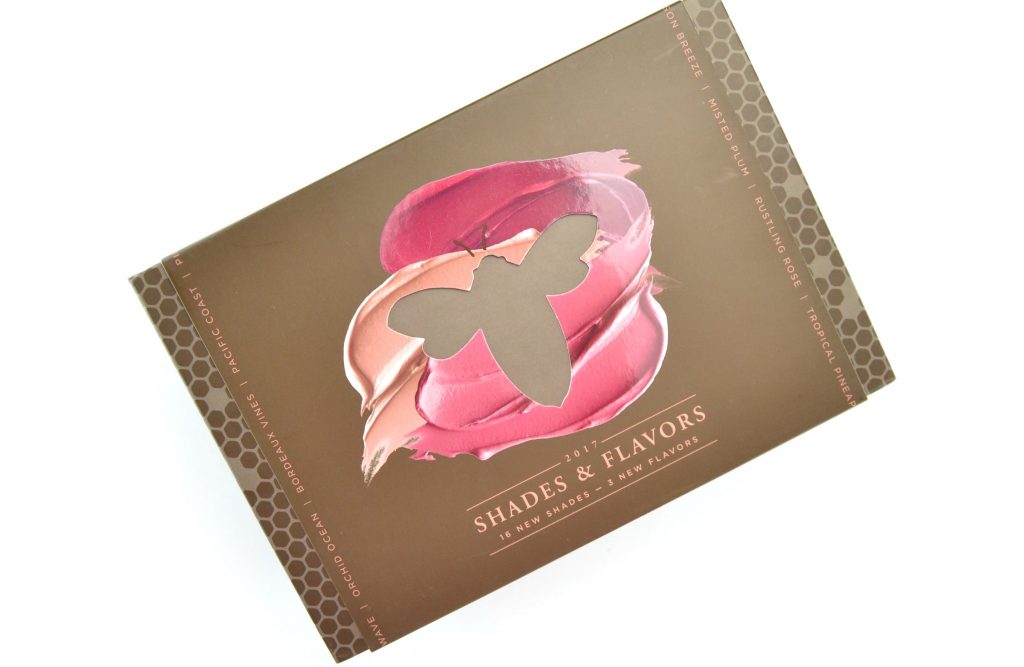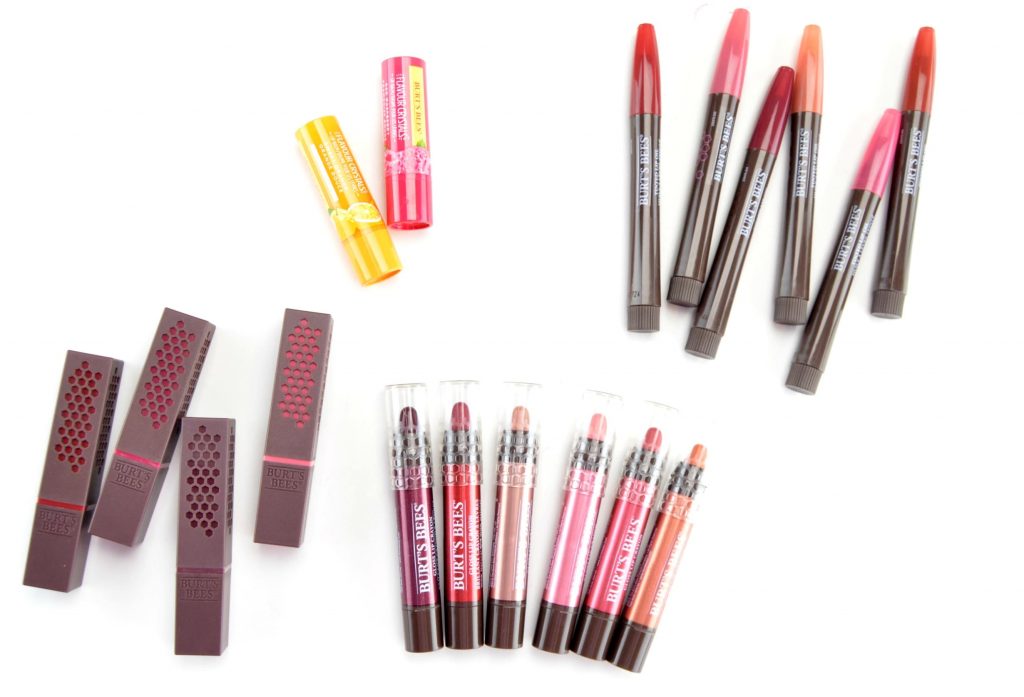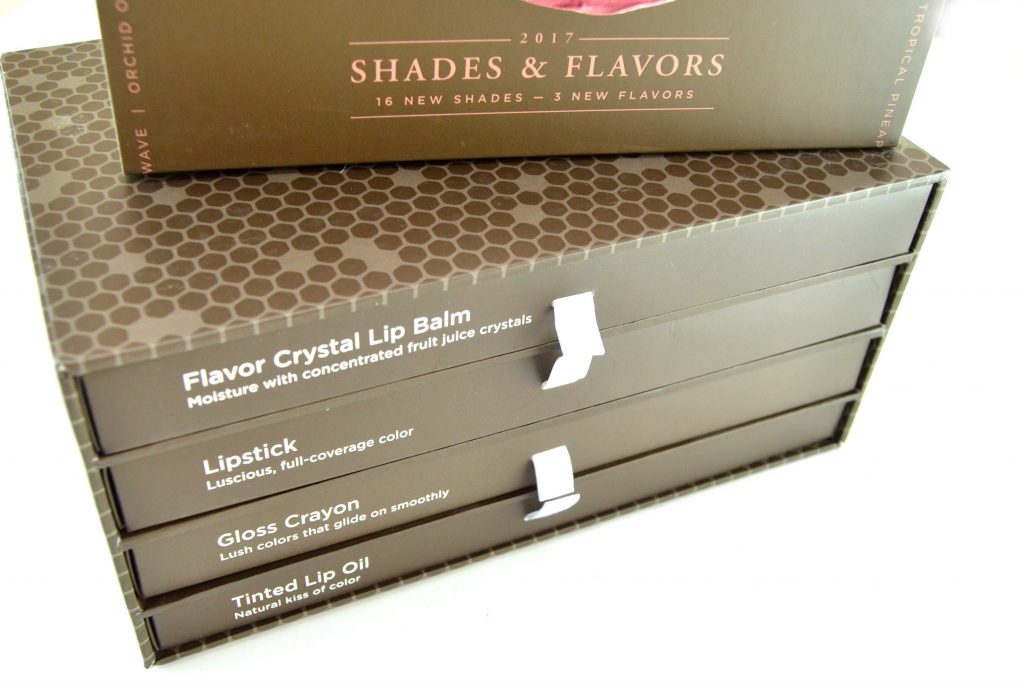 Burt's Bees Lipsticks feature an intensely bold and bright formula that contains beeswax, moringa and raspberry oils, along with vitamin E. Each moisturizing ingredient helps to keep lips soft, nourished and conditioned the entire day. It provides full coverage in a single swipe or two with a truly opaque, satin finish. From dusty roses, pale pinks, plums and wines, these long-wearing lipsticks will sure to put a smile on your face.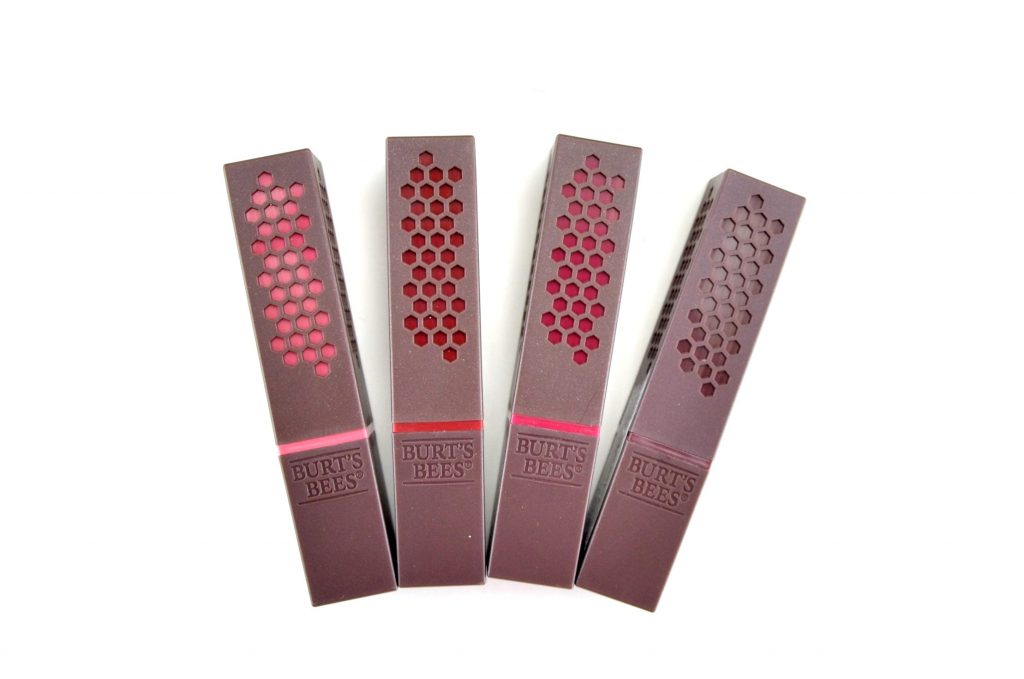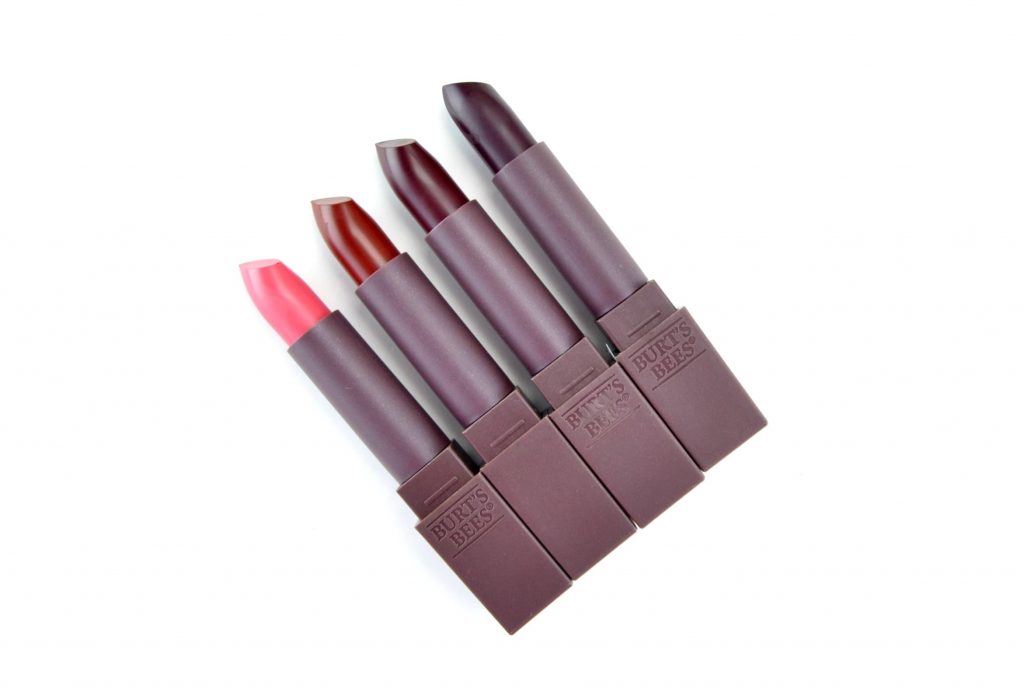 How cute is the packaging on these Burt's Bees Lipsticks? An adorable honeycomb design made from recycled plastic. It features an incredibly lightweight, glossy, almost balm like formula. They glide on with ease and feel unbelievably comfortable on the lips all day. It helps to add a touch of colour to your lips, but can easily be built up by layering. The one thing you'll notice straight way, is just how moisturizing they truly are. In a world that's dominated by matte lipsticks, it's refreshing to see something completely different. It has a lovely floral scent that's romantic and a little glamourous. It retails for $9.99 in 18 shades.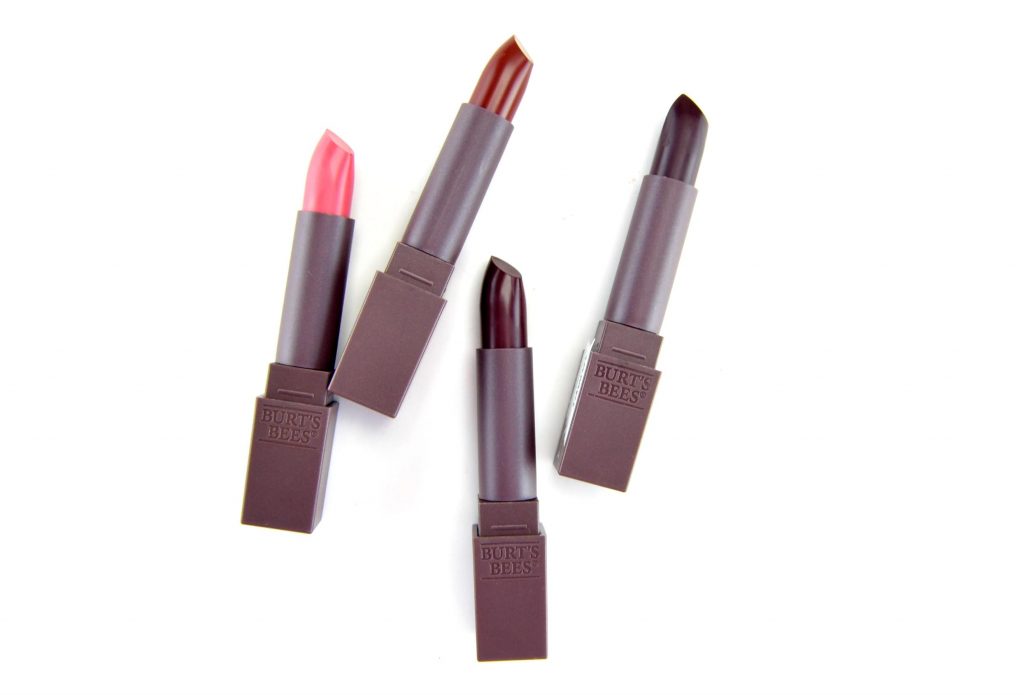 Burt's Bees Lipstick in Doused Roes, Crimson Coast, Wine Wave and Orchid Ocean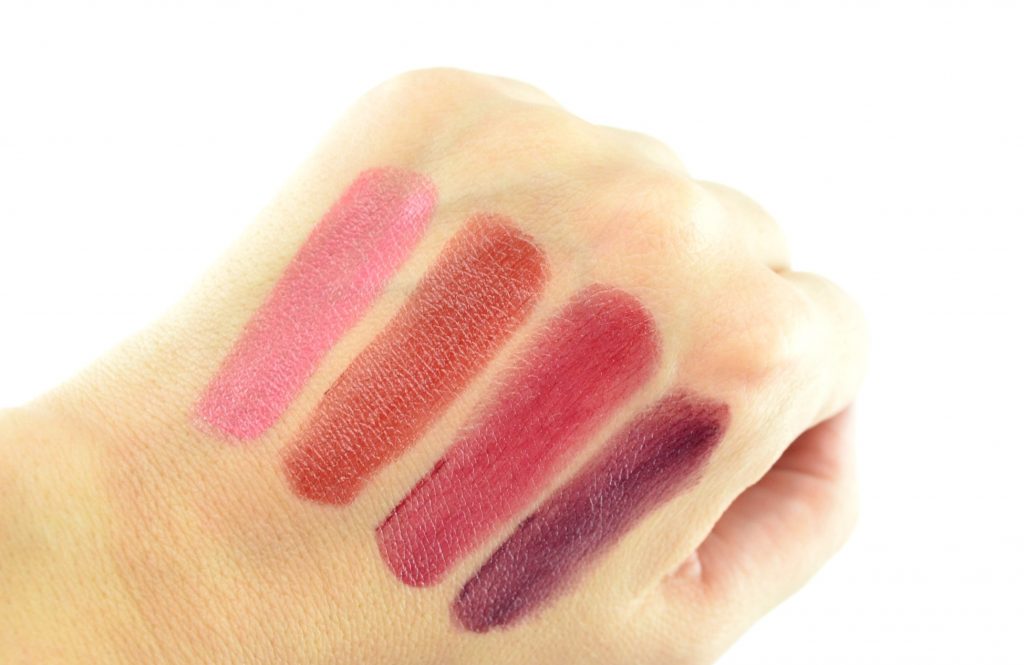 Burt's Bees Tinted Lip Oil Burt's Bees Lipsticks is a hybrid, between a sheer pop of colour and a gloss. Its unique formula features a natural blend of nourishing meadowfoam seed and coconut oils to help moisturize the lips, while reducing the appearance of fine lines. Upon first application, you'll immediately notice that it almost melts into the skin. It leaves your lips kissibly soft, supple and smooth all day. It provides a sheer wash of colour with a glossy sheen that's never tacky or sticky. It helps to nourish, condition and hydrate the lips for all day comfort.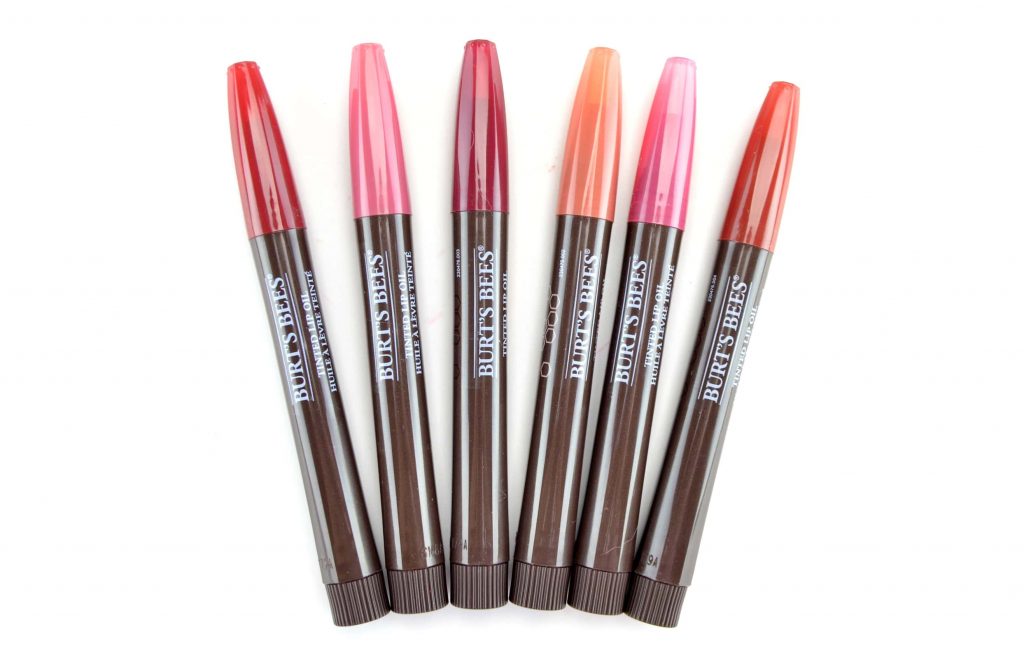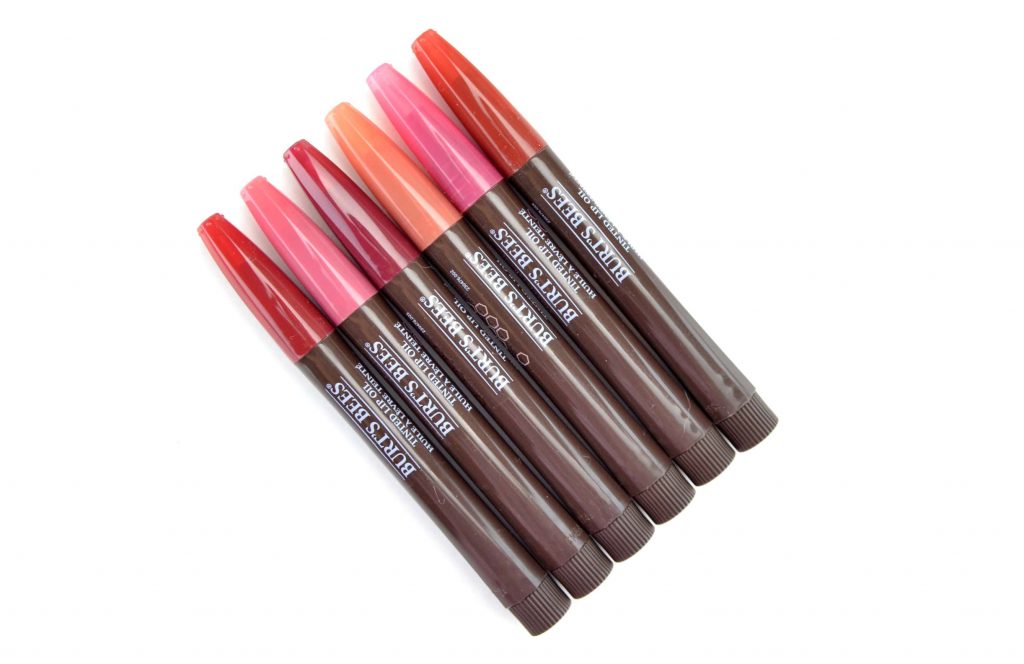 If you're looking for a lip product that combines the benefit ingredients you find in your skin, with the bonus of colour, you'll love these new Burt's Bees Tinted Lip Oils. Its weightless formula glides on the skin with ease for an easy and effortless application process. It has an almost gel-like texture that's easy to apply and blend out. It can be layered over your favourite lipstick to provide a bold shine or simply worn alone to enhance your natural lip colour. It gives an extra boost of moisturize that you so desperately need in the dead of winter. It provides a natural, shiny, high-gloss finish that slowly starts to fade into a beautiful stain. It offers a lovely sweet coconut scent. It retails for $11.99 in 6 new shades.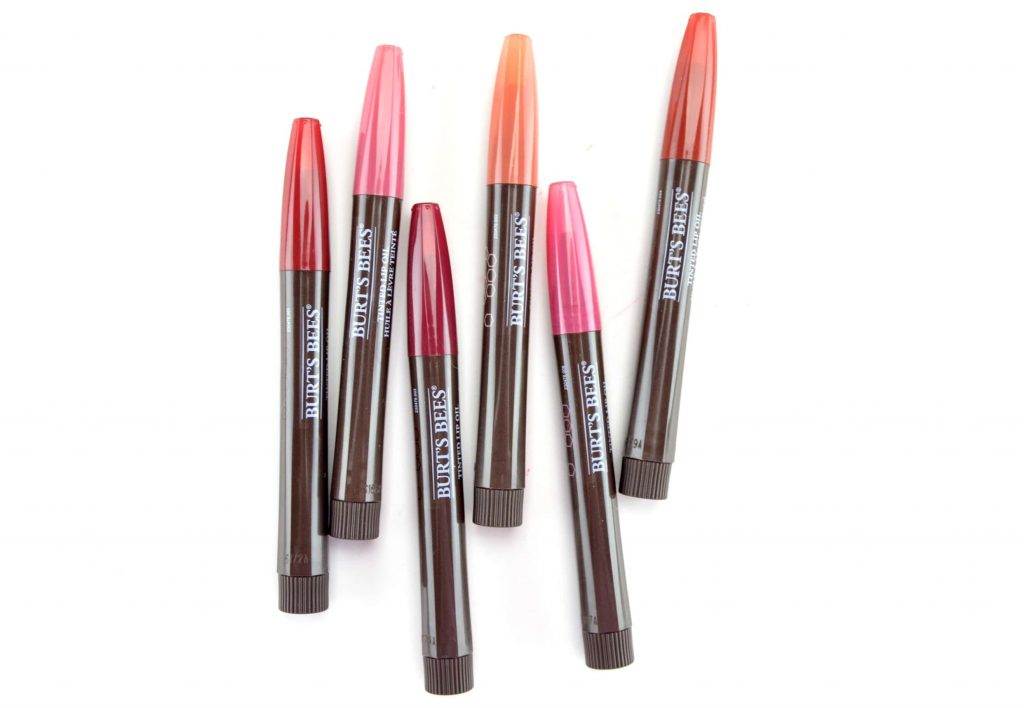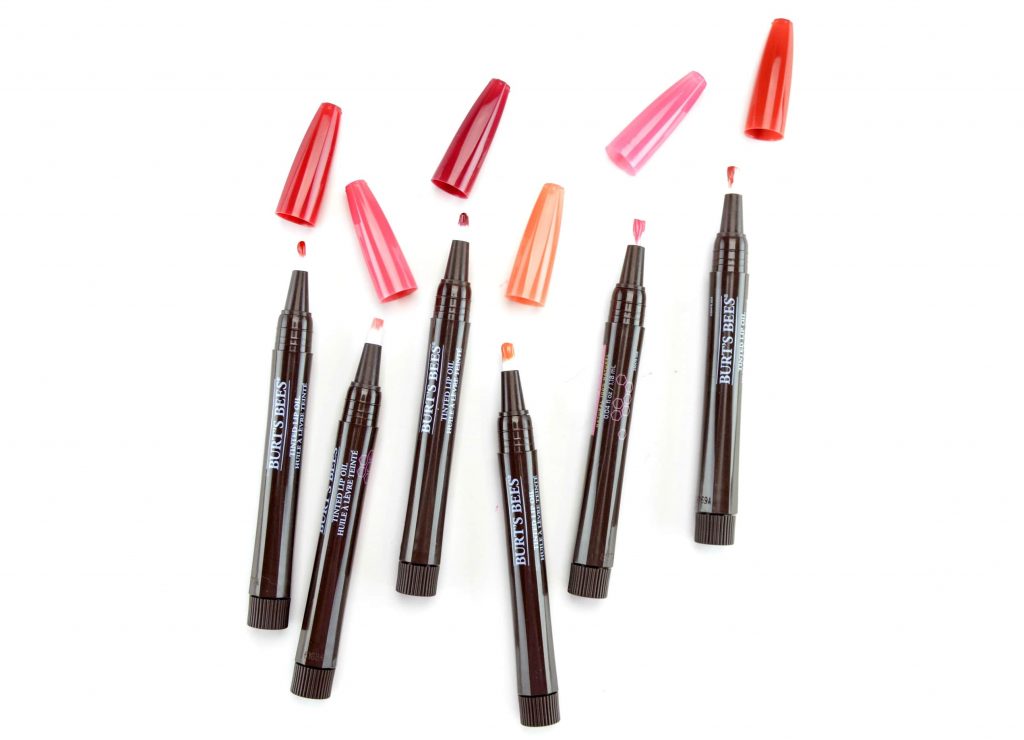 Burt's Bees Tinted Lip Oil in Crimson Breeze, Showering Sunset, Rustling Rose, Caramel Cloud, Whispering Orchid and Misted Plum.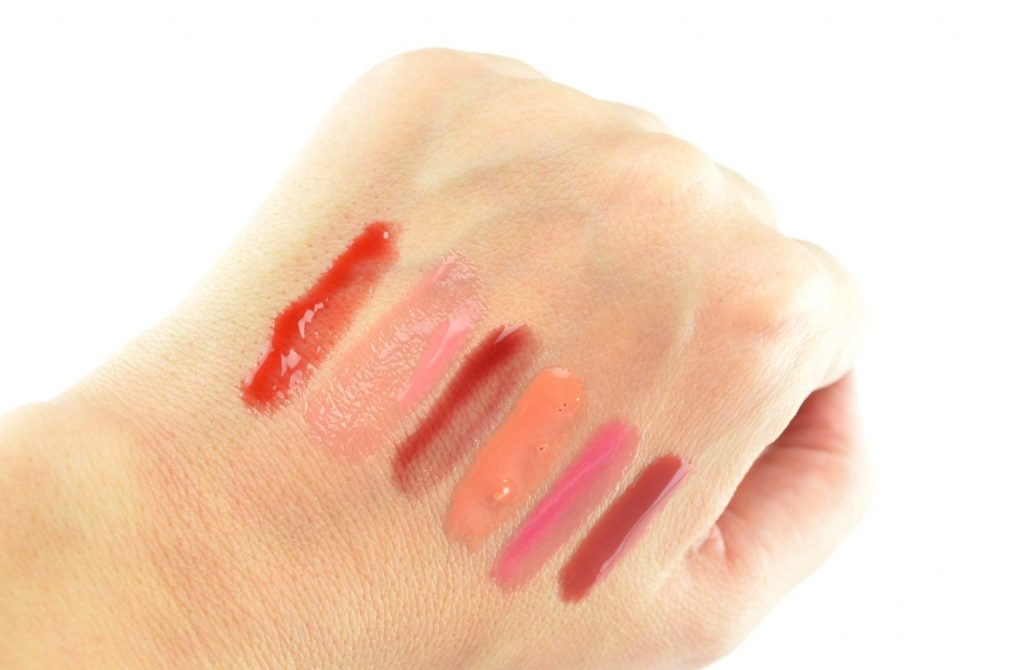 Burt's Bees Gloss Lip Crayon features a twist-up, retractable design that's formulated with moisturizing powers of jojoba oil, kendi oil, and shea butter. Simply twist up and apply directly to the lips. No sharpening required. Its creamy, lightweight texture glides onto the lips with ease and requires no lining. It's highly pigmented, with a medium to full coverage in a single swipe. It creates an opaque, velvety, glossy finish. It's comfortable, moisturizing and wears for upwards of 6+ hours.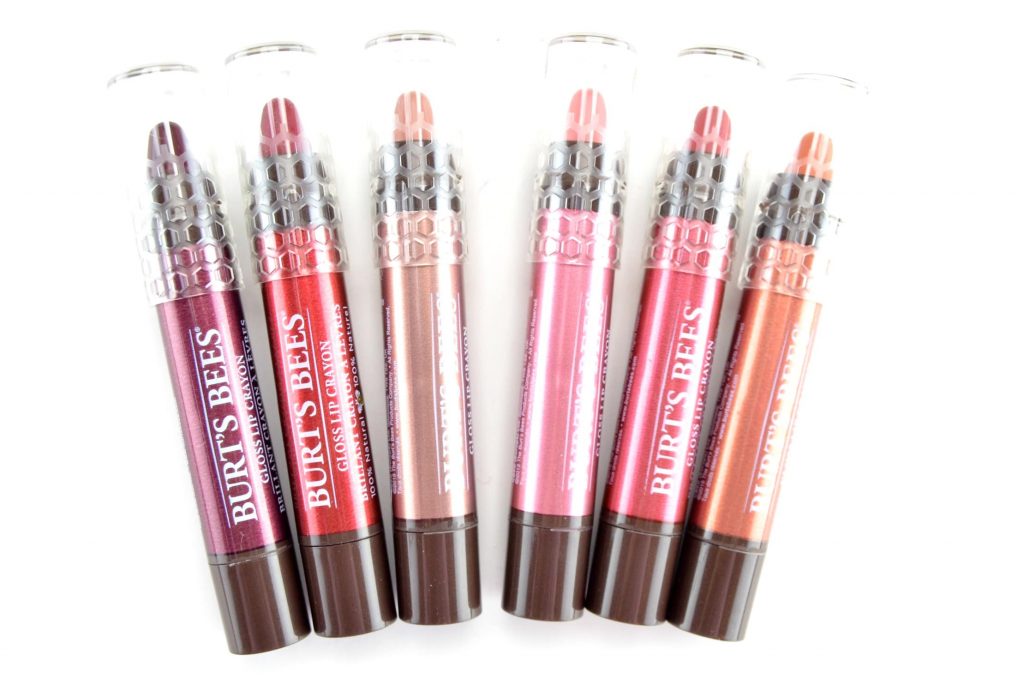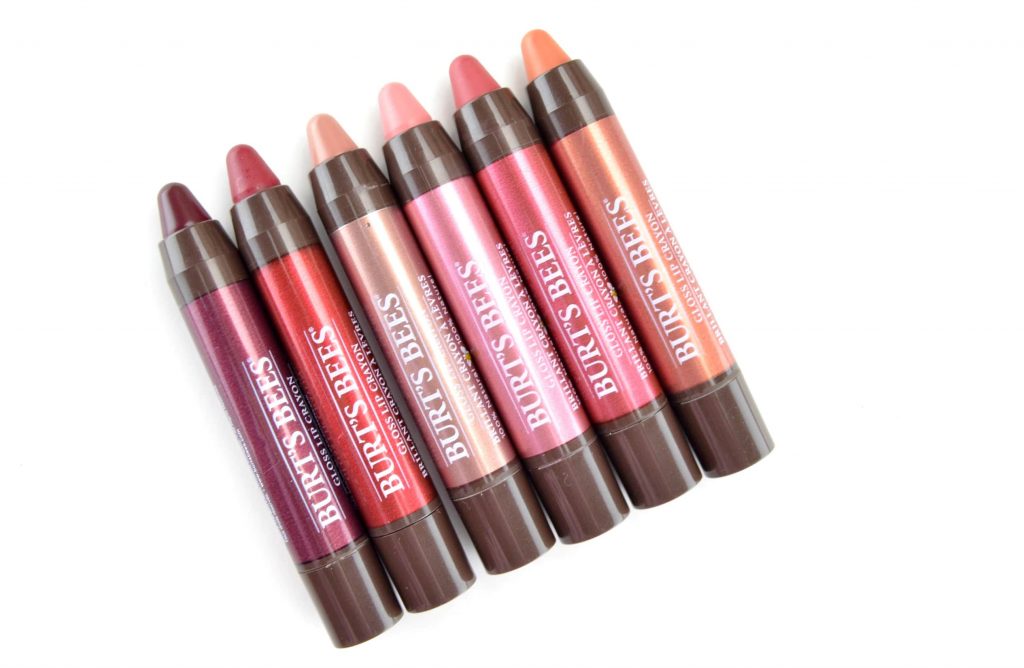 By now, I'm sure you're no stranger to the lip crayon trend. What if I told you, you could have the mess-proof application of a crayon with the colour of a gloss and the skin-loving benefits of a balm. This is exactly what you get with the new Burt's Bees Gloss Lip Crayons. Not only does it offer precise application, it helps to condition, nourish and hydrate the lips. Easy to work with, no bleeding outside the lines and stays in place for hours, this is one lippie you'll be reaching for day after day. It retails for $9.99 in 6 shades.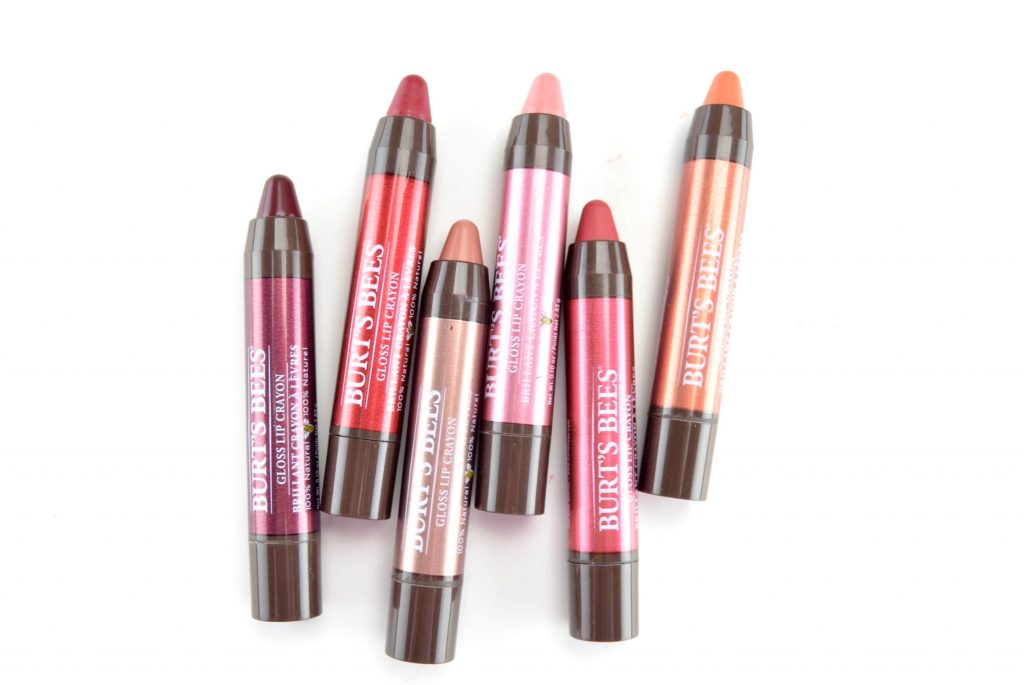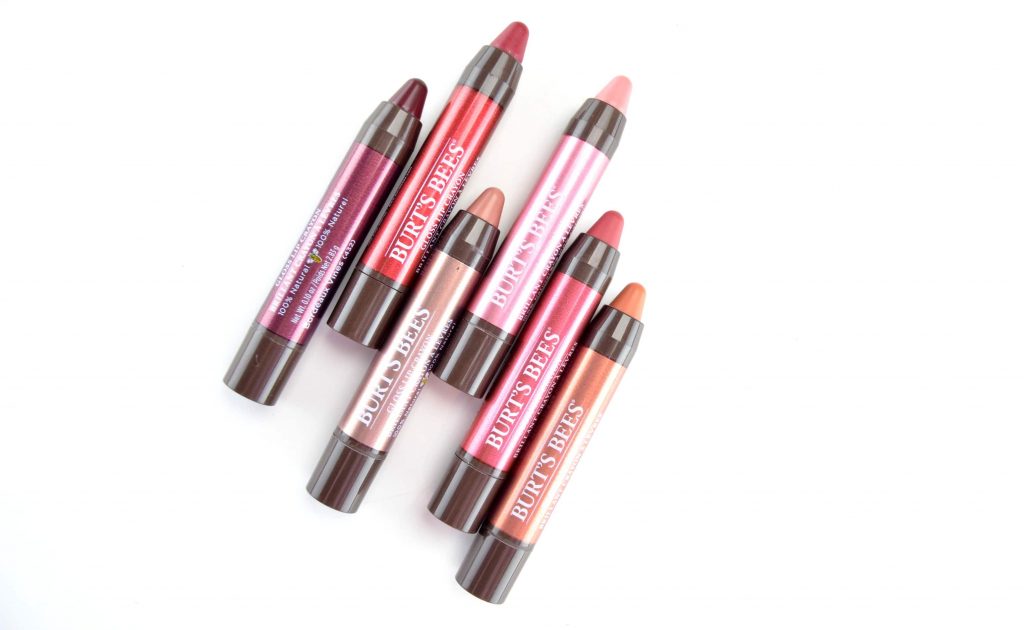 Burt's Bees Gloss Lip Crayon in Bordeaux Vines, Pacific Coast, Outback Oasis, Pink Lagoon, Tahitian Sunset and Santorini Sunset.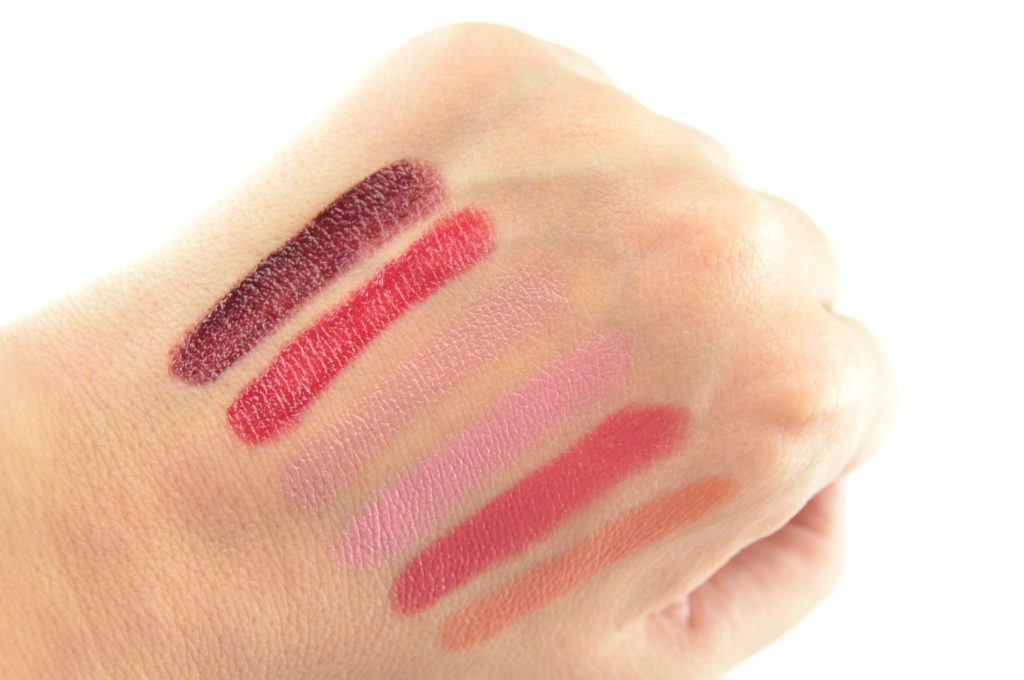 Taste the burst of crystalized fruit juice with the new Burt's Bees Flavour Crystal Lip Balms. Its packed with small crystals of dried concentrated juice, along with nourishing beeswax, coconut oil and vitamin E. It instantly helps to nourish the lips for all day hydration, while providing a freshly-squeezed, fruit flavour experience. It keeps lips soft, supple and smooth the entire day with a sheer finish. It retails for $4.89 in Fresh Squeezed Orange and Ripe Raspberry.