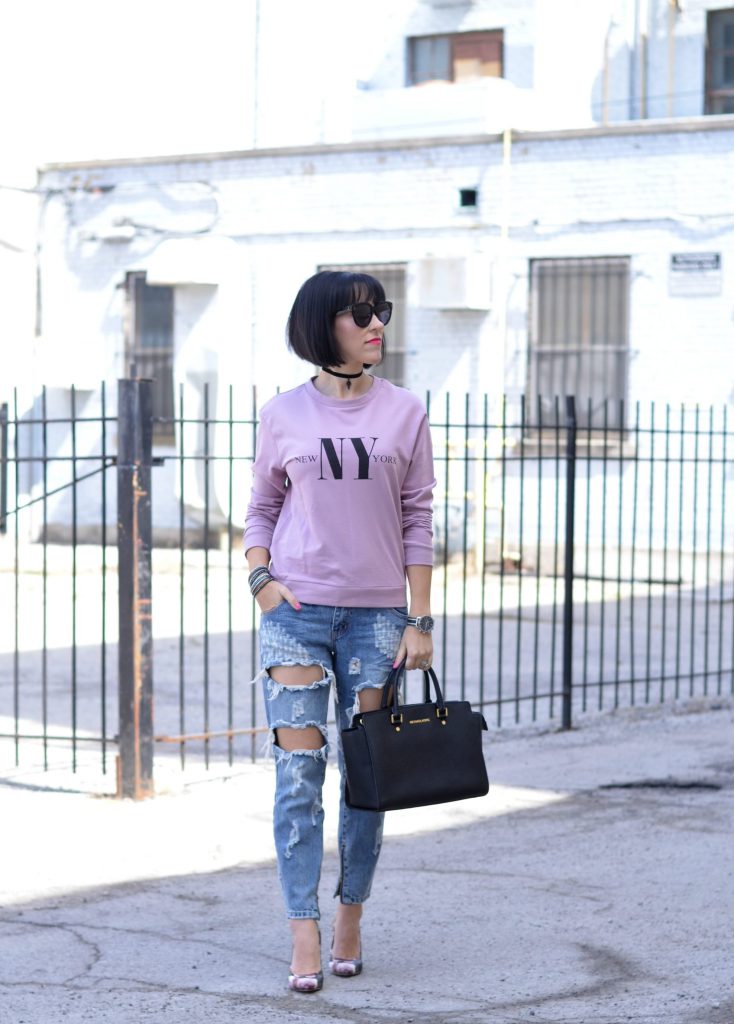 One Teaspoon
Finding that perfect pair of boyfriend jeans, is like finding a sole-mate, it's heaven on Earth. What started as a trend, is now a staple in a lot of female's wardrobe. Finding that perfect pair, that suits your unique body shape, can sometimes be a daunting and overwhelming task. If you're not careful, boyfriend jeans can quickly overwhelm your frame and takeover your entire body. The key to finding that perfect fit is choosing the correct cut for your body type.
For all my petites ladies, I suggest a skinny or slim fitting cut. Even a slightly tapered leg will allow for your tiny silhouette to appear thinner and taller. The idea is comfy, not messy and slouchy.
For my tall girls, you can pretty much rock anything. From lose fitting and baggy bottoms, to slim and form-fitting, you can wear it all.
Curvy ladies should opt for a slimmer fitting boyfriend cut. Baggy and losely fitting jeans will only add extra bulk and fabric to areas you're trying to slim down.
If you already have somewhat of a "boyish" figure, you can still rock the boyfriend jeans, both baggy jeans and slim jeans will work.
My favourite would have to be the distressed boyfriend jean though. The brand that does distressed like no other would have to be, One Teaspoon. I can't help but fall in love with any jeans that have rips on them. If you're unsure of how to make tattered jeans look polished, pair them with a jacket of some sort and a killer pair of heels. You can keep it casual with a basic tee, but those two pieces instantly give this otherwise sloppy look a chic-edge. Wearing a pair of ripped jeans shows your personality and playful side. It can easily be worn for a lazy weekend, but also dressed up for happy hour with friends.
What I Wore- Sweater- H&M, Celine Sunglasses- c/o Smart Buy Glasses, Purse- Michael Kors, Bracelet- c/o Swarovski, Necklace- Le Chateau, Watch- c/o Thomas Sabo, Jeans- One Teaspoon, Pumps-