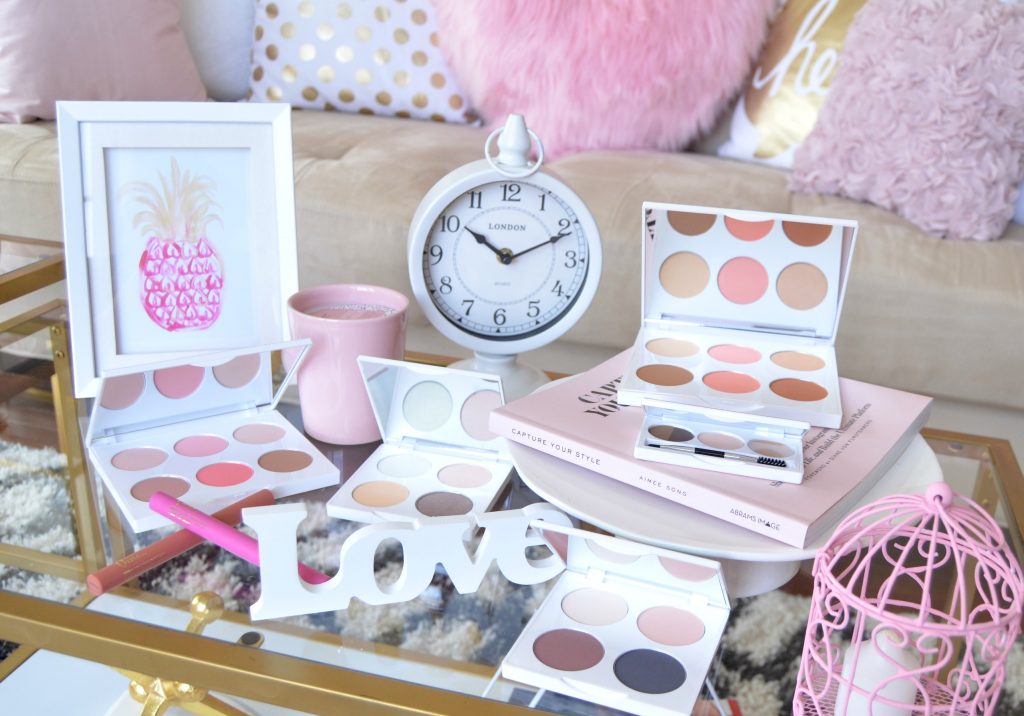 Quo Spring 2017 Collection
Just returning from Vegas, I'm trying to hold onto my sun-kissed, radiant glow. The new Quo Spring 2017 Collection features a retro quartz and turquoise water-colour marble design that's super fresh and fun.  It features an array of wearable palettes, including 2 face defining palettes, 2 versatile eyeshadow palettes, an eyebrow palette and 3 colour coordinating matte lip crayons. The collection also features a deluxe 8-piece brush set not shown. The lineup has everything you need to take your slightly warmer winter hues and transition your look into a light and airy feel for spring. You can easily achieve a variety of soft and romantic looks this season by picking up a few palettes. Embrace soft pink pastels paired with cool neutrals that can easily take you from day to night.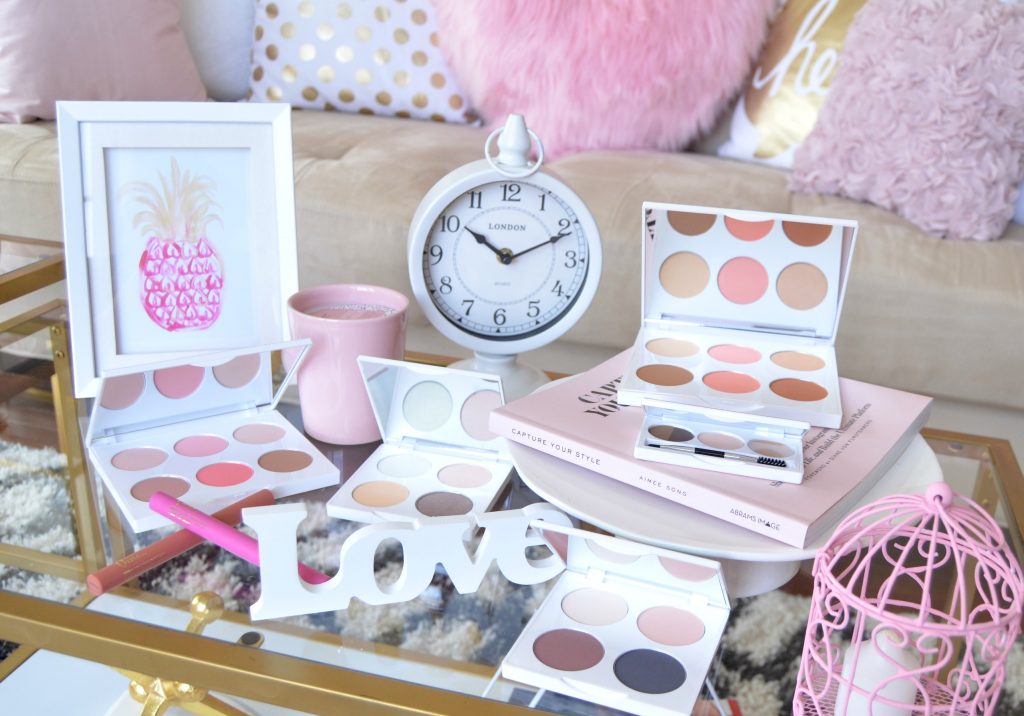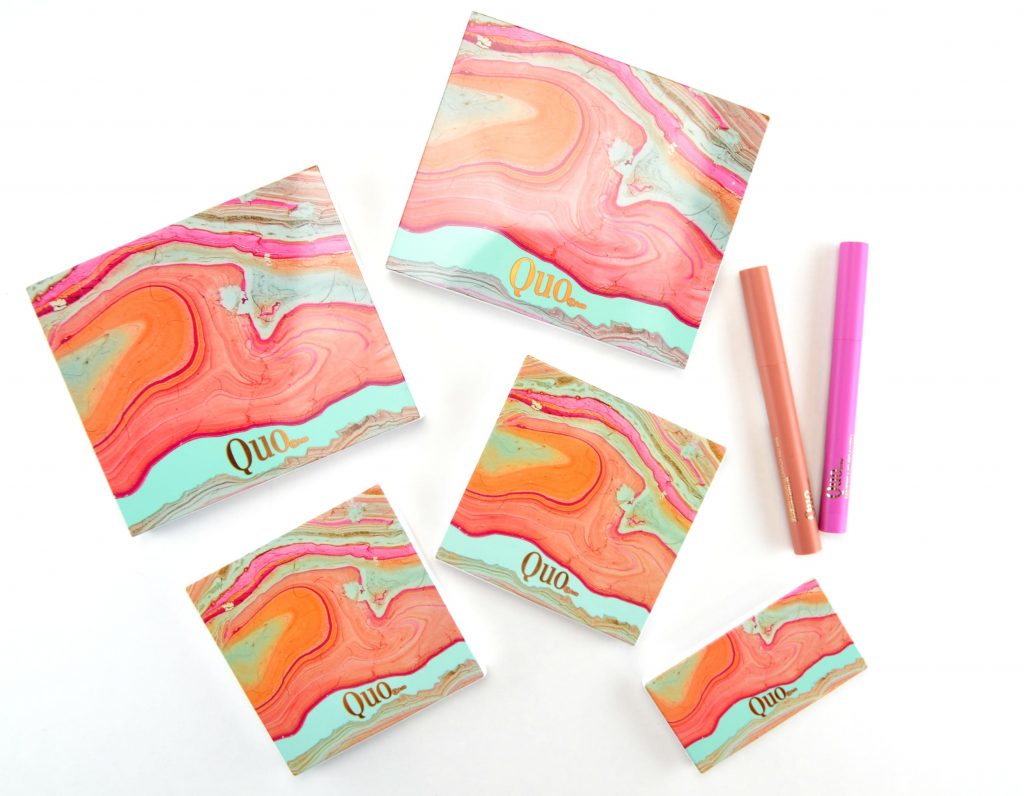 The Quo Face Palette will help you fake a summer glow. It features 3 highlighters and 3 bronzers, although depending on your skin tone, 2 of the shades could also double as a blush. Each palette combines complementary highlight, blush and bronzers to help you achieve a soft, radiant glow without having to reach for other palettes. Each shade is incredibly soft and creamy, is pigmented and blends out beautifully. You can easily start with a subtle daytime look, but easily build up the intensity for a more dramatic evening effect. You can seamlessly blend out the shades, to ensure no harsh lines, for a completely flawless finish. The velvety smooth formula sits well on the skin with little to no fallout. Down To Earth contains slightly warmer tones, whereas Heat It Up consist of cooler, neutral shades. It retails for $20 each.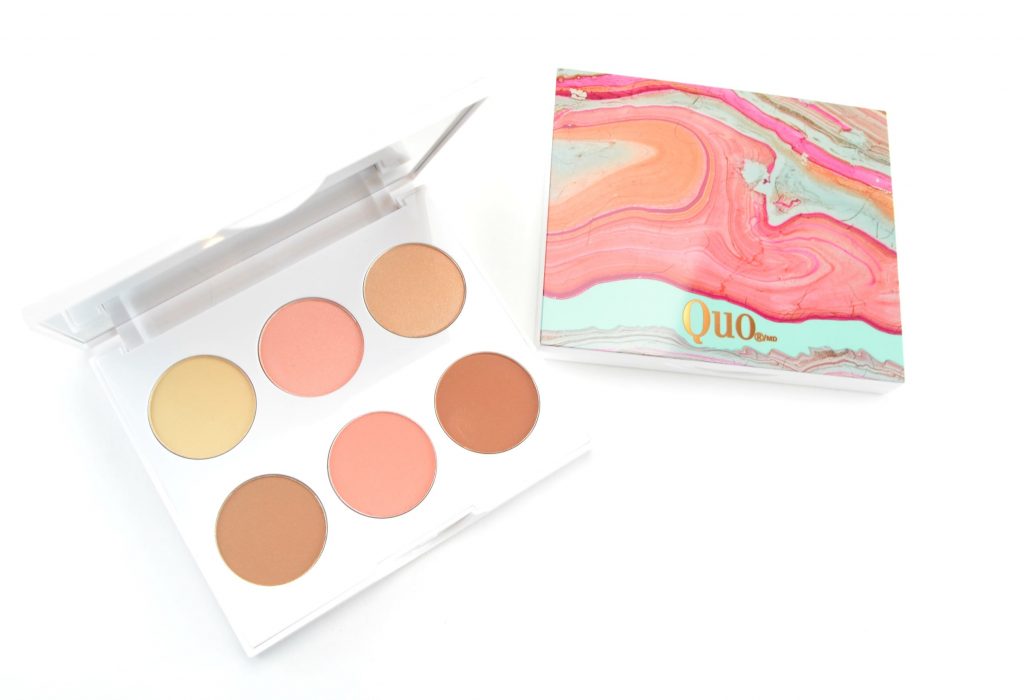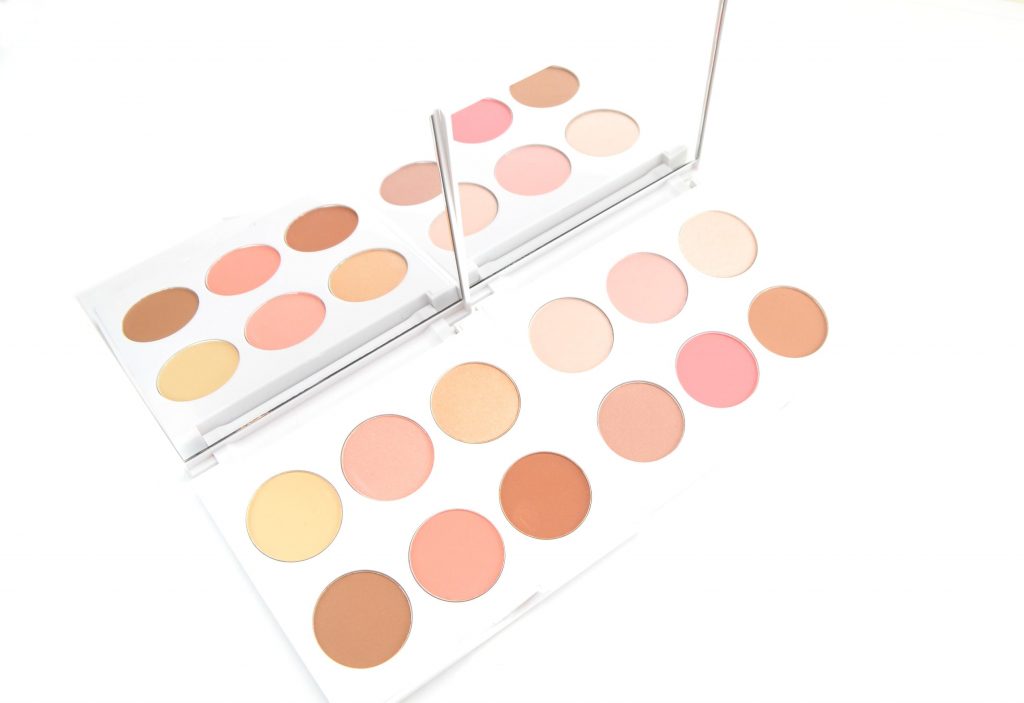 Quo Face Palette in Down To Earth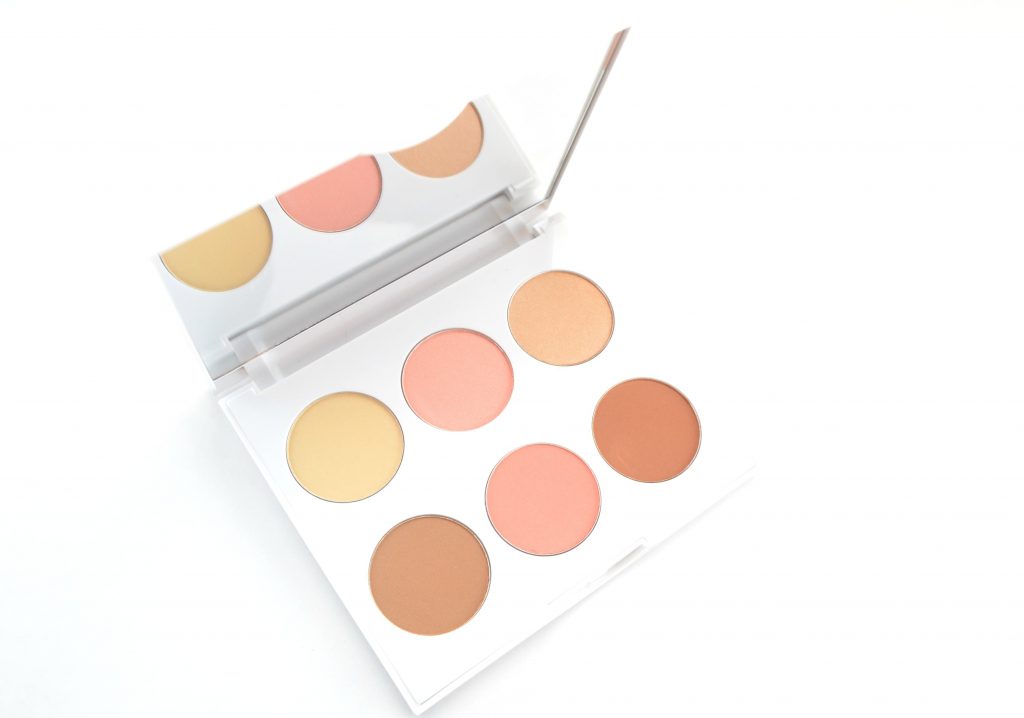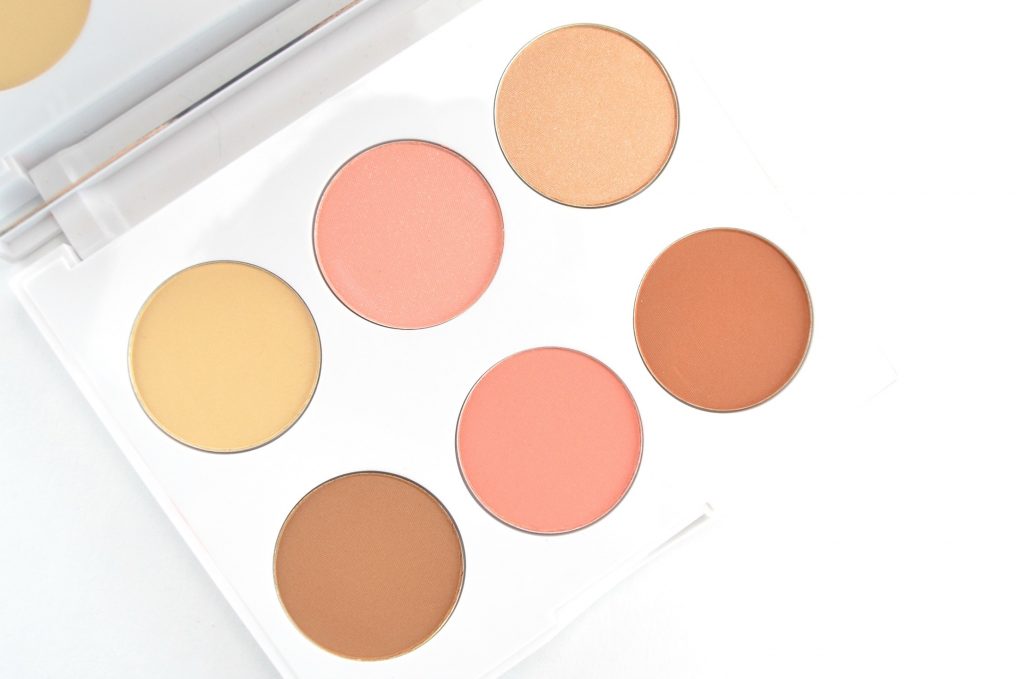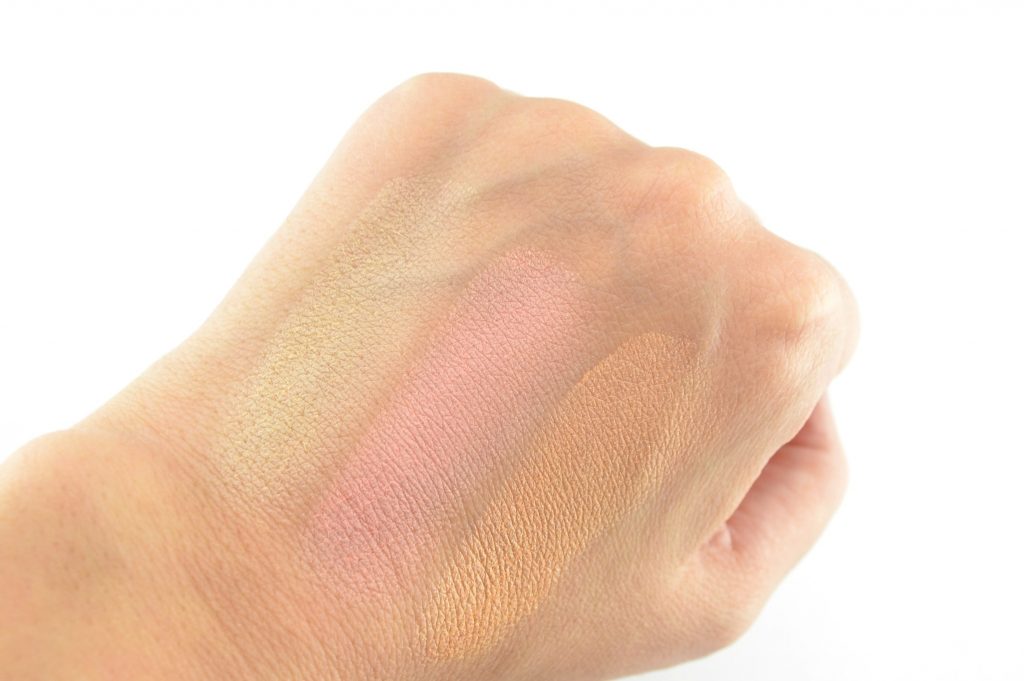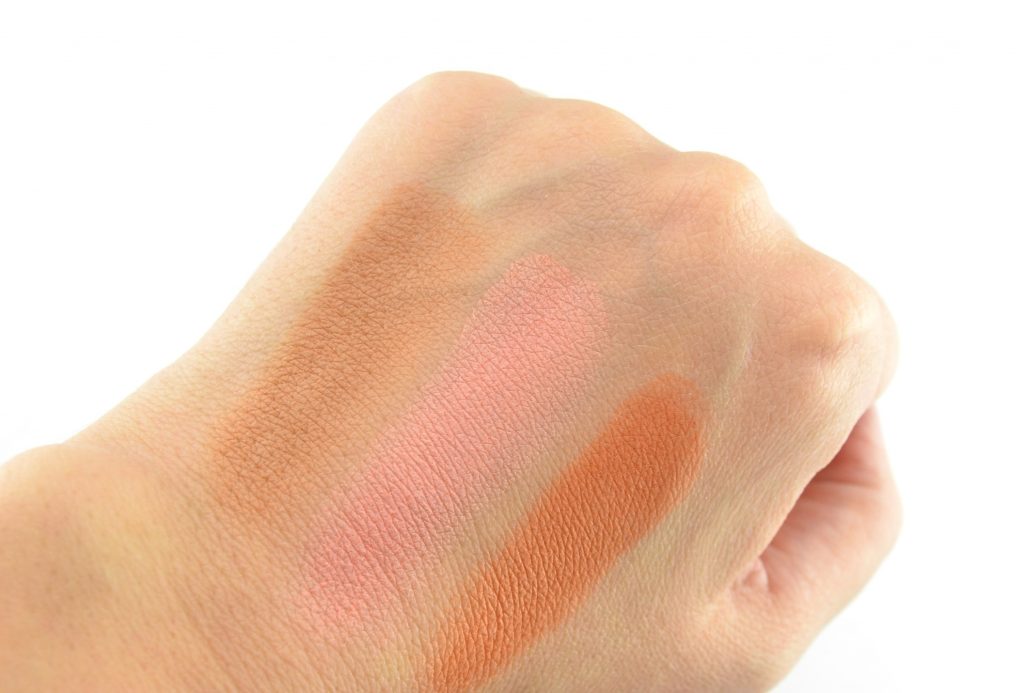 Quo Face Palette in Heat It Up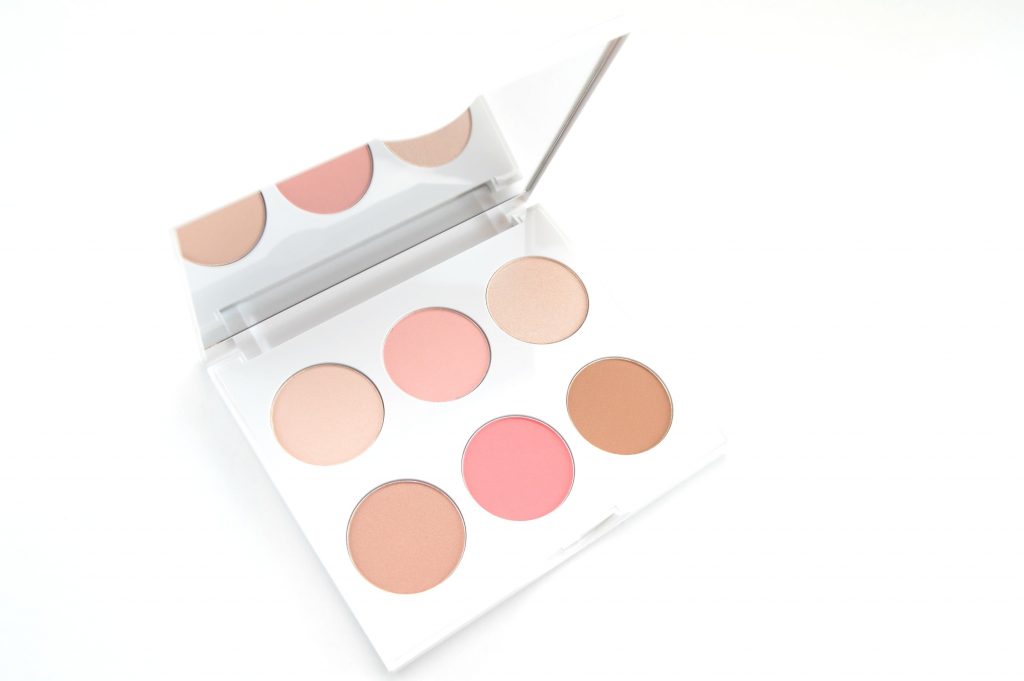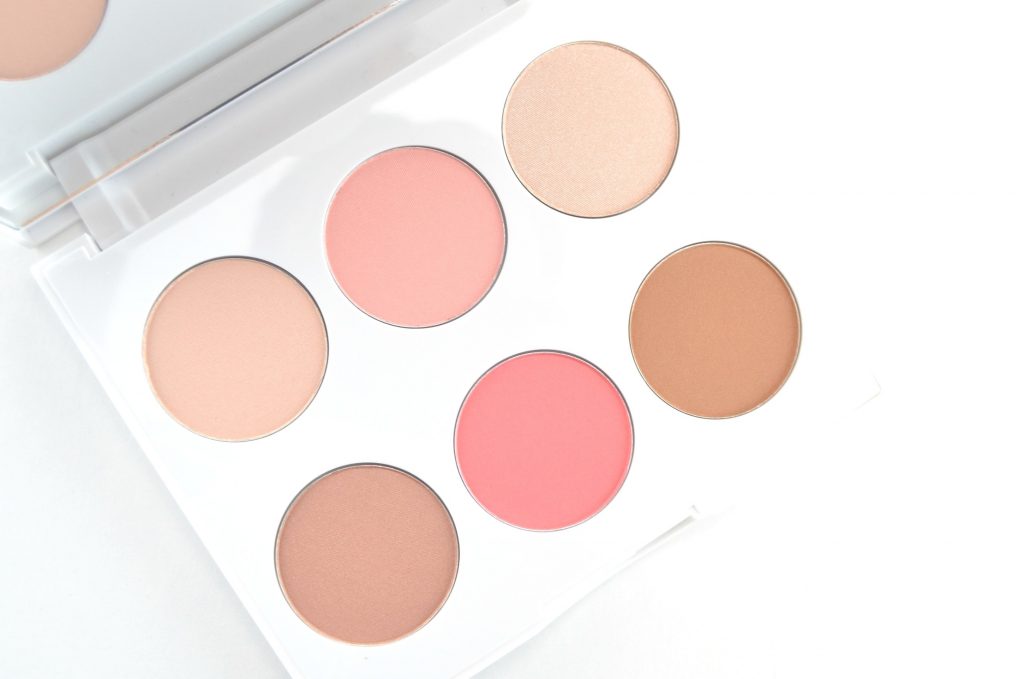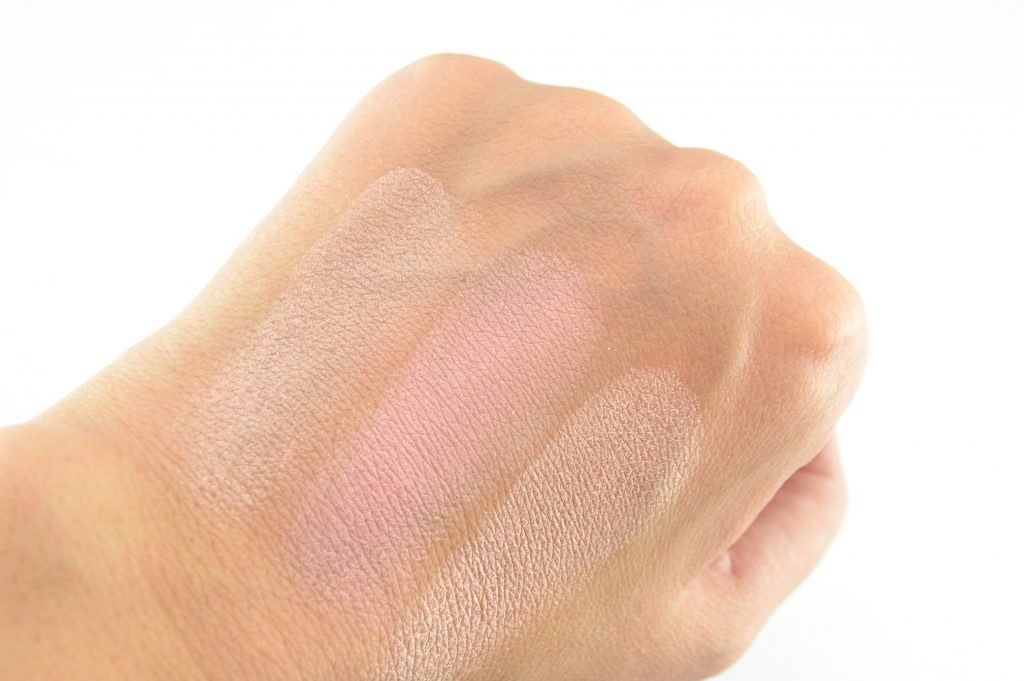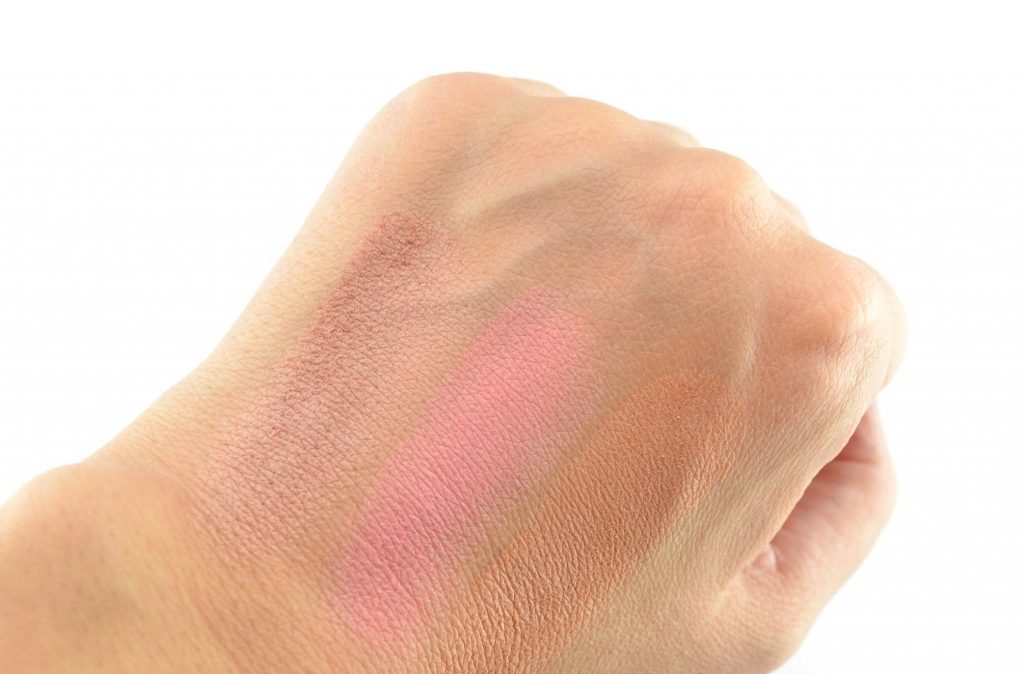 Last summer Quo released new packaging and what seemed like a new formula of their eyeshadow palettes? I'll admit, I quickly fell in love with their buttery-soft texture. This season, while although the new spring Quo Eyeshadow Palettes are still soft and smooth, the pigmentation just isn't there. They're powdery and the shimmer shades produce a ton of kick-up and fallout. Also, Rock It! contains 4 matte shades, whereas No Pressure features only shimmers. It would have been nice to see an array of both finishes in each palette. I found myself having to dip back and forth between the two palettes to create the desired look I was going for. If you're looking for a soft, barely-there look, "no-makeup" makeup look, you might enjoy these? It retails for $18 each.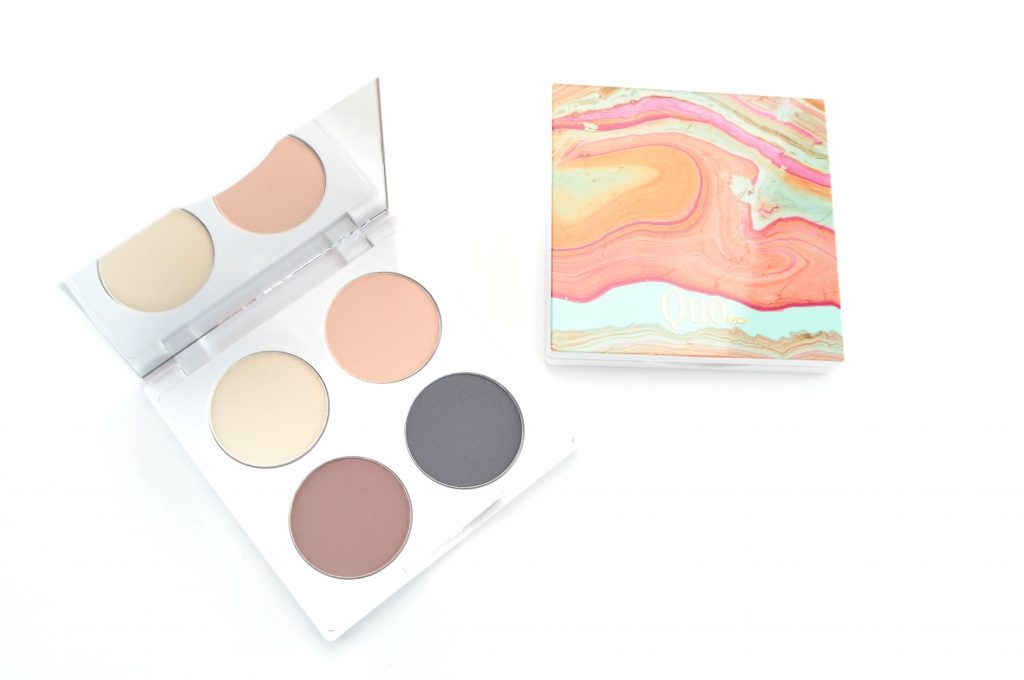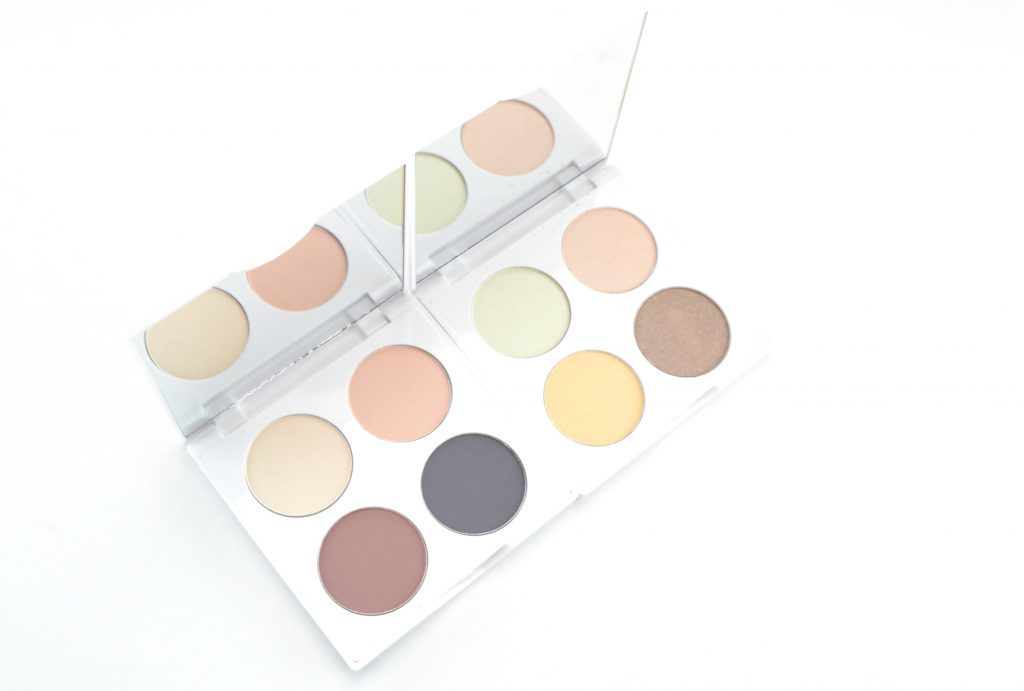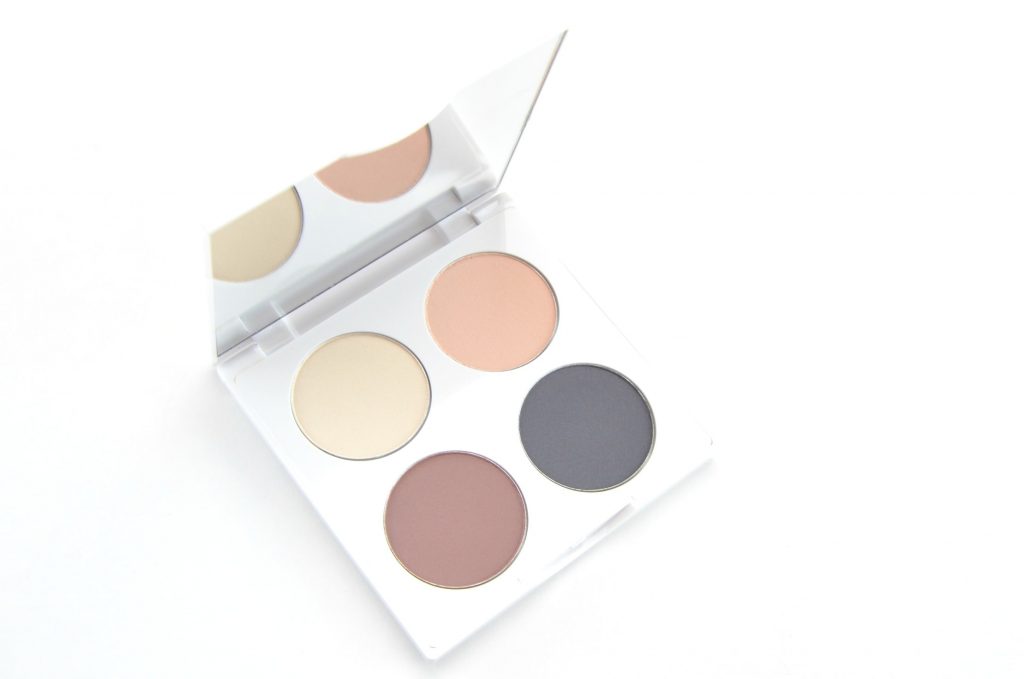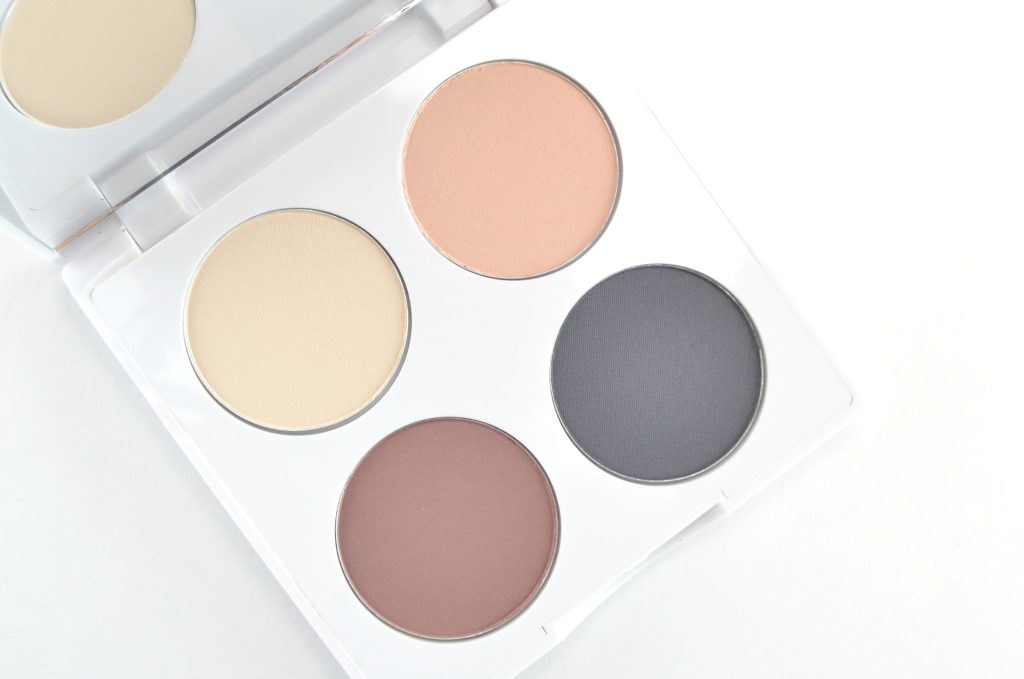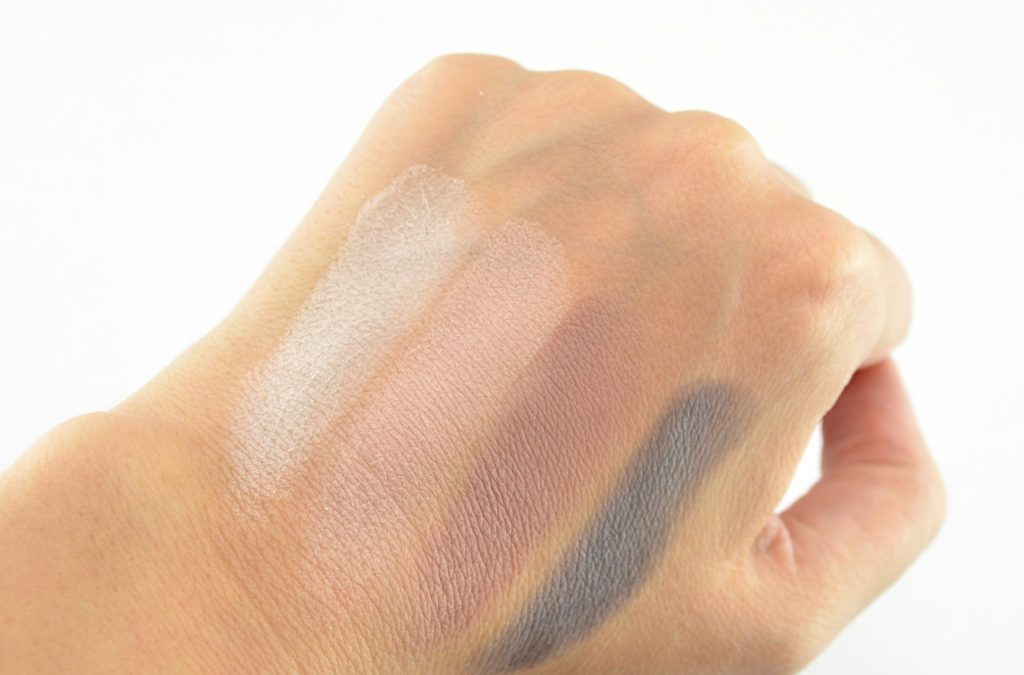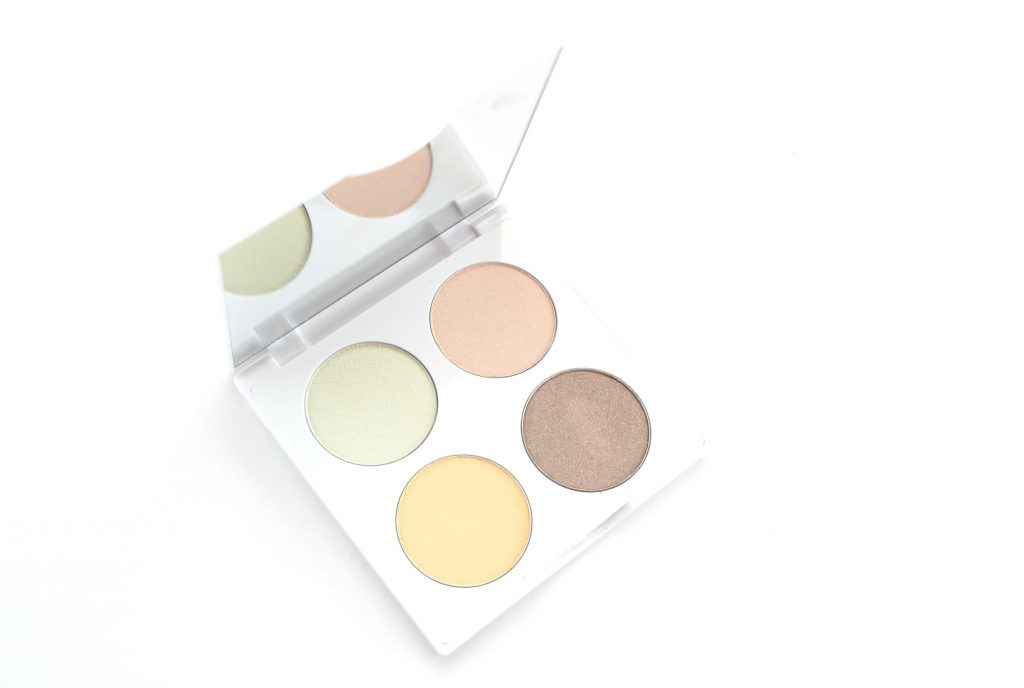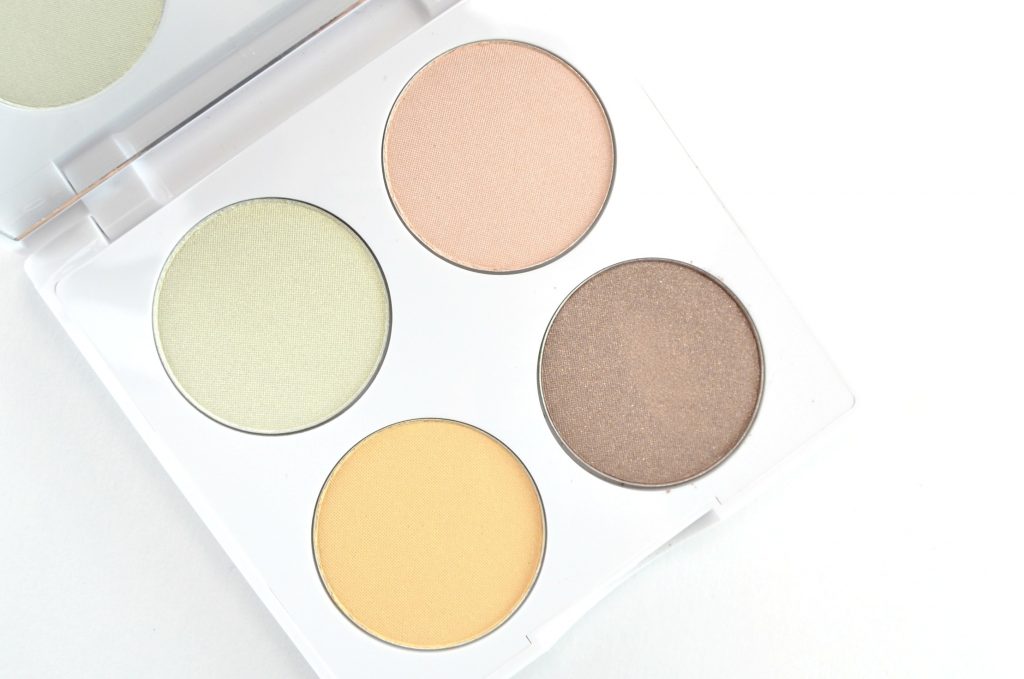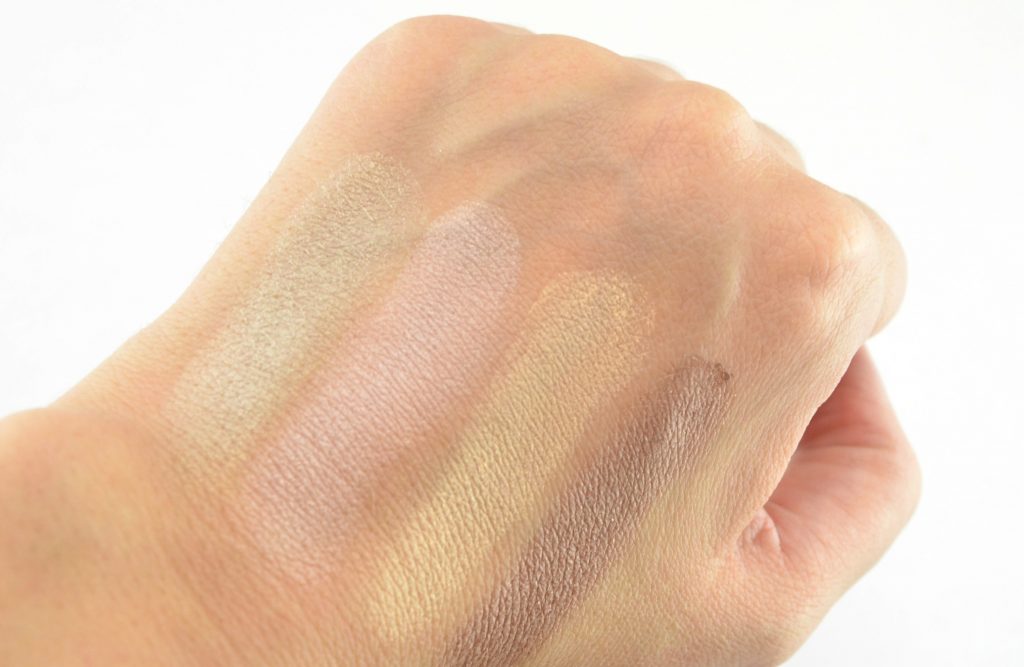 The Quo Brow Palette has taken a slight change from previous palettes in the past, in a good way. You receive an eyebrow powder that's split into 2 complementary shades, that allows for those with both light brown and chocolate brown hair to take part in. It also features a highlight shade to place directly under the browbone, an eyebrow cream that helps lock everything in place and a double-sided applicator for easy application. This little kit instantly helps you achieve thicker, fuller, more defined brows in a single compact palette.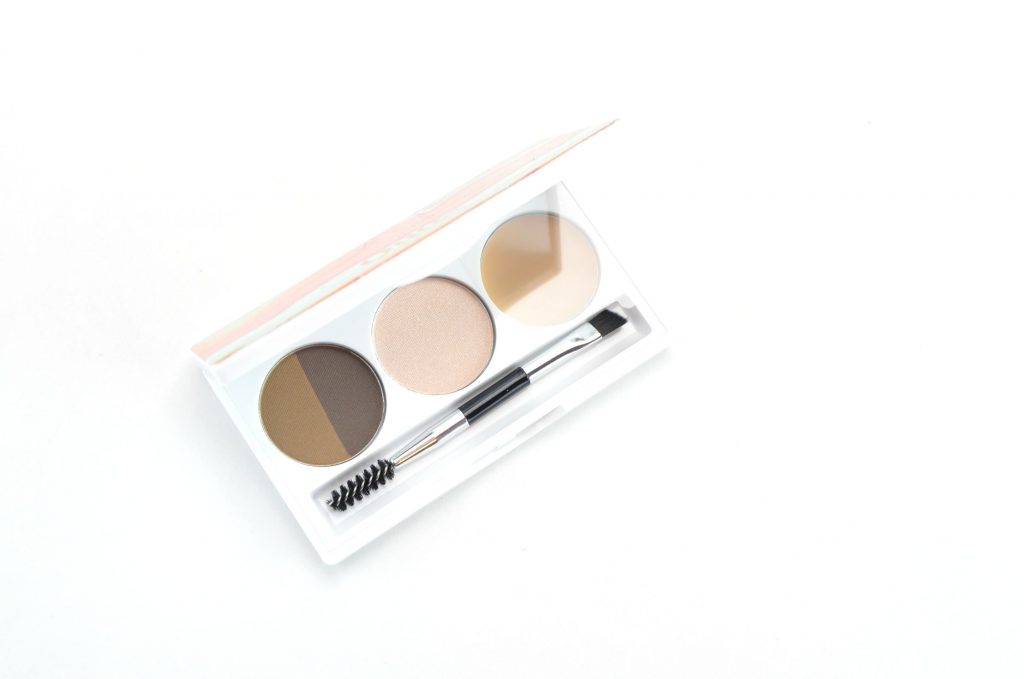 Both the powders and highlight found within the Quo Brow Palette are easy to work. They blend out flawlessly, with no harsh lines. They can be easily blended into the hairs for a softer, more natural look, but can also be layered for a more dramatic look for night. The translucent, silky, smooth wax is extremely easy to work with and helps lock even the finest hairs in place the entire day. The tiny brush is exceptionally useful for filling in sparse brows and defining them for a natural, well-groomed, seamless finish. It retails for $12.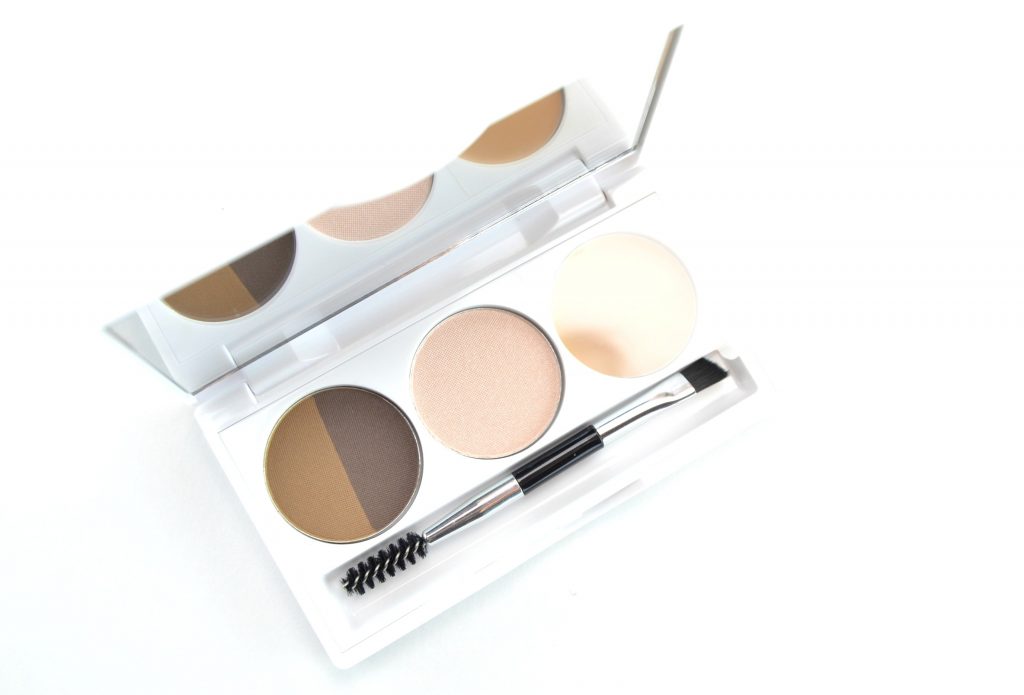 Quo Matte Lip Crayon features a twist-up design with a slightly rounded tip. It has a rich and creamy consistency that glides onto the lips like butter. It has an extremely lightweight texture that's comfortable to wear the entire day. Its tip, however, doesn't provide the precise application that I look for in a lip crayon, but nothing I can't work with. It's extremely pigmented, achieving a true opaque coverage in a single swipe. It applies smoothly and adheres to the lips beautifully for upwards of 5+ hours wear time. You will experience some transfer as you eat and drink, but it fades seamlessly. Pretty In Pink is a wearable blue-tone bright pink, whereas Almond Nude is your more "everyday" neutral. It retails for $12 each.