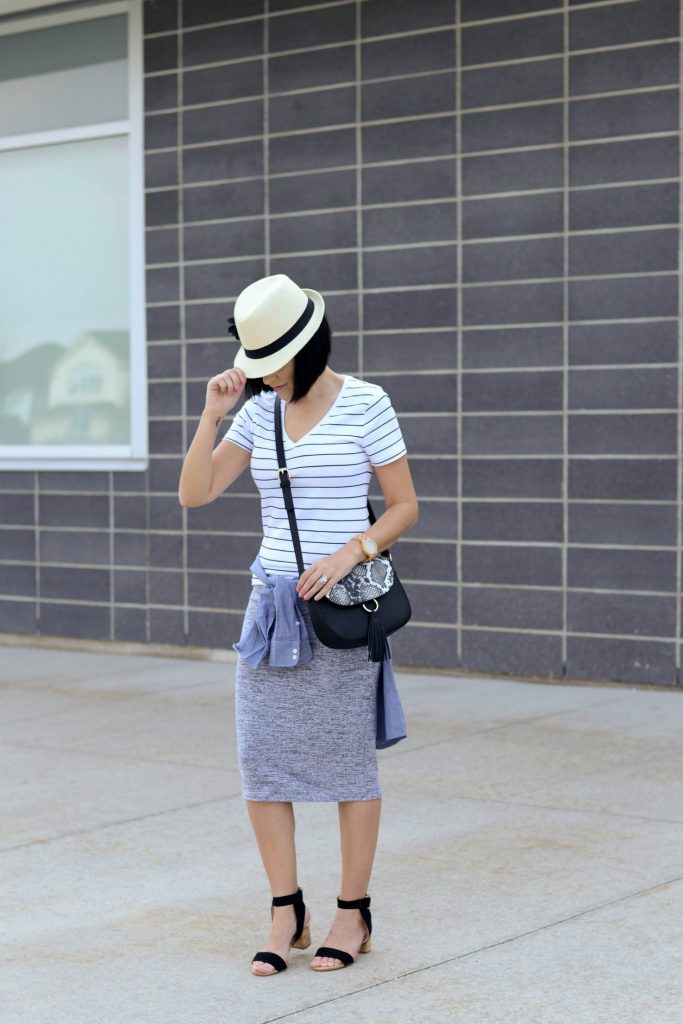 Sears Canada Tee
There's nothing more versatile in your wardrobe than a basic tee. Like finding that perfect pair of form-fitting jeans, a high-quality t-shirt can transform any look. With so many fits, fabrics, finishes, and brands, searching for that flawless shirt can be a little overwhelming and intimidating. It's almost alarming how fast something so simple and straightforward can quickly turn into a nightmare. Sears Canada has taken the guesswork out of finding perfect tee with their pima cotton t-shirts for the entire family. Follow these fail-safe tips and you'll be rocking your "fit like a glove" tee in no time.
The neck of the tee is crucial. It can literary make or break your look. A general rule of thumb is that a crew-neck flatters all body types. It helps to frame the neck, chest and shoulders, without showing too much cleave. This timeless cut helps to elongate the neck, while covering up the girls. If you're busty, like myself, a V-neck is a great alternative. It too elongates the torso, while drawing your eyes upwards and providing a feminine twist.  
The fit of the t-shirt is equally important. Oversize tees, while although trendy on the runway, can sometimes add too much bulk and make you look heavier. A tee that sits nicely against your torso and drapes beautifully over your natural curves will be timeless. Look for a tee that's the perfect balance between fitted and skin-tight. Pay attention to length, it should hit perfectly at the top of your hips.
Look for a material that's breathable. The fabric will predict the longevity and how it will wash and wear. Cotton is ideal, as it wicks away moisture and retains its shape the longest. It's thick enough so it's not see-though and adds a nice weight to the tee, but light enough that it's still breathable.
Sears Canada Pima Cotton T-Shirt follows all my rules, at a price everyone can afford. For under $10, this tee is offered in an array of cuts and colours to best suit your personal style and needs. It's honestly one of the softest tees I've felt in a long time. Its unique cotton and spandex blend formula provides both structure and flexibility. Not too loose and not too tight, this will be your new favourite tee that you'll be reaching for day after day.
This head-to-toe look (minus the watch) is from the new rebranded Sears Canada Private Label collection and can be found both online and in stores.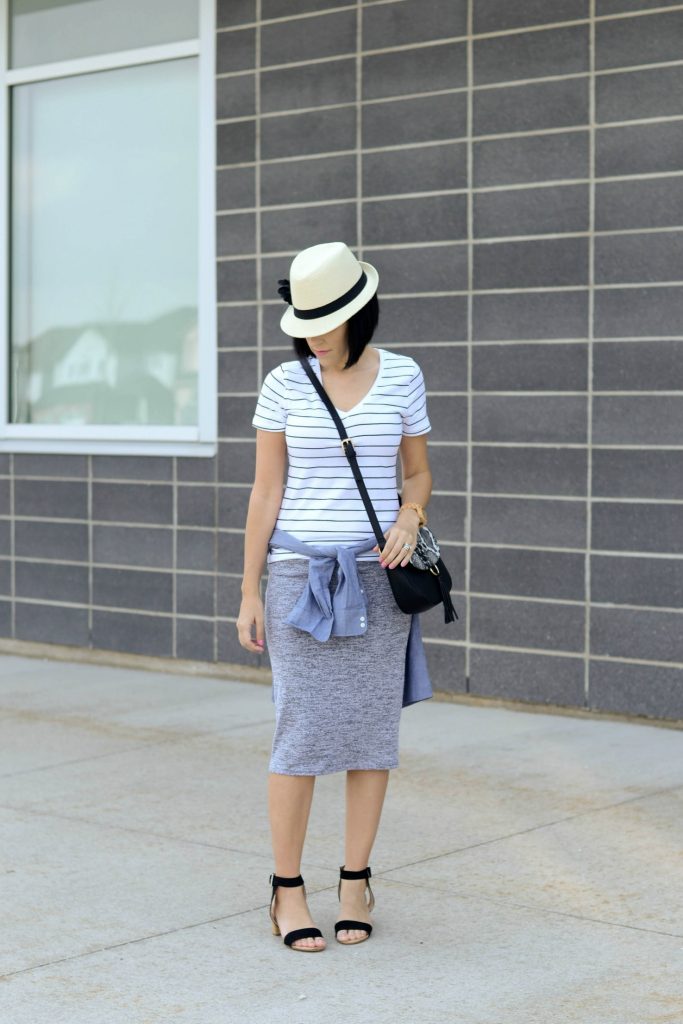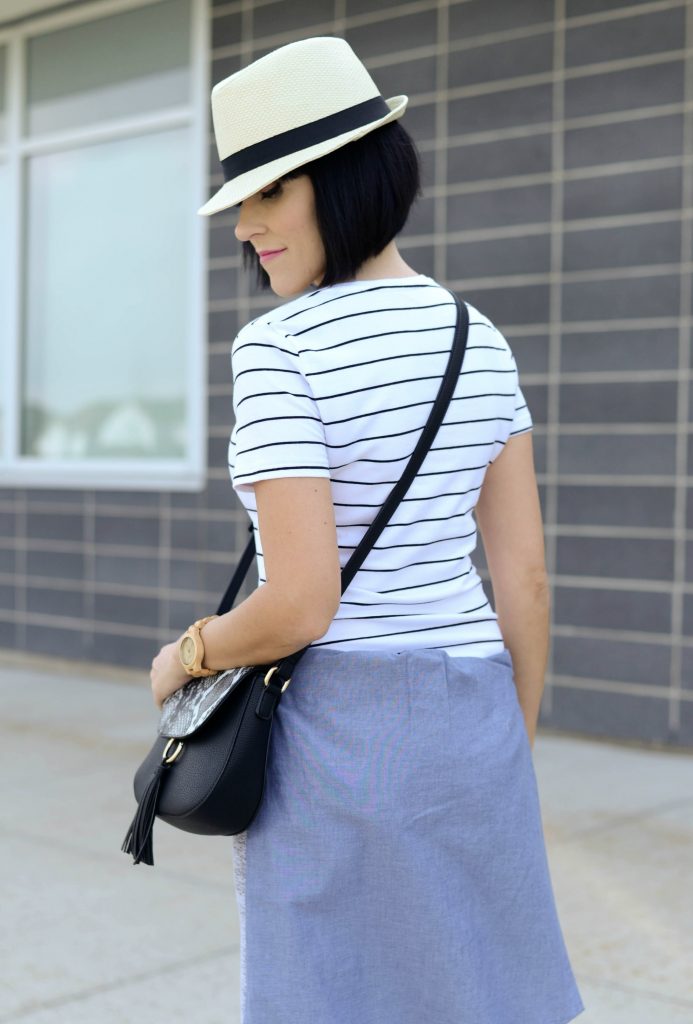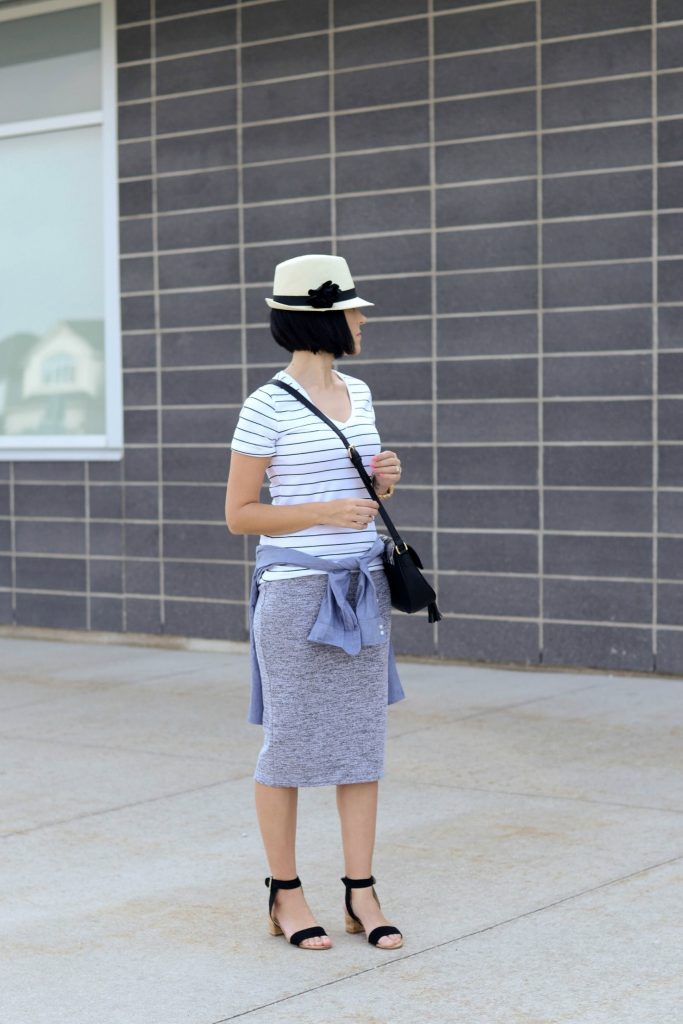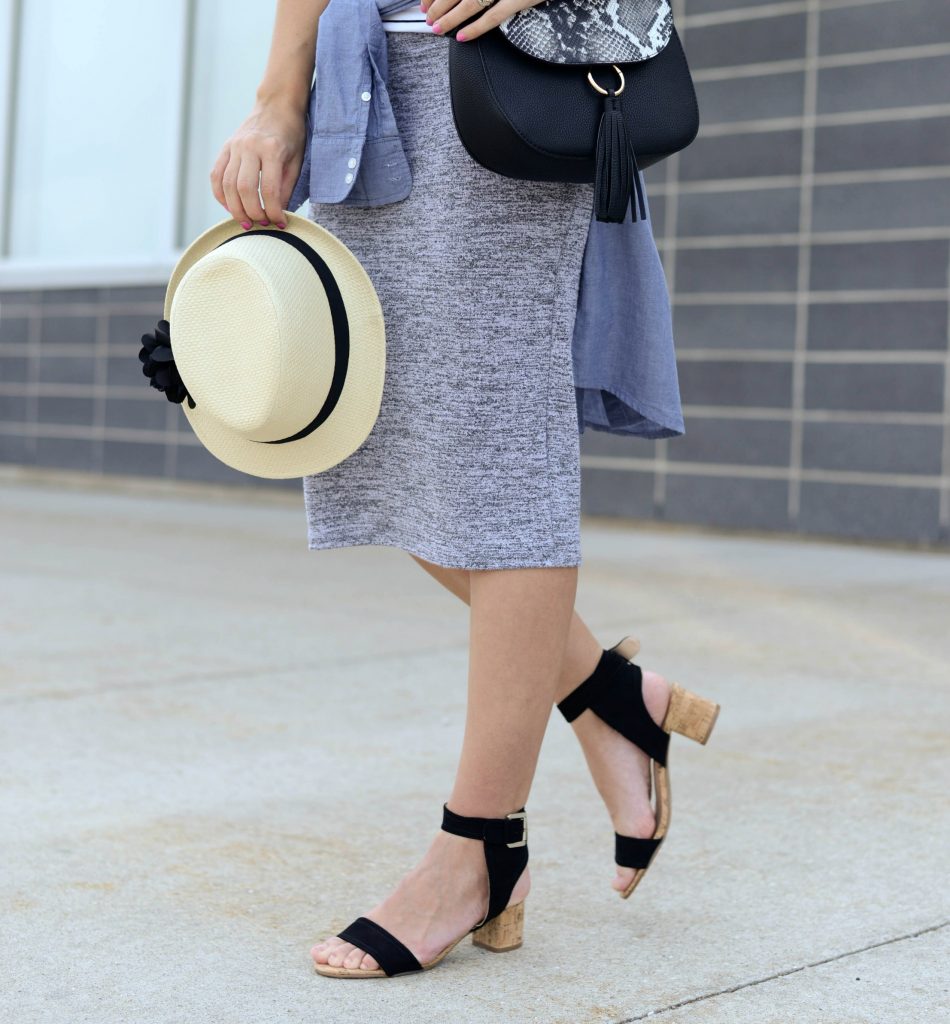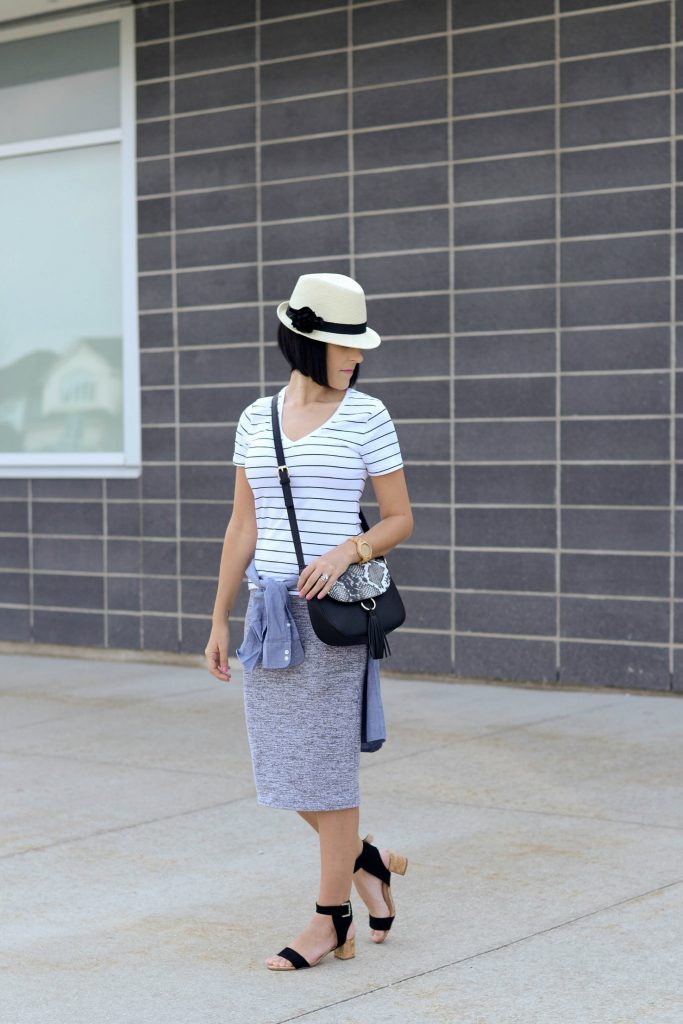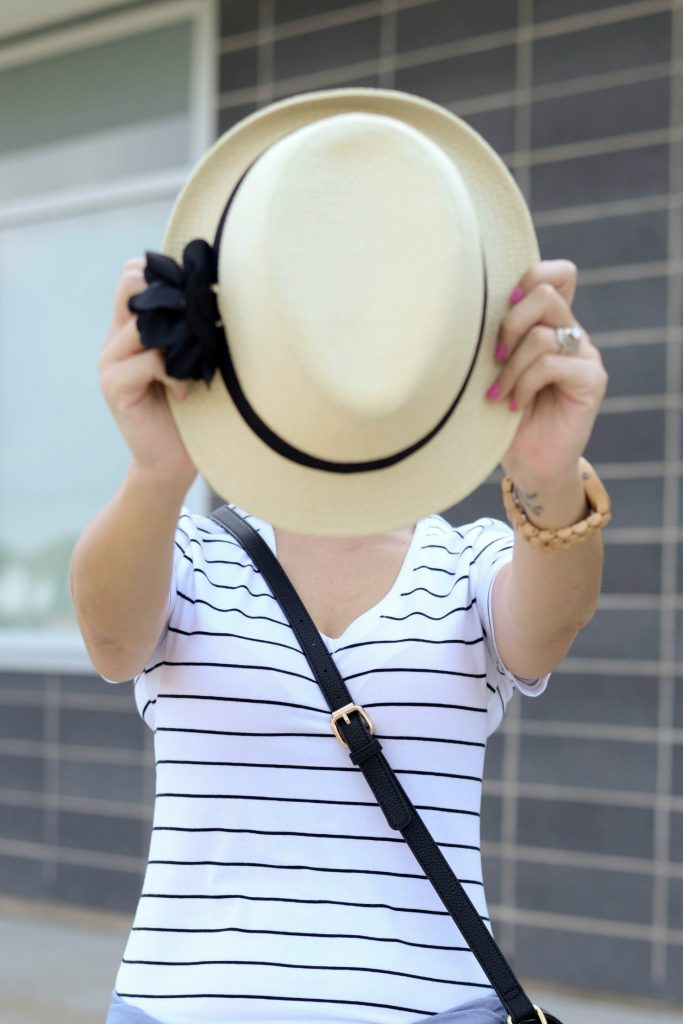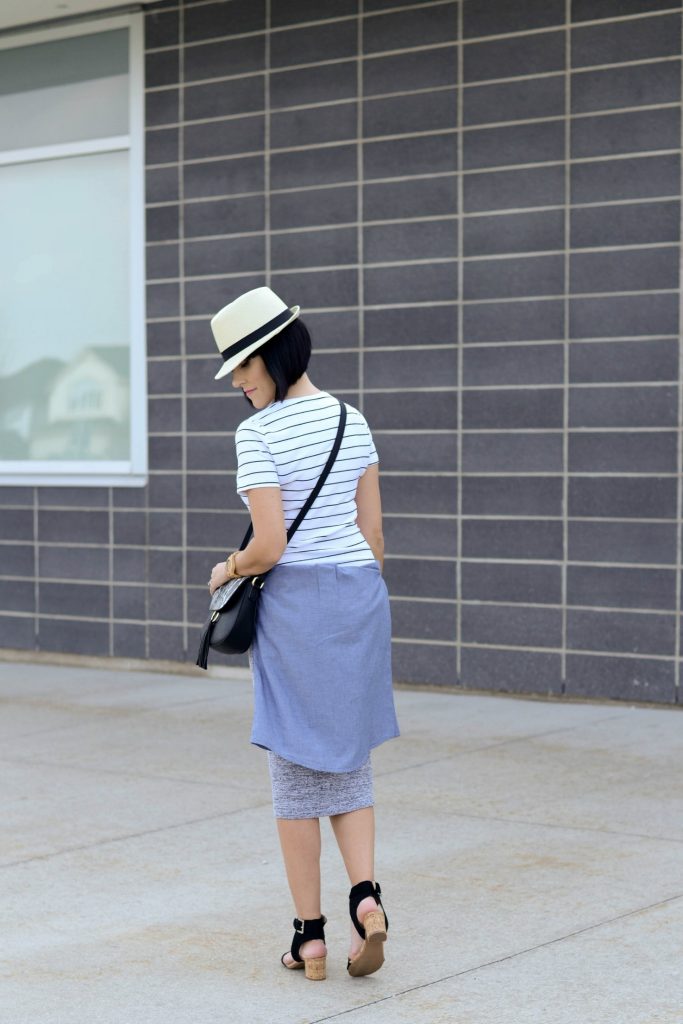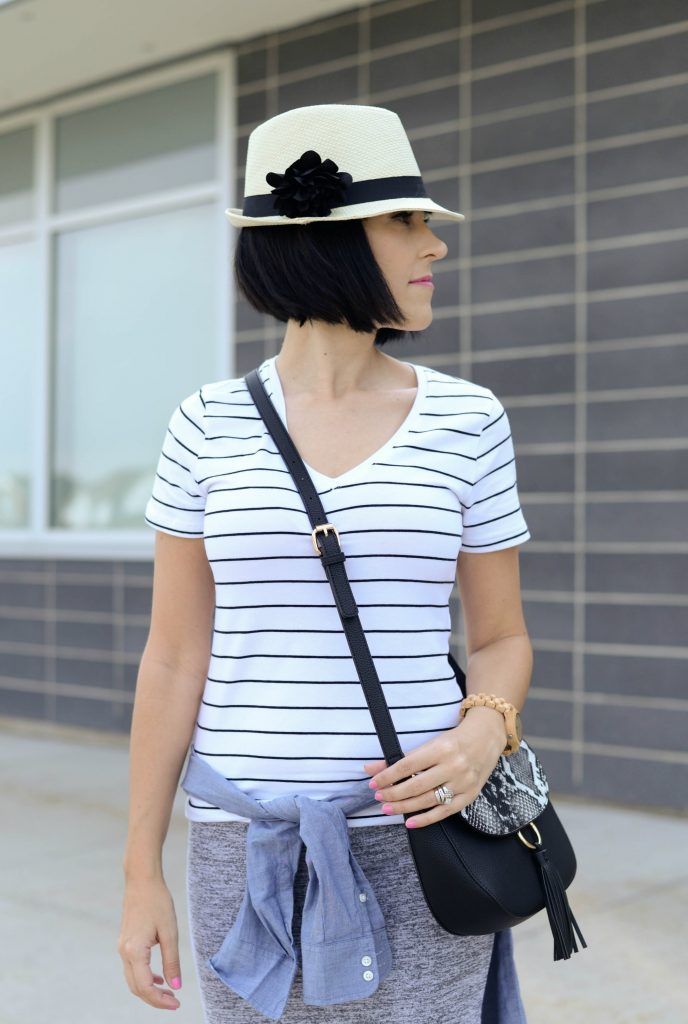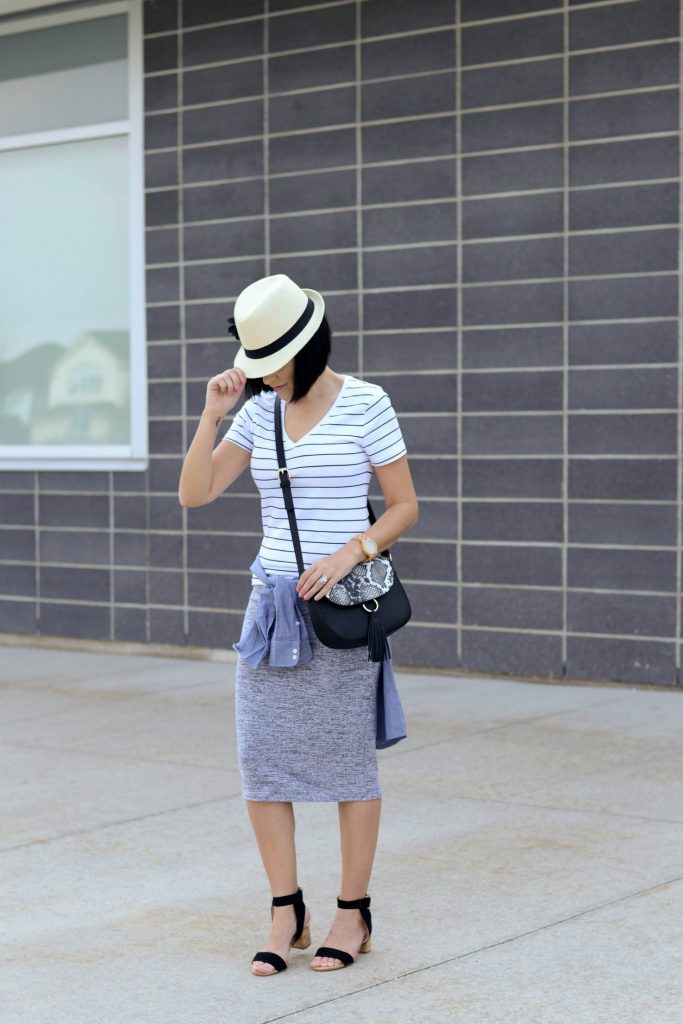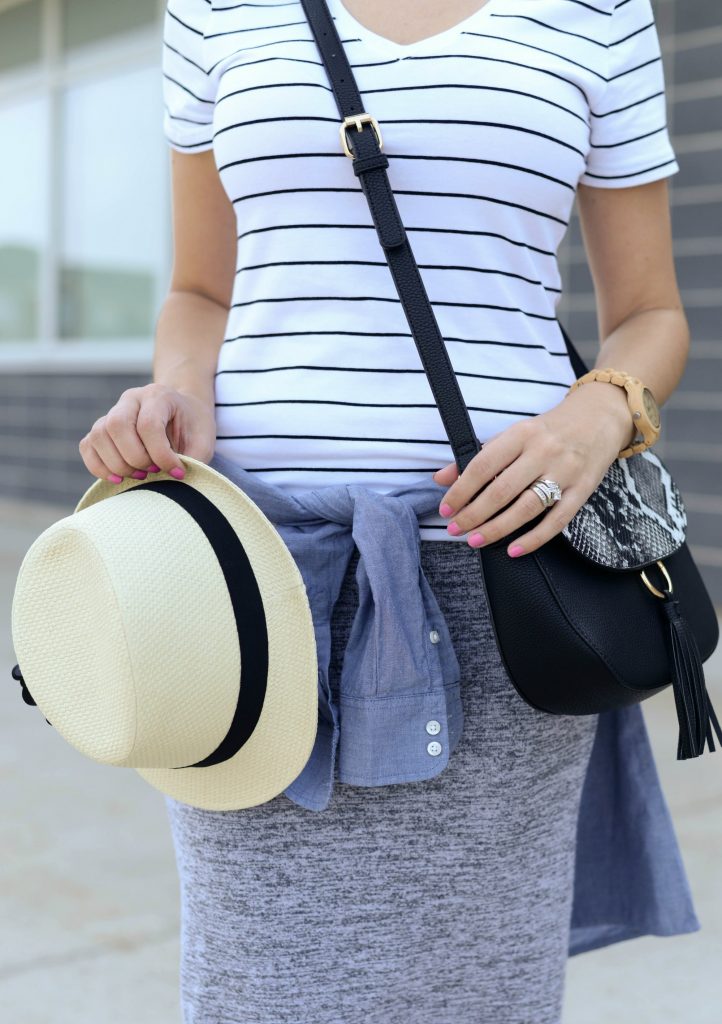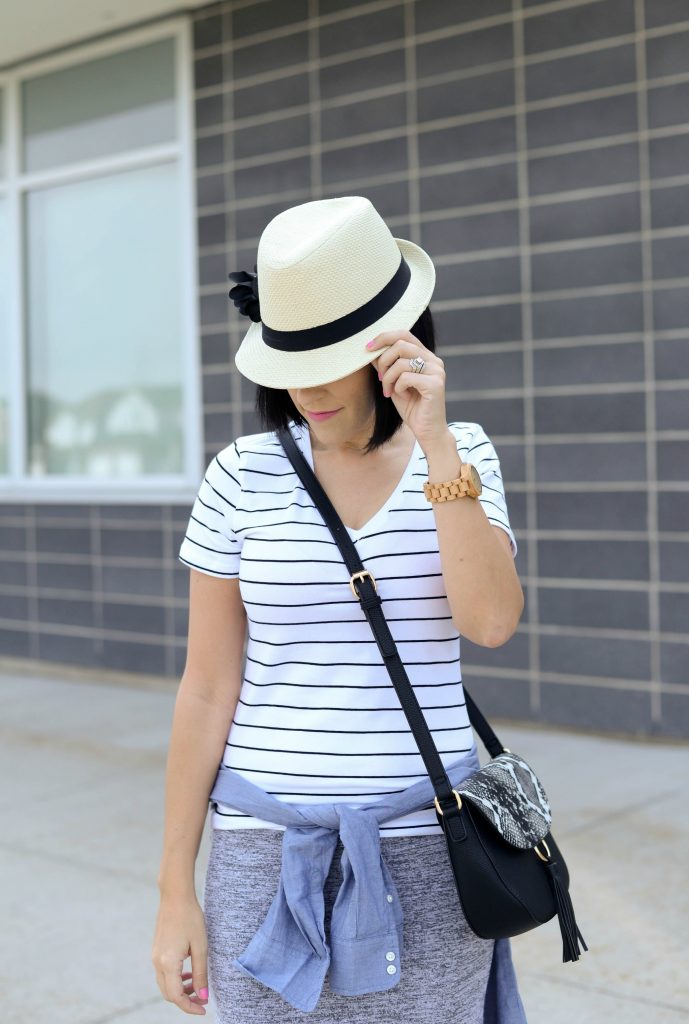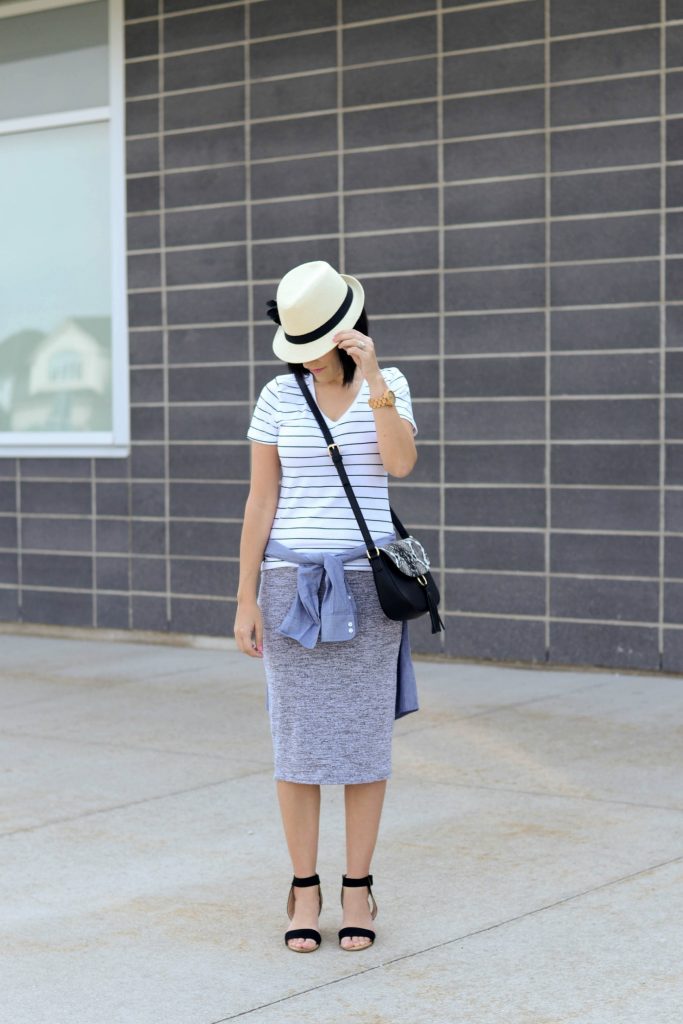 "Disclosure: This post was sponsored by Sears Canada, but all opinions on this blog are my own. I also want to thank you for supporting the brands that support my blog."