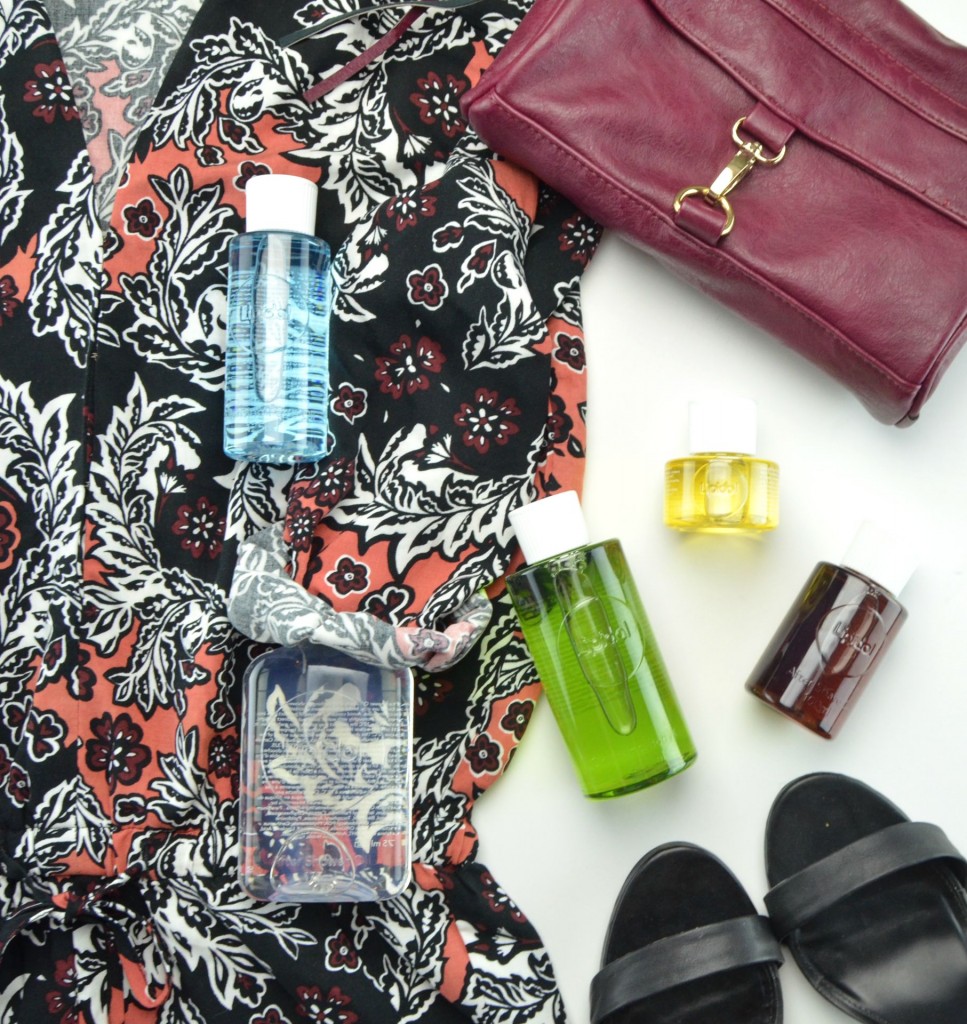 From the makers of Bio-Oil
If you know me at all, you know I have a slight obsession with Bio-Oil. I've been using it for years. It not only helps reduce the look of scars and improve the appearance of stretch marks, it also helps to even out skin tone and has excellent anti-aging properties. Added bonus, it keeps my extremely dry and irritated skin silky smooth, hydrated and moisturized. Playing on the success of Bio-Oil, the creators of this highly popular oil, has released a new (and more affordable) collection of oil-based products intended for daily use. There's a ton of different factors that play a role in moisture being stripped from our bodies, this includes using hot water and hash cleansers, dry weather and even indoor air systems, which is why our body requires products to keep our skin hydrated.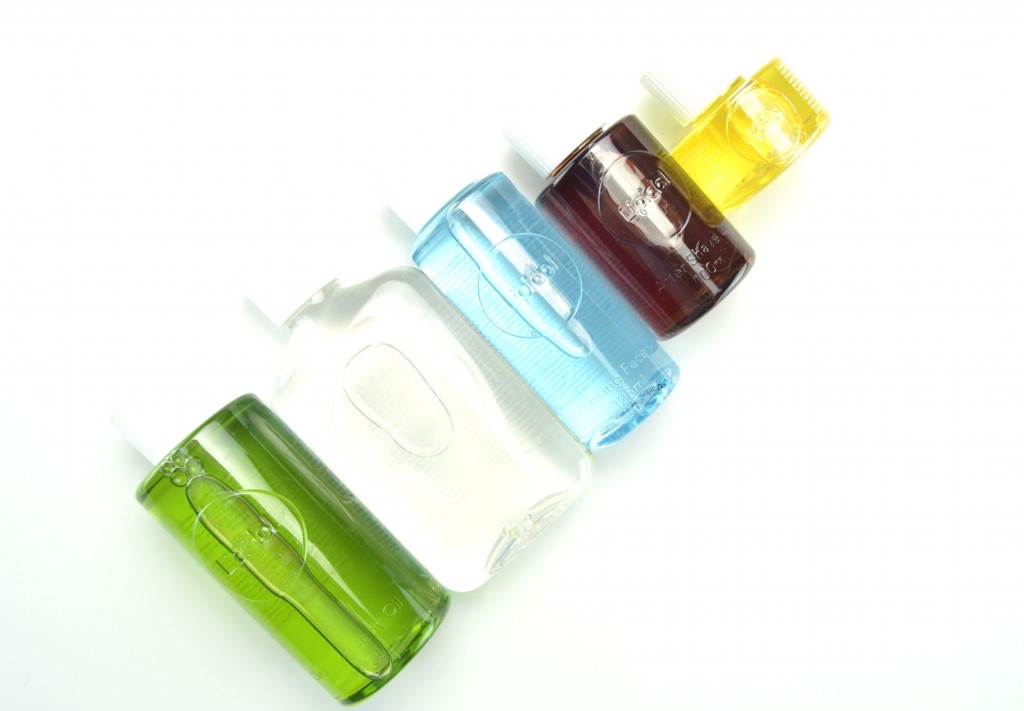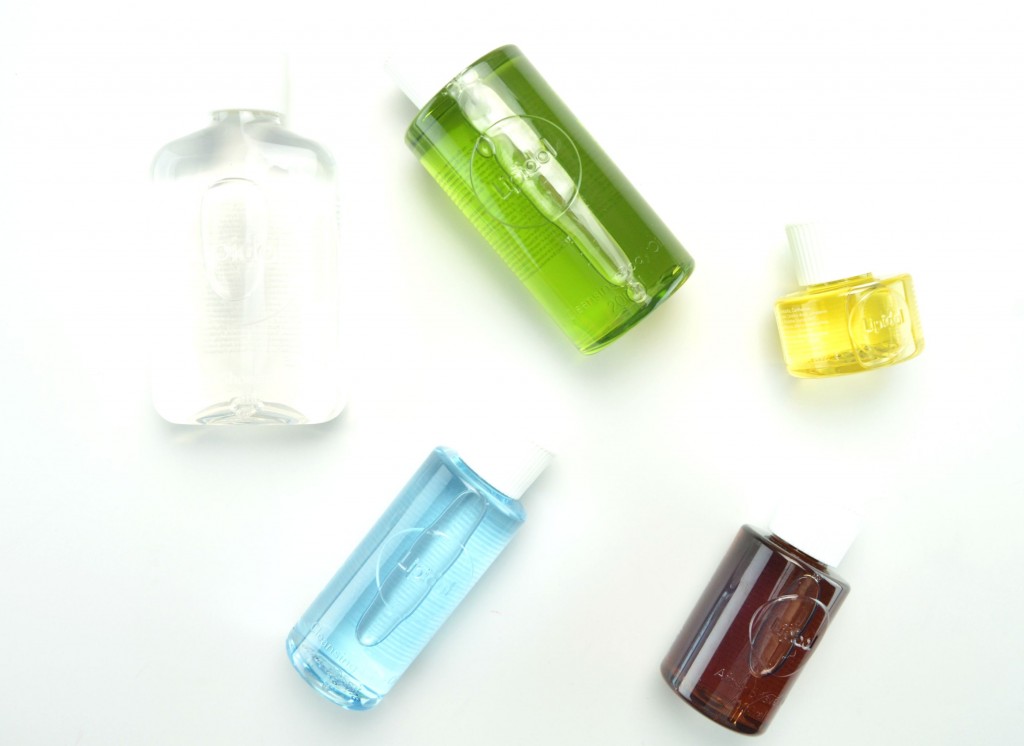 Lipidol helps to bring oils into your daily skincare routine so that your skin's natural oil layer is continually being supplemented. It contains both anti-inflammatory and antioxidant ingredients and scented with essential oils to provide an array of functional skincare benefits. Each product comes in a simple, clear plastic bottle that's easily identified by its colour, achieved my natural plant extracts and chosen to reflect each targeted grooming occasion. The lineup consists of a face cleansing oil, overnight face oil, cleansing body oil, after-shower oil, after-shave oil, with a sunscreen oil coming soon.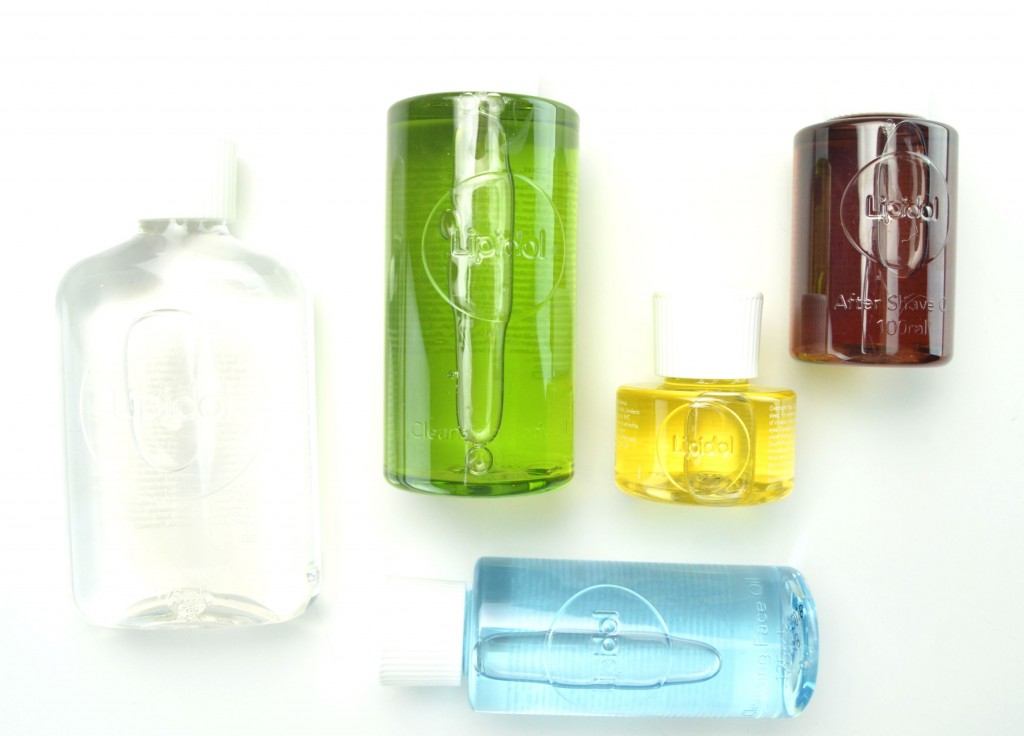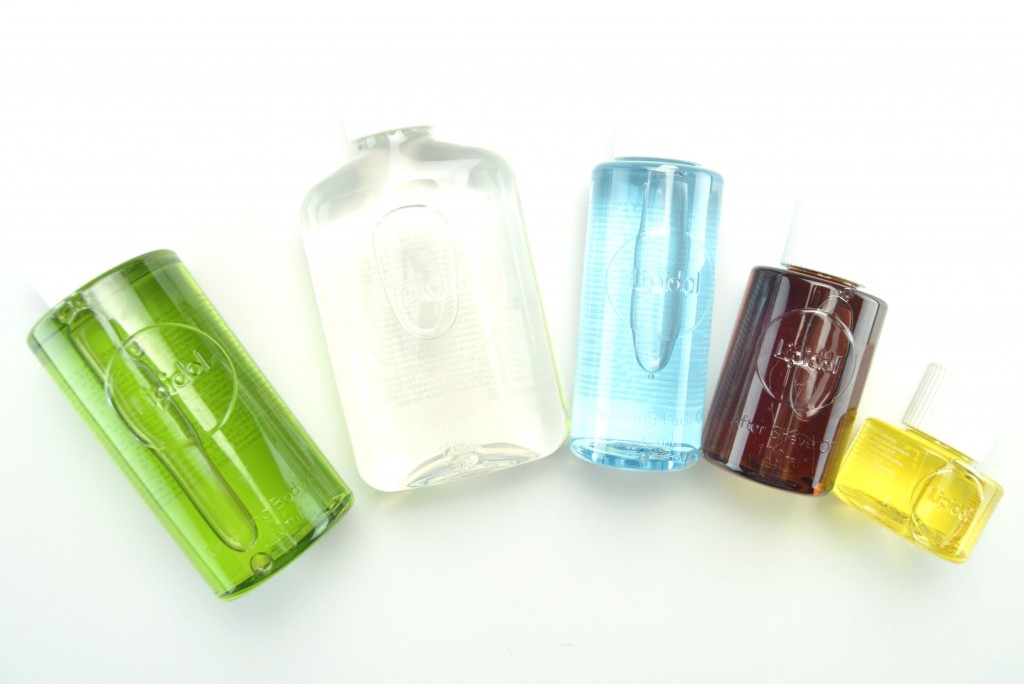 Lipidol Cleansing Face Oil is perfect for those that don't want to use harsh soaps that strip the skin of its natural oils. It has an incredibly lightweight, slightly oily texture that gently, yet thoroughly breaks down and removes all traces of dirt, oil and makeup. Simply apply a small dime size amount to the palm of your hand, rub together and evenly distribute the oil all over the face. Massage into the skin, even over delicate eye areas and then add a tiny amount of water. The oil will instantly transform into a milky texture that will immediately dissolve even waterproof mascara, leaving your skin squeaky clean, soft and smooth. It rinses clean away with no oily residue or greasy film and is perfect for all skin types. Best part, even though it's an oil, it won't clog or cause breakouts. It is extremely moisturizing with the light and refreshing scent of rosemary and niaouli essential oils. It retails for $8.97 for 125ml.

Lipidol Overnight Face Oil helps to increase moisture and hydration while you sleep. Overnight is when the body heals itself, as it has the opportunity to finally rest and rejuvenate itself. By applying this oil nightly, you're helping your skin's natural oil layer to be supplemented leaving it silky smooth in the am. It too has an incredibly lightweight, oily texture that absorbs into the skin almost immediately and is lightly fragranced with essential oils of ylang-ylang and black pepper. It helps to rejuvenate the appearance of dry and dull skin, for a fresher face in the morning. It applies evenly and smoothly, with only the smallest amount and doesn't feel sticky or greasy. It instantly leaves your skin feeling soft, smooth and supple. It also helps to replenish moisture loss and keeps my skin hydrated through the night. Although you're only going to sleep when you apply it, it gives somewhat of a radiant glow that I absolutely adore. It retails for $8.97 for 50ml.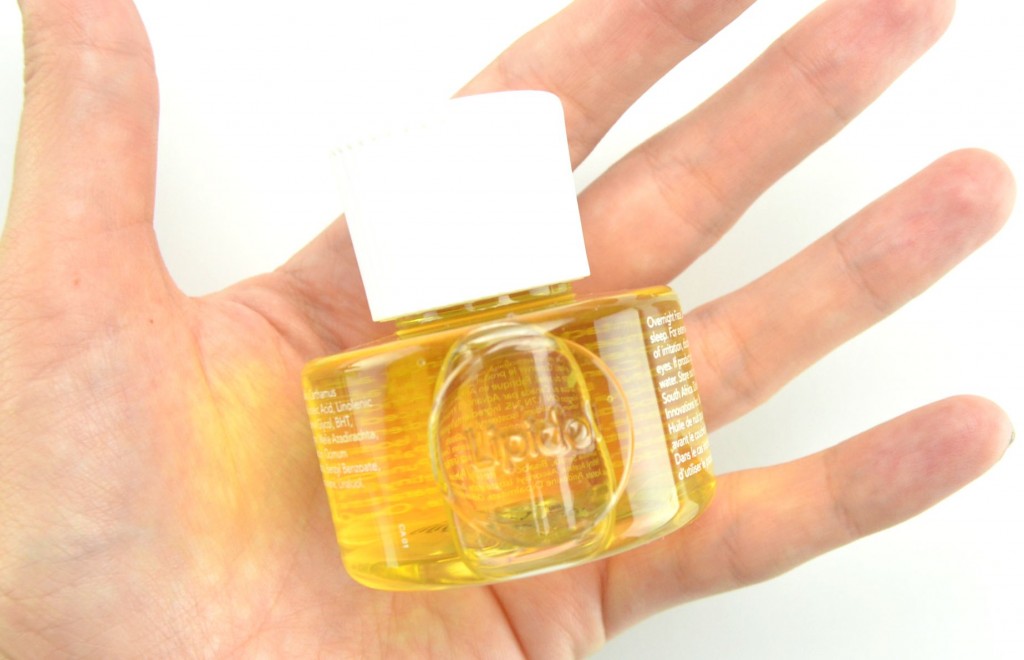 Lipidol Cleansing Body Oil is my first body oils for the shower. I now know how dehydrating my hot baths are on my skin, and how it can take up to 8 hours for my body to rebuild its moisture lost from the hot water, but this doesn't stop me from soaking in a hot bubble bath at the end of a stressful day. This lightly scented body oil has kept my skin extremely moisturized, no matter how long I soak. I simply apply on wet skin and watch as the oil emulsifies and lathers up, washing away dirt without stripping my skin of its natural oils. It too, like the daily cleanser, washes clean away without a nasty film or residue. It's also quite refreshing thanks to its lime essential oil formula. Now when I get out of the bath, I don't feel the need to apply a half a bottle of moisturizer to my skin. It retails for $8.97 for 200ml.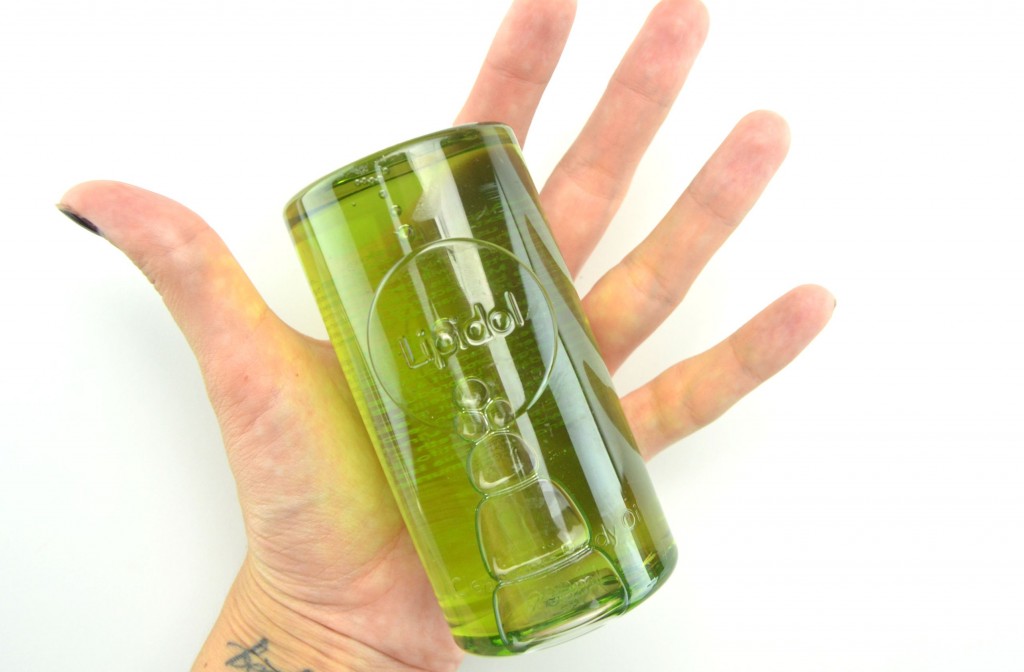 Lipidol After Shower Oil will help to retain moisture after the shower and keep it soft, smooth and hydrated. Like the rest of the collection, it's extremely lightweight and perfect for daytime use. Its fast-absorbing formula allows me to get dressed immediately after I apply the oil. Okay, maybe not right away, it's an oil after all, but within a few short minutes. Probably quicker than your traditional moisturizer? It leaves absolutely no greasy, sticky or oily residue and is lightly fragranced with chamomile essential oils. It's perfect for those that don't find moisturizers quite hydrating enough or for those with extremely dry, irritated and itchy skin, as you could also pair this with your favourite body lotion. I think this is going to be super beneficial in the long, cold, dry winter months when a thick body butter just isn't enough. It retails for $8.97 for 175ml.

Also in the collection is Lipidol After Shave Oil. Derek hasn't had the chance to experiment with this, yet, but it's designed to be applied to the face after shaving. It will help retain moisture and relieve irritation with a lightly fragrance scent of petitgrain essential oils. It will also help combat the drying effects caused by shaving, to keep skin soft, smooth and hydrated. I can also see this being used by the ladies after shaving their legs. It will help soothe the skin and reduce redness. It retails for 8.97 for 100ml.