Lise Watier Rouge Intense Suprême Lipstick
Over the holidays, my mom asked me for some tips and tricks on how to prolong her lipstick wear. She was asking for some ideas on how to ensure her lipstick stayed in place all day. She was looking for something that wans't drying, long-wearing or matte. While I'm no expert in this field, I truly believe how you prep your lips for the application process is just as important as the lipstick formula itself.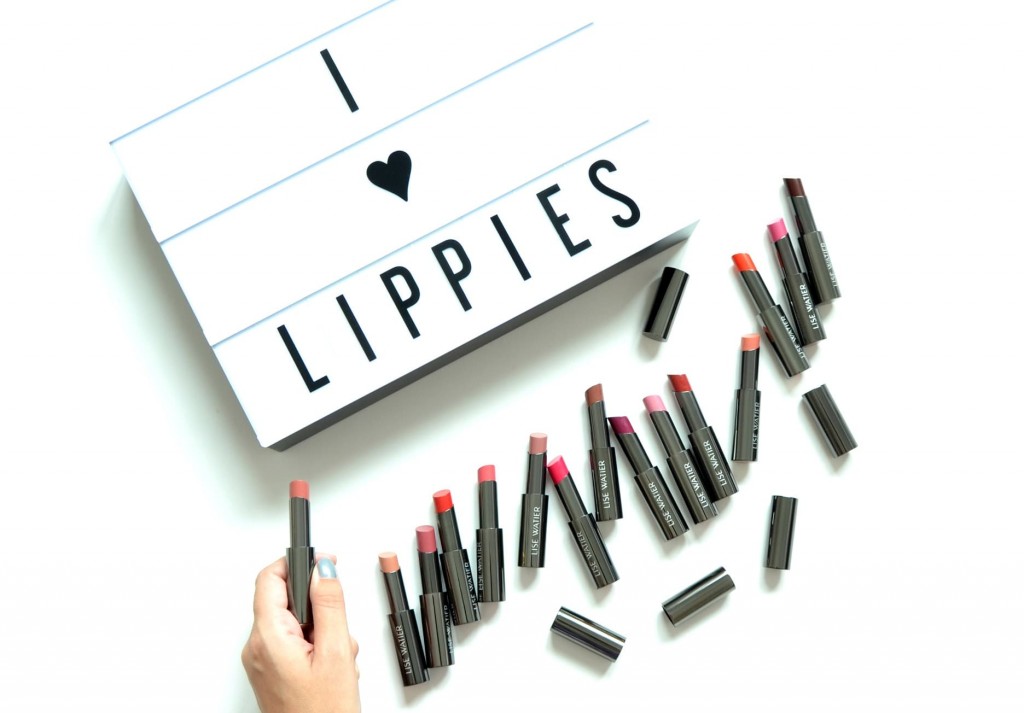 You always want to exfoliate your lips before any lipstick application. An affordable way to remove dead skin cells and eliminate dry flakes is to apply a generous amount of your favourite lip balm to both the top and bottom lips. Take a toothbrush and gently rub back and forth for a few minutes. This helps to exfoliate and hydrate at the same time. You can also add in a tiny amount of sugar to your balm for extra scrubbing effect. This will help to not only remove all dead skin, but it will help to keep lips moisturized the entire day. 
To help your lipstick from sliding around and sticking to your teeth, place your clean pointed finger inside your mouth, wrap your lips around it and pull out. Any lipstick that would have gotten on your teeth is now left on your fingers. This also helps to ensure you don't have extra lipstick on your lips, which can bleed and feather outside the line.
Have you ever applied a lipstick and it doesn't look quite as vibrant on your lips as it does in the tube? This could be because your natural lip colour is showing through and effecting the true colour of the lipstick. A simple trick is to apply a concealer or foundation overtop of your lips to help counteract your natural lip colour and create a clean, even surface.
To help lock your lip colour in place all day, place a tissue over your mouth and dust on a thin layer of translucent powder. You'll be able to see a small amount of powder transfer onto the tissue. This will help lock and set your lipstick, ensuring your colour stays put all day.
Create that perfect Cupid's bow is easy by simply drawing an "x" on the centre of your upper lip. Then fully line the rest of your natural lip line. Be sure to also fill in the rest of your lips. As your lipstick starts to fade and wear throughout the day, you won't be left with a tell-tale ring of lip liner around your mouth. The liner will also help your lipstick adhere to the skin better, which in return, will prolong the wear time.
Now, onto the fun part. Finding that ideal lipstick colour and formula. Discovering your perfect lipstick is like finding that perfect soulmate. Once you find that perfect one, that complements you in all the right ways, you'll never want to let it go. This is exactly how I feel about the new Lise Watier Rouge Intense Suprême Lipsticks. Not only does it come in the sexiest packaging, it's infused with anti-oxidant properties of Labrador Tea extracts. This helps provide an incredibly comfortable and hydrating finish. It features a satin-like finish that's somewhere between a matte and a cream. Its not quite as glossy as a cream finish, but not as flat, dull or drying as a matte. It's the best of both worlds. It has a slightly glossy finish that gives lips a soft and smooth appearance. It's extremely flattering on the lips and almost foolproof to apply.

Lise Watier Rouge Intense Suprême Lipstick comes in an ultra-chic, matte, gunmetal, magnetic case. It features an incredibly lightweight, extremely silky, creamy consistency within. These lipsticks have a soft and creamy texture that feels more like a lip balm than an actual lipstick. It glides on smoothly, can easily be built up or sheered out, depending on your wants and needs. It's intensely pigmented and provides a truly opaque, fully saturated pop of colour to the lips. In a single swipe, you can effortlessly achieve a seamless, full colour effect. It sets and dries within seconds to a beautiful, full coverage, lightly glossed finish. It's budge-proof, smudge-proof and doesn't transfer the entire day. It contains a hydrating, moisturizing and extremely comfortable formula. These lippies stays put for upwards of 12+ hours without feeling tight or dry. It comes in 15 beautiful shades and retails for $27 each. 
These Lise Watier Rouge Intense Suprême Lipstick comes in 15 brand-new shades and retails for $27 each.
Lise Watier Rouge Intense Suprême Lipstick in Caroline, Clara, Charlize, Olivia and Suzan.

Lise Watier Rouge Intense Suprême Lipstick in Maya, Kim, Kelly, Daphne and Zoe.

Finally we have, Lise Watier Rouge Intense Suprême Lipstick in Mary, Arielle, Jasmine, Jade and Brooklyn.