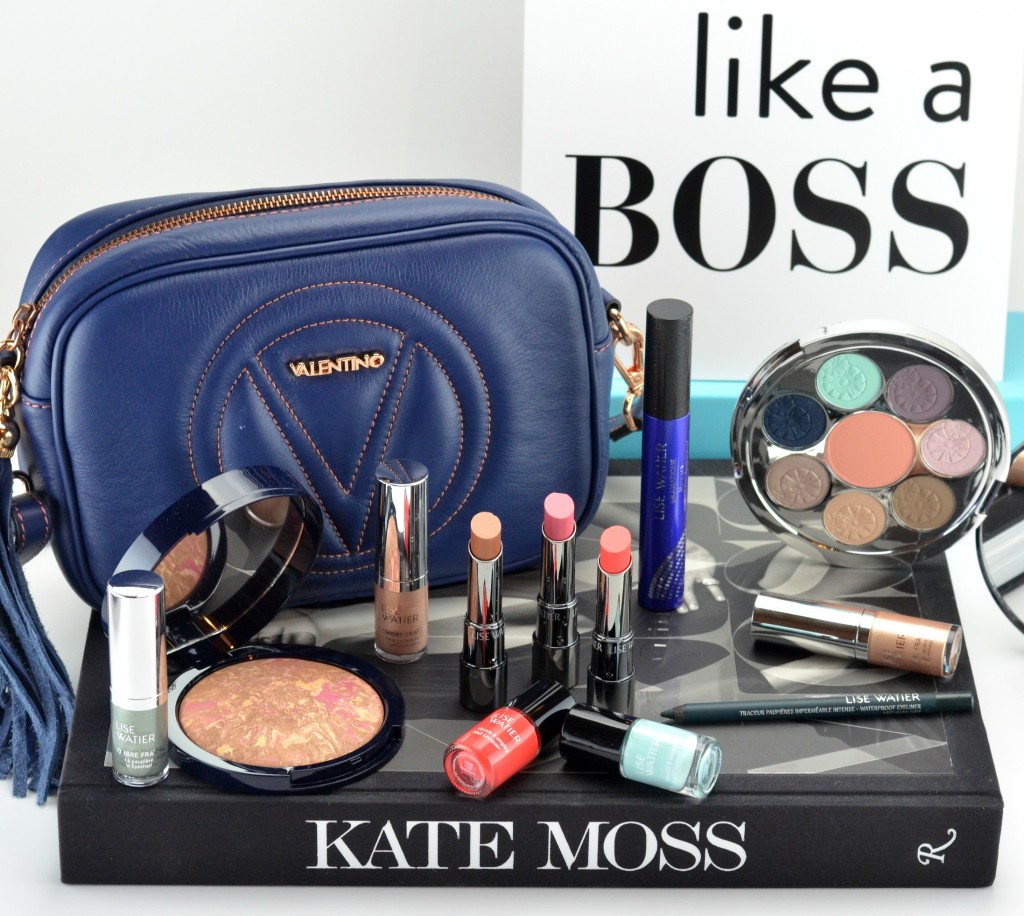 Inspired by Oceanside resorts, brisk sea breeze and striped beach umbrellas, the new Lise Watier Escale Summer 2016 Collection captures the essence that is summer, with soft, sultry shades that are sure to help you create an effortlessly chic sun-kissed glow without the harmful UV rays. A safe golden glow that will leave you dreaming about fun-filled days at the beach, with the warmth of the sun on your face, the hot sand between your toes and the cool ocean breeze blowing in your hair.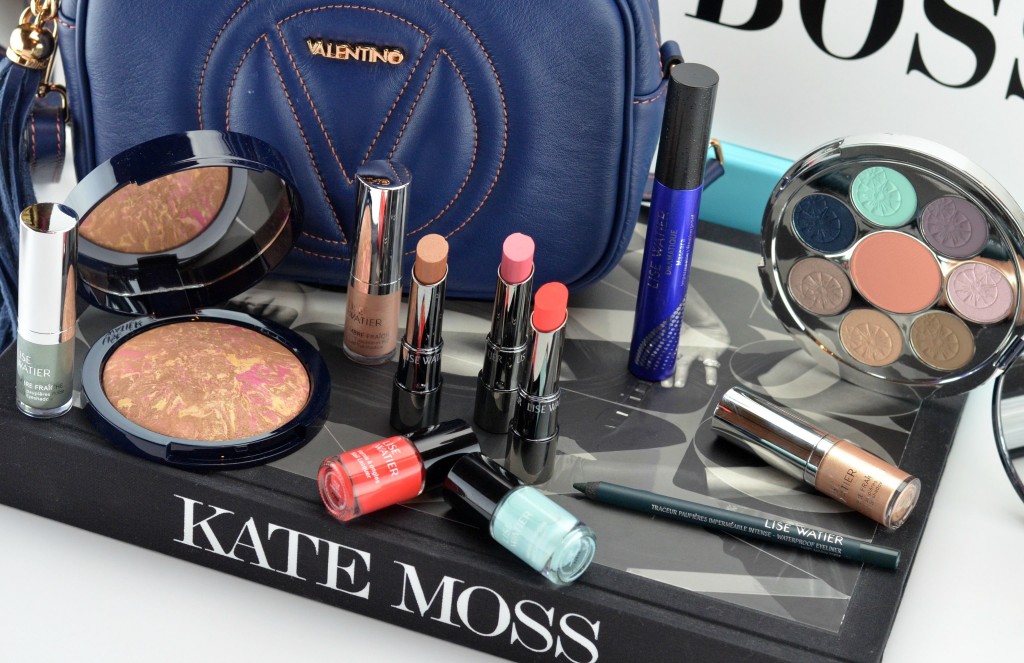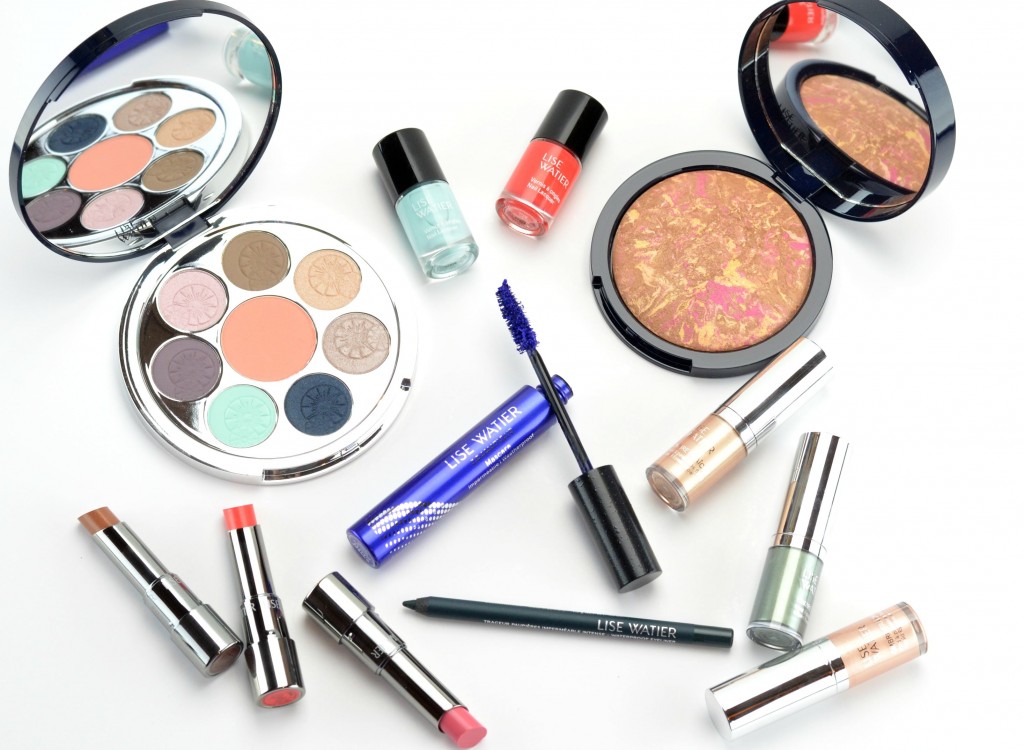 Lise Watier Escale Palette For eyes and cheeks come in an oversized, round navy and white striped compact with a lovely floral design on the front, as well at the 7 eyeshadows within also come embossed with the same floral design. They feature 7 incredibly soft, creamy and smooth cream-to-powder eyeshadows, along with a peachy blush that helps to create a natural healthy glow. The harmony of all 8 hues complement each other beautifully and allows for a multiple of luminous and sublime looks. You'll also receive an instructional guide on how to achieve 4 different looks, ranging from your basic natural look to a more sensual look, luminous look and my fave, the smokey eye.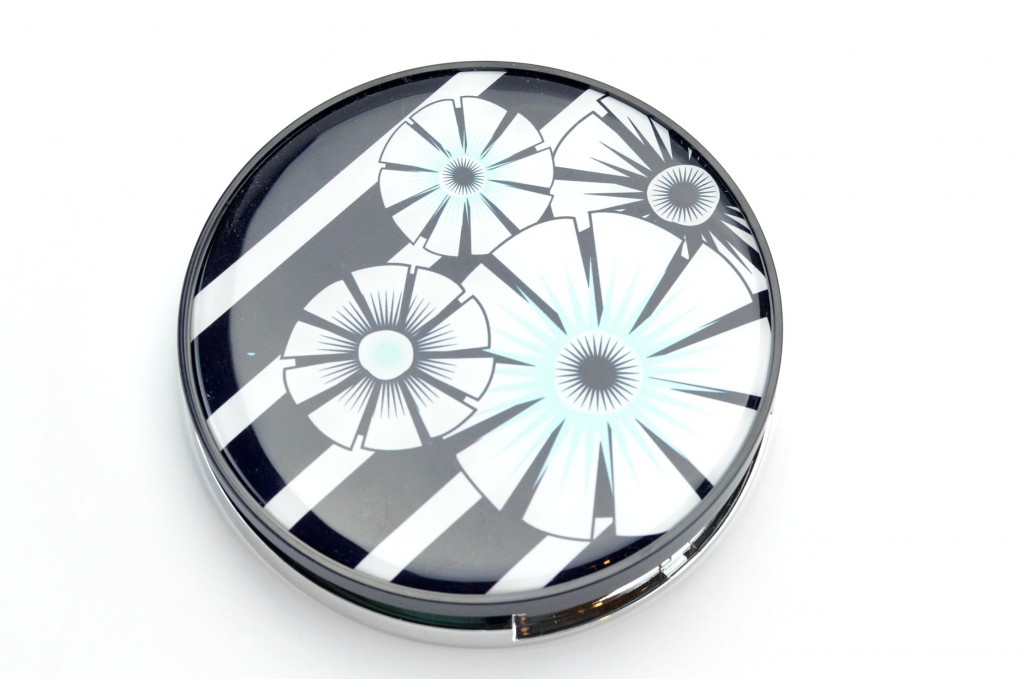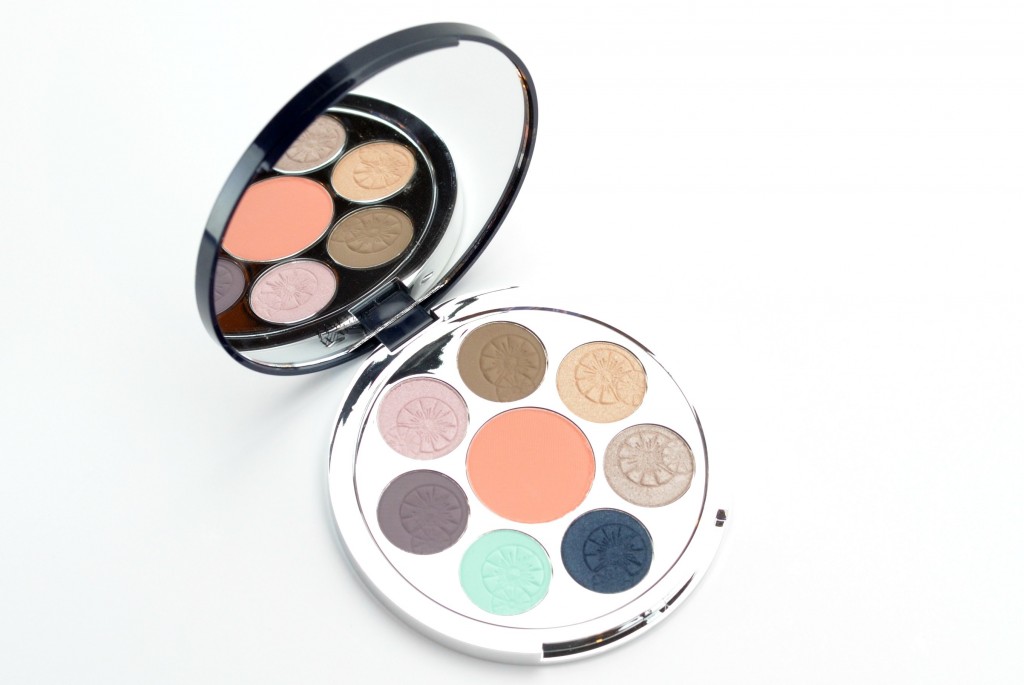 The Lise Watier Escale Palette For eyes and cheeks contain both matte, semi-matte and satin finishes that allow you to create numerous wearable looks that can take you from day to night. Each shade applies evenly and smoothly with little to no fallout. It's pigmented, opaque and a dream to work with. The lighter shades do require a little building up to achieve true colour intensely, but each shade works amazingly well together. You can easily achieve an array of airy, summer looks that can take you from the beach, the patio to dancing under the stars. It comes with a deep brown with a matte finish, an ivory nude with a satin finish, a pale champagne with a satin finish, a rich navy with a matte finish, a light teal with a matte finish, a deep mauve with a matte finish, a pinky champagne with a slight shimmer, along with a peachy blush in the centre. Apply the lighter shades in the day for a soft, subtle daytime look and then bring in a few of the darker shades, to help add dramatic depth and smoke out the entire look for nighttime. This limited edition palette retails for $55.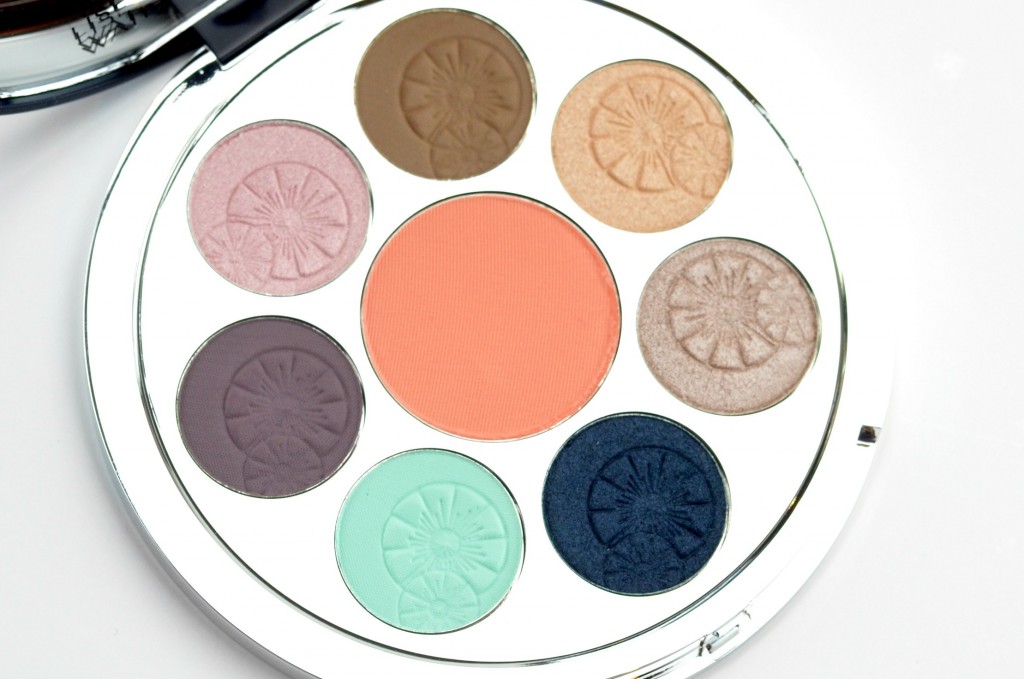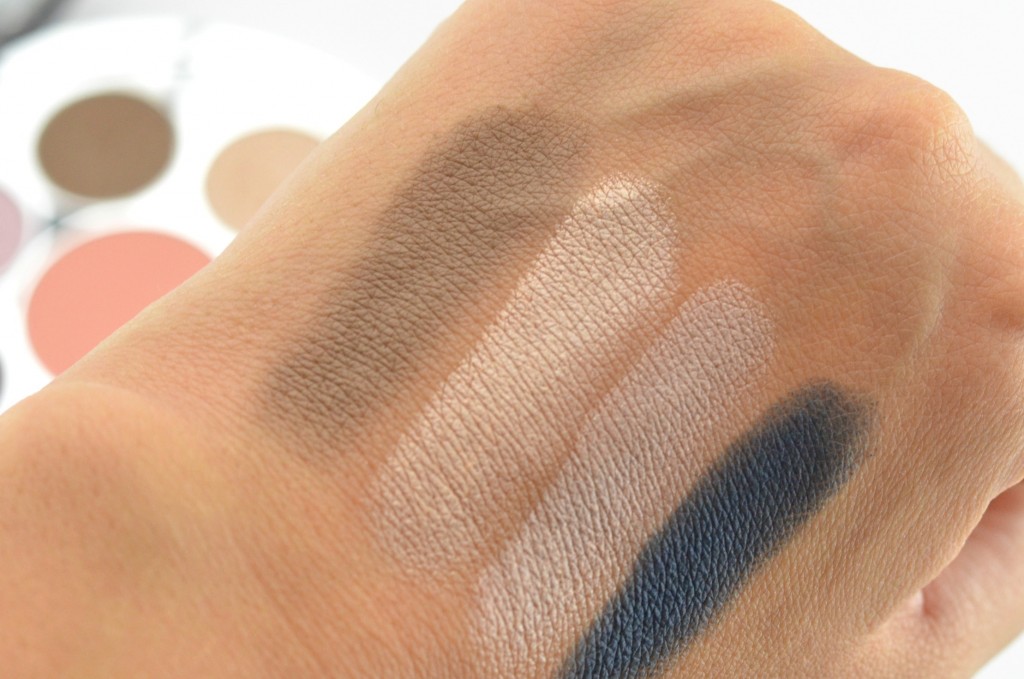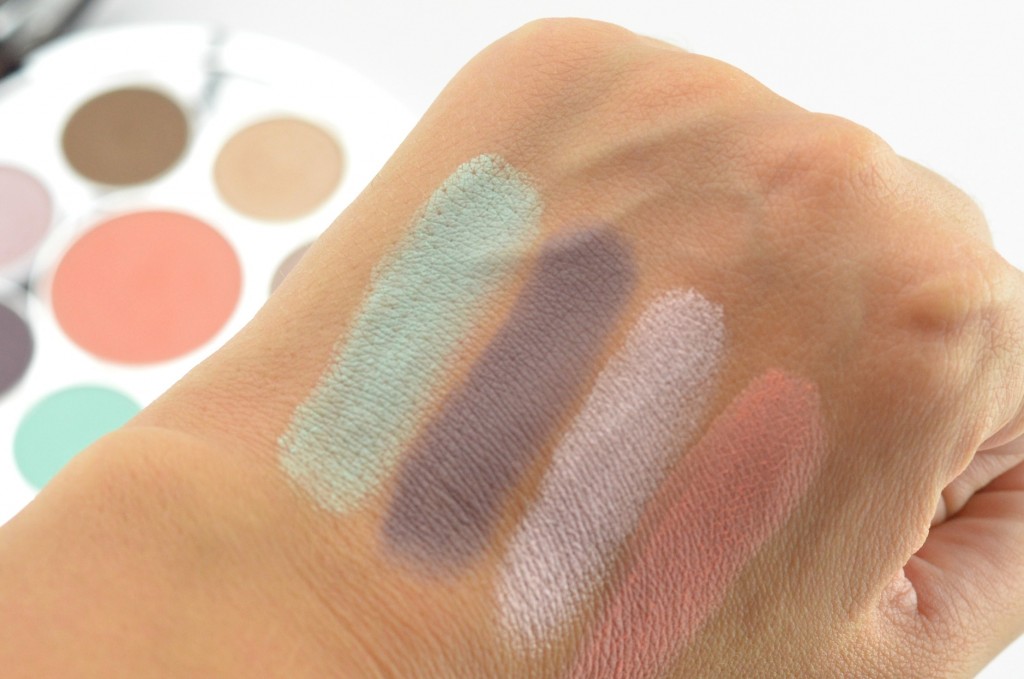 Lise Watier Ombre Fraîche Liquid Eyeshadow is a liquid eyeshadow with a doe-foot applicator that fits the natural contours of your lid to help achieve a seamless and flawless finish with ease. It has a completely weightless, incredibly thin texture that glides across the lid with ease. Although it feels quite nourishing on the lid, it doesn't seem to set and dry completely. I would suggest applying a sheer wash of colour and then layering it with your favourite eyeshadow to intensify the colour and prolong the wear time. If you go too heavy, it will crease and smudge throughout the day. It does, however, help to enhance your summer look with a shimmery pop of colour. It retails for $23 in 3 limited edition shades, Alizé, a pale pink with a slight shimmer, Atlantique, a light golden shade, also with a hint of shimmer and Austral, a pale seafoam green with a silver tint.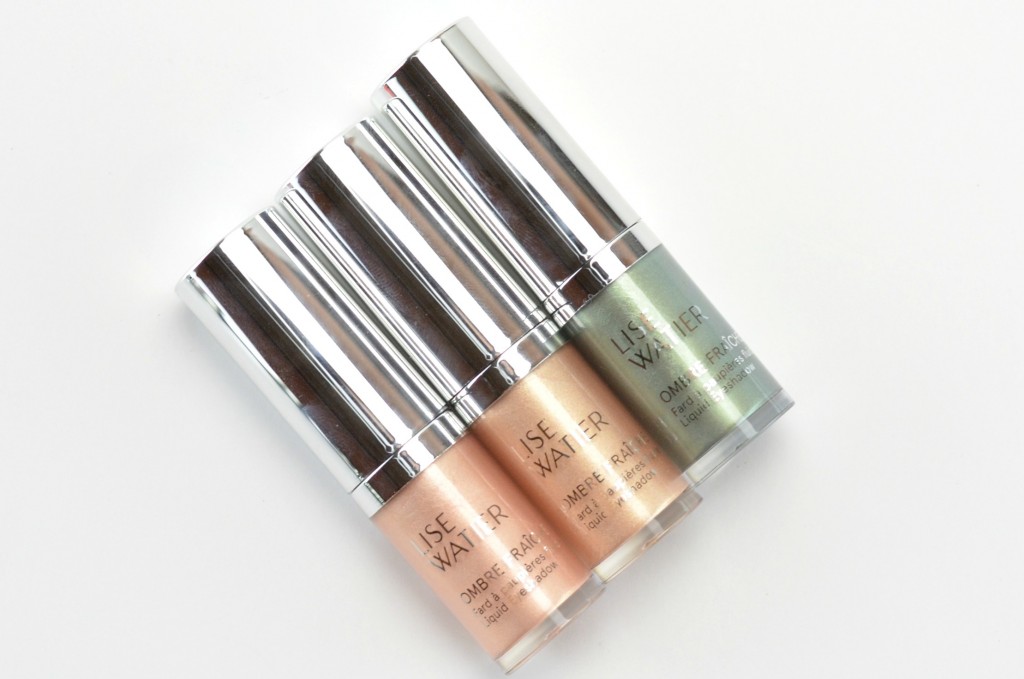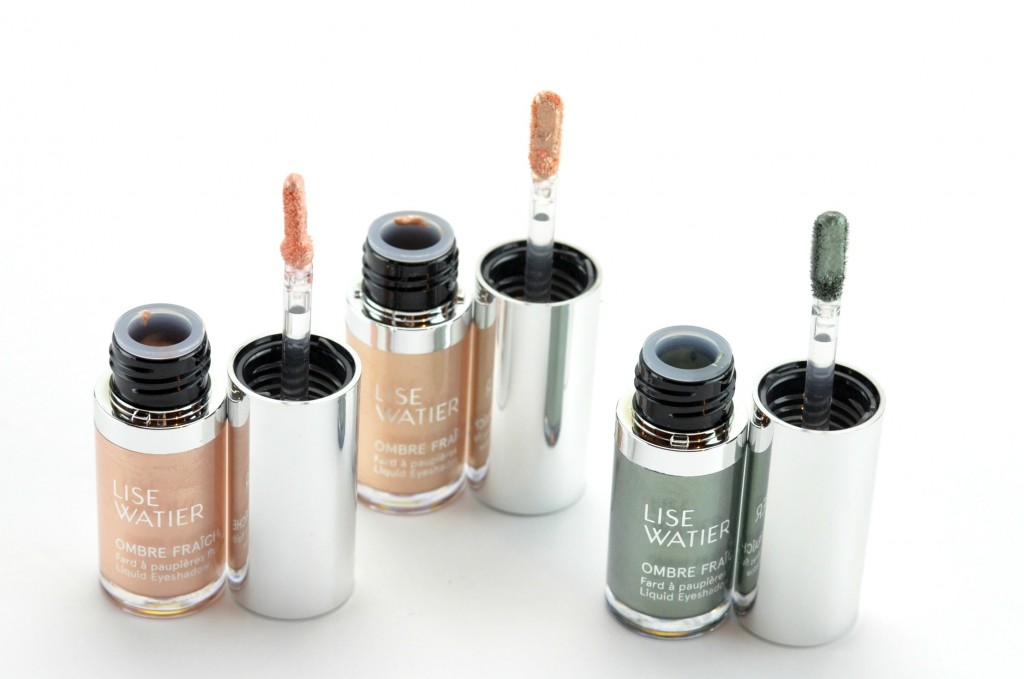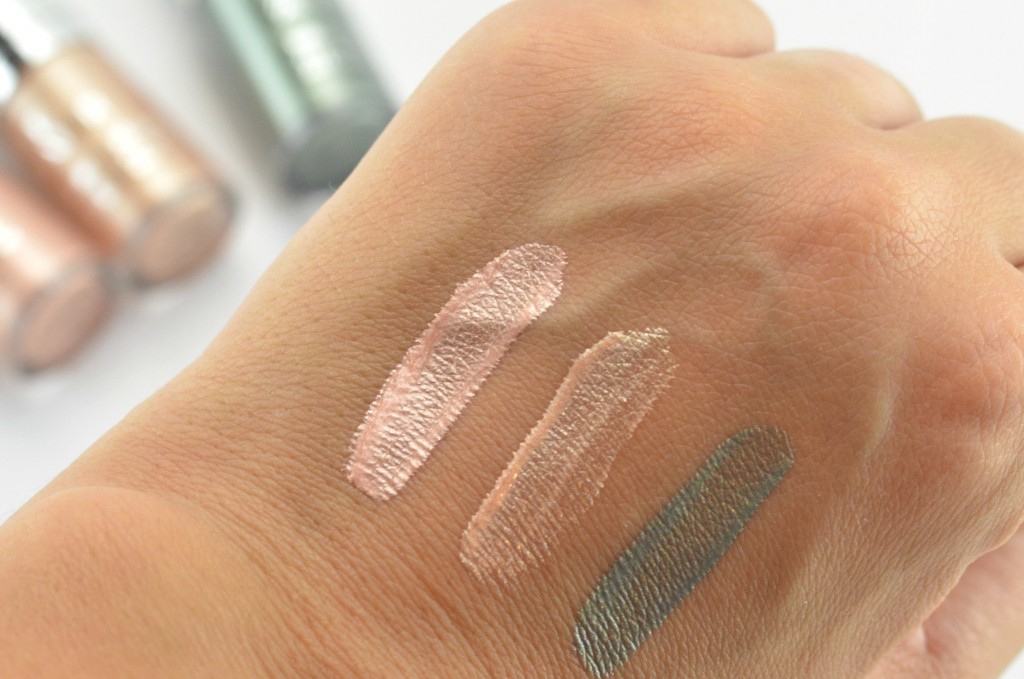 Lise Watier Weatherproof Dramatique Mascara features an oversized brush that helps to add extreme volume to your lashes for a false eyelash effect. It also helps to define each and every single lash in a single swipe or two and coats each lash in pigmented formula to provide maximum intense length. It also seems to do a wonderful job at amplifying my curl, holding it in place, even without a lash curler. It instantly gives an eye-opening look that doesn't budge, smudge or flake the entire day. It keeps lashes soft, supple and lustrous, never stiff or crunchy. Dramatic look in a single coat. It retails for $27 in a limited edition shade Nautique, a nautical bold and bright blue.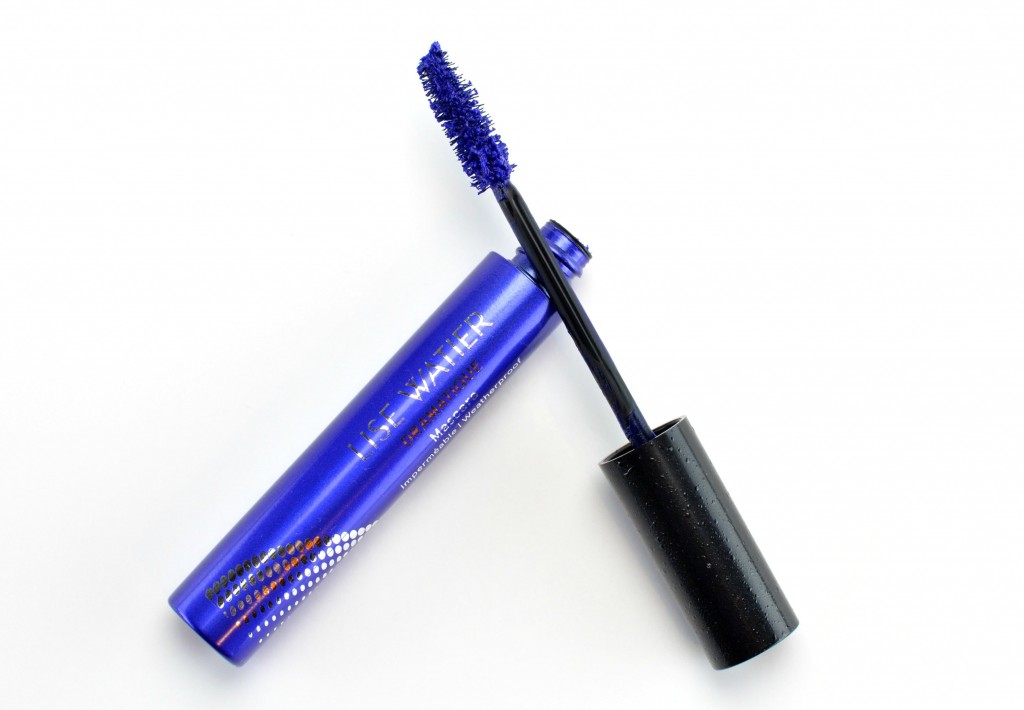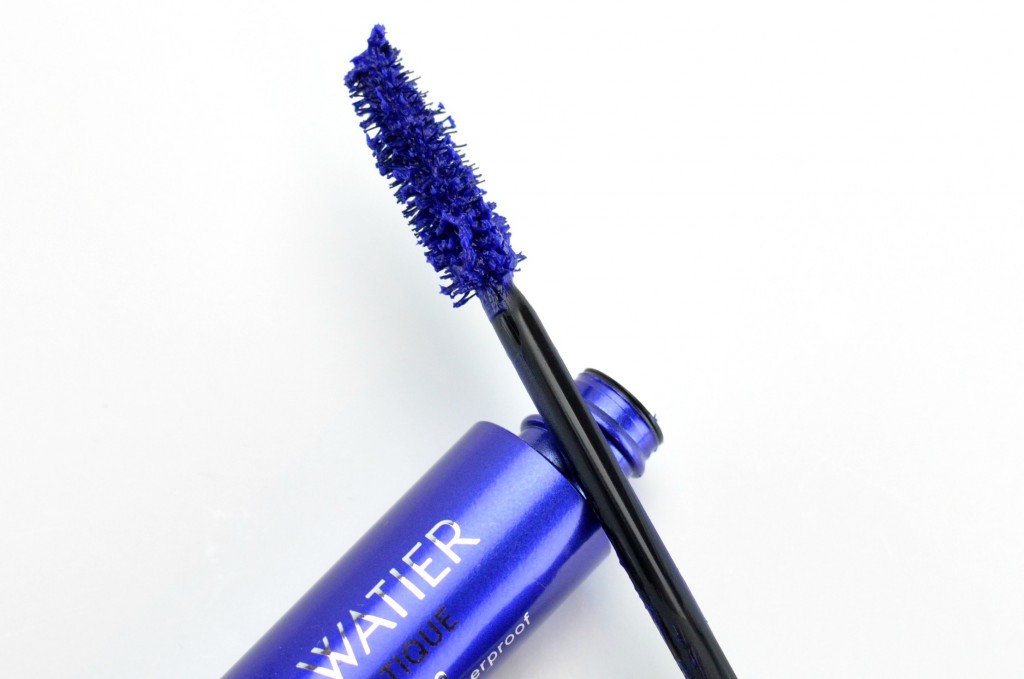 Lise Watier Escale Bronzing Powder comes in the same packaging as the eye palette yet features an array of bronze, pink and gold hues that are marbleized together to instantly create a sun-kissed glow to the cheeks. It has a baked formula that is still incredibly soft and easy to work with. It can easily be built up for a more intense colour payoff, with little to no fall out. It doesn't look cakey or chalky and lasts for about 6 hours before slowly starting to fade. All three shades work and blend beautifully together, picking up just the right amount of each shade to achieve a luminous and healthy glow.

Although the Lise Watier Escale Bronzing Powder has a hint of shimmer, it doesn't settle into fine lines or wrinkles, nor does it emphasize enlarged pores. It works beautifully as a highlight shade on the temples to help achieve that perfect illumination to the complexion, yet can also work as a blush or bronzer to help warm up the skin. Apply a sheer wash of colour for daytime use, or build up the intensely for a night on the town, either way, this bronzing powder is a must for summer. It helps to capture and diffuse the light so naturally on the skin and helps to give the appearance of a brighter looking complexion. It immediately gives a natural sheen to the skin that looks incredibly natural. This limited edition powder retails for $44.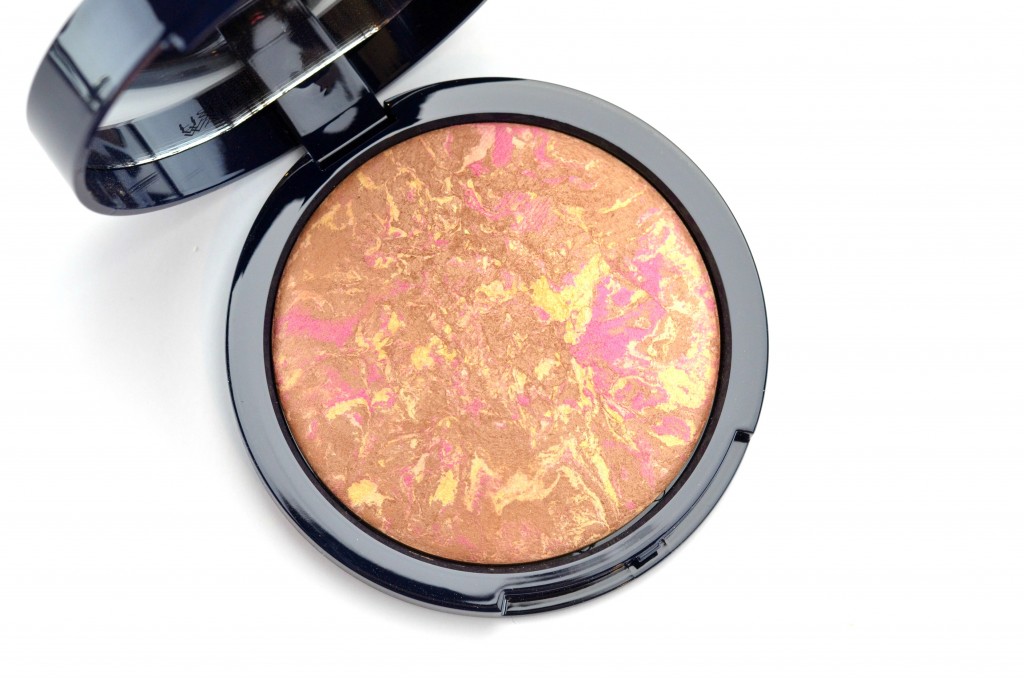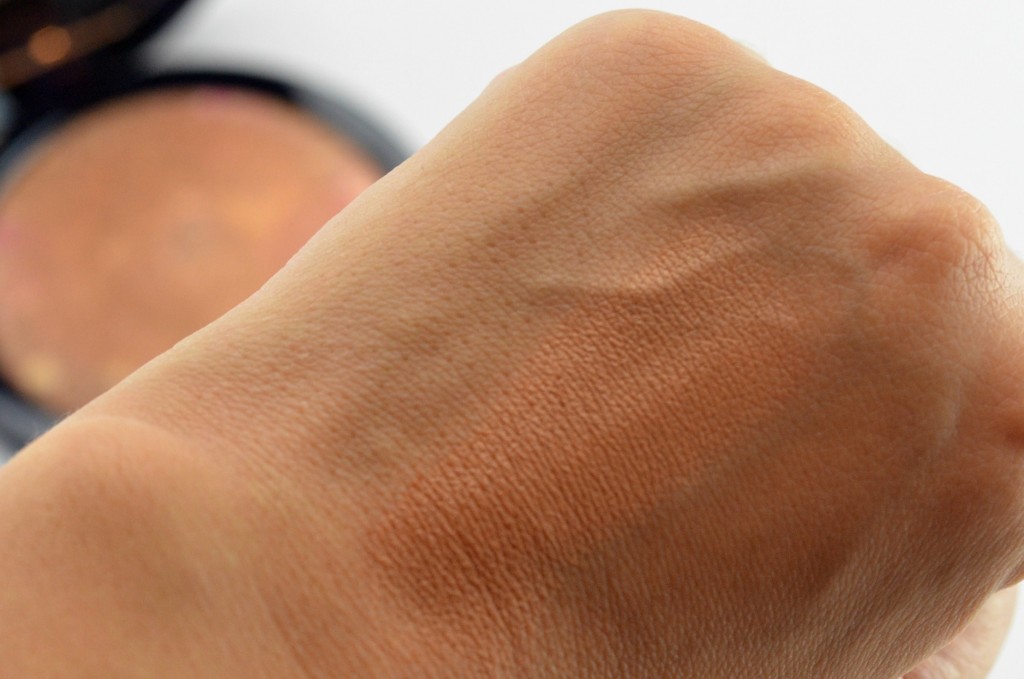 Lise Watier Intense Waterproof Eyeliner features a gel-like consistency that gives it an ultra-creamy texture that glides onto the skin with ease. You'll never have to press too hard or drag it across your lash line to achieve true opaque coverage. It provides a fine and precise application in a single stroke and can easily define the eyes with intense, bold colour. It doesn't pull, tug or skip on the skin and its waterproof formula ensures it stays in place for up to 14 hours without creasing or transferring. It's rich and highly pigmented formula provides a smooth and flawless finish that sets and stays in place the entire day. Its precise applicator allows for both seamless fine and thick lines for a subtle daytime look, or a more bold and intense line for evening. It's opaque in a swipe or two and sets and dries within seconds, but still allows enough time to soften the contour line with a brush for a more subtle definition. It retails for $23 in shade Vert Marin, a rich and intense forest green.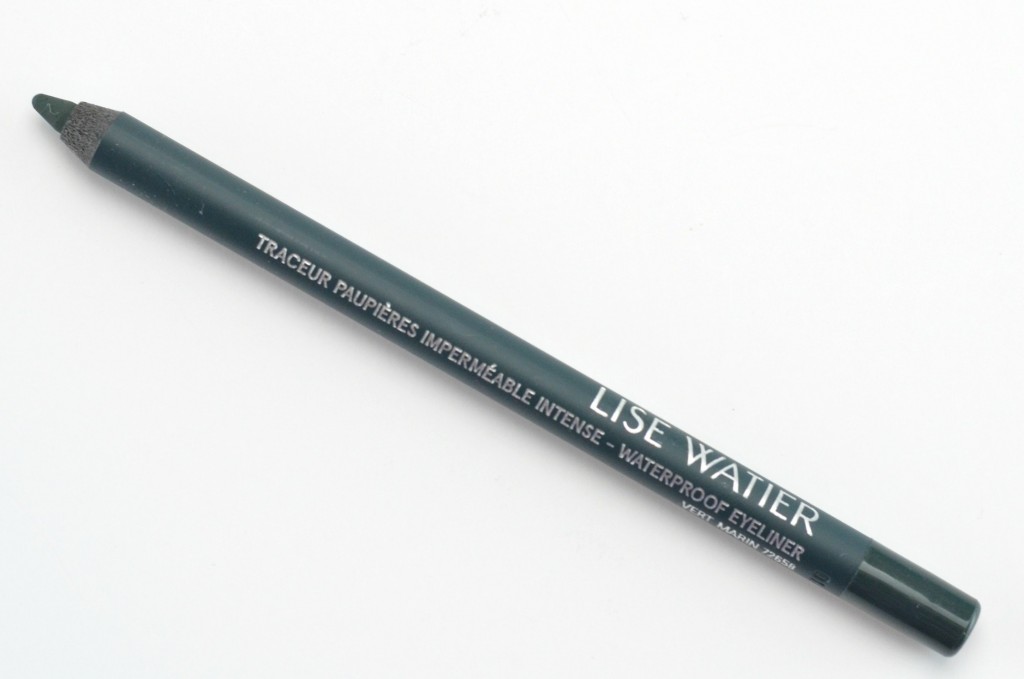 Lise Watier Nail Polish features a large, oversized brush that helps to easily coat the entire nail in a few strokes and provides an even result thanks to its rich and creamy formula. It glides on smoothly, it's pigmented enough that you only need a single coat, but I tend to apply a second one to achieve true opaque coverage. It also seems to feature a quick drying formula that lasts up to 4+ days without chipping. It comes in 2 new limited edition shades, Glacier, a baby blue and Recif, a stunning coral and retails for $9 each.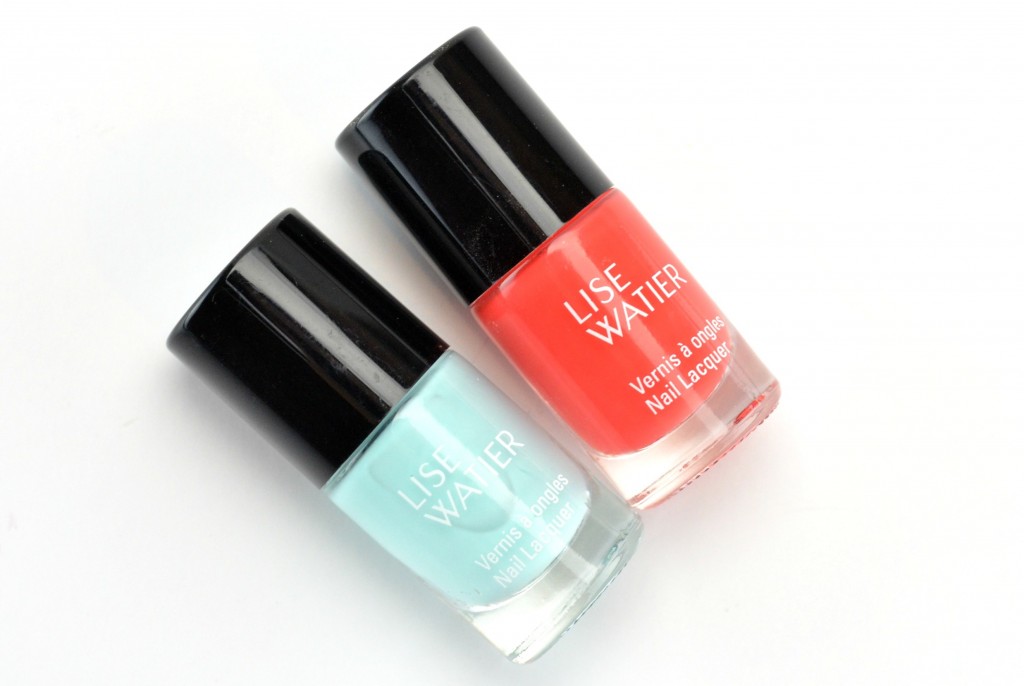 Lise Watier Rouge Fondant Suprême is infused with tea extract, a powerful antioxidant that helps to keep your lips hydrated and comfortable throughout the day. It has a soft and creamy texture that glides across the lips with ease and almost feels like a lip balm when on, more than a lipstick. It provides a sheer, slightly translucent wash of colour, but can easily be built up for a more opaque look with a gorgeous glossy finish. It keeps lips moisturized and provides about 3 to 4 hours' worth of wear time. It comes in 20 shades and retails for $26 each.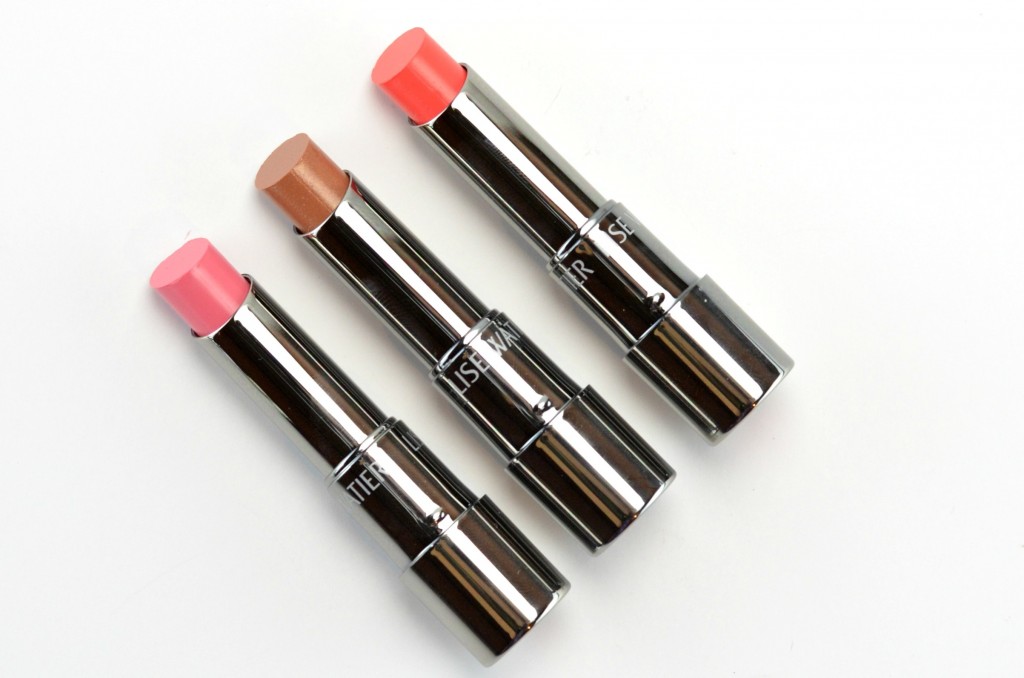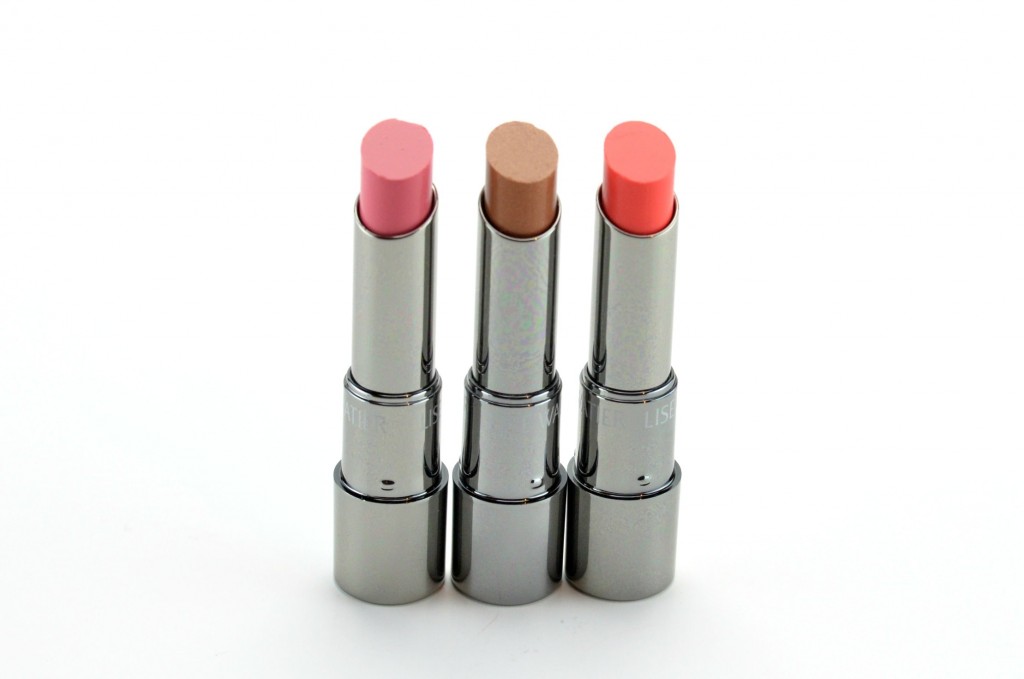 Lise Watier Rouge Fondant Suprême in Gisele, Eva and Scarlett