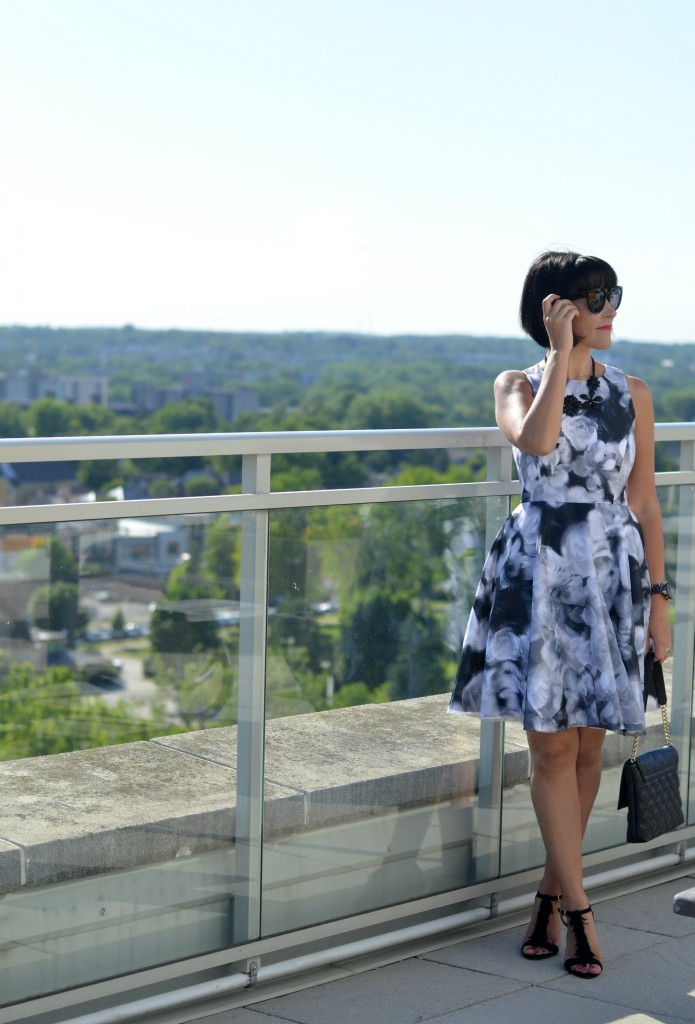 Picking out a new pair of sunnies goes way beyond just the brand, colour and style, you have to ensure your new sunglasses are suited for your unique face shape. Your sunglasses should not only fit your personal style, but should complement your look. With so many style options, finding that perfect "it" frame for summer can be a challenge. Today on this fashion blog, I've teamed up with SmartBuyGlasses to share some tips on finding that perfect frame for your face shape. 
The first step, finding out what face shape you have, from there, you'll be easily able to find out which frames will  suit you. If you're a little unsure of your face shape, you can either ask a friend or stand in front of a mirror, outline the shape of your face using a bar of soap on the mirror and then stand back and see what you've just drawn. The idea is to counter-balance your face shape.
If you have a strong jaw, you have a square face, and glasses with a soft, round frame will help balance out your angular features.
If the width and length of your face is pretty much the same and your face is widest at your cheekbone, you have a round face, and glasses with straight frames will help add angles and depth to your face.
If you have large cheekbones, a broad forehead and a narrow, pointy jaw, you have a heart shape face, and soft frames will help balance out your shape.
If your face is longer than it is wide, and your forehead and jawline are roughly the same width, you have the most versatile face shape, an oval. Most glasses should look amazing on you and you can pull off most shapes, but just try to avoid over-size frames.
If your face is longer than it is wide, you have a long or oblong face, like myself, rectangular, over-size, thick frames will help to add width to face. My frame of choice, these amazing Celine Audrey sunnies 
SmartBuyGlasses has a large selection, and I mean a huge selection of sunglasses to fit all face shapes. You'll be able to find the latest styles, more popular brands and trendy glasses at affordable prices.