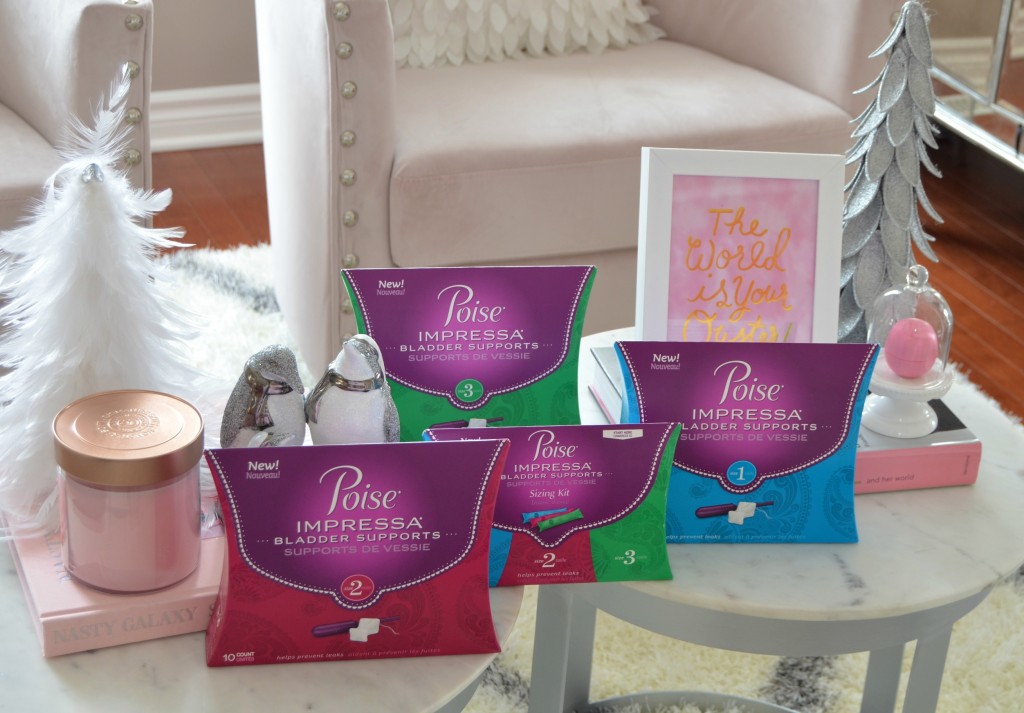 #LiveWithoutLeaks
With the holiday season right around the corner, we're all feeling a little stressed. Living with stress urinary incontinence shouldn't be adding to your stress. You may remember my blog post on Poise Impressa Bladder Supports, where I talked about that as soon as my mom turned 65, she started experiencing SUI. She's not alone, 1 in 4 Canadians experience urinary incontinence at some point in their lives. You should not have to feel limited or embarrassed if you dribble a little after coughing, sneezing, laughing or exercising. My mom has been busy at work testing out the new Poise Impressa Bladder Supports over the past few weeks.
Poise Impressa Bladder Supports are designed and created for women in mind. They're inserted into the vagina the same way a tampon would be.  Once inserted and "locked" in place, it helps to put pressure on the urethra. This helps and stops the urine from leaking. Much like tampons, it's important to find the correct fit, which is why Poise offers a Impressa Bladder Supports Sizing Kit for only $9.99. It comes with 3 different sizes to ensure you find your ideal size. You can now discreetly and comfortably stop leaks without pads, absorbent briefs or invasive surgery.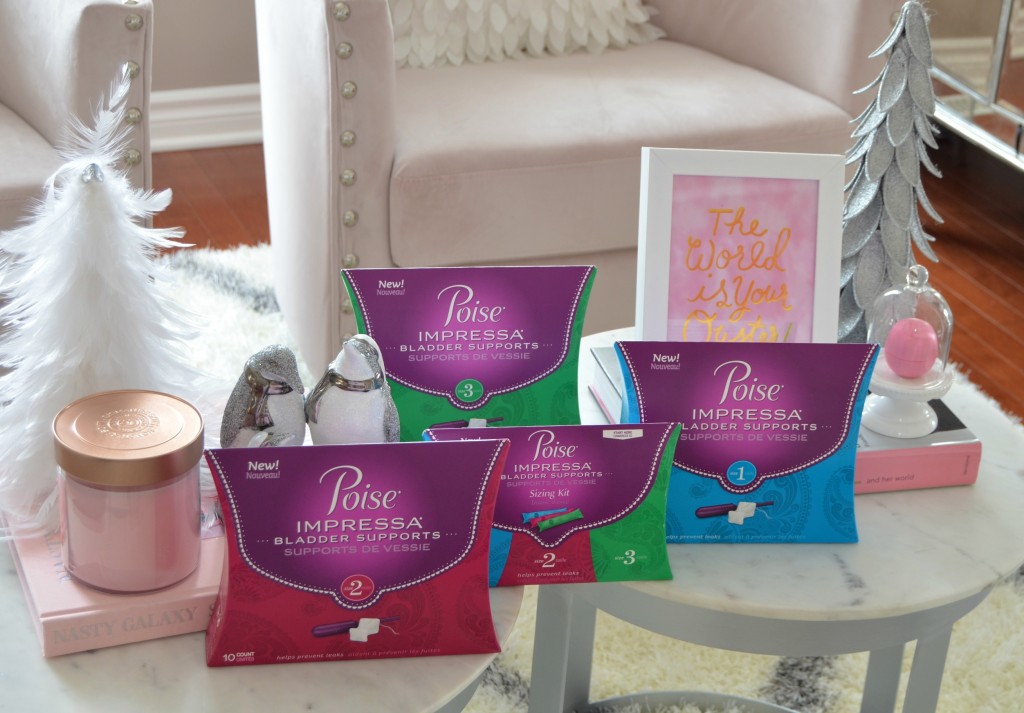 My mom started with size 1, the smallest in the set and it turned out to be a perfect fit. I was told it was easy to insert, completely painless and stayed in place for hours. After inserting it, she forgot it was even in. She could continue with her day, sneezing, laughing and enjoying life, without the leaks. Now she has the freedom and confidence to wear all her trendy and form-fitting outfits without the fear of drips and trickles. She can now endure her active lifestyle and feel as young as she wants.

Now's your chance to win a $50 Shoppers Drug Mart gift card so you can experience Poise Impressa for yourself. Leave a comment below on why you (or a loved one) could benefit from Poise Impressa to be entered into the giveaway.
For even more chances to win, enter the giveaway on either
Twitter
And the winner is….. Anne Taylor. You can expect to receive their prize within 4-6 weeks.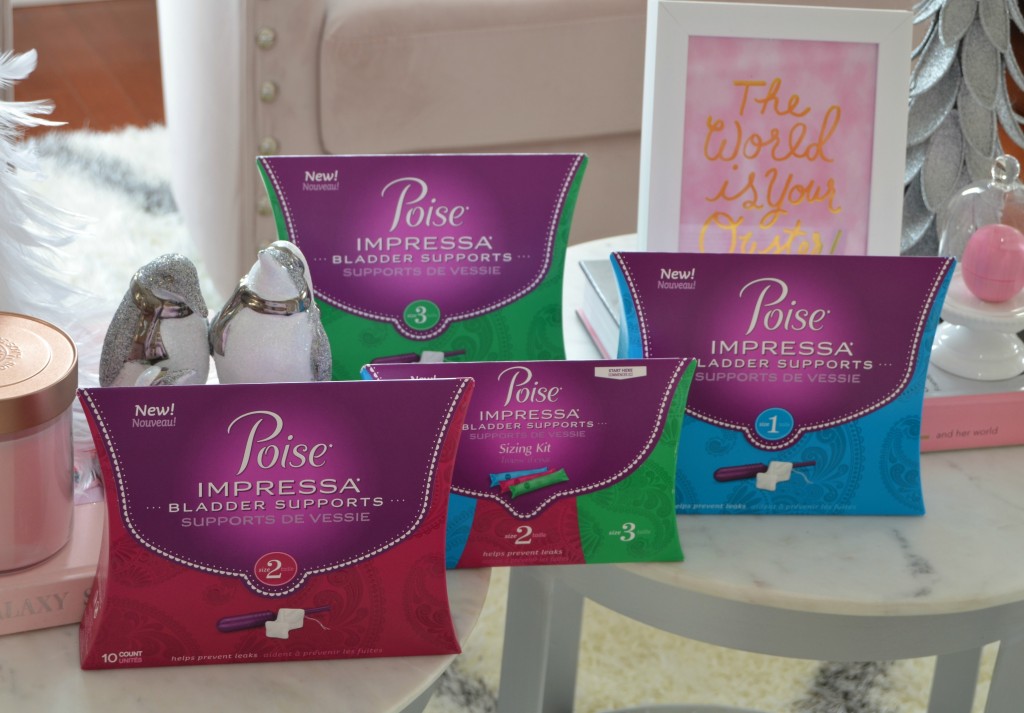 "This post was sponsored by Poise Impressa as part of an Ambassador Activation for Influence Central. I received complimentary product to facilitate my review."