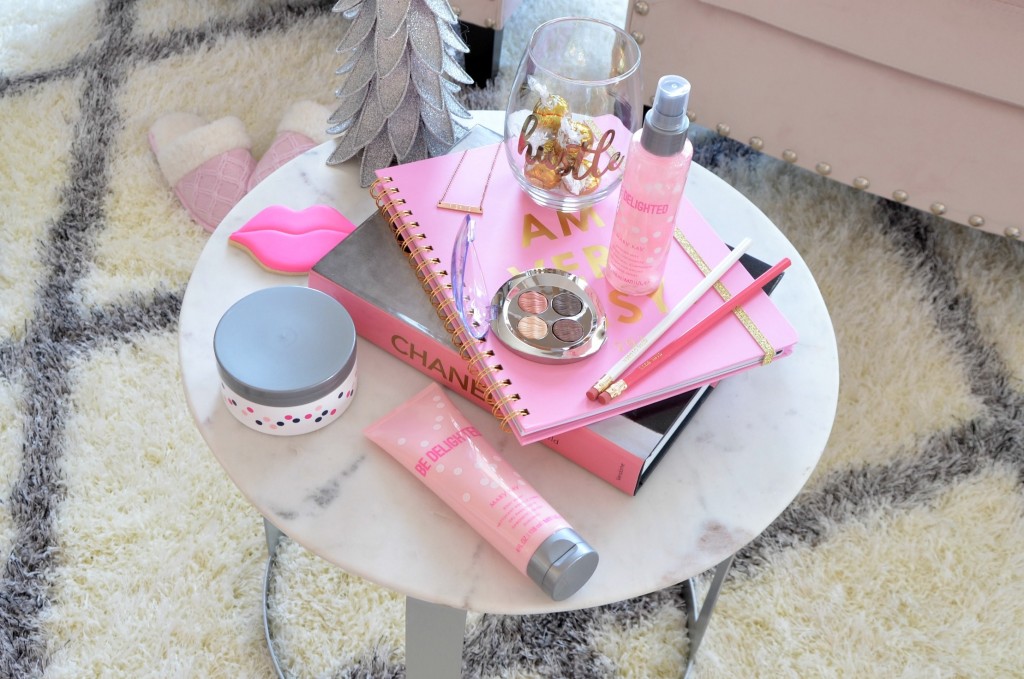 Mary Kay Holiday 2016
In place of traditional holiday gift guides, that feature multiple products by multiple brands, I'm doing something a little different. I'll be rounding up my favourite presents for the season, but each day I'll be showcasing a different company. Make sure to check back daily as I'll have a new brand with my must-have holiday gifts for the season.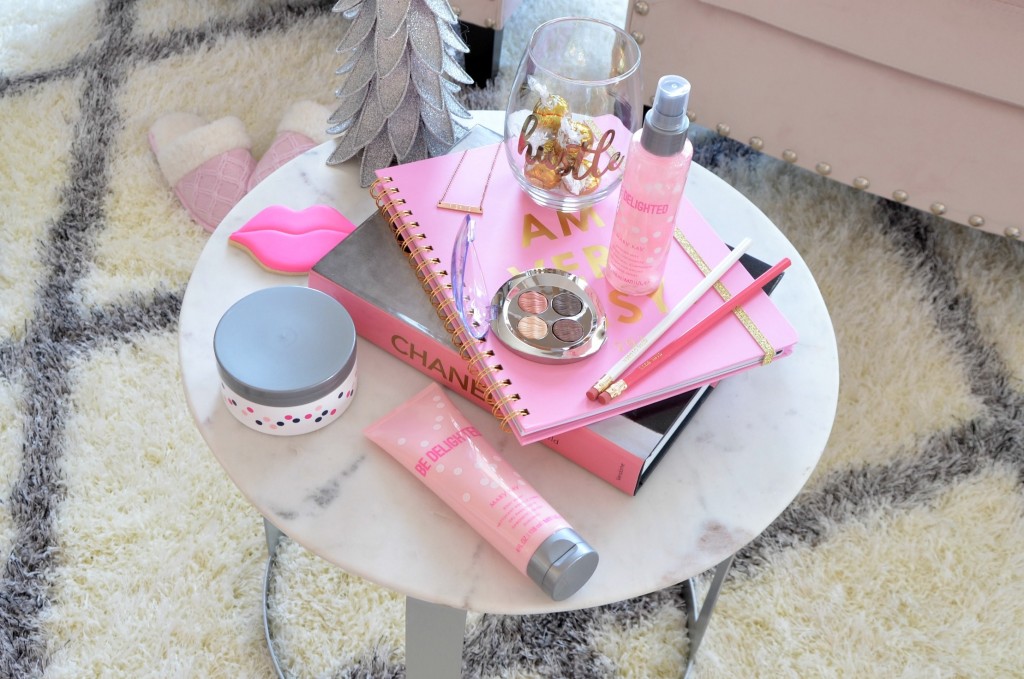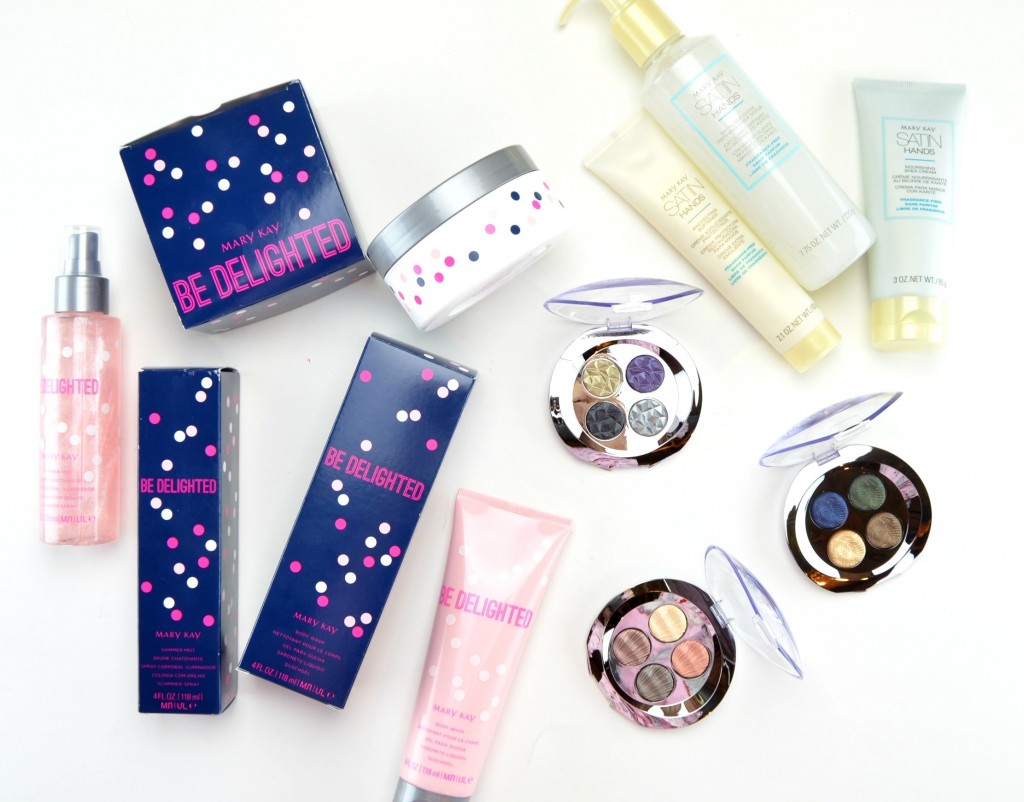 No better way to treat your loved one than with the gift of beautiful skin. The Mary Kay Be Delighted Body Mousse and Body Wash Gift Set features a body wash and body mousse. It contains notes of crisp apple, raspberry chiffon and Tonka bean. The body wash features a rich and creamy texture that provides a decent clean and lather. It's lightweight formula rinses clean away without a greasy or soapy residue. It instantly leaves the body feeling silky smooth and soft. The body mousse on the other hand features a creamy, almost whipped consistency that applies to the skin beautifully. It soaks in and absorbs almost instantly. Its skin conditioning formula leaves skin feeling velvety soft and nourished. It continues to stay moisturized and hydrated throughout the entire day. It retails for $36. For an added bonus, toss in the Mary Kay Shimmer Mist. It retails for $18.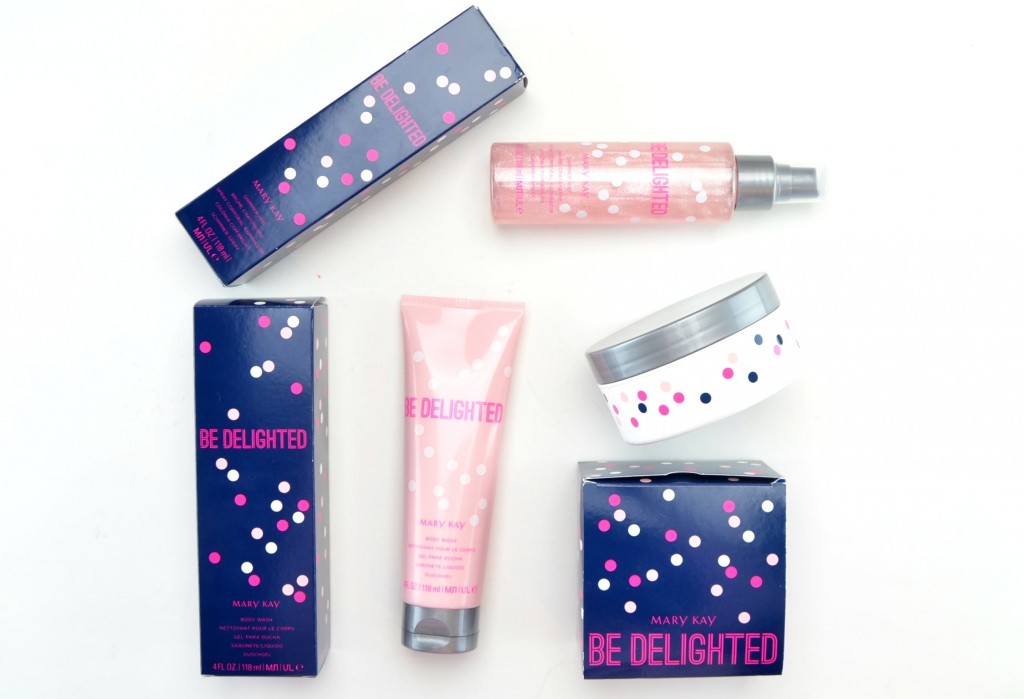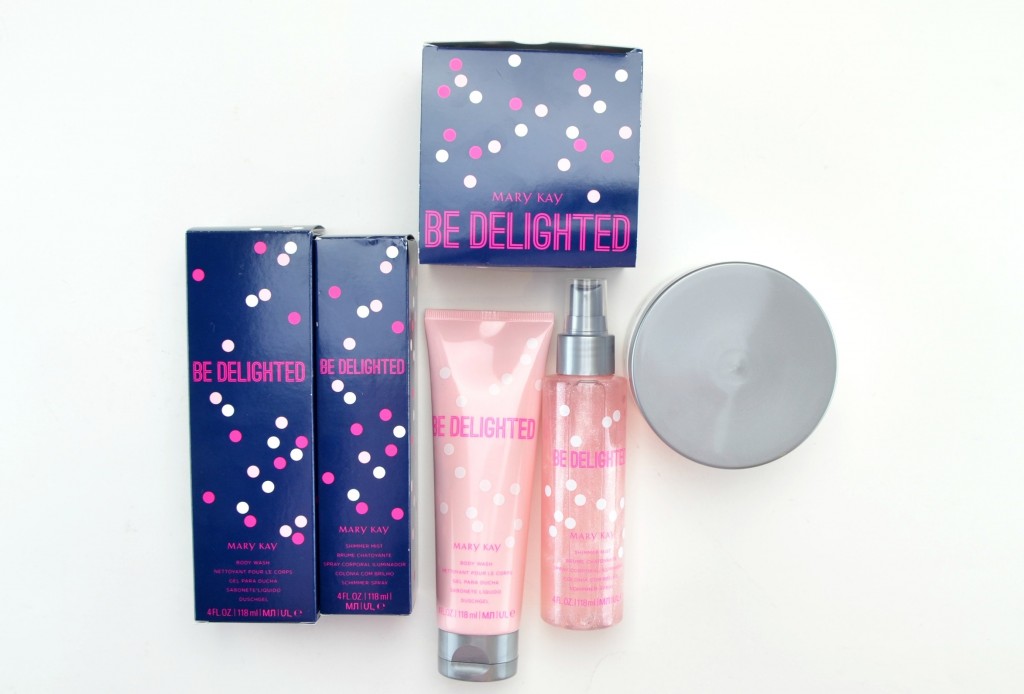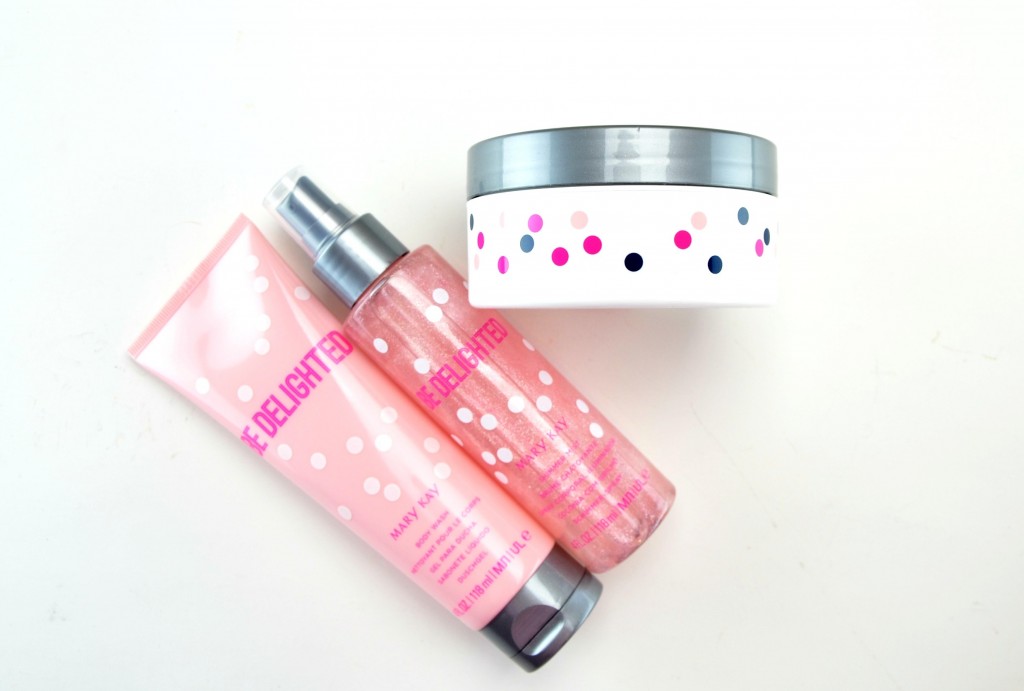 Mary Kay Pure Dimensions Eye Palettes come in a silver compact with swirls, waves and geometric designs embossed into each shadow. It features a unique and innovated technology that ensures each shade provides true colour payoff and opaque coverage in a single swipe. Its baked, yet finely milled formula is silky smooth and incredibly soft. Its extremely pigmented, blends out beautifully and lasts the entire day. Each shade is designed and created to work on all skin tones. It comes in an array of versatile finishes, from semi-matte, to metallic to shimmer.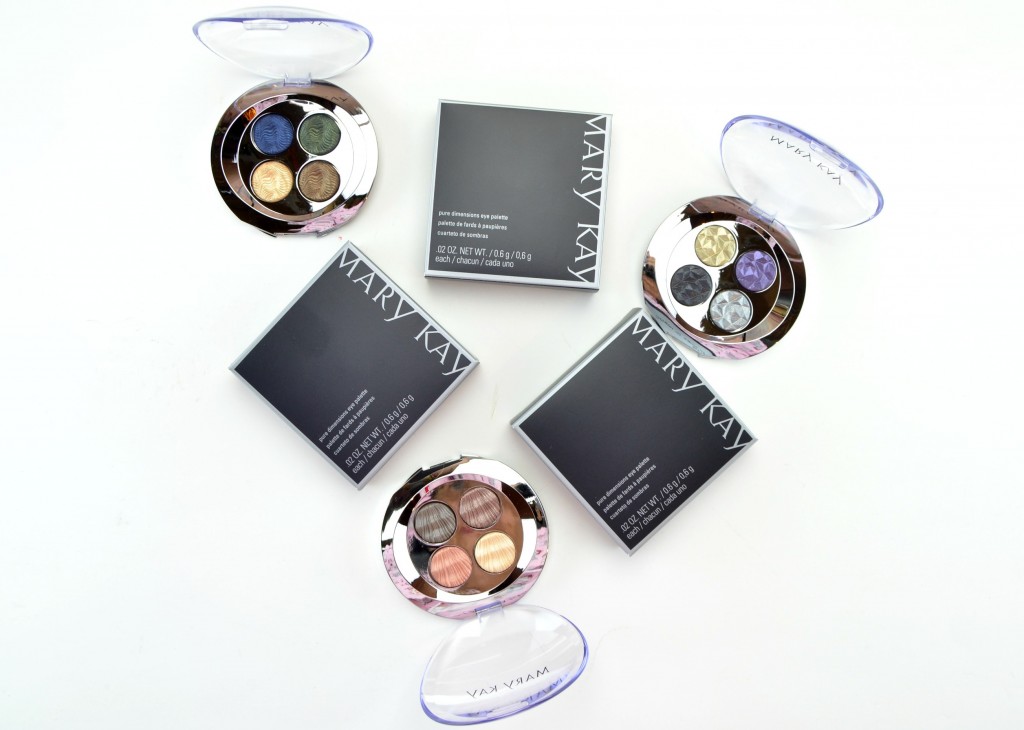 Mary Kay Pure Dimensions Eye Palettes come in three different colour selections, ranging from your basic nudes, to smoky blues to wearable purples. Maui Gardens which consist of rich browns, greens, blues and golds, Moroccan Dunes featuring pearls, pinks, browns and taupes and Paris Starlight, which comes with a shimmery silver, shimmery purple, gold shimmer and a black satin with traces of iridescent shimmer. Each palette retails for $46.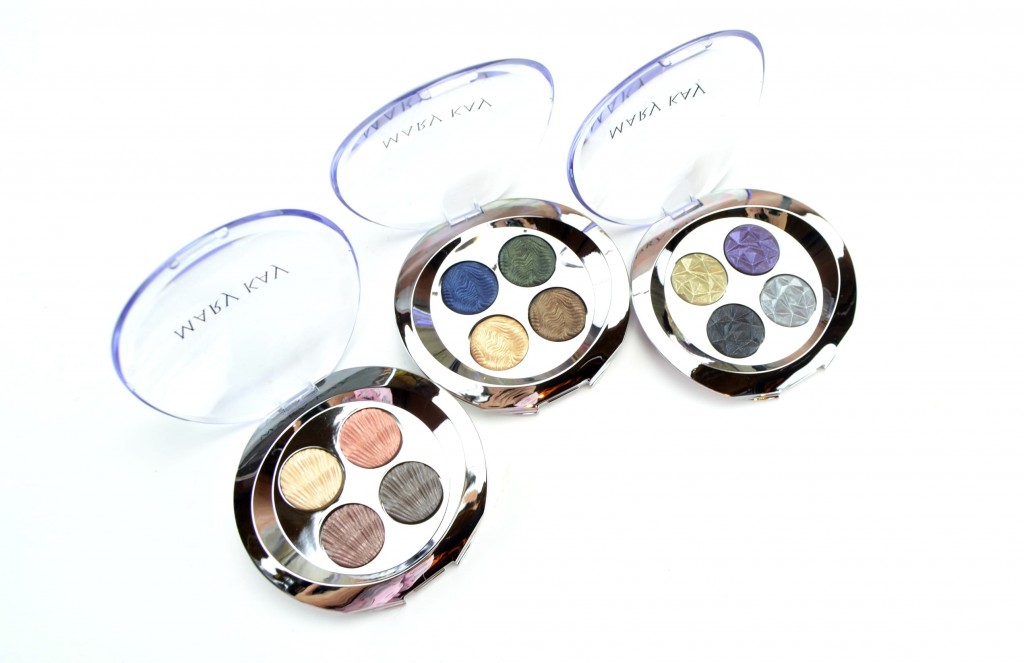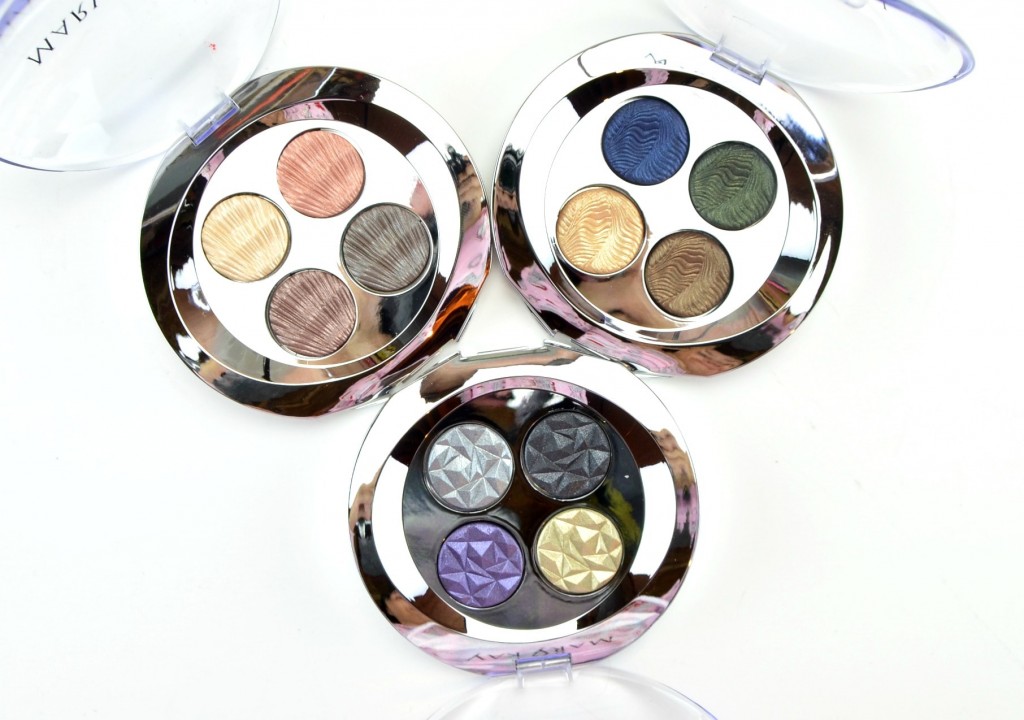 Mary Kay White Tea & Citrus Satin Hands Pampering Set features a protecting softener to help moisturize and protect the skin, a refining shea scrub to instantly buff away dirt, impurities and dead skin cells for noticeably smoother and softer skin, along with a nourishing shea cream to immediately leave hands feeling smoother and healthier after washing.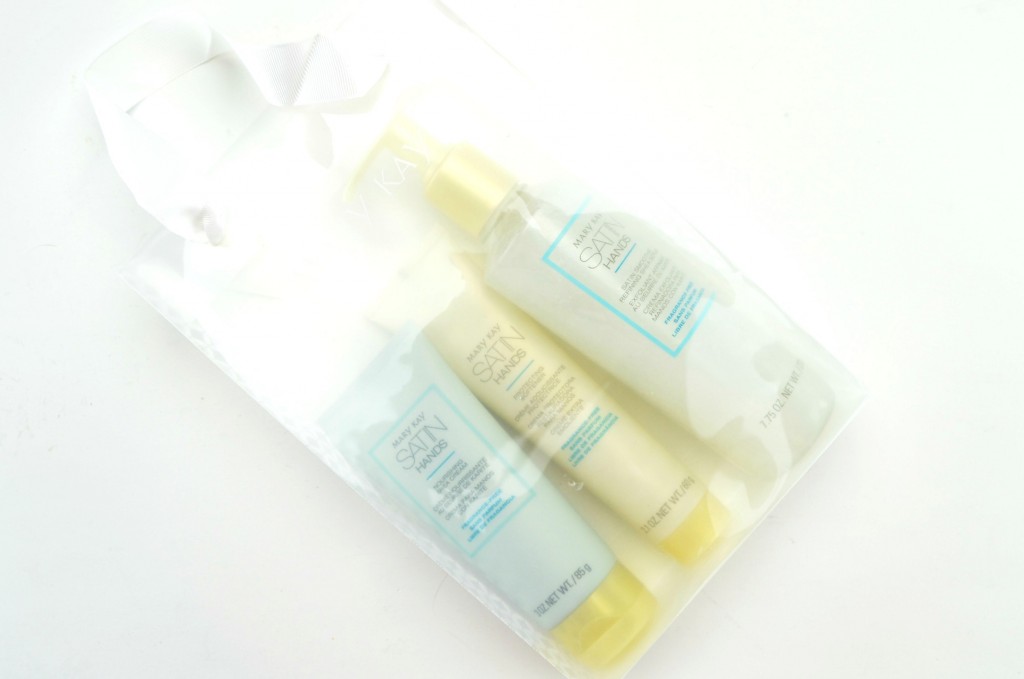 In as little as 3 easy steps, in 3 short minutes, your skin will look and feel silkier smoother and more hydrated than it ever has. The system helps to renew, refresh and moisturize. It features a lovely scent of white tea, pink grapefruit, lemongrass, cardamom, cherry blossom and blooming jasmine. Start with a small amount of the Protecting Softener and work into damp skin to help lock in moisture. Then massage a pump of the Refining Shea Scrub onto the hands and in between the fingers. Keep exfoliating for upwards of 60 seconds before washing clean away. Little micro-beads will instantly go to work, gently, yet thoroughly removing dead skin for a deep down clean. Finally, apply a small amount of the Nourishing Shea Cream and massage into the skin. Hands will instantly look healthier and younger with long-lasting softness. It retails for $51.