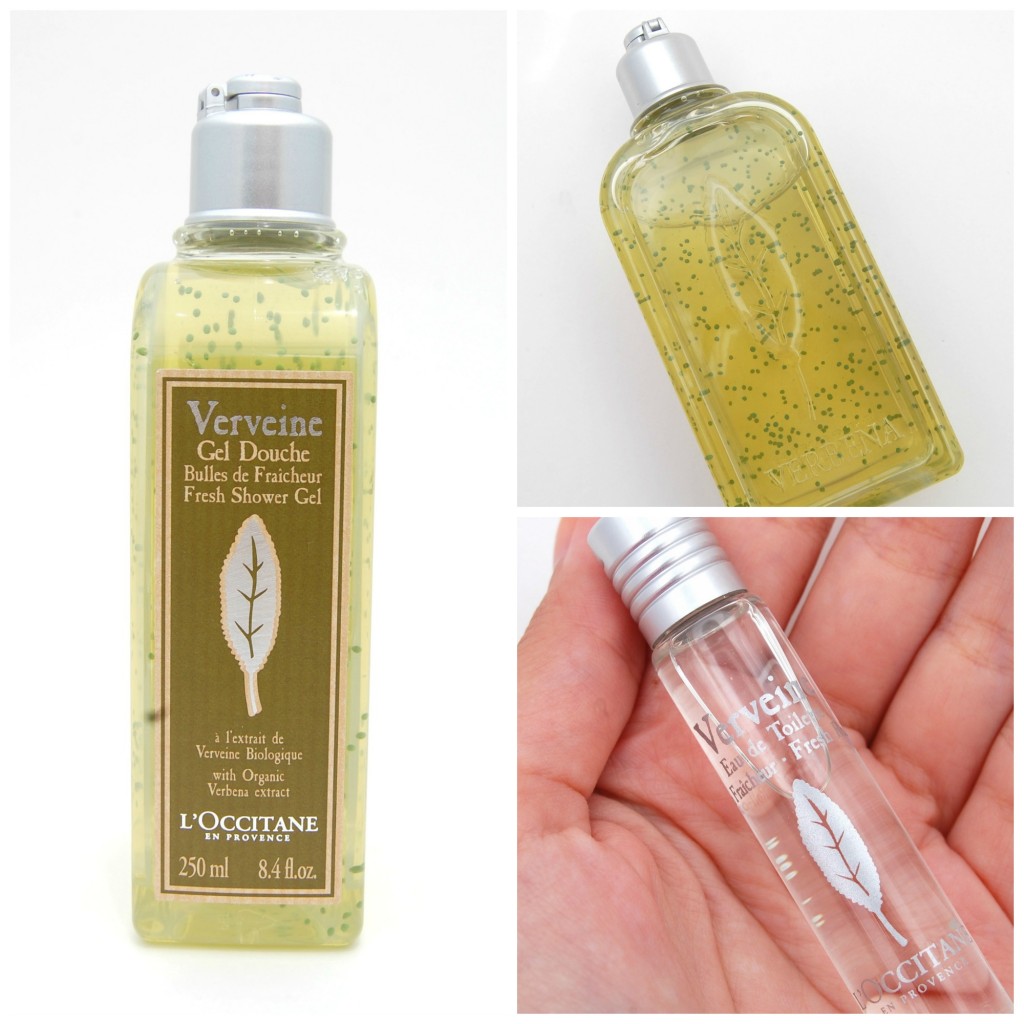 L'Occitane might be one of my new favourite reintroduced brands right now; although I've tried their products in the past and loved them, for some reason it always falls under my radar when I'm out shopping for new products. If nothing else, you have to check out L'Occitane for the aromas alone, all products smell amazing.
This summer L'Occitane introduces a light twist on its original Verbena scent by adding in fruity and tangy notes underlined by citrus essential oils. This new limited edition collection for summer 2013 includes a fresh roll-on perfume, a fresh summer mist, a fresh shower gel, bath salts and fresh body lotion and range in price from $16 to $28.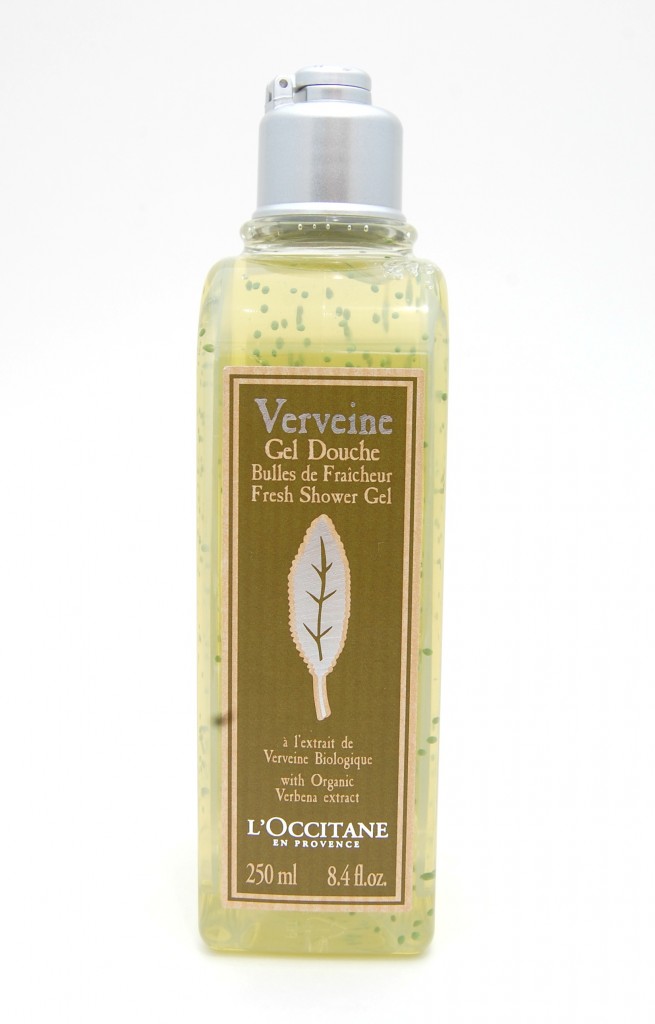 This citrusy L'Occitane Verbena shower gel will definitely wake you up in the morning with its head notes of orange and lemon and infused verbena leaves that will help give you that little extra boost of freshness you're looking for in the shower. Verbena really is an explosive sensation that will give you an unordinary shower experience, almost like having a mini spa session in your bathroom each morning.

The packaging is quite unique, rectangular in shape but is rounded on the top corners, giving it a very vintage feel to it. It's made from a durable, hard plastic, with a brushed silver top that snaps open and closes and is easily assessable. The colour of the shower gel itself is a beautiful yellow-green shade, reminds me of extra virgin olive oil with mini pearls throughout it that encapsulates cooling agents and helps cleanse the skin. There is also a raised leaf on both sides of the bottle making this bottle just beautiful to showcase in your bathroom.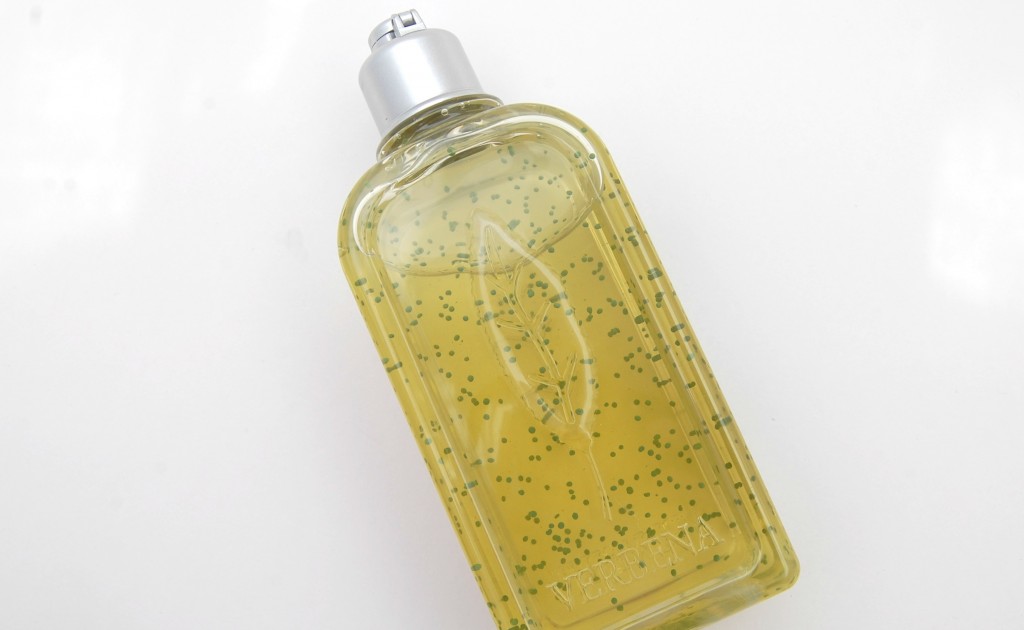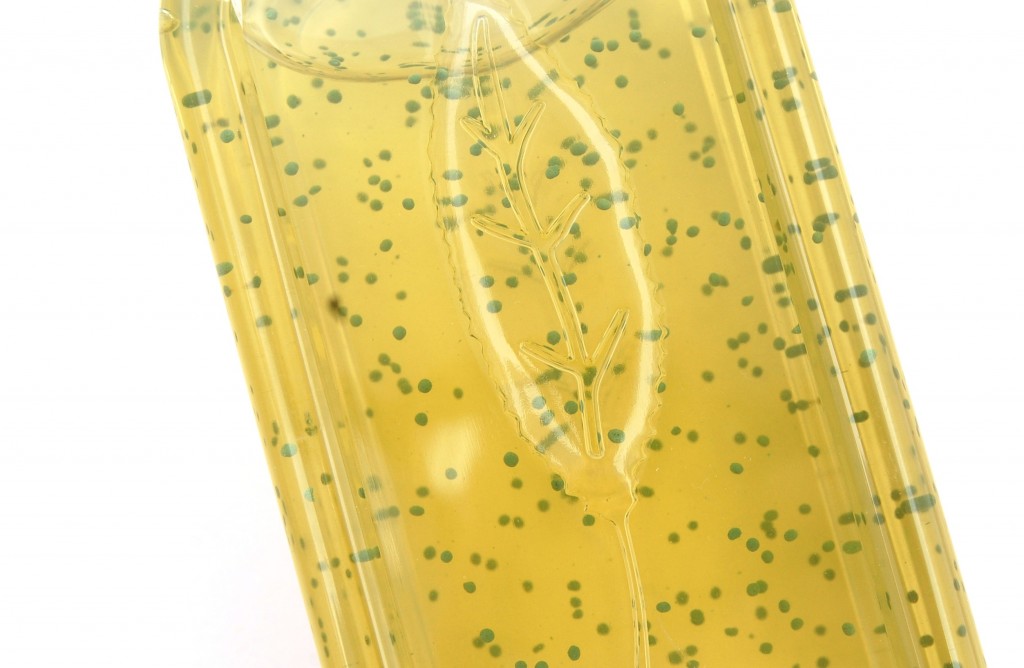 As for the shower gel itself you only need to use a couple of drops to cover your entire body, it creates a decent lather and cleanses the body thoroughly. The L'Occitane Verbena shower gel will set you back $22 for 250ml but since it gives you a spa like feeling at home I can justify the price, maybe not for everyday use, but for one of those mornings that you need a little pick me up, this would be perfect. It spreads easily over the body and you're left feeling squeaky clean and soft.
Overall, I'm super in love with the fresh lemony fragrance, that the gel is lightweight and has natural ingredients in it. It seems to cleanse the body well, does not leave my skin feeling dry and leaves a faint fresh fragrance on my skin afterwards. The convenient packaging that doesn't slip out of my hands in the shower is a huge plus for me.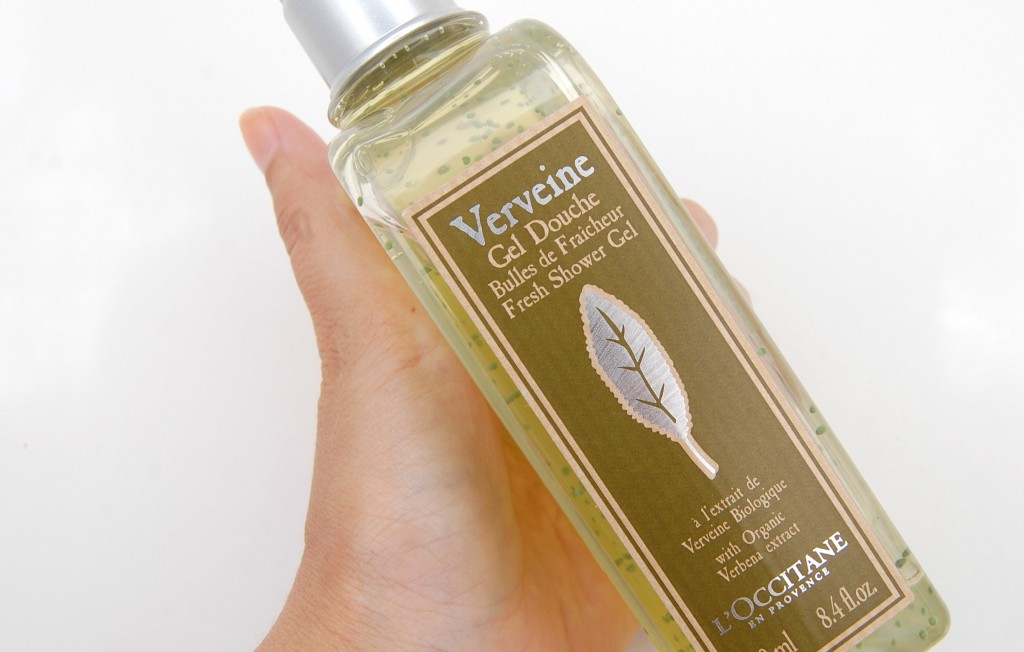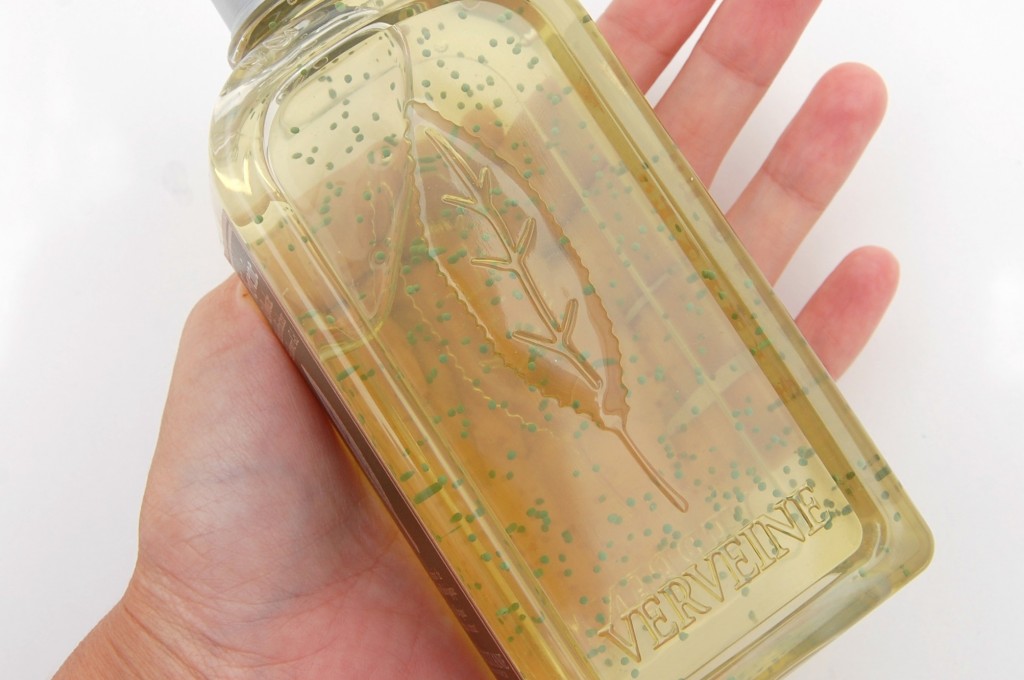 The L'Occitane Verbena Fresh Roll-On has the same green citrus scent with top notes of orange and lemon, heart notes of verbena and petitgrain and base notes of rose and geranium as the shower gel but in a perfume formula. This is perfect for those hot summer months, gives a refreshing scent to the body and is ideal for traveling/ keeping in your purse for on the go. I strongly recommend this to all you citruses/ verbena lovers out there, I've been wearing it for the past few weeks and I can't get enough of it. You will need to re-apply after about 2 hours, but since its a roll-on ball you can take it everywhere. You can pick this 10ml bottle of it up for only $22.