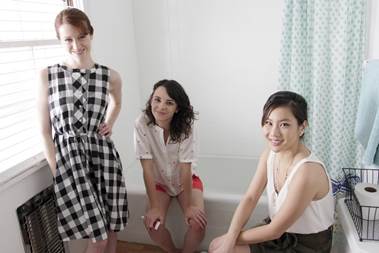 America The Beard-iful
The sun is shining and the temperatures are slowing rising, which means it's time to up-date our summer wardrobe. The LOFT is one of my favourite places to get both trendy and classic pieces to add to my ever growing wardrobe. This season, The LOFT summer collection features a little something for everyone, from tribal prints to French Riviera silhouettes, you're sure to be an influence amongst your friends.
To kick off summer, LOFT has partnered with 3 hilarious LA-based comediennes to create a series of cheeky "Best Summer Ever" videos. Come celebrate and have the best summer yet, while addressing some issues all us females face in the summer, anything from picking the best parties to attend, to dealing with no AC in your taxi, to prepping for the ultimate camping trip. There's a total of 6 videos, so check back weekly to see each new release, along with some up-coming style posts featuring new summer pieces.