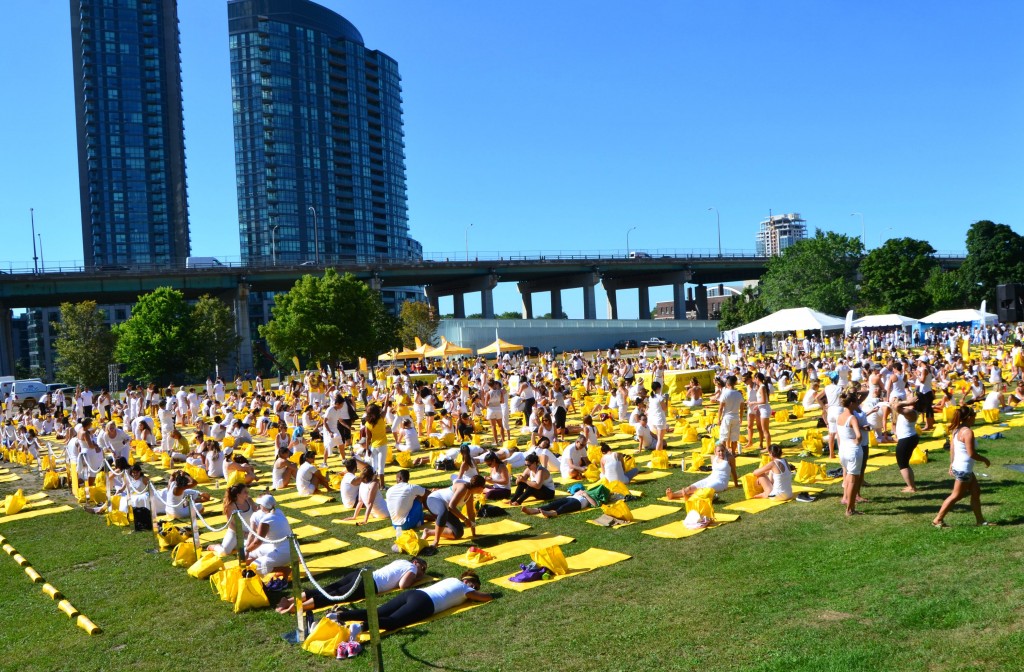 Outdoor Yoga Session
It was an honour to finally be a part of the Lolë White Tour. I've heard so many amazing things about this invigorating experience for both the body and soul since its launch date in 2012. It was fun to join thousands of yogis over the weekend for a spectacular outdoor yoga session. Both Derek and I came dressed in white, to symbolize peace, as we united with thousands of Torontonians for a morning of pure serenity. We had the beautiful and historic Forth York as our backdrop with a small view of the CN Tower. This global wellness movement was hosted by world-renowned instructors Grace Dubery & Lisa Messina and set to the strains of live music from artists Dan Mangan and AroarA. Not only did we enjoy an hour long yoga session, we indulged in fresh fruit and juices before the session and a yummy vegetarian lunch to finish off the event. I also got to experience the comfort of Lolë tees, seriously the softest, silkiest and comfiest tee I've ever worn. I need more Lolë in my life.
The Tour will continue on to its largest event, a 10,000-person class in New York's Central Park, before concluding in Los Angeles. If you're going to be in either of those cities coming up, I highly suggest taking part in this white tour.
What I Wore
Tee- c/o Lolë
Wood Watch- Jord
Sunglasses- c/o Polette
Shorts- The Gap
Sneakers- Converse