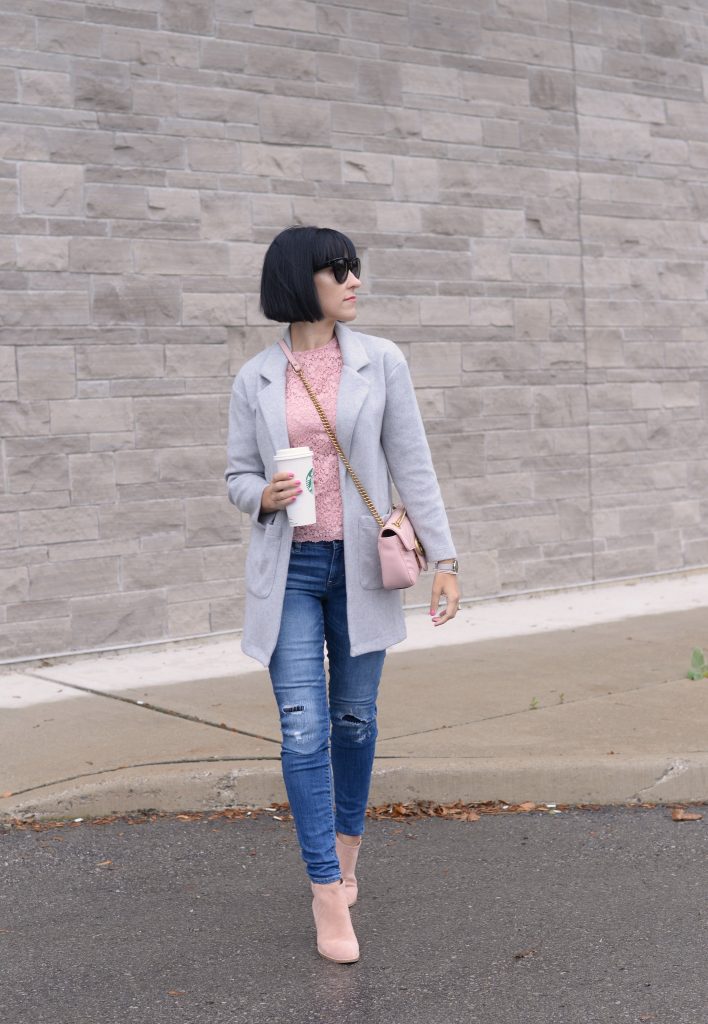 Spring Fashion Trends
I'm not going to lie, I've never really been a cardigan kinda gal. This season I've seen nothing but oversized cardis popping up in stores. We've gotten away from those short and form-fitting styles to longer, thicker, oversized ones. Basically, you can style your whole outfit around it. It's the perfect layering piece and it also helps to add visual interest to your look. When the weather is unpredictable, especially during the rainy season, it will be your new BFF.
From chunky wool, to flimsy lace, to luxe cotton and everything in between, you can find that perfect cardigan in an array of different fabrics, not to mention a ton of different colour arrays. Prints, patterns and stripes will help add textures and tones to your look, but you can also keep it classic with a monochromatic look or by pairing it with your favourite neutrals.
If you're worried a long cardigan is going to overwhelm you, pair it with your favourite skinny jeans. This will help elongate your look and draw your eye upwards. You can also toss on a killer pair of heels to help add height to your look. Not a fan of heels, sneakers are perfectly fine with long cardigans, but may I suggest cuffing your jeans. Rolling up your pants to show off a little ankle will help the look from being too frumpy and baggy.
A cardigan is also an excellent alternative to a jacket. Not only will it help keep you warm on chilly springtime mornings, it will also create that trendy layered look. It's perfect to toss on over your favourite floral dress or also looks amazing layered with a slightly thicker jacket overtop.
As the temperatures rise in the warmer months, don't feel the need to put away your cardigans for fall. A cardi looks amazing layered over your summertime shorts. If you love the look of crop-tops, but not willing to bare it all, a cardigan is an excellent way to achieve this trendy look, while still looking polished.
What I Wore- Blouse- Zara, Cardigan – Zara, Purse- Gucci Marmont, Celine Sunglasses- c/o Smart Buy Glasses, Watch- c/o Daniel Wellington, Jeans- The Gap, Booties- Jeffrey Campbell