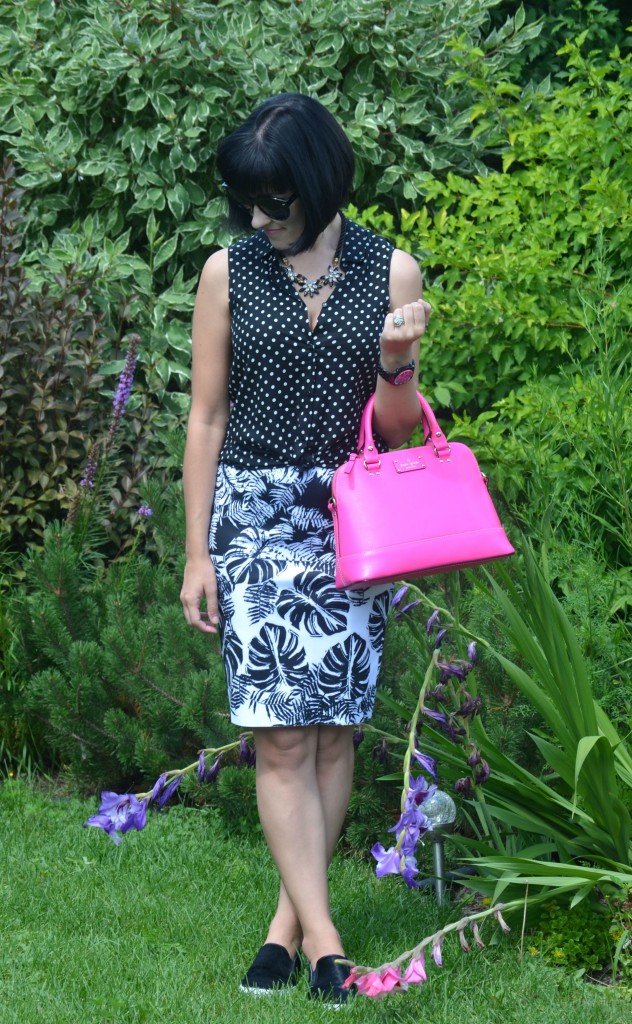 New Store openings
It's the long weekend baby, hopefully everyone's having an amazing weekend so far? I sure am. Got to spend the day with my girlfriend, sipping on Not Your Fathers Root Beer Ale, which for someone who absolutely hates beer, I'm totally obsessed with this. It's the best ale I've ever had, too bad we can't get it in Canada. I think this would quickly be my new favourite drink of choice, it was that good. We then went for martinis, following by a little shopping in downtown London and finished the day off with some delicious ribs at Rib Fest.
Of course, I wanted to be comfortable, since we did a ton of walking, and I couldn't think of anything more comfy than the luxurious line, GERRY WEBER. This black and white skirt is not only stylish, it's stretchy, meaning I could eat and drink as much as I want, without it feeling too tight. This fit it so forgiving, thanks to its high quality material.
GERRY WEBER will now be even more accessible for us Canadians, with 3 new stores opening this month. The Promenade Shopping Centre opened today, Eaton's Centre will open on the 22nd, followed by Chinook on the 29th.
What I Wore
Top- H&M
Necklace- ebay
Sunglasses- c/o Polette
Watch- c/o Bulova
Purse- Kate Spade
Skirt- c/o GERRY WEBER
Sneakers- Kenneth Cole