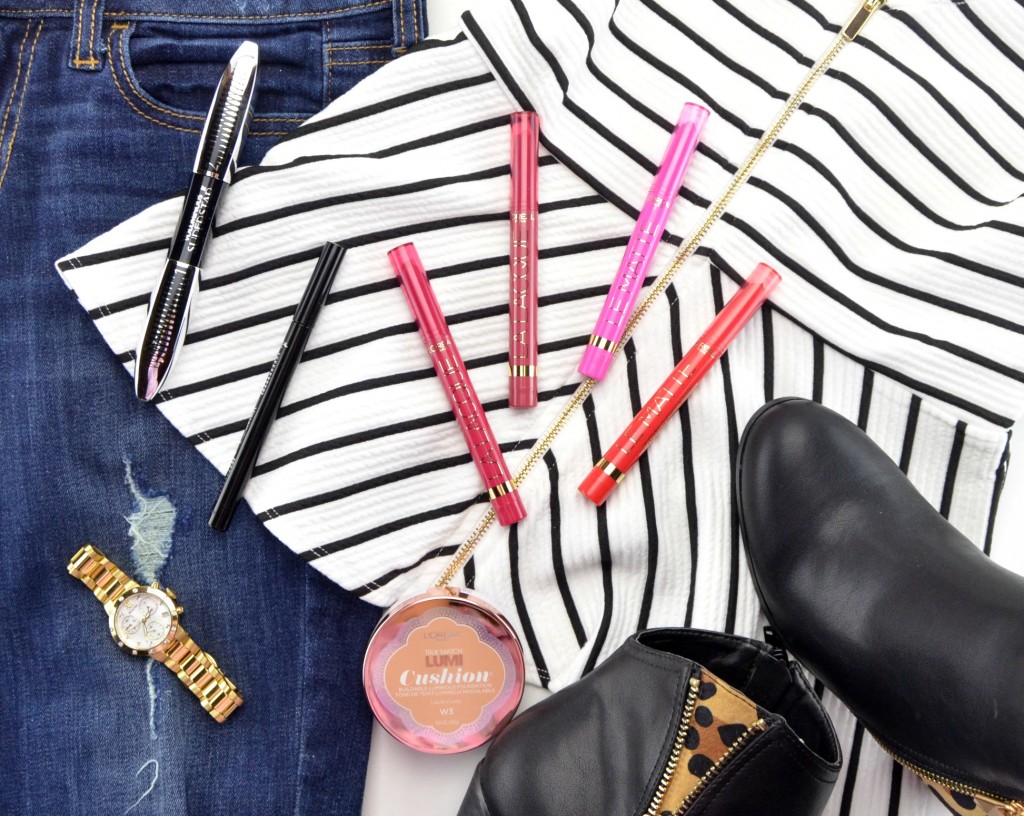 Reveal the superstar in you with the hottest red carpet looks with new cosmetic launches from L'Oreal for Fall 2015. I always get excited for new drugstore releases, but without playing favourites, I get the most excited for L'Oreal. Always up on the newest trends, hottest innovations and in an array of formulas, textures and colours. This season they've introduced a new volumizing mascara, a liquid eyeliner, a cushion foundation and a few new lippies.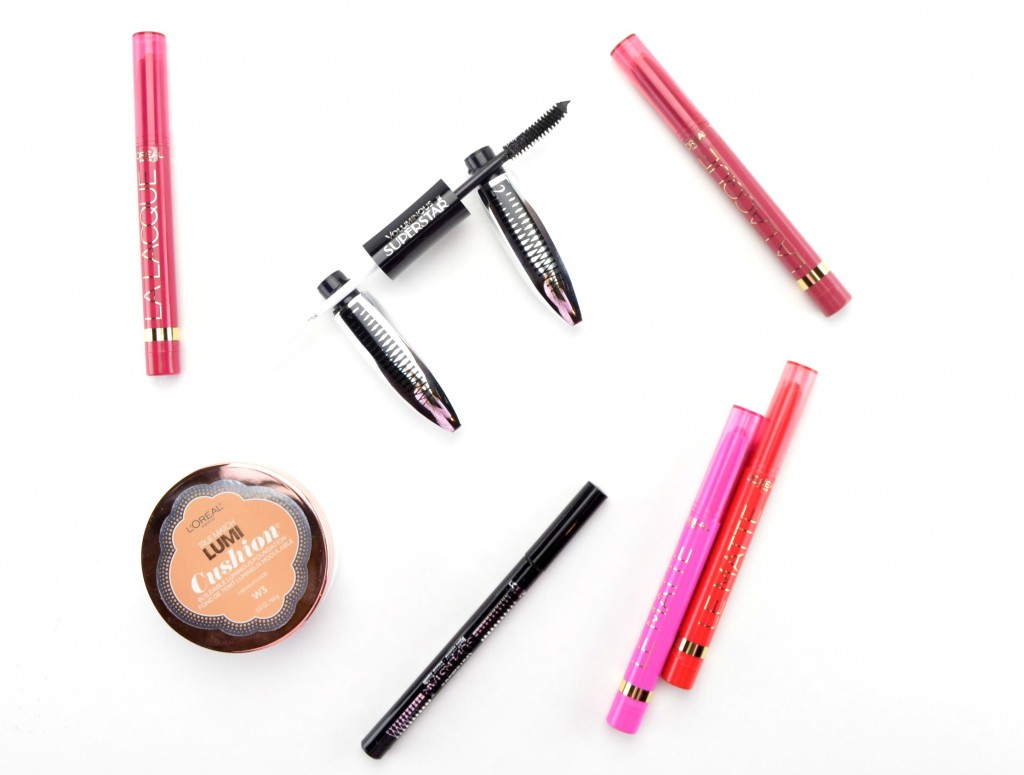 L'Oreal Voluminous Superstar Mascara provides the ultimate false lash effect thanks to its super-sizing primer and lengthening topcoat. It instantly provides super-volumized, super-extended and super beautifully curved lashes in a few easy steps. Simply prep the lashes with the primer that features a sharpening brush to help provide long-lasting, extreme volume. Follow up with the fiber-enriched lengthening topcoat with its curved brush that really helps to lift each lash, even hard to reach ones and covers up the white primer.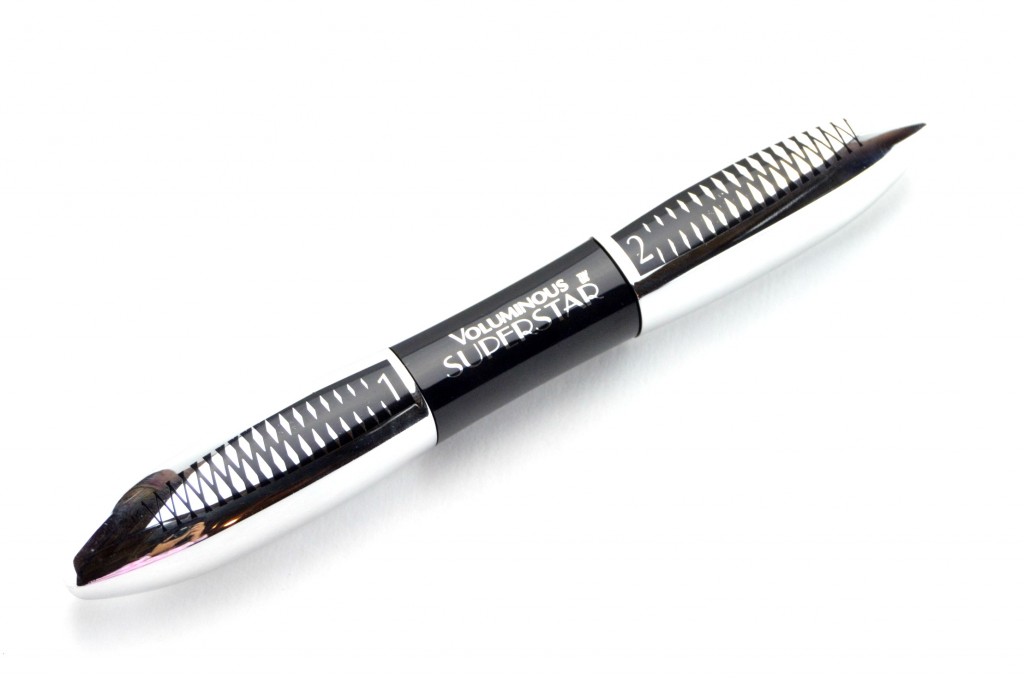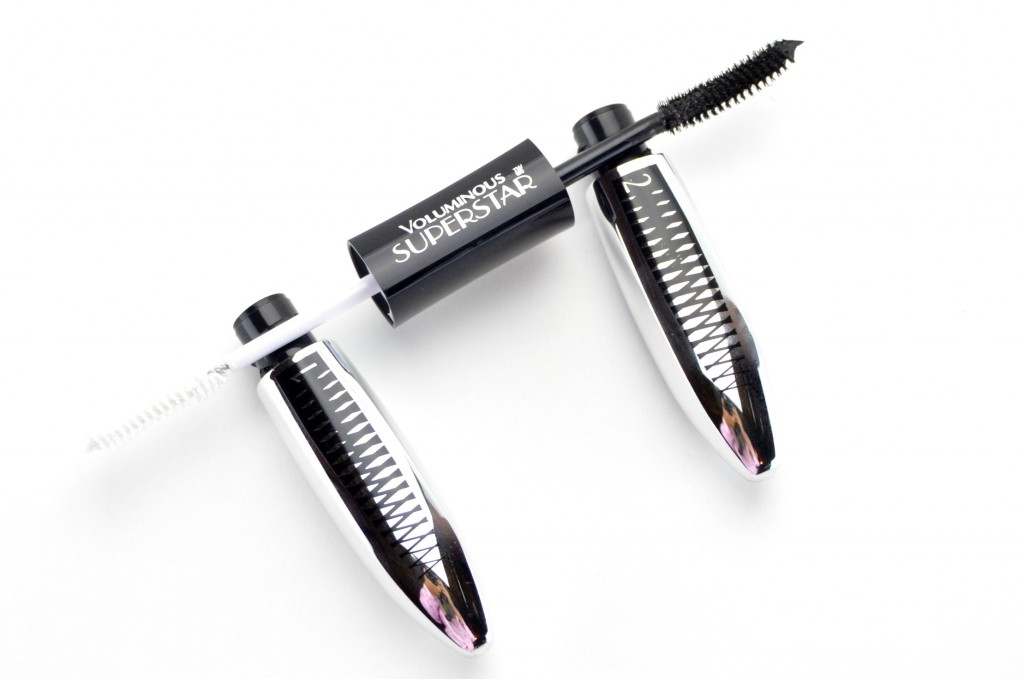 The L'Oreal Voluminous Superstar Mascara two-step program features both a white primer end and a black mascara end. The primer really does an amazing job at coating even hard to reach lashes for mega volume, even before the mascara. The topcoat not only lifts and lengthens, it provides a bold, intense black finish. It's suggested to complete one eye at a time for optimal results, and I have to agree, both steps dry fairly quickly, so you're going to want to move fast. I didn't experience any clumping, flaking or smudging throughout the day and it also seemed to help hold a curl. It comes in Blackest Black, Black, L'Oreal Voluminous Superstar Mascara Black Brown, and waterproof formulas and retails for $14.99.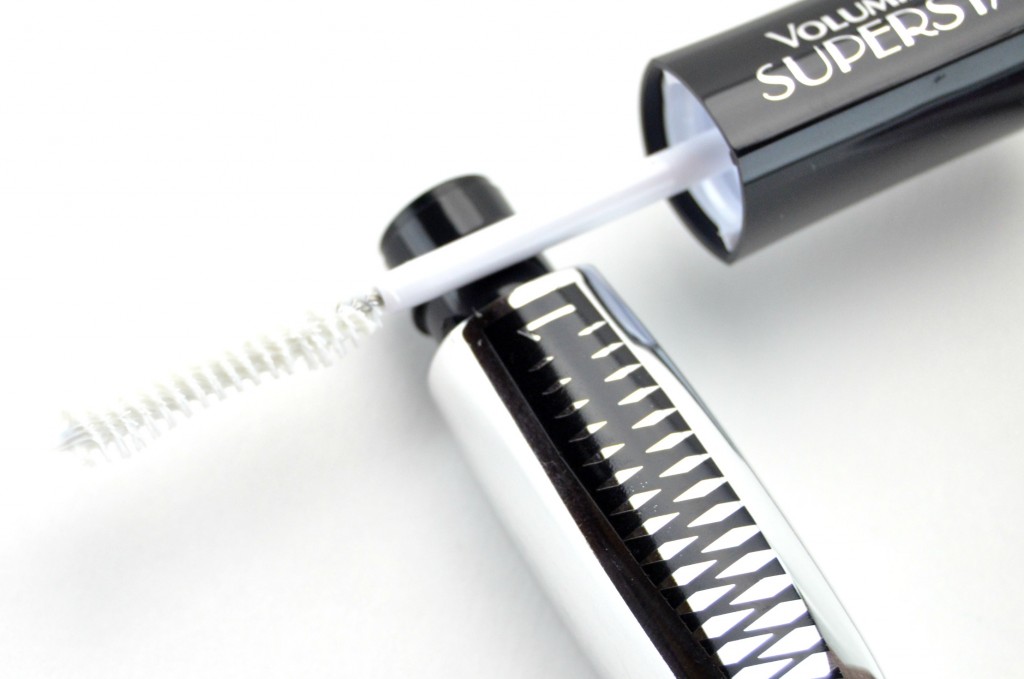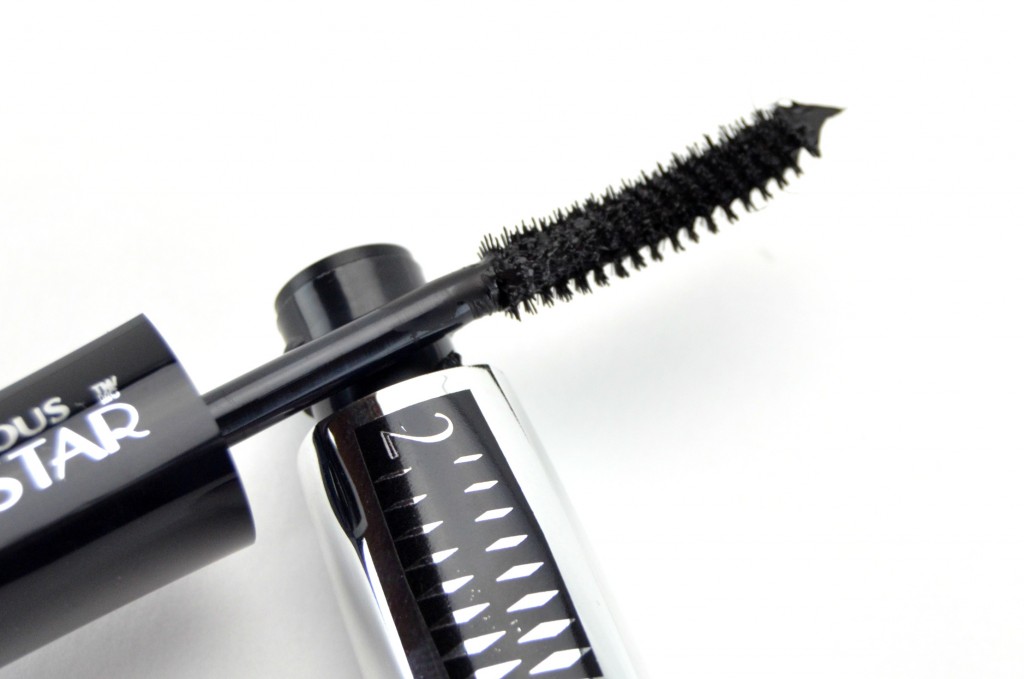 L'Oreal Voluminous Superstar Liquid Eyeliner features a flexible tip that naturally follows the contour of your eyelid for an effortless and single movement stroke. It's unique ink reservoir releases ink gradually as you draw a line, while the tip adjusts to your eye curves, almost like a calligraphy pen.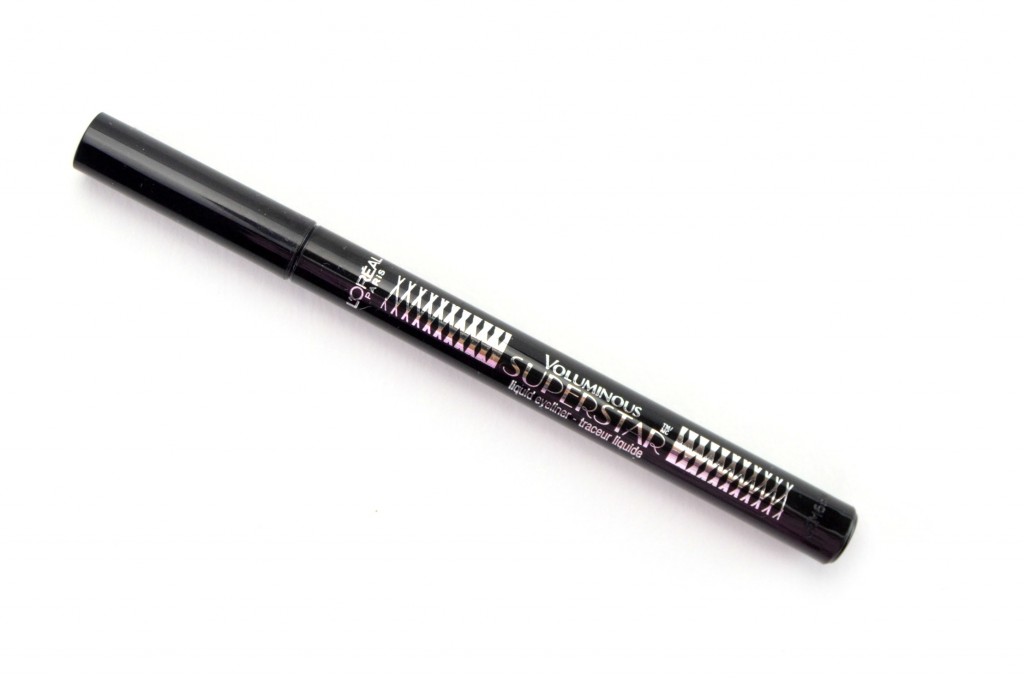 L'Oreal Voluminous Superstar Liquid Eyeliner effortlessly allows you to go from a super thin, to super thick line and creates that perfect winged liner look in 1 simple stroke. It provides extreme precision, allowing you to create your basic eyeliner look to a more detailed, dramatic look. It sets and dries fairly quickly without a shiny finish, although it's not completely matte. It glides on beautifully without tugging or pulling on the lash line and it doesn't seem to fade, crack or smudge the entire day. Also, let's just talk about the pigmentation, its outstanding. Wonderfully bold, extremely intense and very black. It comes in Black and retails for $12.99.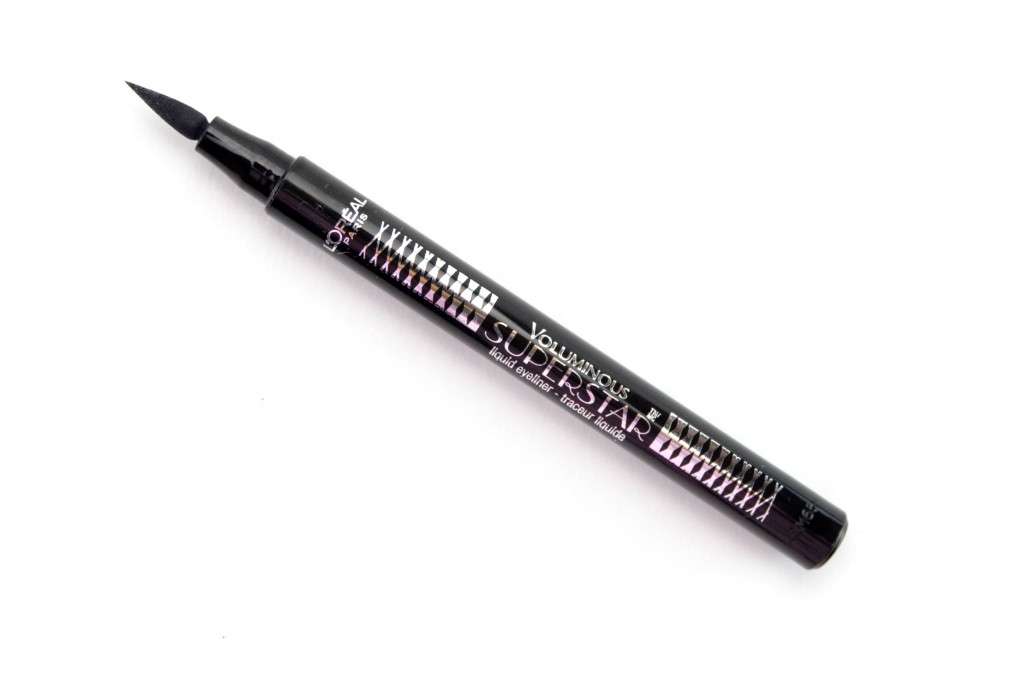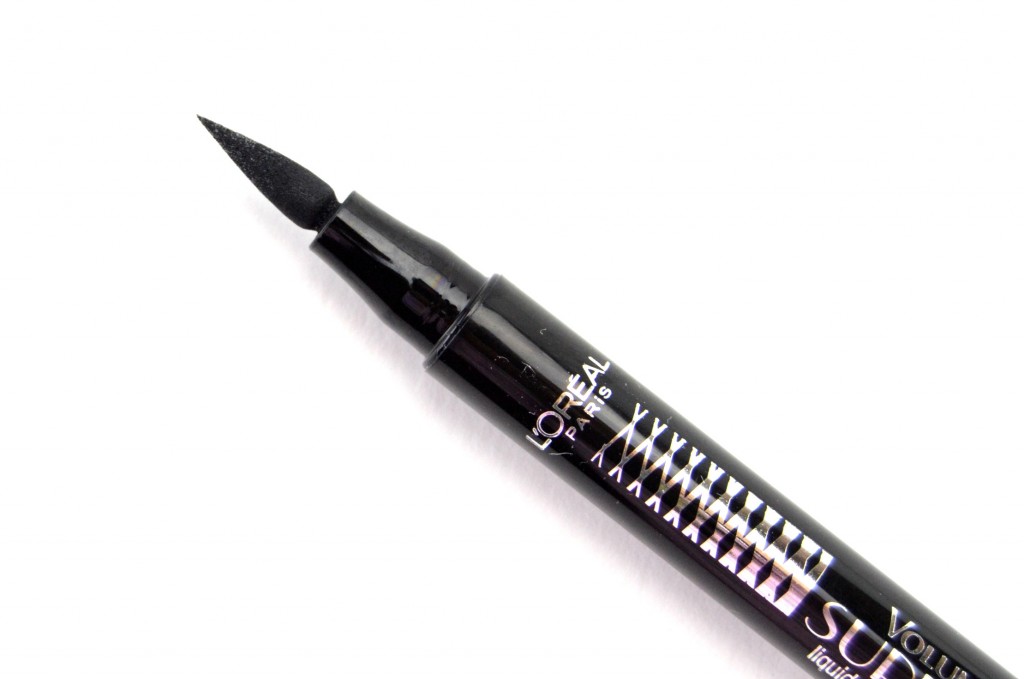 L'Oreal True Match Lumi Cushion features a patented and micro- aerated cushion that's drenched with water enrobed pigments to provide an extremely natural, luminous finish. Its light as air formula glides on effortlessly like a good liquid foundation should, but provides an incredibly fresh and glowing finish.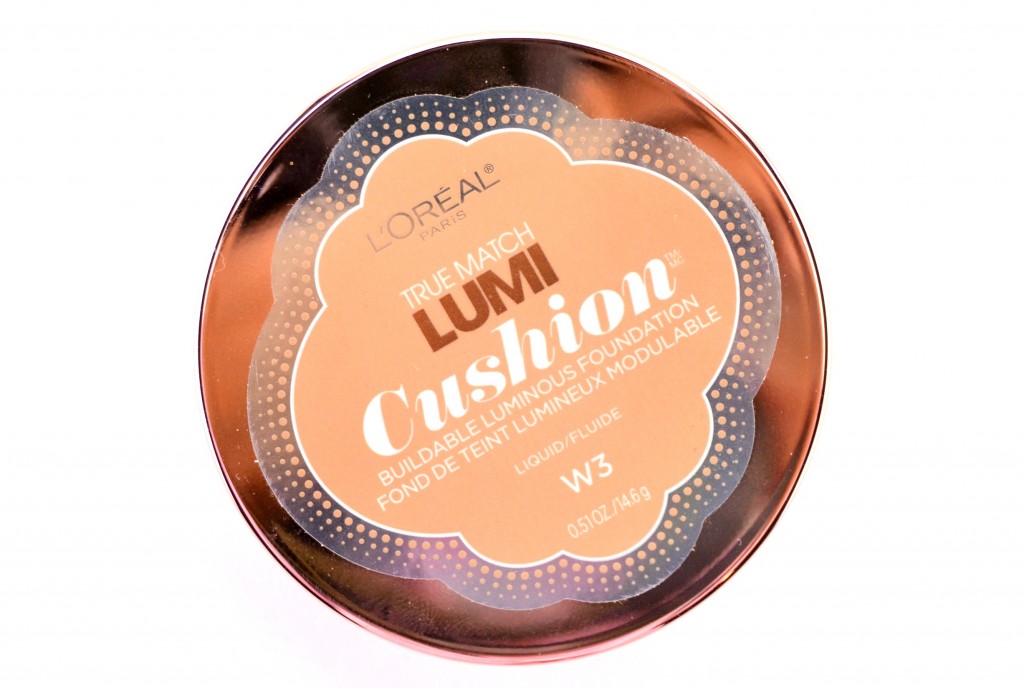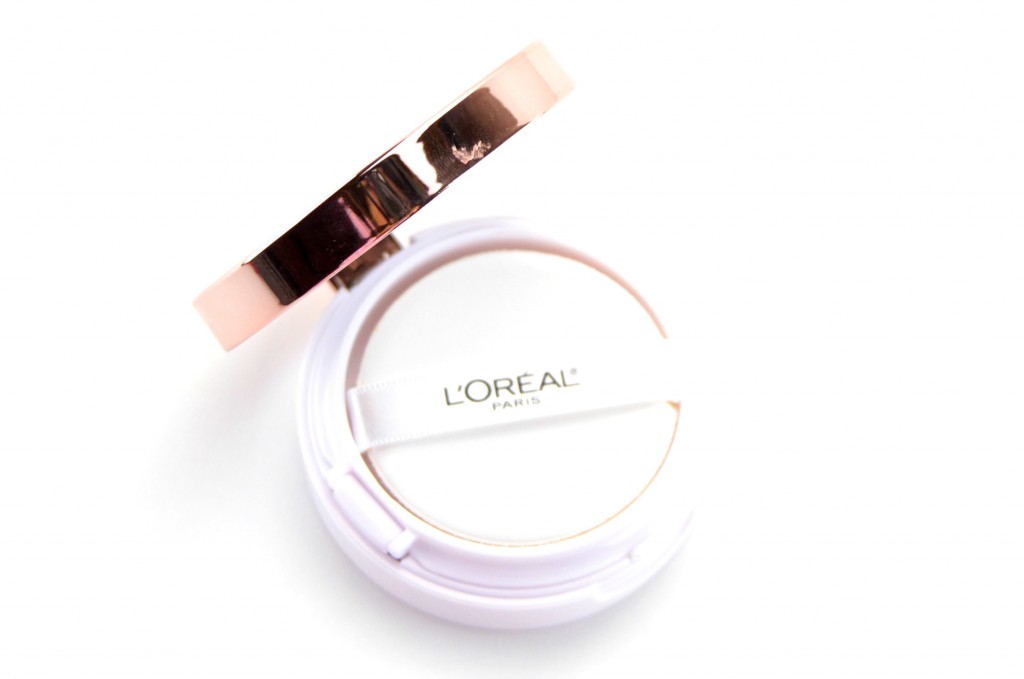 L'Oreal True Match Lumi Cushion comes in a round, rose gold and white compact with a liquid-dispensing cushion foundation found within. When you first open the compartment, you'll see a puff applicator and full-size mirror on the inside lid. When you open up the second compartment, you'll see the cushion foundation. The two step compact will ensure that your foundation won't dry up as quickly, as long as you tightly close both lids after each use. It has a rich, creamy and velvety smooth texture that gives a slight cooling sensation upon first application. Although it's fairly buildable, taking you from a sheer to medium coverage, don't expect to get full-coverage out of this foundation. Instead it gives an almost air-brushed, completely natural effect. It has an extremely lightweight, completely comfortable finish that doesn't oxidize or fade throughout the day. It sets and dries fairly quickly, to a satin matte finish that gives a luminous glow without looking too shiny. If you're looking for a natural, radiant look finish that lasts a solid 10+ hours, without looking shiny or greasy, you're going to love this.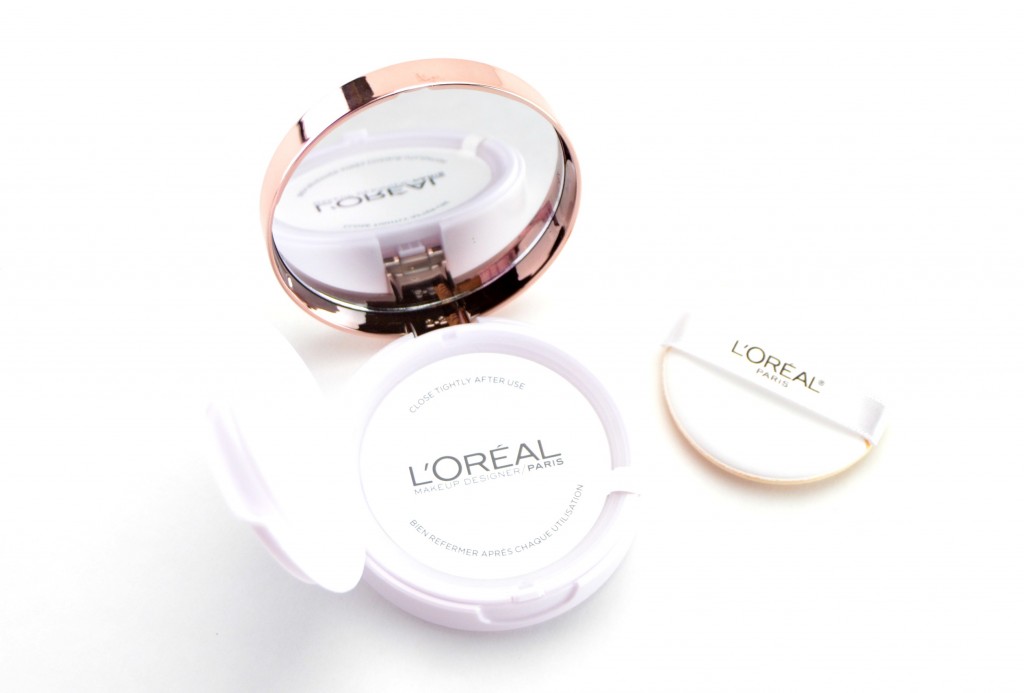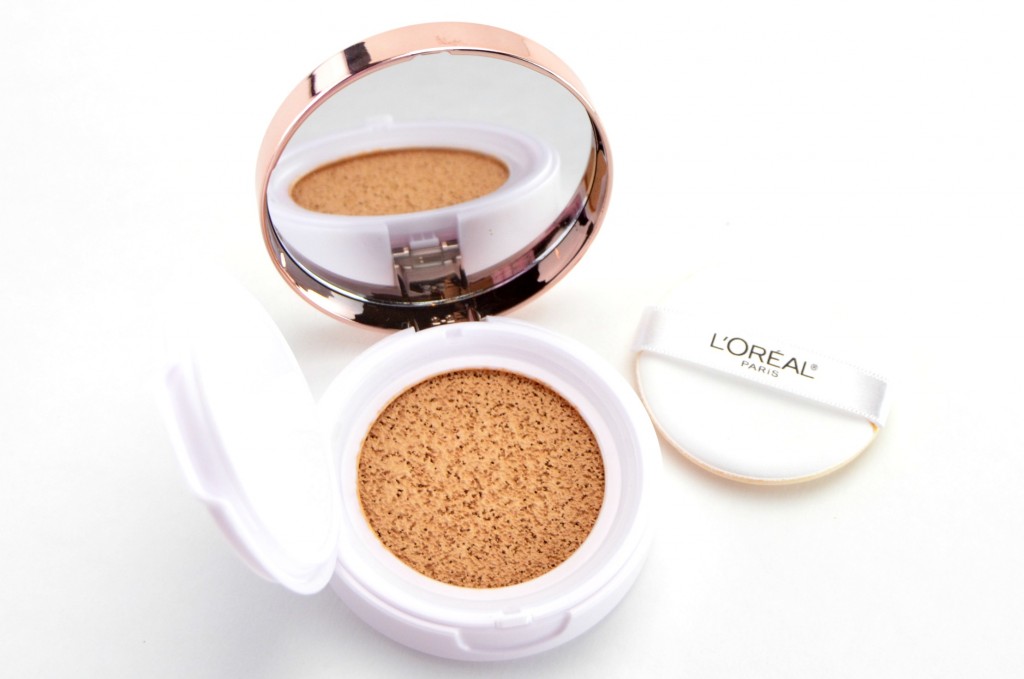 To apply, you simply press the L'Oreal True Match Lumi Cushion sponge into the cushion to lightly release the liquid foundation and then gently tap the sponge with the foundation onto your skin. You can easily build up the coverage to your desired look, without it becoming too heavy, thick or caky. It provides a completely soft and flawless look, no matter how much product you apply. It comes in 8 new shades and retails for $29.99.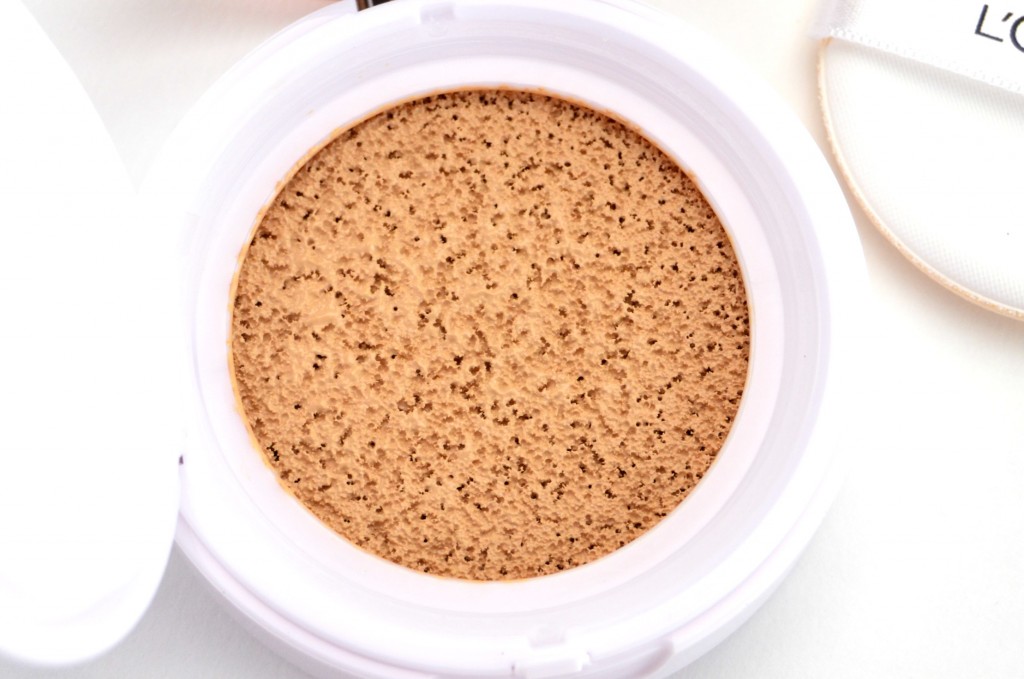 L'Oreal Le Matte features a liquid velvet complex that provides a soft-touch sensation combined with pure pigments for pure intensity. It comes cased in a sleek, pen-like applicator for easy application and precision. It helps to dramatically define lips and fully colour them in for true opaque colour that never looks or feels dry. It's enriched with argan and safflower seed oil for all day softness and hydration, along with vitamin antioxidant protection. L'Oreal Le Mattes are perfect for those looking for the matte trend this season without the stiff, drying or uncomfortable feel of other matte lipsticks. It comes in a colour coordinating retractable tube, the colour on the outside packaging, is the colour found within. You can apply directly to the lips as a lipstick or lipliner and its creamy, lightweight formula glides on effortlessly. It's highly pigmented and provides medium to full coverage in a swipe or two. It's extremely opaque, gives a completely matte finish and is very comfortable to wear the entire day. It's actually quite moisturizing and wears for a solid 4+ hours before slowing starting to fade. It comes in 5 new shades and retails for $9.99.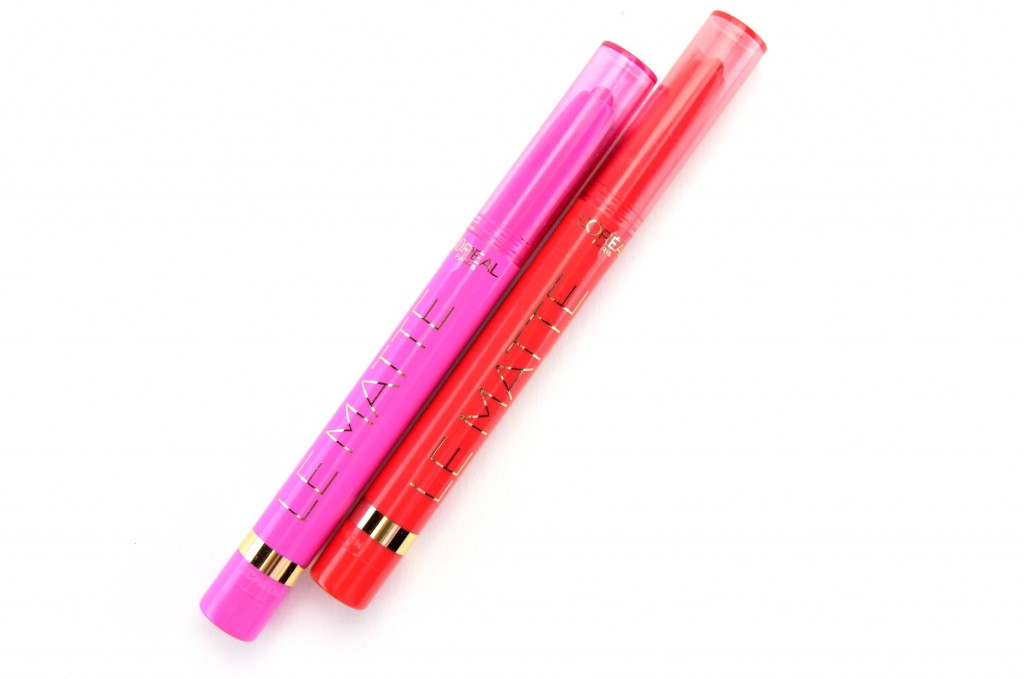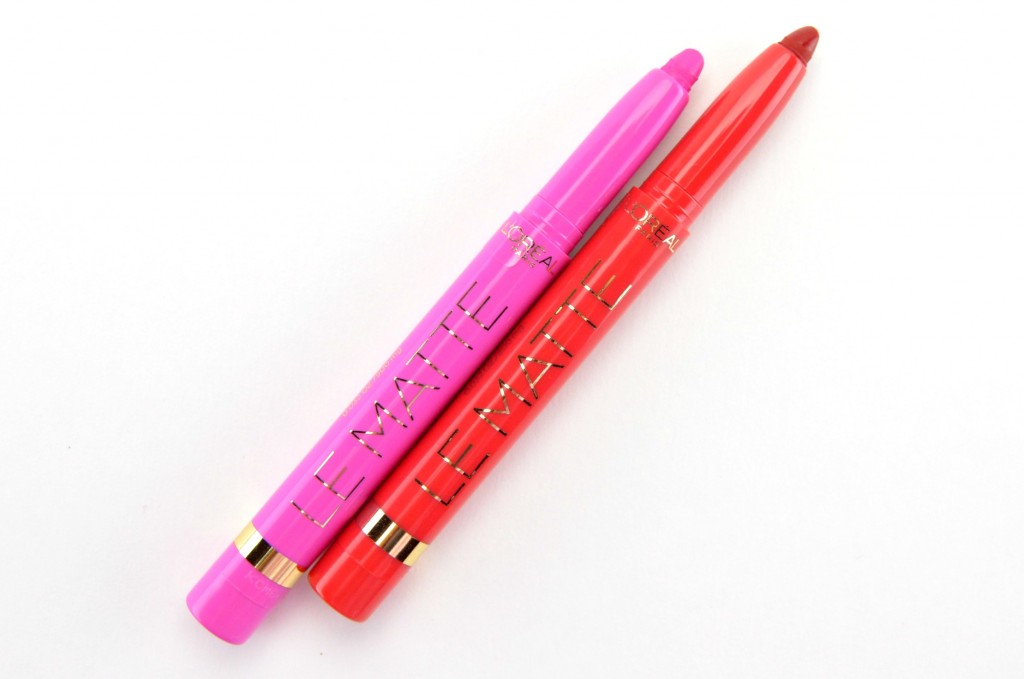 L'Oreal La Lacque boasts a liquid silk complex with the same pure pigment like the L'Oreal Le Matte, but with a truly opaque, shiny finish. It too comes in a pen-like format for effortless application and a high shine finish. Lips are left looking incredibly juicy and glossy without feeling sticky or goopy. It also comes with the same argan oil, safflower seed oil and vitamin infused formula for all the same great benefits and has pretty much the same texture and feel as the Le Mattes, but with a slightly drier, glossier finish. It comes in 3 new shade and retails for $9.99.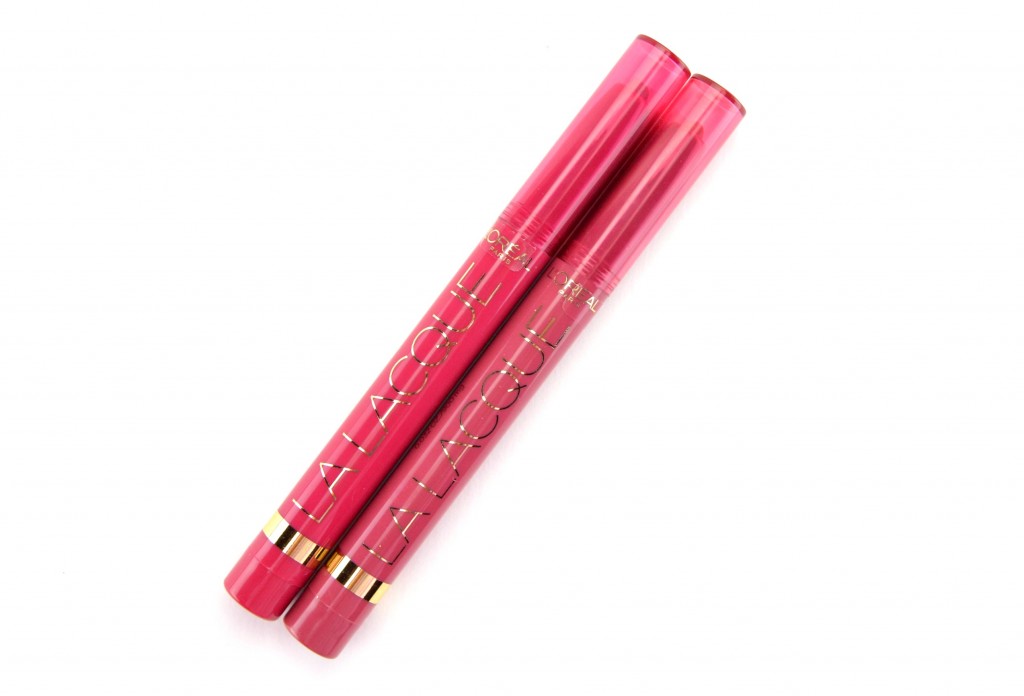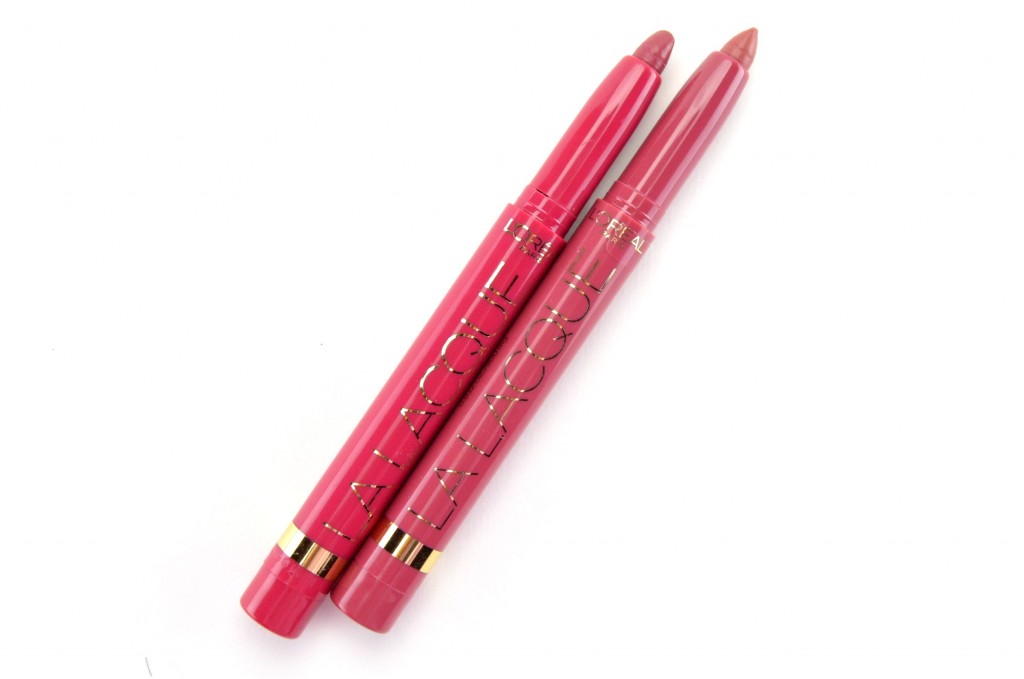 L'Oreal La Lacque in Lacque-y Charm and Lacque-y You and L'Oreal Le Matte in Matte For Me and Mad For Matte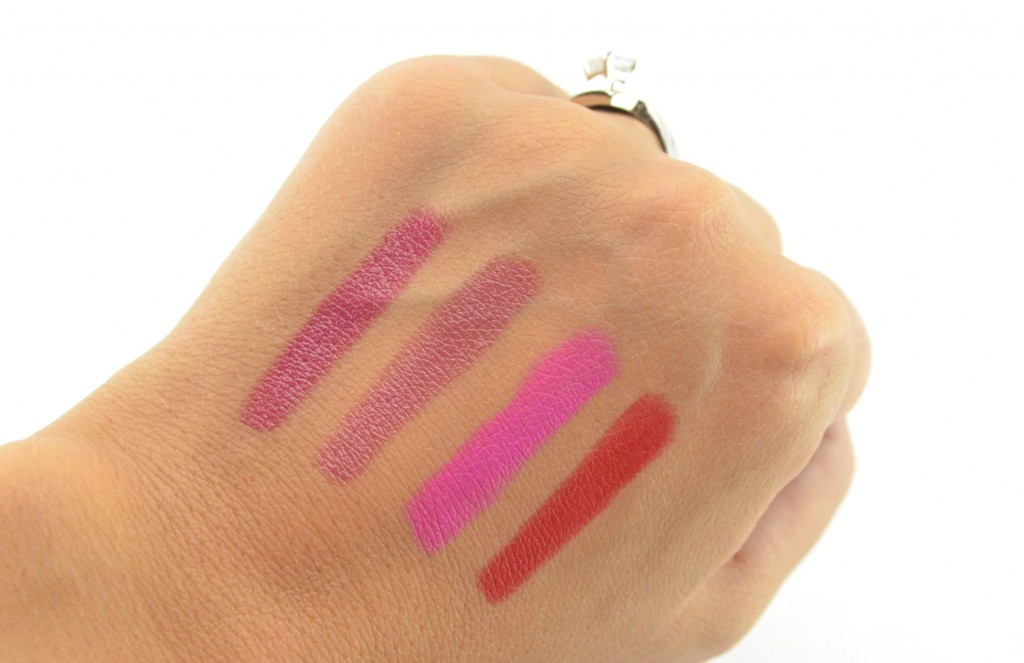 Also new this season, L'Oreal Brow Artist Genius Kit in 2 shades and retails for $17.99.