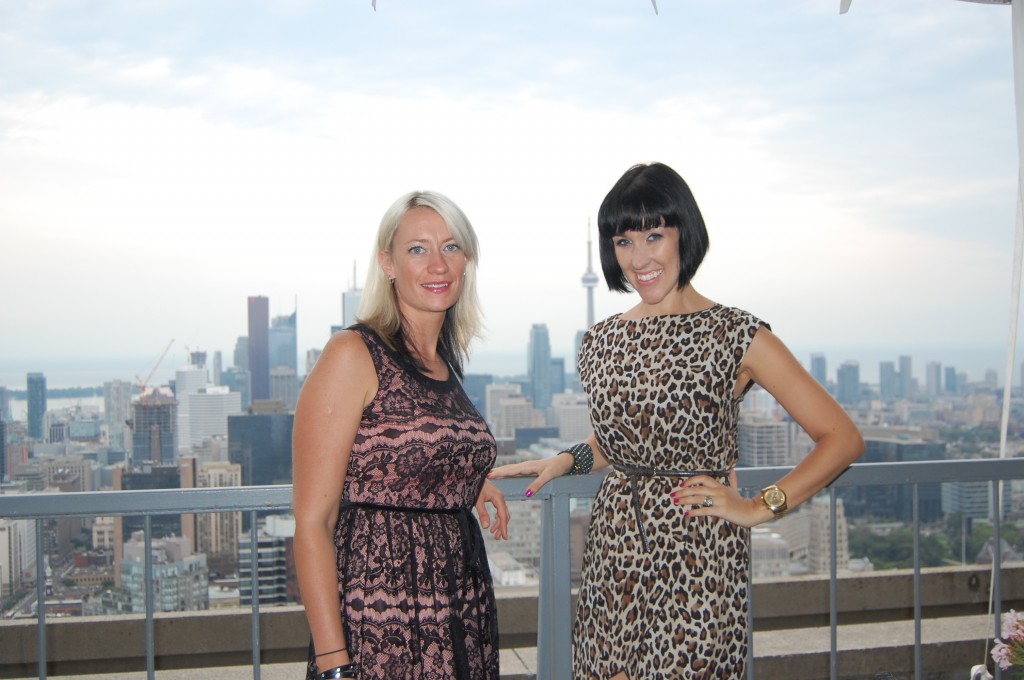 I felt like a celebrity on Friday as I was in Toronto for Tiff (Toronto International Film Festival) and was able to walk some beautiful red carpets (okay not real red carpets) but for Bell Canada, Veet Canada, L'Oreal Paris and Tiff's Red Carpet, yippee! 
The main reason I was in Toronto was because I had the honors of attending L'Oreal Paris Red Carpet Style Stars Event held at the ever so chic Panorama Lounge up on the 51st floor in the Manulife Building in downtown T.O. and let me tell you… what a view!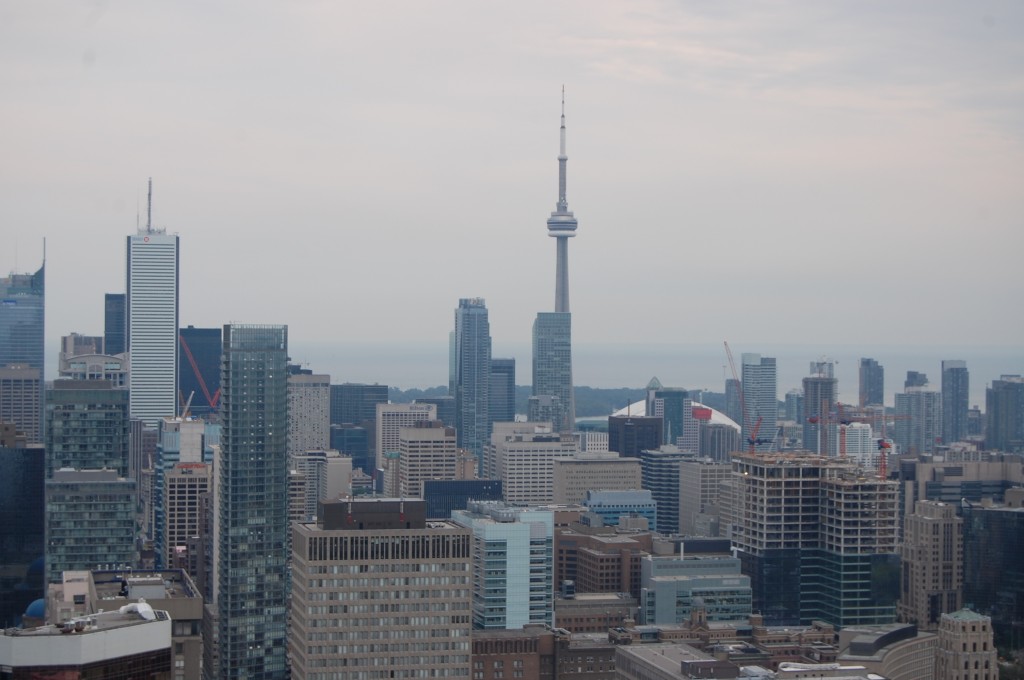 L'Oreal Paris is one of TIFF's huge number one sponsor and they wanted to include everyone in the TIFF experience so if you're in the Toronto area this week make sure you stop by their beauty lounge located right across from Roy Thomson for a free full size product of your choice. Yes that's correct a full size product just for you, just for showing up and saying hi. You can pick from several different products, anything from lip colour to nail polish to hair products. You can also get complimentary manicures at their "Nail Bar" with a selection of 27 Colour Riche Nail polishes to pick from, how amazing is that? L'Oreal Paris really cares about their customers and this is just one way for them to say thanks for all your support over the years. Even though I was attending the L'Oreal Paris Red Carpet Style Stars Event that night, I still had to swing by their beauty lounge to see what it was all about. It was set up perfectly, right in the heart of all the TIFF excitement. I was lucky enough to pick up one of their colour riche lipsticks.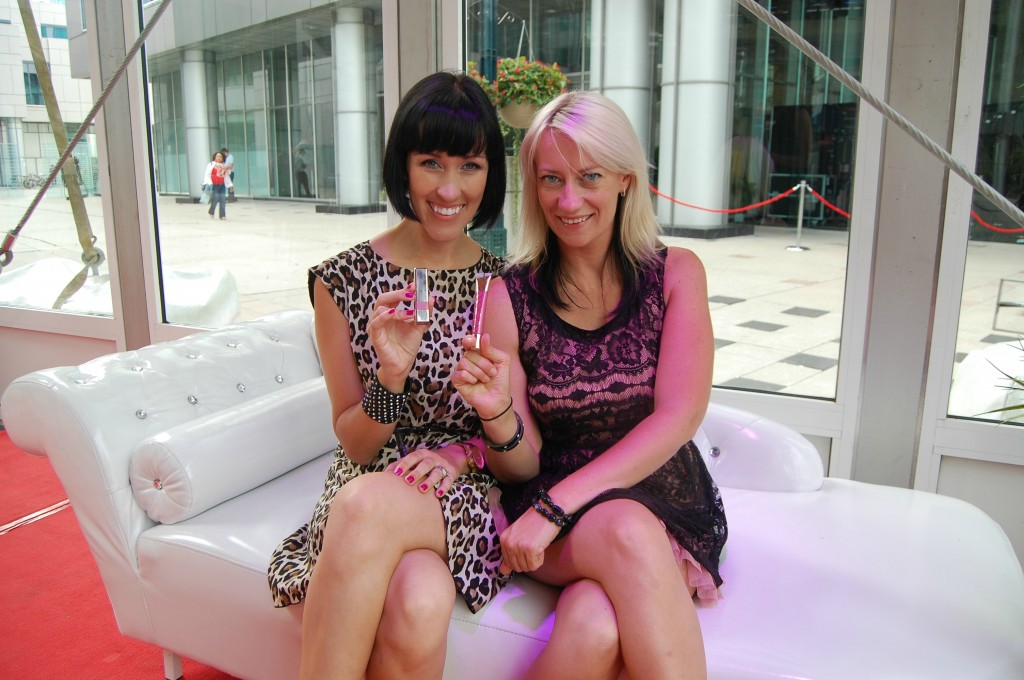 L'Oreal Paris has created a limited edition TIFF Festival '12 Simply Chic cosmetics collection for those not able to attend the festival but still wanna feel like a star. It's a 9 piece collection which includes two face products (Magic Skin Beautifier BB Cream and Magic Smooth Souffle Blush in Angelic), three lip products (Colour Riche Lip Liner in Beyond Pink and Colour Riche Lip Colour in Peach Fuzz and Golden Splendor), three eye products (Voluminous Smoldering Eyeliner in Black, La Couleur Infalliable Eye Shadow in Pepsy Coral and Voluminous Power 24 Hour Mascara in Blackest Black) and one nail product (Colour Riche Nail Colour in Red Tote).It's perfect for creating a chic, glamourous look for that special event, a hot date or a night out on the town with your girlfriends. 
Okay onto the event, I don't think L'Oreal Paris could have picked a better location than the Panorama Lounge; it was just breath-taking. Personally I think it's much better than the CN Tower, you could see the entire city and it was a perfect night for taking in the view. 
Everyone had the chance to play around with some products, test them out and learn how to get celebrity looks using some of L'Oreal Paris products. They had different stations set up where you could see which products to use to get the hottest looks right off the red carpets of some of the top A List Celebs. 
Of course with all the experimenting and testing of products one might defiantly work up an appetite, not to worry, L'Oreal Paris had us taken care of with a ton of finger foods and plenty of cocktails to keep everyone very very happy!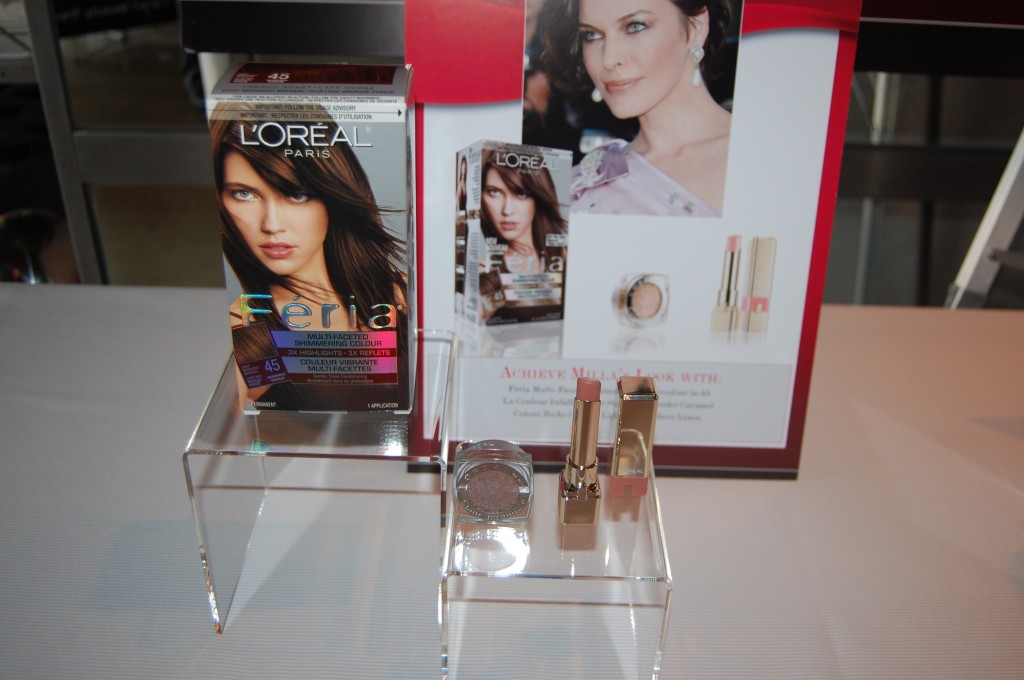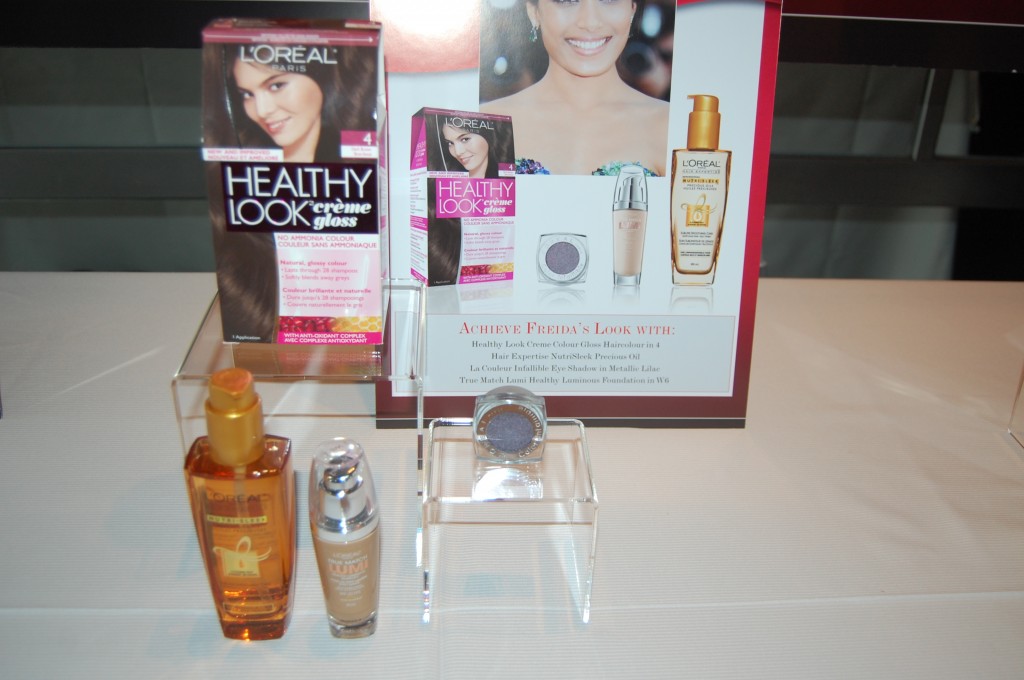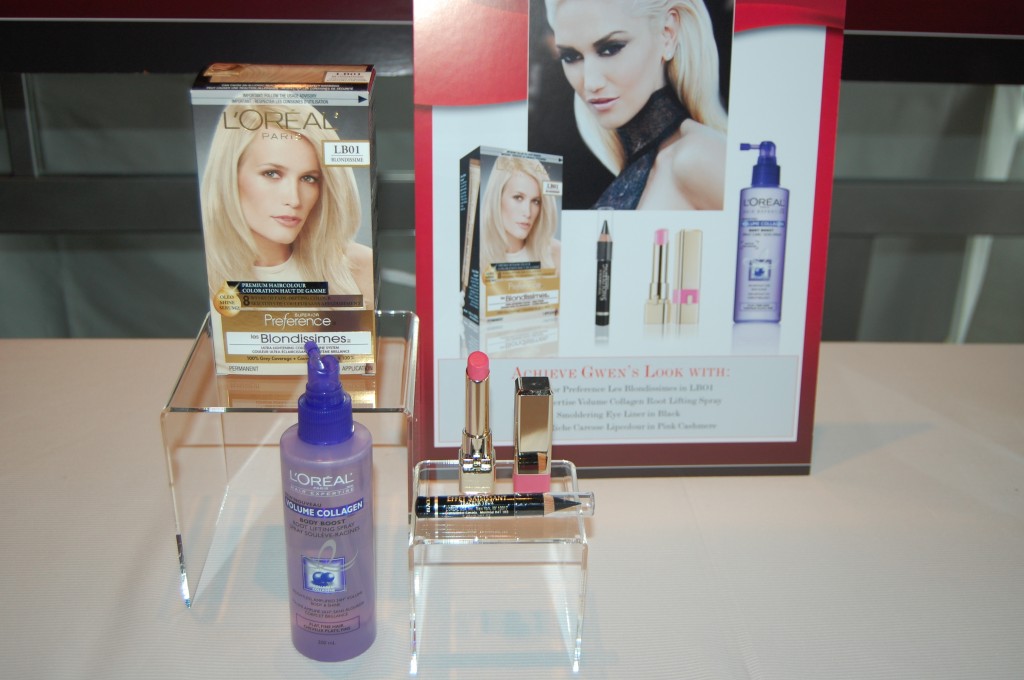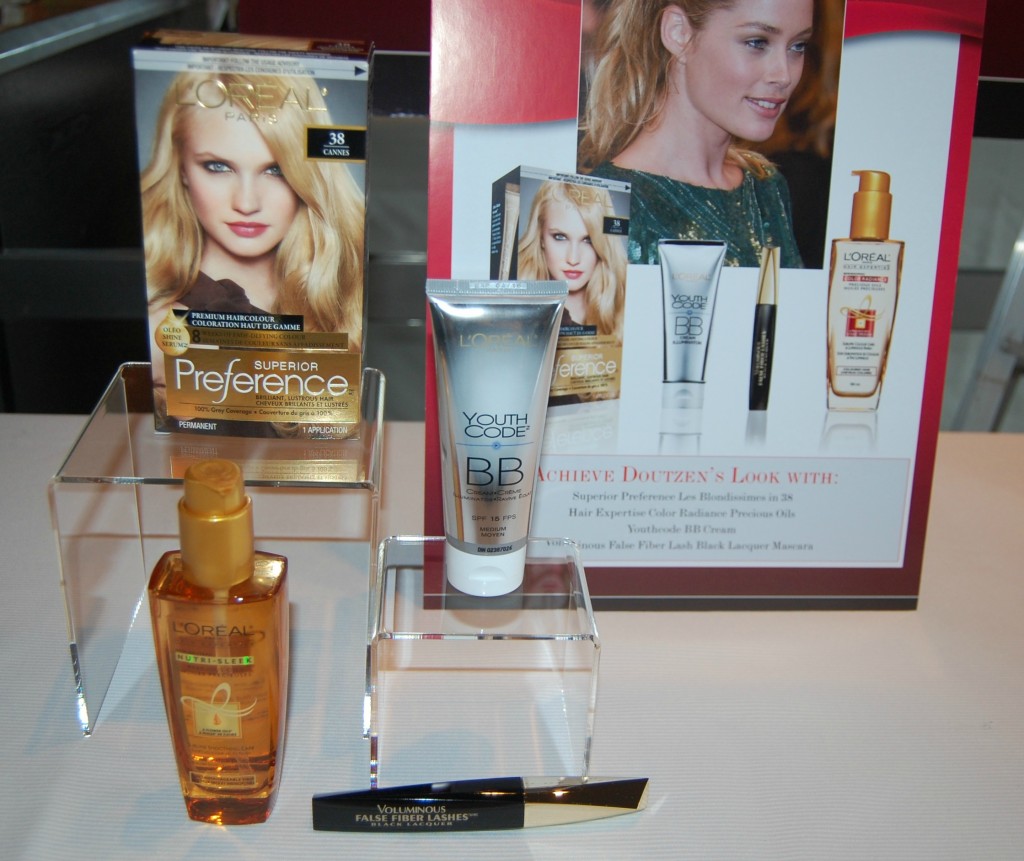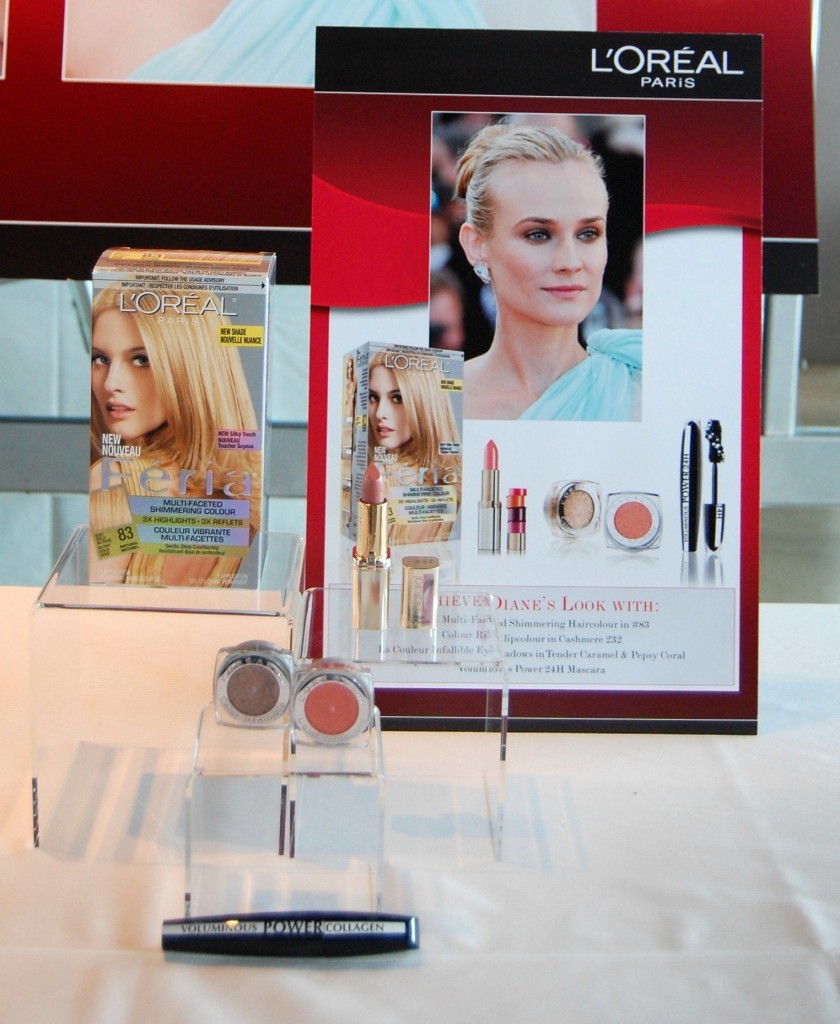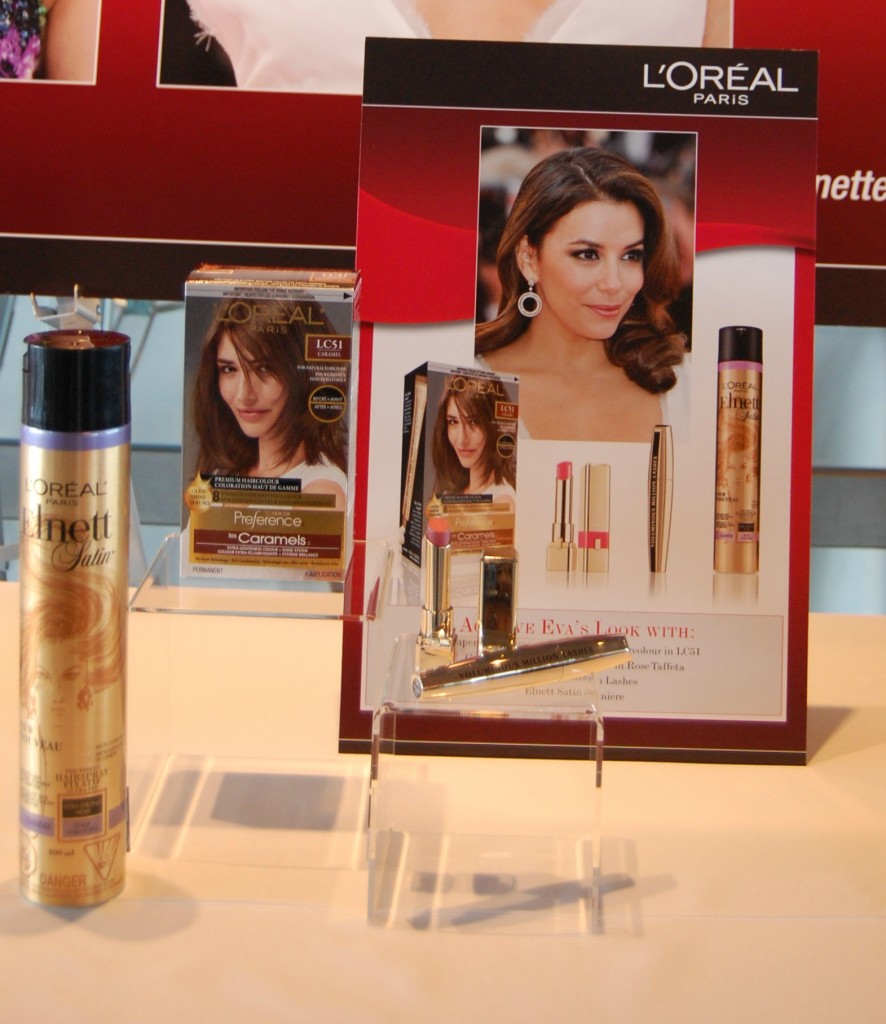 The event had a full presentation put on by Eric Delmonaco, official hair & coulour expert for L'Oreal Paris Canada and Johnny Lavoy consulting hair expert for L'Oreal Paris USA and celebrity hair stylist, also on the hit TV show Project Runway! They both talked about hair trends for Fall 2012, how to achieve celebrity looks using L'Oreal hair care products, hot new cuts, colours and styles for your face shape and a little about make-up and picking the correct colours to best suite you.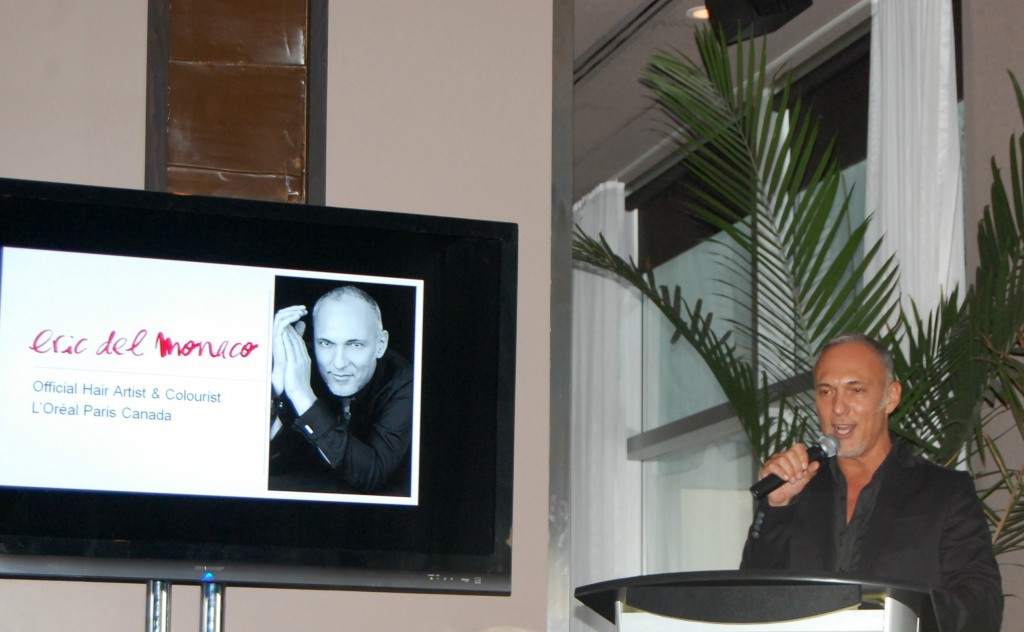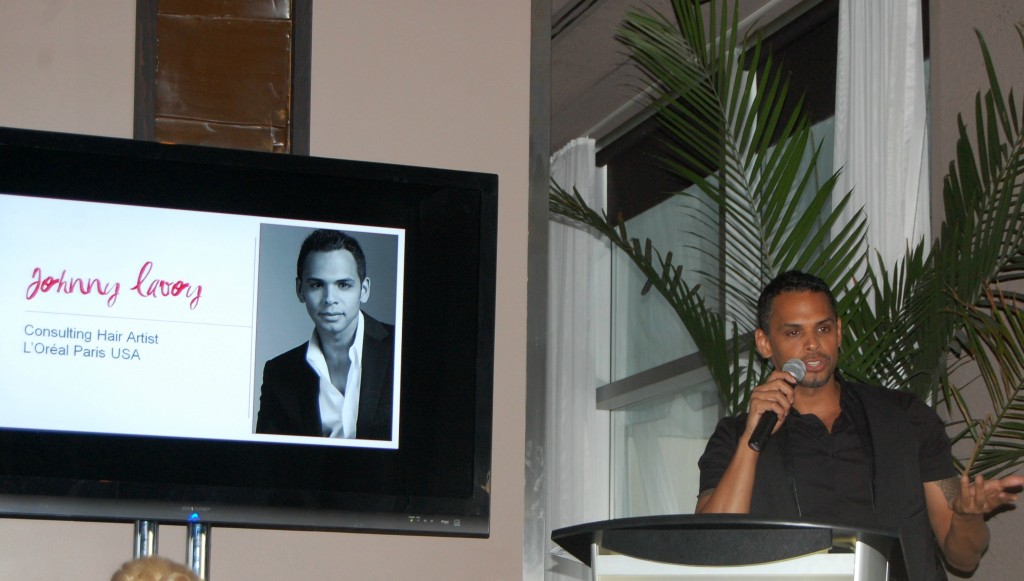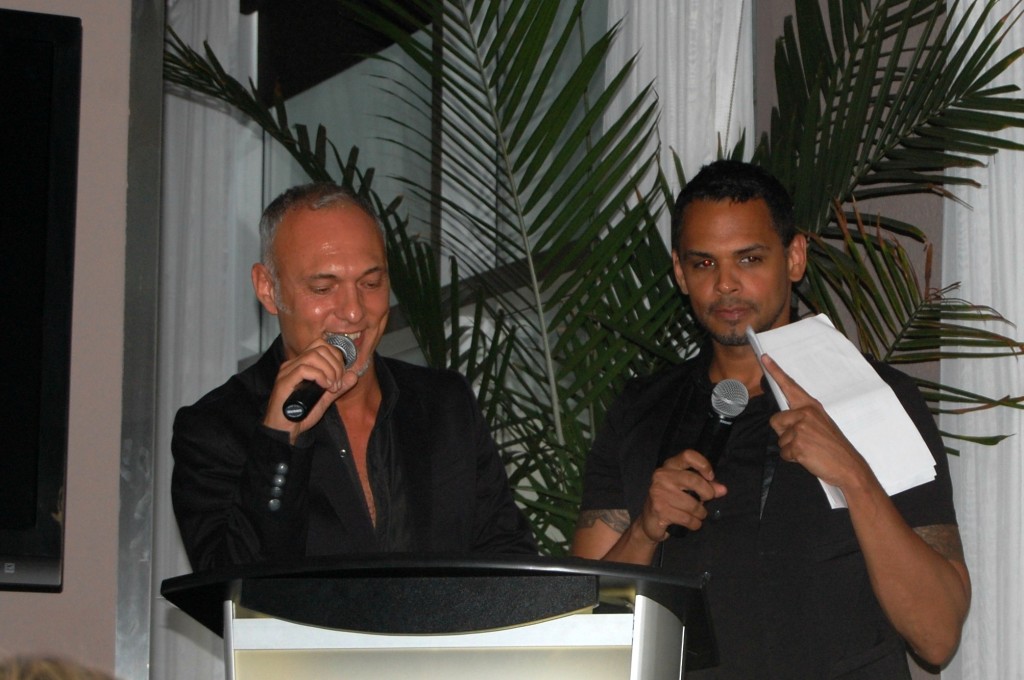 I had the chance to have a photo op and quick chat with both of them about my hair. I was thinking about changing my hair, and the more they talked about not being scared to change your look in their presentation it got me thinking I might want to go back to being a blonde? They both told me my cut and colour was perfect for my face and skin tone and to not change a thing. I did show them both a picture of me when I had long blonde hair (about 4 years ago now) and they both said they prefer the look I'm rocking now, much more trendy with an edgy feel to it. Enough said… I'm sticking with it, they know best!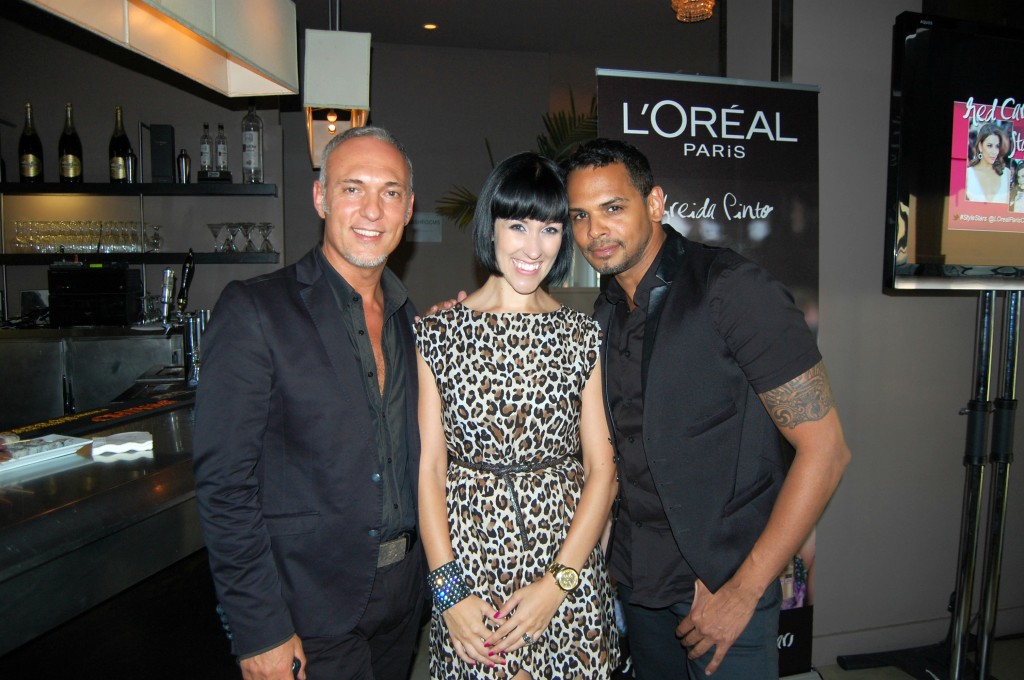 I finally got to meet some amazing beauty bloggers that I've be somewhat stalking on Twitter for months now, feels that way to me anyways since I only get to chat with them over the internet, never face to face. It was so nice to put the faces to the bloggers on a more personal level, finally!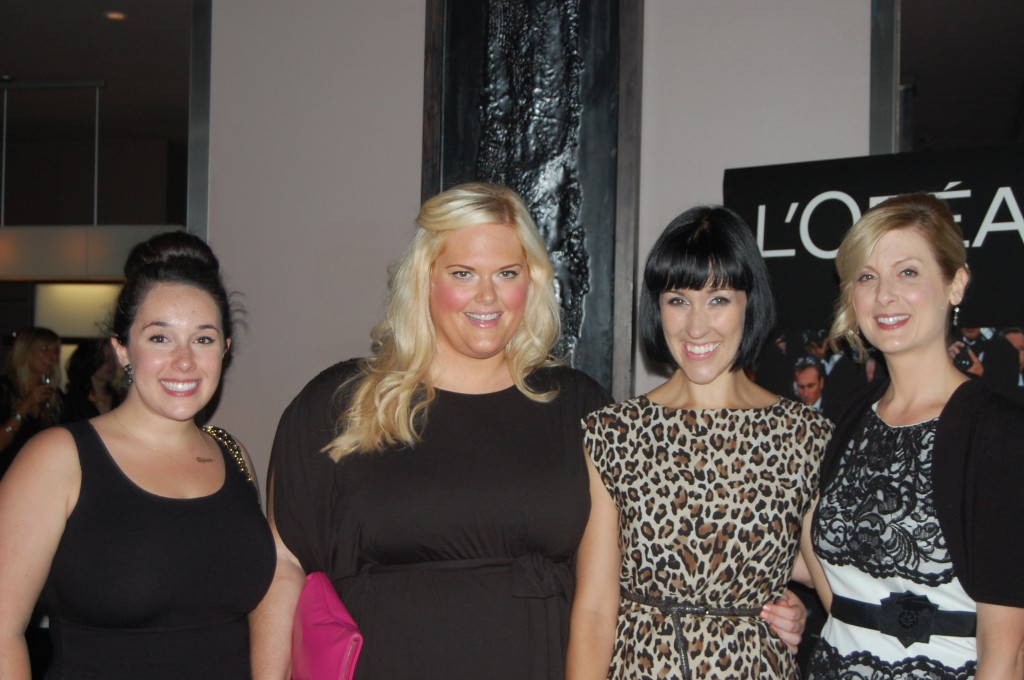 Stephanie from Stephanie Fusco,  Karyn from Killer Kurves &  Meredith from Et Tu And You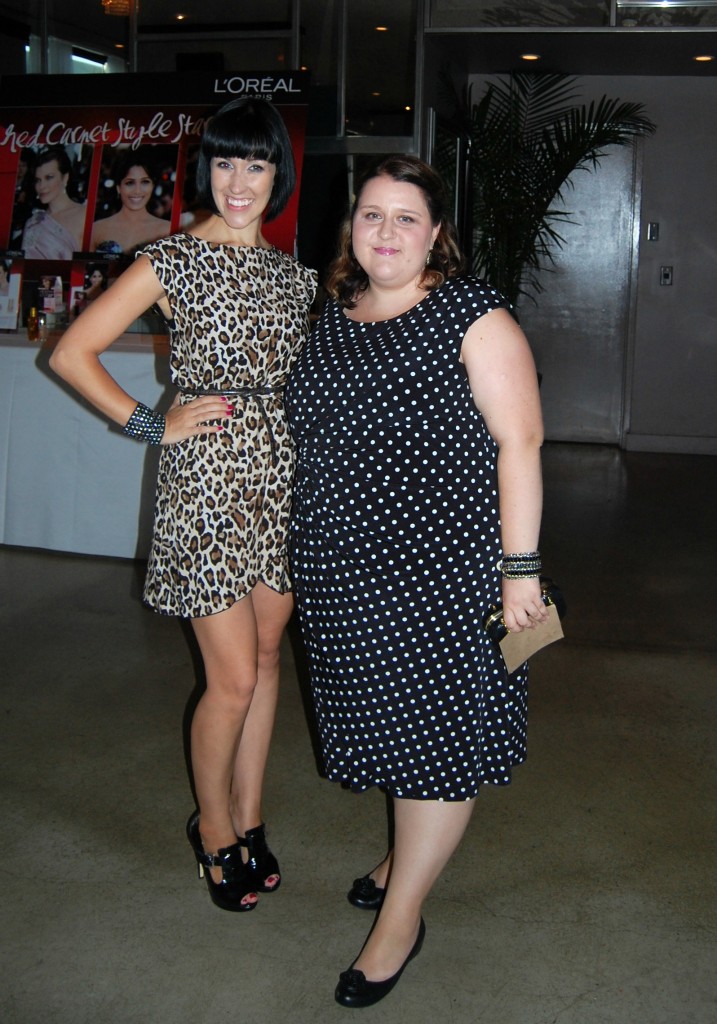 Alicia from Funny Face Beauty 
I'm not the only one that carries a suitcase for a purse, thanks to Meredith from Et Tu And You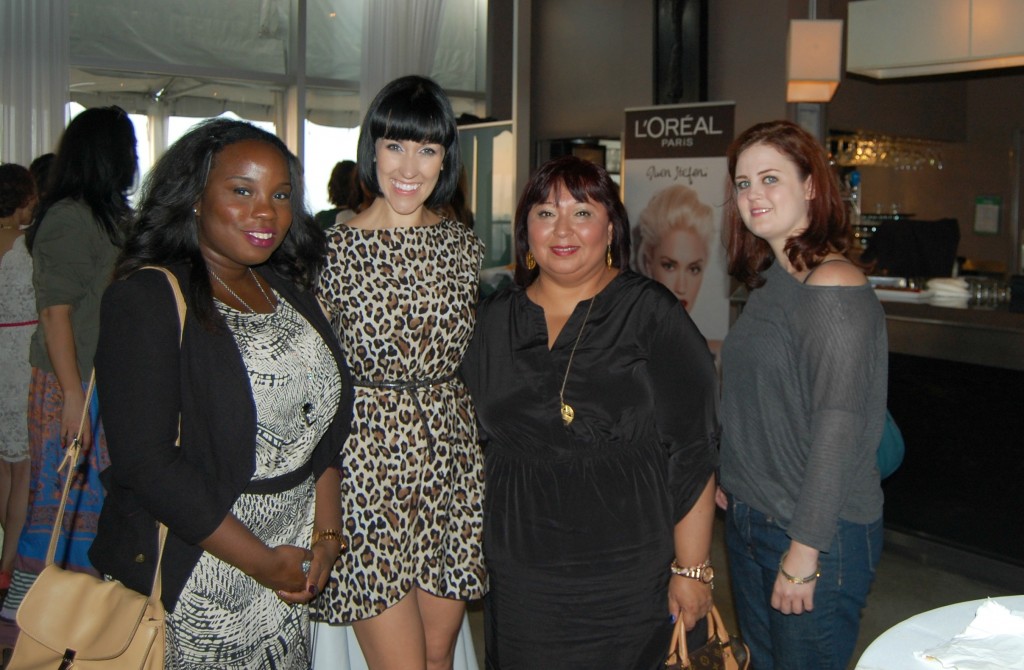 Jenn from Spiced Beauty,  Ande from Make Me Over Ande & Jill from Batting A Lash
Now it wouldn't be a red carpet event without a wicked swag bag to take home and L'Oreal did an amazing job at making us feel extra special on our way out the door.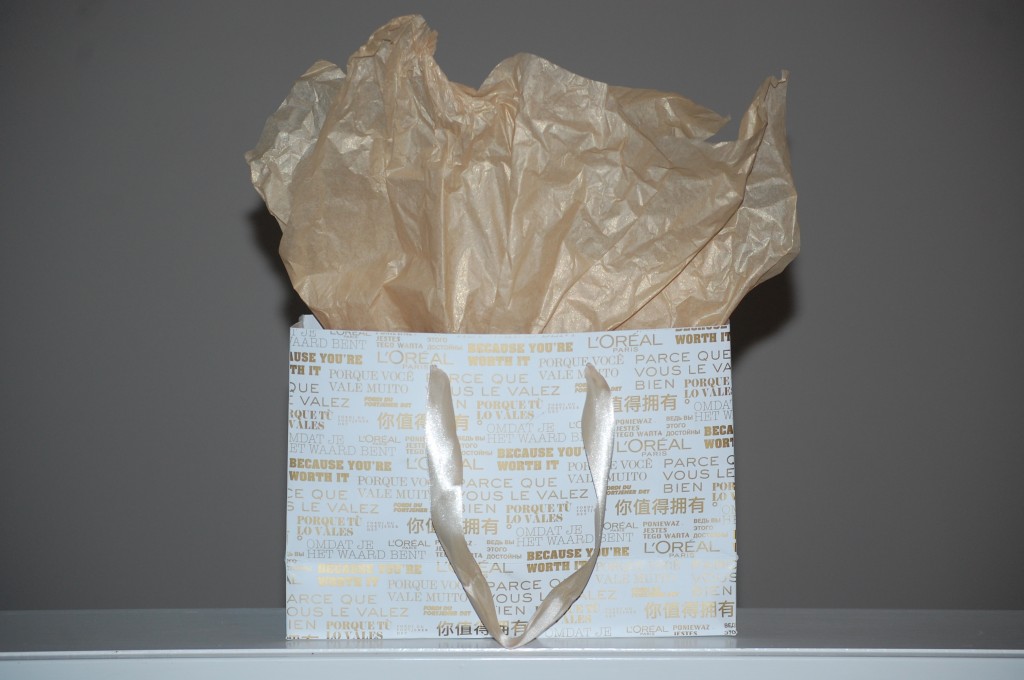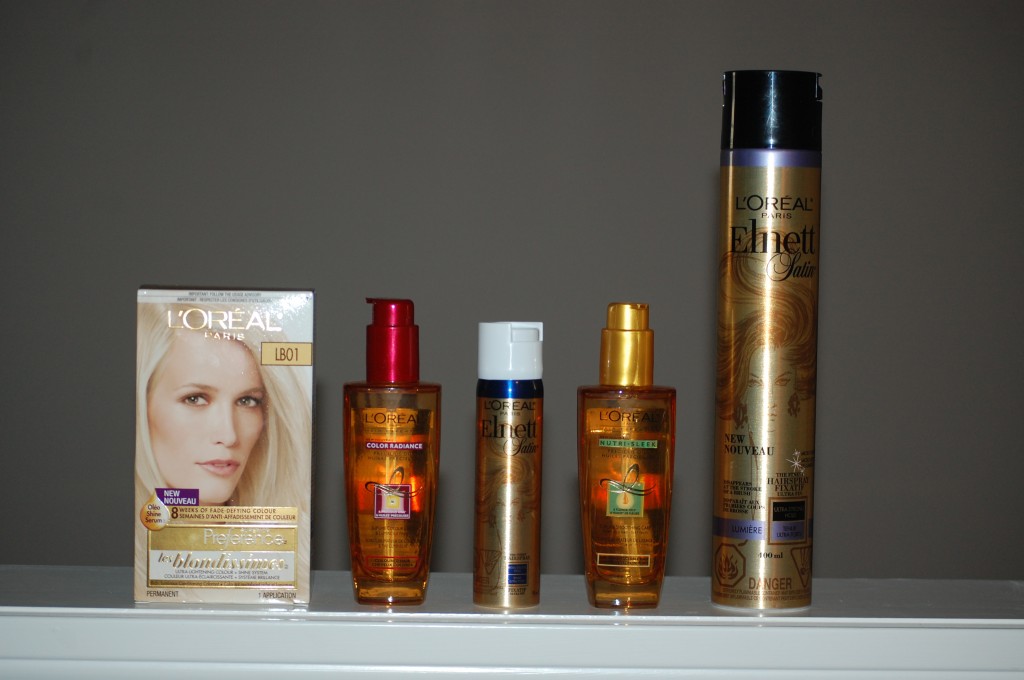 L'Oreal Superior Preference Les Blondissimes in LB01 (maybe this is trying to tell me something, "go back to blonde?) It's new consumer-friendly packaging and easy-to-follow instructions is why its one of Canada's most popular at-home haircolor systems. Retail price $14.99 
L'Oreal Hair Expertise Color Radiance Precious Oils nourishes and protects colour-treated and highlighted hair, while making it incredibly soft and glossy. Retail price $9.99 
L'Oreal Elnett Satin Lumiere Mini Hairspray is the legendary hairspray of choice for red carpet events and cover photo shoots because it instantly gets your hair ready for the spotlight. Its micro diffuser sprays ultra-fine and disappears at the stroke of a brush, offering strong, clean hold with a dazzling star-worthy shine and a soft satin touch. Retail price $7.49 
L'Oreal Hair Expertise Nutri-Sleek Precious Oils nourishes the hair fiber and helps to protect it against daily aggressors such as over-washing and over-styling with heat appliances. Retails price $9.99 
L'Oreal Elnett Satin Lumiere Hairspray delivers brilliant shine with a new ultra strong hold formula, the strongest hold ever for the brand. Retail price $14.99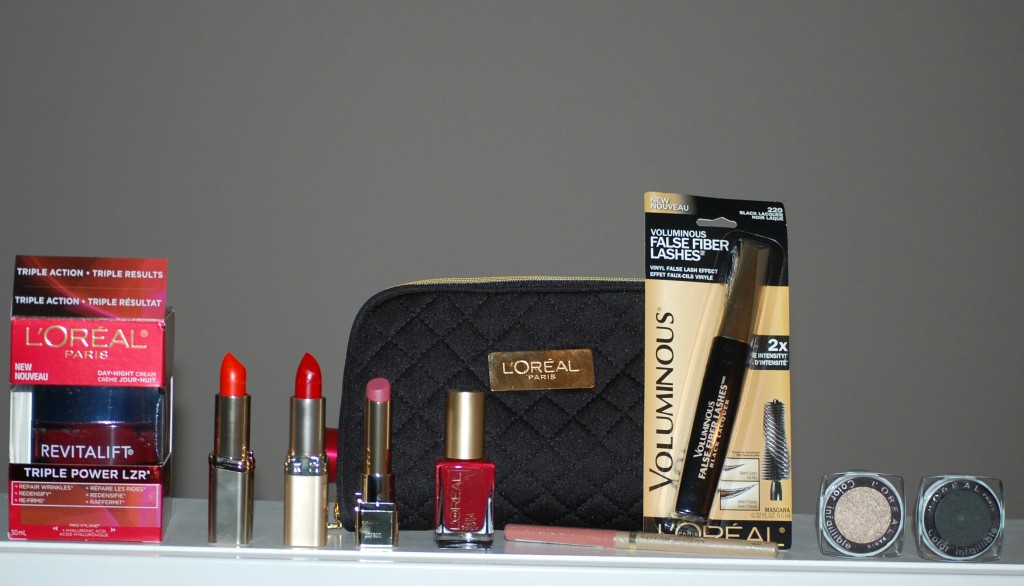 L'Oreal Revitalift Triple Power LZR Repair which helps re-firm and re-densify. Laser efficacy in a jar, retail price $35.99 
L'Oreal Color Riche Lipstick in Neonic Orange #406 Retail $10.99 
L'Oreal Color Riche Lipstick in True Red #315 Retail $10.99 
L'Oreal Color Riche Caresse Lipcolour in Rose Taffeta Retail $12.99 
L'Oreal Color Riche Nail Color in Red Tote #460 Retail $6.99 
L'Oreal Color Riche Lip Liner in Beyond Pink Retail $9.99 
L'Oreal Voluminous False Fiber Lashes in Black Lacquer #220 Retail $10.99 
L'Oreal La Couleur Infallible Eyeshadow in Sahara Treasure #021 Retial $10.99 
L'Oreal La Couleur Infallible Eyeshadow in Ultimate Black #030 Retial $10.99