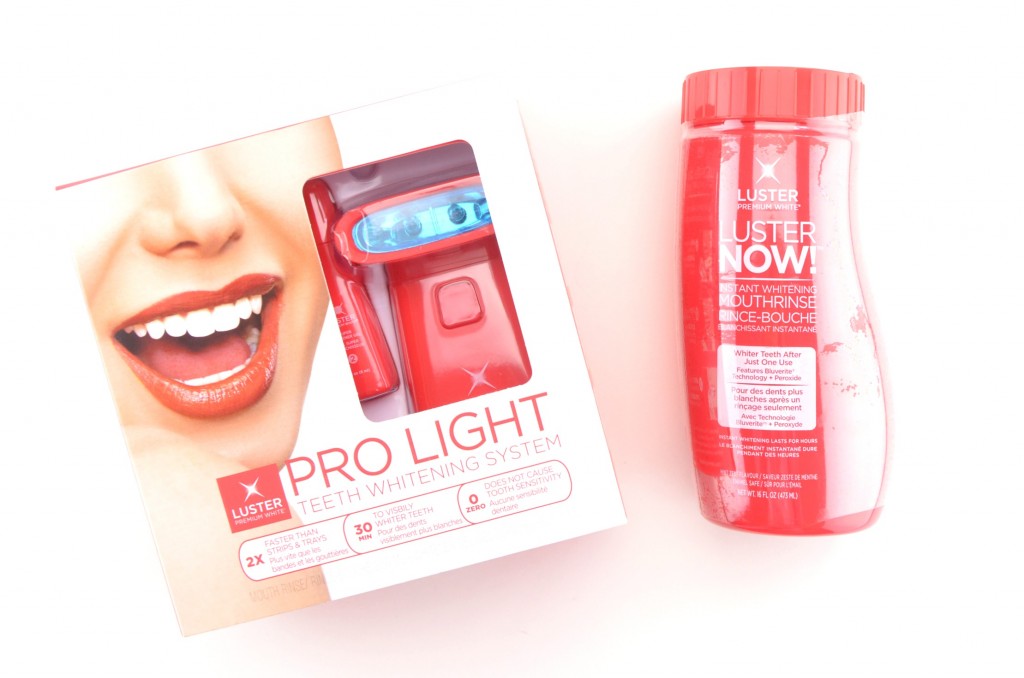 Professional teeth whitening at home
They say our smile is the first thing people notice, so it's only natural we all want whiter, brighter teeth. Our daily activities and lifestyle choices might be getting in the way of having that perfect, pearly white smile though. Yellowing teeth comes from a variety of things from smoking, drinking too much wine, cola, tea and coffee, to sugars and so much more.

A few years ago, after removing my braces, I had professional teeth whitening done (Zoom) at my local dentist's office and hated every minute of it. I'm someone who has a high pain tolerance after years of battling daily headaches and migraines, and never have I felt pain like this before. I wouldn't recommend this treatment to anyone and with the hefty price tag of around $900, I only finished 2 ½ sessions out of the 4 that were offered. I was on a heavy dose of T3 for 3 days following the treatment, because of the "zingers". Keep in mind, I've had multiple surgeries and never had to take a pill for it. Every time the cold air hit my mouth, every time I swallowed, brushed my teeth, ate, talked or pretty much opened my mouth, these so-called zingers would take my breath away for a few seconds. The results were beautiful, movie star white, but the results didn't justify the pain.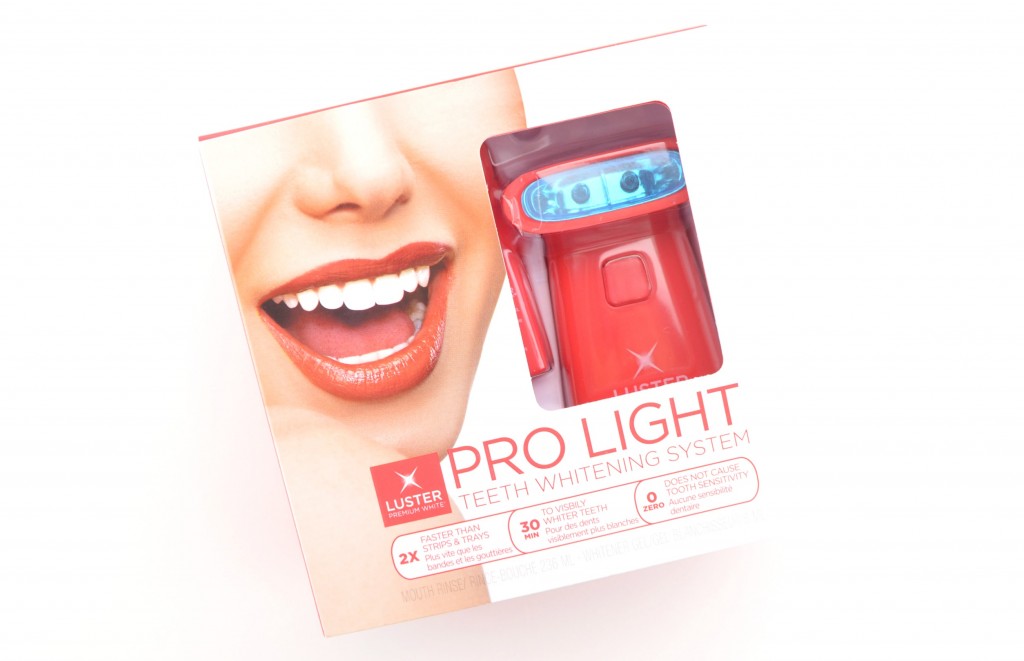 I've used Crest White Strips to maintain my look for these past few years, but I know many people are sensitive to these and are looking for other options. Luster Pro Light Teeth Whitening System is a great alternative for those looking for an over-the-counter take-home kit that doesn't cause tooth sensitivity. It's unlike all those other at home-kits that rely on messy trays and strips that never stay put on our teeth long enough for them to actually work. Luster uses a light system, much similar to the ones used at the dentist office, but for a fraction of the price. Lusters light system uses a paint-on gel and an activating light to whiten your teeth from the comfort of your own home in minutes. It can whiten your teeth up to 6 shades in as little as one hour and on a schedule that best suits your needs. You can complete all your treatments in one sitting or space them out over a few days. The rapid schedule takes only 60 minutes a day, for only 1 day, the weekend schedule takes only 30 minutes a day, for 2 days, the weekday schedule takes only 12 minutes a day, for 5 days and finally the full week schedule takes only 9 minutes a day over the course of a week.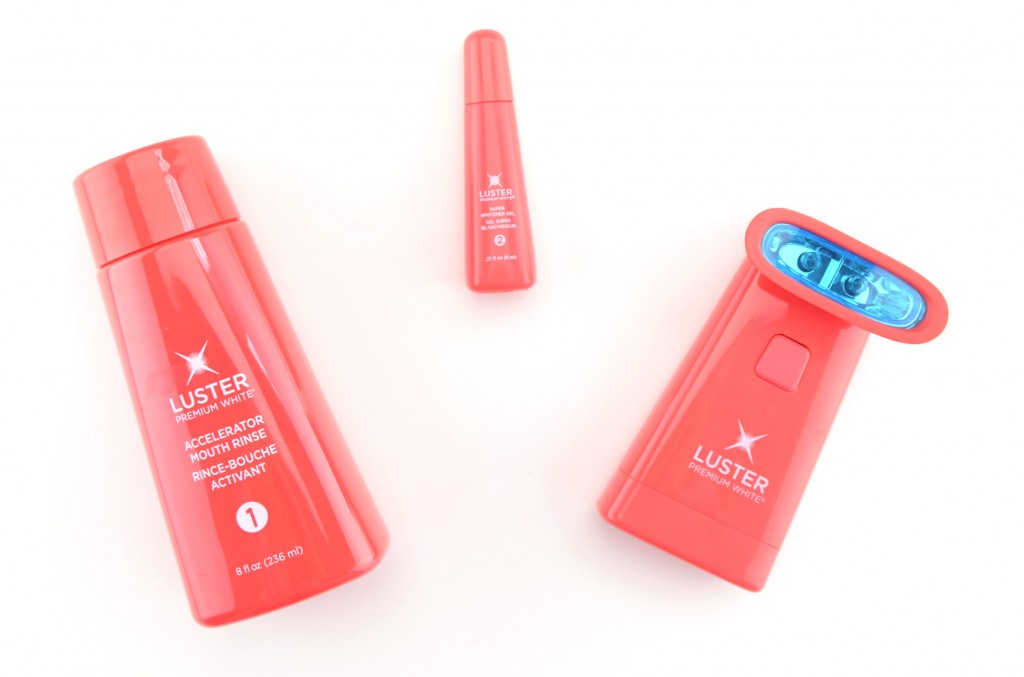 Luster Pro Light Teeth Whitening System couldn't be more easy to use and best part, you can sit back and watch a little T.V. while whitening your teeth. Each kit comes with Accelerator Mouth Rinse that gently cleanses and pretreats the teeth for maximum whitening results, Super Whitener Gel that helps to lift surface and deep stains with its super oxygenating power of active dental peroxide and an Activating Whitening Light that activates the photo-catalyst in the gel for faster, more effective whitening.
To start, shake the Accelerator Mouth Rinse before rinsing about 10ml of the liquid around in your mouth for 10 seconds, making sure to cover all your teeth. It has a slight minty taste to it that instantly leaves your mouth feeling clean and refreshed.
Next, take the Super Whitener Gel and paint each tooth, re-dipping into the gel after each tooth. It's tiny, soft bristles make application process a breeze and easily covers entire tooth in one easy swipe. Make sure you wait about 20 seconds to let the gel fully dry before moving on.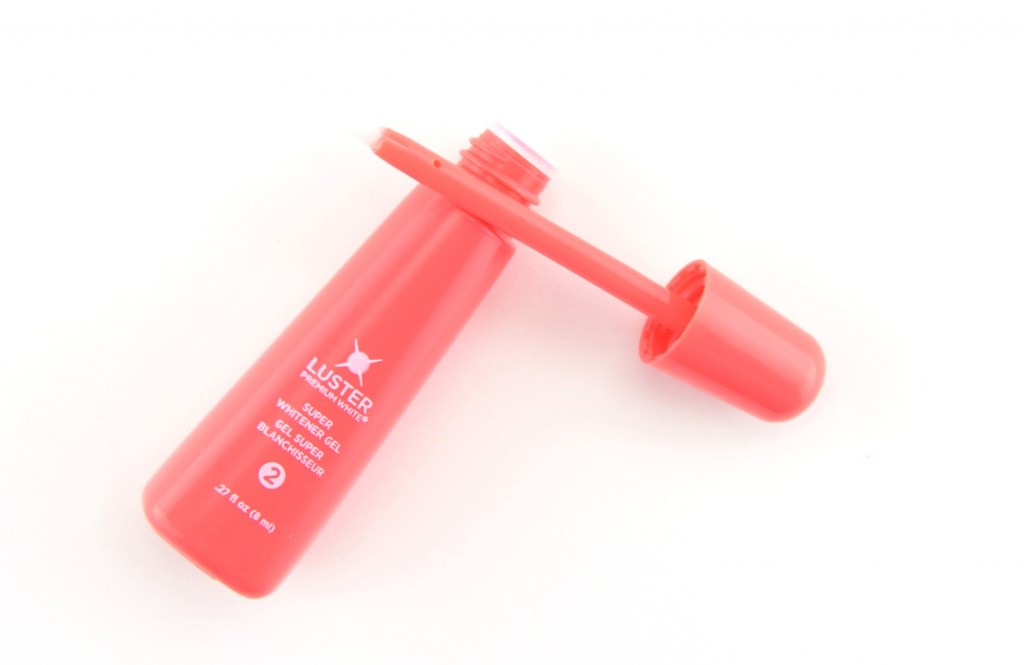 Take the Activating Whitening Light and place it about 2cm away from your teeth and press the on button. It will beep to let you know it's started and after 2 minutes will beep again to let you know it's finished. You repeat these steps as many times as you like, recommended 10-20 times for best results. If you are doing the full 20 you must rinse your mouth with water after the 10th treatment before going onto 11-20. The rapid schedule is 10 to 20 treatments, the weekend schedule is 5 to 10 treatments, the weekday schedule is 2 to 4 treatments and the full week schedule is 1 to 3 treatments.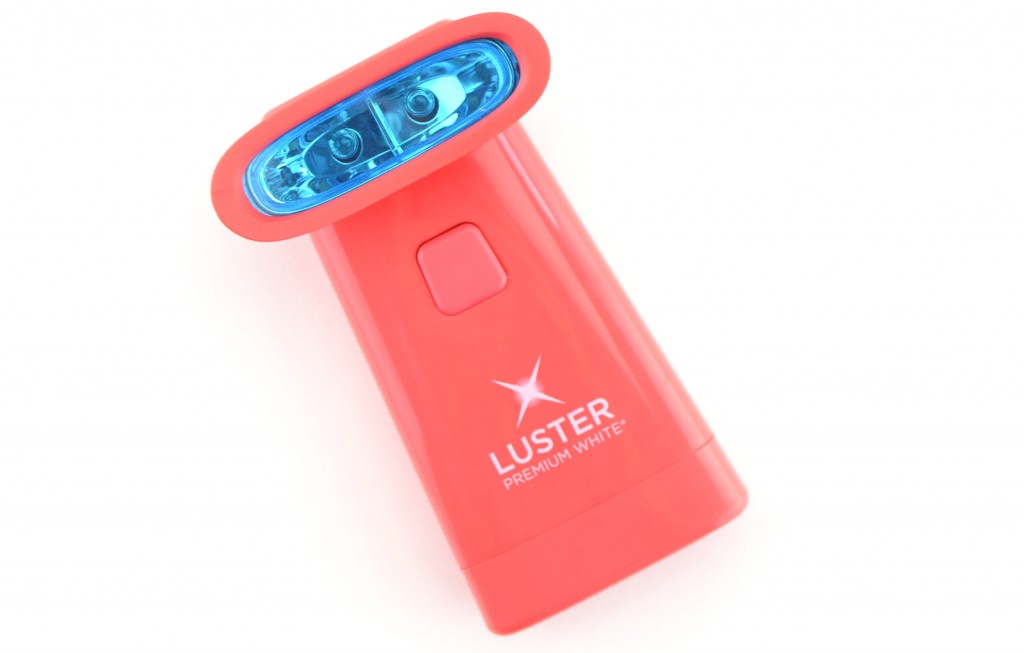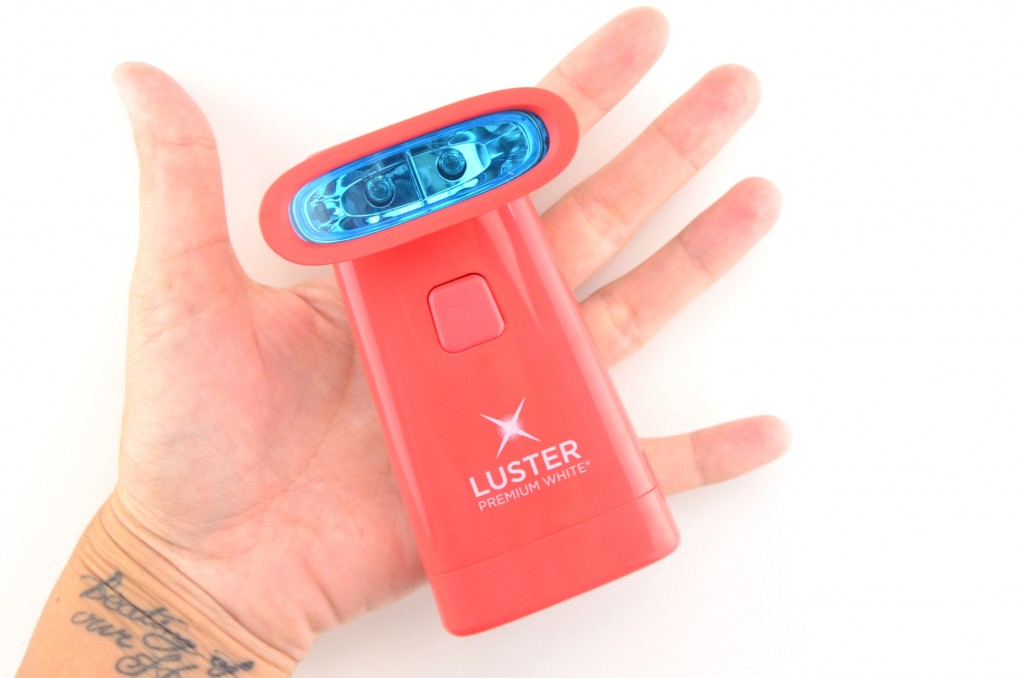 I did the rapid schedule and while it claims to have you out the door in as little as 1 hour, it actually takes just over an hour. You need time in between treatments to let the gel dry and it takes a few seconds to apply the gel to each tooth. It couldn't be easier to use and it's also the perfect time to catch up on some T.V. without feeling guilty. My teeth were instantly whiter within 10 treatments, with noticeably whiter results in 20. I did experience increased saliva, which is normal, so to help combat this problem, I just placed a few cotton balls under my tongue before each application. I didn't experience any sensitivity during or after any of the treatments. As a bonus, I still have enough whitening gel and rinse to do some touch up treatments in the up-coming months. It recommends to avoid coffee, tea, tobacco or any other liquids that may stain your teeth for at least 24 hours after treatment. Then to maintain your new bright smile, just complete 5 whitening treatments every 3 months to rejuvenate your new smile. It retails for $43.99.

I've also been using the Luster NOW! Mouthrinse daily for an instantly whiter smile each time I brush. It contains Bluverite, a propriety formula that creates the optical effect of whiter teeth after every use. It helps to remove surface stains, but is gentle enough and safe enough to use daily. It's the perfect instant boost my smile needs in the morning. Just swish around in your mouth for 30 seconds, after brushing, before spitting out. It's also recommended to not eat or drink for at least 30 minutes after rinsing. It retails for $6.99 for 473ml.