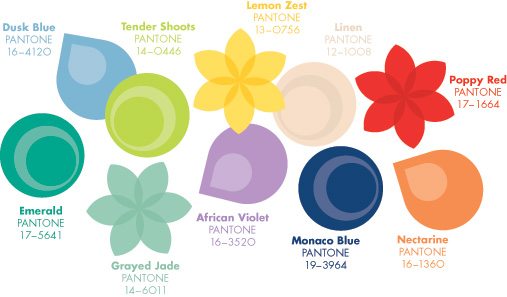 Pantone's spring 2013 picks balance tranquil neutrals with vibrant pops of colour and Make Up For Ever has a product for every shade, matching makeup with this season's hottest hues. The top 10 colours for spring 2013 are Monaco Blue, Dusk Blue, Grayed Jade, Emerald, Tender Shoots, African Violet, Linen, Lemon Zest, Nectarine and Poppy Red; a little something for everyone.
If you're looking for a little pop of colour on your eyes this season, why not pick up one of Make Up For Ever Aqua Cream in #20 or Make Up For Ever Diamond Powder in #12, or Make Up For Ever Eyeshadows in #34, #99 or #116 or Make Up For Ever Star Powder in #956 or even try Make Up For Ever Aqua Eyes eyeliner in #9L. Want to add a little colour to your lips try Make Up For Ever Diamond Shine in #304 or Make Up For Ever Lab Shine in #S0 or Make Up For Ever Rouge Artist Natural in #N40, any one of these 10 products will sure to keep you current for this season's must have shades.
Make Up For Ever was kind enough to send me 2 of the 10 must have spring products on their list, after looking over the list I feel I might have to go to Sephora and pick up a few more?  
Make Up For Ever Lab Shinecollection comes in 35 shades, has 3 different finishes, sparky, pearl and chrome and also has 3 different colour payoff, sheer, medium, and full colour; with this huge selection you're sure to find your perfect match.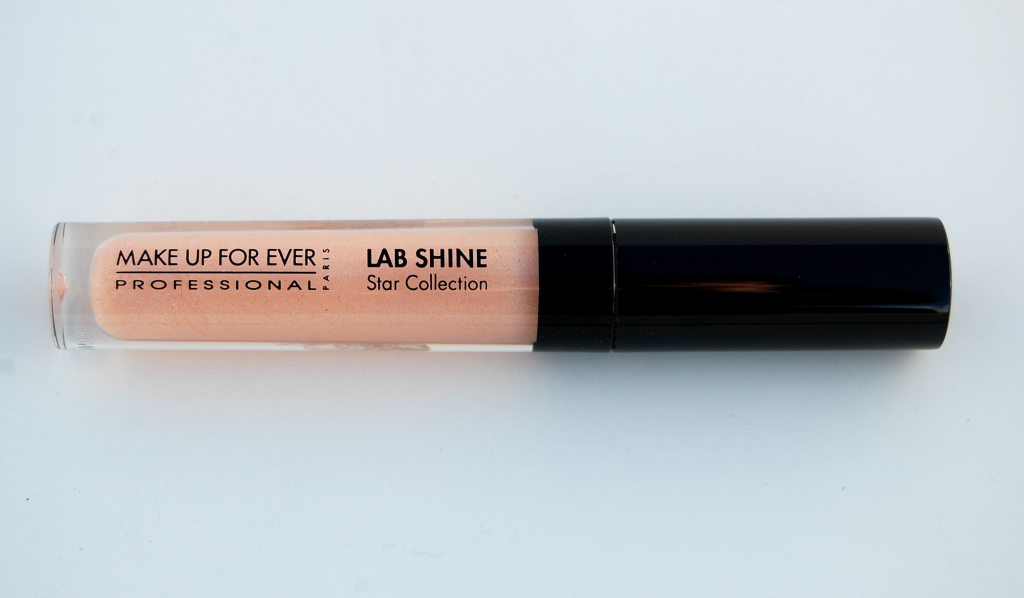 My Lab Shine is from the Star Collection, which comes in 14 of the 35 different shades; I have #S0 which is a shimmering beige that is fairly translucent but isn't quite clear, its perfect for those days when you're going for a more natural look or you have a dramatic bold eye and want to play down your lips. My favourite use for it is paring it over a bold lipstick for an extra punch of shine with an iridescent mother-of-pearl effect. It's incredibly lightweight, no stickiness or tackiness for this lip gloss. It has a lip brush for easy application and it has a nice smooth texture and very hydrating, thanks to its hyaluronic acid and camelina oil that help moisturize and improve elasticity. It has a tropical almost fruity scent and lasts about 4-5 hours before having to reapply.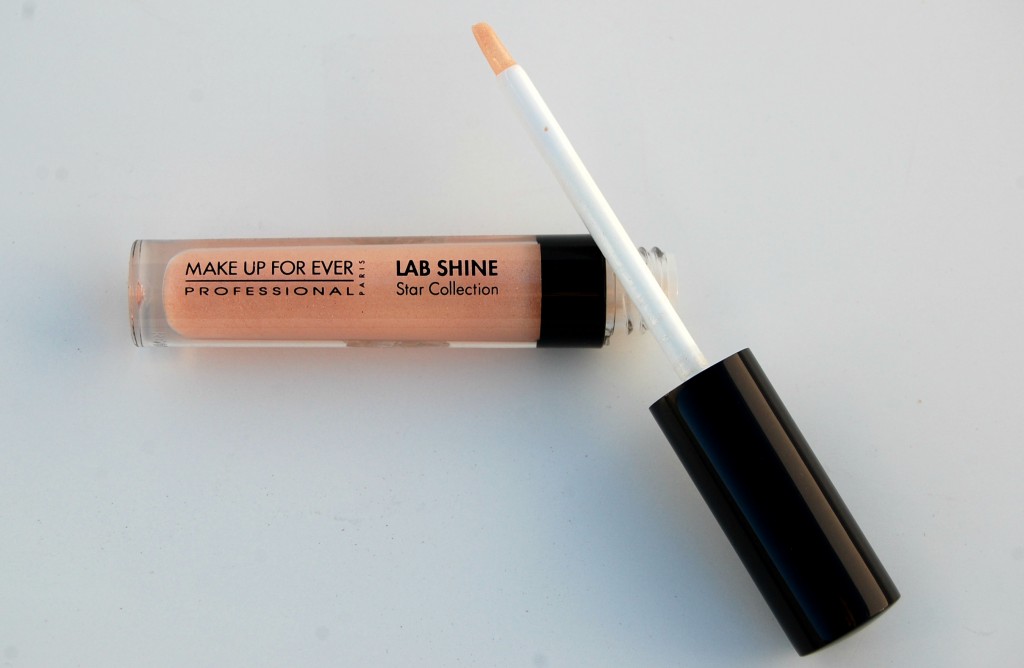 I love the packaging on these; it's nice and thick so you don't have to worry about it cracking in your purse. Its clear tube with glossy black cap makes it easy to see what colour it is and the brush-type applicator is perfect for those quick touch-ups. It has the perfect amount of sparkle for summer without being too glittery or over the top. It's a total of 0.09 oz. and retails for $21.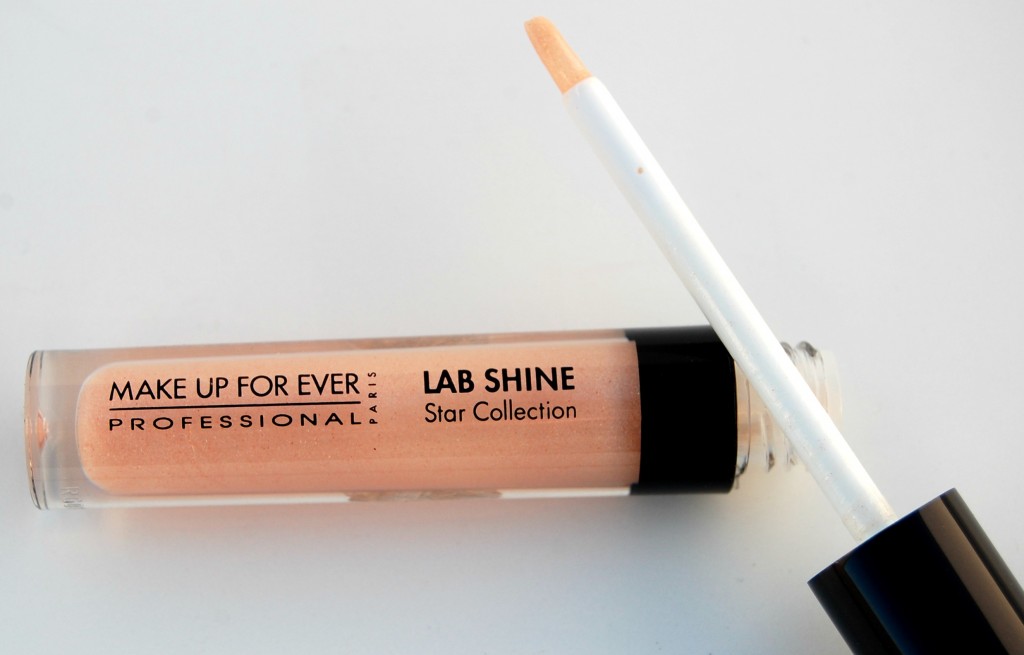 Next up is Make Up For Ever Aqua EyesEyeliner, which comes in 27 different shades that come be either used as an eyeliner or a vibrant eye shadow. I have #9L which is a metallic yellow and its award-winning, waterproof, smudge proof, fade-resistant makes it perfect for those hot summer days. It glides on almost effortlessly, perfect for beginners that are trying to get a perfect line every time. You can smudge out the line using your finger or a sponge for a more intense look if you like. Its staying power means you'll be using less product and wasting less time in front of the mirror, I can't tell you how many eyeliners I've tried only for it to fade/ wear off within hours.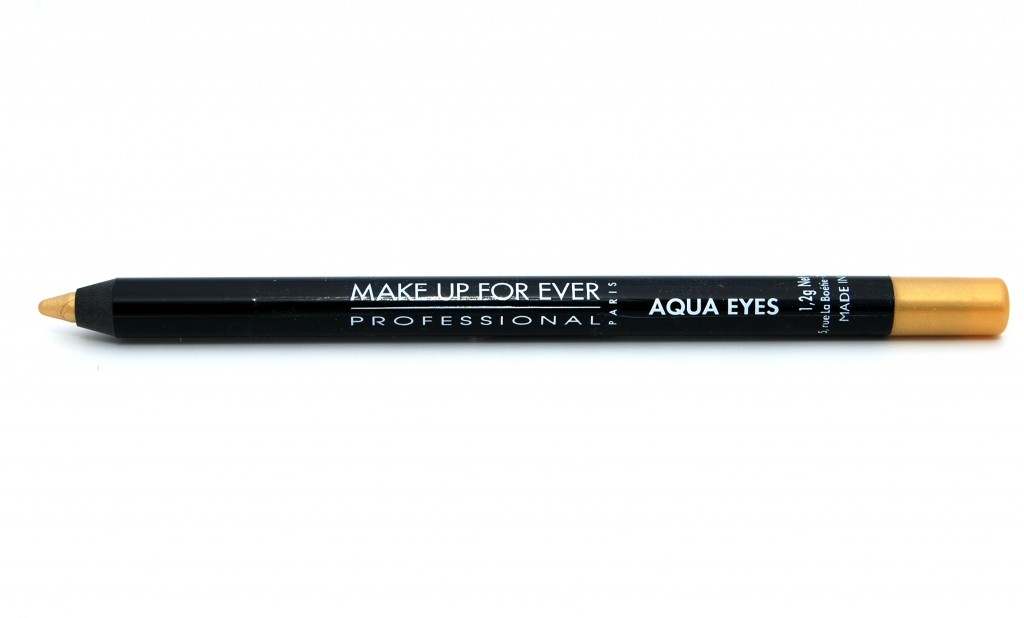 This is just a fantastic everyday liner and it's the first eyeliner I've found that's actually waterproof and smudge-proof; it stays on my waterline for at least 5 hours, but on my top eyelid all day without budging. This is seriously the best eyeliner I've tried to date and I'll be definately picking up the black, for more of an everyday look. It's a total of 0.04 oz. and retails for $20.