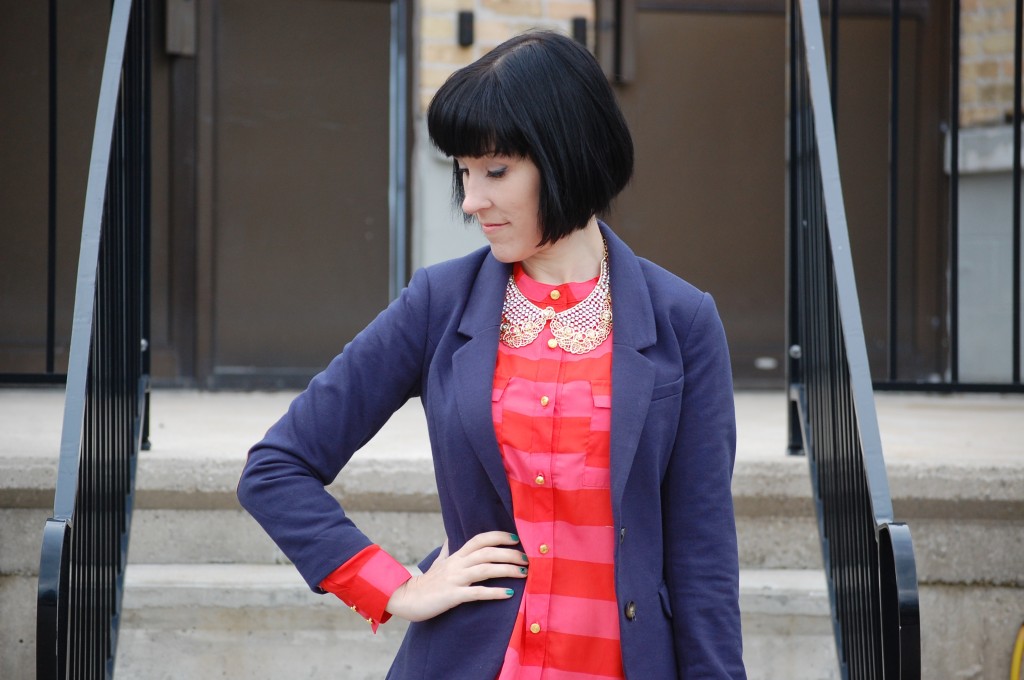 I hate going to the hospital, like most people I'm sure, its never good news, it smells funny, I feel like I'm going to get sick the minute I walk in (I know it's all in my head tho) and I never know what to say to the person that I'm visiting. However on Friday it was a good hospital visit, good news and an overall positive experience.
My 93, going on 94 year old Grandma had a stroke last week and landed in the hospital, where she's going to be for a while I'm sure, but she's a fighter and bouncing back quickly. For those of you who follow me on Twitter already know she had a false alarm 2 weeks ago, so when we got the call on Thursday saying that my grandma hit her life alert button again we all thought it was a mistake…. turns out no such luck, this time it was for real.
Two weeks ago I got a call saying my grandma hit her life alert button and that the EMS were on their way, turns out my gran just hit her arm getting her hair done; yes she still gets her hair and nails done once a week,  goes to the Legion every Friday to socialize and have some wine and she's still living on her own at the beach; a young 93 is an understatement. Sometimes it's hard to keep up with her, just wish I have half the energy she has when I'm her age, if I even last that long?
Anyways turns out that on Thurs of last week she did have a stroke and has been in the hospital ever since. At first the only words she could say was "yes" and "no", now she's up to about 10, seems to be more alert, eating a lot better but most of all, laughing, and laughing a lot…. That's the gran I love!
I know its going to be a tough road ahead, but she's the strongest person I know, has a ton of support and the will to live…. We want that letter from the Queen when she hits 100!
Top- Forever 21- $22- March 2013
Necklace- Cocoa Jewelry
Blazer- H&M- $50- September 2011
Purse- Michael Kors Logo Print Signature Tote -$225- in stores now
Pants- H&M- $30- May 2011
Shoes- Target- $26- Dec 2012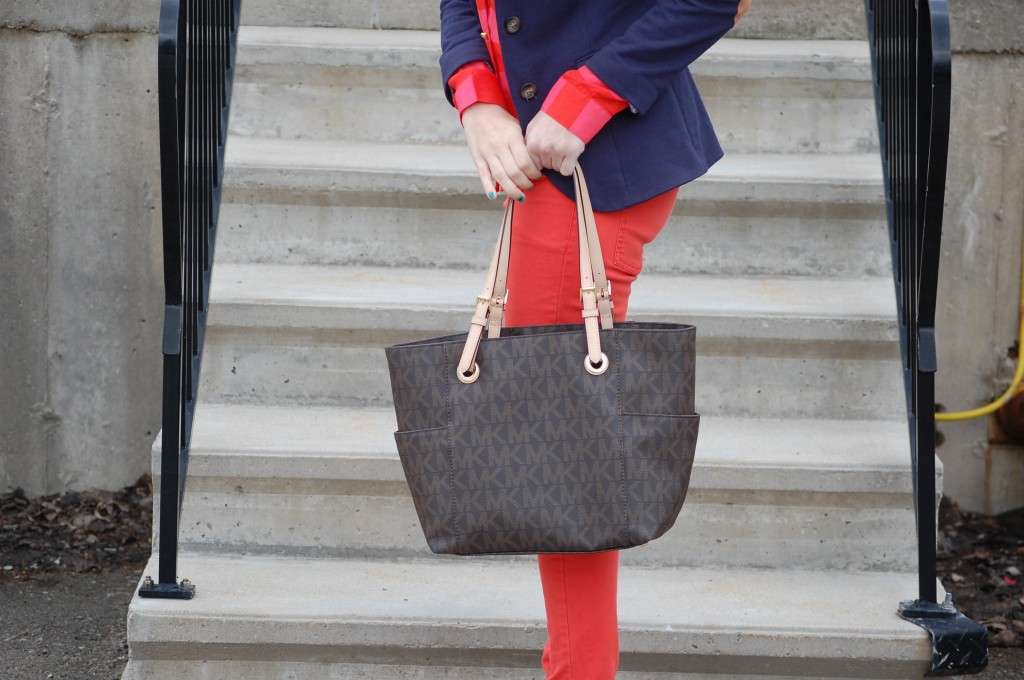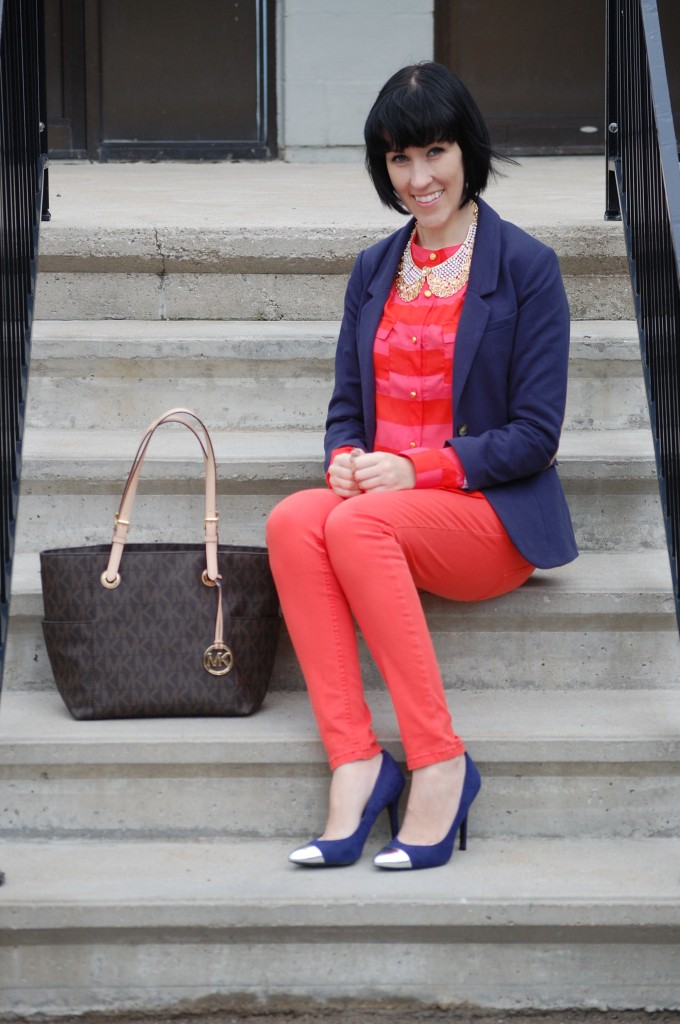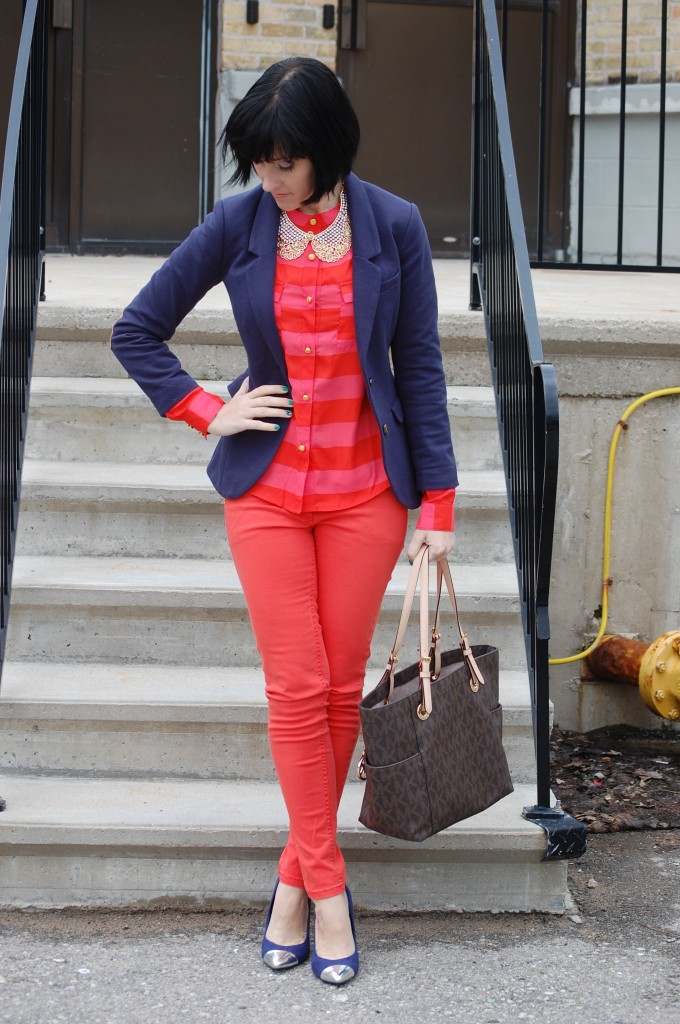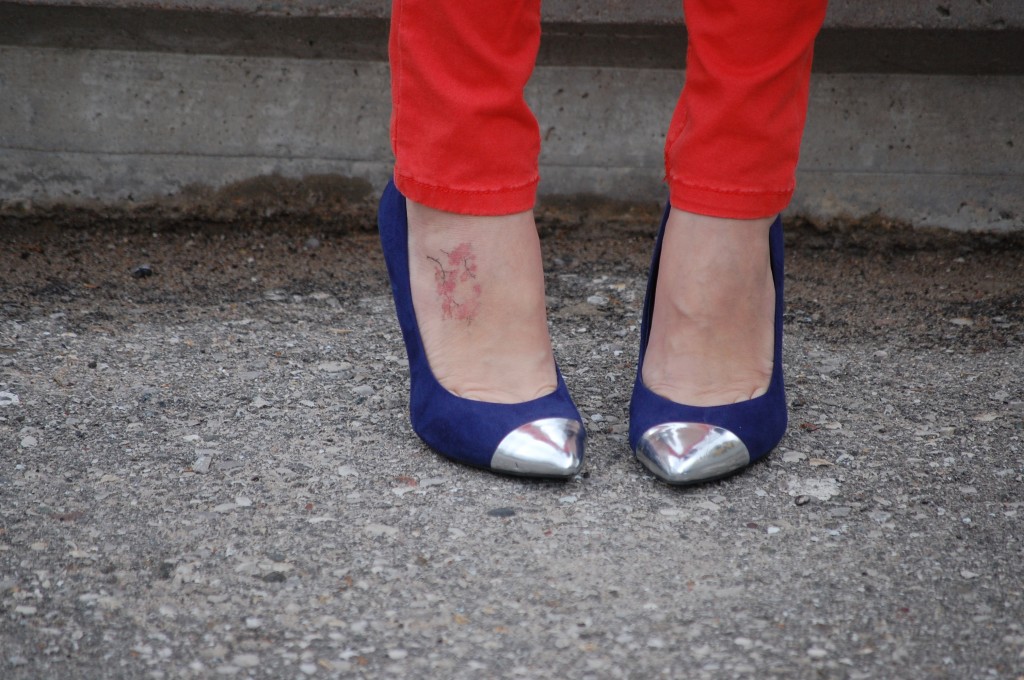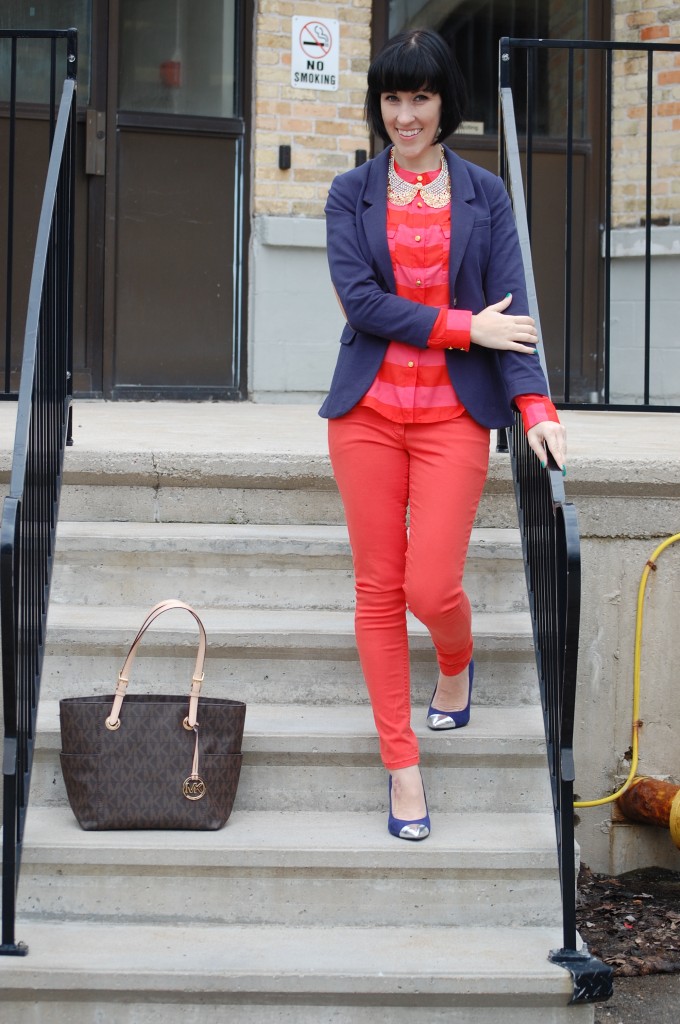 My Beautiful Grandma acting silly on her 92nd Birthday!