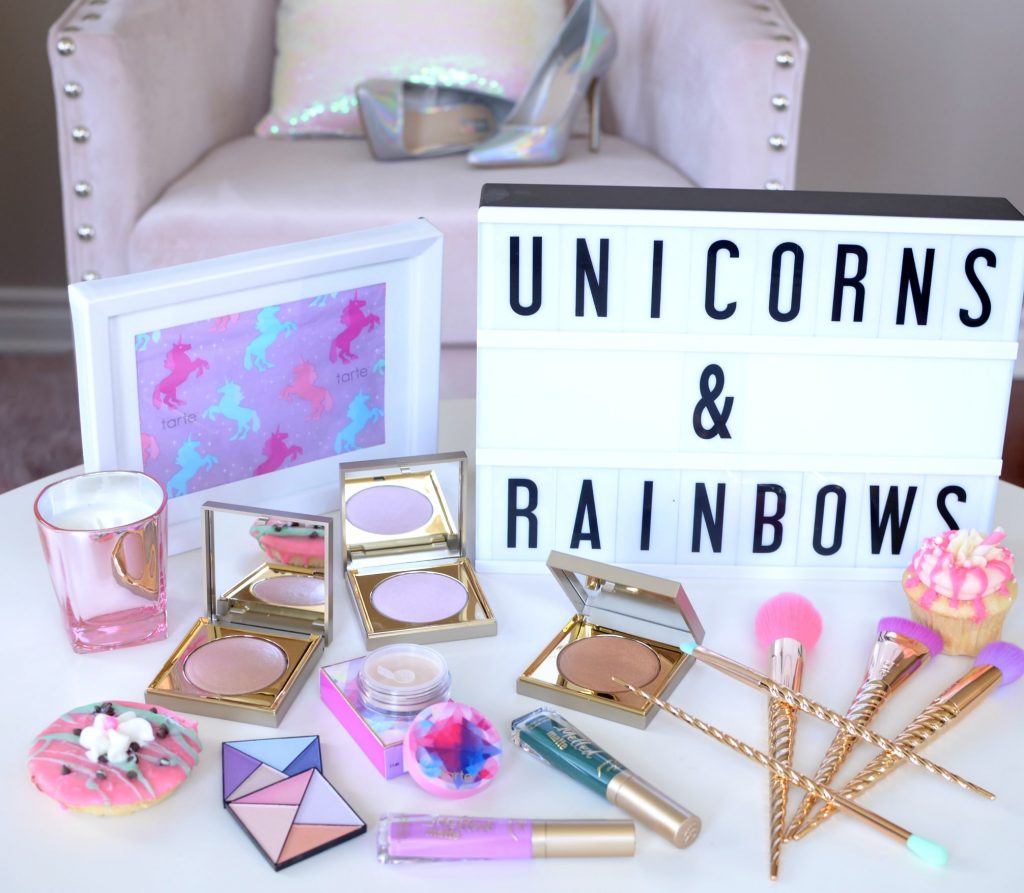 Unicorn Makeup
Always be you, unless you can be a unicorn. Then be a unicorn. It's safe to say that everyone secretly wants to be a unicorn or mermaid. This season's hottest makeup trends are everything holographic, shimmery and glittery. For those who identify themselves as these magical creatures, it's important to indulge and fantasize through makeup. If you feel self-conscious about going full-on mythical unicorn in your everyday life, try to focus on a certain area of the face and keep everything else neutral.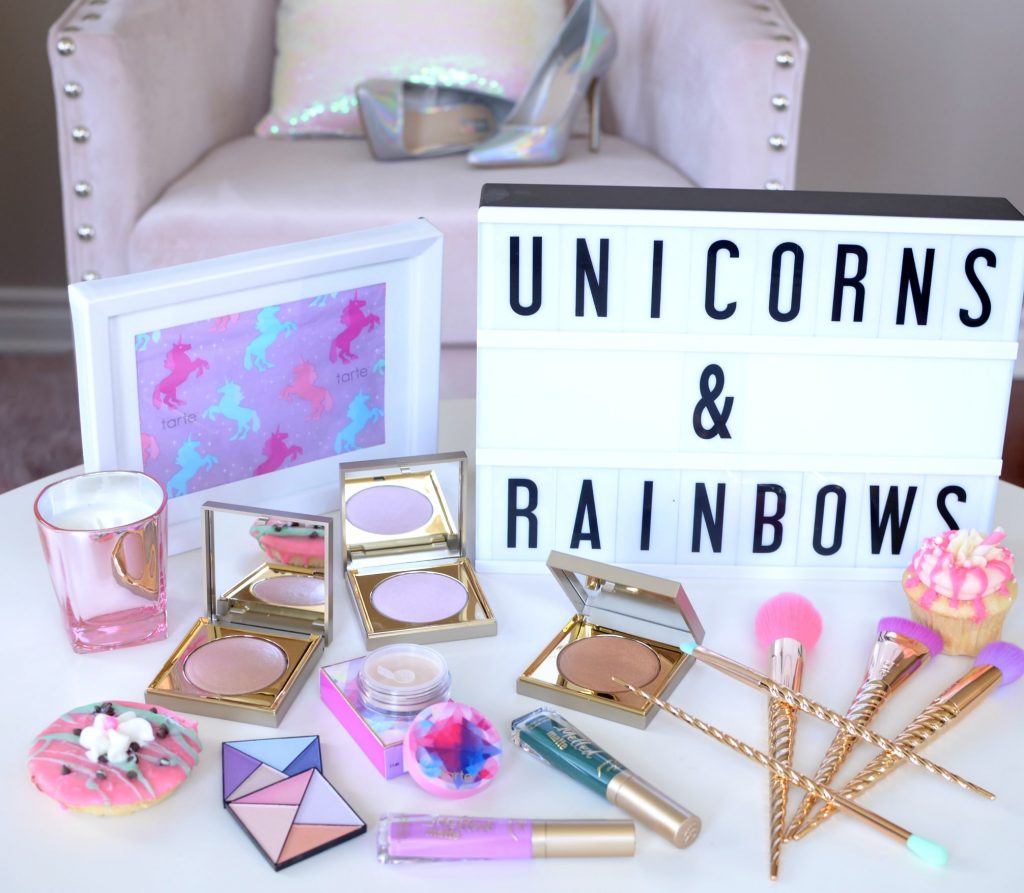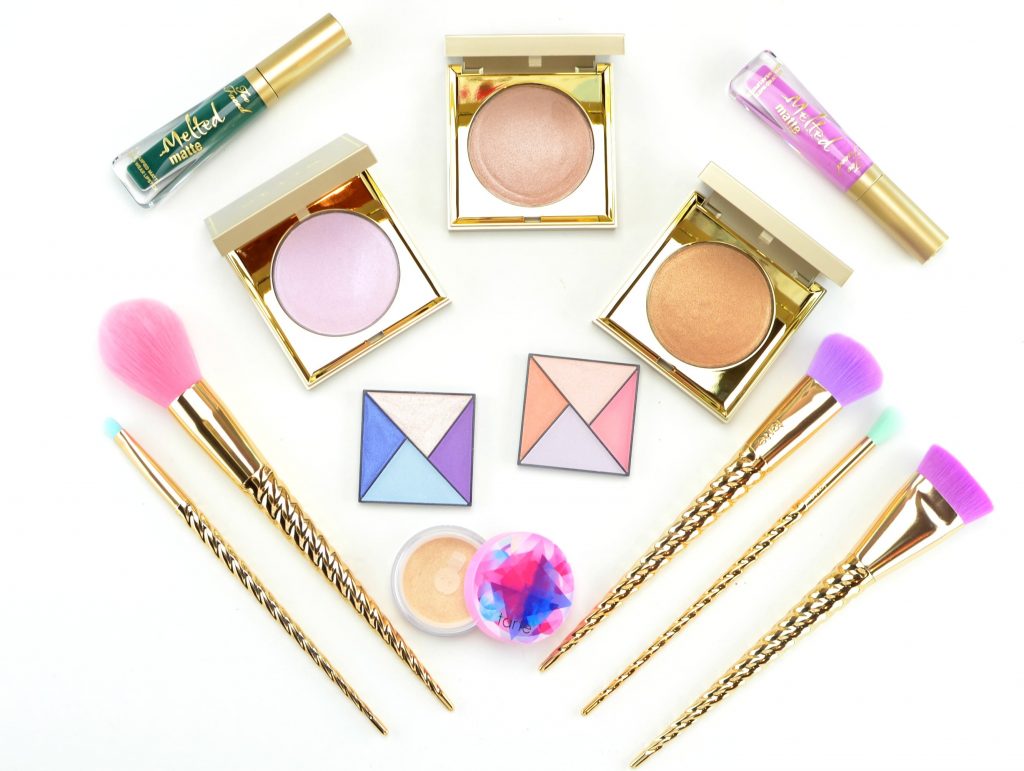 Looking for that one product that can instantly turn you into a glitter unicorn, try the new tarte Spellbound Sprinkle Face & Body Glitter. This micro-fine, loose glitter is filled with light-capturing mineral pigments to help reflect off the face, body and hair. It helps to create a touch of dreaminess to your entire body without being a full-on glittery mess. Anywhere you want to sparkle, just sprinkle on a tiny amount and blend out. You can magnify your cheekbones, touch up your roots with sprinkles, add a touch to the centre of your lips, twinkle your lids or even create shimmery brows. The possibilities are endless. It retails for $19.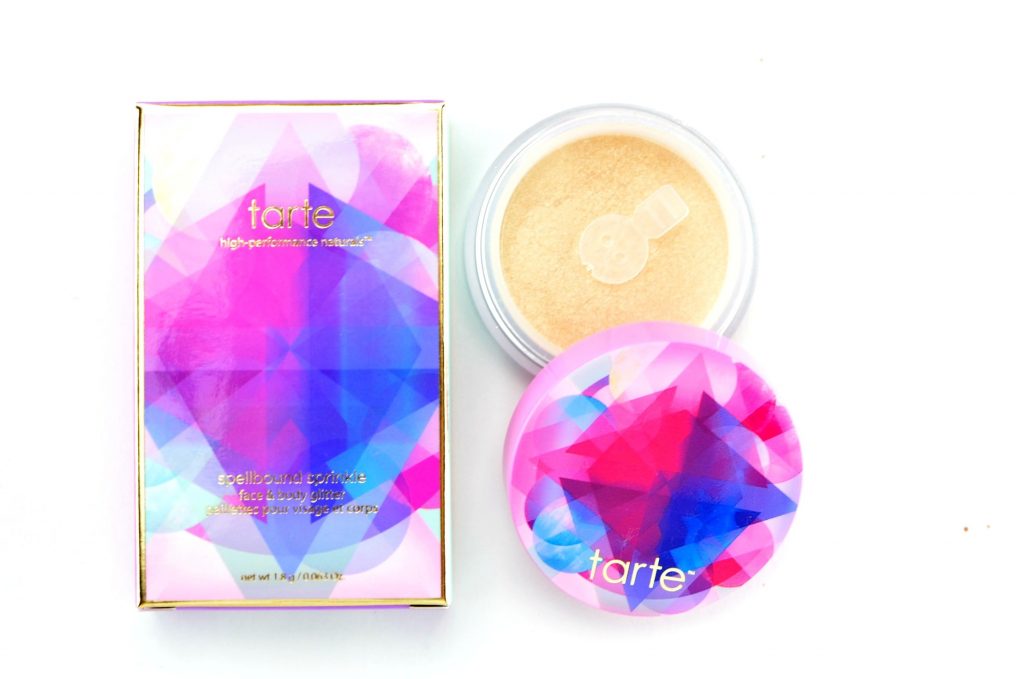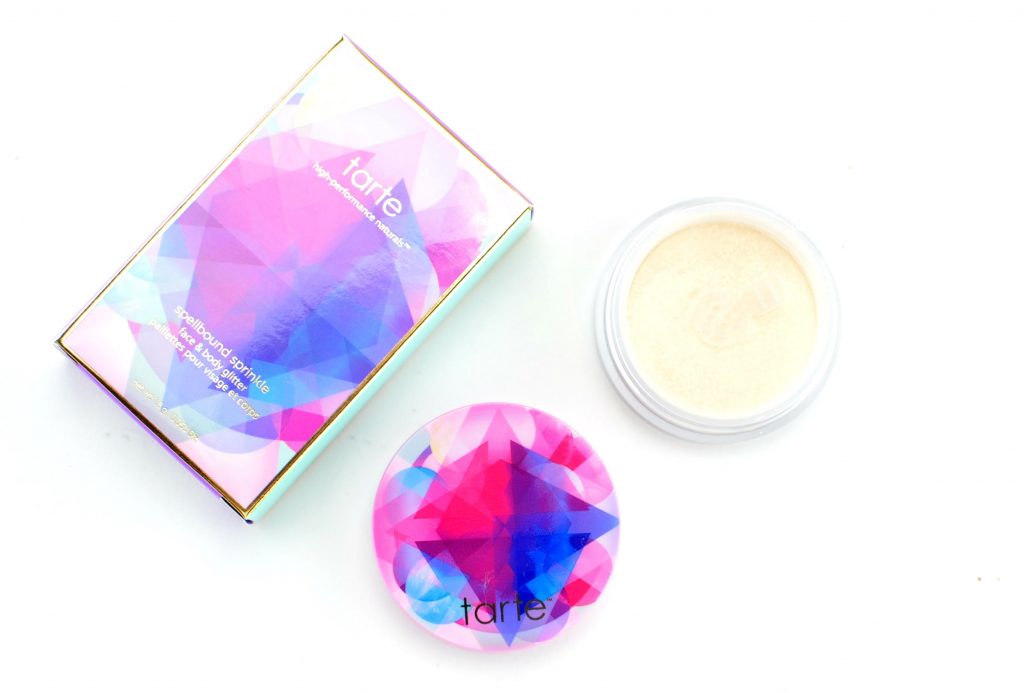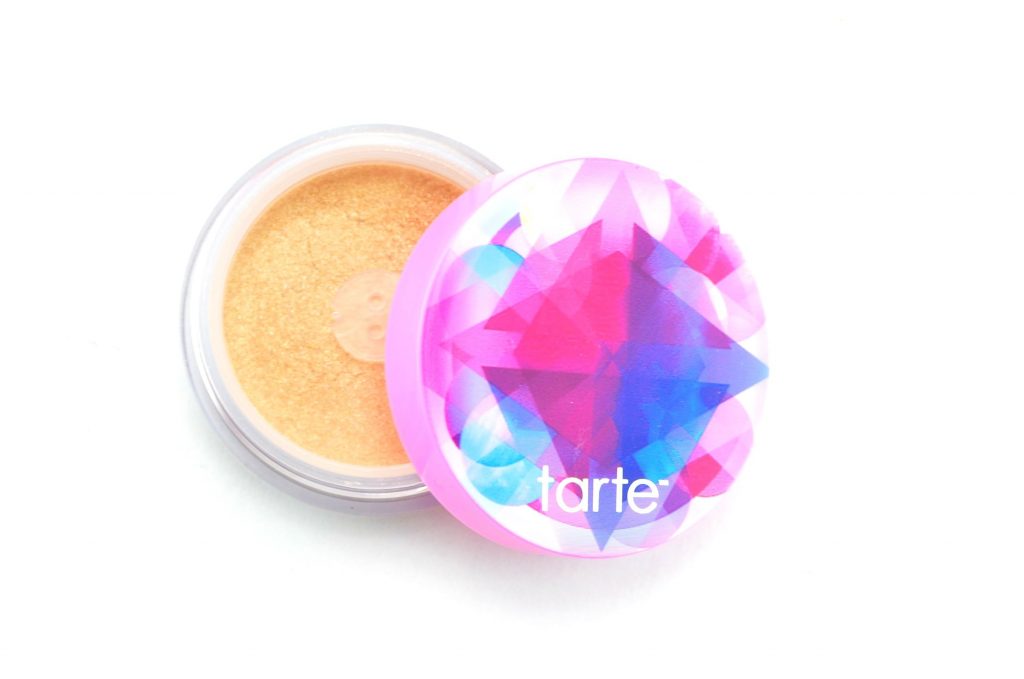 Mary Kay Sunlight and Glistening Horizon Eyeshadow palettes are both a fairly shimmer eyeshadow quad done in soft spring hues and bold jewel-tone shades. Its unique formula almost creates a veil of sheer metallic hues across the lid, depending on the shades. The creamy texture creates a stunning glowing, light- reflective finish with a subtle, glossy, unicorn effect. To create a colourful look, start with one of the lighter shades on your inner corner, a slightly deeper shade all-over the lid and the deepest shade into the crease and outer-v. Its buttery smooth consistency blends into one another beautifully for a seamless and flawless finish. Depending on the shades you use, you can easily create a magical, whimsical vibe without being a full-on magical horse. Each retail for $26.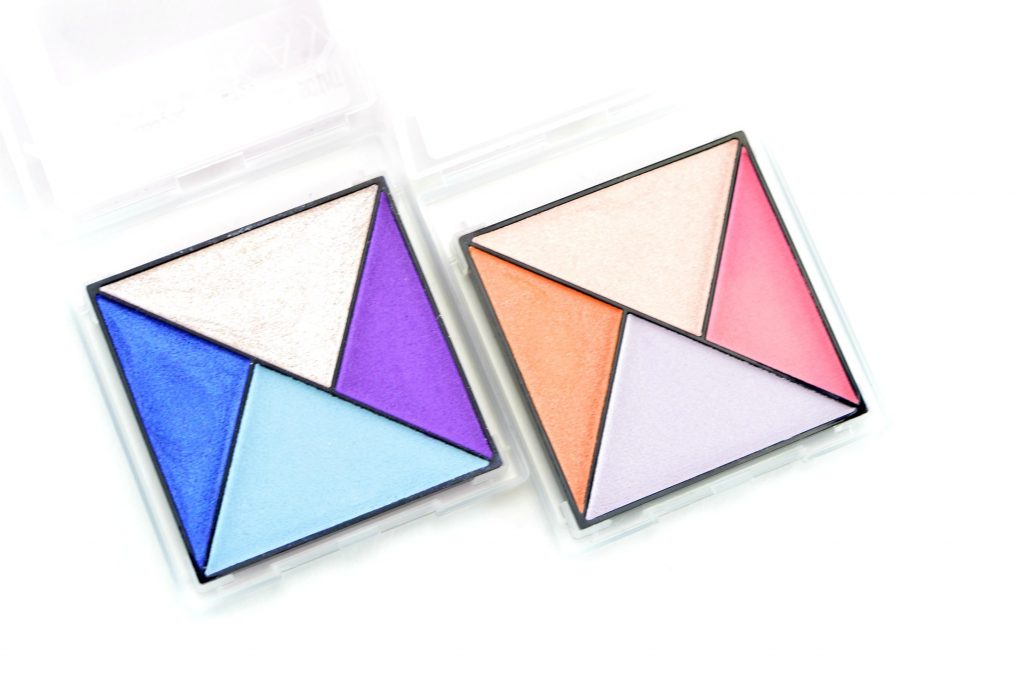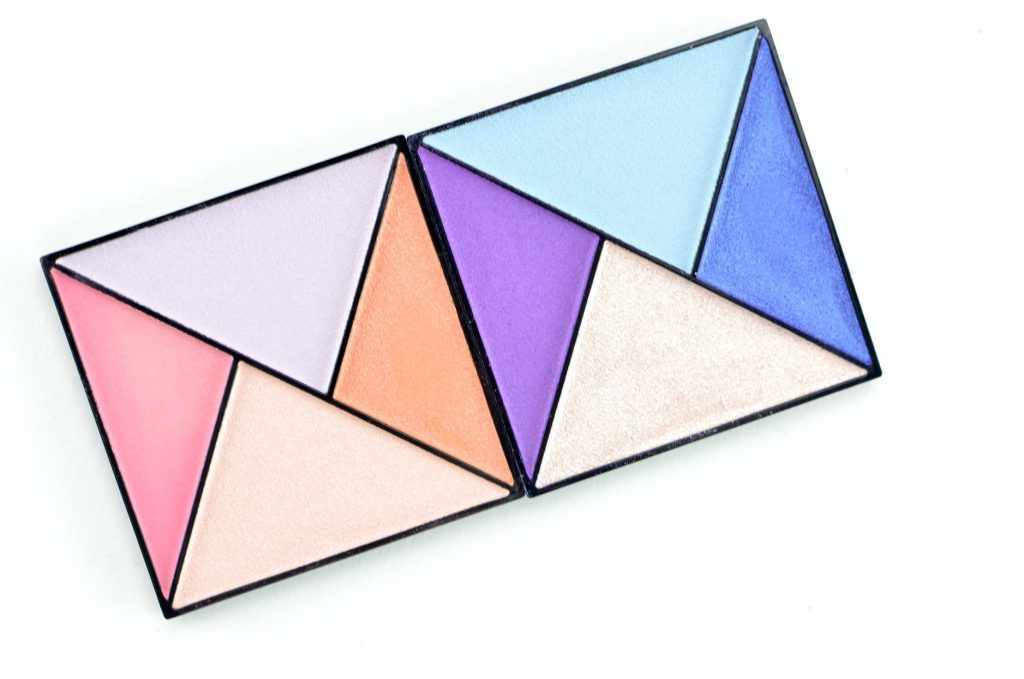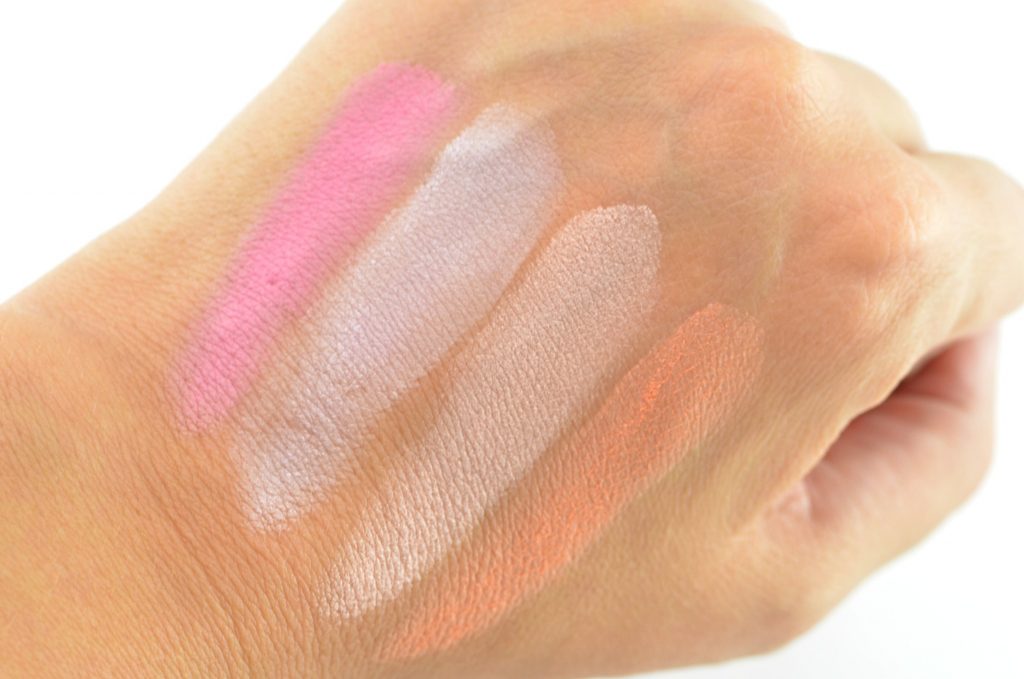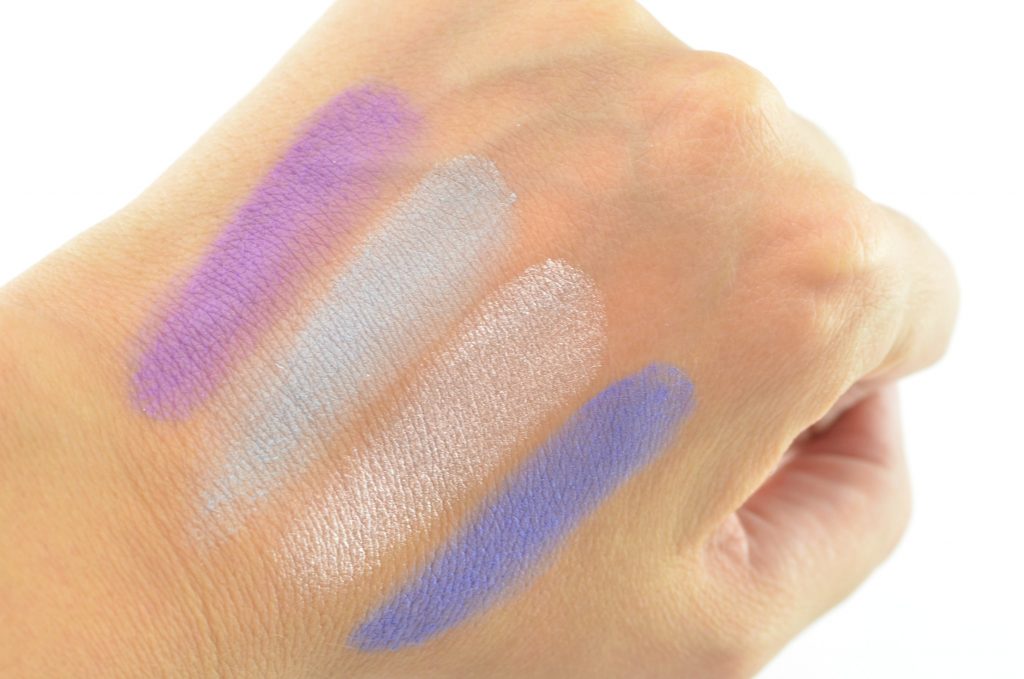 For a highlight that you can see from the moon, Stila Heaven's Hue Highlighter will be almost blinding. Its innovated bouncy-to-the touch texture instantly melts into the skin for a completely weightless feel, yet creates a stunning radiance-enhancing highlight to the complexion. Its ultra-fine, light-diffusing particles help to create that "lit from within" soft-focus, luminous glow. Transcendence is an opalescent pink that creates a bolder, ethereal glow, the iconic Kitten shade is a lovely shimmering nude-y pink that instantly brightens and illuminates the skin, whereas Bronze helps you achieve that natural, radiant and sun-kissed glow, perfect for summer. All three of these will ensure your highlight walks into the room before you do. It's majestic, shimmery and the perfect way to achieve that unicorn glow. It retails for $42 each.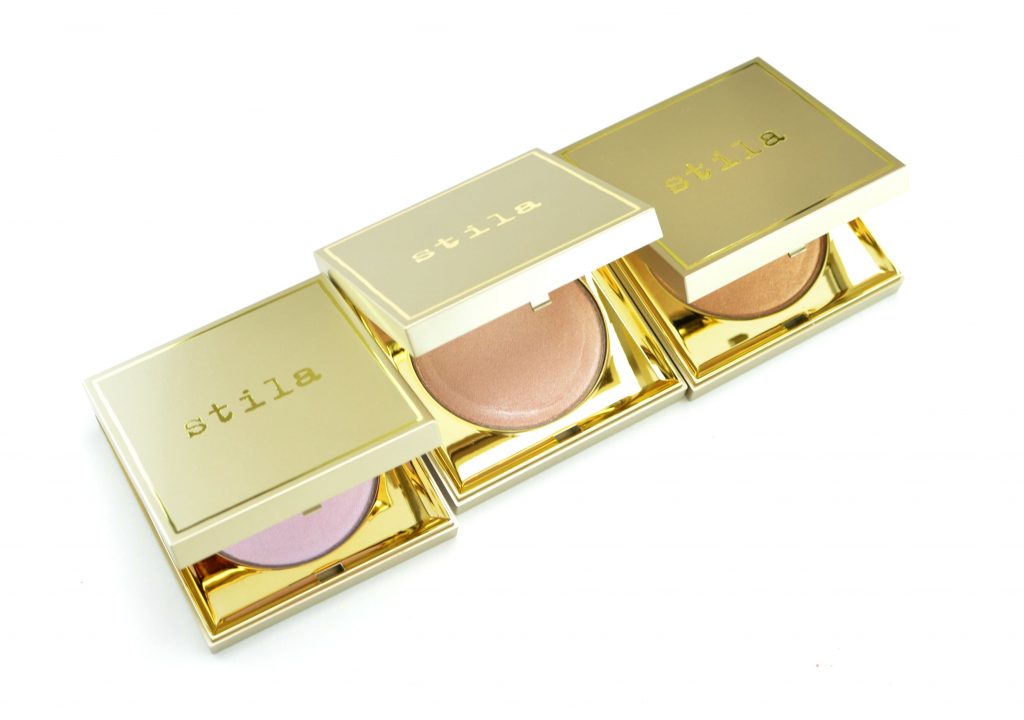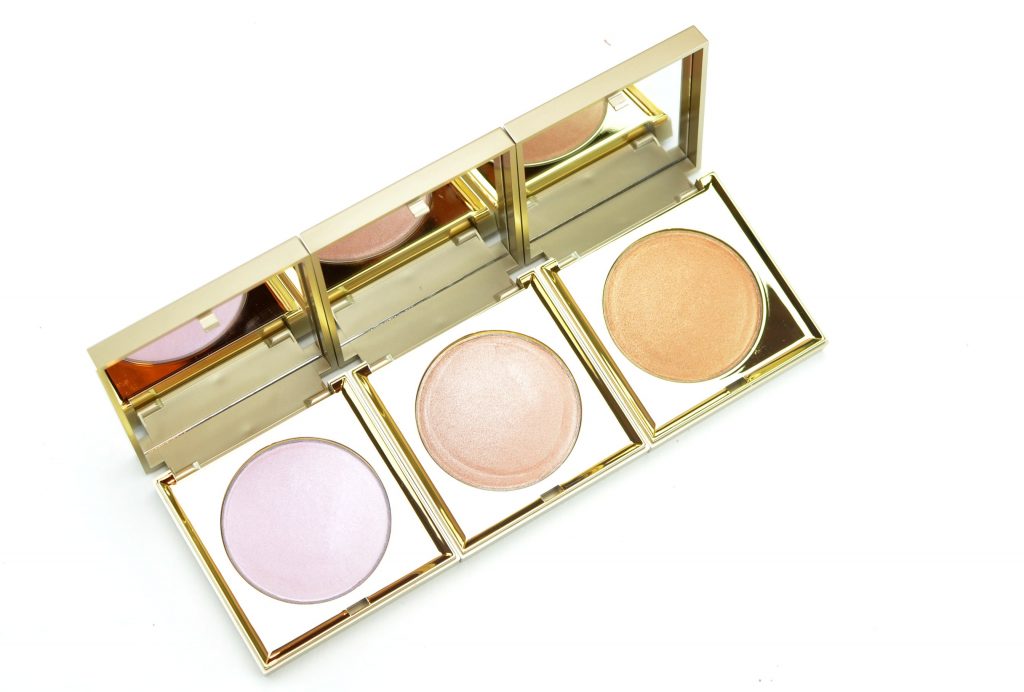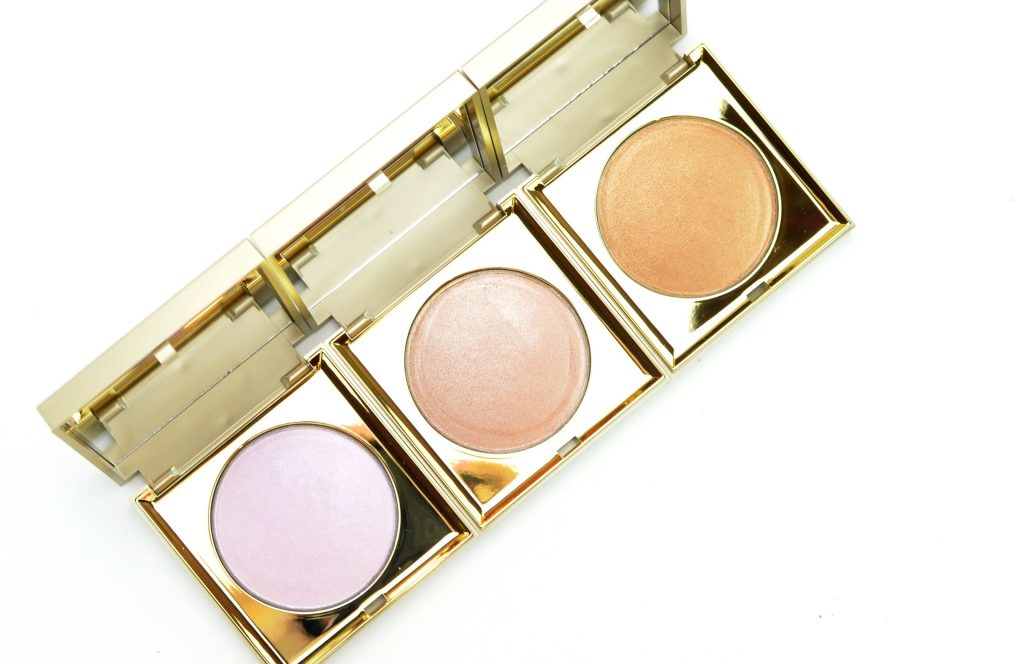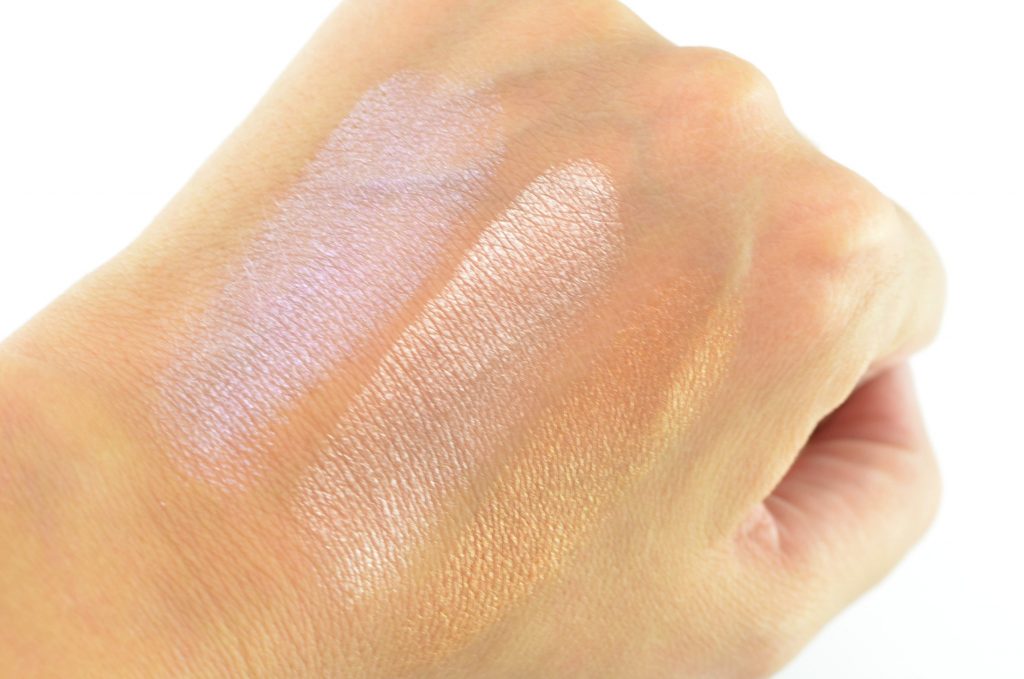 Although you may think holographic when looking to achieve a unicorn lip, sometimes all you need is a bold lip colour. Too Faced Melted Matte Liquified Matte Lipsticks are some of my favourite lipstick formulas (full review here), and this season they've released 6 new shades. Wicked, a vivid hunter green, and Jawbreaker, a vibrant orchid pink, are both extremely bold, bright and fun and instantly give that unicorn and mermaid vibe. Its slightly thin, almost watery texture, glides onto the lips like a gloss, but sets and dries to an ultra-matte finish. Its fully saturated, high-impact pigments, provide a burst of intense, vivid matte colour to the lips that's truly opaque and never flat or dull. Bold unicorn lips in seconds. Each retail for $25.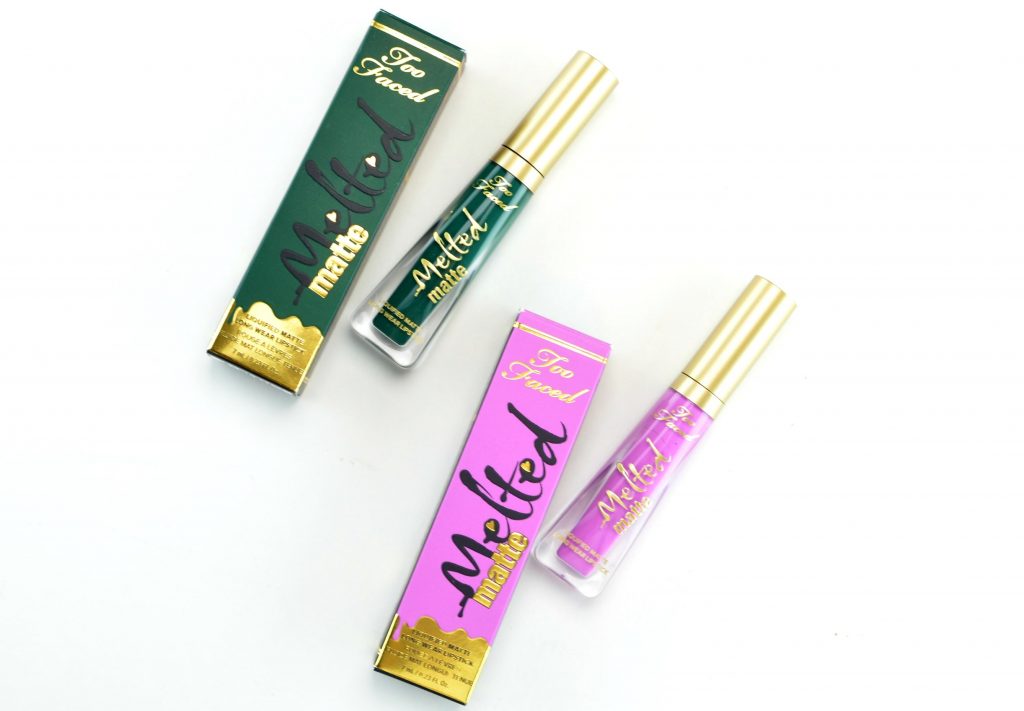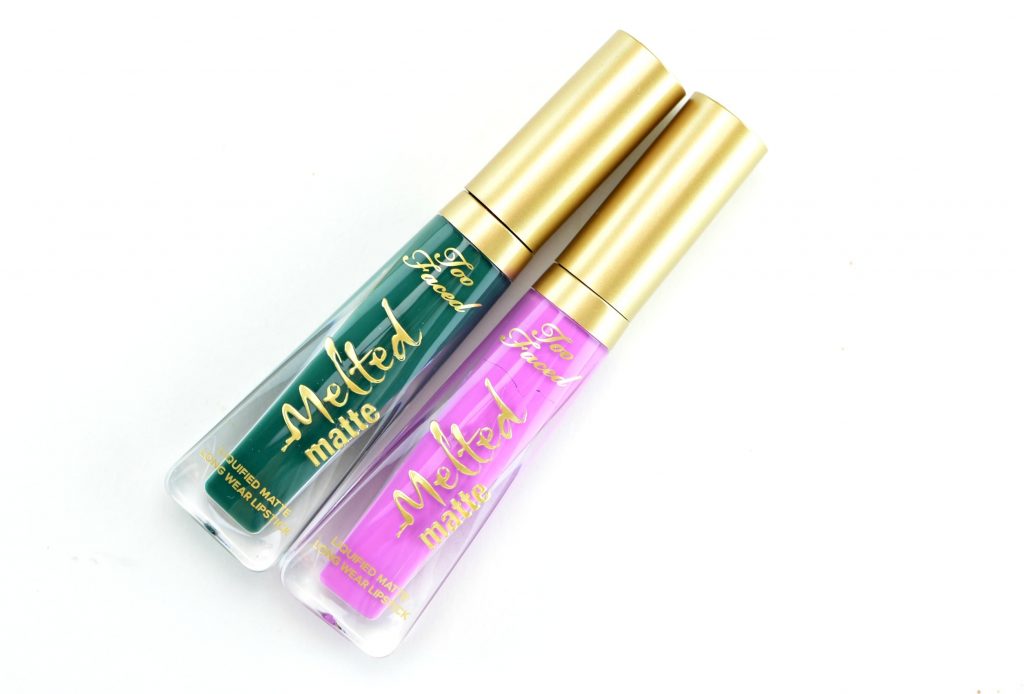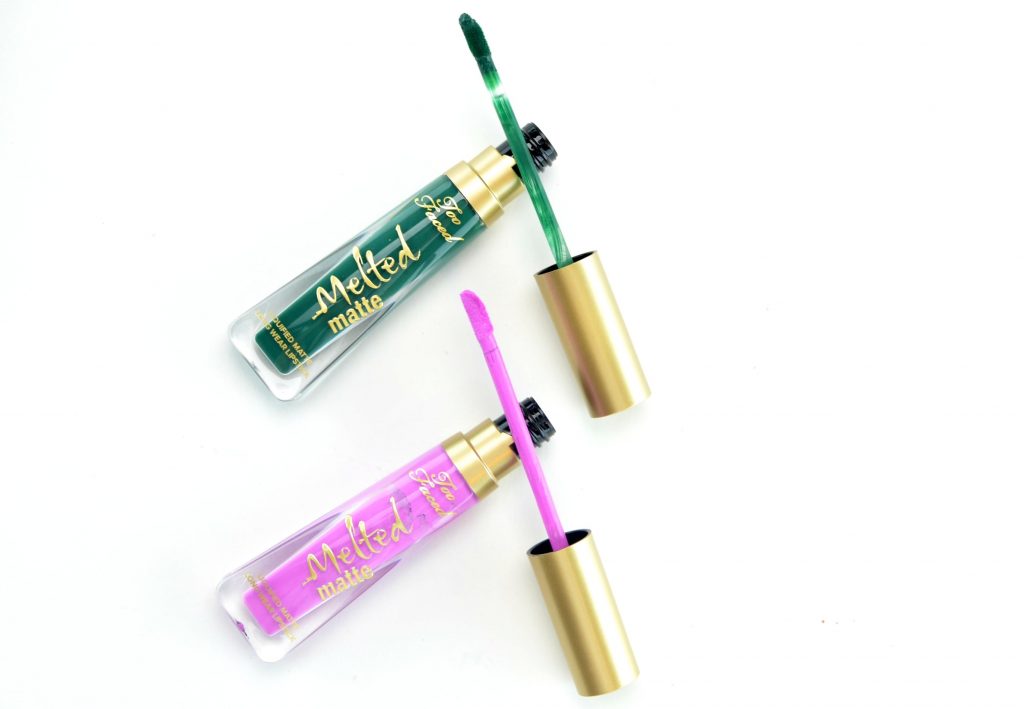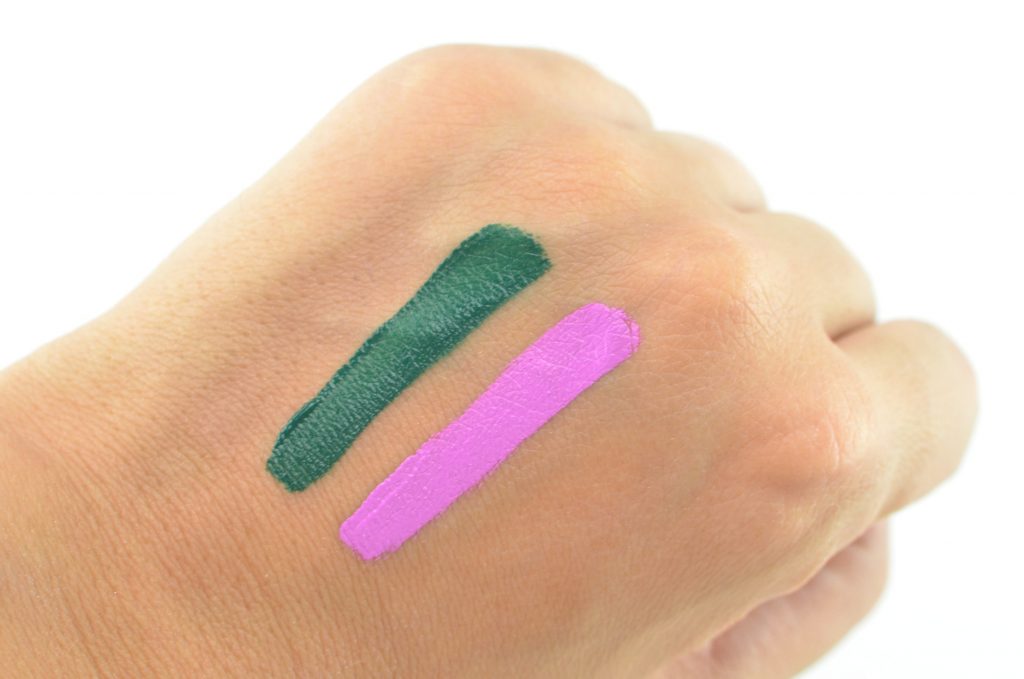 Not ready to go full-on unicorn in your everyday makeup look, that doesn't mean you can't have fun with unicorn inspired brushes. The new tarte Cosmetics Unicorn Makeup Brushes set features a pink powder brush that helps you effortlessly achieve an airbrush finish with both your foundation and powder. The purple liquid foundation brush allows you to easily apply cream and liquid foundation or primers for a flawless finish. The green blending eyeshadow brush helps to define your crease to perfection, packing on and blending out just the right amount of product. The blue shading eyeshadow brush helps to really pack on the shadow for a more intense and bold effect. The magenta contour brush helps to sculpt your cheekbones for shape and bold contour. Each brush is made with synthetic bristles with shiny gold handles that mimic the appearance of unicorn horns. These magical wands are vegan, cruelty-free and give a real fairy tale inspired vibe when applying your makeup in the morning. It retails for $51.