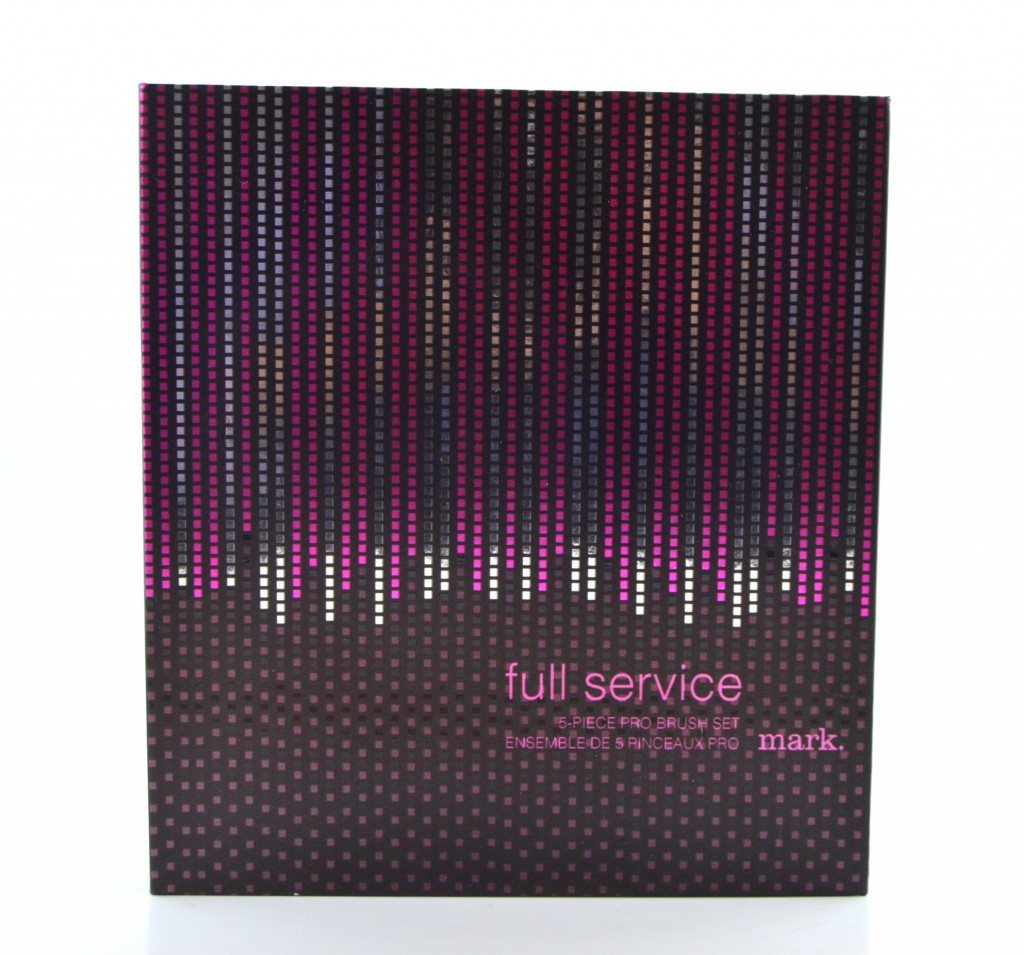 How often do you wash your makeup brushes, probably not nearly enough, which is why its always a good idea to have extra brushes on hand, for those lazy days when you don't want to clean your brushes. Mark. Full Service 5-Piece Pro Brush Setincludes a powder brush, blush/bronzer brush, concealer brush, eyeshadow brush and eyeliner brush in a hot pink metal ferule that is firmly glued in place so bristles will not fall out of place in pink, silver and black patterned, metallic handle. The bristles are synthetic hair made out of nylon that is super soft, easy to work with and do not shed.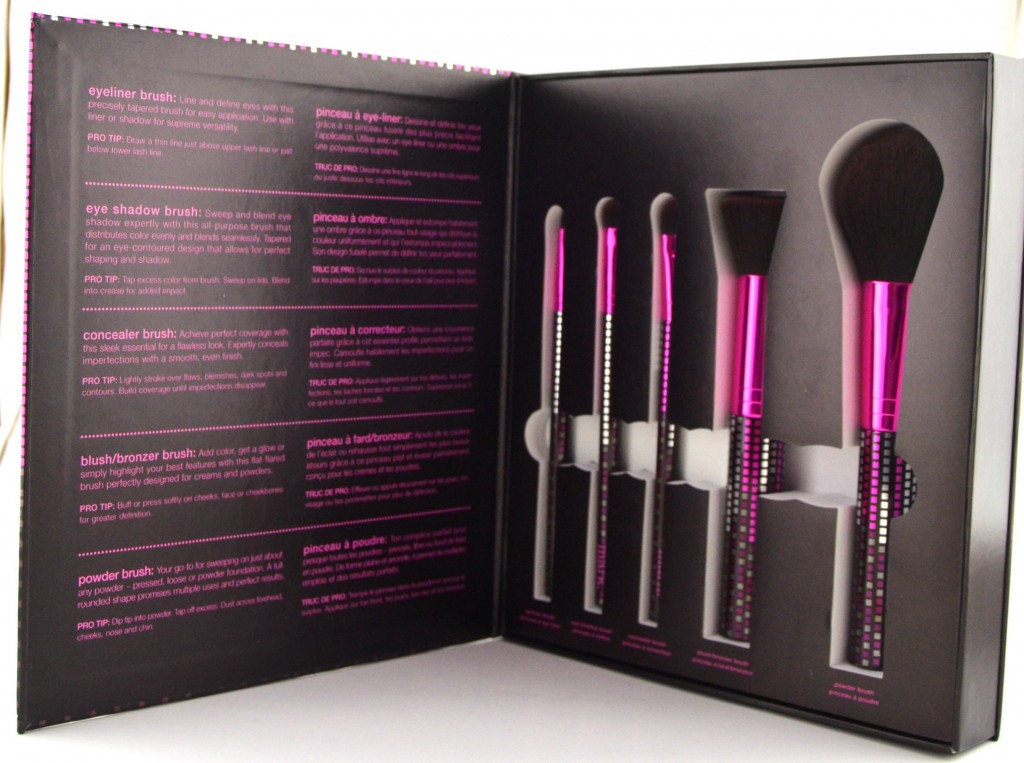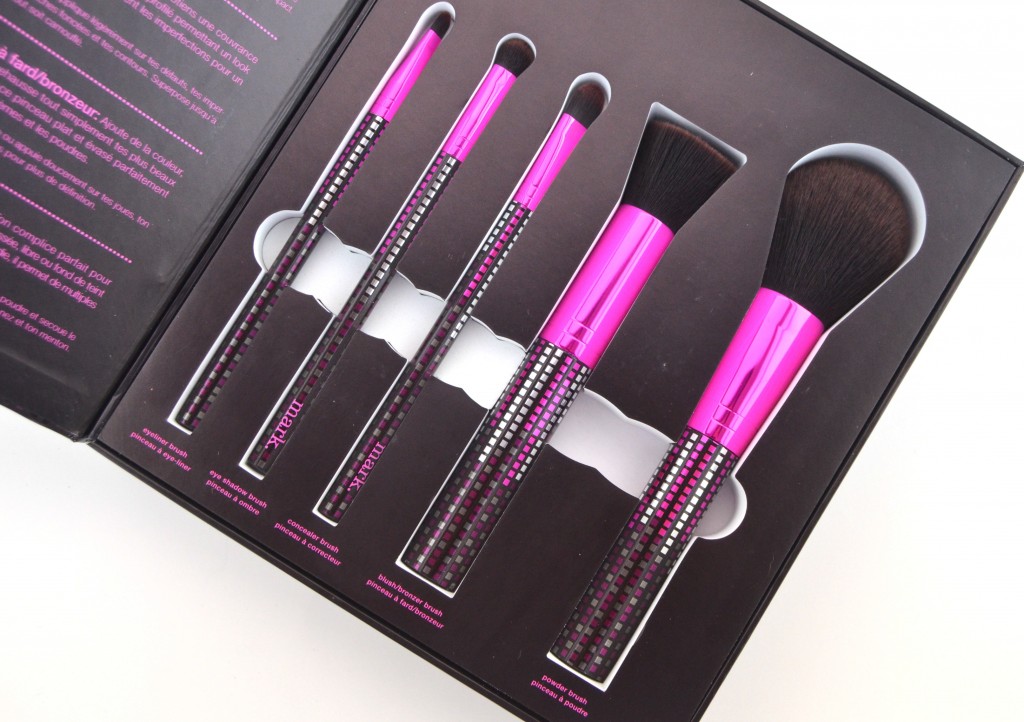 The powder brush features a rounded shape that works with just about any powder, may that be pressed, loose or even powder foundation for flawless results.


The blush/ bronzer brush features a flat and flared design for creams and powders to create the perfect glow or highlight to the face. It can also double as a foundation brush or to stipple on BB and CC creams.


The concealer brush is flat and dense and is perfect to cover-up any imperfections and to achieve a flawless look with a smooth, even finish.


The eyeshadow brush has a tapered design and is an all-purpose brush that distributes colour evenly, blends shadow effortlessly and seamlessly and allows for the perfect shaping.


The eyeliner brush is thin and offers precision when lining and defining the eye.


Overall, I'm in love with this set and the fact that its great quality, yet inexpensive, makes it perfect for gift giving this season, doesn't hurt that it already comes packaged in such a cute box. It retails for $32.


Mark. Angled Kabuki Face Brush comes a cute brown silk pouch with a pink draw-string handle, keeping your brush protected when traveling or in your purse. The brush has a small pink metallic base which carries the brand name over and over and over again and acts as a handle when using the brush. The bristles are dense, long, ultra-soft, high quality and are bunched nicely together. This multi-purpose brush can be used to apply powder, blushes, bronzer with ease, gives a smooth, flawless finish by evenly distributing the product onto the skin to give a professional result, each and every time. It retails for $12.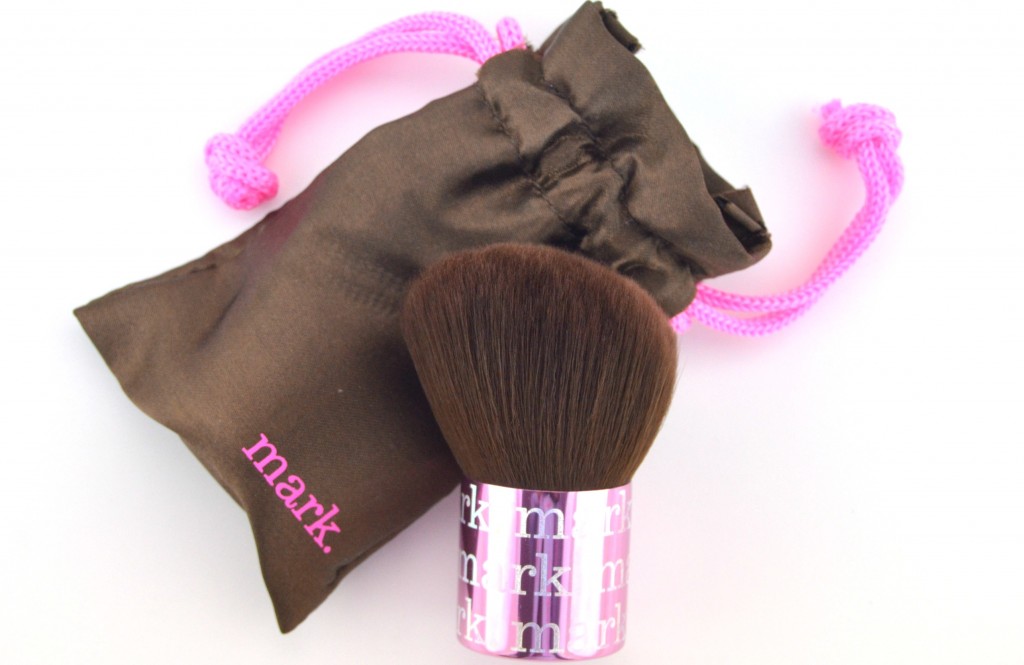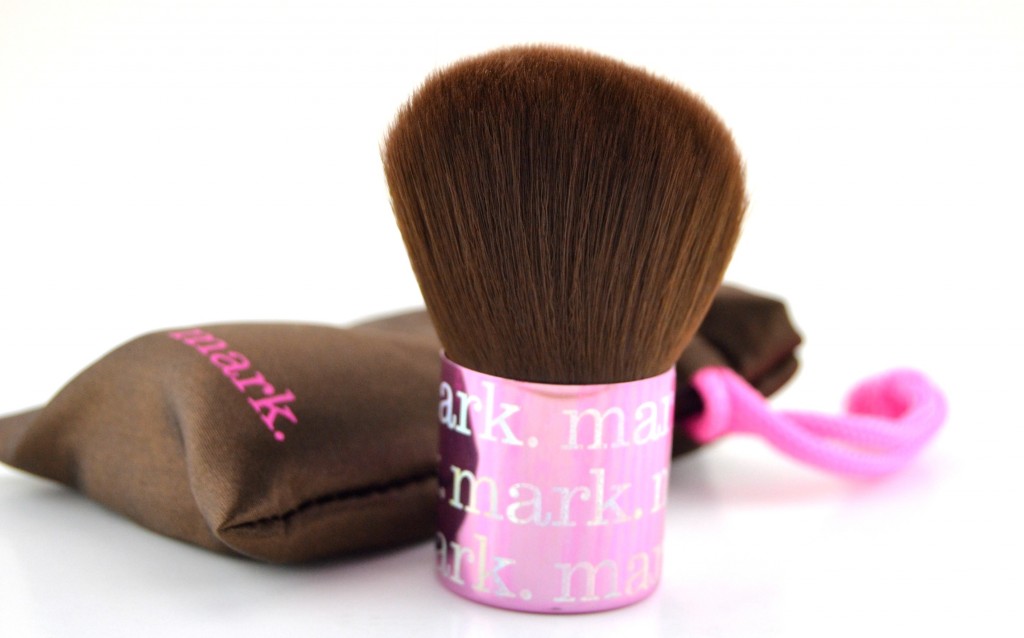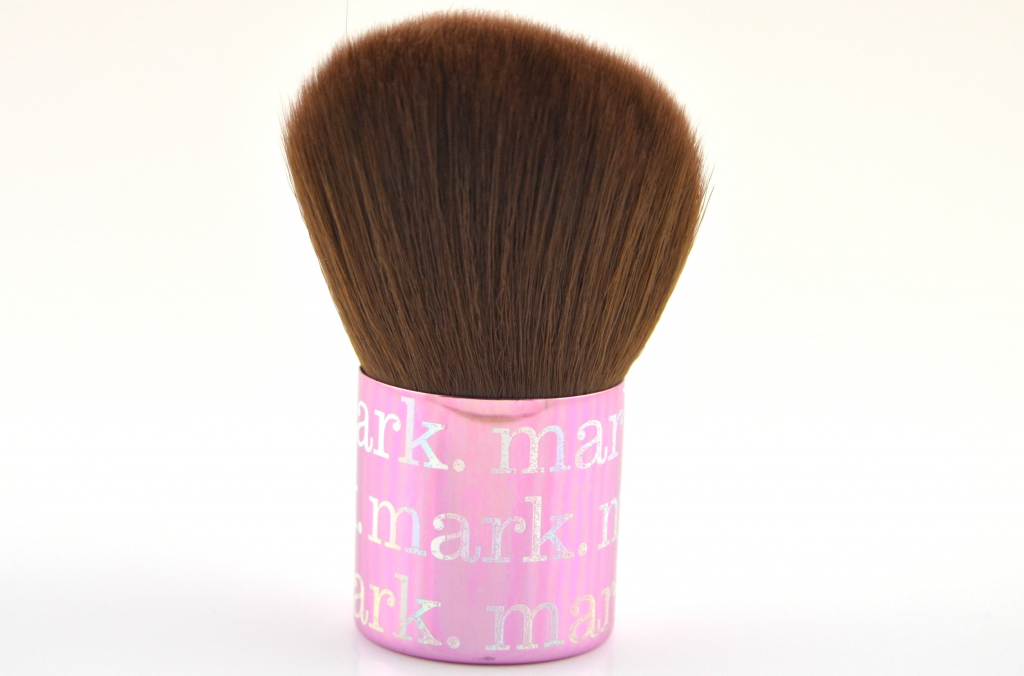 Mark. Go With The Pro Brush Kit is a 5 piece, portable, professional mini brush set that comes packaged in a cute little silver metallic, zipper closure pouch. It comes with super-soft, luxurious, synthetic powder brush, eyeshadow brush, eyeliner brush, concealer brush and lip colour brush. They all have shiny, black plastic handles with firmly attached ferrels, so you don't have to worry about losing any bristles. Each handle features the Mark. logo on one side, and the function of the brush on the other, all done in pink. All 5 brushes help to create a flawless face and are perfect for traveling or placing in your purse for touch-ups on the go. It retails for $20.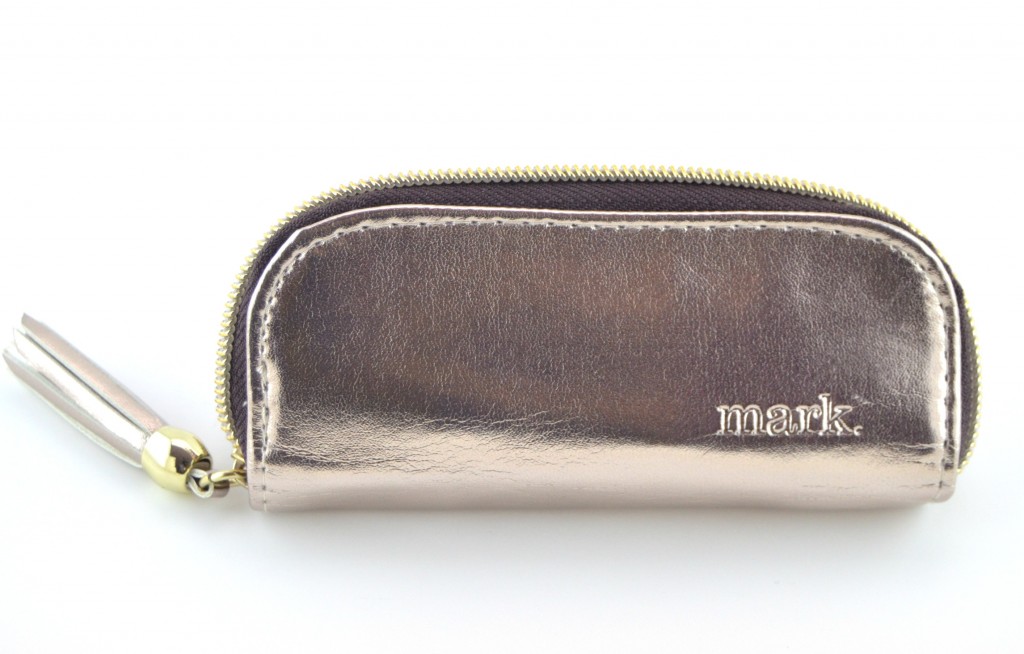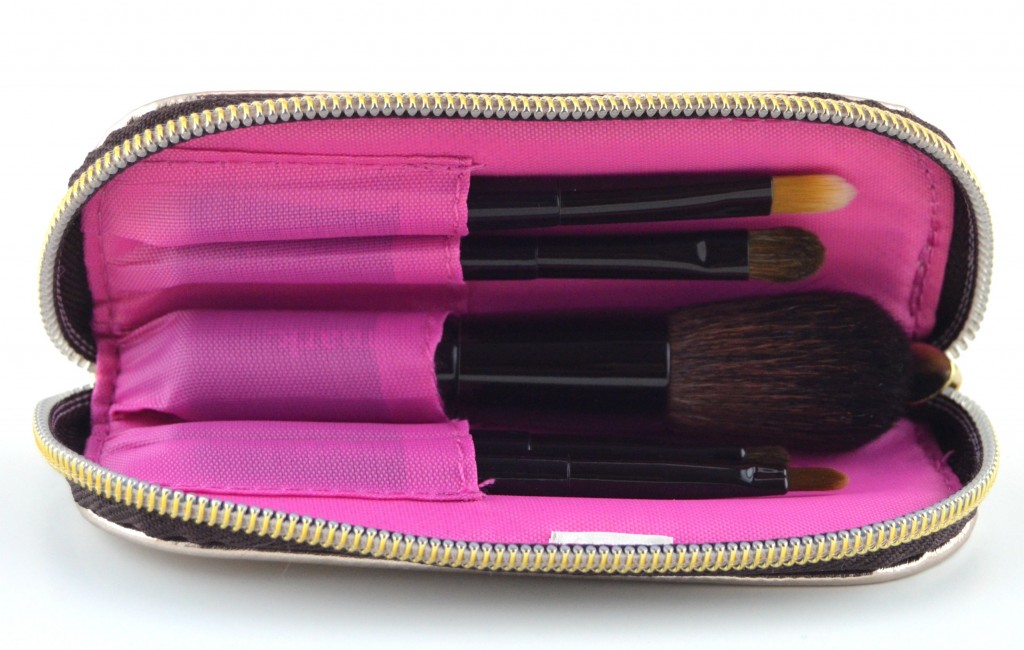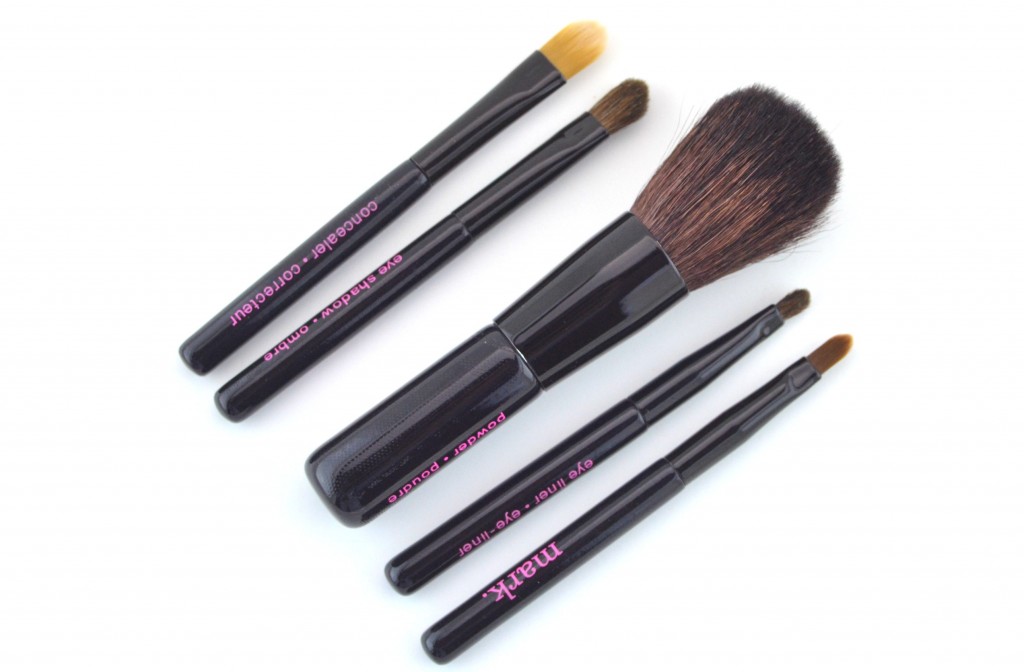 Bring a little sparkle to your next nail file with Mark. Bling Nail File which features rhinestones and glitter rock on one side and rough paper on the other side to sand down the rough edges of your nail in style. This extra- large file makes at home manis extra glam and retails for $8.