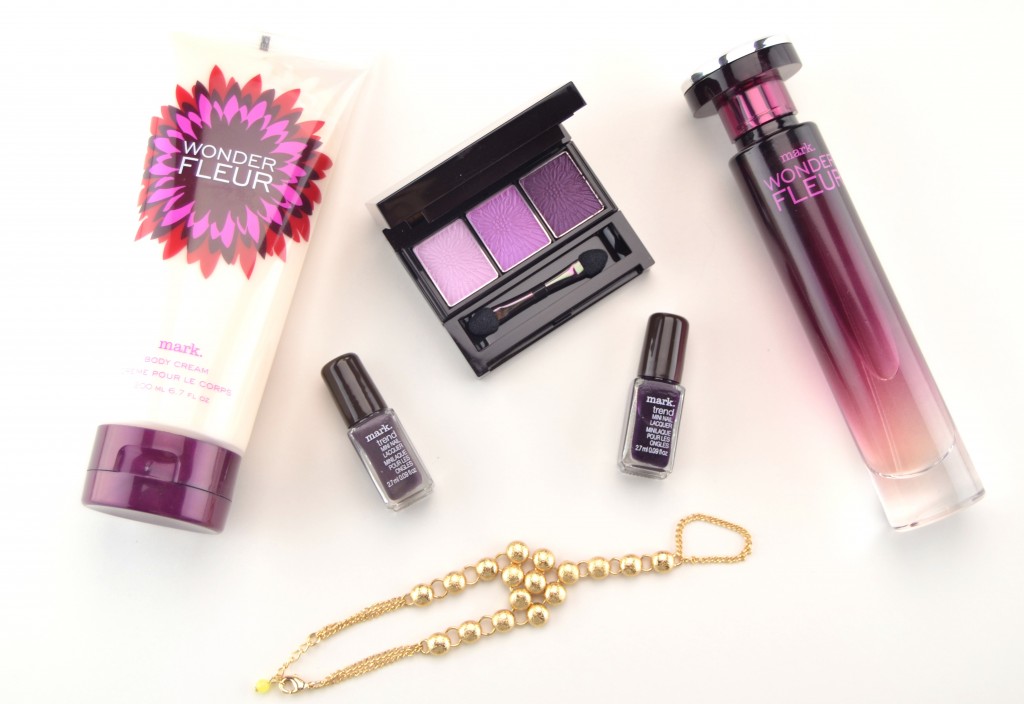 Let your spirit run free in a fleury of femininity

As the cooler months approach, I start to lean towards richer, deep perfumes, but there's something truly unique about Mark. Wonderfleur Collection that keeps me coming back for more. This oh-so-floral fragrance has notes of apple blossoms, meadow dew, fresh freesia, just-picked daisies and a touch of pillowy musk that is truly exceptional.

Mark. Wonderfleur Eau De Toilette Spray is a wildly feminine and whimsical scent that leaves anyone you encounter absolutely awestruck in rich notes of apple blossom, meadow dew and mandarin flower. Its middle notes take over after about 20 minutes with wild freesia, fresh-picked daisies and purple pansy. Its dry down notes are filled with pillowy musk, dandelion feathers and forest woods.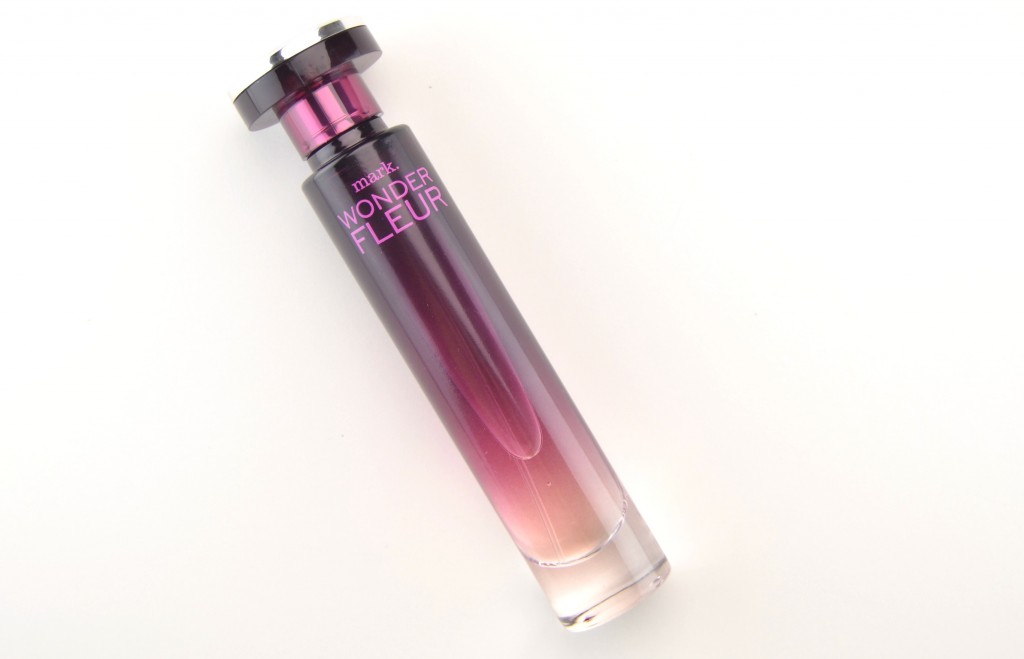 Mark. Wonderfleur Body Cream is the perfect lotion to layer under the Wonderfleur Eau De Toilette Spray for a longer-lasting, total floral experience. It not only leaves skin feeling moisturized and hydrated, it leaves a refreshing scent of apple, daisies and musk. It absorbs into the skin immediately, without feeling sticky or greasy.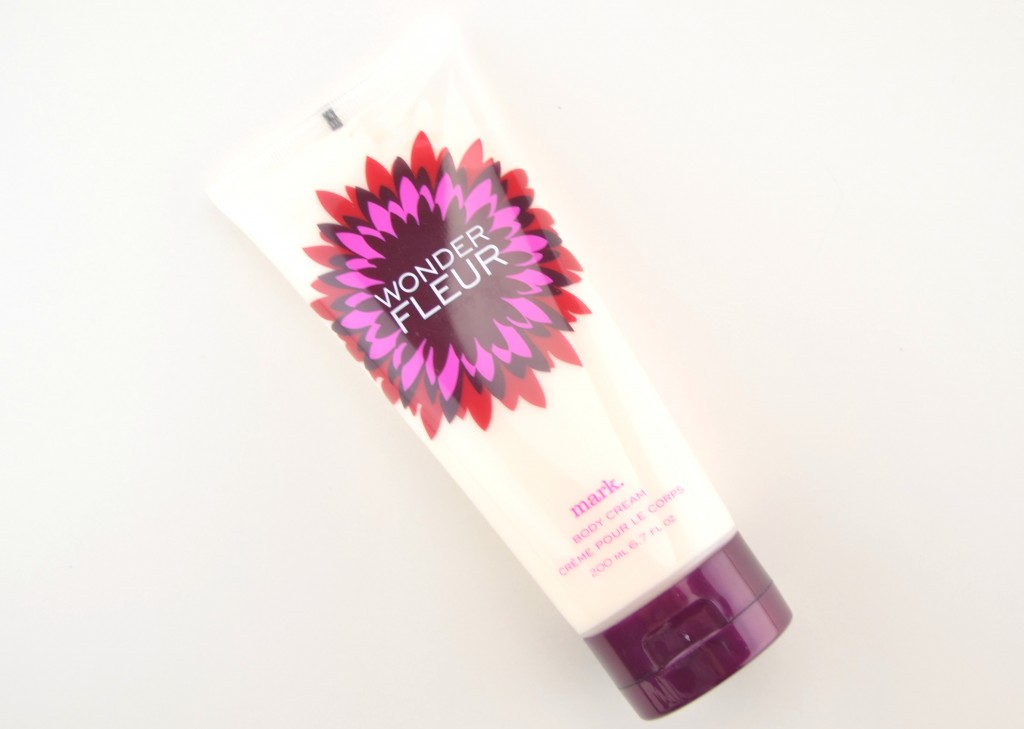 You can pick up the Mark. Wonderfleur Duo on sale right now for only $28, or purchase the Body Cream on its own for $14, and the Eau De Toilette Spray on its own for $28. As you can see, it's pretty much like getting the body cream for free right now.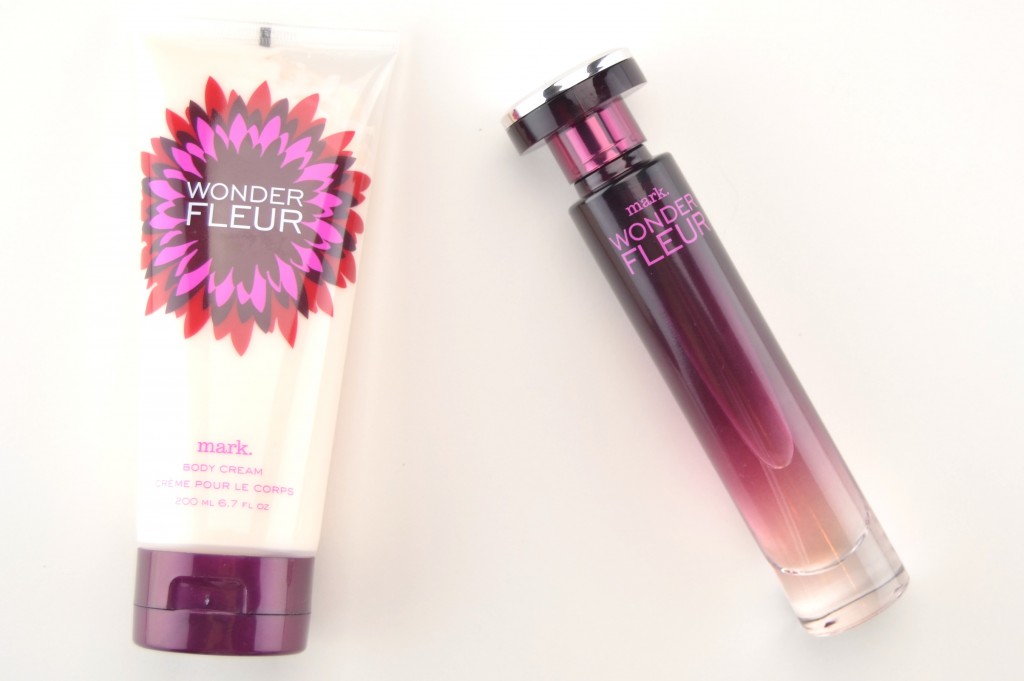 Also in the collection is another Nail This Look nail lacquer and bracelet-ring set. You know I love these, this time around is featured a boho-cool, ring-to-bracelet set with 2 complementary, coordinating nail lacquers. A shady lady, matte, mysterious smoky plum and a plumsation, matte, deep purple. You'll be able to get 10 manicures from each 2.7 mini bottles. Have fun matching these shades to your eyes, outfits, or your mood. These shades are designed to complement each other, but go equally as good with the Mark. Wonderfleur Color Swing mix it up eye compact. It retails for $28.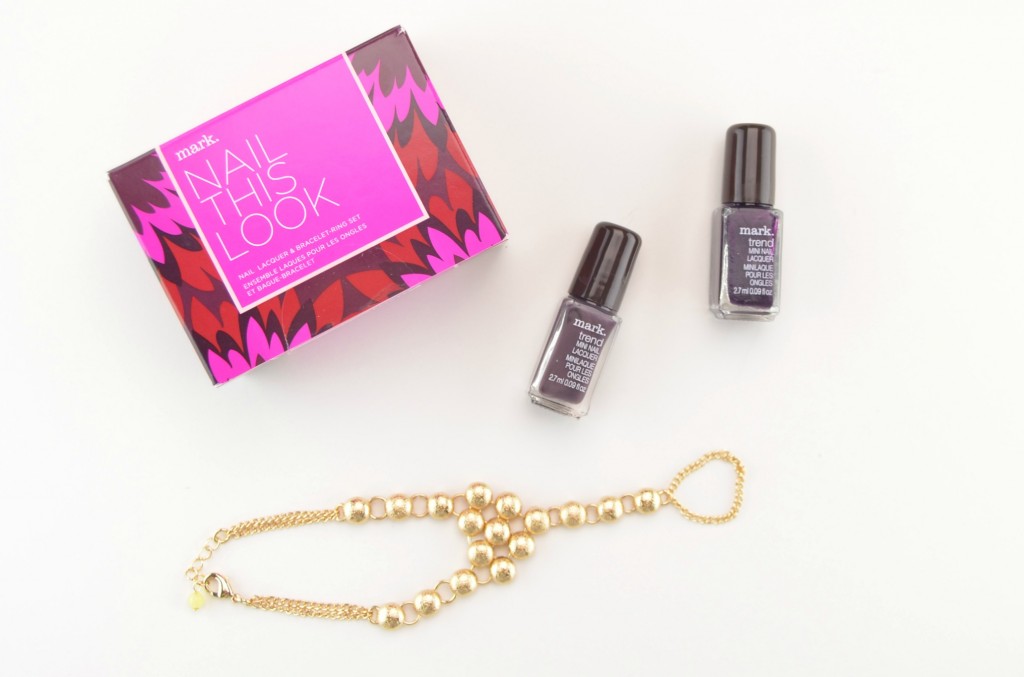 Mark. Wonderfleur Color Swing mix it up eye compact is perfect for the girl on the go, as it contains 3 of this season's hottest shades, along with 3 essential neutrals. When you first open the compact, you'll find 3 lovely shades of purple, but as you swing open its ingenious, secret compartment, you'll find 3 brown and copper shades. All 6 shades are extremely lightweight with a silky and velvety texture that apply to the eyelids smoothly and is easily blended into the skin. Each shade, of course, can be worn on their own, but since each shade compliments each other so beautifully, it's best to be worn together. I found the neutral shades to be more pigmented than the bright shades, but all shades are truly opaque and extremely buildable to more intense colour in a few easy swipes. It wears for about 6 hours when used with a good eye primer with little to no fallout. It retails for $26.